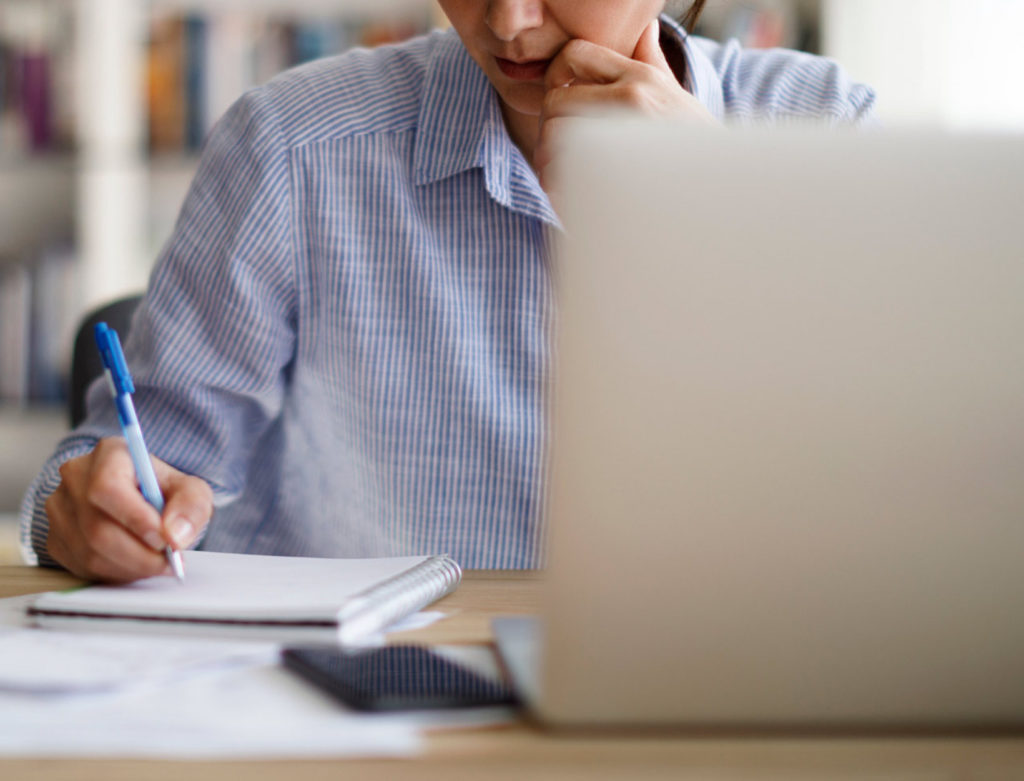 Getting Comfortable Managing Your Money
Getting Comfortable Managing Your Money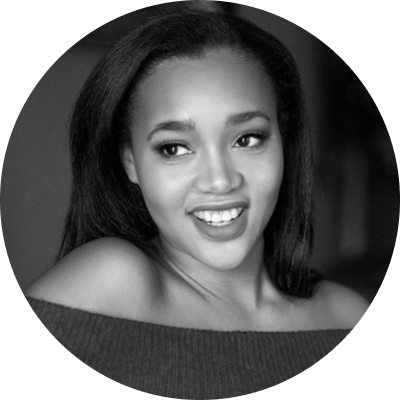 At twenty-two years old, Lauren Simmons became the youngest woman and second African American woman to trade on the floor of the New York Stock Exchange. But Simmons isn't motivated by making history. She wants to educate people on the importance of financial wellness. She wants the industry to be a more representative place. And: "I want to make finance sexy," says the former equities trader turned entrepreneur. "If I can empower one person, I've done my job. But my goal is to empower more."
For most of her life, Simmons, wasn't interested in finance at all. She had grand plans to become an epigeneticist. But finance chose her, she says. When she arrived in New York City after college, she took meetings with "anyone and everyone." Richard Rosenblatt of Rosenblatt Securities gave her a shot, and her world flipped upside down. "After I was hired, I remember hearing Richard say, 'This woman had the audacity to come to Wall Street and apply for a job she knew nothing about!'" Simmons laughs. "But at the end of the day, I think he admired that."
"Did they respect me? Yes. Did they take me seriously as an employee? Absolutely not. But I thrived on that doubt—and I stood my ground from day one."
With a warm smile, a sharp wit, and a strong aversion to pantsuits, Simmons didn't fit the mold—she broke it. And she knew she had to work harder than most to prove herself, while her male coworkers took bets on whether or not she'd pass the Series 19 (a requisite exam with an 80 percent fail rate). "It was about as boys' club as it gets," says Simmons. "Did they respect me? Yes. Did they take me seriously as an employee? Absolutely not. But I thrived on that doubt—and I stood my ground from day one."
Simmons knows that more is required to change the culture of the industry. But she's hopeful. She's got a TV show, speaking engagements, and a movie deal underway. All projects that she hopes will inspire more young minds to get curious.
Thinking back to when she penned her name alongside the Rockefellers and Vanderbilts in the NYSE induction book, Simmons feels conflicted. "It was bittersweet," she says. "It's crazy how in two-thousand-anything, we are still making history with the first Black president and the first African American female VP—that we're still marking these historical achievements."
In our conversation, Simmons covered everything from effecting change to overcoming imposter syndrome to dealing with doubters to why we shouldn't fear the market or the B word (ahem, budgeting).
A Q&A with Lauren Simmons
Q
How do you envision an inclusive culture in the financial sector?
A
Twenty-seventeen, the year that my story went viral, was the year of the woman. We had the Women's March after Trump's inauguration and because of that, we now have the most women we've ever had sitting in Congress. Last year, we had the Black Lives Matter movement gaining momentum, and we're about to have the most diverse Congress in history. So there are certain pockets in America that are actively changing. But there are other parts, like the finance sector, that are not. And I'm tired of having conversations about what the action steps are. For me, it's not about what are we going to do; it's about doing it. I've seen men come in on Wall Street with no experience who landed the job—and I was that girl, too, after all. But if it were a priority to get more diversity in—women, LGBTQ+, people of color—it would happen.
---
Q
What are some ways you deal with imposter syndrome?
A
As women, we're so quick to downplay our achievements. We have a hard time taking ownership of our successes. So number one, it's about stopping the destructive self-talk. And number two, it's about surrounding yourself with supportive people who will rally around you and point out your greatness. It's okay to bask in your achievements—that doesn't make you too proud or too big-headed. Men do it all the time.
---
Q
You've talked about how finance and opportunity go hand in hand—did that spark your interest in the industry?
A
Being in control of your money is being in control of your foundation. Being in control of your foundation is being in control of your future. Even if you're married, you shouldn't have to rely solely on your partner to make fiscal decisions. You can be just as sophisticated as they are. And we need more role models to open up the dialogue and keep these conversations going—especially with younger generations, so that they, too, can feel included.
---
Q
What's the first thing you tell people before they even think about investing?
A
People often ask me, What should I invest in? And I tell them: If you don't have a savings account, we shouldn't be talking. Credit card debt is also a big no-no. You shouldn't have other liabilities that you are stressing over before you invest. And you want to have an emergency fund set up, which feels more relevant now than ever. But I also want people to have fun. You don't have to be the frugal coupon lady, but you don't have to keep up with the Kardashians either—I don't even know if they're great with their money. It's about striking a healthy balance.
---
Q
Tell us about the 50/30/20 rule you stick to.
A
Fifty percent of your income should go to everyday expenses, 30 percent should go toward your savings, and 20 percent should go toward the future—at least. That's the basic tenet of budgeting. I'm not frugal by any means, but I save 80 percent of my income. When I started out at the New York Stock Exchange, people thought I was killing it, but I was making only $23,000 a year, and that's not enough to breathe in New York City. Once I left, I started making significantly more money, but even then, I was saving 80 percent. I know that's crazy, and I was living with my grandparents at the time who didn't ask me for rent, but I've always been very strategic about it. You can have fun and take trips and spoil yourself on your birthday. But it's important to have a budget.
They say you can break a habit in twenty-one days. Even if it takes three months, that's something that will stick with you long-term. Your lifestyle is dependent on your mindset. If your mindset isn't there, then you're always going to have trouble saving. And if you can start budgeting during a pandemic, then you can do it any time. Make it your new affirmation: I am a good budgeter!
---
Q
Best advice for someone who wants to invest but doesn't know where to start?
A
This is borrowed from Warren Buffett: Don't fear the market. If you have a fear-based mindset, then you should not be investing. You should be putting your money in and walking away—not checking it on a daily basis. If you have only five dollars to your name, don't invest all five dollars. Whatever you put in, check on it every couple of months. But don't get too frazzled about what's happening to it, because you will never win the game that way.
Also, be mindful of ESG (environmental social governance) investing. People are really starting to look at: How is this company running? Is it giving back to its community? Is it making a positive impact on the environment? Does it have a good brand ethos and culture when it comes to diversity and inclusion? Those are going to be key factors in determining what companies you should be paying attention to.
---
Q
There are so many tools and platforms out there to choose from—do you think investing is becoming more accessible?
A
We've already seen changes in the past year around how people invest, and technology is putting people on the same playing field. There are platforms that will let you put down a zero dollar minimum with zero fees and zero interest. But I want people to educate themselves on the companies they're considering investing through. Do your research. There are some great tools out there, and there are some not great tools out there. Look for reputable companies that will be able to secure your funds in case anything were to happen. Acorns is fabulous, NerdWallet is great for keeping track of your spending habits, and what Sallie Krawcheck is doing at Ellevest is amazing—they have a different business model that does require a minimum dollar down with fees. But there are also other great companies that have been around for a long time, like TD Ameritrade, that give incredible tutorials on investing along with research on stocks.
---
Q
Any resources you'd recommend for someone who wants a better understanding of how the market works?
A
Anything you put your time and energy into, you'll get something out of. During my first three months on the floor, I would listen to CNBC's podcast and have Bloomberg on in the background for two hours a day. I would record them, listen to them, and go back and Google anything I didn't understand. If you devote a few months to understanding how money moves, you will be well equipped to make good decisions when it comes to investing. No, you're not going to be an expert, but at least you'll be able to make educated choices.
---
Q
Between the TV series and the big-screen debut of your story, you've got a lot on your plate—what keeps you motivated?
A
The representation that's out there on Wall Street and on TV is predominately White men. I'm trying to create an inclusive place where everyone can understand it. I'm hosting the inaugural season of Going Public, a new show that allows everyday Americans to invest in IPOs while they watch, and I'm creating my own TV series in addition to a biopic film coming out with AGC Studios produced by Kiersey Clemons. But there is still a lot I want to accomplish. Every time an opportunity comes to me, I go with my intuition. If it feels right, I say yes. It's been true throughout my entire career. I knew nothing about finance when I first started out, but I thought, Let's try it. I enjoy being the dumbest person in the room because there is so much opportunity for growth there. And if it doesn't work out, it doesn't work out. But at least I can say that I tried.
---
Lauren Simmons is a former equities trader and history-maker turned TV host, producer, and entrepreneur who has made it her mission to help people take control of their financial health. At twenty-two years old, she became the youngest woman and the second African American woman to trade on the floor of the New York Stock Exchange in its 200-plus-year history. Her achievements have landed her on Harper's Bazaar's Women Who Dare list, Ebony's Power 100, and Politico's Women of Impact.