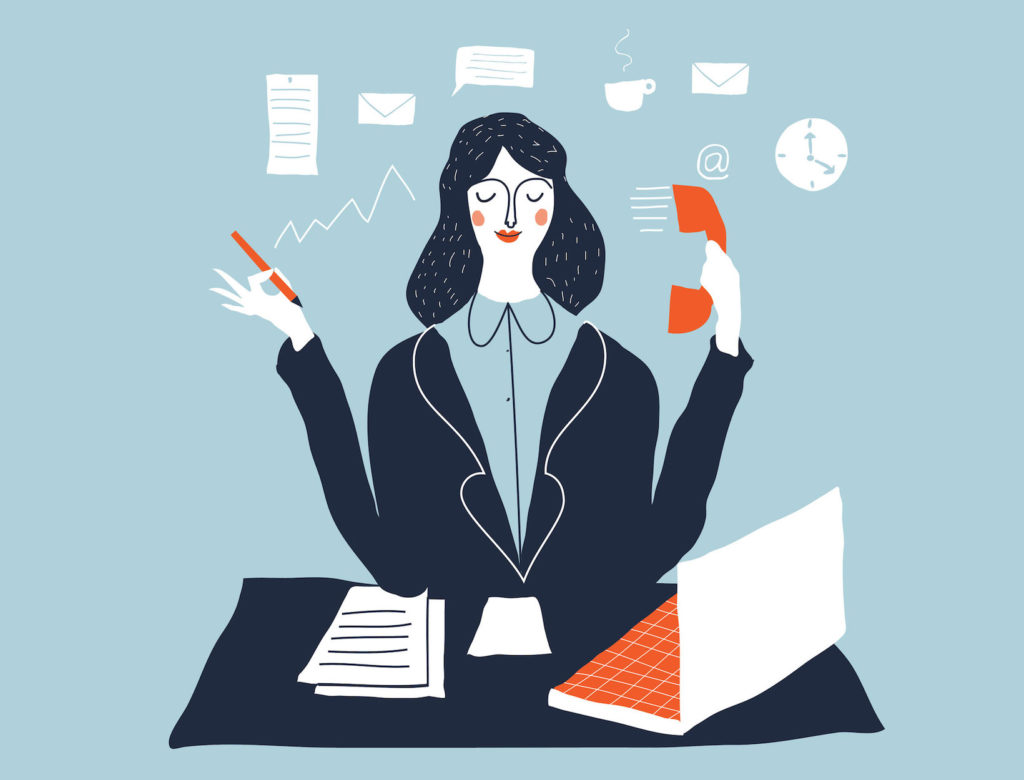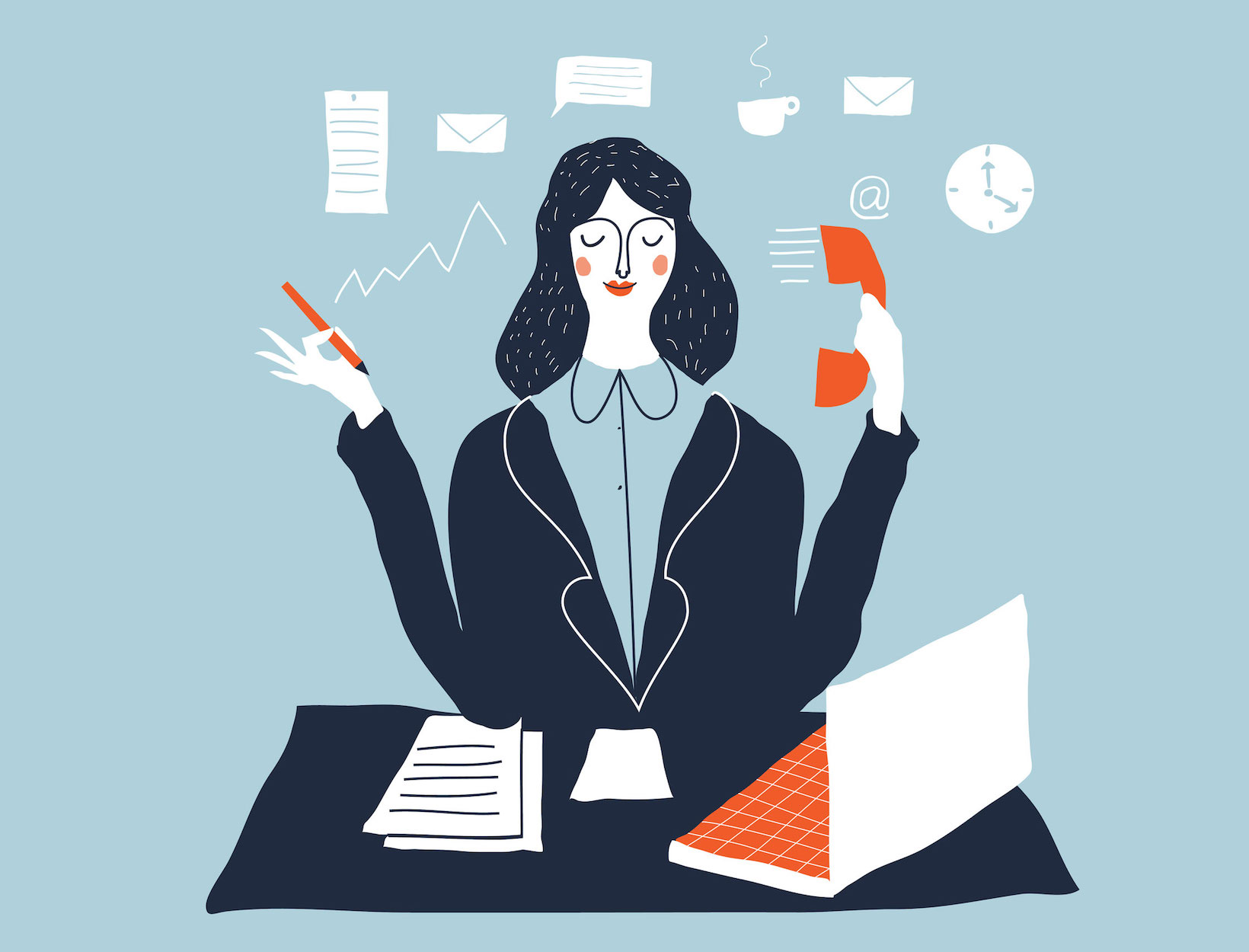 How to Find a Financial Planner Who Aligns with Your Values
How to Find a Financial Planner
Who Aligns with
Your Values
So much of the financial industry operates with an "exclusionary, opaque sales approach," says Georgia Lee Hussey. As the founder of the progressive wealth management firm Modernist Financial, Hussey works to break down the paternalistic energy that's traditionally ruled the financial world and to make that world more widely accessible. Financial professionals, she says, "often make things seem more complicated than they really are." And ironically, this fear-based, convoluted language is coming from a person you're asked to entrust with your financial well-being.
That is why it's critical to find a financial planner who aligns with your values and fully understands your financial needs, goals, and vision. It can be a struggle to translate the jargon, weed out the sales guys, and find the right planner for you—and for your family.
Here's where to start: your intuition. "Think about how the person giving you advice makes you feel," says Hussey. Do you feel small, scared, or manipulated? Or do you feel empowered, smarter, or excited? Your intuition is vital and should be trusted.
That is the first step. The next is knowing what qualifications to look for..
A Q&A with Georgia Lee Hussey
Q
What do you mean when you say that a financial planner should align with your values?


A
It is important to acknowledge that the people who are most likely to be giving us advice are unlikely to share most of the population's life experience. More than 75 percent of certified financial planners are men, and over 70 percent are over the age of forty. I'm not suggesting that these men are unable to relate to your perspectives and beliefs, but it is important to make sure that your planner understands your personal values and experiences and that the work they do for you reflects these values.
No matter how you identify, make sure you're hiring someone who centers your needs and questions in their process. Research shows that male financial planners tend to favor the opinions of men over women in client couples. (This is a common complaint I hear from clients who move to our firm.) If I were considering hiring a wealth management firm and that firm didn't employ women and/or people of color, I would be very wary of hiring that firm. Their values are on display, whether or not they're speaking them out loud.


It's about aligning our spending with our principles by voting with our dollars. Being a consumer in our capitalist culture gives you the power to choose people who make you feel good and who will strive to help you meet your financial vision. Ask yourself: Is this somebody who sees your value in the world? Who sees you as an equal? Who sees themselves as a central support for your entire financial life?
---
Q
How can you know if a financial planner aligns with your values?


A
Your values are at the core of how you move in the world, and whom you hire to support you is a reflection of those values.
Your political and spiritual values are easy places to start. Does this person or firm support your beliefs? Are the planners politically engaged, and if so, are they actively lobbying for or against your beliefs? What causes do they support? Do they do any volunteering? Does the firm have a charitable giving strategy or cause they're passionate about? Do they have experience in philanthropic giving? Where people spend their money and time gives you a sense of who they are. It's what's important to them; it's what they value—quite literally. Trust begins with transparency, and quite often, where people, firms, or companies spend their resources is their true agenda.
At Modernist Financial, we commit 1.5 percent of our revenue to organizations moving the needle on policy initiatives that reduce wealth inequality because we believe in putting our money where our heart is. We are also a B Corp because we believe that business can be a force for good in the world. We provide pro bono financial planning because we're keenly aware that most people can't work with us given our $1,000,000 minimum. We showcase our values because we understand the importance of transparency and advocating for a greater good within the financial industry.
It's also critical to ask the financial planners you interview whether they would help you invest in alignment with your values. There are more viable options than ever when it comes to progressive investment offerings, including environmental, social, and governance metrics. If a planner shrugs off your request for values-aligned investing, that's not a good sign.
---
Q
What specifications do you look for in a financial planner?
A
I recommend three things:


1. They need to be a certified financial planner. A CFP is qualified to give advice around the core areas of your financial life: retirement planning, investments, tax, estate planning, charitable giving, and day-to-day cash flow. Becoming a certified financial planner requires earning a bachelor's degree, having knowledge of seventy-two financial subjects, taking a day-long exam, accruing thousands of hours of experience, and committing to a code of ethics and standards of conduct prior to earning the certification. (This is different from a financial advisor. Though the title is common, being a financial advisor doesn't require qualifications, licensing, or testing. You don't even have to have a job with a financial company to call yourself a financial advisor. Often it means a person who sells financial products, irrespective of their qualifications.)
2. They are fee-only. This means that they are paid only by you. They are not going to get a commission for selling you something. A fee-only planner is strictly there to give you advice because they get paid the same way no matter what they recommend. What most people actually need is advice and support, not a sales pitch. If you need to invest your IRA, you can go to an online investment management company and get it over with, cheap and easy. But if you need guidance and expert perspective, going to a fee-only CFP is the way to make sure the recommendations you get are likely to be aligned with your needs.


3. They are a fiduciary. This means that their business model, legal requirements, services, and advice should always be in the best interest of their clients. You would think this would be standard when it comes to people's life savings, but it is not the standard legal requirement. Until there are regulations that actually protect our retirement savings and our financial futures, the best we can do is be mindful of who we hire. So make sure your planner is a fiduciary.
---
Q
Where do you recommend looking for a planner?


A
The CFP Board offers a searchable database. This is a good starting point when you want to see a large number of options.
The National Association of Personal Financial Advisors is a fee-only financial planning association that also has a searchable database. Planners at NAPFA are fiduciaries and fee-only.
Another group of planners I like is the XY Planning Network. They're all CFPs; they all do fee-only, including monthly retainers; and they're all fiduciaries.
Ideally, you would interview a prospective planner in person. Once you've found one you like, consider building a long-term relationship with them, as you would with a primary care doctor. If you're generally healthy, maybe you don't see them very often, but you still go in for a checkup once a year to make sure things are on track.


---
Q
How can you confirm their credentials?


A
You can vet them by looking them up on the CFP Board and reviewing their history on FINRA's Broker Check or the SEC's Investment Advisor Check. For insurance sales, you need to go to your state insurance agency and use the licensee lookup tools. These will tell you the planner or advisor's history and whether there are any reports against them.


---
Q
Is a financial planner something everyone can benefit from having?


A
Absolutely. No matter what, you need a values-aligned planner to support you as your life and circumstances change. A financial plan is not a static document but rather an organic set of goals, priorities, structures, and policies that guide the majority of your life decisions.
When I see a life transition happening for a client of mine, I see it from a very different perspective than they do. I can often bring valuable insight and ideas to them that they would never think of, because my clients aren't financial planners. That isn't their education or, frankly, their interest. If they were trying to answer these questions themselves, it would be very difficult for them to have a knowledge base broad enough to figure it all out on their own.
---
Q
What is the general fee structure?


A
It depends on what you're looking for, the assets you have to manage, and your goals.
For people with assets over $1,000,000, you have a lot of options for wealth management firms like Modernist. For people with less money or those who are just starting out on their money journey, my recommendation would be to do one of the following:
• Work with a financial planner who will offer you a flat fee to do a financial plan that you can then implement. This will generally cost between $1,500 and $5,000.
• Hire a planner who will charge a lower up-front cost followed by a monthly retainer. This can be anywhere from $100 to $400 a month. They'll guide you through the process as you implement your plan.
Sometimes, once you've worked with a retainer-based planner, you may feel that you've implemented what you need to and simply want to see your planner for a checkup now and again. At that point, it might make sense to just pay an hourly rate.
---
Q
How does insurance fit in to the picture?
A
If I could tell one thing to the world, it would be that insurance is not financial planning. Insurance is a tool that is part of your financial plan, and you may or may not need it. But much of the advertising we hear suggests that insurance equals financial planning, when really it is but one of many important cogs in the complex machine of your financial plan.

---
Georgia Lee Hussey is a certified financial planner and the founder and CEO of Modernist Financial, a B Corp wealth management firm dedicated to helping progressive people structure wealth around their values. Before she launched Modernist Financial, Hussey was a CFP for national and local financial firms. For more information on choosing a financial planner, visit Modernist Financial's FYIs, Referrals, and Resources. You can also download the Modernist Money Tool Kit to better understand your money story.