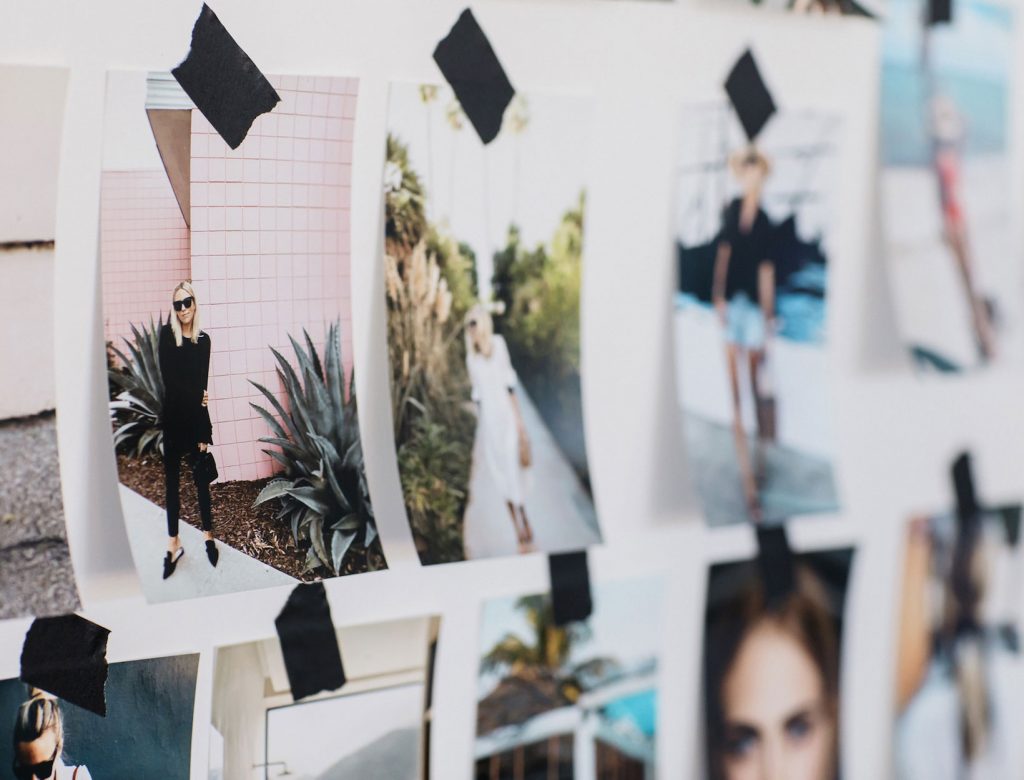 Photo Courtesy of Jacey Duprie
How to Create a Professional Online Presence Authentically
We aren't paying enough attention to how we market ourselves online, according to marketing expert and entrepreneur Vana Koutsomitis. "The most common mistake I see is when someone ignores their online presence and hopes their story is told correctly," she says. That usually won't happen—and it can lead to missed career opportunities.
Say, for instance, your company's website has published one bio of you, and your LinkedIn account has another: These likely paint different pictures of who you are, says Koutsomitis. But that doesn't mean you can't reconcile the different versions the internet portrays of who you are. There are actually easy, actionable ways to take the reins and control your narrative. The goal is to build an online profile that tells your story authentically and gives the world "a snapshot of your achievements, values, and mission."
"Your goal is to communicate a professional narrative about yourself that is clear, concise, and effective," Koutsomitis says. "You want people—and companies—to come away with a strong sense of your competencies and achievements so that they want to buy into you."
A Q&A with Vana Koutsomitis
Q
Why is it important to have an authentic online image?
A
Whether or not you're actively marketing yourself online, your story will still be out there, so you should embrace the opportunity to take control of it. It is in your power to promote the professional image you want so that any other online links (think Google search) play a supporting role in your story and career. Dictating your own story is key to getting where you want to go.
People want to see truth, vulnerability, and authenticity. In the TED Talk "The Art of Being Yourself," Caroline McHugh talks about the "true mirror," which is a mirror that shows you a true image of yourself, not reversed, allowing you to see yourself the way other people see you. This is what happens when people view your online presence. People can determine whether you are portraying your authentic self or a contrived version of who you are. Think of your online presence as a true mirror. This mirror should reflect a true version of who you are, detailing the nuances of your journey, both personal and professional.
Your online presence is distinguished by its uniformity and the strength of its narrative. The more cohesive your professional story is across online platforms, the better.
---
Q
What are the rules to follow for creating an authentic online image?
A
Your professional image (or, as some refer to it, your personal brand) should be guided by two things: where you are now and where you want to go. Online, it should be a snapshot of your experience thus far and leave viewers with immediate insight into the skills you need to thrive in your current role. It's critical that you convey your professional story in an honest and straightforward way. Authenticity is key for successful personal branding.
The first step is to take a pen and paper and write down your professional story. This is the key to creating an affirmative, robust description of who you are and where you are in your career. This write-up will not be used directly in your online materials. Instead, it serves as an exercise to help you define your personal brand.
Here are some questions to consider when you write your story:
What did you study?

What was your first job?

What skills have you gained in your work that have led you to the next step in your journey?

What are your "superpowers"? What are you great at?

Did you pivot or change your path? Why?

What skills from your prior roles are you applying to your current (or desired) position?

How do you want your career to progress?
Once you have written your story, use it as your draft, or platform, from which to create your essential online bios, such as your LinkedIn profile, company bio, or website story. I recommend that you make your description three to four sentences long and describe who you are and what you are passionate about. For example, here's mine: "I am a tech entrepreneur focused on revolutionizing dating with games. I am passionate about dating, games, and connecting people. I believe in the power of love and the power of technology to create deep bonds. In my spare time, I love helping brands and individuals define their communications strategies, values, and goals."
We all have the opportunity to define our story. I recommend that you take it and shape your narrative in order to paint the picture of who you are and who you want to become. For example, if you are a marketing executive who wants to move from the fashion industry to the finance world, you can highlight your passion for finance in your description.
---
Q
What is your advice for social media?
A
There are three actionable, easy tips that I always recommend: Fix your profile photos; define your tagline; be yourself.
It's important to make sure your profile photos are crystal clear, current, and professional. Avoid selfies and cropping vacation photos, because it's usually very obvious when this has been done. I highly recommend having headshots taken by a professional photographer. If this isn't in your budget, ask a friend or colleague to take a headshot of you with a good camera. Use the same good-quality photo(s) across your social media accounts. That uniformity across channels and also makes a Google image search much more streamlined.
Define your tagline to be one or two lines long that encapsulate who you are and what you care about. Mine is "Lover of Tech & Dating @dateplayapp, BBC Apprentice Runner-up, Encouraging Girls to Dream Big." Defining your tagline is an excellent way to ensure that your bios and descriptions are aligned across different social media platforms.
Lastly: Be you. (I give this tip to our DatePlay users when they are creating their dating profiles.) Authenticity is crucial in your online personal brand. People want to get to know you and learn more about you through your social media presence. Also, it's important to remember that people will see both your personal and professional online accounts when they search for you. Therefore, there shouldn't be too much of a disconnect between your professional online accounts and any personal ones you have.
Again, the key is consistency. Make sure you use the same profile photos across all platforms and that your description or bio aligns. When you show discrepancy between profile photos, bios, and taglines across social media channels, you create confusion about who you are and what your goals are.
---
Q
What are essential online platforms on which to promote yourself?
A
It's most important to have a LinkedIn profile with a current photograph and, at least, a top-level rundown of your accomplishments to date.
It can be helpful to have a Twitter profile if you enjoy sharing news articles and snippets. Twitter can be especially useful for anyone working in journalism or communications or in any other role where they publish and share content regularly. It can be a great way to grow your audience. Instagram and Facebook are also useful tools in streamlining your story.
---
Q
What's your advice for homing in on your career values, skills, and talents?
A
A huge part of successfully crafting your professional story is tying together diverse interests and skills. For example, if you are currently in a finance role but hoping to move into start-ups, you should highlight the more entrepreneurial aspects of your finance career as well as other skills that will be key to your start-up of choice.
My DatePlay cofounder, Joris Magenti, transitioned from working at the United Nations to being a start-up founder—seemingly two worlds apart! Rather than getting stuck on the differences, his professional story talks about the similarities between project management in challenging environments and execution in the start-up space. He strengthened his personal brand by connecting the dots between his past and present roles.
I take the wisdom of my friend Blake Scotland, a public relations executive, seriously: You should own all aspects of your journey, from the ups to the downs to everything in between. Don't be afraid to be candid and don't shun the bumps—make them part of how you articulate your strengths.
---
Q
For someone who has struggled with hurdles in their career, what's your advice for telling a story that includes those points without focusing on them?
A
Maya Angelou famously said, "We delight in the beauty of the butterfly, but rarely admit the changes it has gone through to achieve that beauty." This is true of your professional evolution. You might feel like you are not where you want to be—or not where you thought you'd be by now—but your journey will evolve. There is nothing wrong with revealing the bumps along the way, as long as you can articulate where you want to go. The most important exercise in formulating your personal brand is defining your values, goals, and mission and working consistently in that direction. Before you know it, you'll be the butterfly that you always dreamed of becoming.
---
Vana C. Koutsomitis is a speaker, a writer, and an entrepreneur focused on marketing, business development, and network-building. A former financial professional, she was a runner-up on BBC's The Apprentice. She founded the financial networking company The CityStreet, flavored wine company VinobyVana, and, most recently, DatePlay, an app that combines online dating with gaming. Koutsomitis holds a BS from Cornell University and an MBA from Oxford University.