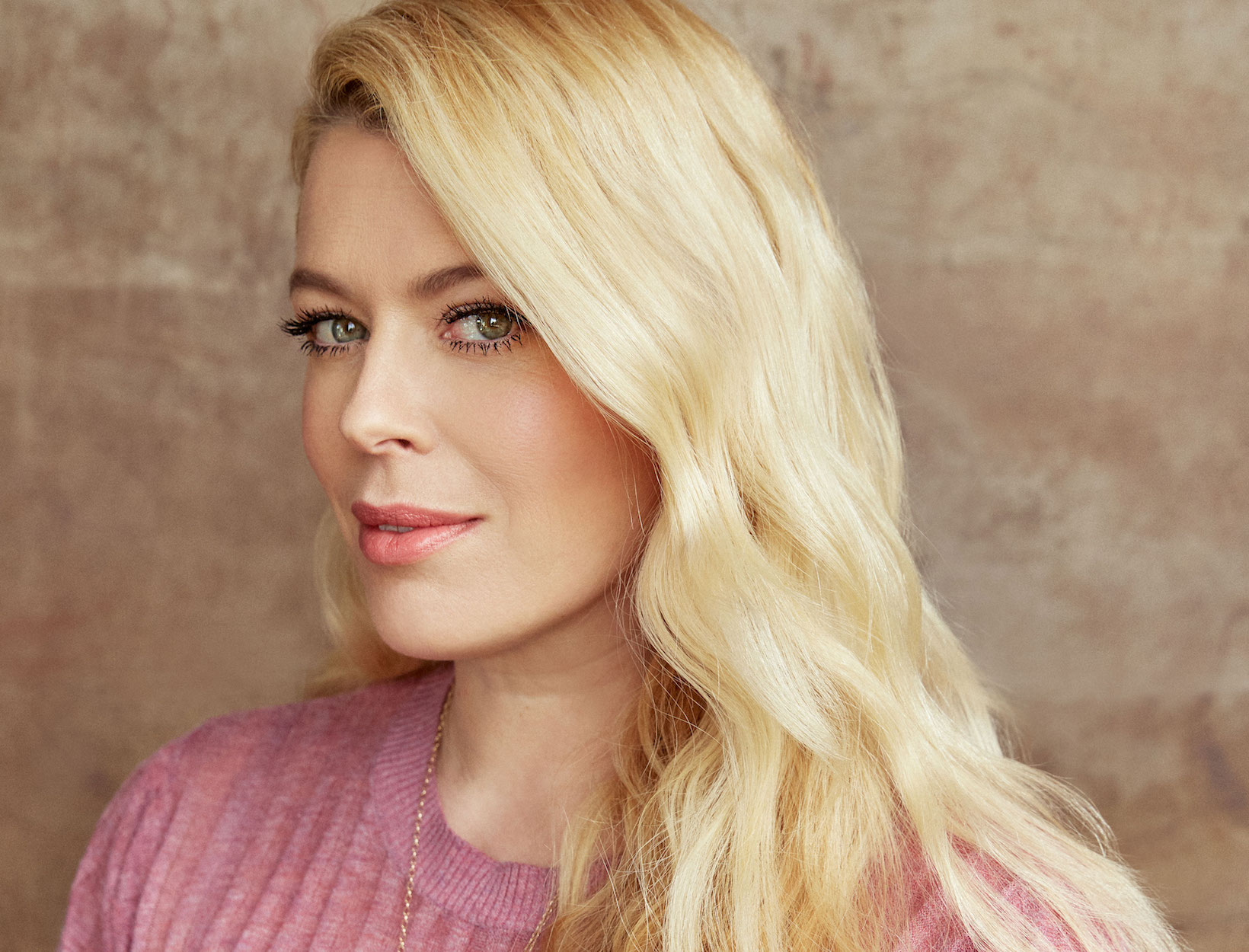 GOOD SAMARITAN
Creating Career Opportunities for Female and Nonbinary Creatives
"I am a very unlikely tech founder," says tech founder Amanda de Cadenet. We called de Cadenet to learn about her latest endeavor, the Girlgaze network, a digital job platform geared toward female-identifying and nonbinary creatives.
As de Cadenet sees it, too many photographers, directors, writers, and designers aren't getting the jobs—or even the interviews—they deserve. She believes it has nothing to do with their skills and everything to do with gender biases and discrimination. And de Cadenet didn't just want to complain about this injustice—she wanted to solve it. And she wanted to solve it with technology. Step one: social media. Several years ago, she put a call out asking female-identifying photographers and directors to share their work with the hashtag #girlgaze. Pictures poured in. Next thing she knew, the Girlgaze community was born: Step two.
This started both a society and a revolution. It brought incredible work to light and, more important, showed that many of these women weren't getting the jobs their male colleagues were. If so much content is created for and marketed toward women, de Cadenet asks, why wouldn't you have them create the content? In the years since, step three: She has grown the Girlgaze community—and her "unlikely tech" side. And when she and the Girlgaze team landed an opportunity with Unilever to create a bank of stock images, they knew they had to build out their digital capabilities to support the project. There were hundreds of women involved in more than 500 shoots across thirty-nine countries. Technology allowed them "to communicate with all those different people in all those different time zones," she says. "I thought: This is an amazing prototype. Everyone should be able to use this."
It was that project that led to Girlgaze—a job platform available in more than sixty countries. The concept is simple: Companies pay to post a job, and the site recommends matches from the 200,000-plus female-identifying and nonbinary creatives who have shared their portfolios. (The platform is free for the creatives, and they are not required to post identifying details about themselves.) Companies can also hire Girlgaze to generate original content for entire projects or campaigns, which a number of well-known companies, like Warby Parker and Shinola, have done.
The design of the Girlgaze community is empowering. Nonbinary and female-identifying people of all sizes, ethnicities, and backgrounds stare into the camera—gender expectations have no sway and the deep wells of human creativity are unlocked.
Born in London, de Cadenet started working when she was a teenager, interviewing people as the host of a British television show, The Word. Soon after, she had her first child and moved to Los Angeles, where she spent the next fifteen years working as a photographer who specialized in portraits (she's the youngest woman to have shot a cover for Vogue.) In 2012, she was back in front of the camera as the host of the interview series The Conversation. Listening to de Cadenet interview her guests (including GP) is like listening in on a conversation between two best friends. (The Conversation is now available as a podcast.)
De Cadenet is forthcoming when talking about the reality of pursuing a dream. "It's not for the faint of heart," she says. There are days she feels inspired to go to work; other days, she wakes up thinking: My God, I don't know how I'm going to get through this day; there are so many things to overcome. Pretending otherwise is just not her. "I don't want to ever mislead or misrepresent what it's like to run a company or be a female founder who's raising money and building a technology platform and doing a podcast," she says.
But she persists. "And quite frankly," she says, "I don't know what else I would do if I didn't have this burning desire."
To learn more about the Girlgaze network, visit girlgaze.com. And to listen to the Conversation podcast, visit theconversation.tv/podcast.