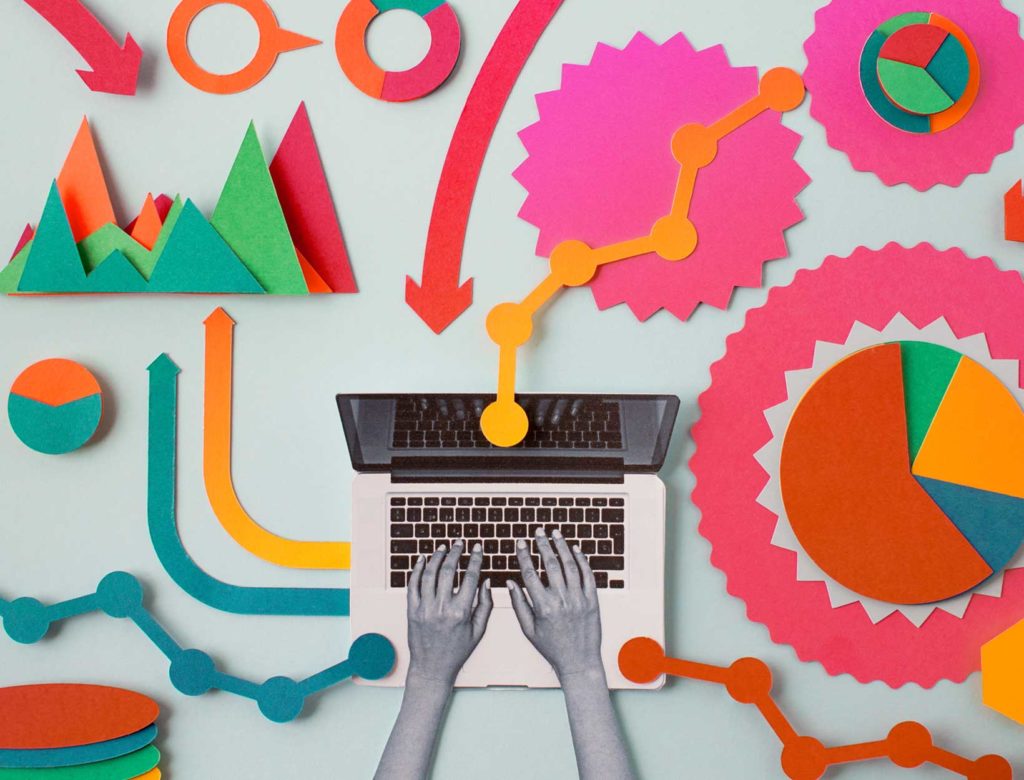 A Financial Planner's Advice for Navigating Crisis
A Financial Planner's Advice for Navigating Crisis
While it's too early to know what the extent of the economic fallout brought on by the pandemic will be, some important questions—and a few answers—have emerged. We spoke to Pamela Capalad, a Brooklyn-based CFP and the founder of the financial planning platform Brunch & Budget, to see how she's advising her clients, loved ones, and neighbors through these early days. Everyone is impacted financially by this crisis, but also, no two people are impacted exactly alike. This conversation doesn't encompass every situation (of course), but it touches on navigating unemployment, budgeting in a time of crisis, 401(k)s, credit cards, and the stimulus package.
If you'd like to connect with Capalad and her team: Brunch & Budget is offering pay-what-you-can thirty-minute sessions with their financial advisors to help address people's questions during the pandemic. And if you want to hear more on the topic: Listen to The goop Podcast episode with Sallie Krawcheck on managing money through a crisis.
A Q&A with
Pamela Capalad, CFP
Q
There seems to be mixed messaging right now on what to do with 401(k)s. Should you sit tight because the market will come back? Or make changes while stocks are "on sale"?
A
Right now everything is super volatile, so I wouldn't change anything. The market is shifting every day. While it feels hard to grasp now, we will get to a place where we will have a better understanding of the new normal.
Historically, this is the longest bull market that we've ever seen—eleven years. The average bull market (a successful economic period) is four and a half years. Everyone's been saying the ball is going to drop for the last three years, and now here we are. We didn't think it would be this, but you never know what it's going to be. Every single recession and every stock market crash feels unprecedented because it is—it happens for a different reason every time. The average bear market (a down economic market) lasts between fourteen and eighteen months.
I'm not a big believer in timing the market. Right now is a time to stick to the plan. Whatever your contributions were, keep them as is. Any changes you make now will be made from a place of emotional distress. For many people, change is being thrust upon their financial situations, and they have no choice. So if you are in a situation where you do have choice, I wouldn't advise veering from the plan you had in place before this all began. That's a saying going around in the financial planning community: Don't touch your face, and don't touch your 401(k).
---
Q
If you are facing unemployment or loss of income and are fortunate enough to have a 401(k), what is there to know about pulling money out of this fund?
A
In the stimulus package, they removed the 10 percent penalties. Typically, if you withdraw before the age of fifty-nine and a half, you're hit with a 10 percent penalty. That has been taken away. For example, say you withdraw $10,000, now you won't have to pay the $1,000 penalty. But keep in mind: You will still have to pay taxes on that money when you file taxes for 2020—whatever you take out will be taxed as income for this year. So you're pulling money out when the market is down, and you're also going to have to pay taxes on that money.
For my clients, friends, and family who are navigating unemployment, I've recommended that they first explore all of the programs that are available now. This is not a simple task, as there are unprecedented numbers of people applying, meaning unemployment call centers are dealing with incredible volume. Keep calling; keep trying. And know that when you receive unemployment, you will get retroactive payment from the day you were let go. Also, talk to your landlord; call your credit card companies [more on that below]. I would explore all these roads before turning to your 401(k).
---
Q
What is there to know about the stimulus package and how it affects payments due on credit cards?
A
Per the stimulus package, lenders are not allowed to report negative marks on your credit report for 120 days. If you need to miss a payment or make a late payment in the next four months, it cannot negatively impact your credit. It's a good idea to double check your credit report as there are mistakes all the time—and if you see a negative mark, you can dispute it.
Because many of us are in a situation where we are reprioritizing where our money goes, this means you don't have to prioritize credit card payments right now. Every lender is different: Some are automatically suspending payments; some require you to call to let them know of your extenuating circumstance (loss of income, lower salary, etc.), and then they will defer them. It's a good idea to call your credit card company or check their website to see what their policy is.
---
Q
If you have the means to, is there any benefit to putting more money toward your student loans because the interest rates are so low?
A
The stimulus package also suspended all student loan payments until October, automatically. They're making those payments on your behalf. This means that for the next six months, you won't have to make student loan payments, you will not be charged interest, and you will not owe that money at a future date. Check your student loan website to make sure the next payment isn't listed as due until October. And every payment is still going to count toward public service loan forgiveness, or other loan forgiveness programs.
The truth is we don't know what's going to happen to student loans in general. There are people campaigning to get them canceled. This administration wasn't going to suspend loan payments, and ultimately, they realized they had to. It's hard to say what it's going to look like in a year with so much up in the air. I wouldn't prioritize making these payments right now if you don't have to. Put the money toward the essentials: rent, bills, and savings. And if you have the means, give back to your community through donations.
---
Q
With tax filing extended, will refunds be affected? Is there anything to know about waiting to file?
A
One thing to note is that the stimulus checks are based on either 2018 or 2019 income depending on what you've filed. So if you don't qualify for the stimulus check based on your income in 2018, but you do qualify based on 2019 income, you want to make sure you file 2019. I don't know how the infrastructure of the IRS prepares for a situation like this, but the amount of money you would receive in a return won't be affected by the pandemic; the timing might be though. It's also good to have direct deposit set up as this is how you will get both tax refunds and the stimulus check.
---
Q
What advice can you give someone concerned about making rent in the coming months?
A
What I've been telling my clients is that they should open a line of communication with their landlord. If you've lost your job, if your pay has decreased, if you've lost gigs or hours, whatever the situation is, now is the time to touch base with them. Be clear about your situation. Many landlords are reducing rent or freezing it for the next four to five months. I'm a landlord (I have tenants upstairs). And if they came to me and said they'd lost their income, then I would go ahead and apply for a mortgage suspension, and we'd go from there.
---
Q
We are all still very new to this situation, but have you gleaned anything we can learn from this time as it relates to budgeting?
A
When it comes to setting up a budget, I've always been anti-formula—i.e., "you should spend this percentage of your income on rent." I think it sets people up for failure, because if they've missed the mark on one thing, they give up and don't budget at all. The key to budgeting in any scenario is understanding what your values are. Where you spend your money is a representation of what you value. Right now, that's really being tested. More people than ever are facing unemployment or income loss in some form. One result of this crisis is we're really starting to see what actually matters to us, in every facet of our lives, and that includes how we spend money. When we say essentials, what does that really mean? We can agree that shelter, food, and safety (access to health care) are among the highest priorities. But after that, it varies. I think many people are realizing the stark difference between want and need. It's something we can intellectualize, but now we're seeing it in practice, and that can cause a paradigm shift.
There are many people in crisis mode who do not have the ability to be introspective right now. But for those who can be, this time is giving you room to take stock. What are you really missing, what is the first thing you're going to do when you leave the house? And conversely, what are the things that you were spending money on that were just habits you developed because of the natural grind of life? You may find that they go away after this.
I hate to jump to silver linings, but crisis does bring perspective. A lot of emotions are going to come up for people in this time, partly because we actually have the time to feel those feelings, because we can't shake them away with our usual distractions. You may begin to reexamine aspects of your lifestyle and learn more about what really matters to you.
My tactical advice to anyone taking a harder look at their spending right now: Budgeting in a time of crisis is less about setting limits up front and more about monitoring your finances regularly and tracking your expenses more than you normally would.
---
Pamela Capalad is a Certified Financial Planner and has been in the financial services industry since 2008. She founded Brunch & Budget to give people who felt ashamed or embarrassed about money a safe and friendly place to talk about it and make real financial progress. She cofounded Pockets Change and facilitates hip-hop and finance workshops for kids, teens, and college students across the country.