Meet the Chef Breaking Barriers in the Culinary World
Created with Audemars Piguet
We cover things we're into and think you might be, too. If you purchase through an external link here, goop may earn a commission.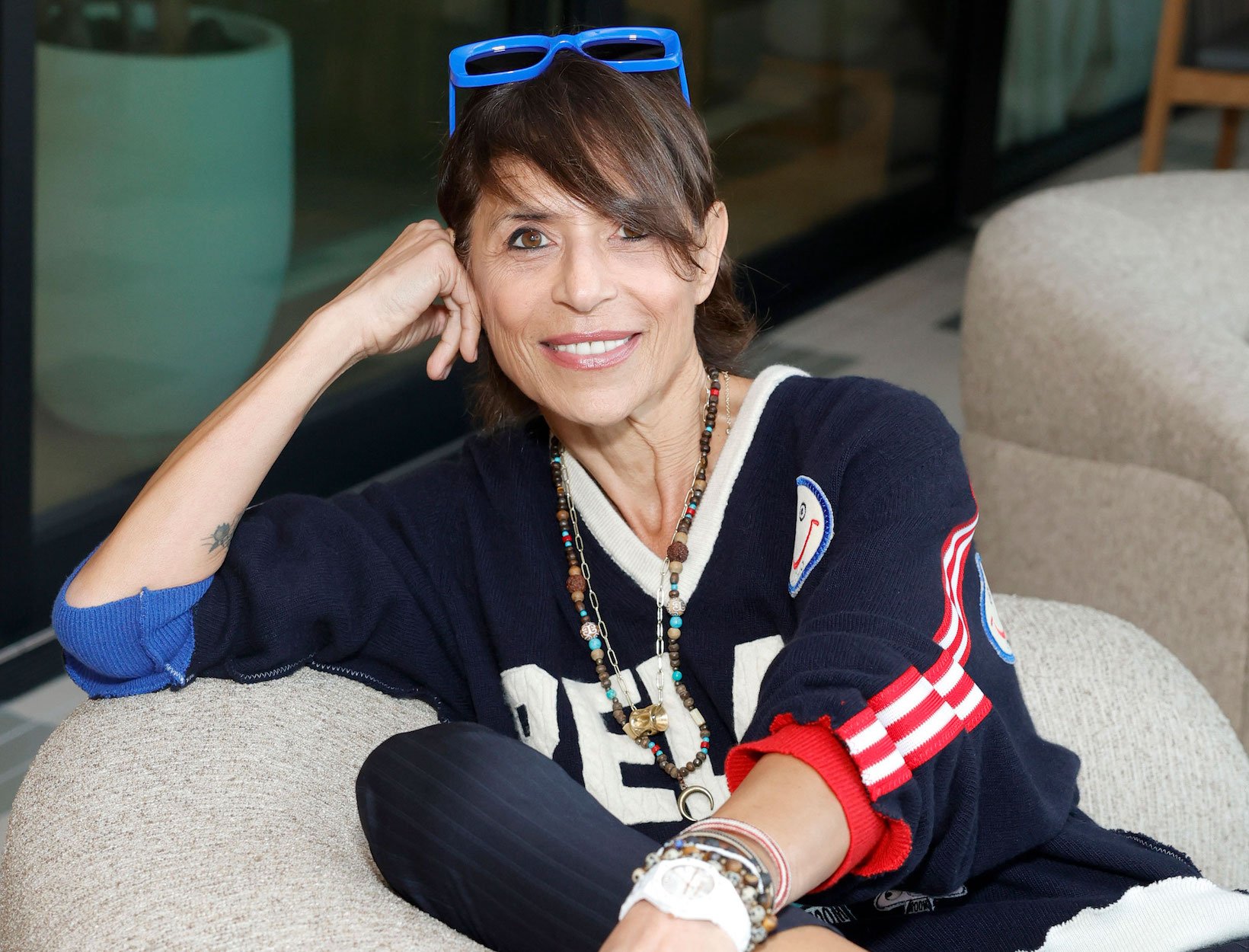 Dominique Crenn was the first female chef in the US to receive three Michelin stars. This was in 2018, for her inventive modernist restaurant, Atelier Crenn. Just before that, Crenn became an Audemars Piguet ambassador. We caught up with her ahead of our live podcast recording at the Audemars Piguet House in Los Angeles—where guests had the treat of a Crenn-helmed menu and an intimate conversation between our podcast cohost Cleo Wade and Our Place cofounder Shiza Shahid. The pair talked about what it's like to forge your own path—and how that can impact the paths, or dreams, available to others. Crenn is also familiar with this, having a long personal history of imagining and seeking beyond the status quo of what was presented her.
Crenn, who is French born, got her start in the culinary industry in the early 1990s, after falling in love with cooking and moving to San Francisco to pursue a perhaps unlikely path. Her father was a politician and a painter; her mother, a financial advisor. But Crenn is quick to credit her father with instilling in her the importance of owning her identity while not letting others define her worth. "I was brought up with a sense of respect," she says. Yet growing up, Crenn felt she couldn't be herself. "I was frustrated with the French bureaucracy that happened and the struggle to maybe be creative," she says. When Crenn landed in San Francisco, she saw possibility. "I fell in love with the culture and the people," she says.
Despite not having training, Crenn began cooking under American chef Jeremiah Tower and was inspired by his approach of putting people first and his focus on creating a nurturing environment in the kitchen. Like Crenn, Tower didn't go to culinary school, but he aimed to help others see their potential and pursue their passions. This experience helped Crenn crystallize her life's purpose, using food as a platform to empower people and inspire the next generation.
Today, Crenn is known for her world-famous restaurants (see also: see also: Petit Crenn), which have helped break barriers for other women in the culinary world. But Crenn doesn't want to be seen only through the lens of her Michelin stars. "Yes, I have all of that, but that doesn't define me. What defines me is really to use this platform to bring the people that don't have a voice to the forefront," she says.
A Q&A with Dominique Crenn
When you were coming up as a chef, it sounds like you were surrounded by a lot of inspirational people, but how were you able to navigate the challenges in the industry?
I think the challenge is actually the same today. First of all, being a woman in this world, it's always a challenge. My dad taught me at a very young age that it's really important to understand that a lot of people will go against your gender, and "What you have to do, Dom, is just look at them in the eyes and have confidence about the way you speak with them, and you can showcase your skill, and it's really up to you to be proud about what you bring out there to this world." But I always kept my line of understanding first who I was, and as a woman, I knew that there would be some challenges, but those challenges never allowed me to be negative about myself.
What advice would you give other young women who are trying to forge their own path?
Confidence is everything. But also, find a new ally. Ally with other women who also want to be with you and support you in that quest of finding a new thing. My fiancée is an actress, and she has spent all her life bringing women up and finding the power in that. We have to continue this, and we can't lose ourselves, and we have to have a head on our shoulders and be supported by other women.
How do you stay balanced? How do you stay positive even though these challenges still exist in your industry?
You have to make a choice with yourself: Do you want to fight people who are against you? Or do you want to be like, Okay, I hear you, but those people are not worth it for me? What is important is the vision and the line that I've been on for the last 30 years. I want to wake up in the morning with a smile on my face knowing that the world that we are building is going to be a better world. We have to find that balance and not be worried about what people think about us. I believe that when people do the right thing and surround themselves with the right people and with the right allies, we can build a better world.
How do you define success, and how do you teach your own children about success?
The other day, one of my daughters, Charlotte, said to me, "They called me weird at school." Sometimes words from other kids can be hurtful, but turn it to positivity, because you are who you are and don't try to be somebody else. Success is about knowing yourself but also caring about others and bringing others up when you have the platform to bring them up.
Where do you draw inspiration from?
Art is something that challenges me. And culture. And talking to people I don't know. I remember when I spent some time in Kenya, and I was in the middle of Maasai Mara in front of the wildlife. Sitting in the silence of nature and observing the life of those animals, I was trying to understand, What are we doing with this world, and why are we destroying all of this? I'm a seeker of truth, and I'm always curious about a new thing and do not take for granted being on this earth. I'm a guest; I'm a part of nature—but we have forgotten that.
What are your thoughts on saying no?
It's okay to say no. We have not been taught how to say no. We have to say yes all the time. We have to learn how to say, "No, that doesn't work for me," and not be afraid that people are going to look at us as less than who we are. We are worth it.
AT THE AUDEMARS PIGUET HOUSE
We gathered for an intimate conversation between our podcast cohost Cleo Wade and Our Place cofounder Shiza Shahid. In the middle photo, Shahid and Wade pose with Crenn and Audemars Piguet's CEO of Americas, Ginny Wright. Crenn's menu for the evening included tuna belly tartare with achiote kimchi and sesame. And in the bottom right, you'll see designer Brigette Romanek, who is responsible for the elegant design of the space. (Both Romanek and Wade have new and beautiful books out now: Livable Luxe and Remember Love.)