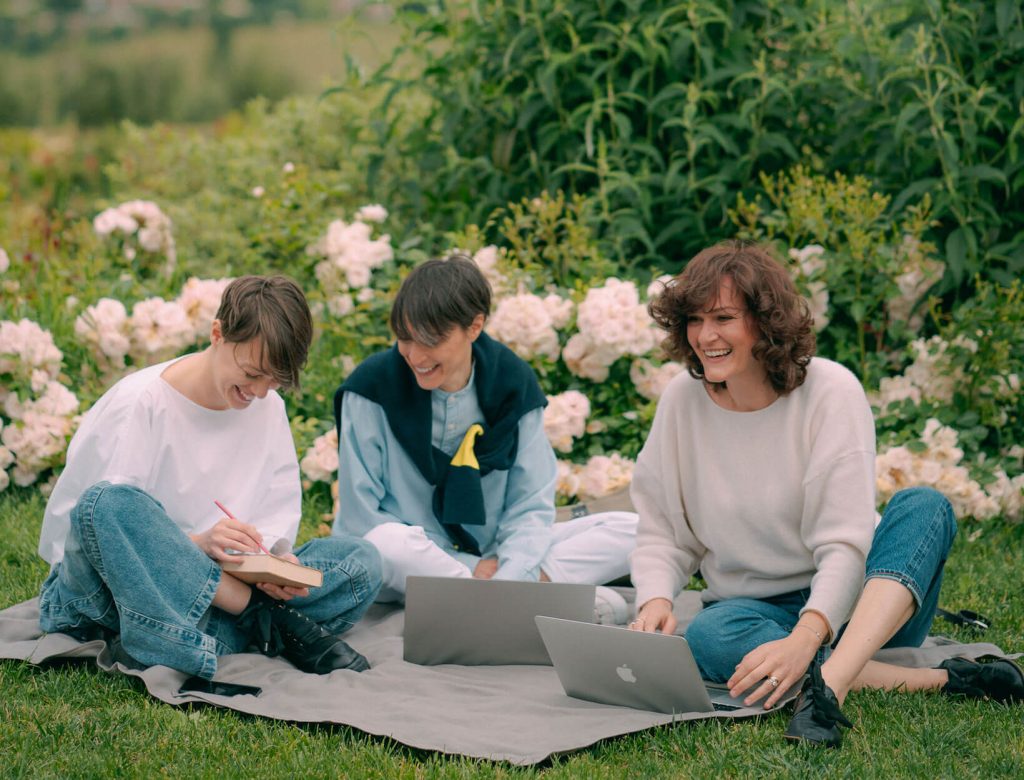 The Shoes That Created the Power of "Made in Italy"
The Shoes That Created
the Power of "Made in Italy"
In partnership with our friends at AGL
More than half a century ago, Piero Giusti began making shoes out of his studio in Montegranaro, Italy. His vision was that shoes should be, above anything else, comfortable, while remaining elegant and feminine. His designs, which would later become known as AGL (named for Attilio Giusti Leombruni, Giusti's son), were handmade and carefully constructed with the highest attention to detail. It's a large part of why today the term "Made in Italy" holds so much weight.
Three generations later, Giusti's granddaughters—sisters Vera, Sara, and Marianna—have taken the reins at the family business, honoring their Italian heritage by upholding the tradition of flawless craftsmanship. Since its inception, AGL has made footwear true to Piero Giusti's vision: functional, refined shoes made from high-quality materials, often with an irreverent touch, something unexpected. And today, his granddaughters are adding their own unique ideas. They're all equally involved in the company, and while they may have different personalities and different ideas, they all also have one thing very much in common: a deep respect for the ethos of the brand their grandfather created so many years ago.
A Q&A with Vera Giusti
Q
How did the three of you decide to get into the business together?
A
AGL is our family jewel. It has been so natural to get into the business, and we have always been conscious that this should happen. We have spent our childhood around the laboratories, looking for leathers left over to sew our dolls' shoes and dresses. Our parents taught us to share a common vision about the family factory. So after our separate educational paths, we decided to take over the company after getting our father's approval.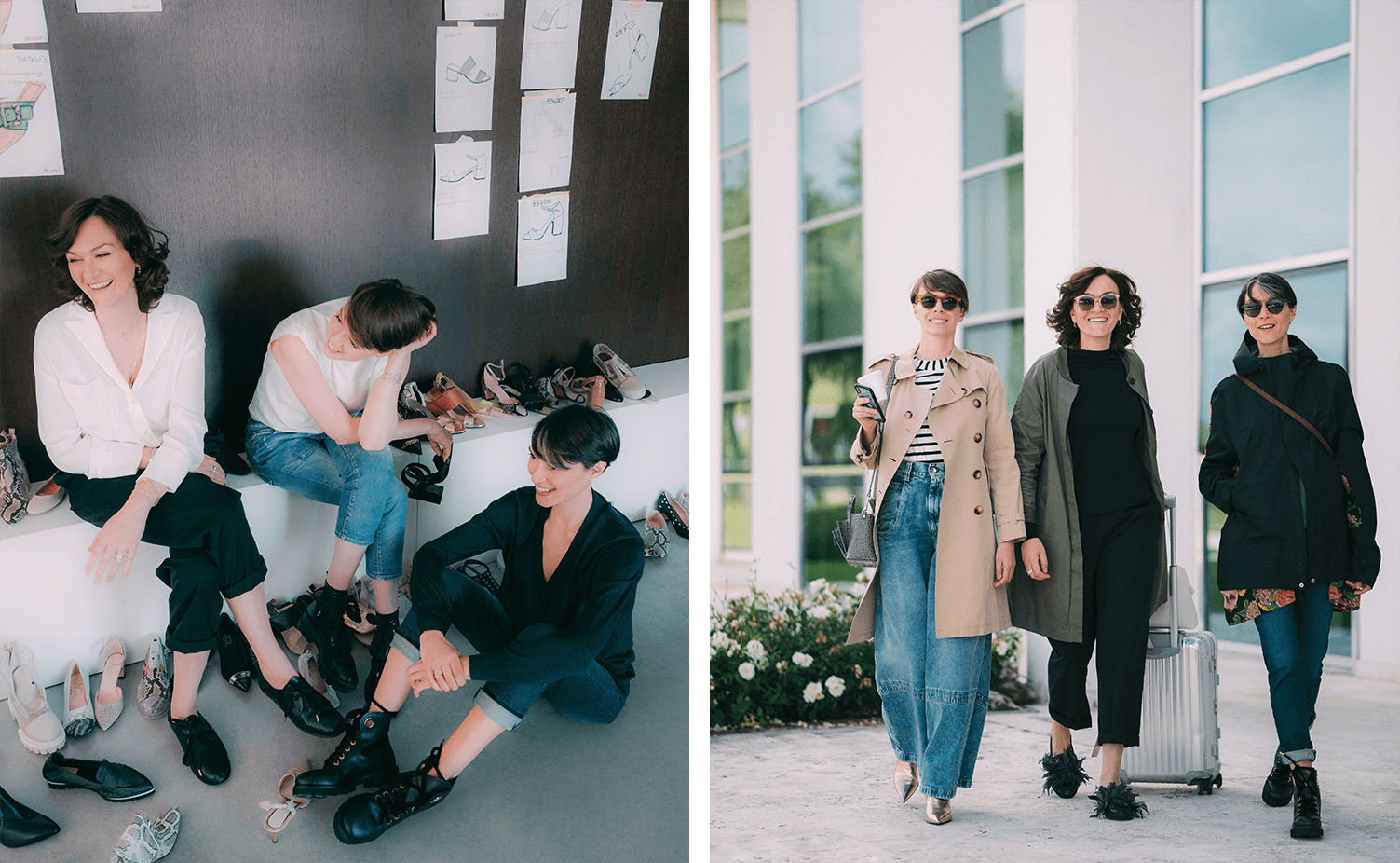 ---
Q
What's the dynamic like among the three of you? How do you divide your responsibilities?
A
I'm the head of the marketing and communications department. Sara is the sales manager, and Marianna is the designer. Our skills meet in the work, as we share everything: We create collections together, solve problems together, and take decisions together. AGL is the result of an always shared route.
---
Q
How do you each bring your personal style into the brand?
A
We have three different personalities. Sara is rational, I'm brave, and Marianna is romantic. But we also have a common taste for delicate femininity and contemporary minimalism. This is really evident in our collections: AGL shoes are for women who have different styles but are all looking for high-quality products and Italian refinement.
---
Q
How do you keep the company relevant? What are the challenges of running a legacy brand?
A
We want to keep the tradition, while being contemporary. It's our rule to maintain the heritage, keep it alive, and continue evolving toward the future. We are so proud of our "Made in Italy" skills, but it's also important to go with the flow of modernity and technology.
---
Q
What have you learned over the years?
A
Be curious and never stop. Never stop searching for something new; never stop learning. This allows us to update and evolve, both as people and as businesswomen.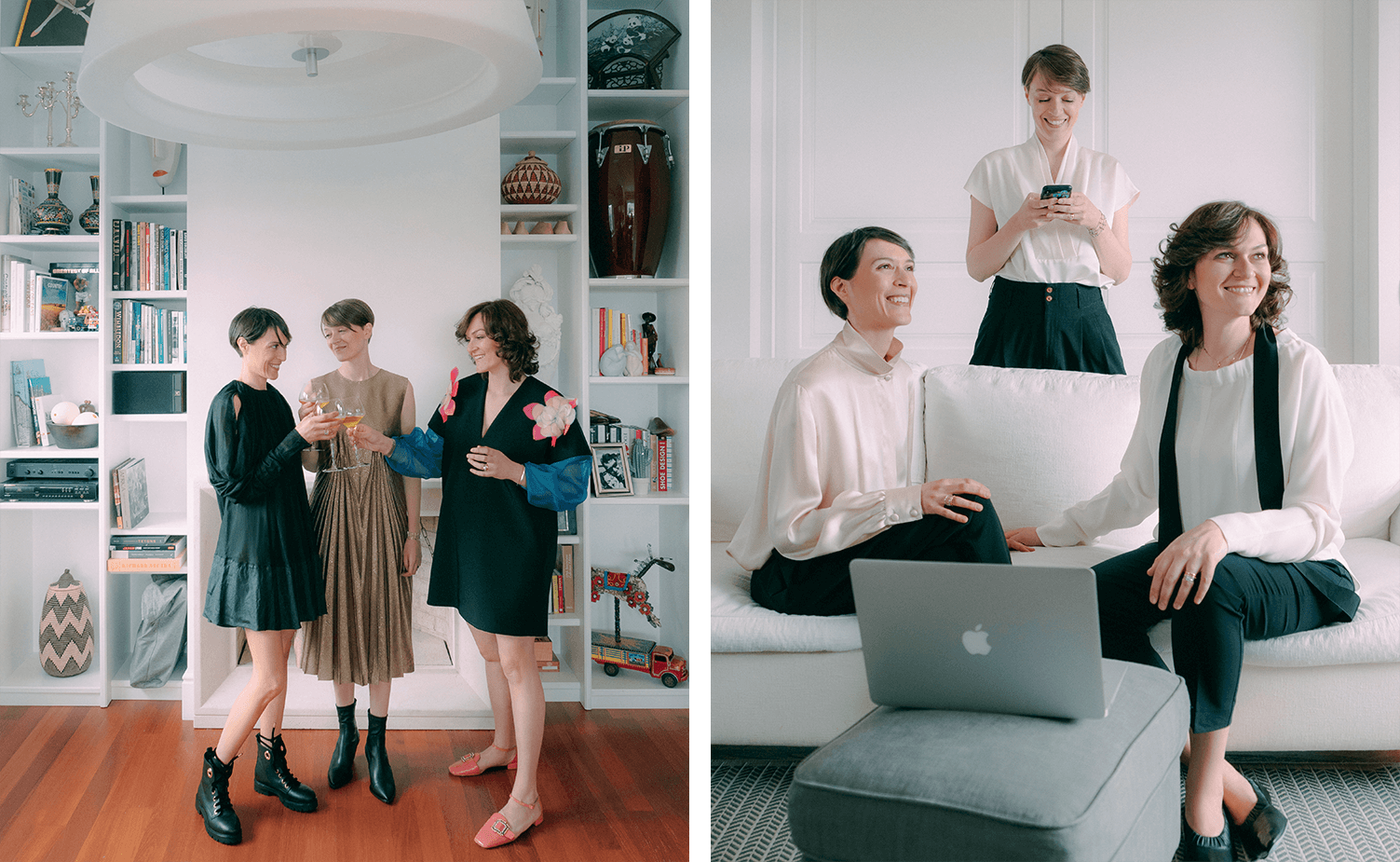 ---
Q
How do you want women to feel when they wear your footwear?
A
We hope they feel the same sense of delicate luxury as we do. AGL shoes are soft and should fit like a glove. They are designed for contemporary women needing Italian style and also comfort to face the frenetic life we all live.
---
Q
What's the secret to running a successful family business together?
A
Sharing everything, and always doing our best to find a common focus to go in the same direction.