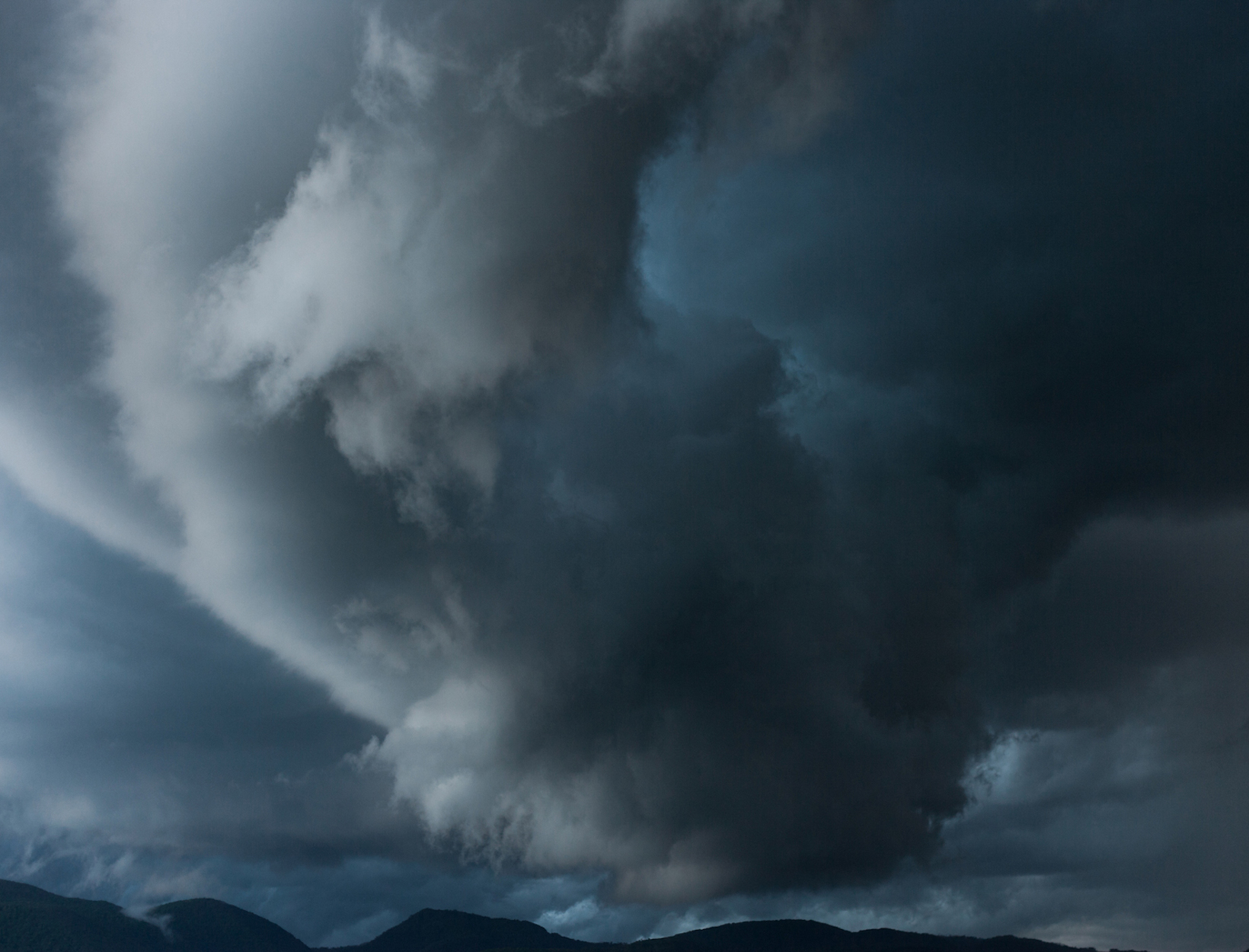 A Better Way to Manage Workplace Conflict
One of the challenges of work is not the job itself, but the environment in which it takes place. For many, a co-worker's curt email or cold shoulder can leave a feeling of confusion, alienation, or hurt in its wake, which, in turn, can affect how we feel about our work. But, as psychotherapist Amy Morin, LCSW, author of 13 Things Mentally Strong People Don't Do, explains, we have the power to respond to office ups and downs in a way that benefits everyone. "Small shifts can make a big difference in how you feel about work, as well as the morale of your co-workers." For more than a decade, Morin has worked with clients to help them gain "mental strength"–the ability to manage thoughts and emotions, and harness positivity, no matter what the circumstances. Here she offers tips on how to rise above a toxic workplace.
A Q&A with Amy Morin, LCSW
Q
How can we measure the impact of emotional ups and downs in the office?
A
A simple way to keep tabs on how you're feeling about work is to rate your workplace satisfaction on a scale of one to ten each month and write it on a calendar. Think about how happy you are with the work you're doing, or how much of an impact you feel like you're making. People who feel effective tend to experience more workplace satisfaction, so it can be helpful to ask yourself how effective you feel in your work.
Over time, it might be interesting to look back and note the ups and downs you feel at work, and what impacts the changes. Leadership could also measure the impact on a team-wide or company-wide basis. Quarterly surveys could be used to gather data about workplace satisfaction, confidence in leadership, and changes in policies. Then, leaders could look for trends in employees.
Q
If you feel like you're getting a cold shoulder from your boss, or being excluded from office gatherings, what's the best approach to take?
A
It's easy to let your imagination get the best of you in the office, so the first thing to do is to get a handle on your thoughts. If your boss doesn't choose you for a special project, or if she hasn't been warm and friendly toward you, it's possible she's mad because you've done something wrong—but, there are at least a hundred other possible explanations for your boss's behavior. Perhaps your boss is preoccupied with a personal issue, a work issue, or something that is going on completely behind the scenes that you aren't aware of. The list could go on and on.
The same can be said if you feel excluded from office gatherings. You may think one possible reason you weren't invited is that your co-workers don't like you––but, it's also possible you weren't invited simply because you weren't in the breakroom when someone suggested it. Or your co-workers assumed you'd already been invited by another co-worker and it was just an oversight.
"Your willingness to keep working hard can make you a role model in the office, and someone who is recognized for her confidence and comfort in collaborating with others without keeping score over who deserves the most credit."
If being excluded becomes a regular problem, or your boss's cold-shoulder treatment extends beyond a couple of weeks, you might ask if everything is okay. It's important not to make any assumptions. Speaking negatively about others, complaining to anyone who will listen, or spreading gossip creates a toxic, unhealthy work environment. It's important to confront this issue directly if you decide there's something that needs to be addressed. It could be as simple as saying, "Can I talk to you? There's something that's been bothering me." Then, explain your concern and then listen to the other individual. Confrontation doesn't have to be angry and it doesn't have to be negative. Talking to someone directly about any concerns you have could help you clear the air. It might help you develop a better understanding of one another and it could be key to helping you feel better about your work.
Q
What are some tips for how to react if a co-worker earns something you feel is unwarranted, or someone takes credit for your idea?
A
Sometimes, things that happen in the office won't feel fair. But, that doesn't mean you should host a pity party, nor does it mean you should tattle on anyone. If someone takes credit for your idea, don't call the other person out or try to make sure everyone knows it was your idea. But if someone asks, you might share how you developed the idea and you can expand upon what the other person shared. In the future, don't assume you are sharing ideas in confidence before taking the ideas to a meeting or to the boss.
If a co-worker earns something you feel is unwarranted, it's best to let it go. It's not up to you to try and convince the higher-ups they made a mistake. Don't waste time thinking about all the reasons that individual may not deserve something. Instead, keep your focus on things you can control—like your own performance. Invest your time and energy in doing your best. Your willingness to keep working hard can make you a role model in the office, and someone who is recognized for her confidence and comfort in collaborating with others without keeping score over who deserves the most credit.
Q
How can we recognize in ourselves if we're acting biased, cold, or are potentially contributing to a toxic work environment?
A
The way we think has the potential to turn into a self-fulfilling prophecy. So, if you assume your co-workers don't like you, you will act less cordial toward them. Being cold will lead to fewer positive interactions, which will reinforce your belief that no one likes you—and you might be right.
"You can take steps to make your time in the office—or someone else's time in the office—better. Ask yourself, when was the last time you did something kind for one of your co-workers?"
When you start feeling bad about work, gather the evidence behind your assumptions. Try arguing the opposite point and gather facts that would refute your ideas. That can give you a more balanced outlook. Examine your behavior–how you're acting, your interactions with co-workers—too. Ask yourself if you're contributing to the problem or contributing to the solution. If you're not doing anything to solve the problem, you may be contributing to a toxic environment.
Even when there are things you can't change, you can take steps to make your time in the office—or someone else's time in the office—better. Ask yourself, when was the last time you did something kind for one of your co-workers? Or, when is the last time you put effort into improving the workplace? Bringing in coffee for everyone or suggesting everyone order in takeout and eat lunch together are just a few examples of small gestures that could help improve the workplace culture.
Q
Any tips for dealing with passive aggression in the office?
A
Passive aggressive behavior can wreak havoc on company culture—as well as a company's bottom dollar. One study found that workplace incivility costs a company $14,000 per employee. The researchers discovered that condescending comments or sarcasm—which often come from passive-aggressive people—require others to decode their messages. It causes mental fatigue and wastes their time and energy as they're stuck trying to figure out what the passive aggressive person's comments really mean.
It's important to confront a passive-aggressive person in a straightforward manner. Share your observations and discuss why it's problematic. Say something like, "I noticed you rolled your eyes when you thought I wasn't looking. Is there something that you want to talk about?" When passive-aggressive people are called out for their choices, their behavior tends to improve.
Q
Do there tend to be any gender-based differences?
A
Ups and downs likely occur in all environments, but gender may play a role in determining what's considered an up and what's considered a down. In general, studies show most men are motivated by things and women are motivated by people. So, men may feel more positive about work after a pay raise or when they're tackling a challenging project that they feel confident about. Women, on the other hand, may feel best about their work when they're connecting with their colleagues. Eating lunch with friends, going out for a drink after work, or overall positive feelings toward their co-workers may be more likely to help women feel "up."  
Q
Can friction in the office be healthy?
A
Friction can certainly be healthy in an office. On an individual level, working with people who don't always see things your way could lead to personal growth. You may be forced to sharpen certain skills, like communication or anger management.
"One study found that workplace incivility costs a company $14,000 per employee. "
These challenges can also be advantageous at the organizational level. Different personalities and different ideas mean you have a diverse group, which can be good for an organization. People who disagree with an idea may point out potential pitfalls—which can be eye-opening to those who are on board. Or, members of a team may have different approaches to the same project. That can be a benefit in the long-run because you'll hear various solutions to the same problem.
Q
In your work, you talk a lot about being "mentally strong." How exactly do you define mental strength?
A
Mental strength has three parts to it: regulating your thoughts so you think realistically (that's key to handling self-doubt or overly negative thoughts), controlling your emotions so your emotions don't control you, and choosing to take positive action no matter the circumstances.
A mentally strong individual will be aware of their emotions. They might notice they're feeling frustrated, and then they'll pay attention to how those feelings of frustration cause them to view the situation more negatively, as opposed to realistically. Also, they'll recognize how they behave when they're feeling frustrated so they can monitor their behavior to ensure their behaviors are helpful, not harmful.
An exercise that can help build mental strength when you're in one of the workplace "downs" is to "act as if." Ask yourself, "What would I do if I felt happy about my job today?" Then, act as if you feel happy. Changing your behavior can shift your emotions so you actually feel better about work. Additionally, it can change the way you think about the workplace.
Acting as if can also be a good way to approach life, generally, and key to creating the kind of life you want to live, in and out of the office.
Amy Morin is a psychotherapist and mental strength trainer. She's also the author of best-selling books 13 Things Mentally Strong People Don't Do and 13 Things Mentally Strong Parents Don't Do. Her TEDx talk, The Secret of Becoming Mentally Strong, is one of the most popular of all time. To learn more about Morin, visit her site here .