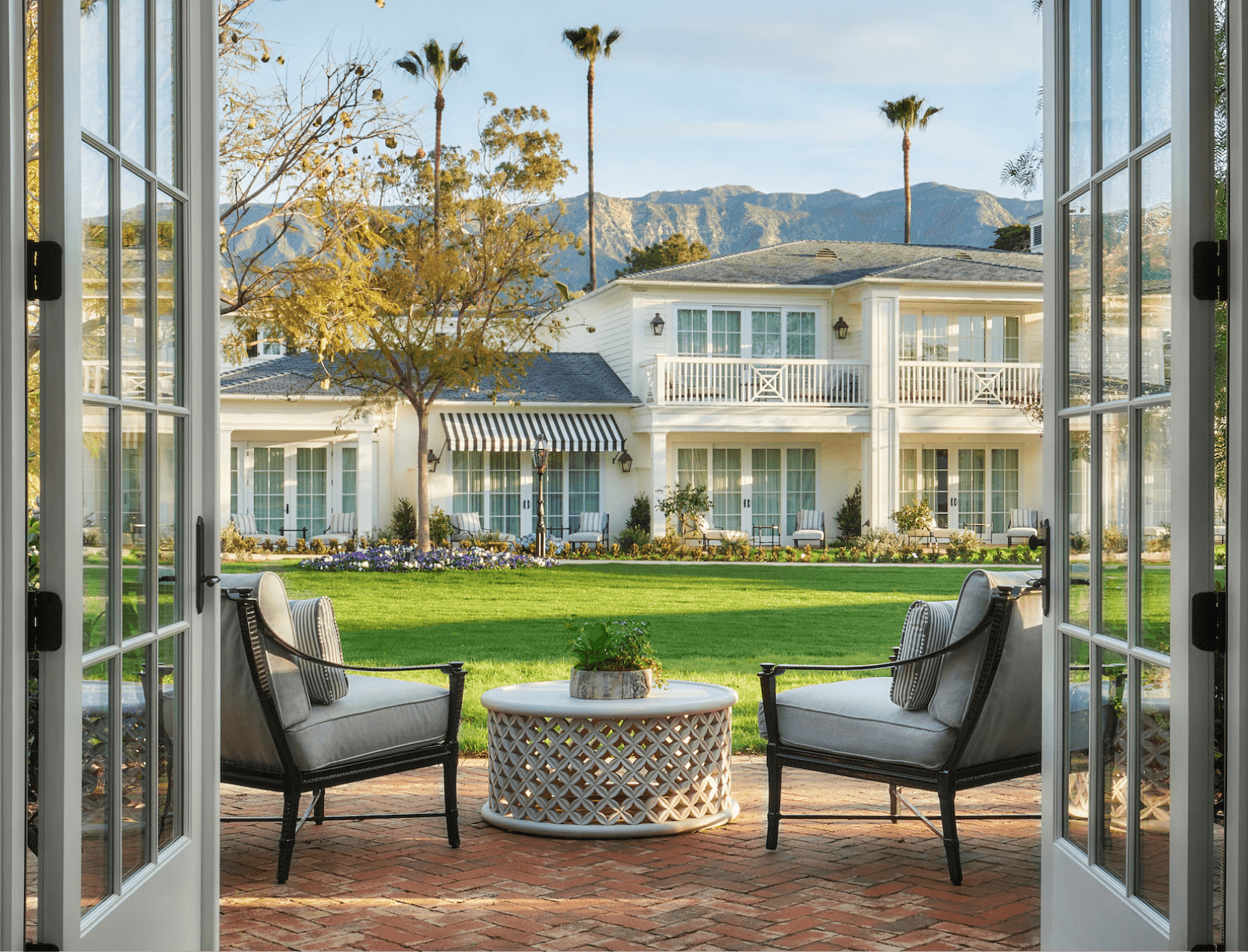 A Wellness-ish Weekend in Montecito
In partnership with our friends at Lincoln
Montecito is as California as California gets. Wildly scenic and laid-back, this tiny town off the 101 is an obvious and easy getaway from both Los Angeles and San Francisco. So what might a wellness-leaning but not entirely crunchy weekend in this modern-day Eden look like? Well, you could: Cozy up in a plush suite at the Rosewood Miramar Beach. Zip down the pristine coastline in one of the hotel's Lincoln SUVs (the intuitive design makes driving so reflexive, even a quick spin feels rejuvenating). Hike the hills. Tuck into the freshest field-to-fork food. Whether you do all or one of the above, with the state's epic untouched beauty as the backdrop, Montecito is pure magic.
CHECK IN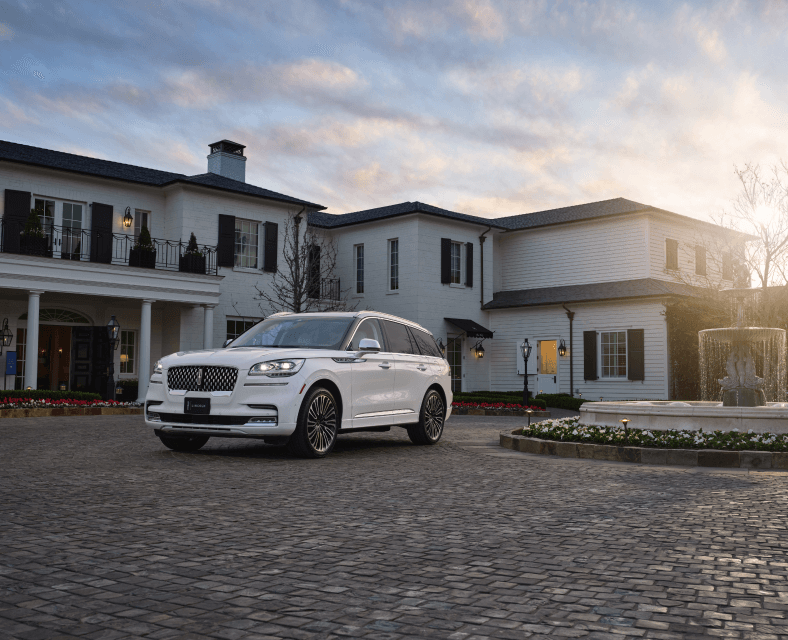 We've waxed lyrical about the Rosewood Miramar Beach before, and this dreamy, Pacific-side spot merits every word. First, the setting. It simply can't be beat. Expect expansive balconies; a casual, elegant ambiance; and phenomenal amenities. A weekend spent luxuriating in the spa (we're fans of the Lincoln Rejuvenation Package), dressy brunches at Caruso's, spins in a fancy courtesy Lincoln to nearby sights, or simply kicking back with the latest goop Book Club title by the pool is balm for the soul.
SHOP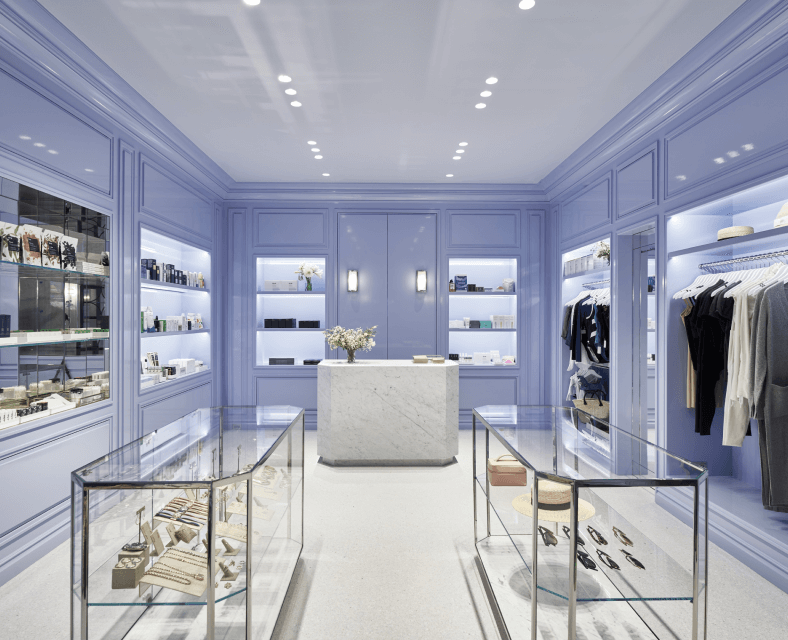 Ideally, a weekend getaway is a study in balance: relaxation and activity, celery juice and champagne, sunshine and shopping. For all the bits and pieces that didn't make it into the trunk, goop Sundries fills in the gaps. Roll into the lobby, spot the glitzy cocktail bar, and realize you forgot a dress? Covered. Unpack your skin-care routine only to find the bamboo toothbrush and Cocofloss are missing? No worries. Hankering for a new swimsuit and a decadent Foundrae necklace to wear poolside? Swing by to stock up.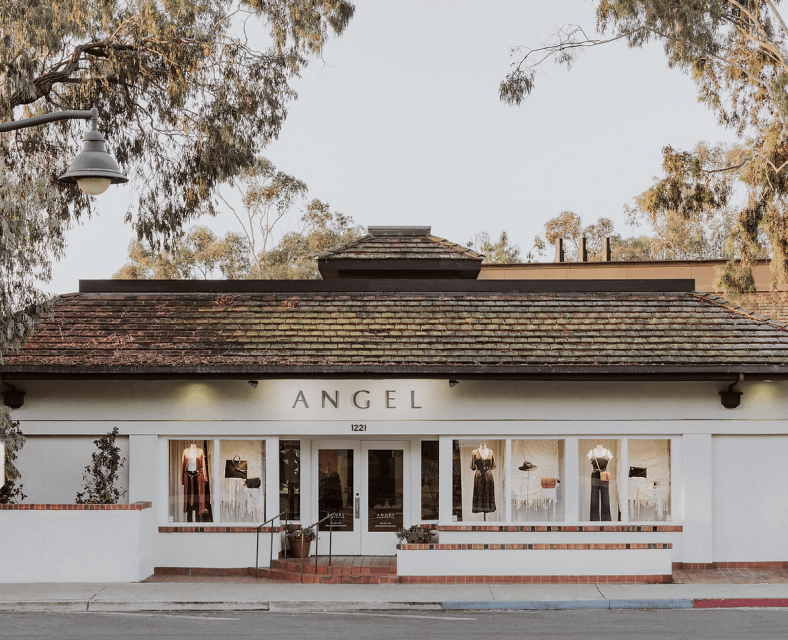 Angel
To spend a weekend in a new town—ambling up and down unfamiliar streets, popping into the boutiques, galleries, and bakeries that look the most appealing—is pure, escapist pleasure. Wendy Foster owns a couple of stores in this neck of the woods, but Angel is our go-to. Maybe it's the smart curation of daily essentials and pretty, whimsical dresses made for beachy BBQs that first lured us in. But it's the affordable—and not so affordable—jewels, quirky stationery, and soft sweatsuits from The Great that keep us coming back. Whatever the secret sauce to Foster's sartorial flair, leaving Angel empty-handed is nearly impossible.
EAT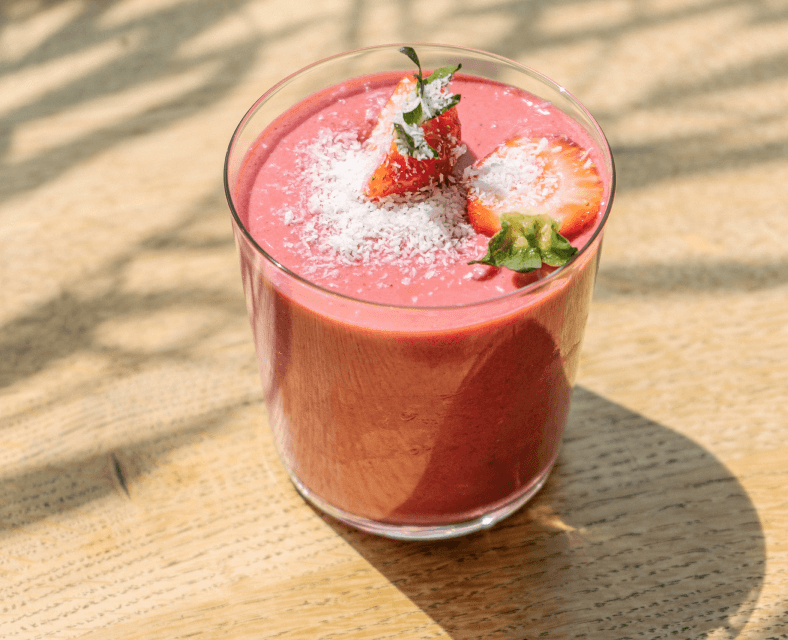 Juice Ranch
Kick off the weekend with a smoothie from Juice Ranch. We're partial to the Breakfast Club, a zingy blend of berries, spinach, bee pollen, almond butter, and house-made almond milk. Like many local businesses, Juice Ranch is pivoting with the times, and contactless pickup is encouraged. If you're planning a morning exploring Montecito's back roads and shady lanes, swing by for an extra juice or two for the ride.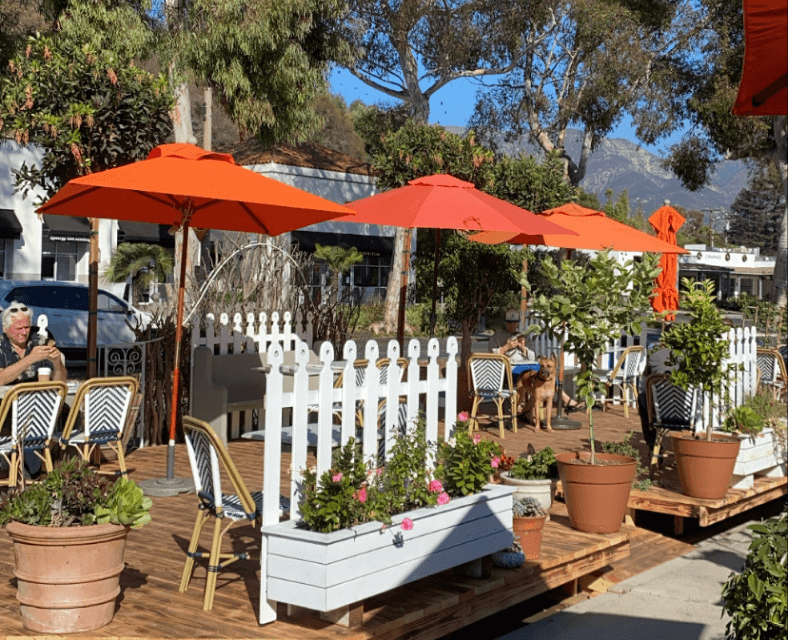 The topography of Montecito is wildly, almost magically beautiful. Spend as much time basking in nature as possible and trade a sit-down lunch for a picnic. Coast Village Road stalwart Jeannine's has picnic provisions down. Smoked salmon on bagels thick with cream cheese, kale avocado salad or crunchy chopped Cobb (or both!), and just-sweet-enough lemonade all travel well. If you're really splurging, mini champagne bottles for one are just right.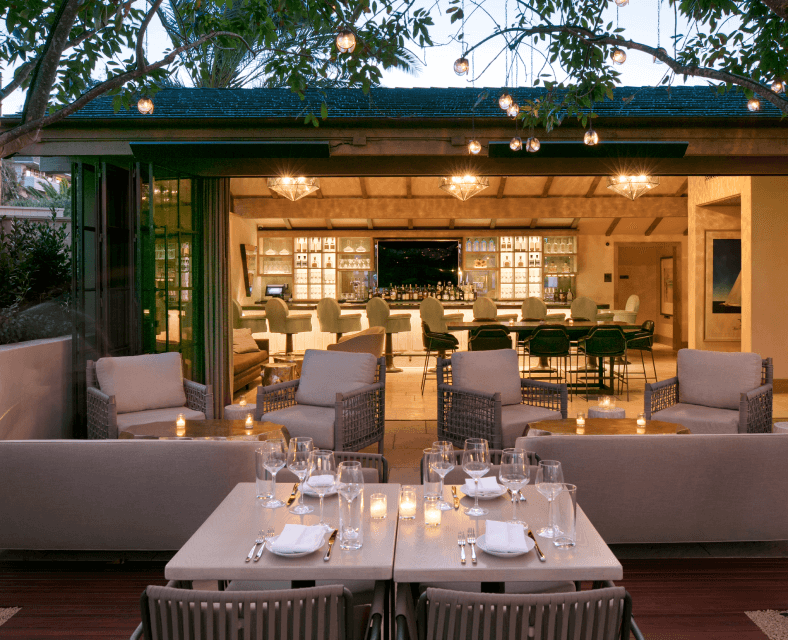 Oliver's offers the most scenic supper in town. Even if you're seated inside, thanks to floor-to-ceiling sliding doors, you feel as if you're dining alfresco. The muted, pared-back décor speaks to the simple field-to-fork vegetarian cuisine, and the kombucha mocktails make teetotaling easy. The menu changes regularly, but no matter your order, it's the inventive sauces and crunchy, toasty nuts and seeds that make every vegetable sing. Sit down, soak up the view, and order everything—it's all that good.
SEE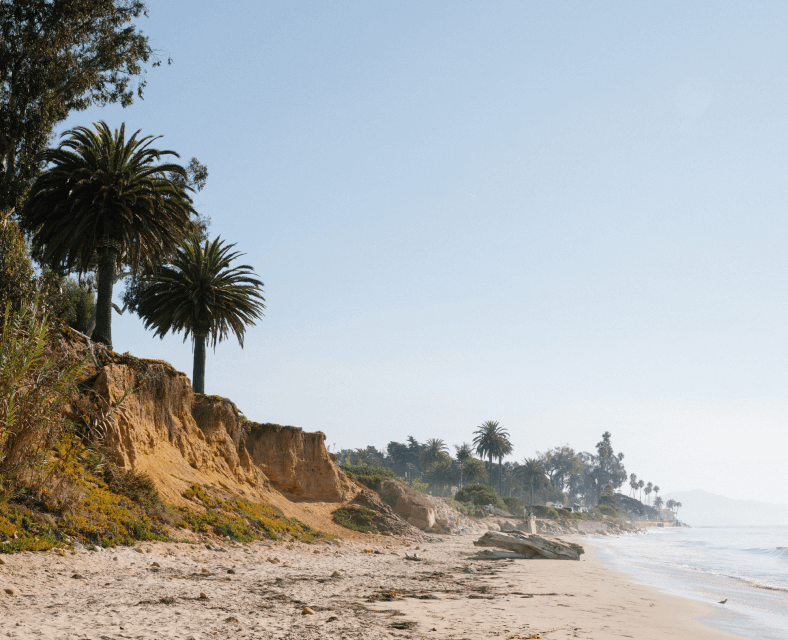 Butterfly Beach
Butterfly Beach is every bit as dreamy as it sounds. And yes, depending on the season, this sandy stretch may be home to a kaleidoscope of fluttering wings. Load the trunk with picnic provisions and go early to snag a parking spot. Or swing by later in the afternoon to catch the streaky pink sunset. If you have kids in tow, don't forget the binoculars: This pristine beach is famous for dolphin and even whale spotting (though like the butterflies, this is season-dependent).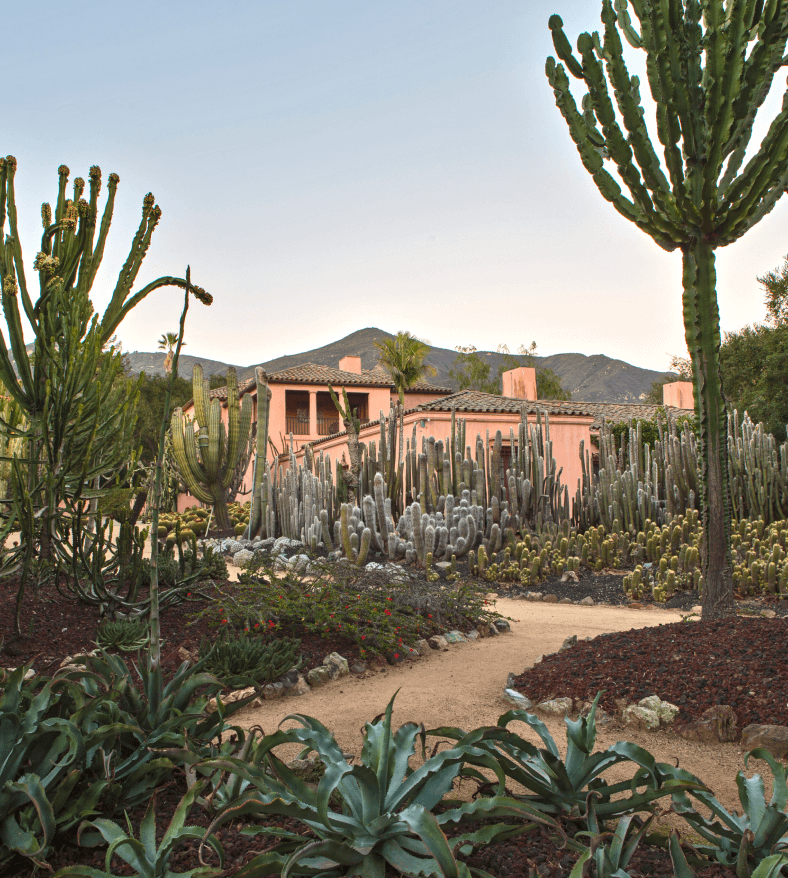 Lotusland
Lotusland feels like it belongs in another galaxy. Thirty-seven acres of fantastical botanicals (curated by the former owner, opera singer Ganna Walska, who bought the place in 1941) are divided into themed gardens. There's nothing quite like strolling from one garden to another, immersing yourself in the drama and sheer wonder of so many rare plants in one place. Standouts include the Tropical Garden (frost is rare in Montecito, so the heat-loving botanicals thrive) and the manicured Japanese Garden, designed by Frank Fuji. The Insectary Garden is the key to Lotusland's entirely organic success: Special plants draw in pollinators and natural predators that feast on the inevitable pests, which means no pesticides are necessary. The entire philosophy here centers on sustainable practices—even the compost is made on-site from plant clippings. Be sure to book ahead and leave no trace behind.