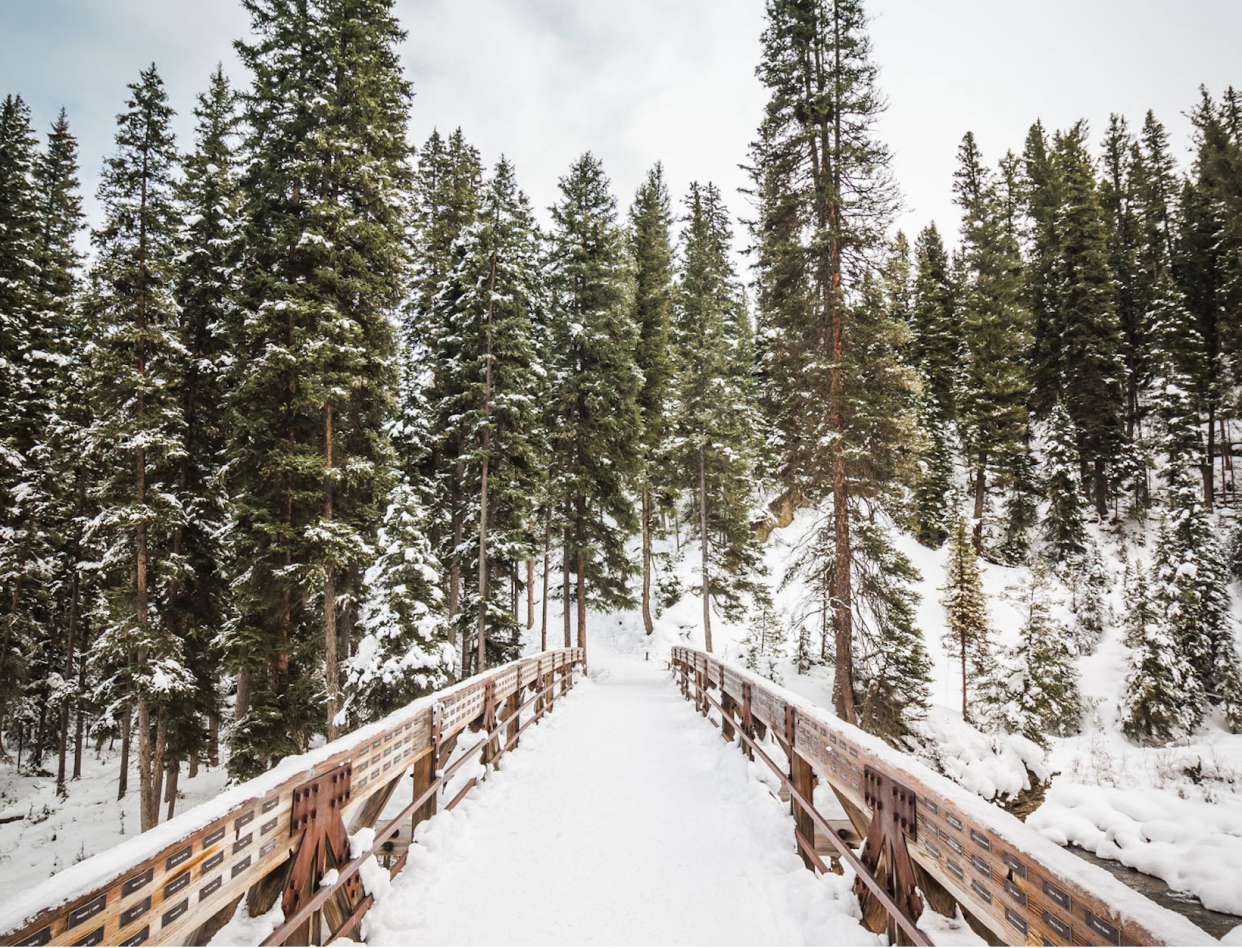 Where to Get Away This Winter—and
What to Bring
Whether you're an East Coaster escaping the cold or an LA native dreaming of a white Christmas for once, these winter destinations are classics for a reason (several, actually). The flight times are manageable; the activities, endless. And there's always something new and delightful to discover, no matter how many times you've been.

Roaming white-sand beaches, sipping mezcal Palomas, putting away as many lime-doused fish tacos as your elastic-waist matching set will allow—the beauty of winter in Cabo is that it doesn't feel like winter at all. With temperatures hovering in the high seventies, spending the entire day outside—surf session in the a.m., open-air markets in the p.m., and a sunset cruise to El Arco to close out the day—just makes sense.
Scroll through the Los Cabos Guide for more itinerary inspo.
WHAT TO BRING

While it's undoubtedly the kind of place you can enjoy 365 days a year, its annual snowfall—over 300 inches!—makes Big Sky particularly enticing for big skiers right now. But don't go thinking it's all black-diamond this and bluebird-days that: These powdery peaks boast plenty of non-alpine activities, from snowshoeing and scenic snowmobile tours to some of the most state-of-the-art spa treatments we've experienced.
WHAT TO BRING

Art Basel ended over a week ago, meaning you will have just missed the throngs of contemporary-art fans who descend upon this sunny slice of South Florida every year. So go ahead: Check in to your room at Faena (spring for the ocean-view suite, if you can), wander around the Wynwood Walls (do it for the 'gram), and then head over to Little Havana for the best Cuban food of your life.
Find more to do in our Miami City Guide.
WHAT TO BRING