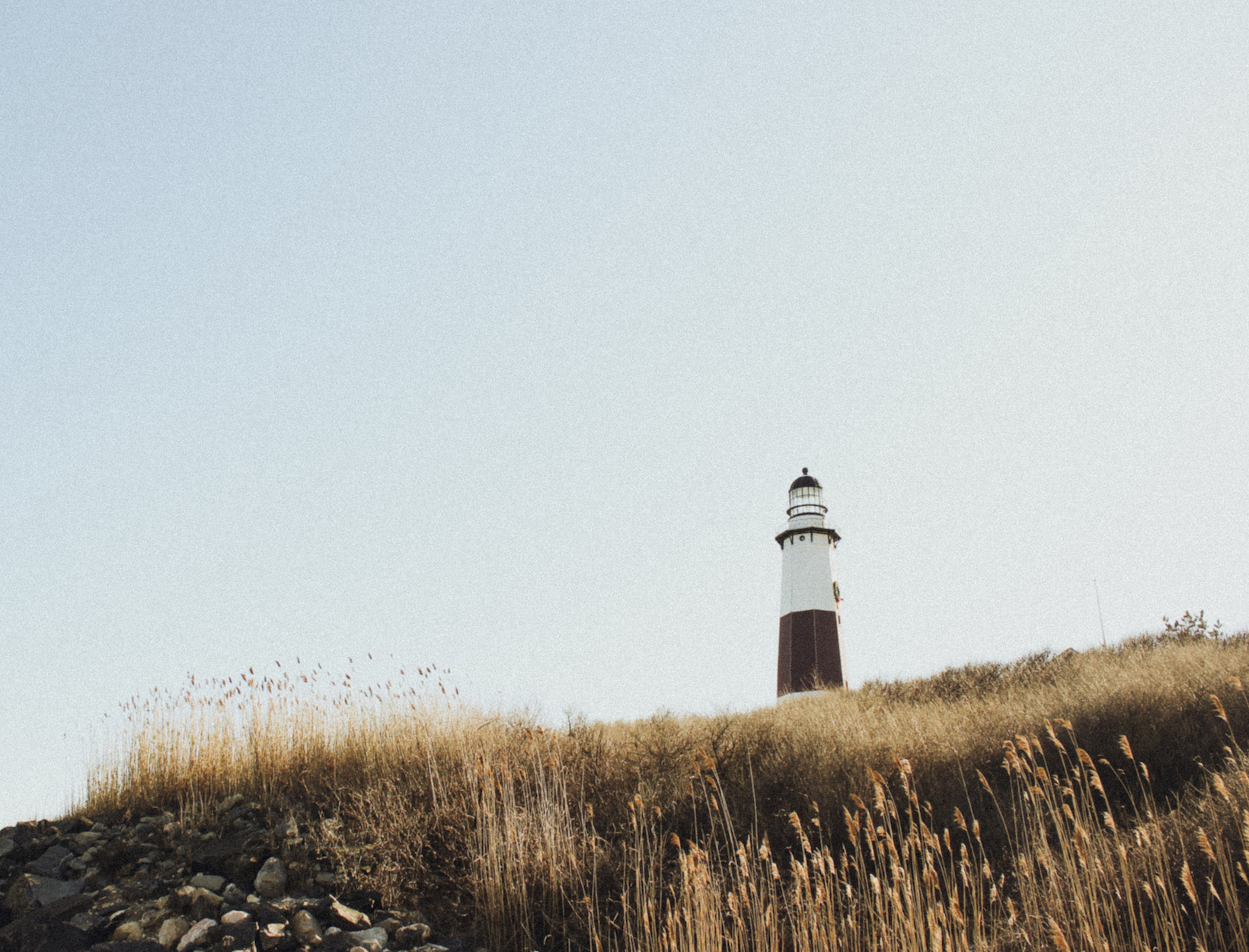 Why Montauk Rules in the Off-Season
Long-time New Yorkers will reluctantly reveal that the off-season in the Hamptons is one of New York's best-kept secrets. The truth is, a surprising number of our favorite spots actually stay open long after the annual post-Labor Day decampment, meaning that after an easy two-hour drive (it really only takes that long without traffic), you can walk into a handful of the best restaurants without a reservation and have the white-sand beaches all to yourself. On the tip of the East End, Montauk becomes perfectly sleepy starting in the fall, so you can hole up in a cozy hotel—we're partial to Gurney's—and not feel at all guilty if you only emerge for dinner, or a brisk walk to the lighthouse with a cup of coffee (all the best coffee shops are open year-round). Should you get stir crazy, venture about thirty minutes on the Montauk Highway to Amagansett or East Hampton: Most of their storefronts stay open year-round, as do a few of the local galleries and the Parrish Art Museum.
Stay:
Stretching across eleven acres of the waterfront, Gurney's is one of our go-to's in Montauk-last summer was their first open after a major renovation that included an overhaul of the rooms, plus several great restaurants including Tillie's (for casual, fresh lunch, and seafood), Scarpetta (Scott Conant's homey Italian comfort food), and a well-equipped coffee shop in the lobby. The rooms are thoroughly uncluttered, and feature floor-to-ceiling windows, mid-century details, and washed-cedar floors. In the off-season, plan to log hours in their spa, which has a rock sauna, an indoor pool (it's heated, sand-filtered, and saltwater), really good exercise classes, and several treatments on offer.
Eat:
Given the locals-only vibe at Joni's, it's not surprising that they stay open year-round; it's the perfect spot for a light breakfast or a juice after a class at Byoga. Thankfully, our favorite coffee shops–Left Hand and Sagtown–are also open throughout the the winter. Wölffer Kitchen's new location in Amagansett is great for a sit-down brunch, with a menu that leans heavily on locally-grown eggs (think veggie frittatas, chicken hash, and an insane banana french toast), and wine from their nearby vineyard. The Maidstone's intimate dining room (centered on a warm fireplace) is great for a romantic, dressed-up dinner, but for something more casual, claim the barstools at 1770 House's cozy pub, where you can chat up the bartender over burgers, fries, and a beer.
Shop:
Most people are surprised to learn that the main shopping drags in East Hampton and Amagansett are open year-round, though the shopping experience is much more pleasant without masses of people crowding the sidewalks. Make your first stop at Bookhampton to pick up a fireside read on your way into town, but Harper's Books has a great selection of art and architecture titles that make great coffee table books. In Amagansett, Botanica Bazaar and Love Adorned have generous winter hours, as does Pilgrim Surf Supply, which stocks great sweatshirts and flannel shirts this time of year. In East Hampton, head to Turpan for beautifully curated gifts and Figue for velour mules and colorful, fringed tote bags.
Do:
To lean in on the tranquility and quiet of an off-season getaway, walk down the Montauk lighthouse with a picnic basket from Herb's Market and take in the views of the water; it's also a great place to watch the sunrise, which you don't have to wake up quite so early for in the winter. If you're traveling with littles (or not), the Buckskill Winter Club offers outdoor ice skating as soon as the temperatures drop. Aesthetes will appreciate that the Parrish Art Museum is fully programmed throughout the year–laid-back weekends are a great opportunity to spend some time with their gorgeous permanent collection, which contain's the country's largest public collection of works by William Merritt Chase. Afterwards, do stop by for a midday wine tasting at Wölffer Estate (they put up a Christmas tree in the tasting room around the holidays).