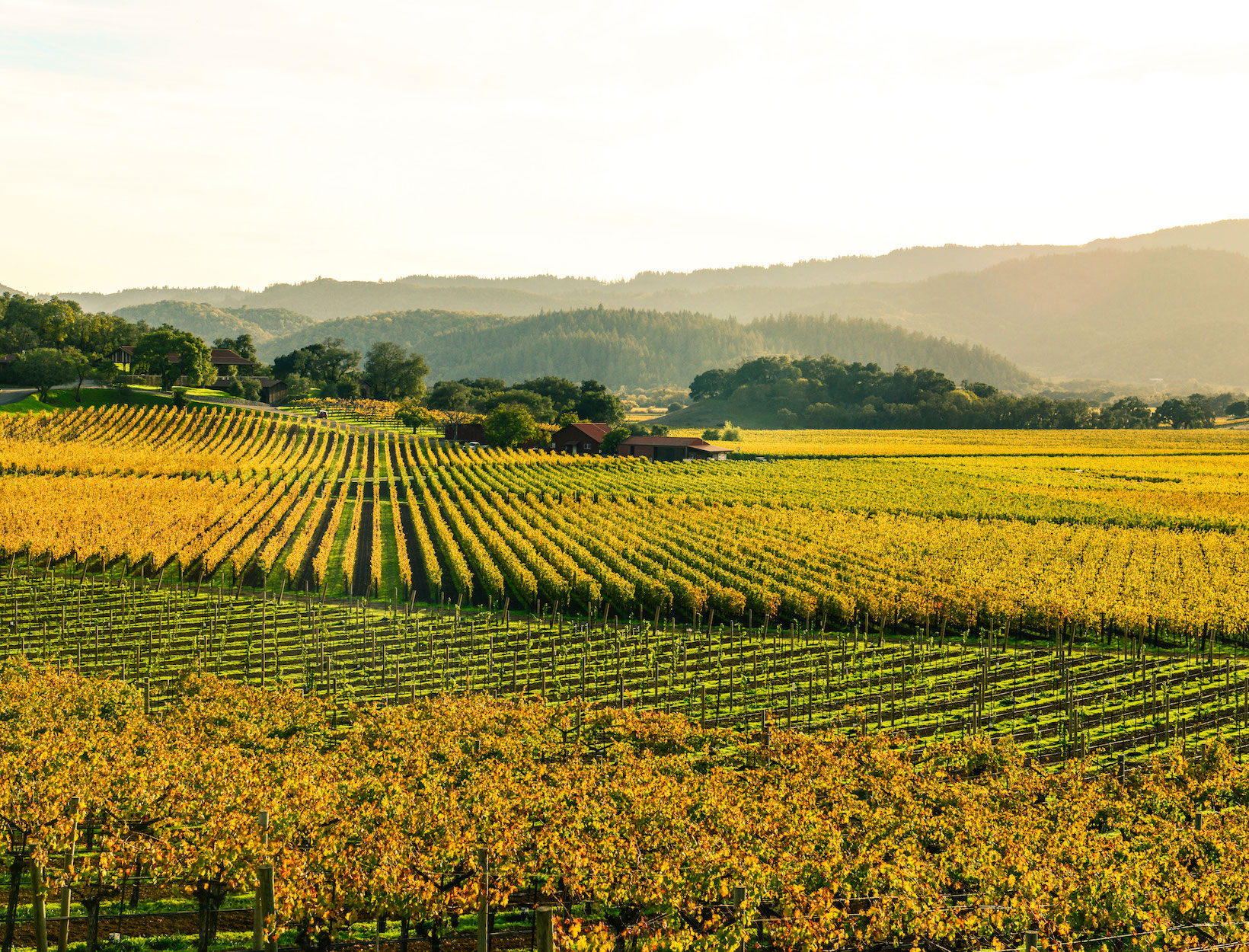 Where to Go and What to Wear
This Autumn
In partnership with our friends at

HUDSON, NEW YORK
Fall is when upstate New York is at its best—and there may be no better example of all that autumnal beauty than the town of Hudson. The leaves cast their golden hue, there's woodsmoke in the air, and pumpkins seem to line every doorway. It's a postcard for the third season. But behind the eighteenth- and nineteenth-century brick facades of Hudson's downtown, you'll also find some of the best restaurants anywhere (the food scene is reason enough to visit), quirky shops and boutiques run by ex-Brooklynites, and a friendly, easygoing small-town atmosphere. It's driven largely by the energy of creative people who've come here to escape city life and who've turned this hamlet into a formidable center of food and culture—just a couple hours from Manhattan.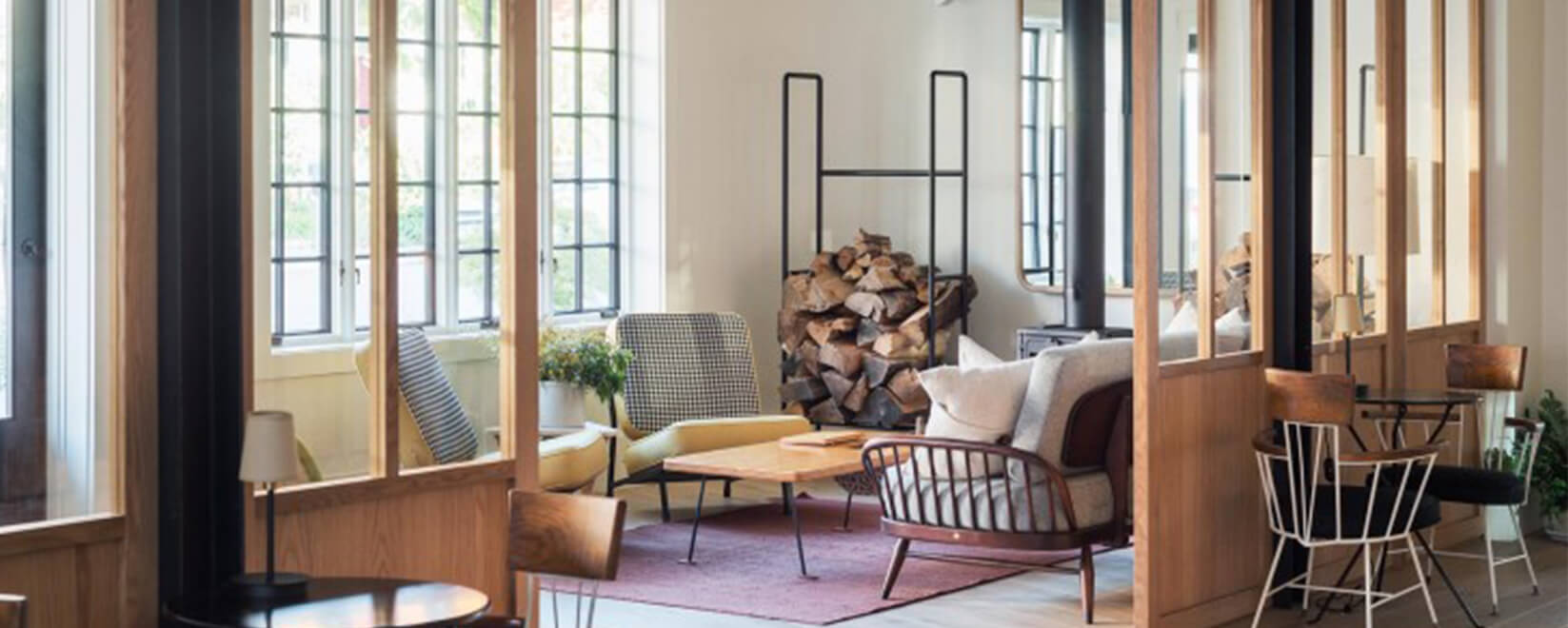 Stay: A newcomer to Hudson as of last spring, the Wick occupies a former candle factory (hence the name) from 1860. It's a short walk from the Amtrak station, which is convenient if you're arriving by train, and close to places like Basilica Hudson (a center for the arts) and the lovely riverfront park. The hotel offers a free shuttle for guests who want to explore the action farther away on Warren Street (Hudson's main drag) or go for a hike in the nearby woods. The fifty-five guest rooms are spare but comfortable (we love the big marble bathrooms, especially the ones with claw-foot tubs), and it's hard to beat the mountain views, which let you know that city life is far, far away. A five-minute drive away, on the other side of town, the twenty-seven-room Rivertown Lodge is for those who want to be in the center of everything. It's on Warren Street, a few blocks from the best shops, cafés, and restaurants in Hudson. Then again, the beautifully designed restaurant, Tavern; a living-room-like lobby (with a fireplace); and screened-in porches for afternoon cocktails make it hard to leave. For extra privacy, there's the new Rivertown Guesthouse, from the same owners. A restored 1800s Italianate Victorian townhouse off Warren Street, it consists of two pristine apartments outfitted with modern, farmhouse-style furnishings that look straight out of a Nordic shelter magazine.
Do/See: For such a small place (population: about 6,400), Hudson has great shopping, especially for home goods. You can follow a straight line down Warren Street and pass most of the best spots. There's Finch, which sells a selection of both vintage and new furniture, all curated by the expert eye of owners (and former NYC fashion executives) Andrew Arrick and Michael Hofemann. Flowerkraut stocks (surprise!) flowers sourced from around the Berkshires and the Hudson Valley and artisanal sauerkraut, as well as fun gifts, like locally made ceramics and botanical-themed cards. Over at Minna, founder Sara Berk sells ethically made textiles. Produced in partnership with artisan collectives in Mexico, Guatemala, and Uruguay, the collaboration helps to ensure craft preservation and job creation. And make sure to drop by Olde Hudson for an impressive selection of picnic provisions.
Don't Miss: A perfect night out in Hudson probably includes dinner at Fish & Game—a nineteenth-century hunting lodge turned rustic tavern serving hearty entrées, like wood-roasted chicken for two with garlic potatoes, endive, and pan drippings. There's a lovely outdoor patio strung with twinkling lights for warm-weather alfresco dinners. Follow your meal with a drink and live music at Helsinki, a huge, brick-fronted restaurant/bar/club that hosts folk-rock and blues acts several nights a week.

What to Wear
KAUAI, HAWAII
The smallest and most rural of the main Hawaiian islands, Kauai is often called the Garden Isle—the place is greener than your wildest dreams. It doesn't seem possible. The megahotels here are few and far between, and the vibe is more rustic than luxe. Fall is the perfect time to visit: Not only is it quieter (fewer families around this time of year); it's also drier. Kauai is the rainiest island in the Hawaiian chain, which explains the green, but the autumn months are the driest and most comfortable, with temperatures hovering in the mid-seventies. As exotic as the place may seem, there are nonstop flights departing from up and down the West Coast every day, dropping you off in paradise a mere five hours later.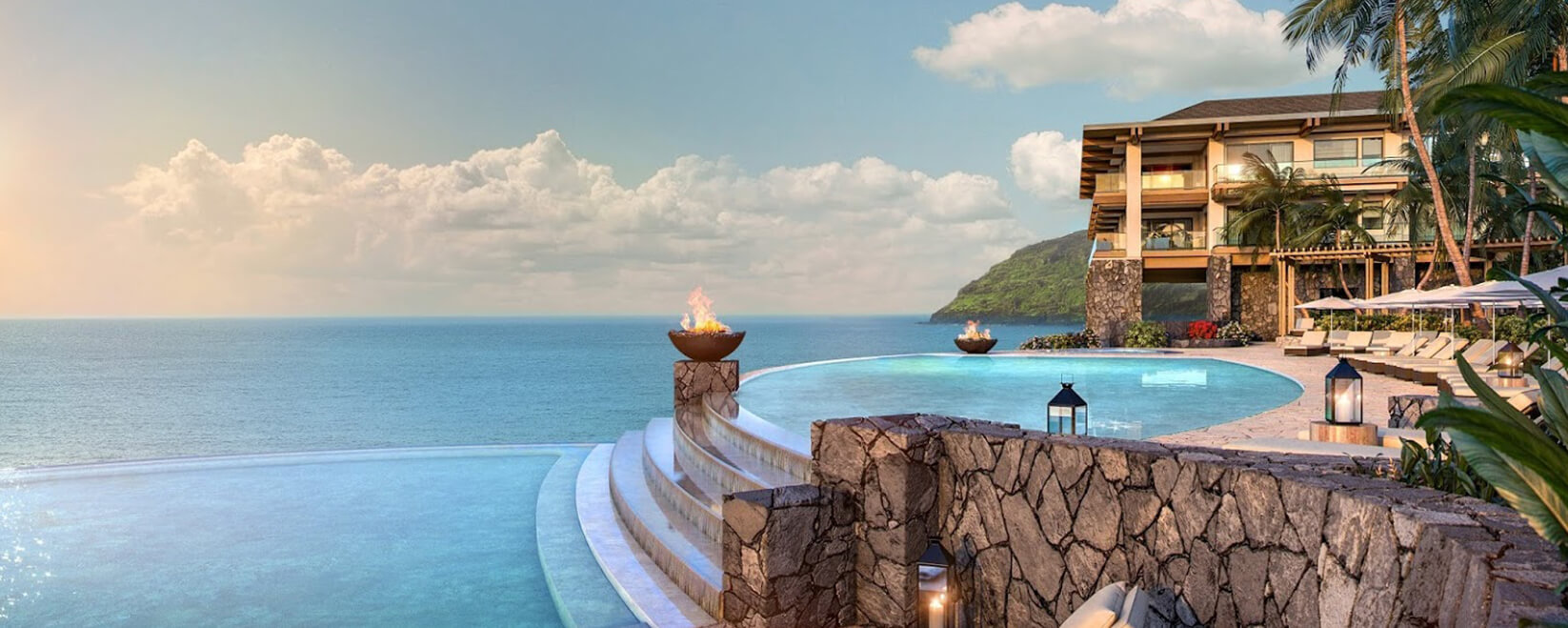 Stay: Kauai's resort options aren't nearly what Oahu's, Maui's, and the Big Island's are, so Timbers Kauai was a welcome addition when it opened this summer. Perched on a cliff overlooking the Pacific on the island's eastern coast, Timbers has (aside from pristine ocean views) a clean, minimalist design made cozy with the most comfortable sofas and beds you'll find on Kauai. Our favorite hangouts are the two infinity swimming pools that seem to float over the ocean, while the restaurant, Hualani's, uses ingredients from the property's own organic farm. And good news for those averse to crowds: There are only forty-seven units here, spread across a sizeable chunk of land, so even when it's full, there's never a sense of busyness. Half an hour southwest, the 1,000-acre Kukui'ula property is the other top option and a good choice for families or groups. Charming plantation-style cottages come with big kitchens and living rooms, as well as spacious lanais for breakfast or sunset dinners. Half a day can easily be spent at the spa. It's an entire complex hidden behind lava rock walls, outfitted with sauna and steam rooms, hot and cold whirlpools, a lap pool, and a full schedule of yoga, Pilates, and barre classes.
Do/See: The downtown section of tiny Hanapepe (population: just over 2,600) spans about two blocks, but those two blocks are packed with restaurants, cafés, art galleries, boutiques—and the best bookstore on the island. Every Friday evening from 5 p.m. to 9 p.m. is the Art Walk, which is essentially a block party for Hanapepe's sixteen art galleries, which open after-hours. The main street is closed off for pedestrians, and food stands set up shop, selling Hawaiian BBQ and shaved ice (the traditional, snow-like local dessert doused with fruity syrups, like guava and mango). Make sure to drop in to Talk Story, the charming independent bookstore that sells secondhand and out-of-print titles, as well as vintage Hawaiian vinyl records.
Don't Miss: Obviously, you'll be visiting the beach. Probably every day. And while they're all beautiful, some are better than others. Hanalei Bay is touristy, but with good reason—this North Shore beach has two miles of soft white sand, with a mountain backdrop that looks like something out of Jurassic Park. Poipu Beach sits on the southern tip of the island and includes a small cove commonly called "baby beach" for its calm waters suitable for little kids. It's also a great area for spotting Hawaiian monk seals, who sun themselves on the sand. For snorkeling, head to Tunnels Beach on the very northern point of Kauai, which has a giant reef just offshore that is the perfect spot to see Hawaii's native sea turtles and reef fish.

What to Wear
NAPA VALLEY, CALIFORNIA
Fall is harvest season in Napa Valley, which means that absurdly picturesque, thirty-mile-long corridor of rolling hills and vineyards an hour and a half north of San Francisco really comes to life now. This is when grapes are picked and the wine-making process begins. It's also when the leaves of the vines turn bright orange, red, and yellow. And in a place that's so famous, it's surprising—and heartening—to go for a drive or bike ride along the area's back roads and discover how easy it is to find yourself in quiet solitude.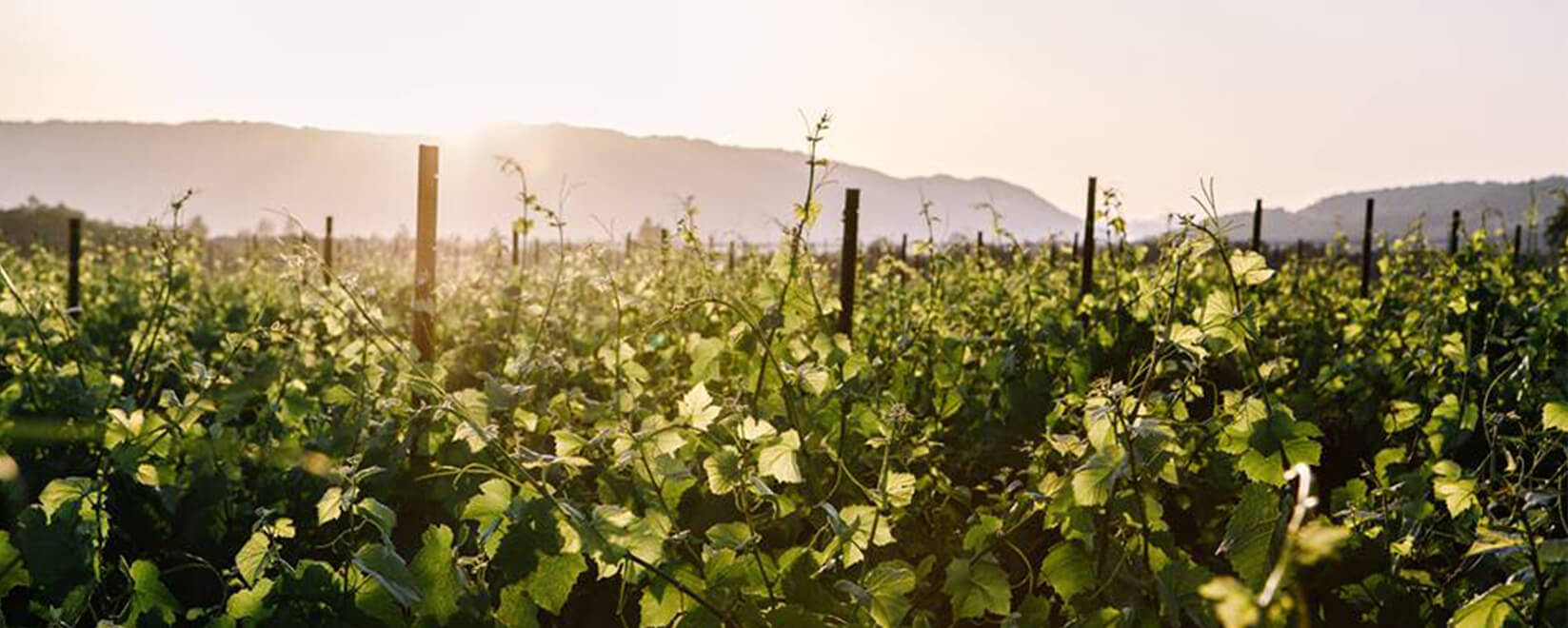 Stay: The sense of place is strong at Carneros Resort and Spa, which is set amid twenty-eight acres of vineyards, fruit orchards, and golden fields and recently underwent a multimillion-dollar renovation. Everything was refreshed and renovated, including the spa, restaurant, pool, and guest rooms, but the scent of lavender and rosemary that floats through the air remains. Book one of the cottages for the full experience—the board-and-batten houses resemble a (very luxe) little farmhouse, and each comes with an outdoor shower, a fireplace, and a front porch with rocking chairs. In St. Helena, Las Alcobas was the splashiest new opening the valley has seen in a while when it opened last year. Half the property is set in an immaculately restored 1905 Victorian mansion, which includes the restaurant, Acacia House, and six guest rooms. The other half is a series of modern, three-story buildings containing the remaining sixty-two rooms. All of them are clean-lined and serene in varying shades of grey and white, with oak floors and huge balconies—many overlooking the neighboring vineyards. Downtown St. Helena, meanwhile, with its smattering of shops and restaurants, is a half-mile away and very walkable from the hotel.
Do/See: If you aren't staying at Las Alcobas, go for a spa treatment and lunch at Acacia House, the hotel's restaurant, which is helmed by chef Chris Cosentino (of San Francisco's Cockscomb and Portland's Jackrabbit). The carb-heavy dishes here are great, like the sweet pea rigatoni with morels and crème fraîche and the risotto with artichoke, green garlic, and preserved lemon. At the spa, Atrio, you'll have the chance to partake in an aroma-blending experience with a therapist before your treatment. Choose from a selection of organic oils (like lavender and sesame) to create your own mix, which is then used during your massage. A little bottle of the blend is given as a gift at the end of your session to use when you're back home.
Don't Miss: It's technically in neighboring Sonoma County rather than Napa Valley (the two seamlessly blend into each other), but Scribe Winery should top your list. It's run by fourth-generation California farmers and brothers Andrew and Adam Mariani, and it offers perhaps the most perfect setting for lunch. Guests eat farm-fresh dishes (garden salads, roasted veggies, buttermilk fried chicken) at picnic tables looking out over the vines. The nineteenth-century Spanish hacienda-style main house provides the backdrop. It's rare for a winery to serve sit-down meals like this, and reservations are coveted, so plan accordingly. If Scribe isn't available, explore nearby downtown Sonoma's town square. Stop into Sweet Scoops Homemade Ice Cream for waffle cones piled with flavors like salted caramel, strawberry basil, or chocolate stout.

What to Wear