Find goop, IRL
goop Lab
Every pop-up, goop MRKT, and goop GIFT brought us closer to fulfilling our ultimate dream: a permanent brick-and-mortar shop to call our own. Home to a Clean Beauty apothecary, a curated fashion boutique, and a fully stocked kitchen, the online world of goop is fully realized in a shoppable bungalow at the Brentwood Country Mart, one of our favorite LA institutions. Designed to feel like home, our goop store is made for relaxing and trying new things—come by and say hey.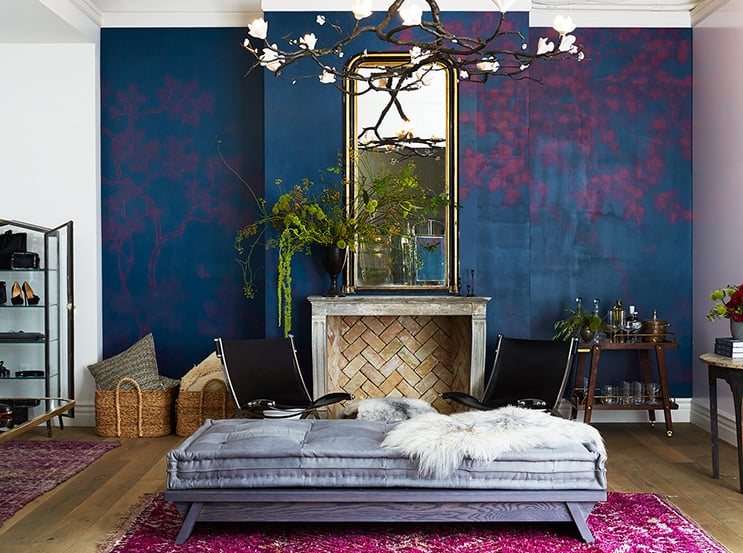 goop Lab
225 26th St., Ste. 37
Santa Monica, CA 90402

HOURS: Monday-Saturday, 10am-6pm;
Sunday, 11am-6pm

310.260.4072
goop by Juice beauty and goop Fragrance
In addition to our pop-up stores and permanent brick-and-mortar location, you can find goop by Juice Beauty and goop Fragrance in more than forty (awesome) retail locations across the US and in Canada.
CA

CAP Beauty
8500 Sunset Blvd
Los Angeles, CA
310.432.0560
Cos Bar *
7912 Girard Ave.
La Jolla, CA
858.456.6249
Cos Bar *
1253 Coast Village Rd., Ste 203
Montecito, CA
805.565.7734
Credo *
2136 Fillmore St.
San Francisco, CA
415.885.1800
Credo *
8327 W. 3rd St.
Los Angeles, CA
Credo *
UTC Shopping Center 4305 La Jolla Village Dr.
La Jolla, CA
The Detox Market *
1231 Montana Ave
Los Angeles, CA
310.260.0017
The Detox Market *
8380 Beverly Blvd
Los Angeles, CA
323.782.0421
Forty Five Ten *
6540 Washington Street
Yountville, CA
707.346.4510
hero Shop **
982 Post Street
San Francisco , CA
415.829.3129
International
Orange *
2421 Larkspur Landing Circle, Suite 43
Larkspur, CA
415.563.5000
International
Orange *
2044 Fillmore Street, 2nd Floor
San Francisco, CA
415.563.5000
Ron Robinson **
1357 5th Street
Los Angeles, CA
310.393.2370
Ron Robinson **
8188 Melrose Ave
Los Angeles, CA
323.651.1800
Selects Apothecary *
8908 Melrose Ave.
West Hollywood, CA
424.284.3468
Turpan
225 26th St.
Santa Monica, CA
310.899.6711
Veer & Wander
6 Brady St.
San Francisco, CA
415.864.3012

FL

Gee Beauty
1845 Purdy Avenue
Miami Beach, FL
305.868.3533
Little Barn Apothecary + Co. *
25 Hub Lane
Watersound, FL
800.317.8506

GA

Little Barn Apothecary + Co.
1170 Howell Mill Rd.
Atlanta, GA
800.317.8506
Little Barn Apothecary + Co.
9131 Selborne Lane
Chattahoochee Hills, GA 30268
800.317.8506

IL

Credo *
1659 N Damen Ave
Chicago, IL
773.698.8163
Space 519
900 N. Michigan Ave.
Chicago, IL
312.751.1519
Madison Hall
71 E. Madison St.
Chicago, IL
312.683.9586

MA

Credo *
177 Newbury Street
Boston, MA
617.530.1980

NY

ABC Home *
888 Broadway
NY, NY
212.473.3000
CAP Beauty
238 W 10th Street
New York, NY
212.227.1088
Botanica Bazaar *
14 Amagansett Square
Amagansett, NY 11930
631.267.5660
Cos Bar *
250 Vesey St.
New York, NY
212.233.6249
Credo *
9 Prince St.
New York, NY
917.675.6041
Credo *
99 N. 6th Street
Williamsburg, NY
Onda Beauty
117 West Broadway
New York, NY
Shen Beauty
315 Court St.
Brooklyn, NY
718.576.2679
Turpan
55 Main Street #3
East Hampton, NY
631.324.2444

SC

Worthwhile **
268 King Street
Charleston, SC
843.723.418

TN

White's Mercantile
2908 12th Ave. S.
Nashville, TN
615.750.5379
White's Mercantile
345 Main St.
Franklin, TN
615.721.8028

TX

Forty Five Ten *
4510 McKinney Ave.
Dallas, TX
214.559.4510
Forty Five Ten *
60 Highland Park Village
Dallas, TX
214.252.0510
Forty Five Ten *
1615 Main Street
Dallas, TX
214.559.4510
Forty Five Ten *
4444 Westheimer Road,Suite F100
Houston, TX
281.560.4510

CANADA

Gee Beauty *
2 Roxborough Street W
Toronto, ON
416.486.0800
The Detox Market *
420 King St W
Toronto, ON
416.548.9879
The Detox Market *
96 Scollard Street
Toronto, ON
647.352.7272

ONLINE

NET-A-PORTER
Online – US only




* Skincare only

** Fragrance only