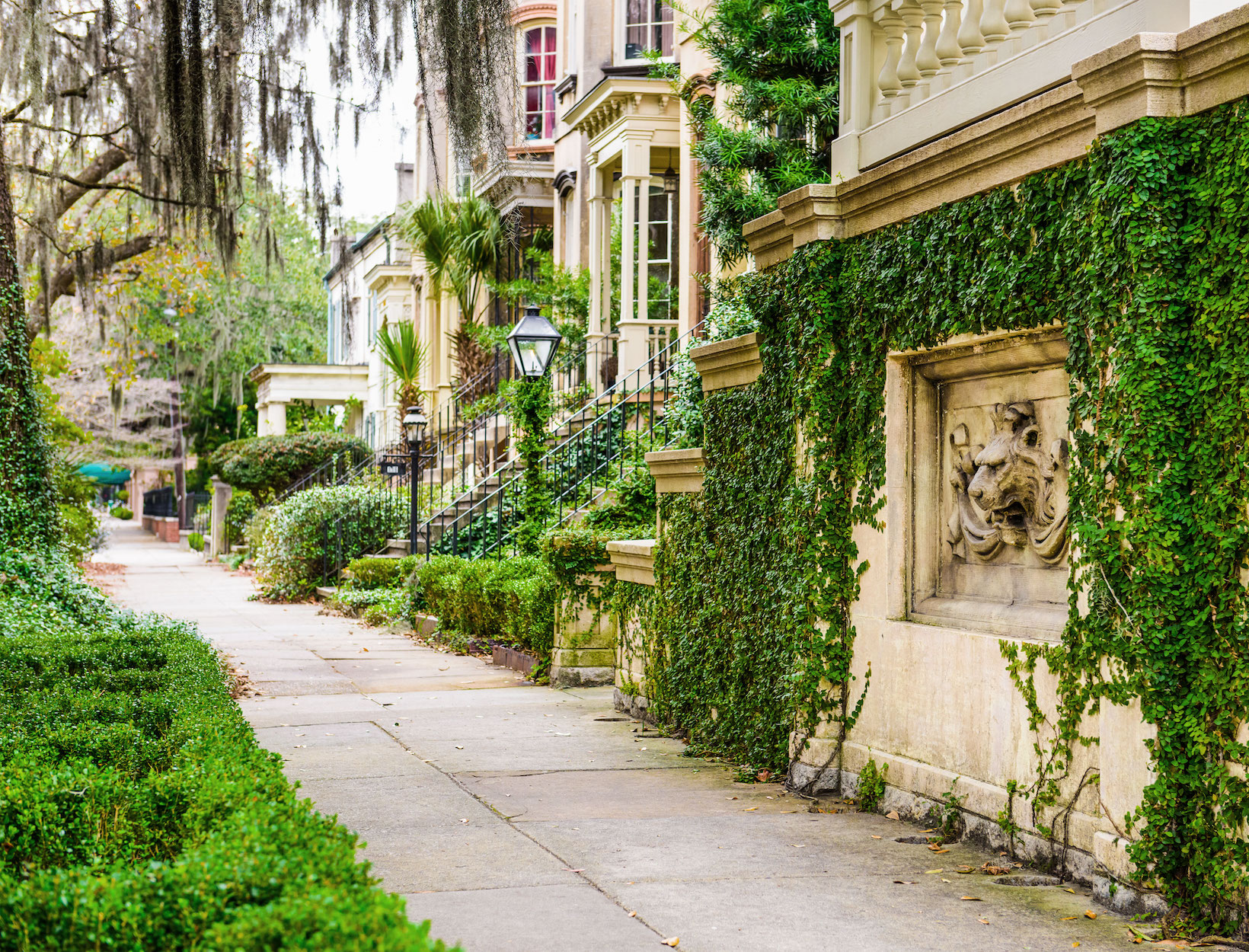 To Savannah, with Love: The Creepy, Cool,
Romantic Magic of This Southern City
In partnership with our friends at

"People come here from all over the country and fall in love with Savannah." John Berendt pointed this out in his novel Midnight in the Garden of Good and Evil. (If you haven't read it, stop reading this and go pick it up.)
Savannah is one of those places that gives you a cool, creepy vibe even if you've never set foot inside the city limits. It's gorgeous. It's hauntingly gorgeous. Neoclassical homes with tall, shuttered windows; grand entryways; and cracked brick sidewalks. Impeccably manicured public squares, stately mansions that speak to its storied past. Gnarled oak trees that stand watch like wise old men. And veils of Spanish moss hanging over it all.
Savannah has a long, often sordid, history. Tales of death and mystery date back to the city's founding in 1733, adding layers of darkness to its beauty. The American Revolution, slavery, the Underground Railroad, the Civil War—they all had a stake in Savannah. The second half of the nineteenth century was a period of reconstruction: Residents rebuilt this city into one of the most enigmatic, revered, and eclectic in the country. The city's idiosyncrasies, locals will tell you, are inextricably linked to its identity. It's a place where fifth-generation Savannahians live cheek by jowl with hipsters and college students (many of whom are here to study art at SCAD, the Savannah College of Art and Design).
To visit Savannah today is to take a trip to the past and the present—in a single breath. You can jet back to the eighteenth century over dinner at the Olde Pink House (the restaurant is housed in a 245-year-old home), then have a late-night Sazerac at the newly built Peregrin rooftop bar. You can view two-month-old art sculptures in 300-year-old buildings. And because Savannah is so easy to navigate, you can experience it all (mostly) by foot.
In other words, as Berendt tells us, Savannah is a place where "the ordinary became extraordinary." A place where every "nuance and quirk of personality achieved greater brilliance in that lush enclosure than would have been possible anywhere else in the world."
STAY
EAT
MIDDAY SNACK
DO/SHOP
ART
DON'T MISS
WHAT TO PACK