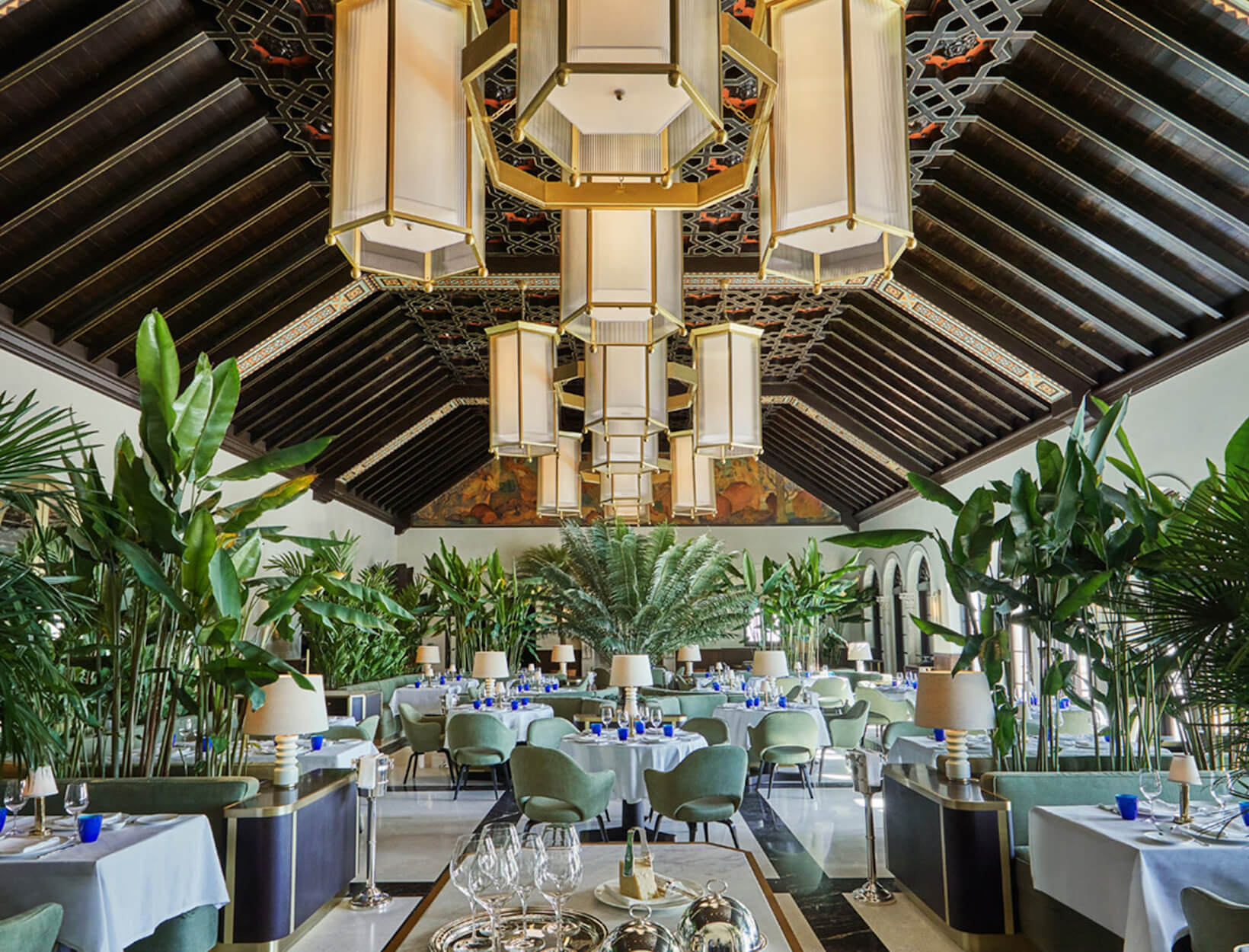 Three Quick Girls-Only Getaways

Girls night out is a staple of social life (and stress reduction) that can be hard to schedule during the holidays. It doesn't require a full-blown spa weekend away to blow off some steam and reconnect with your friends, but that does have a way of next leveling the whole experience. Below, three easy-to-execute itineraries in direct-flight cities, along with some inspiration for upgrading a tired wine night. Since nothing says "treat yourself" like a Ginew pair of party shoes, we've also included outfit ideas for each destination (if you're looking to do a bit more shopping, they are conveniently located in striking distance of our goop GIFTs in Miami and New York, or our first permanent home, goop Lab in LA).
MIAMI GIRL'S TRIP
All of the big art museums and collections in Miami put on their best shows in the first week of December for Art Basel, so timing a visit for mid-December is kind of perfect, since you'll get to see all the exhibitions without the crowds. Miami's bikinis-year-round weather, hotels, and pool scene have made it a girls weekend destination since the beginning of time, but there's now a new influx of health food destinations to round it out.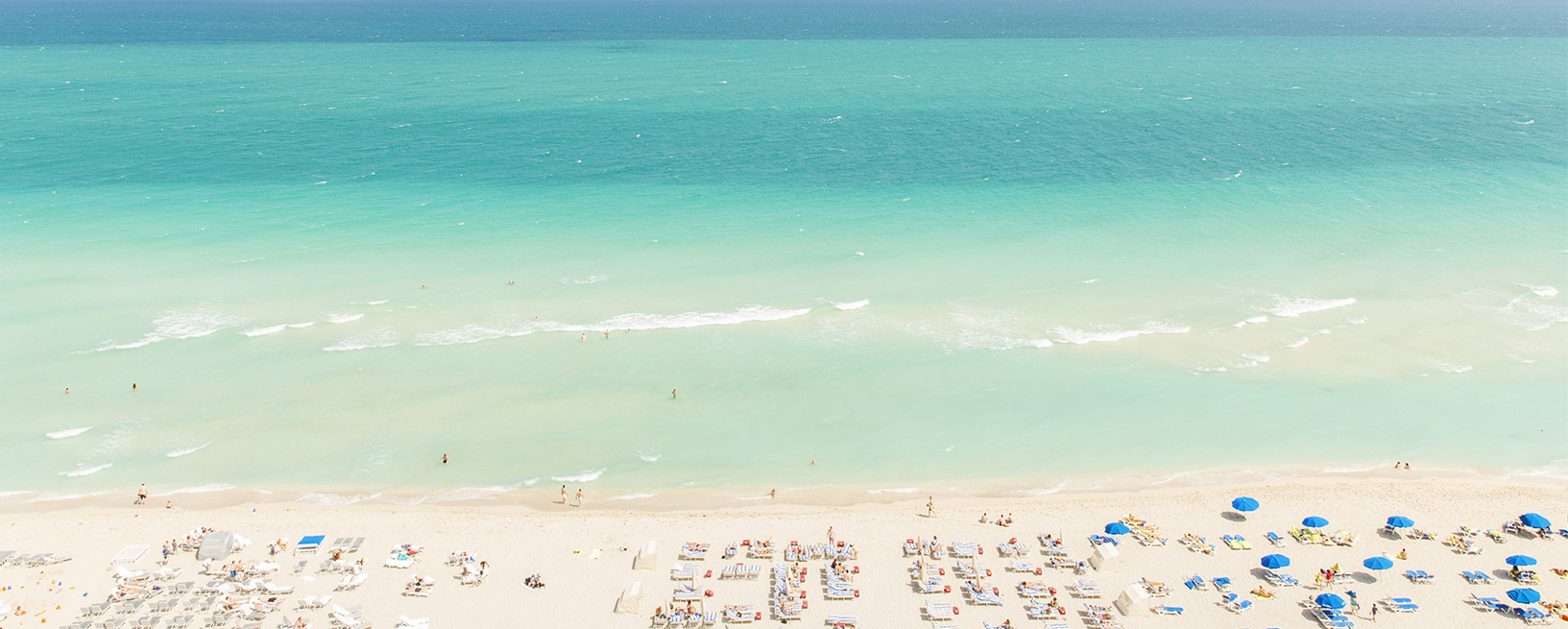 Stay: Alan Faena's colorful Mid-Beach hotel is full of personality, from the gold pillars in the lobby, to the tiger-printed chairs in the restaurants, to the over-the-top Damien Hirst woolly mammoth outside. And since the hotel is home to a picture-perfect pool, Los Fuegos (arguably the best restaurant in town—see below), a swanky bar, and a theater that's currently hosting an entertaining cabaret, you'd be forgiven for staying on-site the entire trip. Just down the street for a more understated vibe, there's Soho Beach House, where hotel guests gain access to everything from Cecconi's Miami outpost to a Cowshed spa. Since it's a Soho House, there's typically always something good going on.
Eat: Up in Bal Harbour, The Four Seasons just opened the first outpost of Le Sirenuse (yes, that Le Sirenuse) outside of Italy, and the results are stunning, both visually (dramatic palm fronds hanging over the tables, a generously sized patio overlooking the ocean) and menu-wise (fusilli puttanesca; battuto di scampi; lobster with caponata, mozzarella, and mint). That said, Los Fuegos by Chef's Table star Francis Mallman, could still be the city's hottest opening in years. For a more low-key dinner, head over to the Design District to Mandolin—great Mediterranean food in a pretty garden setting.
Drink/Dance: For cocktails after Le Sireneuse, walk to Le Zoo, a subtly mirrored and neon-inflected Bal Harbour spot from Steven Starr. Once back down in Mid-Beach, head straight for The Broken Shaker, the tiki-ish poolside bar tucked into a verdant patio behind the Roman-and-Williams-designed Freehand hostel. Keep the tiki theme going at the wonderfully kitschy Anderson, the bar inside the former Magnum Lounge, for rum drinks and snacks made by a who's who of Miami restaurant people (the ownership includes alums from Broken Shaker, Workshop, and Vagabond). If you want a flashy South Beach club, our pick would be Hyde Beach, Philippe Starck's poolside spectacle in the SLS, which features cocktails by José Andrés and Katsuya Uechi.
The Morning After: Miami's culinary renaissance has been accompanied by a (very welcome) group of health-centric openings in the past few years. Now three locations strong, Dirt has a simple but great breakfast menu, with smoothies and shots, plus a seriously good bacon-egg-and-cheese, and a small selection of craft beer for those who are really, ahem, struggling. At Lilikoi, which is primarily known for fresh salads and wraps, there's a full brunch menu with organic, locally sourced takes on every breakfast classic, including mimosas and their famous Sake Bloody Marys.

What to Wear in Miami
LOS ANGELES GIRL'S TRIP
The great thing about a night out in LA is that there are so many options that strike the difficult balance of being fun, dance-centric bars without verging into full-on clubs.

Stay: The Ace Hotel was a pioneer in turning around downtown LA, in large part because of its gorgeously restored theater, which always has an interesting show on, whether its a live feature with Ira Glass or the premiere of a new film. That, teamed with their rooftop bar (one of the city's finest) and signature downtown-cool interiors makes it a trusty standby. Rumor has it that the just-opened Jeremy Hotel on Sunset Boulevard is set to be re-branded into a 1 Hotel before long, but in the meantime, there's still a beautiful pool and some great views. An added bonus: it's within striking distance of the evergreen Chateau Marmont.
Eat: With a mix of up-and-coming and known chefs opening up spots in its sprawling warehouse-style spaces, downtown LA continues to be a hub for some of the most inventive food in the city. Situated behind The Broad contemporary art museum, Otium's box-like, wood, steel, and glass building can easily be mistaken for a large-scale art installation. Inside, the large, light-filled dining room and communal table area revolve around a sprawling open kitchen. Chef Timothy Hollingsworth, formerly of The French Laundry, developed a menu that's at times experimental but always approachable and delicious—artichoke and burrata, bacon tart, and falafel. Another good bet: Little Sister, near Pershing Square, which is a solid option for Southeast Asian.
Drink/Dance We recommend a visit to The Walker Inn in Koreatown's Hotel Normandie early in the night, as their hand-crafted cocktails are best sipped on a relatively clean palate (just remember to make a reservation). Another good first-cocktail destination, Perch is a favorite for unobstructed views of downtown, a solid mixed drink list, and live music almost every evening. When you're ready for dancing, hit up the subtly French Friend Bar in Silver Lake (the bartenders wear Breton stripes, because, obviously), which turns into a hipster dance party around 11 p.m.; or Break Room 86, the amazing '80s-themed speakeasy behind The Line hotel, where Calvin-Klein-clad burlesque dancers perform a routine to Michael Jackson on the bar every hour. While it does require a reservation in advance, we'd be remiss not to mention La Descarga, the Cuban speakeasy in Hollywood, which features a cigar lounge and incredible salsa music, played from the mezzanine.
The Morning After: For hangovers where you truly can't do anything for yourself, there's something wonderfully comforting about Tower Bar, not to mention their continental breakfast and perfect Bloody Marys. Meanwhile, the brunch menus at two of our favorite Italian restaurants in the city—Venice's Scopa and Fairfax's Jon & Vinny's—include morning-after miracles like breakfast pizza and challah french toast (at Scopa, you can order spaghetti and meatballs throughout the day).

What to Wear in Los Angeles
NEW YORK GIRL'S TRIP
New York certainly lives up to its reputation as the city that doesn't sleep, so it's easy to occupy yourself with buzzy downtown restaurants, blink-and-you-miss-it speakeasies, and of course, late-night diners on nearly every corner.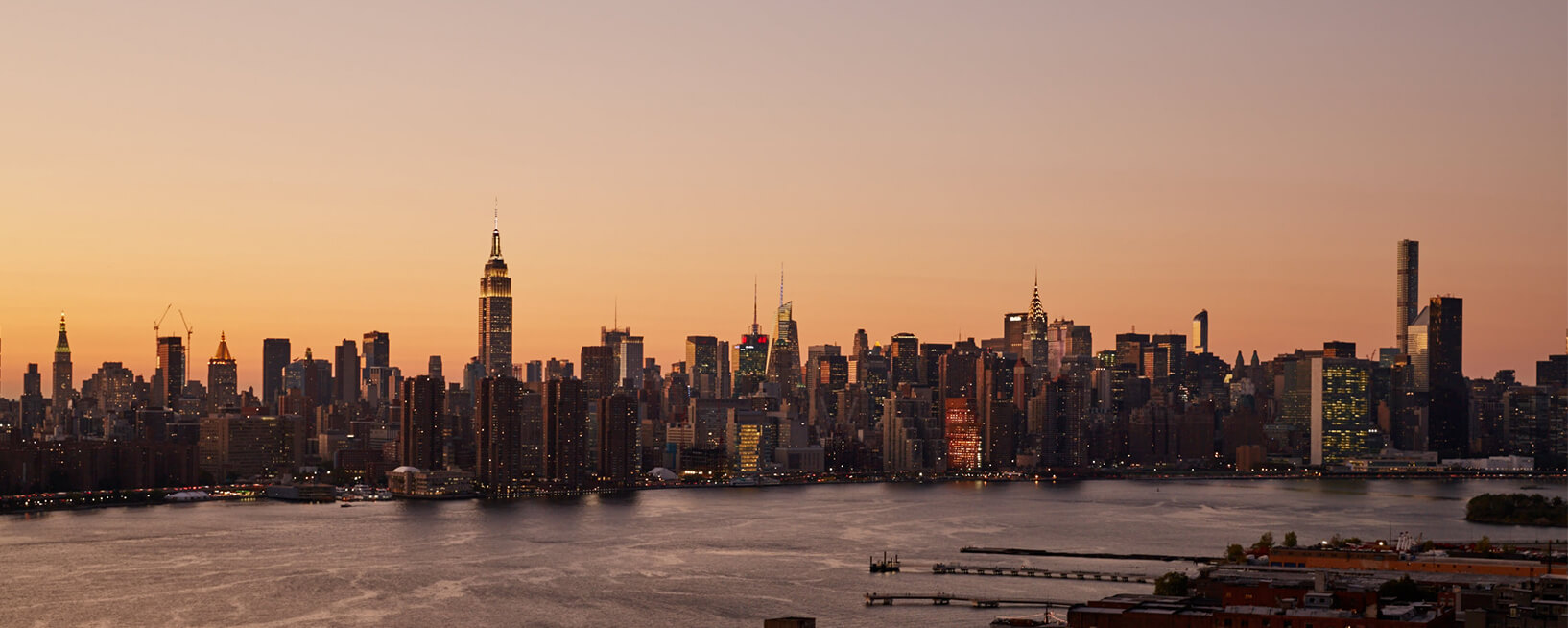 Stay: 1 Hotels' Brooklyn location is finally open for business, and with sweeping views of the Brooklyn Bridge and the Manhattan skyline, sleek Scandi-inspired interiors, plus a central location at the intersection of DUMBO and Brooklyn Heights, it has become a quick favorite. If you're looking to stay in Manhattan, the opening we're most excited about this season is Ian Schrager's Public Hotel on the Lower East Side, complete with a clubby bar on the rooftop and a greenery-filled Jean-Georges Vongerichten restaurant on the first floor.
Eat: Newly opened Korean barbecue joint Cote is an undeniably fun spot for a large reservation, with beautiful built-in grills that allow guests to cook the meat themselves. Further uptown, Mario Carbone and team's takeover of the Four Seasons space means that it continues to be one of the hardest tables to book in town. There are actually two separate restaurants—a high-end steakhouse, The Grill, and The Pool, a modern-feeling seafood spot. The space still has a beautiful old-school, night-out-in-NYC vibe (including all of the notable historical details, which are landmarked by the city). And in addition to Carbone's ambitious take on seafood–i.e. Dungeness crab rice, charred octopus with onion blossoms, and Block Island monkfish with an "ocean emulsion"–there's a deep focus on cocktails, incorporating flavors from whole fruits like bananas, strawberries, and oranges. Just stepping through the door is a very good reason to get dressed up.
Drink/Dance: Air's Champagne Parlor, in all its pink-tufted, bubbling glory, was practically made for a girls' weekend. Afterwards, head to the East Village for rum punches at the unapologetically lively Mother of Pearl tiki bar, or for hot dogs and expertly executed classic cocktails at PDT (Please Don't Tell), Jim Meehan's speakeasy on St. Mark's Place. In Brooklyn, try Westlight, the rooftop bar at The William Vale, which has jaw-dropping views of the city, plus food and beverages by Andrew Carmellini. And if you're having the kind of night that takes advantage of New York's 4 a.m. last call, head to The Blond, Aby Rosen's chic new nightclub in the 11 Howard hotel.
The Morning After: Bagels are it. We can never decide between Black Seed in Nolita, which is known for their slightly smaller (and easier to eat) hand-rolled bagels, and Russ & Daughter's Café, the wonderfully turned-out, old-world restaurant down the street from the original 1914 takeout spot. Waits are long, but totally worth it for the classic open-face sandwich, the Super Heebster combo with wasabi roe, and matzo ball soup. We've heard only good things about the Chocolate babka french toast, along with their potato pancakes, which are topped with Gaspe Nova smoked salmon and a sunny side up egg.

What to Wear in NYC
PROTAGONIST
Asymmetrical Skirt Coming soon to goop, $525