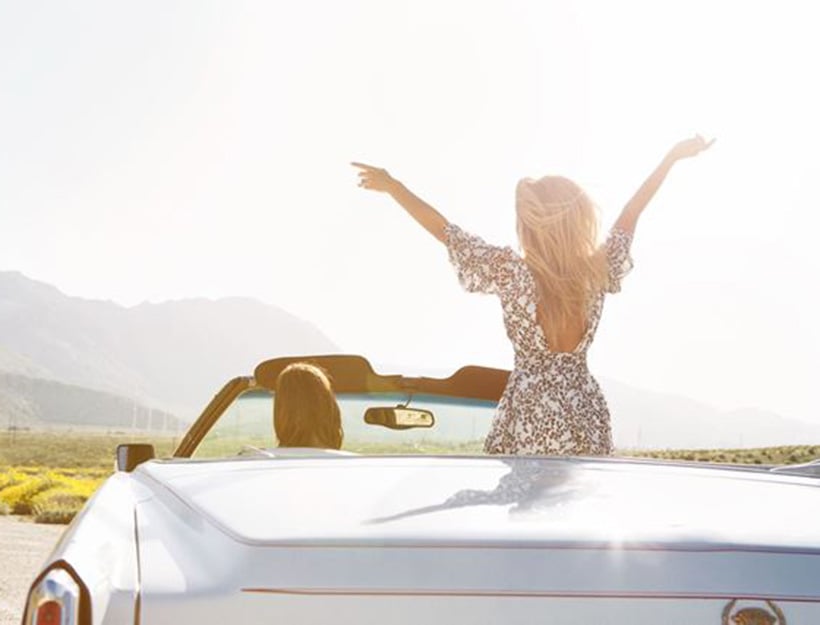 Three Great Girls Trips
Whether an annual tradition or a once-in-a-lifetime reunion with your college ride-or-dies, a well-planned getaway with your besties can serve as the emotional, spiritual, or simply fun recharge you've been craving—depending on the destination. The three options below—a posh city escape, an adventure seeker's paradise, and a don't-take-your-robe-off-all-week wellness retreat—have a little something for every girl gang.
London, England
London has something for everyone, which is what makes it just right for a little-bit-of-everything girls-only weekend: Explore its iconic shops, wander its pretty parks (from Regent's to Kensington Gardens, Hyde, and St. James), go to fancy afternoon tea, and later, post up at a trendy bar. But most of all, it's nice to wander and admire the city in good company. Paring down our favorite London spots was a tall order, but we eventually settled on the essentials that are particularly well-suited for a girls getaway, beginning with hotel options in the heart of everything. (If you're staying in the city for a longer stretch of time, see our London guides for more.)
Stay
Brunch & Tea
Shop
Dinner and Drinks
Culture
Packing List
Nicaragua's Emerald Coast
For the last ten or so years, Tulum and Costa Rica have been go-tos for quick and easy beach getaways down South. More recently, Nicaragua, which has long since shaken its not-so-great reputation for safety, has been put on the map thanks to a few smart expat entrepreneurs and savvy locals with the openings of new hotels and restaurants in both Grenada and further south in the surf town of Tola-Las Salinas. Here are two of our favorite getaways—both remote enough to unplug, practice yoga, and even carve out some blissed-out hammam time.
Stay
On the Shore
Adventure-Seeking
Spa & Wellness
Detour: Granada
Packing List
Set in Sedona's Boynton Canyon on what many consider to be sacred energy vortexes (everything here is executed with deep reverence and respect for the Native American cultures that first called it home), Mii Amo was built for physical and emotional healing—in fact, it's where GP goes for her annual girls getaway. The spa's nineteen rooms are situated around a heated outdoor pool with stunning views of the canyon's red rocks in every direction. Walk inside, and you'll be greeted by an indoor pool and cozy fireplace for reading, and the spa's Crystal Grotto, a circular space around a quartz/petrified wood centerpiece where healers perform a morning ritual to begin each day. Mii Amo sits on the same property as the larger Enchantment resort, which means you have all the private intimacy of a small spa with the resources of a larger complex, like guides for exploring the canyon itself. Management encourages guests to go everywhere, including the fresh juice bar and health-minded restaurant, in their robes (part of what makes this the ultimate girls trip), so all you'll need to pack are hiking boots, lounge pants, and an outfit for the plane.
Treatments
The Great Outdoors
Emotional Health
Off-Property
Packing List