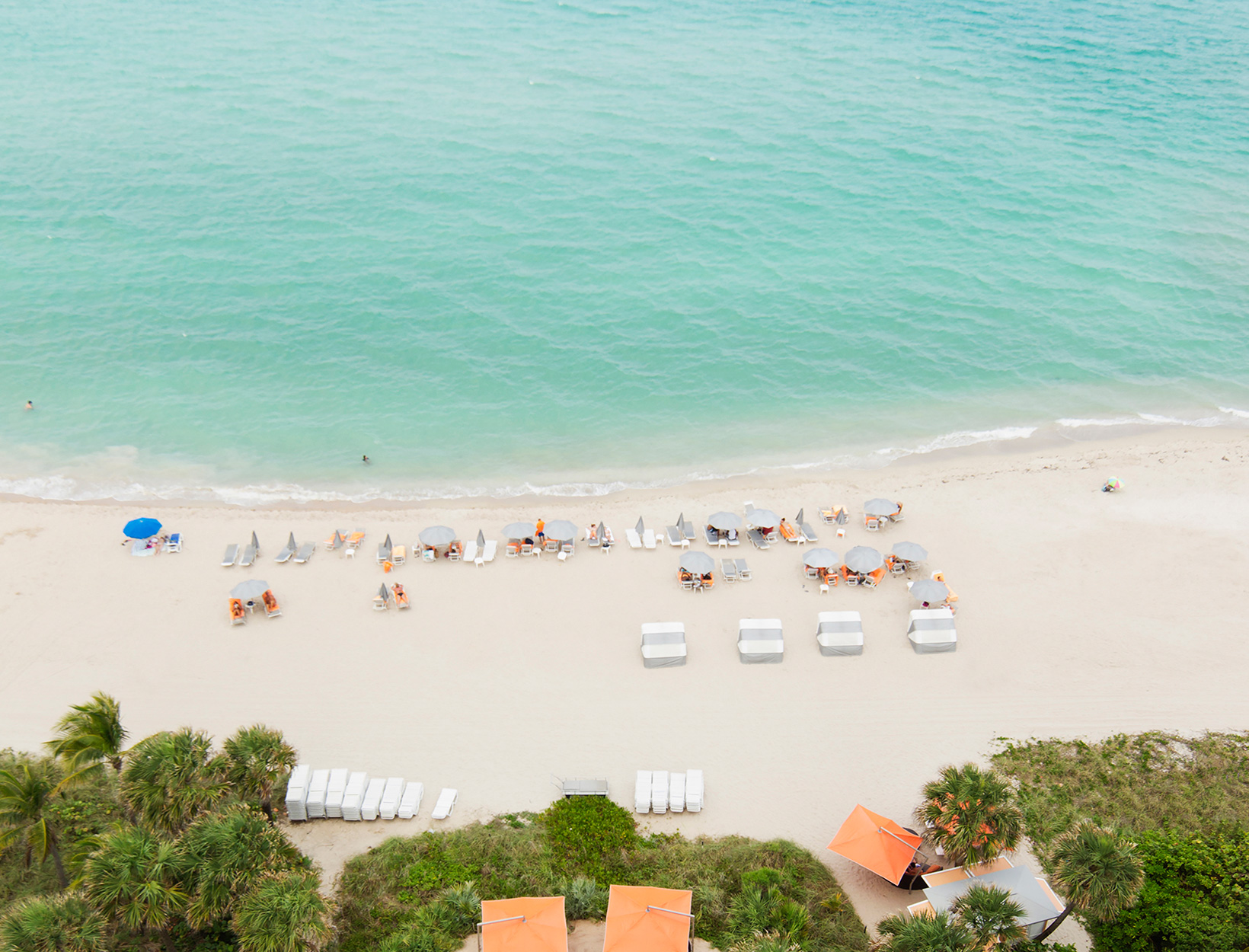 Three Escapes to Tide You
Over Until Summer Vacation
Midway between spring break and long August holidays, this is the time of year we get a travel itch that's logistically difficult to scratch. Enter three weekend getaways that tick all the boxes: great weather, easy beach access, and plenty of new restaurants to explore (check, check, and check). When it comes to packing, rely on summery, warm-weather pieces that do double duty: ruffled tops that pair just as well with cutoffs or heels, a polished cross-body bag that works into the evening, and key travel accessories like noise-cancelling headphones and a carry-on with all the appropriate bells and whistles.
BARCELONA
Barcelona's never exactly sleepy, but the town truly comes alive in the summer, when the beach scene is in full swing. A strapless swimsuit works on the beach during the day and doubles as a bodysuit for a night out.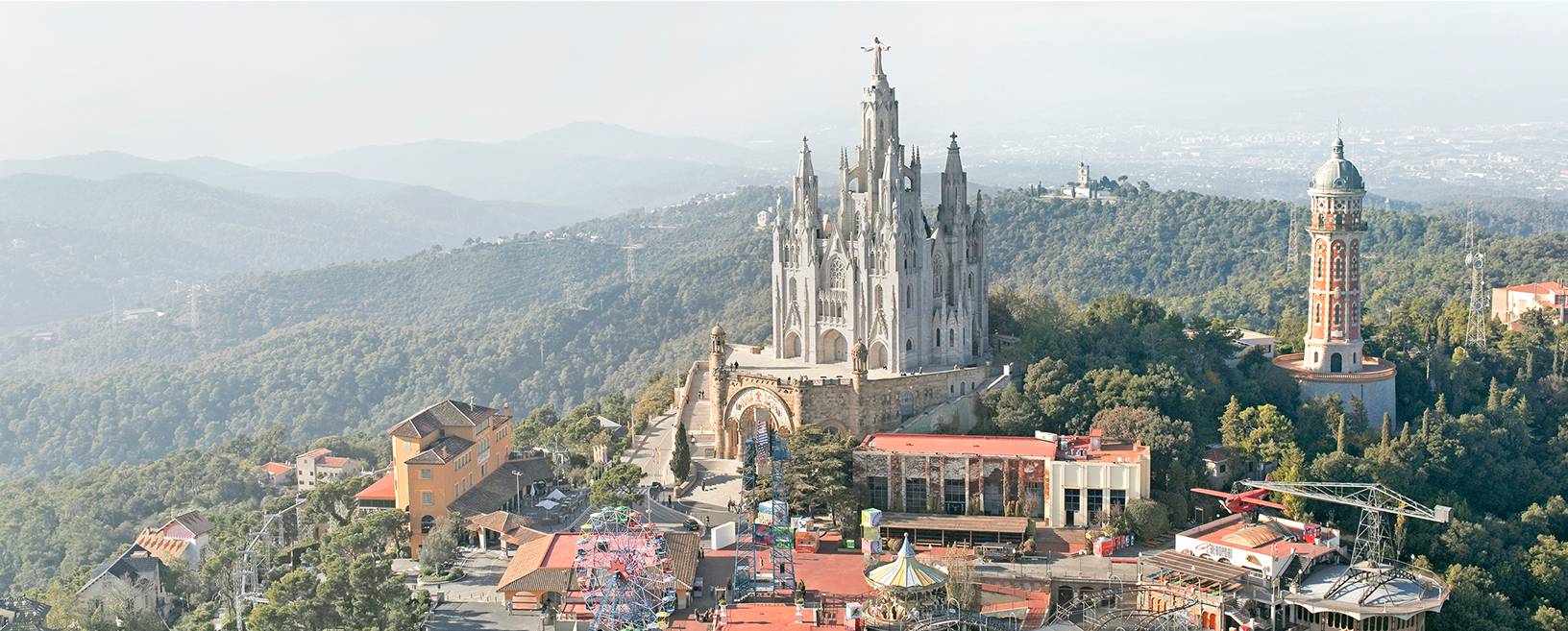 Stay: Casa Bonay is tricked out with so many restaurants, bars, and shops that you truly don't need to leave the premises (we've also been eyeing the design situation at Midtown Apartments, which come with access to a rooftop pool, for longer stays).
Do: Try to drag yourself away from the beach to see a little Gaudí—and while you're out and about, make time for some shopping (La Variété, Med Winds, and La Comercial are some of our favorites).
Eat: For dinner, relative newcomer Celerí is a dressed-up spot right next to an incredible market, and Bar Cañete has an old-school vibe with food and tapas to match. Bookmark Cal Pep and La Xampanyeria for authentic Catalan experiences.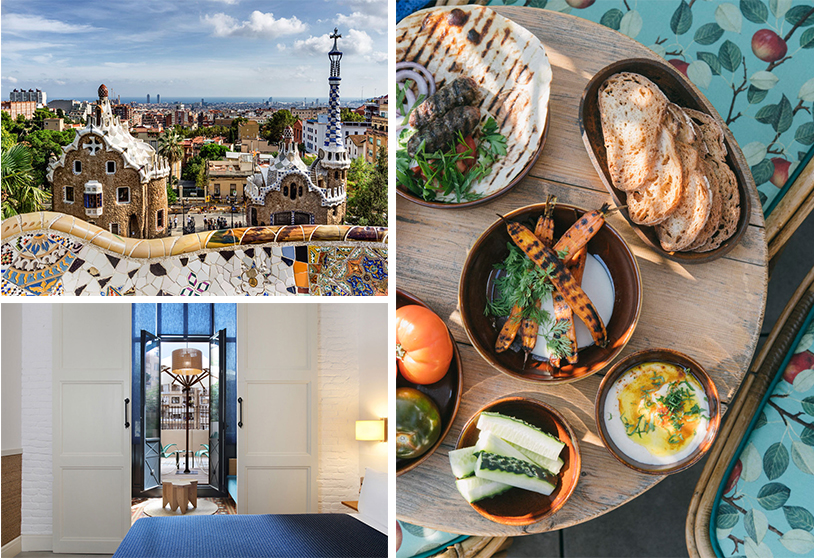 What to Wear
FRAME
Le Overall Mix Coming soon to goop.
EXPLORE OUR BARCELONA GUIDE >>
LOS ANGELES
If you're coming into town for the In goop Health summit, fill out the rest of your weekend with wellness-focused extracurriculars. Our goop Label jumpsuit is wardrobe one-and-done, but it also transitions seamlessly from daytime events to evening cocktails (see some of our favorite Venice-focused spots below—we're on a Westside kick lately).

Stay: Rose Avenue keeps getting better and better (looking at you, Jeni's ice creams); Parachute Hotel is situated right above the brand's home linens boutique here, which is chock-full of design inspiration.
Do: The Baldwin stairs have insane views of LA, and/or do an early-morning session at Love Yoga (Kyle is our favorite teacher).
Eat: Evan Funke (of the extremely beloved Bucato, RIP) is back at it, so while it's tough to get a reservation at his new place, Felix, the effort is more than worth it. For nearby cocktails, goop staffers recommend Charcoal (which also has incredible steaks), and Old Lightning—a speakeasy in the back of Scopa where phones are checked at the door.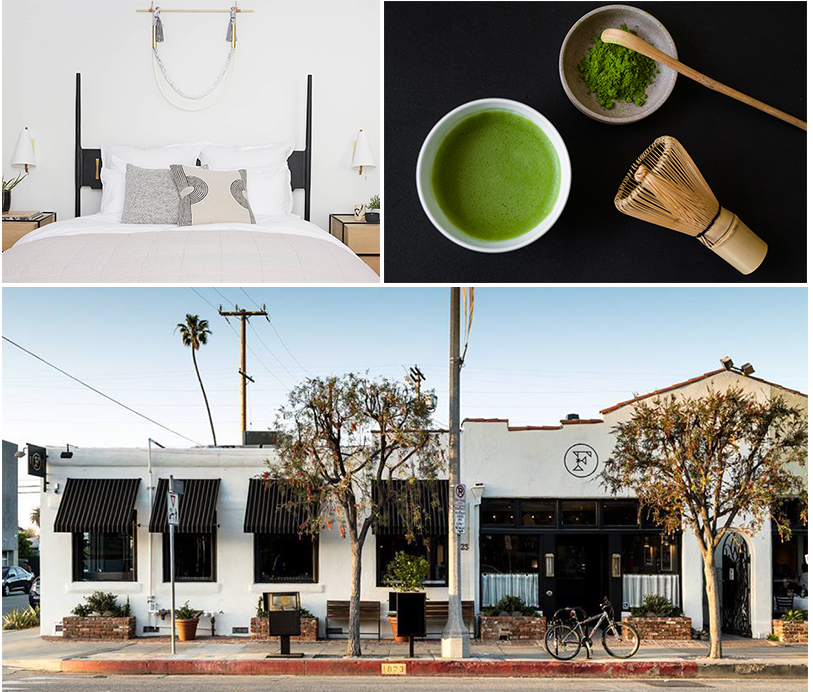 What to Wear
FRAME Le High
Straight Jeans Coming soon to goop.
EXPLORE OUR LOS ANGELES GUIDES >>
MIAMI
Late spring is a sweet spot in Miami, as long days mean you can make the most of pool time and outdoor patios, but the heat hasn't become unbearable quite yet. What to pack: a bikini, easy separates for roaming around Wynwood, and portable speakers for the beach.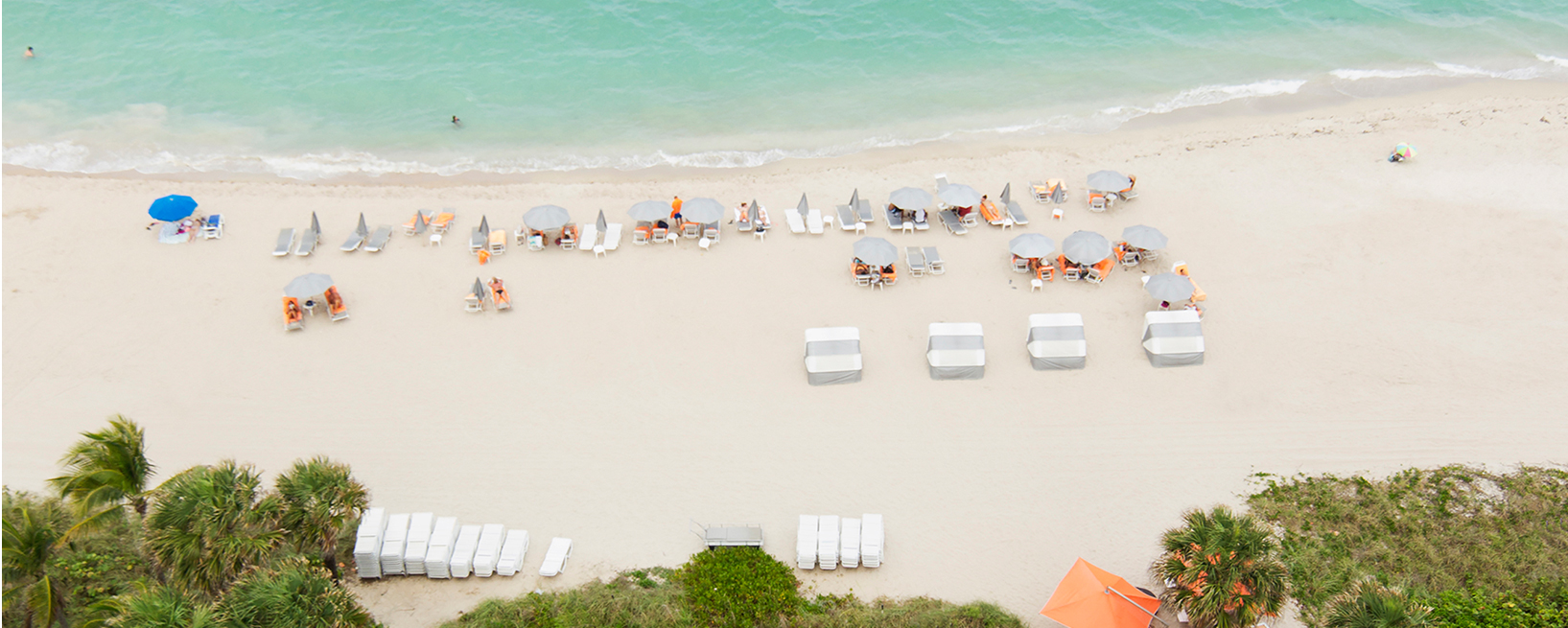 Stay: The Latin-inflected Soho Beach House, where meals can be had in the courtyard at Cecconi's downstairs and they've got their own stretch of private beach.
Do: If you didn't catch Toba Khedoori's survey at LACMA, you can check out the exhibition at the Pérez Art Museum until September. In Miami, it's always good to balance indulgent evenings with restorative daytime activities, like treatments at Faena's incredible spa, or a quick morning flow at Ahana Yoga.
Eat: Francis Mallman's stateside restaurant Los Fuegos is still the hottest reservation in town (and for very good reason)—but we've also had our eye on Le Sirenuse's gorgeous, just-opened restaurant in the Four Seasons at the Surf Club. (It's Antonio Sersale's first restaurant outside of Italy.) For daytime, hit up Panther Coffee and The Smile's Miami outpost, OTL.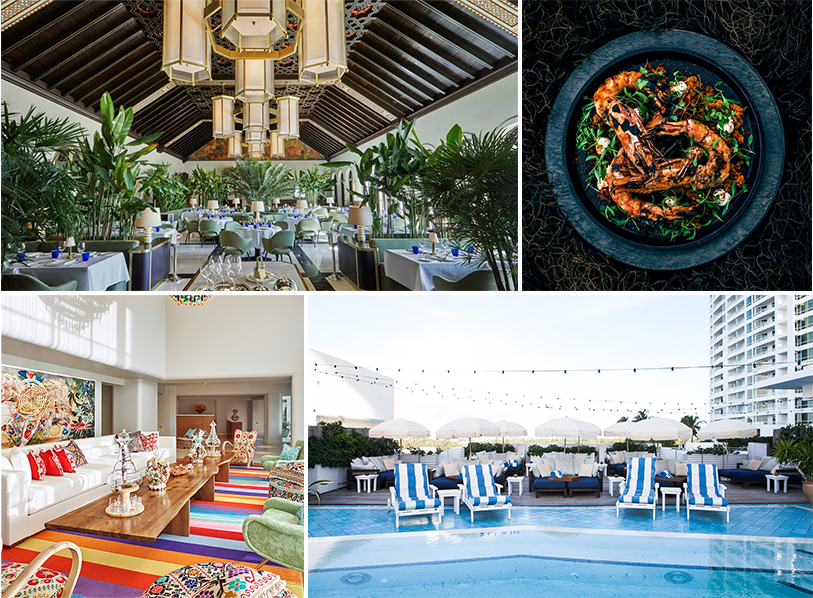 What to Wear
SOLID & STRIPED
The Alice Petal Rib Bikini Top Coming soon to goop.
SOLID & STRIPED
The Alice Petal Rib Bikini Bottom Coming soon to goop.
RE/DONE
High Waisted Mini Skirt Coming soon to goop.
EXPLORE OUR MIAMI GUIDE >>