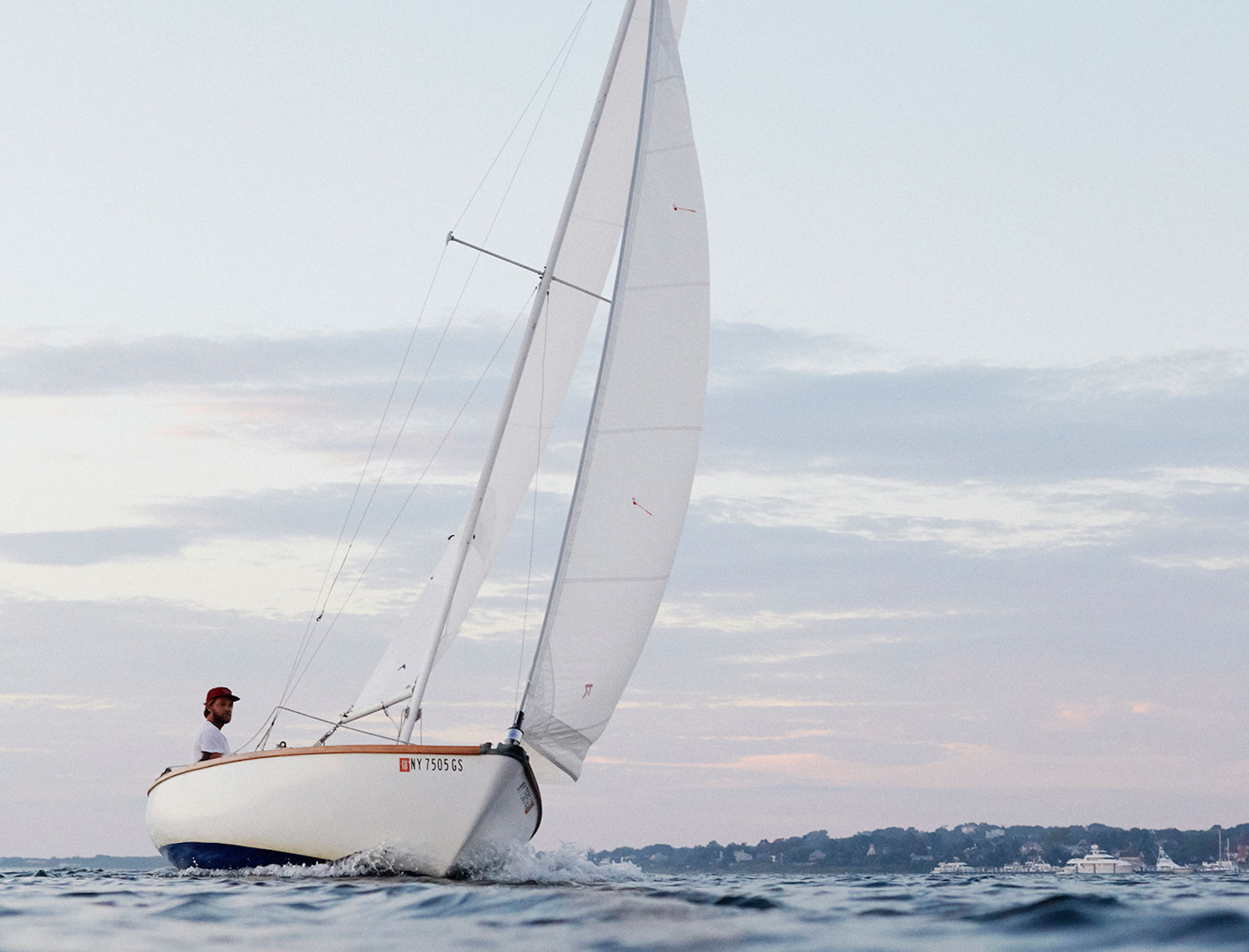 Photo Courtesy of Julien Roubinet/Massif
Three Easy Train Trips from New York
The key to loving New York City is to leave it once in a while—even if only for a weekend. Luckily, that's an easy thing to do since so many great places are just a few hours' drive away. Better idea: Ditch the rental car and hop on a train. We love getting lost in a novel or listening to our newest playlists as the city's concrete gives way to trees, rolling hills, and ocean views. Before we know it, we've arrived in another world. Three of our favorite escape plans are mapped out here, each within three hours of NYC.
EAST Hampton, New York
Distance from NYC by train: 2 hours and 45 minutes on the Long Island Rail Road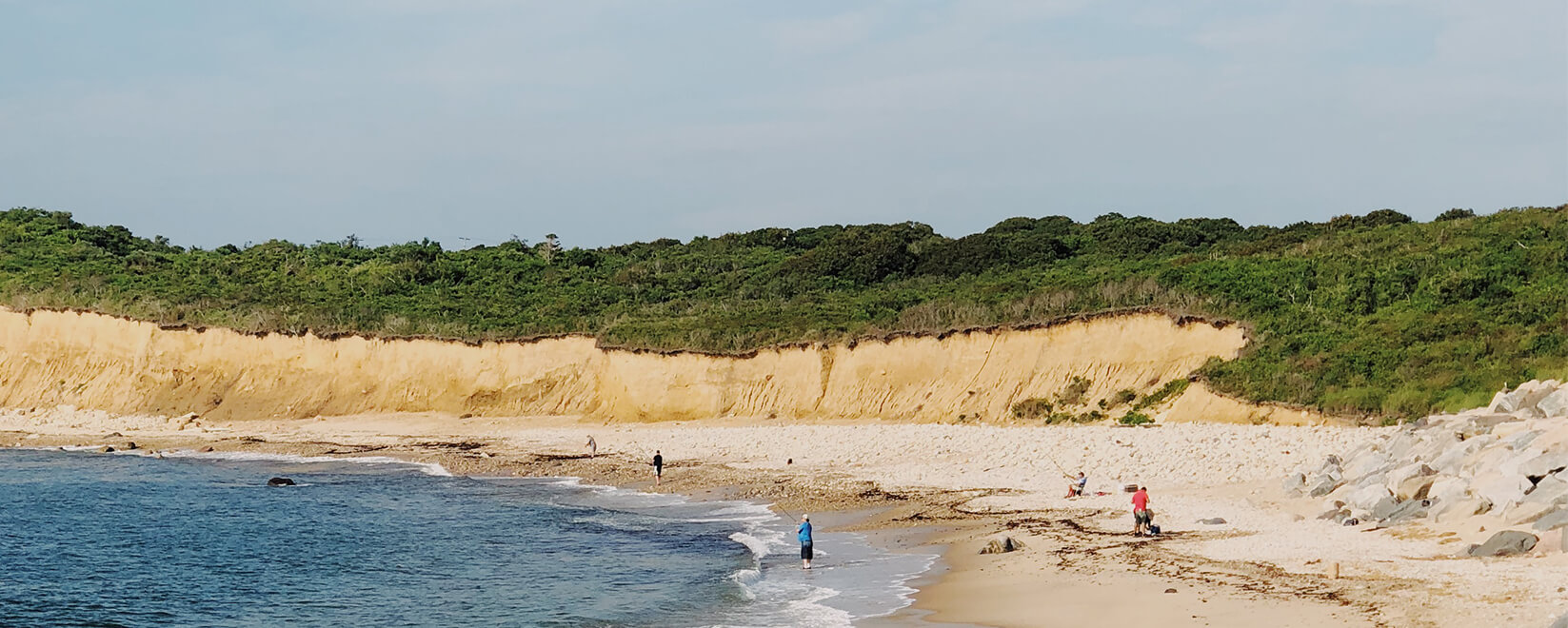 Photo Courtesy of Alice Gao
Stay: While most hotels in the Hamptons are known for party scenes that often make Montauk feel more like Miami, Journey East Hampton is an antidote to the social frenzy. A series of unassuming shingled buildings framed by hydrangeas, greenery, and pots of flowers, its twenty-two rooms have an elevated beachy feel (shiplap walls, bleached hardwood floors) in clean tones of white and grey. There's a long saltwater swimming pool out back and fire pits on grassy lawns for sunset cocktails. If you feel like heading into town for dinner (there's no on-site restaurant or bar), bikes are available for guests to use, and the commercial part of East Hampton's Main Street is about an eight-minute ride away.
Eat: Down the road from Journey (it's a less-than-ten-minute walk), EMP Summer House is chef Daniel Humm's laid-back pop-up. Expect fresh, local American fare that speaks to the season, including a traditional lobster boil, a fried chicken feast, and à la carte options. Housed in a massive farmhouse, the space has a large indoor dining room, along with a tented area, picnic tables, and games across the backyard. In East Hampton Point, a harborside resort compound right on the water, Moby's is an ideal place for a cocktail before grabbing a table on the expansive outdoor deck or in the large dining room (an almost-life-size replica of a sailboat sets the nautical mood). The food is typical of what you'll find at many high-end restaurants on the East End—which is to say, coastal Italian—but it's executed almost flawlessly, especially the wood-fired, Neapolitan-style pizzas and Montauk swordfish with Cerignola olives, tomatoes, and capers. For something more family-friendly and casual, Sam's is an old-school pizzeria in the best way, with a pine-paneled dining room and vinyl-covered booths where families cozy up to share classic thin-crust pies. We love the Sam's Special (sausage, onions, garlic, peppers, and mushrooms), though the pastas are worth a look, too, especially the rigatoni with broccoli rabe in garlic and olive oil and the linguini with fresh, local clams. It's right in the center of East Hampton, which means you are well positioned to walk across the street to Scoop du Jour for ice cream afterward.
See/Do: Once shared by artists Jackson Pollock and Lee Krasner, the Pollock Krasner House and Study Center is a small homestead built in 1879, now a National Historic Landmark. You'll see many artifacts from their life here, including everything that was still in the house as Krasner left it, as well as a studio where you can view Pollock's process documented across the paint-splattered floor. Open Thursday through Saturday for one-hour guided tours by reservation only.
Providence, Rhode Island
Distance from NYC by train: 3 hours on the Amtrak Acela Express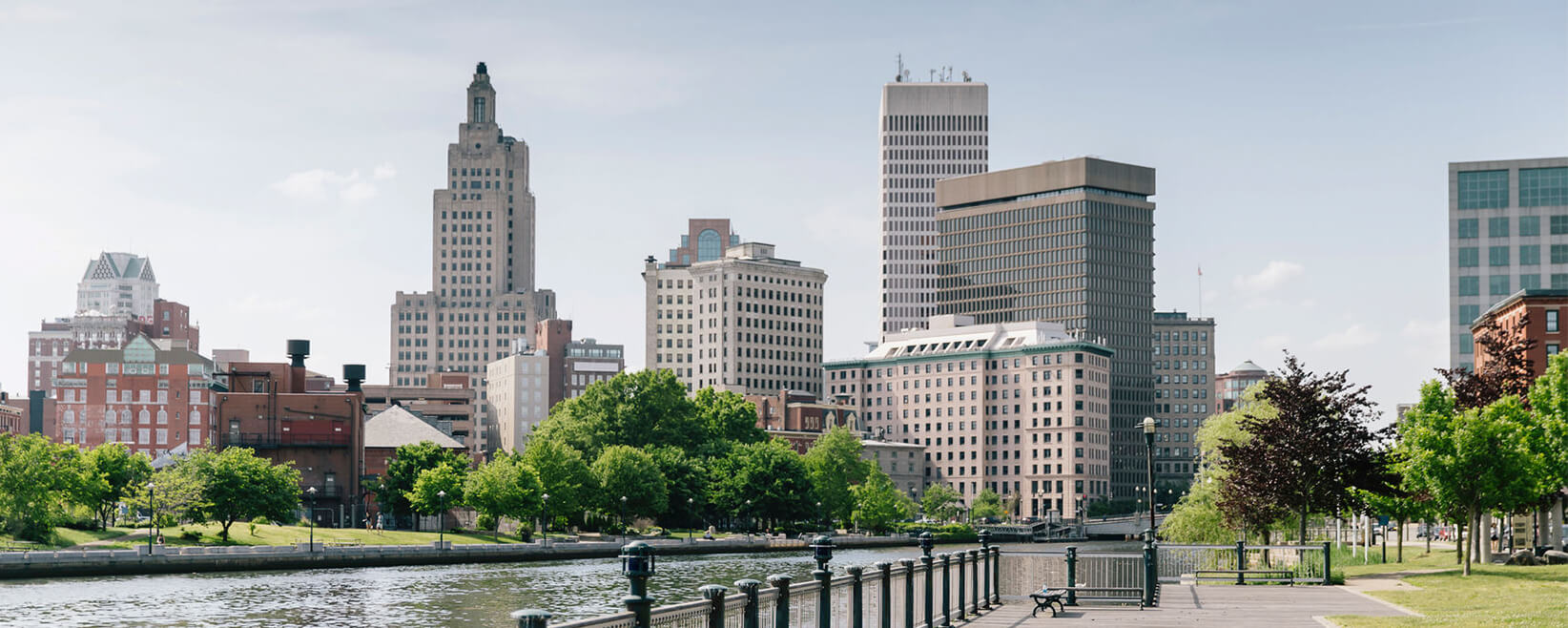 Stay: Once an actual brothel, this four-story brick building built in 1911 in Providence's Downcity Arts Historic District is now the Dean Hotel. This is where design-savvy Bostonians and New Yorkers stay when they're in town for the weekend; the interiors were conceived by hip architecture and design firm ASH NYC. Though its fifty-two rooms are minimally decorated, touches like cashmere throws from the Elder Statesman, vintage-style Oriental rugs, and original artwork from graduates of the nearby Rhode Island School of Design add to the luxe factor. And you won't have to travel far for a morning espresso when you're here—the hotel's café serves Bolt, which locals consider their finest artisanal coffee company.
Eat: Across the Providence River from the Dean, the waterside Al Forno is easily the best Italian restaurant in town. Grilled margherita and pepperoni pizzas and seafood entrées (scallops with roasted asparagus pesto, spicy clams with sausage, tomatoes and endive) are standouts. For elevated New American cuisine in a sleek, modern setting, Birch is the place to be. Diners sit at a long rectangular bar (it occupies the entire room) for plates of locally caught squid with field peas, summer squash and kombu, and roasted Rhode Island duck with herbs and greens sourced from the restaurant's own garden. And even if you aren't staying at the Dean Hotel, you should still go for its restaurant, North, whose chef, James Mark, consistently dreams up innovative Asian-inspired dishes, like sesame noodles with pickled kale, garlic, and chilis and charred bok choy with wakame, coconut yogurt sauce, and basil.
See/Do: With a collection hovering around 100,000 works of art from around the world (including pieces from Andy Warhol, Kara Walker, and Picasso), the Rhode Island School of Design Museum is rightly the pride of Providence. Fittingly, there's a special focus on the state's most prominent artists, like the nineteenth-century painters John Noble Barlow and Gilbert Stuart. Directly across the street, the Providence Athenaeum is a stately Greek Revival building and one of the oldest libraries in the country, founded in 1836. It's worth a visit for the time-travel aspect of it all, an ideal place to take a breather from modern digital life by finding a cozy corner and reading the afternoon away. There's also a full schedule of lectures and readings from prominent writers and scholars, listed online.

Hudson, New York
Distance from NYC by train: 2 hours on the Metro-North

Stay: A former 1920s movie theater, Rivertown Lodge is one of the oldest new spots in town, catering to the rush of creative types escaping to the Hudson Valley on weekends. A welcoming library is stocked with old books (best enjoyed by the open, wood-burning stoves or on the screened porch). Much of the design is slick Scandinavian with a minimalist bent, plus furnishings by Brooklyn-based Workstead, upholstery prints by Zak + Fox, and bath products by local perfumer 2Note. Outside, Papillionaire bikes are lined up for a cruise around town.
Eat: Still one of the hottest tickets in town (more than five years after opening), Fish & Game is a reservation worth nabbing. The cozy, tavern-like vibe (it was a nineteenth-century blacksmith's shop) is punctuated with mounted taxidermy, ornate velvet wallpaper, and a hearth. The menu draws from the surrounding valley's freshest produce, fish, and livestock and changes daily. Look for dishes like sugar snap peas tossed with young garlic and herbs, grilled soft-shell crab, and smoked eggplant, as well as a whole roast chicken, which is cooked to perfection. Afterward, grab a drink at BackBar. Opened by the Fish & Game guys, it's an open-air cocktail spot complete with picnic tables right on Hudson's main drag. For something more casual, there's Grazin', down the street from the Rivertown Lodge. Opened by local farmer Dan Gibson of Angus Acres, it's an organic burger joint in a throwback-y diner setting. The most popular burger is the Uncle Dude, topped with house-made chipotle mayo, jalapeño relish, Hudson Valley Cheddar, bacon from the farm, garden greens, and tomatoes (when they're in season).
See/Do: Cruising the entire stretch of Warren Street is well worth it—and will easily occupy much of an afternoon. The main drag is packed with quirky, thoughtfully curated vintage shops and home-design stores. Among our favorites: Flowerkraut, a flower shop that stocks botanical cards and—you guessed it—sauerkraut; Hawkins New York, a hybrid of Scandinavian and Japanese design that carries everything from industrial lighting and handcrafted furniture to recycled glassware and linen throw pillows; and 2Note, a local apothecary that will help you create your own custom scent. On your way out of town, swing by Olde Hudson, a much-loved local grocer known for its selection of vegetables from surrounding farms, plus specialty condiments, pastas, and sauces for the pantry.