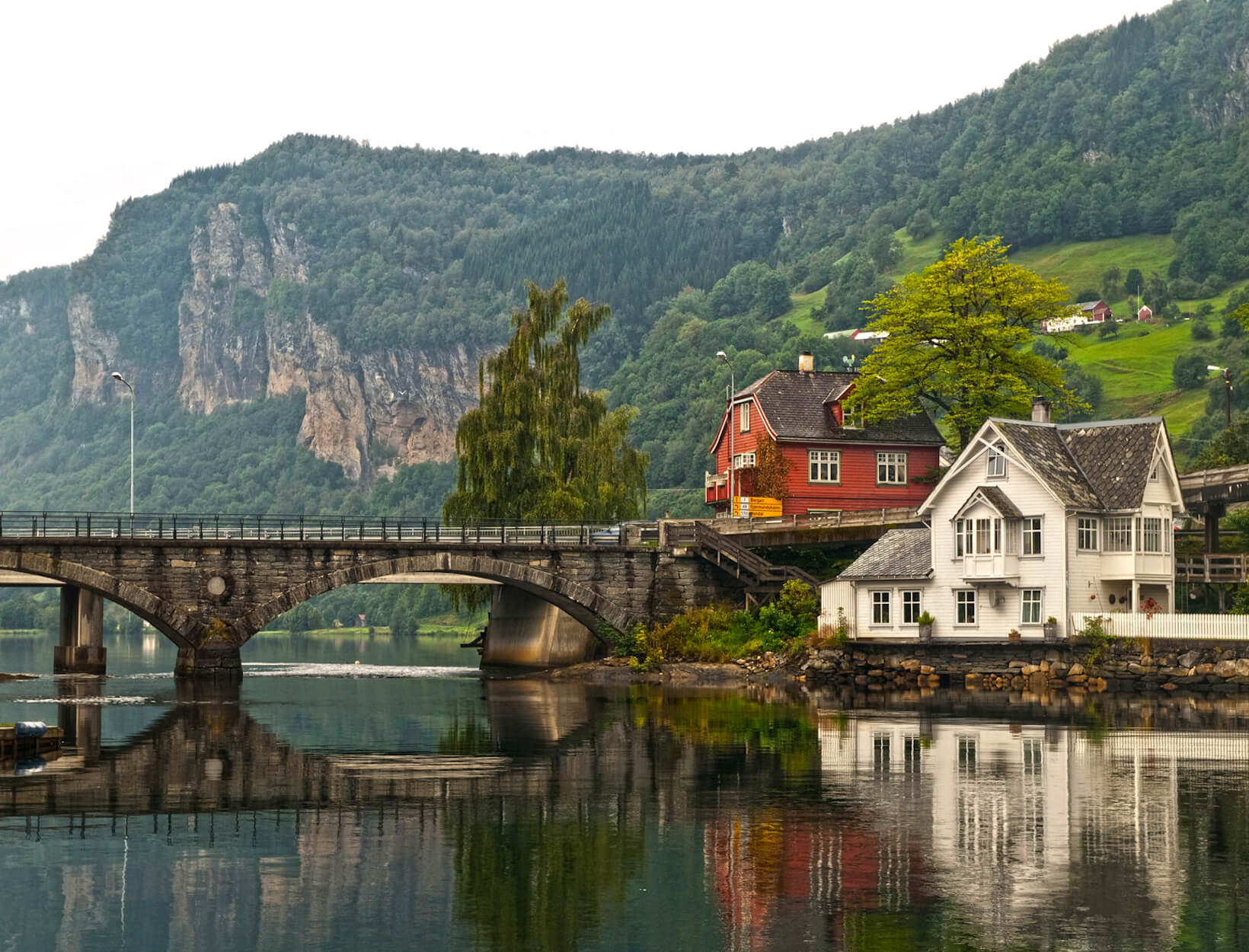 3 Takes on a Perfect Scandinavia Itinerary
This part of the world fully exemplifies the quintessentially Nordic attitudes of less truly is more, and bigger is not necessarily better. Whether you're interested in getting up close and personal with the signature hygge of the Danes or the take-a-moment-and-breathe afternoon fika tradition of the Swedes, we compiled the best of both Stockholm and Copenhagen into not-too-strenuous three-day itineraries, then broke them up by interest (eating, design-hunting, shopping).
P.S. Traditional goop city guides for Stockholm and Copenhagen are at your service.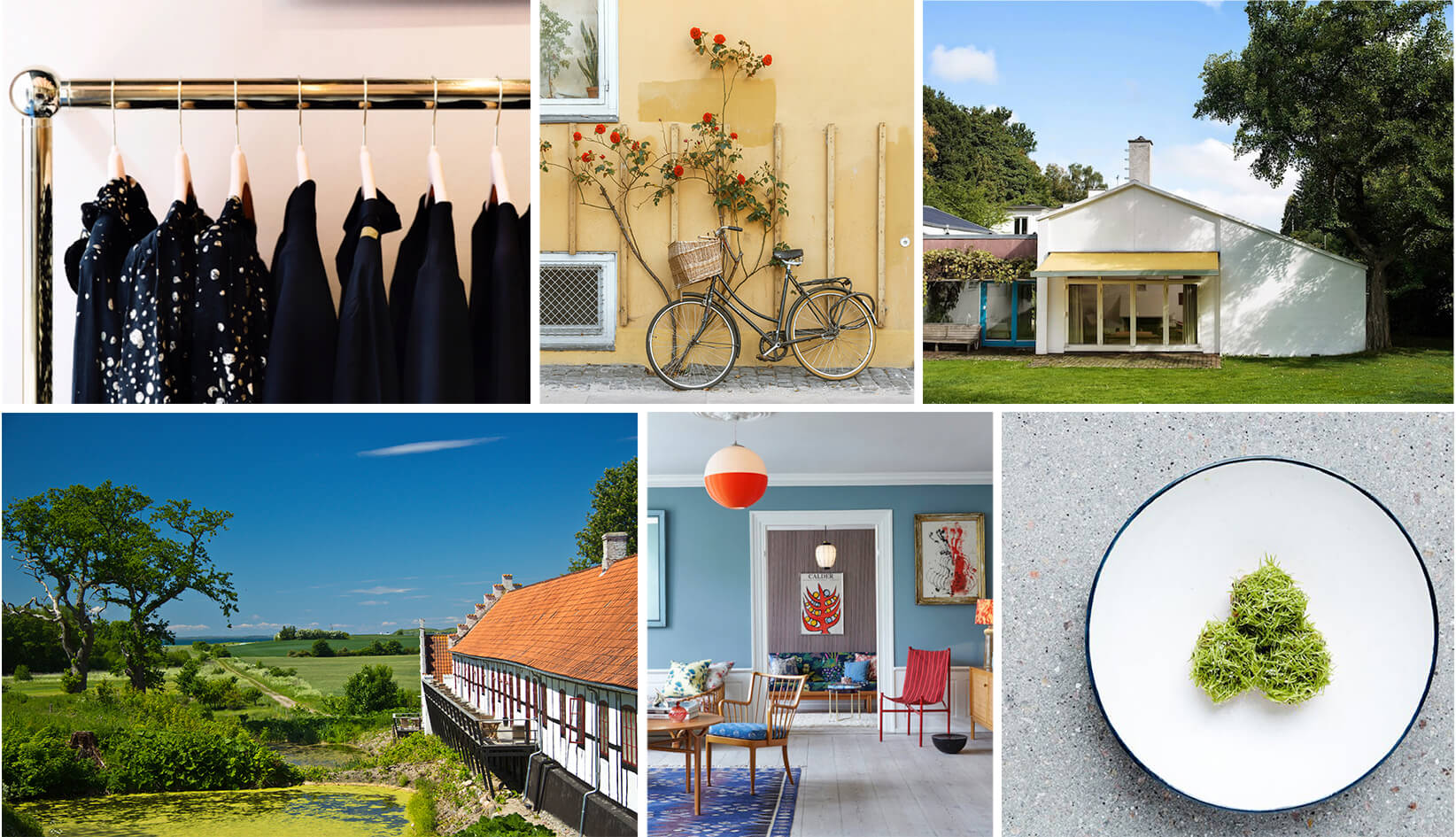 COPENHAGEN
Day 1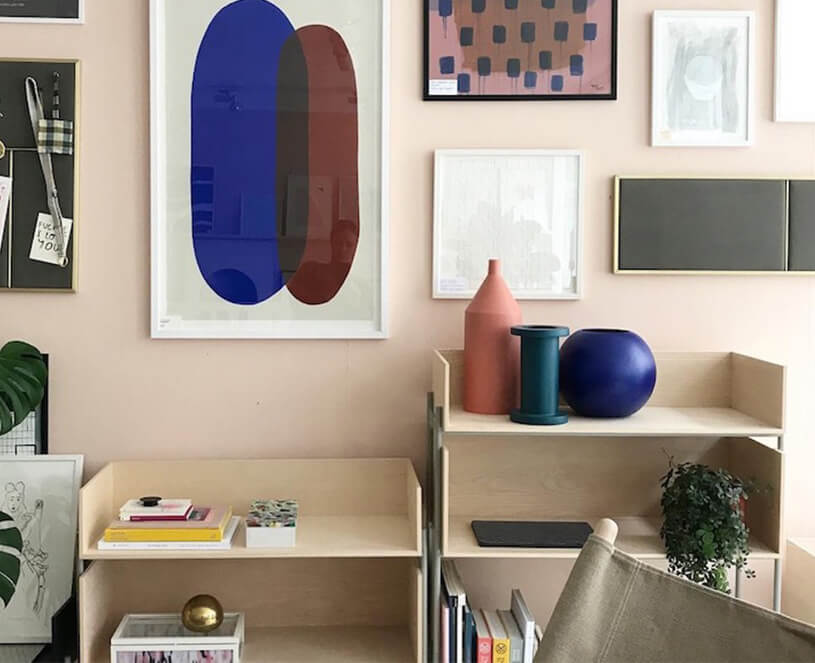 The Shopper
Shopping in Copenhagen rarely happens at a department store, the Danes prefer a more intimate, contextual experience—i.e. small, curated boutiques and shoppable gallery spaces. Tina Seifenfaden Busck had a decade at Sotheby's under her belt before purchasing the Georgian apartment below her own home, and restoring it, right down to the 1780's floorboards, into its current incarnation. The Apartment, as it is aptly called, is merchandised to resemble the private home of a design-savvy local rather than a shop. The typically mid-century furniture, fixtures, and décor elements change constantly and everything is available for purchase. Stilleben (a nod to the German art genre that describes the depiction of inanimate objects) is the brainchild of Ditte Reckweg and Jelena Schou Nordentoft, who met at Art School before opening their appropriately named store. The aforementioned inanimate objects filling this minimalist space could be anything from Japanese teapots and Tuscan crockery to Danish textiles. The founders regularly travel the globe on sourcing trips as well as stocking their own branded prints, ceramics, and tableware.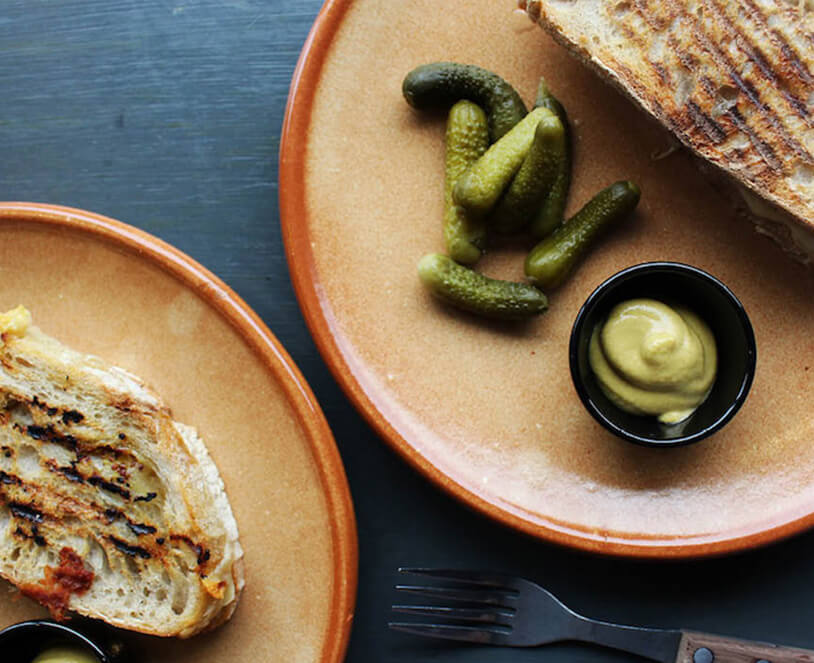 The Foodie
The New Nordic cuisine, characterized by pickling, smoking, and a commitment to seasonality and sustainability, has cemented Copenhagen's status as Europe's gastronomic capital. Starting at Restaurant 108, founded by a Noma alumnus (Noma itself is re-opening in January, so plan accordingly) and run by chef Kristian Baumann, you'll get familiar with the preserving techniques that give Danish food that distinct, impossible-to-describe bitter flavor. Torvehallerne Market—encased in glass like a fancy greenhouse—is packed to the rafters with over sixty individual stalls selling local produce and delicacies—plus, mini outposts of many of the city's best restaurants (including favorite breakfast spots Grød and Coffee Collective). Save room for lunch at Palaegade, a classic spot to fill up on traditional smørrebrød (open-faced rye-bread sandwiches). Though there are a head-spinning, forty-plus topping options to work your way through, we suggest going traditional with the pickled herring.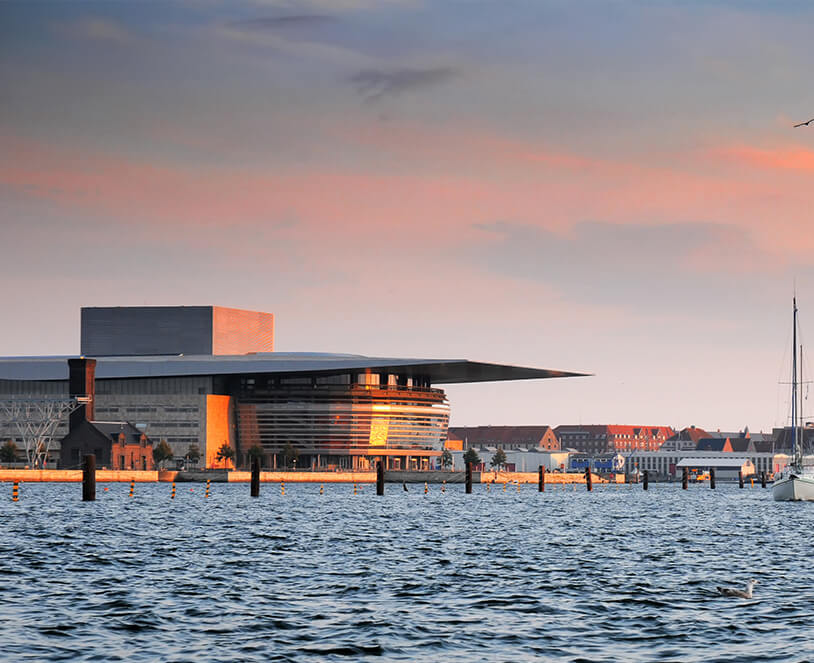 The Design Lover
Most of Copenhagen's can't-leave-without-seeing landmarks are situated waterside on postcard-perfect Øresund Sound. This means that a boat tour is really the most efficient way to appreciate the structures—many of them relatively new—defining the city's landscape. Bundle up and take in the Opera House, the Royal Library, Royal Playhouse, and the stunning new Concert Hall as you make your way through the Harbor. The Concert Hall is among the most breathtaking modern buildings in the world, complete with a massive six-thousand-pipe organ and unbelievable acoustics. Designed by French architect Jean Nouvel, it looks like a translucent blue cube from afar and if you didn't plan ahead to snag tickets, not to worry: Concerts are regularly projected onto the smooth, industrial sides of the building to share the experience of classical music and opera with the general public.
Day 2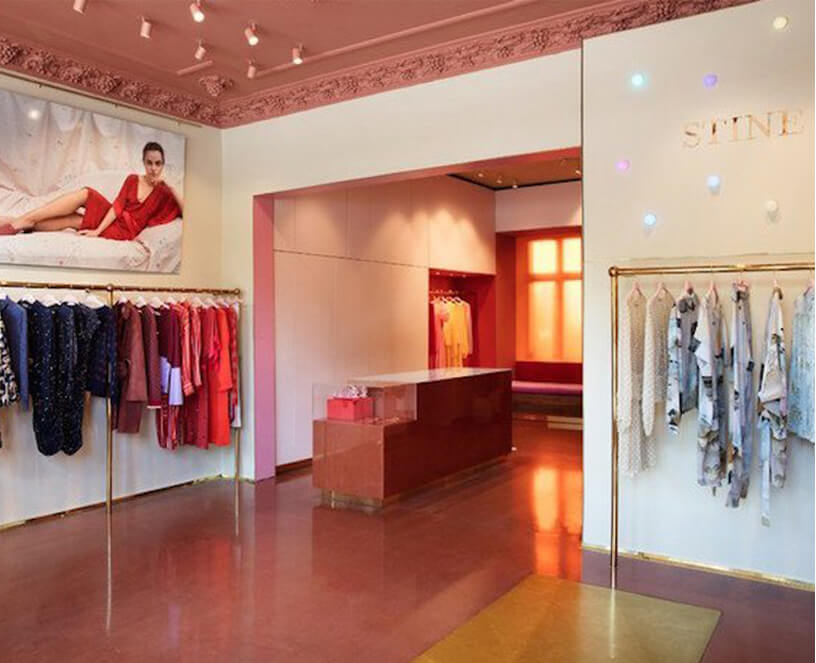 The Shopper
Copenhagen is without question one of Europe's most fashion-forward cities, with its own unique aesthetic that leans heavily on minimalism—so it's entirely warranted to devote an afternoon to local-helmed shopping spots. Model-turned-designer, Stine Goya, founded her namesake label in 2006. Goya, who grew up outside of Copenhagen and graduated from London's Central St. Martins, wanted to inject Copenhagen's typically austere style with a bit of her trademark femininity, resulting in a collection of ethereal silk and cotton dresses, sparkly boots, and waist-defining outerwear. The flagship store itself exudes that femininity and romance by way of a primarily blush palette with brass, marble, and plush velvet accents. A short walk away is Holly Golightly, a local favorite and the first stop for every in-the-know tourist. Owner Barbara Maj Husted Werner (if you're lucky, you'll spot her peddling through the city in her signature heels) envisioned a bright, tightly edited assortment that mixed emerging talent with more established designers like Alaïa, Marni, and Rick Owens. If you're maxed-out on fashion, delve into interiors at the incredible Illums Bolighus, stocking everything you could possibly need to create a modern Scandinavian-style home. Furniture, bed linens, lamps, window treatments, bathrobes—visiting is like walking through a best-of edit from Denmark's design heavyweights—it's impossible to leave empty-handed.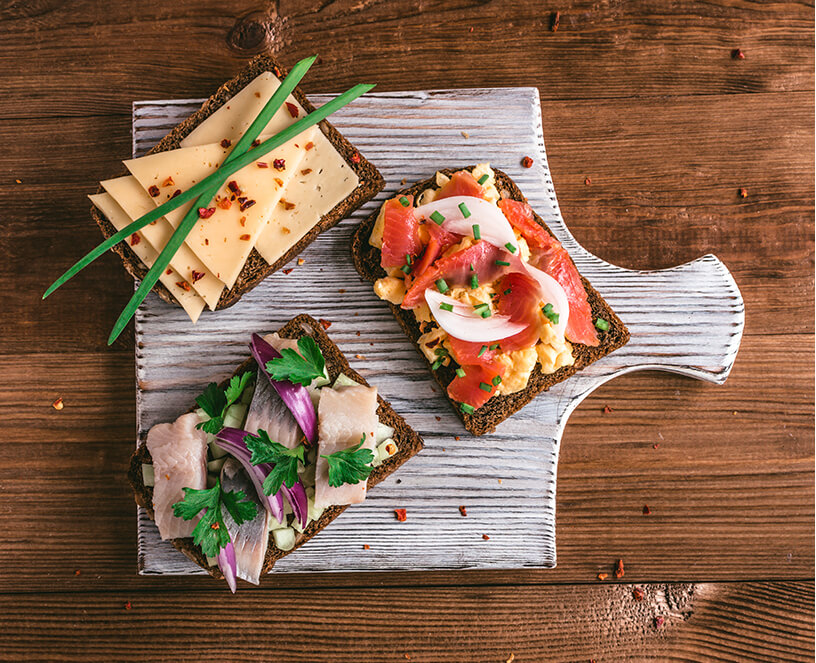 The Foodie
There's nothing quite as satisfying as eating a meal you've prepared yourself from scratch, so spend an afternoon getting acquainted with traditional Danish ingredients and cooking methods, made contemporary with New Nordic twists, like adding fresh and preserved berries or wild plants to dishes. During this class, you'll learn how to bake the delicious dark rye bread eaten daily in this part of the world (crucial to make your own Smørrebrød), as well as classic dishes like frikadeller (meatballs), Danish pastries, and of course, pickles. Held in a professional kitchen that doesn't feel at all intimidating, the chef will show you all the tricks of the trade to recreate these dishes at home.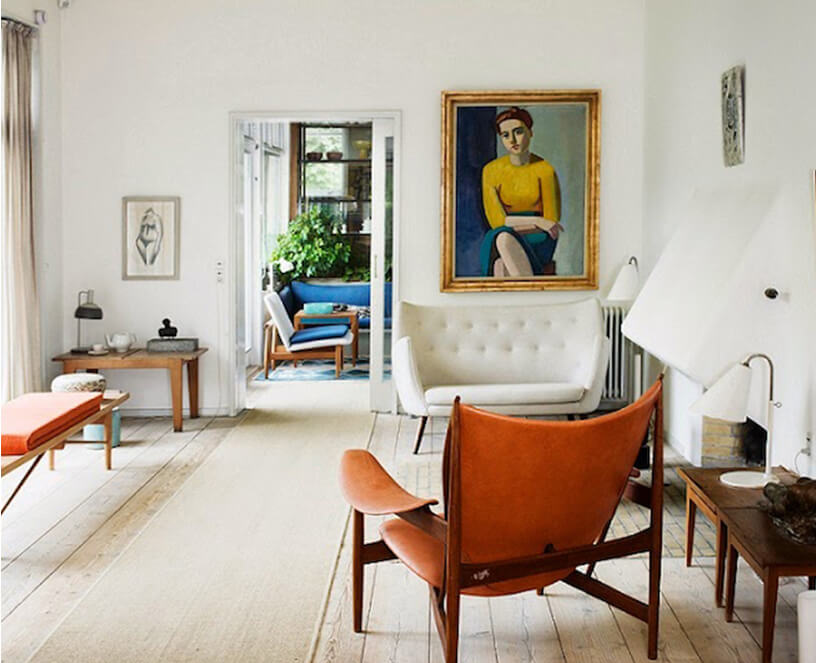 The Design Lover
The 20th century—from the '30s onward, in particular—solidified the Danes as pioneers of design that it thoroughly utilitarian, but still beautiful. The Design Museum is an ideal starting point from which to explore as it operates as a living archive, housing all of Denmark's design history up to the present day. The museum is a perfect segue to architect and designer Finn Juhl's house, conveniently located on the same property. Essentially untouched since Juhl's death in 1989, his home has become an exhibition space for his sculptural designs (he's best known for incredible-looking leather and wood furniture). A quickie drive outside the city is the seaside town of Klampenbord—home to a whole complex of Arne Jacobsen-designed structures, including a theater, housing development, and beach cabanas, all done in the international modernist style Jacobsen is so known for.
Day 3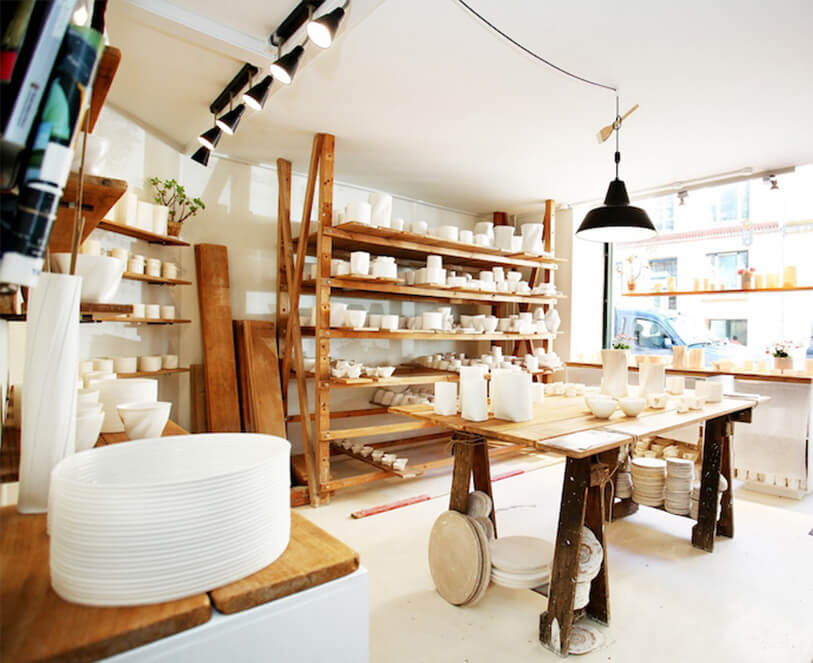 The Shopper
Copenhagen is a shoppers mecca, but the Nørrebro neighborhood has an especially interesting mix of high fashion and Scandinavian design, mixed with the more under-the-radar spots showcasing local designers. Start with Tricotage, which exemplifies the Danish principle of hygge (pronounced "hoo-ga" and loosely translates to comfort and coziness), and their soft cashmere sweaters and fine-wool long johns are not only ideal for icy Danish winters, they're perfect for a long haul flight, too. Move on to CMYK, an absolutely tiny showroom for new local artists, the shelves and display cases are constructed of dismembered grey chairs, a strange concept that adds visual drama to the space. Ceraminker Inge Vincents is a studio-meets-store where you'll find the designer herself working on her signature white, paper-thin porcelain pieces. Vincent's vases or cups make for beautiful gifts or keepsakes to take home.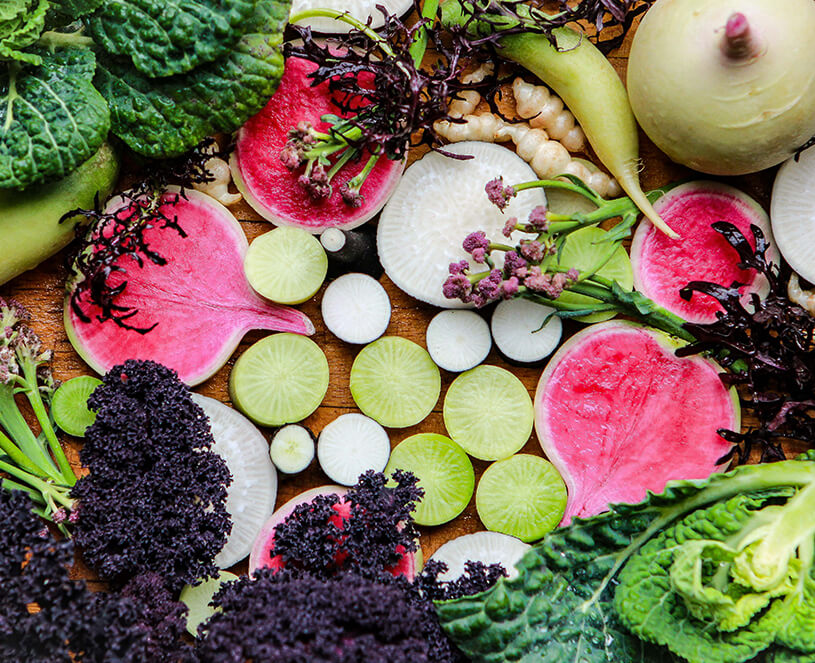 The Foodie
Venture outside the city, and spend the morning with Avant-garde farmer Soren Wiuff, who is one of the founders of what is now referred to as New Nordic cuisine. Known locally as "the asparagus king", he grows over 120 wild and cultivated crops on his land and believes in fostering biodiversity (which has the added benefit of reducing the need to use pesticide and saves heritage seeds from extinction), and regularly experiments with seasonality and the lifespan of produce. It was he who notoriously introduced chef René Redzepi to the heritage carrot ("heritage" referring to the vegetable being buried in the soil for a whole two years before hitting the plate), an experimental but instant hit on the Noma menu (re-opening in January). Fortunately for chef Claus Henriksen, his fine-dining restaurant in the 800-year-old Dragsholme castle is just a few miles from Wiuff's farm, meaning the Chef gets first dibs on the best produce. Henriksen specializes in hyper-regional cooking at restaurant Slotskøkkenet and your meal will be made almost exclusively from ingredients grown within a few mile radius (many of the vegetables foraged by Henriksen himself). The Michelin-starred restaurant is located in what were once the underground kitchens of this stunning 12th-century castle, replete with the original vaulted stone ceilings and open fireplaces.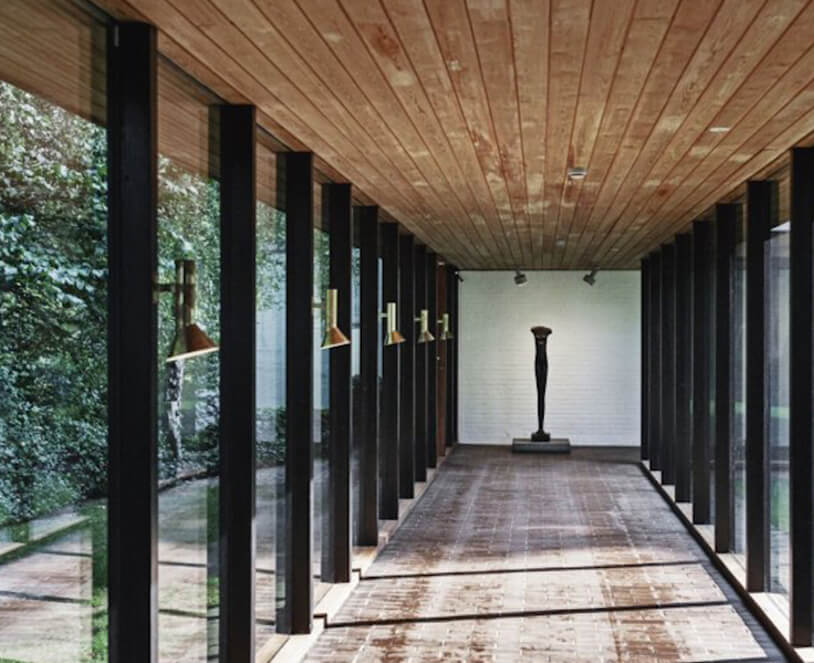 The Design Lover
Over 50 percent of Copenhagen's residents bike daily and unsurprisingly a whole cycle sub-culture has developed. For the active visitor interested in how cycle culture has influenced city planning. You'll see bike- and pedestrian-only bridges (like Inderhavnsbroen), the busiest bike path in the world (Dronning Louises Bro) and several impressive custom bike shops. For a less strenuous cultural experience, The Louisiana Museum of Modern Art is twenty minutes from the city center. The collection is hard to beat—two floors of Giacometti, works by Lichtenstein and Warhol, and the cosmic Yayoi Kusama installation (on loan to The Broad LA until January). The most moving experience is to be had outside in the Sculpture Park. Set against the shore of the Øresund Sound, you'll find the most incredible collection of over sixty sculptures including works by Alexander Calder, Richard Serra, and Henry Moore. To see these literally larger-than-life sculptures against the backdrop of the water is truly spectacular.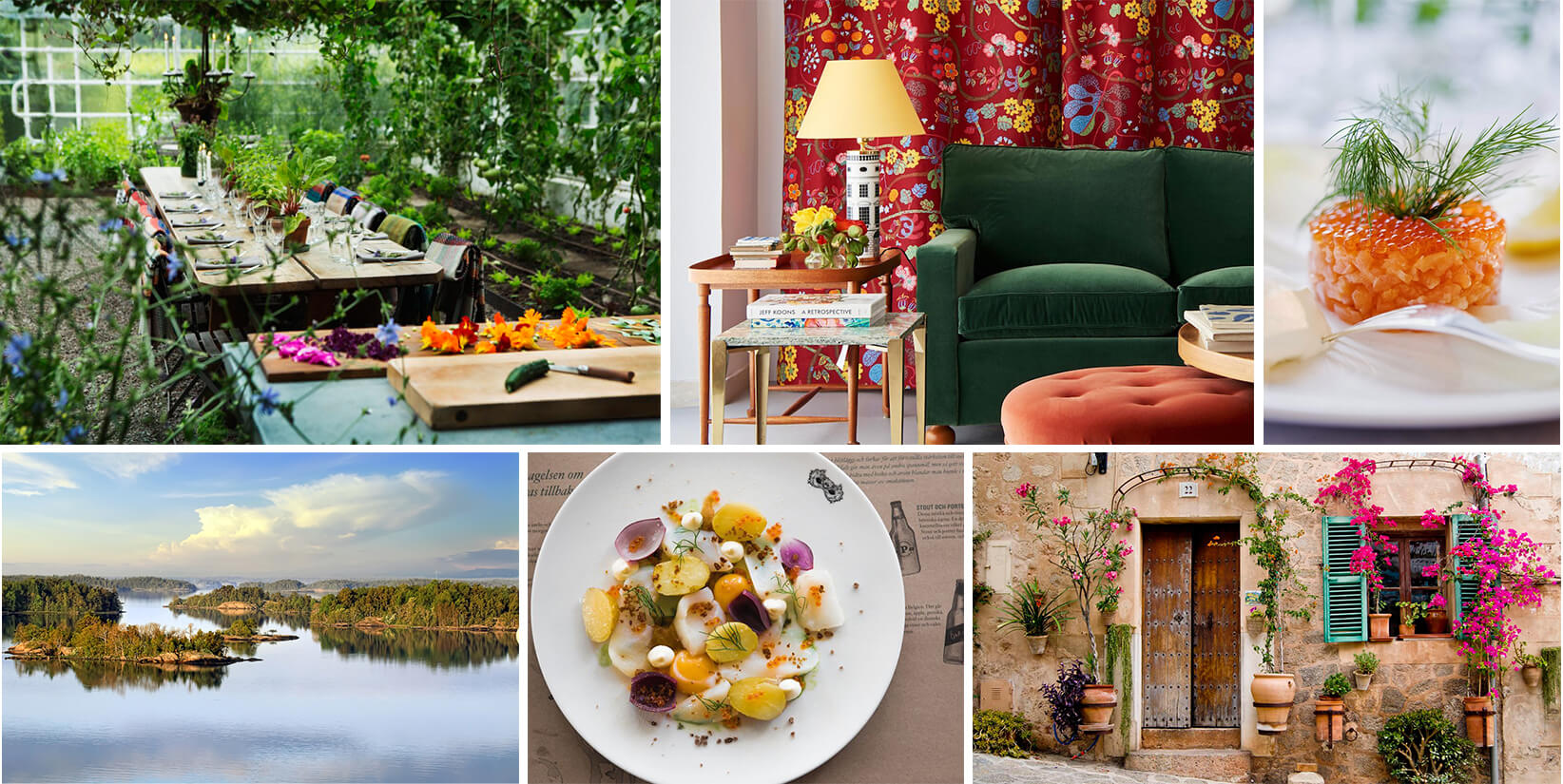 STOCKHOLM
Day 1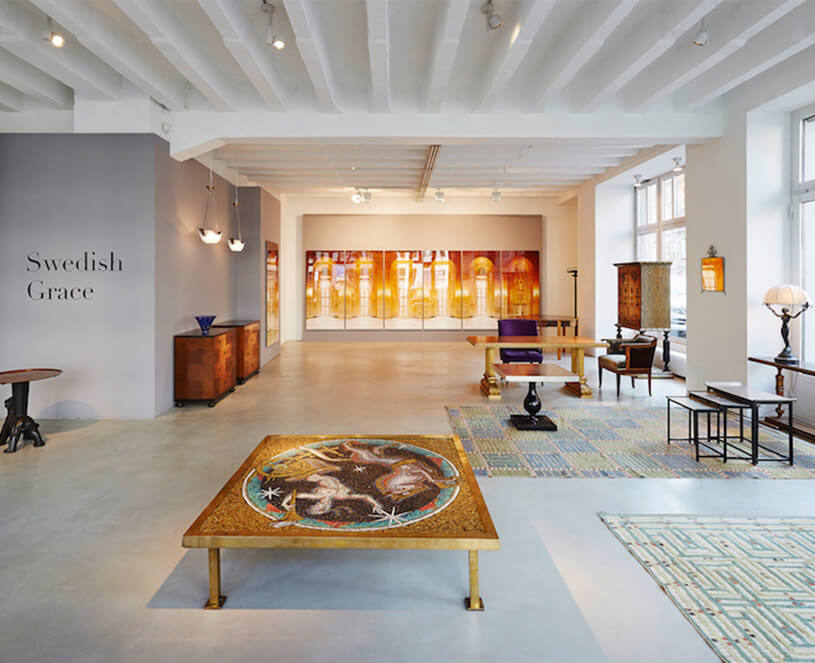 The Shopper
The weather in Stockholm is notoriously wet and overcast, which only enhances the Nordic-Noir vibes. Stutterheim Raincoats is a heritage brand known for capitalizing on Swedish melancholia with their durable, handmade coats; pick one up in a pretty pastel color as a totally justifiable utilitarian keepsake. For true-crime enthusiasts, Acne's flagship store and design archive is also the location of the 1973 robbery that coined the term "Stockholm Syndrome" (you can still visit the vault where it all went down). Alongside the current assortment, you can browse past Acne collections, as well as restored and re-sewn pieces sold for a great price.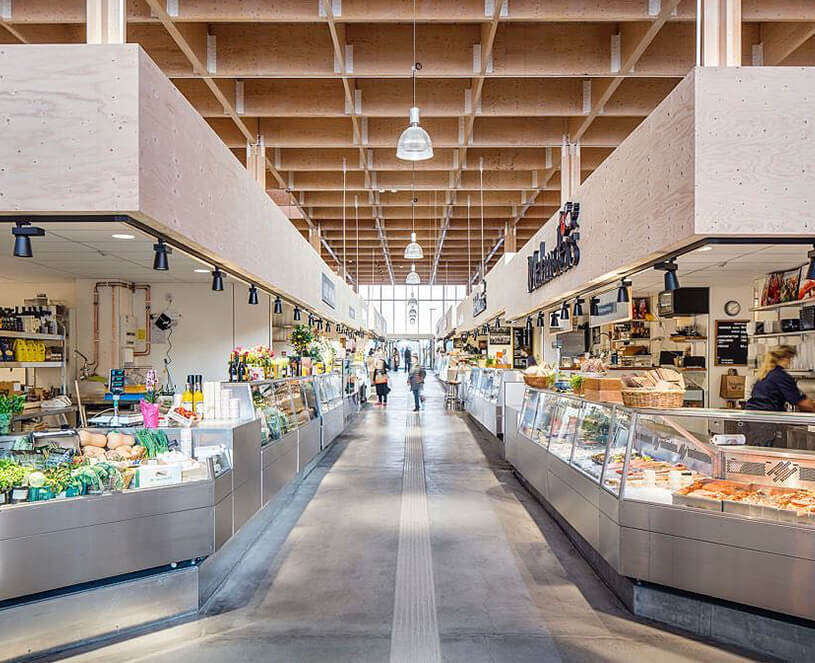 The Foodie
Tour Östermalm Market for an authentic taste of Swedish cuisine, which leans heavily on foraged berries, smoked fish, and picked versions of just about every veggie you could imagine. In classic Nordic style, even the temporary structure housing the market while renovations take place is sustainably constructed with untreated pine trees, and designed by one of the city's best architecture firms. At seafood-centric restaurants Wedholms Fisk and Lisa Elmqvist, you'll learn the art of smoking and curing fish from the pros. Lisa Elmqvist—named after the founder, a fisherman's daughter—is a fourth-generation family business that not only serves some of the best freshly smoked and pickled fish in Stockholm, they also supply half the city's restaurants. For the perfect palate cleanser, a few shots of herb-flavored schnapps is the traditional follow-up to a seafood meal.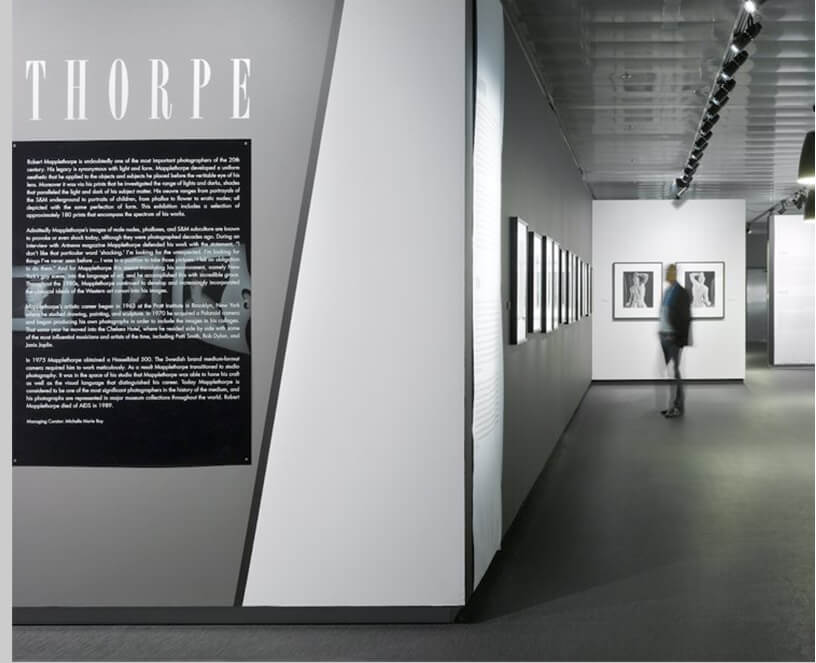 The Design Lover
Housed in a 1906 Art Nouveau building that was once the city's customs house, Fotografiska is one of those rare museums that functions as a real interactive space for the city's creatives, with exhibits, lectures, photography courses, and workshops readily available in addition to the permanent collection. The museum hosts four major exhibits a year—previous subjects have included the likes of Annie Leibovitz, David LaChapelle, and a full Irving Penn retrospective—and around twenty smaller ones celebrating new talent. Feeling inspired? Pick up an iconic Hasselblad camera at the shop located right inside the museum.
Day 2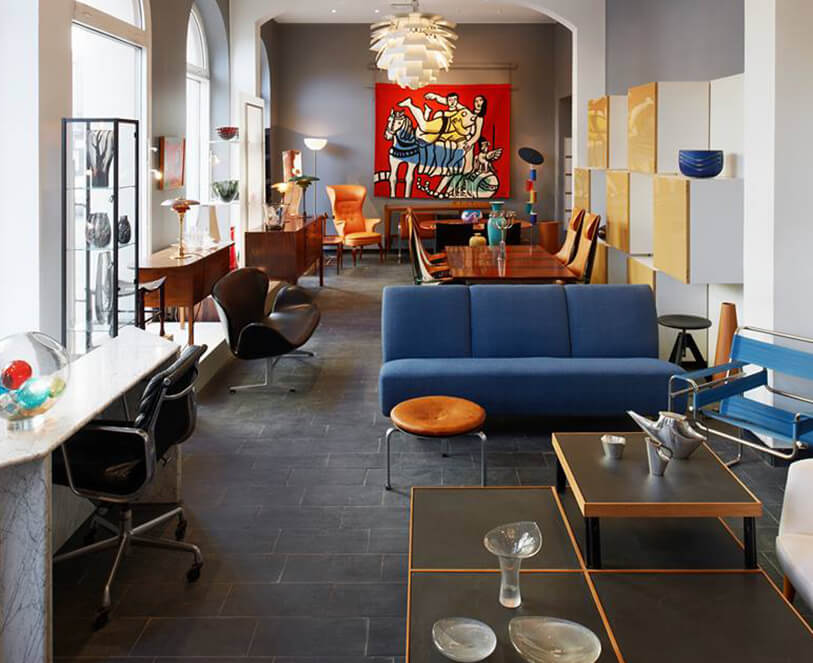 The Shopper
If you're inspired to pack some Scandinavian minimalism to bring back home, Svenskt Tenn and Modernity are where you want to be. The former has inventory numbering in the thousands: bolts of beautifully patterned fabrics, Scandinavian furniture, cushions, throws, curtains, and everything in between for the home. The latter is a cluster of shoppable design galleries, specializing in iconic mid-century pieces by Finn Juhl, Alvar Aalto, and Arne Jacobsen, to name a few. Pieces are frequently supplied to LACMA and MoMA and their Stockholm showroom is constantly evolving. Should you realize you've left a must-have behind, don't stress, Modernity ships internationally.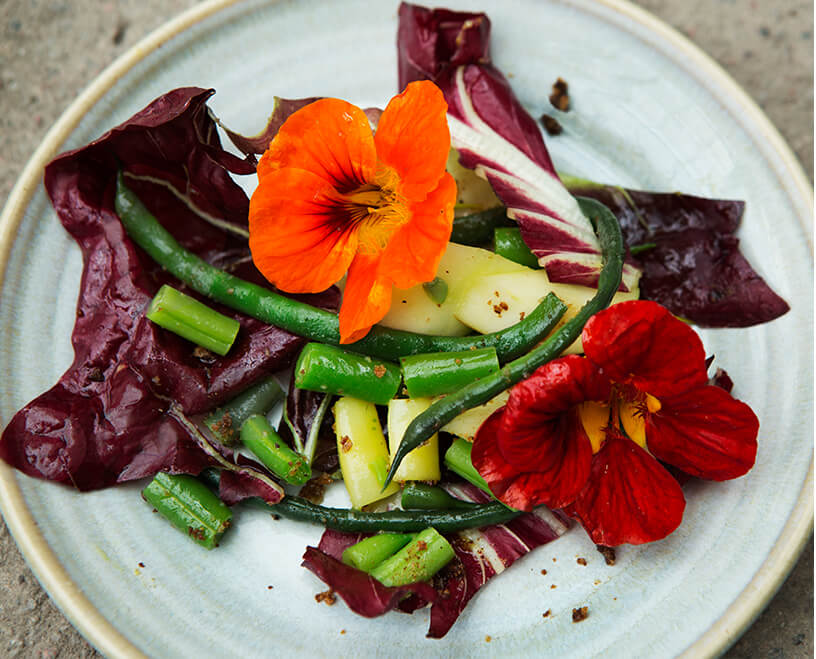 The Foodie
Rosendals Tradgard is a great reason to spend a morning on nature-filled Djurgården island. A full farm-to-fork concept with an orchard, vegetable fields, greenhouses, and a walled rose garden—sustainable, biodynamic farming is practiced throughout. After exploring the Rosendals gardens (where you'll likely spot local chefs tending their vegetable plots), head to the flora-filled Greenhouse Restaurant for a seasonal lunch. For dinner, the restrained but warm dark-wood interior of Oaxen Krog, is a refreshingly understated setting for a fine dining experience. Housed in a former boat shed, expect inventive riffs on Swedish food, like roasted cabbage in potato miso with soured Jerusalem artichoke cream. Wine pairings come from small European vineyards and most of the vegetables are sourced from Oaxen's own farm on Djurgården.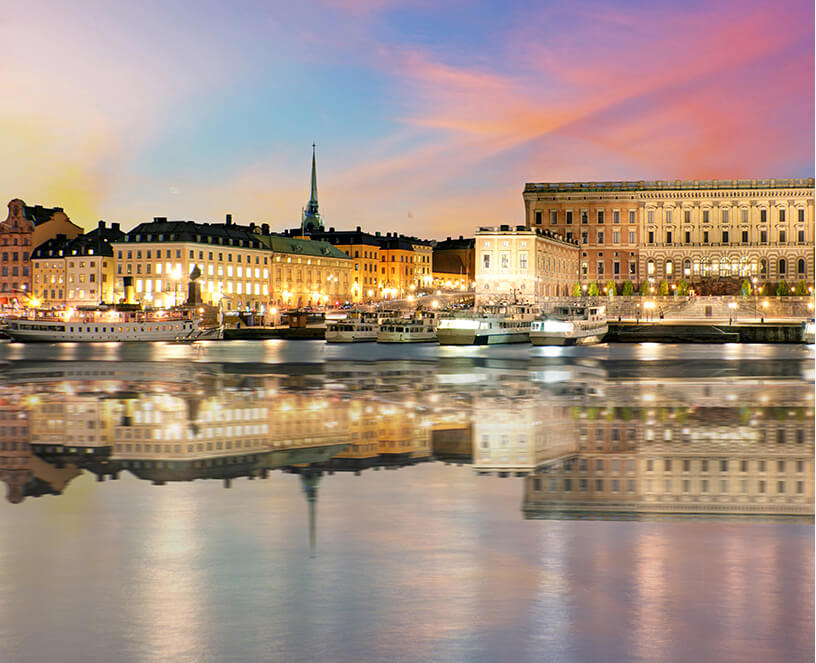 The Design Lover
Aptly nicknamed the Venice of the North, the main body of Stockholm is made up of fourteen islands, but the archipelago consists of up to 34 thousand smaller islands or masses. Some are covered in woodland (like Värmdö island, home to the Artipelag museum, worth visiting for their incredible exhibits celebrating the natural world and the human impact on the environment), some are just pure granite, either way given the topography, a helicopter tour is a special (and practical) way to take it all in. Aside from the visual drama, you'll also get to see the city's most imposing landmarks, like the Baroque-style Royal Palace and City Hall, from above. Back on the ground, hit up the Vasa Museum (an ideal cultural activity for kids). Dedicated to a single warship that sank on her maiden voyage in 1628, the museum walks you through the entire narrative of the doomed ship— from the initial design and construction to the sinking and subsequent excavation.
Day 3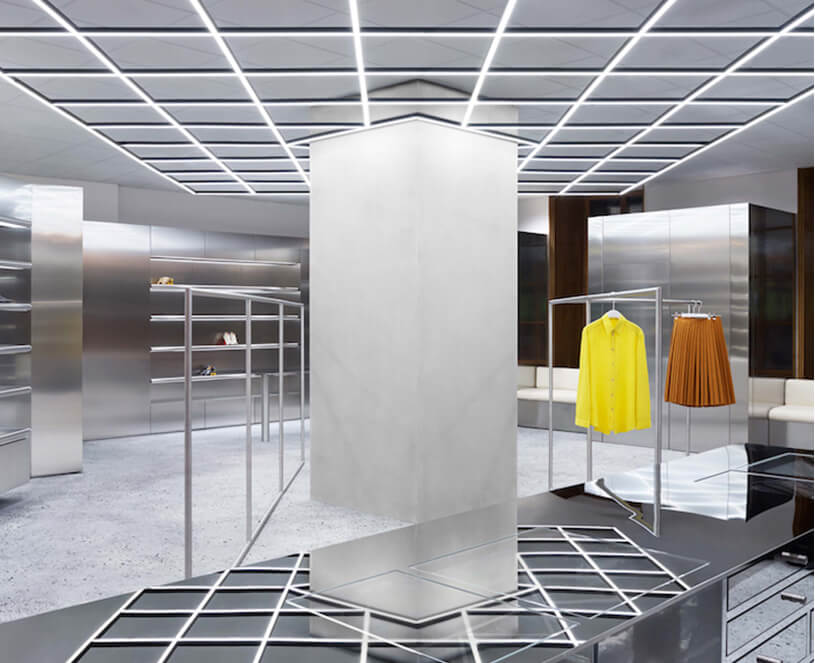 The Shopper
While Stockholm is definitely better known for vintage furniture than clothing, Lisa Larsson is an exception. Occupying the same spot for over twenty years, this store resembles your grandmother's long-forgotten loft and is a treasure trove of designer collectibles and unlabeled vintage. Be patient and spend a morning digging through the racks for the best haul. For something more contemporary, Whyred is a native Stockholm brand known for mixing tailored pieces with more casual, slouchy fabrics. You'll notice a strong similarity between the men's and women's lines, which often share shapes, fabrics, and even styles.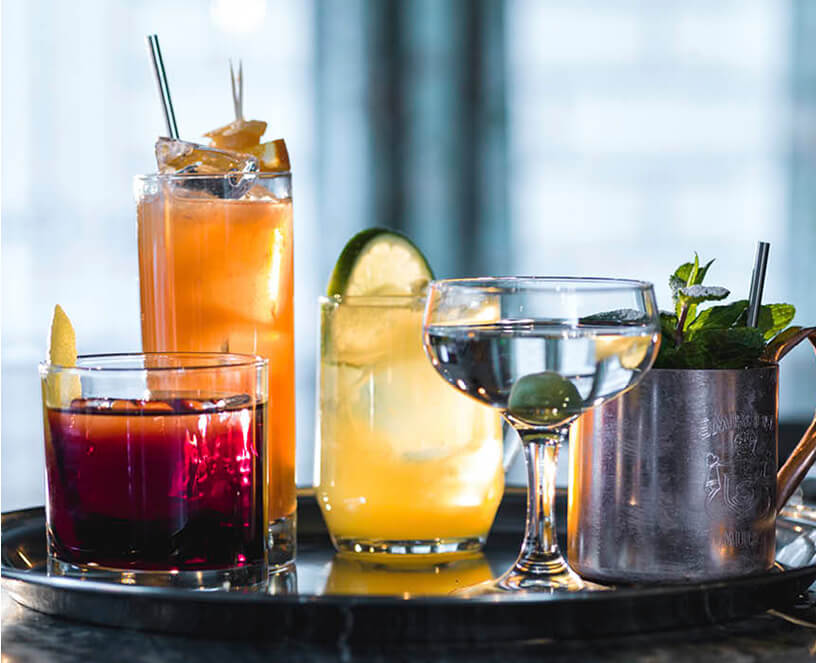 The Foodie
Chef Matthias Dahlgren's latest, The Green Rabbit is a charming, checkerboard-floored, chalkboard-walled café dedicated to seed saving and sustainability. Dahlgren makes his signature rye bread with a rare grain (heritage grains are being lost forever through the modification and excessive refining process demanded by modern mass production) and uses only organic ingredients to create his traditional Swedish smorgasbords—perfect for lunch. Dinner at The Flying Elk is pure comfort food, New-Nordic style. Try the wild mushroom and Jerusalem artichoke casserole or go classic with the fish and chips (with house-made pickles and grilled lemon). For a nightcap, pop next door to Gaston, one of the few truly wine-centric bars in Stockholm. Their list features over 400 labels by new- and old-world producers with four sommeliers on staff to break it all down.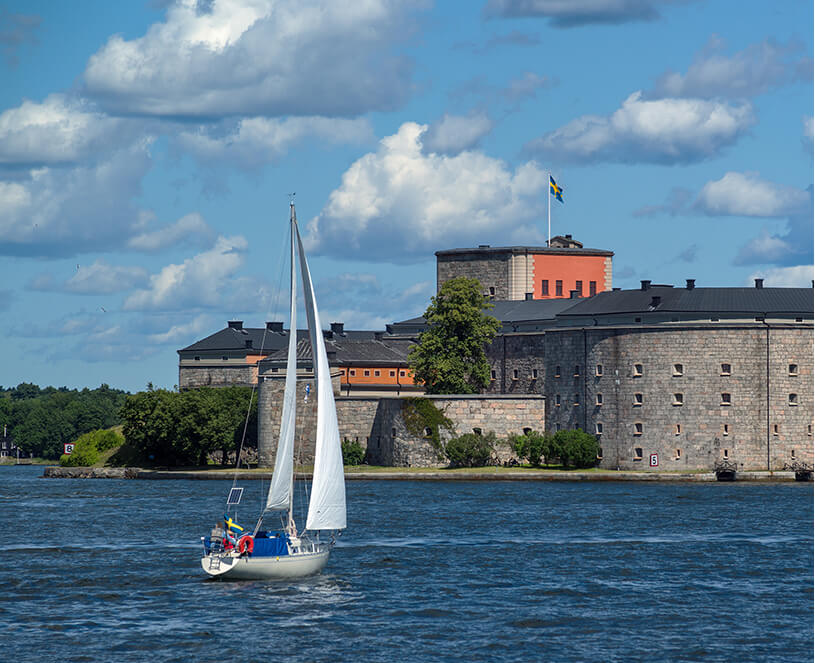 The Design Lover
Given the fact that Stockholm is surrounded and divided by water, a day exploring aboard a sailboat feels totally appropriate. Start with Vaxholm—one of the bigger islands in the archipelago—where you'll see charming, pastel-painted, houses—that were once the summer homes of the Stockholm elite—lining the waterways. Vaxholm was a defense island intended to be a buffer between the main city and potential Russian and Danish invaders, from the boat you'll notice the historic stone fortress and wooden structures, built for quick destruction in the event of war. The islands closest to Stockholm often have hotels or luxurious vacation homes built on them, but as the boat sails further out, the archipelago becomes a place of stunning natural beauty. The outer fringes are home to dozens of wild, uninhabited islands, strange-looking stone masses rising up out of the water, and plenty of wildlife, including the grey seals famous to the area.