A Weeklong Cleanse at The Ranch in Italy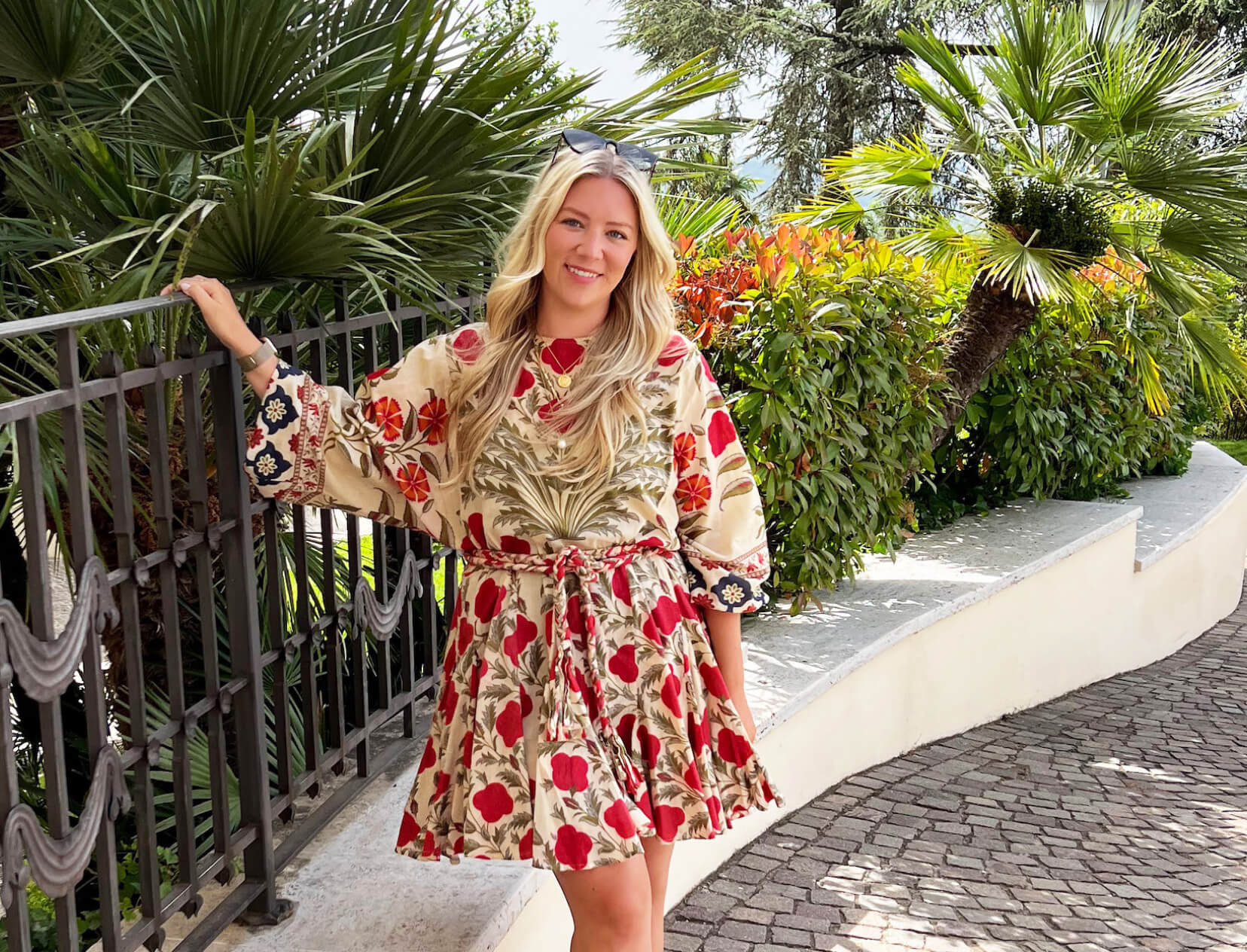 Tucked into an ancient hilltop in the Ernici Mountains about an hour south of Rome, the charming town of Fiuggi is famous for mineral-rich, purportedly healing waters that, over the centuries, are said to have attracted royalty, popes, and Michelangelo himself.
The recently renovated, incredibly luxe medical retreat Palazzo Fiuggi, centered around taking said waters, is already one of the more idyllic spots imaginable for a wellness escape; now, The Ranch, the popular Malibu-based detox program, is running signature weeklong programs there.
The Ranch retreat actually begins a month before you arrive, with prescriptions for what to cut out of your diet (alcohol, caffeine, etc.) and exercise recommendations, as well as new sleep and breathwork habits to implement.
The typical Ranch week is Thursday to Thursday (this December it's unveiling a new abbreviated, long-weekend option that's just four days long); but if you're able, arrive a day prior. There is nothing like a full-on spa day to kick jet lag, so it's really worth treating yourself to some of the Palazzo's extensive amenities before the program begins. Float in the thalassotherapy pool, sweat in the sauna, swim in the Olympic-size outdoor pool, and book a Dr. Barbara Sturm Instant Glow Facial (it's amazing).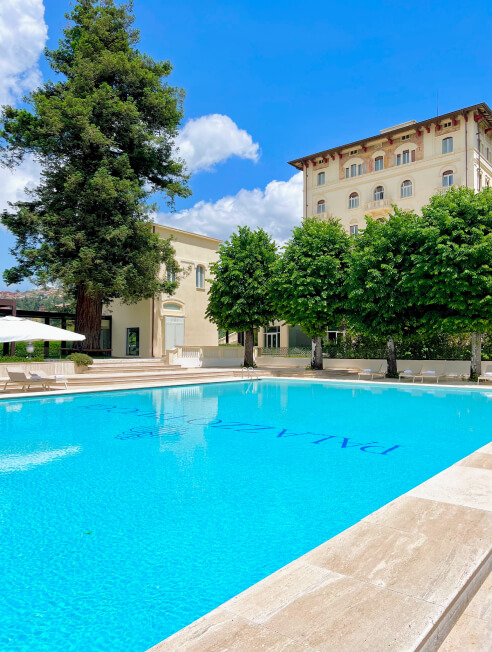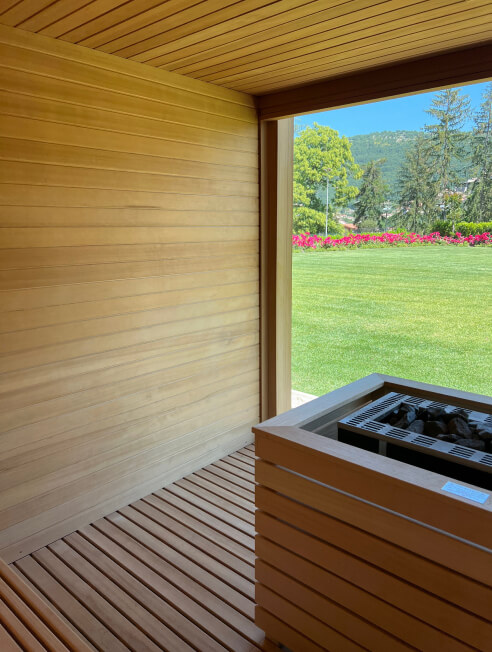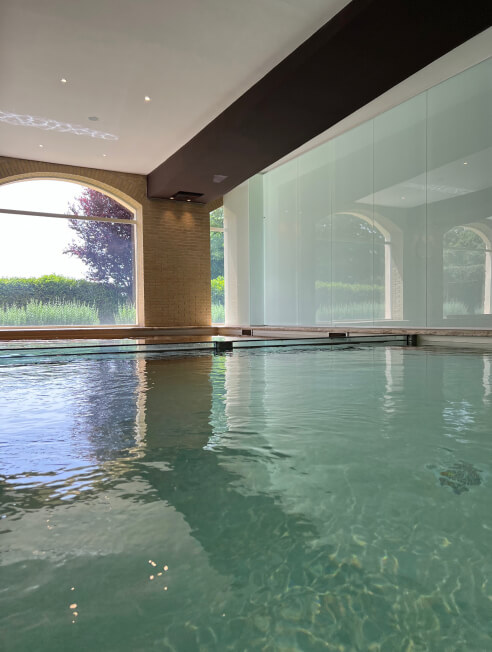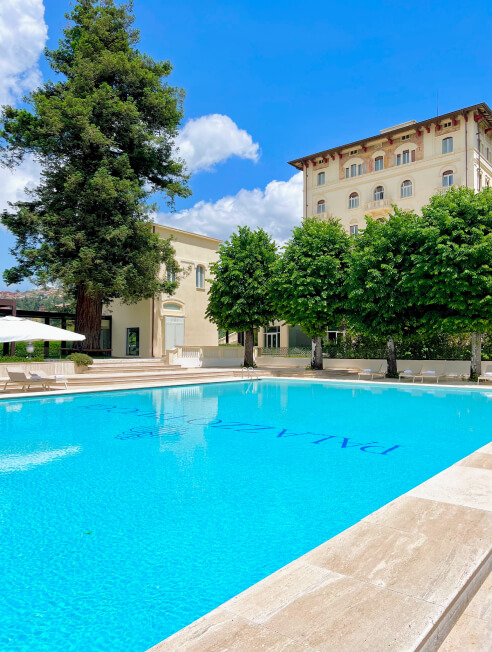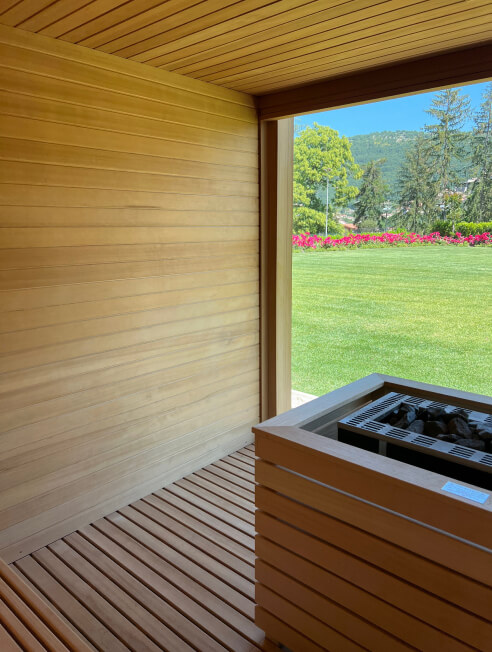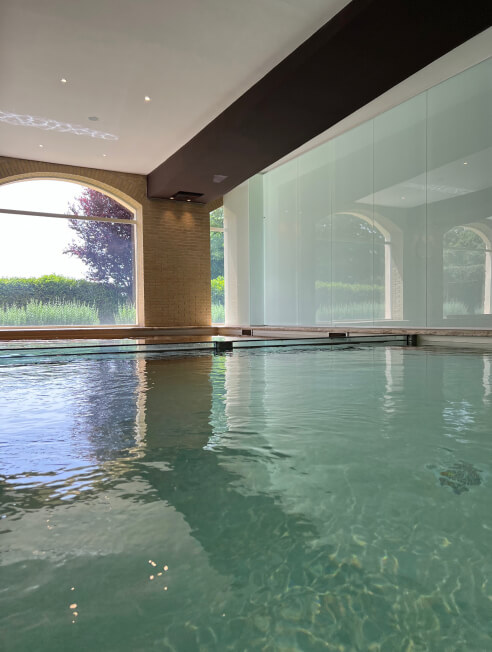 Approximate the Facial at Home
The program kicks off with baseline tests—weight and other measurements, an electrocardiogram, a blood panel, a urine test—to make sure you're in good health. (You'll also meet with one of the Palazzo's doctors later in the week for an in-depth review of your results.)
At a welcome dinner (delicious vegan eggplant parmigiana, fresh greens), you meet fellow Ranchers (there are up to 25 guests per program), guides, and instructors in The Ranch's designated wing of the hotel, which includes a cozy living room, a long communal table for meals, a workout studio, and The Ranch's offices.
Each day begins with a 5:30 a.m. wake-up call, followed by a 6 a.m. stretch class. Breakfasts are coffee-less and minimal—berries and granola or a coveted zucchini banana muffin—but delicious; afterward, guests grab walkie-talkies to communicate with the knowledgeable guides during the hikes, fill canteens, get snacks (one day's snack was precisely six almonds with black sea salt), and pile into vans to head to the nearby Apennine Mountains. Each day's hike is different—there are meadows, forests, ancient monasteries, steep rocky paths, and trickling streams—all of them breathtaking.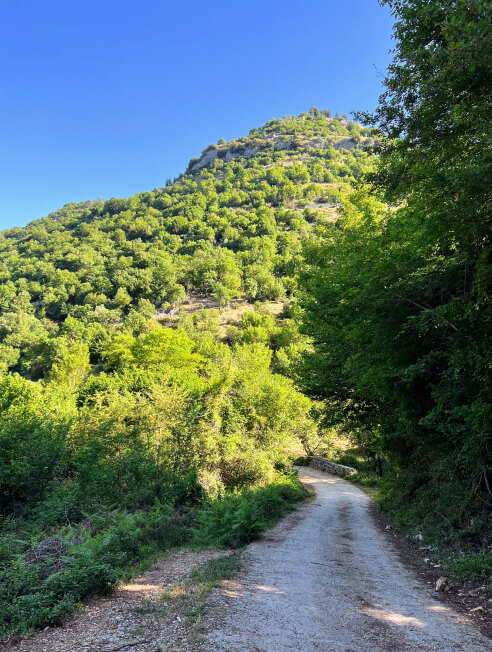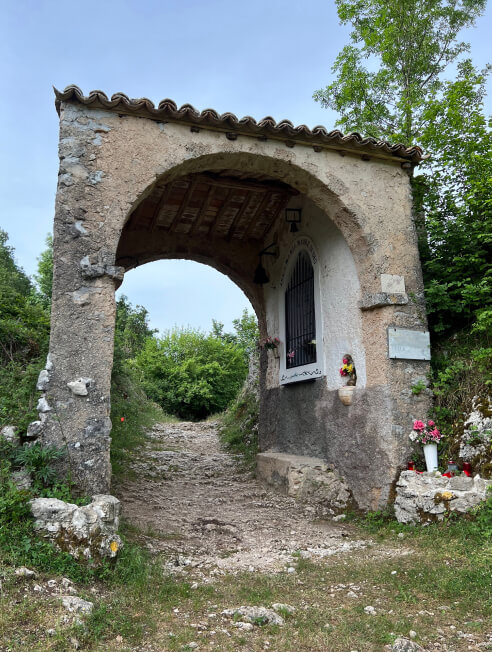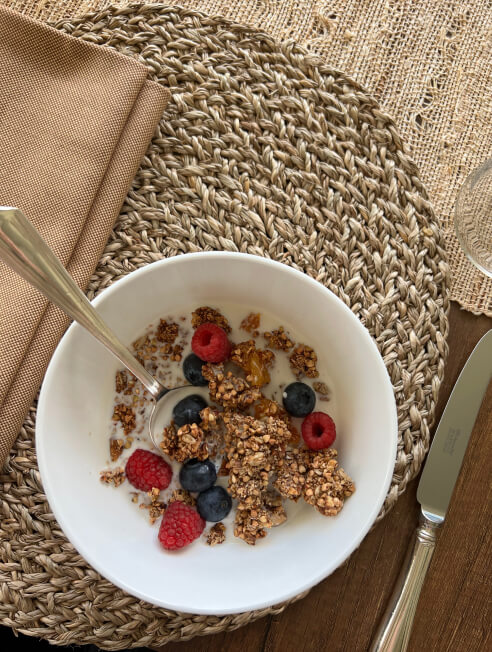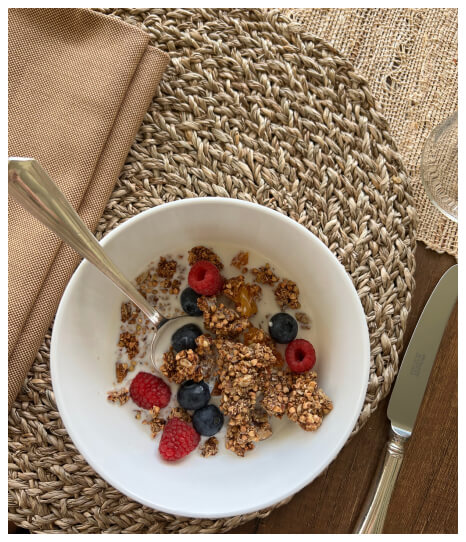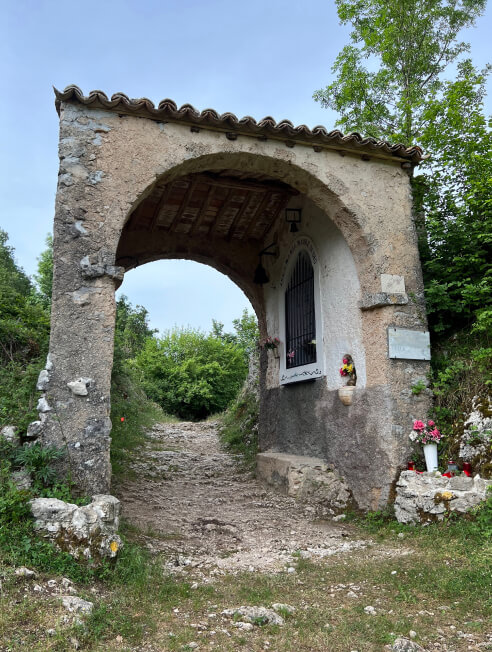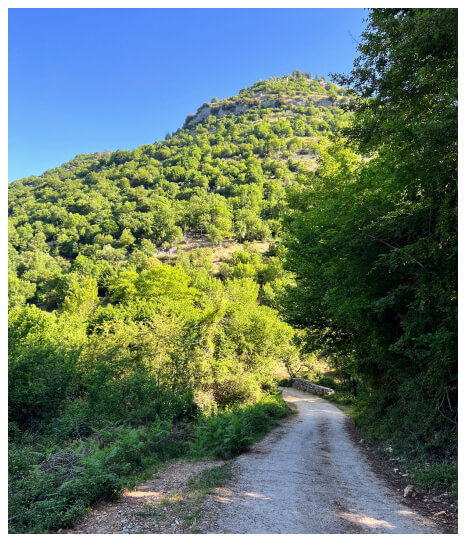 In My Backpack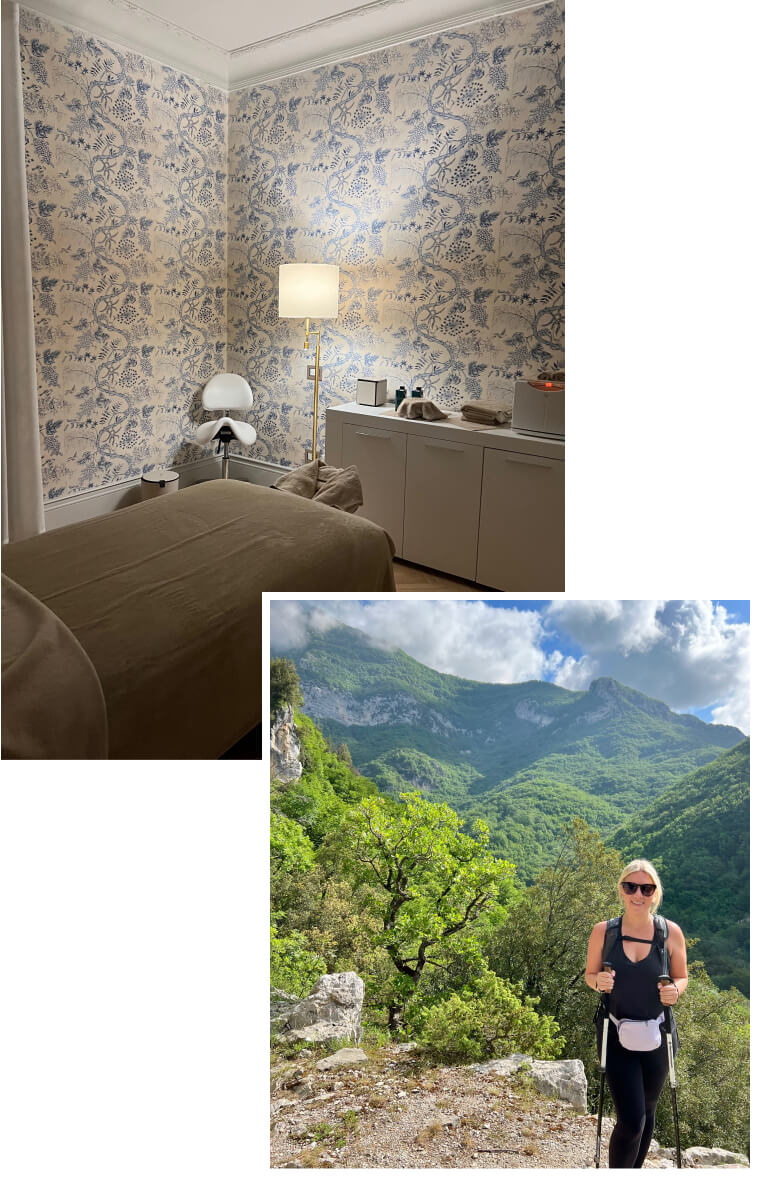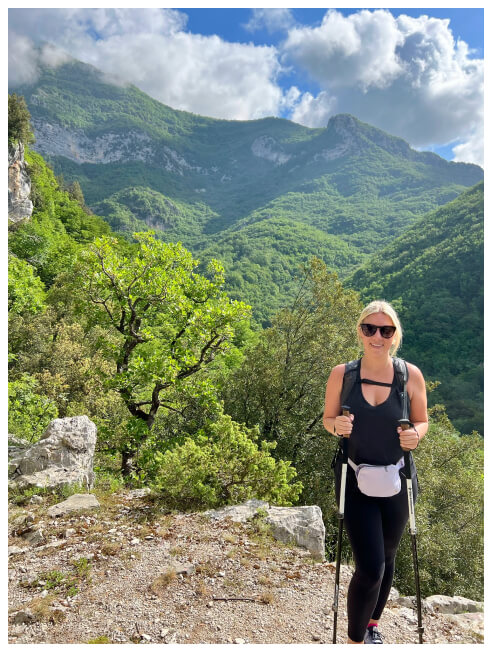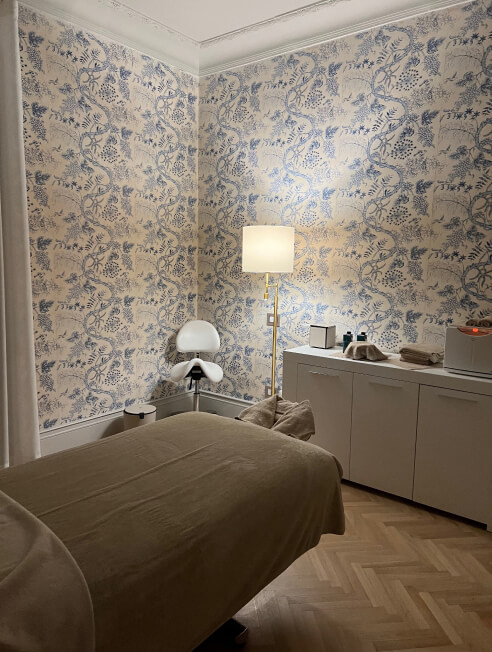 The strenuous hikes are based on time (four hours) rather than distance, so both novice and seasoned hikers can set their own pace and hike together or alone, with just the sounds of the Italian countryside.
When you return exhausted and exhilarated, lunch is served—and quickly devoured. Three-Michelin-starred chef Heinz Beck works with The Ranch's culinary team to create low-calorie vegan dishes that showcase the region's freshest vegetables and grains: cauliflower steaks with creamy bean purée, zucchini noodles with bolognese sauce, wild asparagus, and more.
Everyone gets a massage daily—an absolute treat. (If you love a firm massage, ask for the incredible Marco.) The rest of the day is yours to structure: nap time, an afternoon snack, yoga, core and strength training sessions, a visit to the sauna or pink-Himalayan-salt room, cold and hot plunges, a swim in the gorgeous panoramic-view pools, or a walk down to Fiuggi itself (recommended at least once).
At-Home Spa-Day Essentials
After the incredible vegan dinners, most guests tumble into bed around 8 p.m. for what has to be some of the deepest, soundest sleep ever experienced.
On day seven, everyone looks exuberant after what has been an undeniably challenging week (caffeine and food cravings, physical exhaustion, painfully early mornings). But the way you feel—renewed, energized, rested, glowy, toned, stronger mentally and physically, steeped in the gorgeous Italian countryside—is the best reward.
My Packing List for a Week at The Ranch