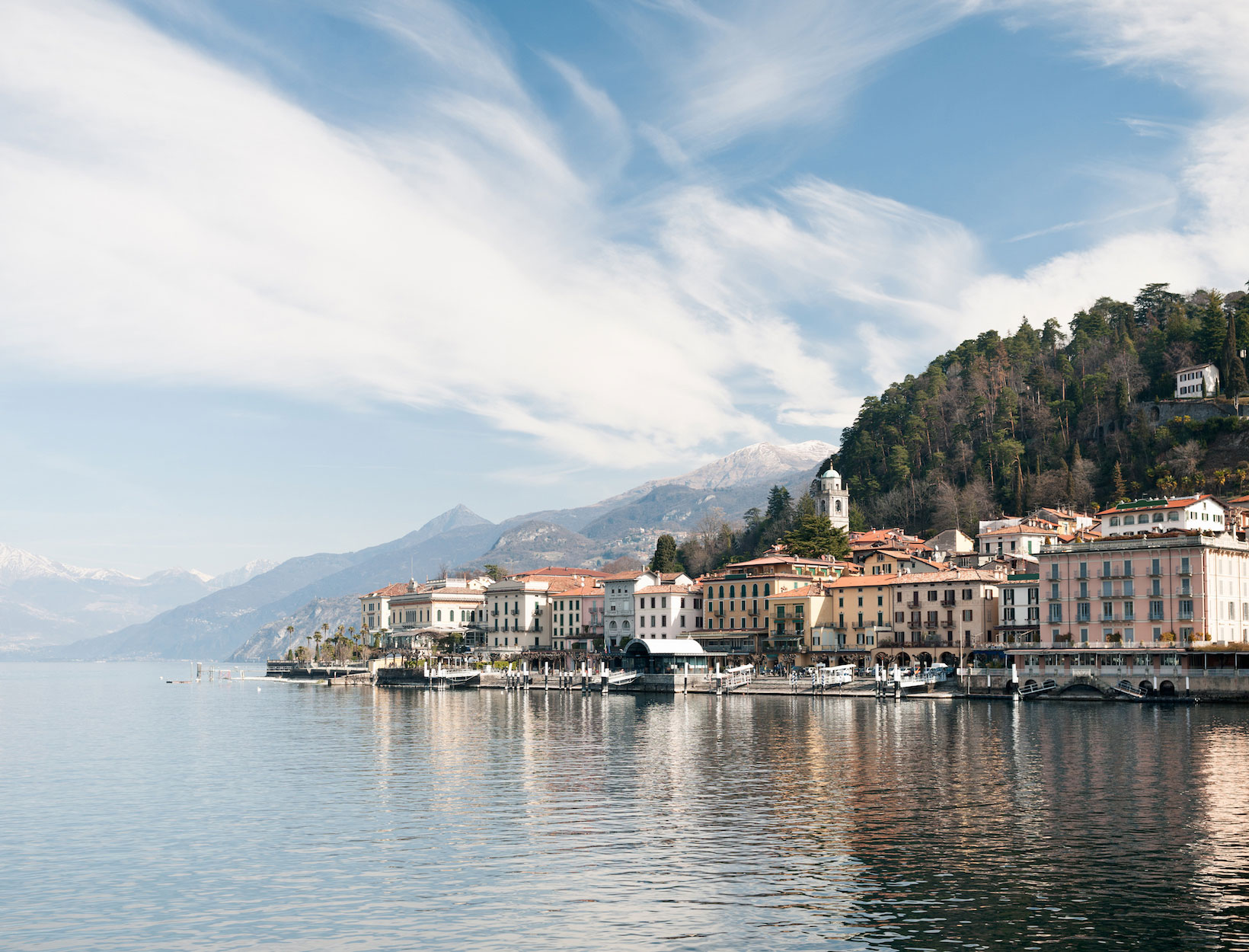 The Perfect 10 Days in Northern Italy
10 NIGHTS/11 DAYS
It's understandable that Northern Italy is a siren song to travelers—it's laced with history and gilded in a patina of beauty. And it's utterly unlike any city in the world. It's small, though, and at points (specifically on Wednesdays and Saturdays, when the cruise ships dock), thoroughly overwhelmed by tourists. In fact, the number of Venetians who live in the city is dwindling dramatically, as the cost of living and lack of industry makes it untenable for most Italians. There's also the issue of figuring out how to preserve the city in the age of dramatic global warming—what was a slow surge has picked up significant momentum in the past decades and there is concern that the city won't survive rising waters. But if you've never been, you have to go. And if you've never been for a Biennale, go again. We worked on an itinerary that packs the days with well-known and less-trafficked destinations, before taking a road trip to the Northwest for some time at the water—both in Lake Como and the sea in Portofino. Start packing now.
Venice
Check In:
You'll arrive at the Venice airport, which is on the mainland across the water from the island: There are myriad ways to get to the city, by bus, by water bus, by water taxi. If you're staying at the Aman Venice, it's worth it to book their airport service. They'll meet you inside—before Passport Control—and whisk you past the immigration lines and into a gorgeous private taxi, for a quick 20-minute ride to the hotel. The private taxi drivers—all well-groomed, all inexplicably handsome men—are some of the city's wealthiest workers, and you'll understand why when you see their boats.

Besides being stunning—the Aman resides in a sumptuously and perfectly restored 16th century palazzo on the Grand Canal—the hotel wins points for being really comfortable. Most of the furnishings are modern and understated, which makes it feel luxurious, but not like an old folks' home. It's also located in the center of Venice, unlike some of the other five-star options in the city (the Belmond Cipriani is on the island of Giudecca, for example, so it's great if you want to hang back from the city and sit by a pool, but if you want to walk around central Venice, you'll need to take a boat to Piazza San Marco).

Eat:
After checking in, and dropping your bags, resist the urge to climb into bed. Instead, take a short walk from the Aman to Trattoria Alla Madonna, a local institution that specializes in seafood (like all Venice establishments), but has hearty and simple pasta dishes, too. It's the perfect carbo load after a long flight.

Do:
From Aman, it's worth it to wander and get lost (in fact, it's impossible not to): Worthwhile sites include the Scarpa entrance to the I.U.A.V. (a local university), the Rialto Bridge, the Jewish Quarter, though the Peggy Guggenheim Collection is the perfect destination for a few hours in the afternoon, particularly accompanied by a guide who can point out the city's secrets as you walk. Peggy Guggenheim, the niece to Solomon, moved to Europe in the early 1920s (her father, who died on the Titanic, left her a fortune), and befriended a group of artists, including Marcel Duchamp

and Constantin Brancusi. She opened a gallery in Paris, and resolved to buy "a picture a day," amassing an incredible collection during wartime in Europe where she was viewed as a safe harbor for art. While she had to flee to New York for a handful of years, she moved back to Europe in the late '40s and brought American art by Mark Rothko, Jackson Pollack, and Arshile Gorky with her, which she showed for the first time in Europe at the Venice Biennale in 1947. She bought Palazzo Venier dei Leoni on the Grand Canal, where she lived until she died; she donated the Palazzo to the Solomon R. Guggenheim Foundation, and it's been a museum ever since.

Unless you feel like going for another walk, eat dinner at the Aman: Orchestrated by Michelin-starred chef Davide Olande, the menu is exquisite and inventive, the wine list is long and storied. The meal just might be the best you have in the city.
Do:
After breakfast in the Aman garden, take a guide and a private water taxi to the outer islands. First stop: Murano, famous for its glass (in the 13th-century, there were multiple fires from glass factories that took out swathes of Venice, so the glassmakers were annexed to this island across the lagoon). While most of the shops are turning out tchotchkes and souvenirs, there are a few operations focused on art pieces and one-offs, including chandeliers that are still in production. Guides can take you to workshops that otherwise aren't open to the public so you can watch them blow and color pieces—and of course, shop. Next, the fishing and lace-making village of Burano, which has become Instagram-famous for its canals of brightly colored homes (legend has it that the colors deterred drunk fishermen from wandering into the wrong house by mistake).

Eat & Drink:
If the timing aligns, Trattoria al Gatto Nero, is one of the area's best fish restaurants—reservations strongly suggested.

Next, head to Torcello, which has a population of about 8 permanent residents. It is beautiful, and essentially a wildlife reserve, with a 7th-century church, Basilica di Santa Maria Assunta, that has a stunning mosaic. It's also home to Locande Cipriani, which is definitely one of the most low-key of the Ciprianis for kicking back with a Bellini in the garden (it's also a small hotel).

See:
If you're in town during a Venice Biennale (they run for six months a year, and rotate annually between art and architecture), have the guide drop you at the Giardini della Biennale, which is on the edge of the island. It's essentially a tree-lined park dotted with permanent country pavilions—constructed by various notable architects, including Josef Hoffmann, Alvar Aalto, Carlo Scarpa—that house exhibitions. It's immersive, and cool, and you could easily spend days taking it all in, particularly because the Biennale now spreads into nearby Arsenale, which occupies former shipyards. In combination, it is an immense amount of work to take in.

Eat:
Should you stay at the Biennale until dinner, head to Al Covo, which is bustling and cozy and has an impressive fish-centric offering (salted cod and wild-caught fish tartare).

While you can walk back to city center, you can also hop on the Vaporetto, the public ferry that services all of Venice. Another solid dinner recommendation: Trattoria Antiche Carampane, an intimate, local joint known for their seafood-driven menu that's sourced from the surrounding lagoon (taglioni with spider crab, deep-fried shrimp and calamari).
See:
If you've never been to Venice, you can't leave the city without visiting the Palazzo Ducale and the Basilica, adjacent to each other in Plaza San Marco. The former, the palace of residence for the Venetian Doge, functioned as the court and jail of the city. While it's worth it to enlist a guide (while the original building was constructed in the 9th century, what remains is primarily from the 15th and 16th), you can walk its Titian, Tiepolo, and Tintoretto-fresco'd courtrooms and the Bridge of Sighs, and descend into the prison all on your own. There is a special tour that's inexpensive that you can book in advance—you're given access to extra rooms not otherwise part of the exhibit. For the Basilica di San Marco, book online (you can get tickets day-of) and expect both intense crowds and to wear a paper shawl or skirt if your knees or shoulders are exposed. Constructed from the 9th to 13th centuries, the Byzantine-Italian Catholic church is replete with gold mosaics. Head's up: Photos are not allowed.

Eat:
For lunch, head to Da Ivo (accessible by Gondola or by walking), which is lined with wine bottles and iconic red and white tablecloths. Everything on the menu is excellent, though they're known for a lengthy chalkboard of daily specials.

Do:
Next, hop a vaporetto from the piazza to San Giorgio Maggiore, a small island directly across the lagoon. Home to a Piadino-designed church, you can ascend to its bell towers and take in sweeping views of Venice and the surrounding islands. Then walk to the other side of the island for the Vatican's first Biennale pavilion: They commissioned 10 architects from around the world to design chapels—there are stunning open-air entries from Sean Godsell, Francesco Cellini, Norman Foster—which will be shipped to various spots across the globe at the completion of the exhibition.

See:
After heading back to Venice, head to the Fondazione Querini Stampalia, a "house museum" left to the city by the Querini Stampalia family, which is a recreation of how the noble family lived. What's most stunning is the architectural intervention by Carlo Scarpa downstairs. In 1949, he was charged with restoring the flood-prone ground floor and back garden, where he came up with an ingenious approach: As the waters rise, they come into the space through controlled channels and basins. If the foundation whets your Scarpa appetite, make a pitstop at the Olivetti Showroom in Piazza San Marco, which he designed to showcase their iconic mid-century typewriters back in the 1950's.

Drink:
Conveniently, it's across the square from Caffe Florian, and just around the corner from Harry's Bar, which makes it the perfect aperitivi pit-stop. Steel yourself for legions of tourists and pigeons. For dinner, put Osteria Santa Marina in the consideration set, which is—surprise, surprise—seafood from the surrounding lagoon, but seafood that's artfully arranged in elevated small plates.
VERONA
Do:
While it's easy enough to hop on a high-speed train to Milan, there's lots to see before you get there. Depending on how comfortable you are navigating Italian streets, rent a car or hire a driver. People who have fallen in love with the work of Carlo Scarpa will want to take a quick detour north to Tomba Brion, a cemetery he added to in the '70s near Treviso—it is stunningly beautiful, between the carefully considered landscaping and the pools, chapel, and architectural features (he's also buried there, standing up, like a medieval night).

Do:
Next, head toward Verona, the town that figures prominently in Romeo & Juliet (despite the fact that Juliet is a fictional character, there is a balcony that was apparently hers in the city, where people scrawl messages of love on the wall and take pictures with their lovers). Head to Castelvecchio, a medieval castle that was carefully restored by Scarpa in the '50s and '60s. He designed every fixture, every doorway, every handrail, and it is an incredible juxtaposition between ancient and new—and there are beautiful paintings from Andrea Mantegna and Pisanello.

Eat:
There's a nice restaurant, Trattoria I Masenini, next to the castle if time is tight, otherwise make a reservation for a table on the gorgeously planted balcony at Osteria Ponte Pietra, which affords views of the ancient, namesake bridge and various monasteries dotting the hills of Verona beyond. Incidentally, the food is also very good (get the gnocchi). If you have time, tour the town's Roman amphitheater, Verona Arena, which dates from the 1st century—they hold open-air opera there in the summer. (For oenophiles, there are some nearby vineyards worth hitting up.)

From Verona, it's a pretty basic drive straight to Lake Como. While you can take a train from Milan, it's worth it to have your own car, particularly if you want to explore the hills. (You do.)
LAKE COMO
Check In:
As far as lakeside lodgings go, there is, of course, Villa d'Este. One of the grandest of the grand Italian hotels, Villa d'Este is replete with terraced Renaissance gardens, a floating pool on the lake and a lap pool inside, tennis courts, formal restaurants, and very ornate rooms. But while it's all impeccable, it's also a little stuffy.

About 40 minutes up the lake, there's the Grand Hotel Tremezzo, another 5-star option that's a little more laidback. Like Villa d'Este, it's been a hotel for more than 100 years, but it feels a bit more fun and not fusty—and it offers five restaurants, including a pizzeria and a spot on the terrace (sweeping views) where you can order a burger if you've OD'd on seafood and pasta. The spa is large and excellent and there's a bustling floating pool scene, which means you don't necessarily need

to leave the grounds. The hotel also owns a nearby historic, 16th-century palazzo, Villa Sola Cabiati, which you can rent out in its entirety (six suites, including butler service). The lake towns are sweet and worth an idle stroll, but it's not a bad idea to splash out at the pool or hire a boat for a sightseeing tour from the water (the shoreline is dotted with historic villas).

Eat:
A lakefront stay will likely lull you into relaxing (or a game of tennis), but for those who want to explore, consider lunch at Harry's Bar in Cernobbio (easy Italian fare), or head up the hill for some views. There's a predilection in Italy for naming restaurants after black cats; in Cernobbio, up a precipitous, switchback-intensive road (hire a cab, particularly if you intend to kick back some bottles of wine with your meal), you'll find Il Gatto Nero, which is beloved for its staggering lake views and house specialties, like blue lobster and crab and asparagus risotto.

See:
The towns are great for strolling and shopping, though the real place to be is the water: Do not leave Lake Como without getting out on it. You can rent a boat (with or without a driver) or there are ferries that will take you from lake town to town. If you want a mid-boat ride stretch, hop out to tour Villa Balbianello and its terraced gardens.
MILAN
Check In:
From Lake Como, it's a short and easy 50-minute drive to Milan, where you'll check into the Bulgari Hotel, perfectly situated in the center of the city, adjacent to some of Italy's best shopping.

See:
If time and interest allow, grab a cab to the Fondazione Prada, located in a more industrial part of town, and ascend its primary art tower to take in several floors of contemporary art that's part of the permanent collection (Jeff Koons, Damien Hirst, Louise Bourgeois)—there are always multiple special exhibitions going on as well. Grab a drink or coffee (or ice cream) at the on-site and Wes Anderson-designed Bar Luce and then head back to the city center. You'll want to at least walk past the Duomo, and consider a visit to Leonardo da Vinci's Last Supper at Santa Maria delle Grazie. (Milan is a lot more than fashion and industry; if time allows, consider spending more than 24 hours.)

Shop:
While there's a dearth of good shopping in Venice, Milan is replete with it: The stunning "mall," Galleria Vittorio Emanuele—built in the 1800's by architect Giuseppe Mengoni—is a good place to start, as are Via Montenapoleone, Via Sant'Andrea and Via Santo Spirito, where you'll find smaller Italian brands, like Gianvito Rossi. If time allows, a visit to 10 Corso Como is essential.

Eat & Drink:
Once sated, grab an aperol spritz in the garden at the Bulgari, which hosts a bustling after-work drink scene with the city's many creatives (be warned that smoking is still a central theme in Italian life). After, head out for a late dinner at Bice, renowned for its tartan carpets and its excellent Milanese cuisine—you'll want to order all of the courses and linger over multiple bottles of wine.
PORTOFINO
Check In:
Hop back in the car and head south to Portofino, a few hours from Milan on the sea. Check into the Belmond Hotel Splendido, a stunning seaside classic, and settle in for lunch at La Terrazza, the hotel's restaurant, which perches over the bay (lobster salad, burrata filled tortelli, you get the idea). Portofino goals should really be to hang at the beach and eat well—and you'll have ample opportunities to do both.

ƒ

Do:
After lunch, take a swim in Paraggi Bay, and a walk around the harbor and then tuck into Chuflay for another feast of seafood from the Ligurian sea and wine. When you stroll back to the hotel, top it off with a requisite scoop of gelato at Gepi, which is conveniently next to the hotel.

(May we recommend the nocciola?) If you get itchy for adventure, you can hire a yacht for a cruise at sunset (via Luxury Charter Portofino), go on a dive excursion (we like DWS Diving), visit Castello Brown (a 14th-century fortress), hike or take a boat to San Fruttuoso, a neighboring village that boasts a historic abbey, or walk from the harbor to the lighthouse.

Eat:
Our favorite restaurants to slot into your idle days: Taverna del Marinaio (in town and with a terrace, though the inside is cozy and intimate); Capo Nord (on the sea in the neighboring Santa Margherita; Panificio Canale (for focaccia and cheese); Da Puny (simple and delicious Italian fare); and Pizzeria El Portico (as the name suggests, great pies).
If you don't feel like hiking back to Milan to catch your flight home (leave adequate time there, as the airport is surprisingly large and all gates require a significant walk), most airlines also service Genoa or Pisa.