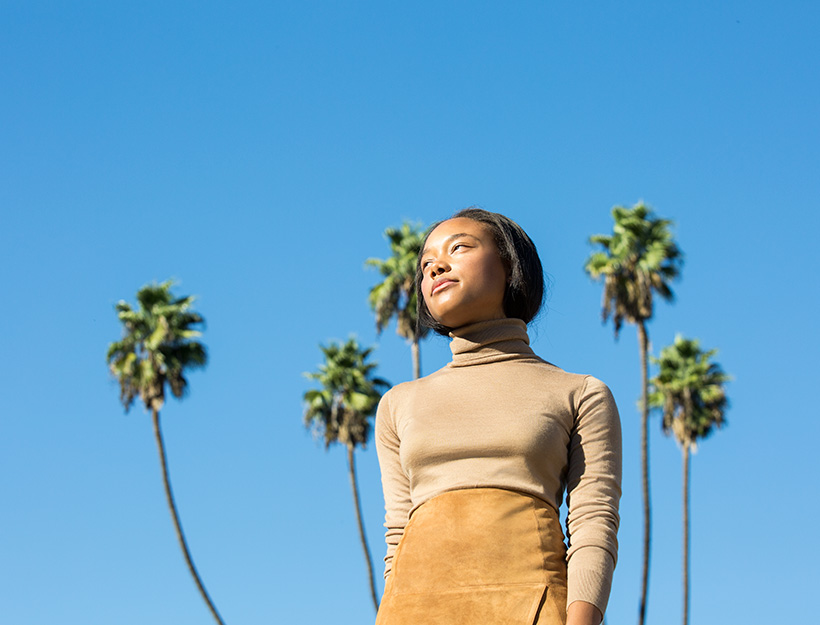 RALPH LAUREN Cashmere Turtleneck Sweater, Ralph Lauren, $850; RALPH LAUREN Aiden Suede Skirt, Ralph Lauren, $2,490; TULESTE Mini T-bar Earrings, goop, $50; CHARLOTTE CHESNAIS Elipse Ring, goop, $576; M. GEMI X GOOP La Paltrow High Platform Sandal, goop, $348
The Insider's LA
There are two kinds of iconic LA: the kind immortalized in books by the likes of Joan Didion, a cultural icon who changed LA's perception of itself, and in films like Sunset Boulevard and L.A. Confidential. And then there's the highly personalized one—the LA that people fall in love with, the kind that exists nowhere else—from its reinvigorated downtown to the picture-perfect stretches of Highway 1. For all of its glossy appeal and insistent glamour, there's substance too. Below, we asked a few of our friends and goop staffers to share their own iconic LA spots with us.
Pacific Palisades
Nestled between Brentwood to the east and Topanga and Malibu to the west, Pacific Palisades is a little hideaway in the part of the city where the ocean meets the wilderness. "Where I live I have 180 degrees of the Pacific Ocean one way and 180 degrees of mountains the other. I'm surrounded by nature, but live in a city. Now that's hard to beat," says Minnie Mortimer, who was photographed in her home. "There's something special about watching the sun set over the ocean and the weather pass through. It puts me in touch with my surroundings. It puts me in touch with time."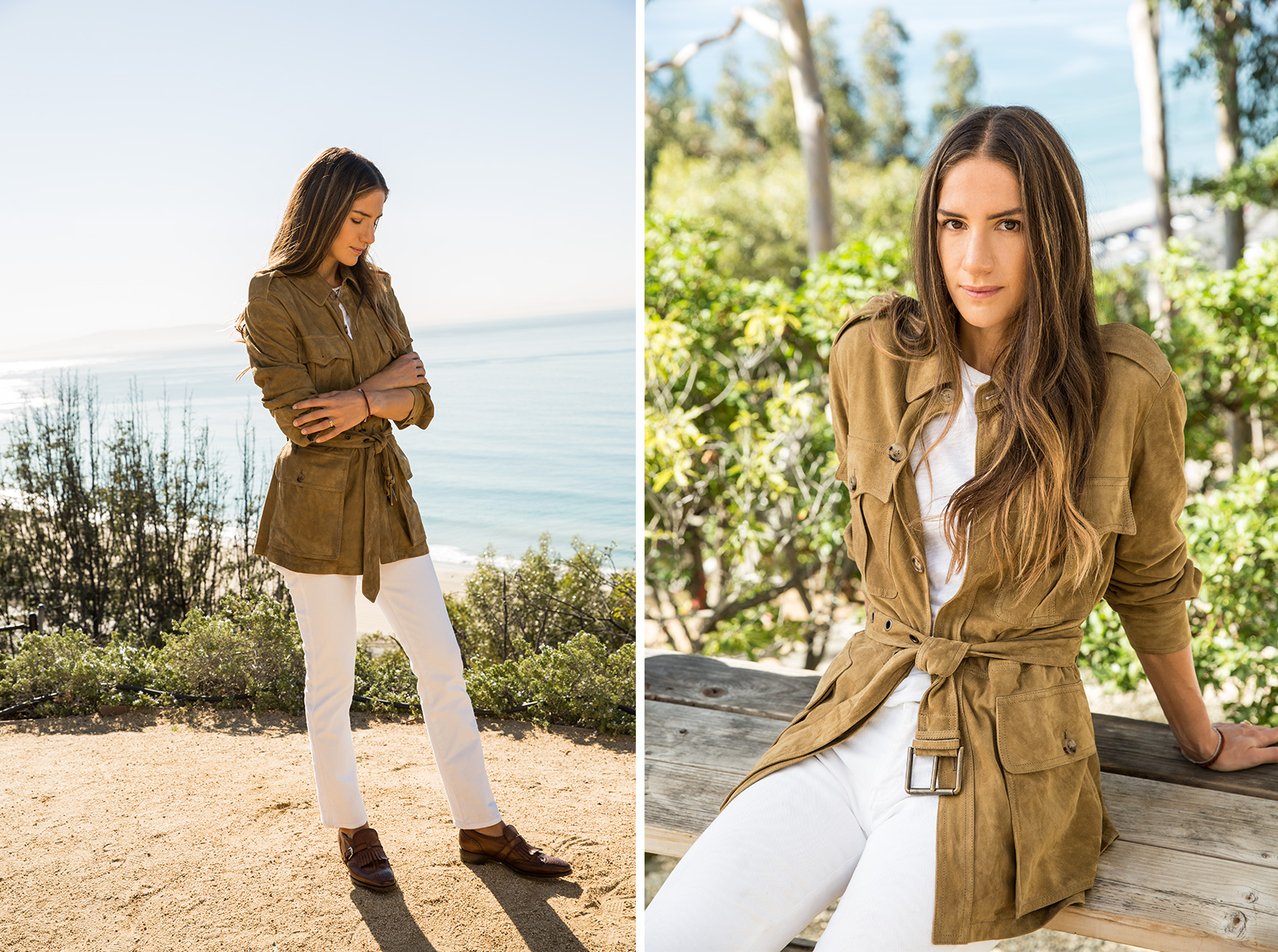 RALPH LAUREN The RL Safari Jacket, Ralph Lauren, $3,290; ATM Schoolboy Crew Tee, goop, $85; M.I.H Paris, goop, $195; RALPH LAUREN Galessa Calfskin Kiltie Oxford, Ralph Lauren, $695; LENA WALD Gold City Ring (New York), goop, $480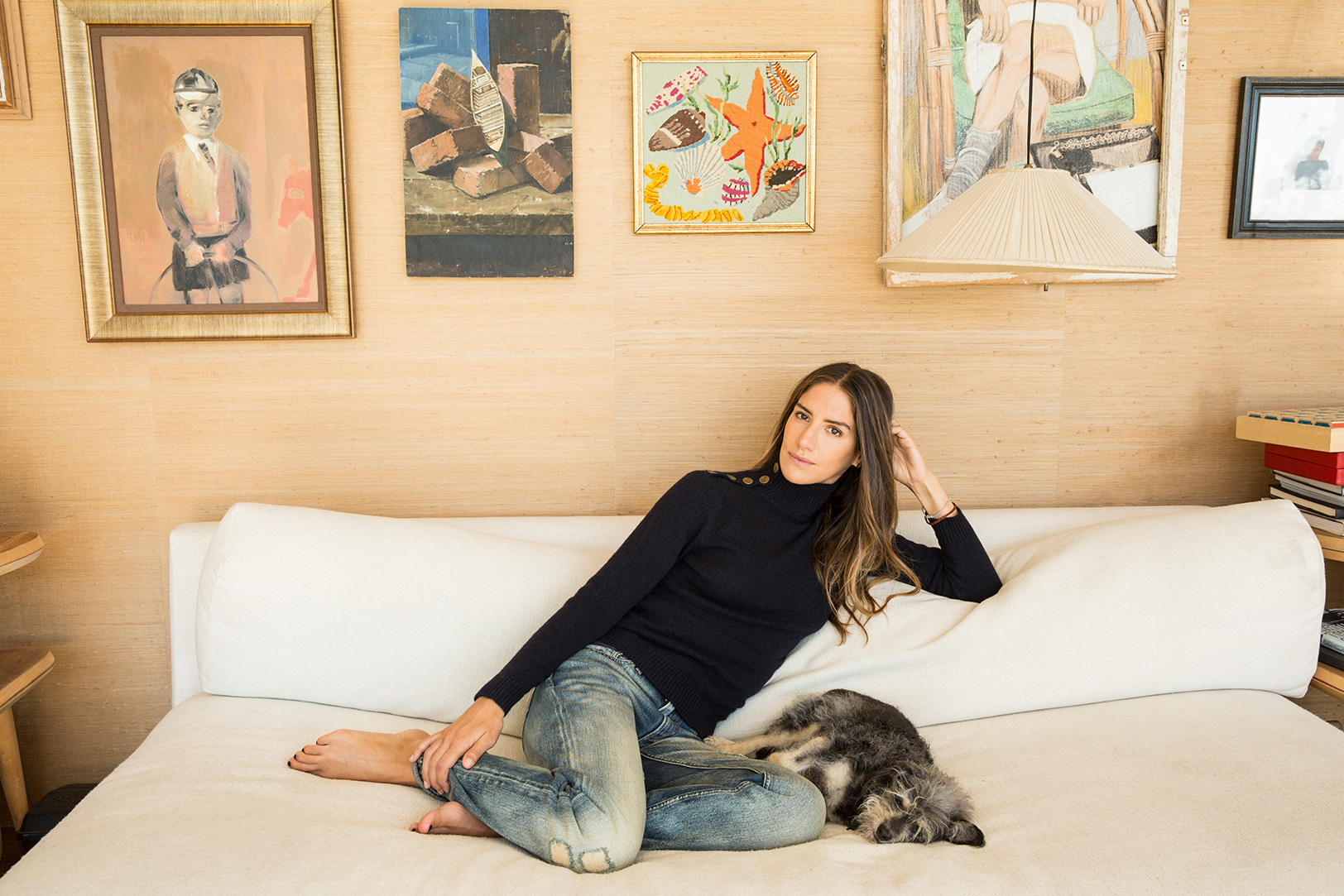 RALPH LAUREN Buttoned Cashmere Turtleneck, Ralph Lauren, $990; RALPH LAUREN 320 Boyfriend Jean, Ralph Lauren, $750; LENA WALD Gold City Ring (New York), goop, $480
Venice
It's fair to say that Venice has had its share of reincarnations. A quick history lesson: The area was developed back in 1905 by Abbot Kinney, who modeled the beach town after the Italian city with miles of Venetian-style canals, carnival rides, and even roller coasters. (It was thought of as a rival to New York's Coney Island.) After serving as a Beat hangout in the 1950s, it attracted artists like John Baldessari and Ed Ruscha, who set up studios there in the 70s. More recently, it's turned into a mini Silicon Valley, with Google, Snapchat, and BuzzFeed taking up post. Lawren Howell, a stylist who has called LA home for the last ten years, has witnessed the rapid gentrification firsthand. "So much of what I love about Venice is its walkability," she says. "I hope, even with all the change, Venice can maintain its unique character as a vibrant and diverse neighborhood."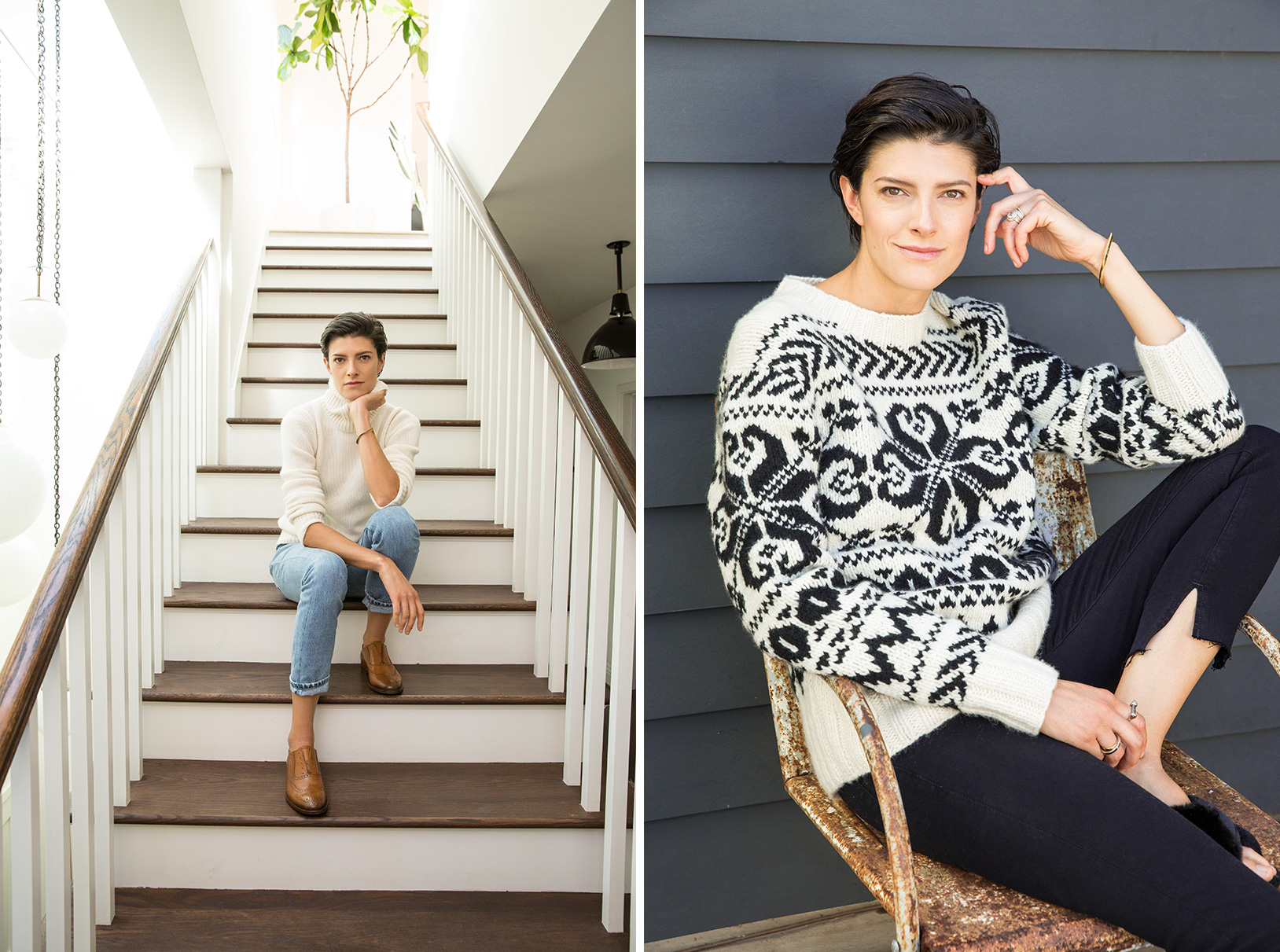 RALPH LAUREN Cashmere Turtleneck, Ralph Lauren, $1,190; RE/DONE High Rise Crop, goop, $255; RALPH LAUREN Quintin Calfskin Oxford, Ralph Lauren, $595; MIANSAI Bar Cuff, Miansai, $205; RALPH LAUREN Cashmere Jacquard Sweater, Ralph Lauren, $1,490; FRAME Le Skinny de Jeanne Raw Stagger Jean, goop, $205; AVEC MODERATION St. Moritz Shearling Sandals, goop, $385; MIANSAI Bar Cuff, Miansai, $205; MIANSAI Screw Cuff Ring Sterling Silver, Miansai, $150; CHARLOTTE CHESNAIS Elipse Ring, goop, $576
Guisado's in Downtown LA
In recent years, Downtown LA has given foodies early-adopter bragging rights thanks to the steady stream of new restaurants popping up across the Arts District and the arrival of Smorgasburg, the Brooklyn specialty food market, which set up shop in the Warehouse District this past summer. "I can't think of anything more quintessentially LA than a good taco, and Guisados happens to have some of the best," says Thea Baumann, goop's food editor. "Their first location opened in Boyle Heights in 2010, and the location in the Broadway Spring Arcade makes it a welcome addition to the rapidly changing food scene in DTLA. It's nice to know that nearly perfect cochinita pibil taco is always waiting for me here."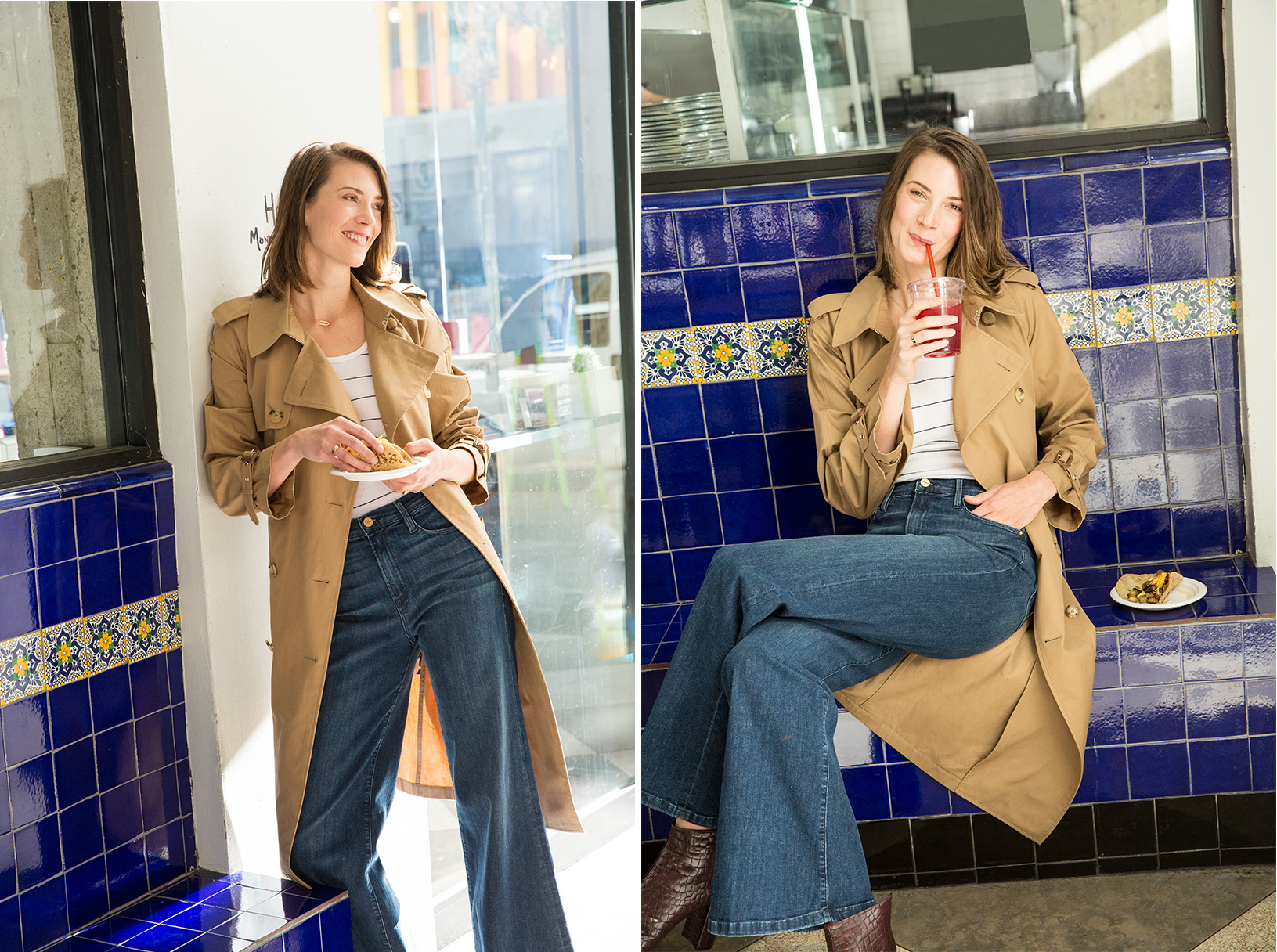 RALPH LAUREN Sinclair Cotton Trench Coat, Ralph Lauren, $2,450; TENFOLD The Eloise Tank, goop, $75; FRAME Le Capri, goop, $249; STELLA MCCARTNEY Alter Croc High-Heel Boot, goop, $865; SARAH CHLOE Ciela band with Center Diamond, goop, $148
Ace Hotel
Downtown LA may have been called the "next" hot neighborhood for more than a decade, but it finally hit its stride a few years ago with the opening of Ace Hotel on a skyscraper-lined stretch of Broadway. Here, in the old United Artists building, the 182-room hotel's remodel was led by design maestros Commune, who appointed the space with work from the Haas Brothers, checkered flooring, and postcard-sized artwork by artist Mike Mills. "I head straight to the rooftop for a sunset cocktail (and that dreamy LA light) for a killer view. The glossy turquoise Art Deco Eastern building is probably one of my favorite buildings in the entire city," says Nandita Khanna, goop's editorial director.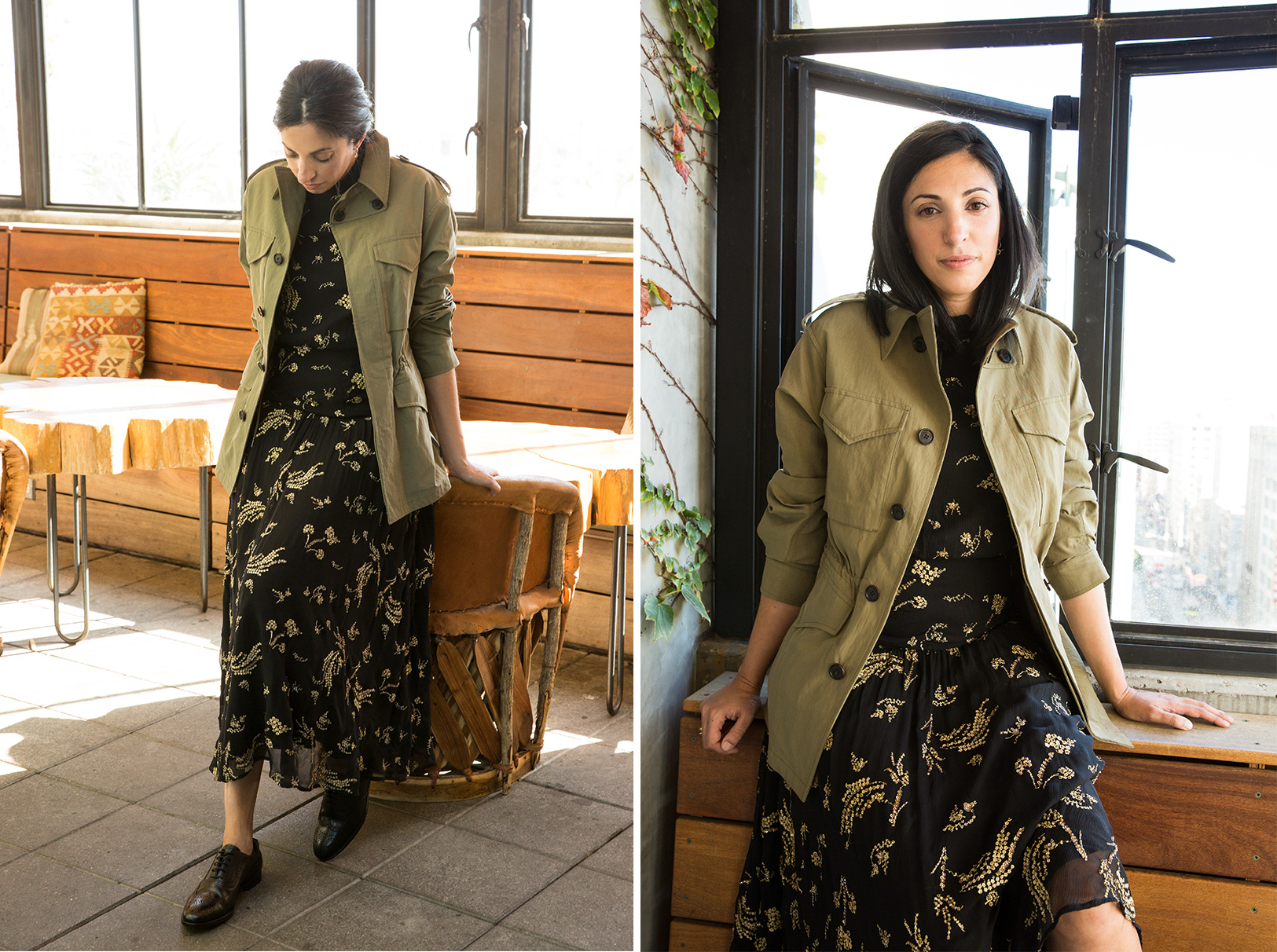 RALPH LAUREN The Army Field Jacket, Ralph Lauren, $1,490; SUNO Embroidered Ruffle Neck Sleeveless Maxi Dress, Suno, $1,095; RALPH LAUREN Quintin II Calfskin Oxford, Ralph Lauren, $625; VITA FEDE Ultra Mini Titan Band Crystal Ring, goop, $275; CHARLOTTE CHESNAIS Mini Horn Earrings, goop, $828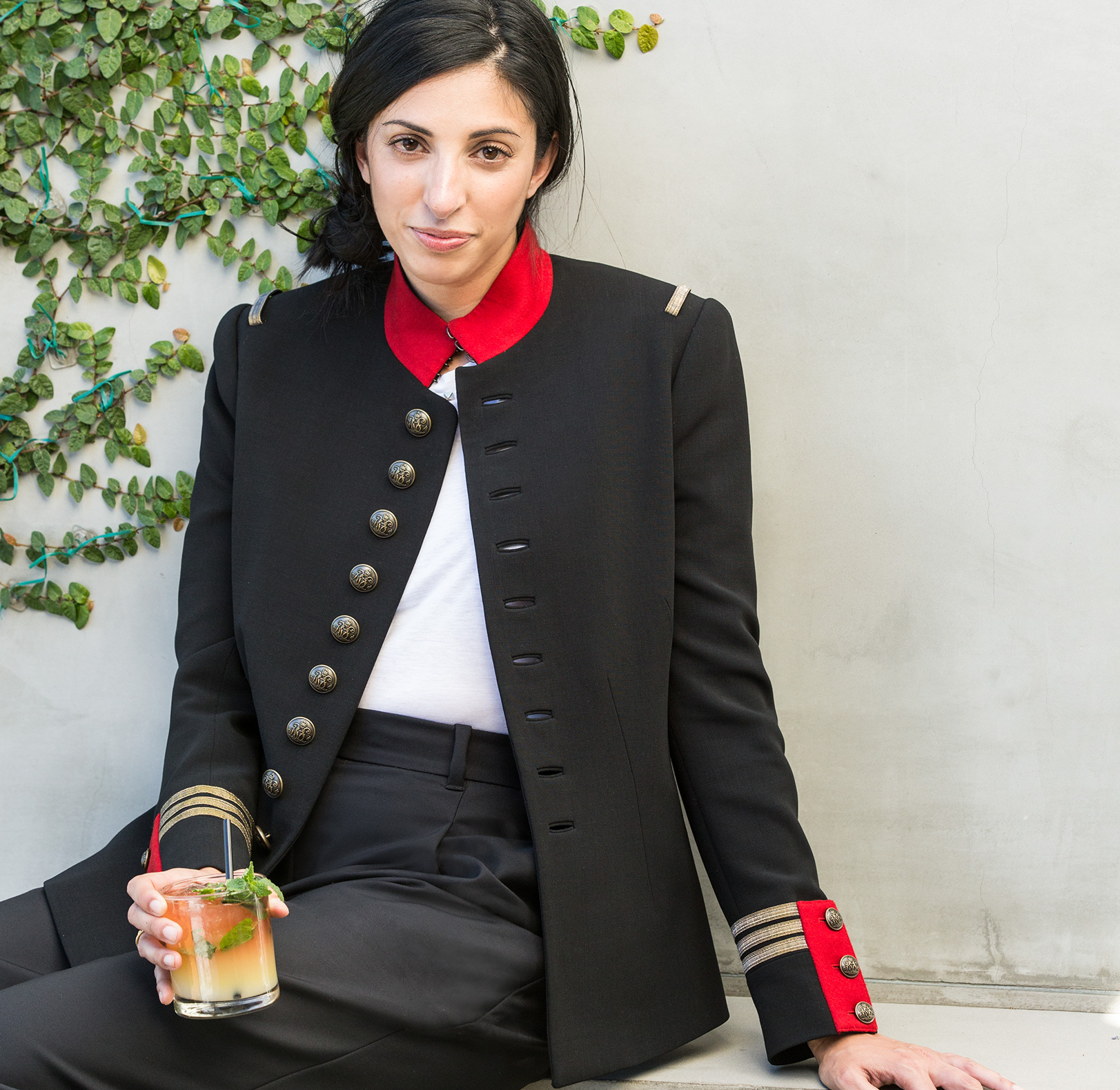 RALPH LAUREN The Officer's Jacket, Ralph Lauren, $2,290; VALENTINO Rockstud Collar Tee, goop, $990; 3.1 PHILLIP LIM Wide-Leg Cropped Pant, goop, $395; VITA FEDE Ultra Mini Titan Band Crystal Ring, goop, $275
Mulholland Drive
This scenic 21-mile-long stretch of road that winds through the Santa Monica Mountains and Hollywood Hills offers views of the sprawling city down below and, perhaps most famously, the Hollywood sign. The road is referenced in countless songs and novels, including the 2001 dreamlike David Lynch film that bears the same name. (The director has reportedly said, "You can feel the history of Hollywood on this road.") For goop Associate Beauty Buyer Ivy Benavente, a windswept drive down Mulholland conjures up her own fond memory: "In high school, when I was lucky enough to get to borrow my dad's vintage Mercedes I always took the long way home along Mulholland. It was the prettiest at sunset."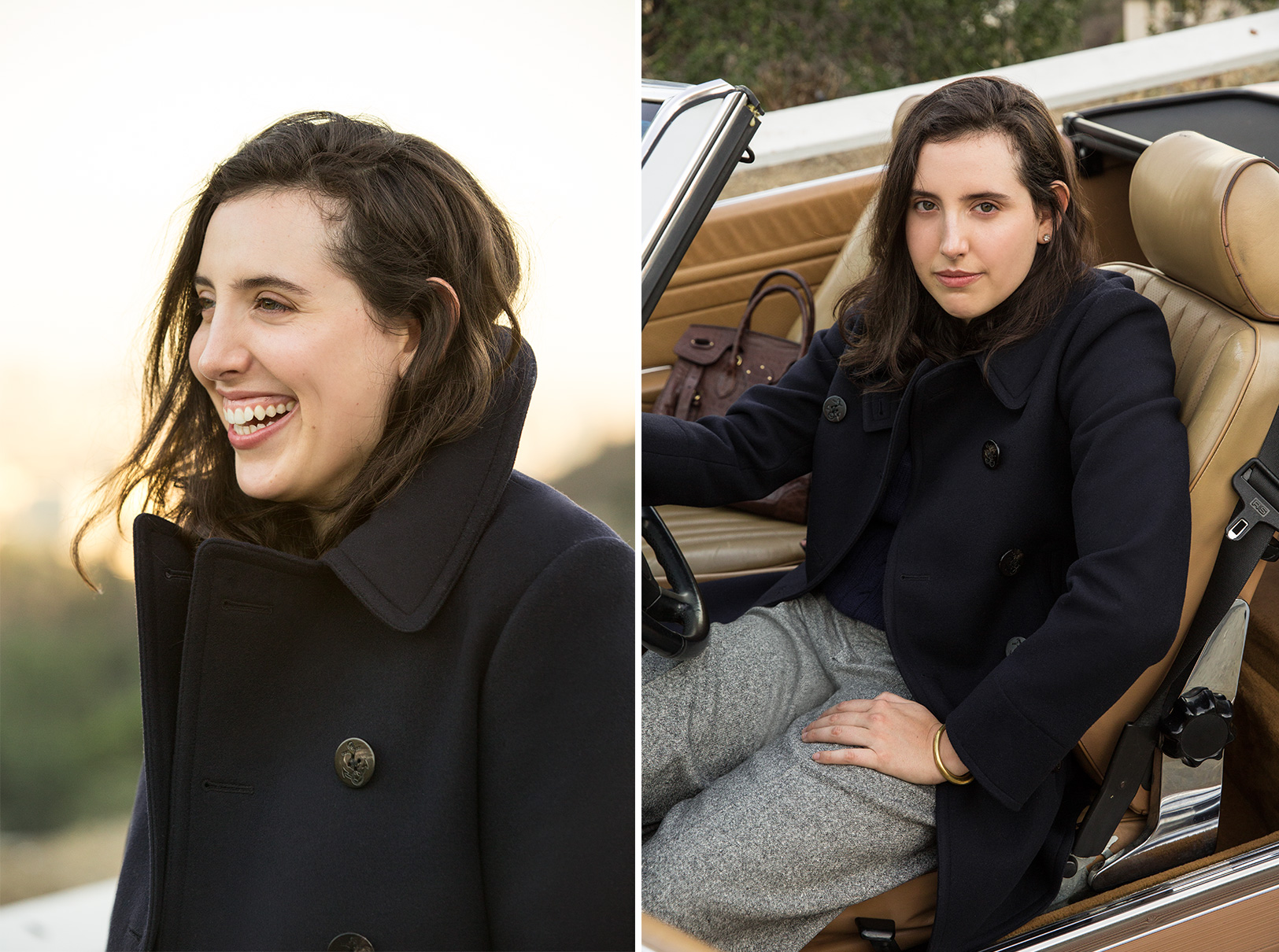 RALPH LAUREN The Peacoat, Ralph Lauren, $2,690; RALPH LAUREN Cable-Knit Cashmere Sweater, Ralph Lauren, $750; GOOP LABEL Eliza Wide Leg Culotte, goop, $325; RALPH LAUREN Crocodile Loafer, Ralph Lauren, $5,500; ADINA REYTER Diamond Baguette Flower Posts, Adina Reyter, $935; SOKO JEWELRY Dash Cuff, goop, $78
Elysian Park
With its sycamore-lined trails and views of Downtown LA and the San Gabriel Mountains, the 600-acre Elysian Park more than lives up to its superlative as the city's oldest park. "I love the palm trees here," says Heaven Saunders, goop's office manager. "They're a constant reminder of the warm weather my hometown has to offer."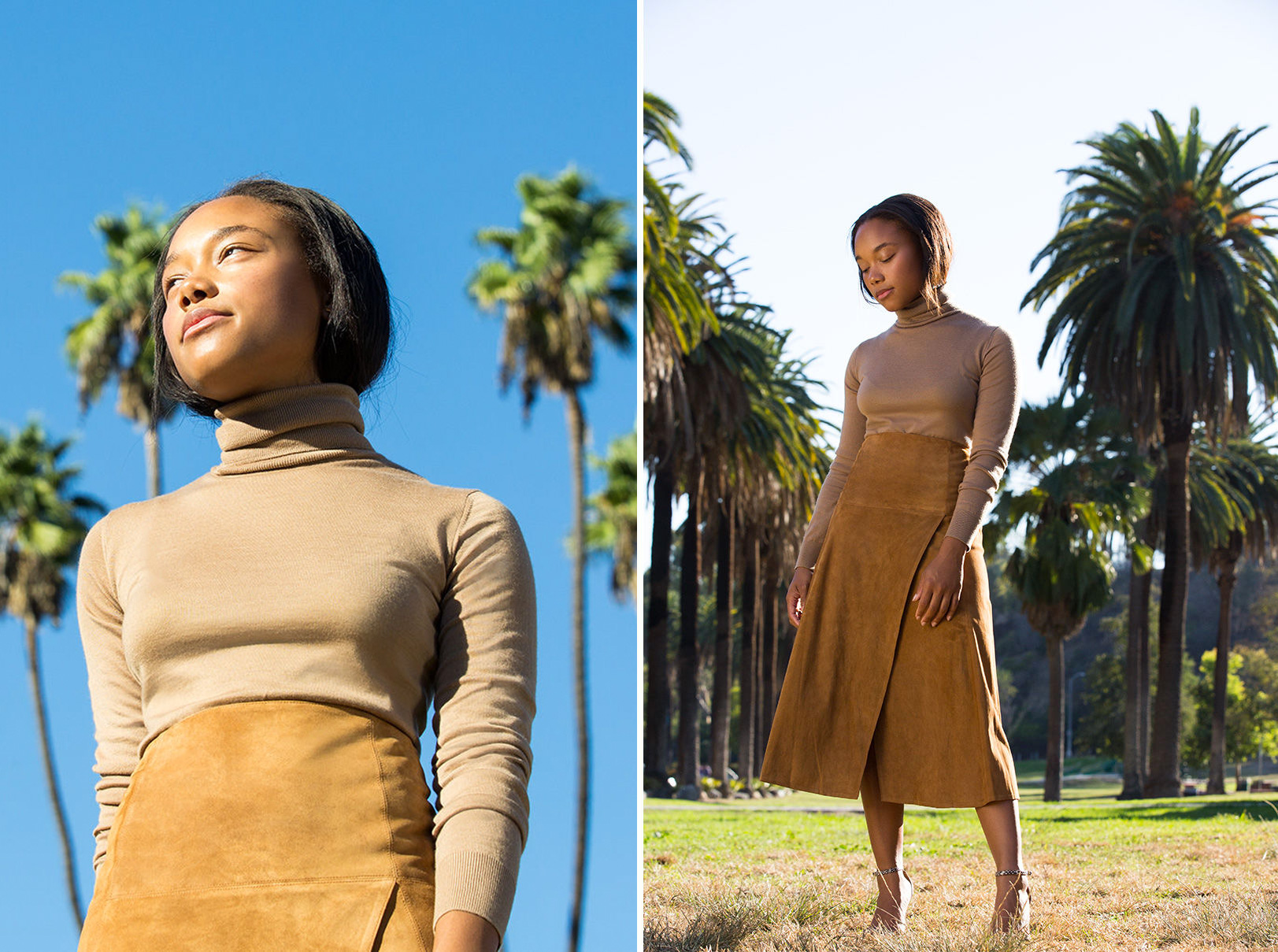 RALPH LAUREN Cashmere Turtleneck Sweater, Ralph Lauren, $850; RALPH LAUREN Aiden Suede Skirt, Ralph Lauren, $2,490; TULESTE Mini T-bar Earrings, goop, $50; CHARLOTTE CHESNAIS Elipse Ring, goop, $576; M. GEMI X GOOP La Paltrow High Platform Sandal, goop, $348
Photographer: Brigitte Sire
Stylist: Shadi Beccai
Hair & Makeup: Bethany Brill
Special Thanks: Guisado's and Ace Hotel Downtown LA