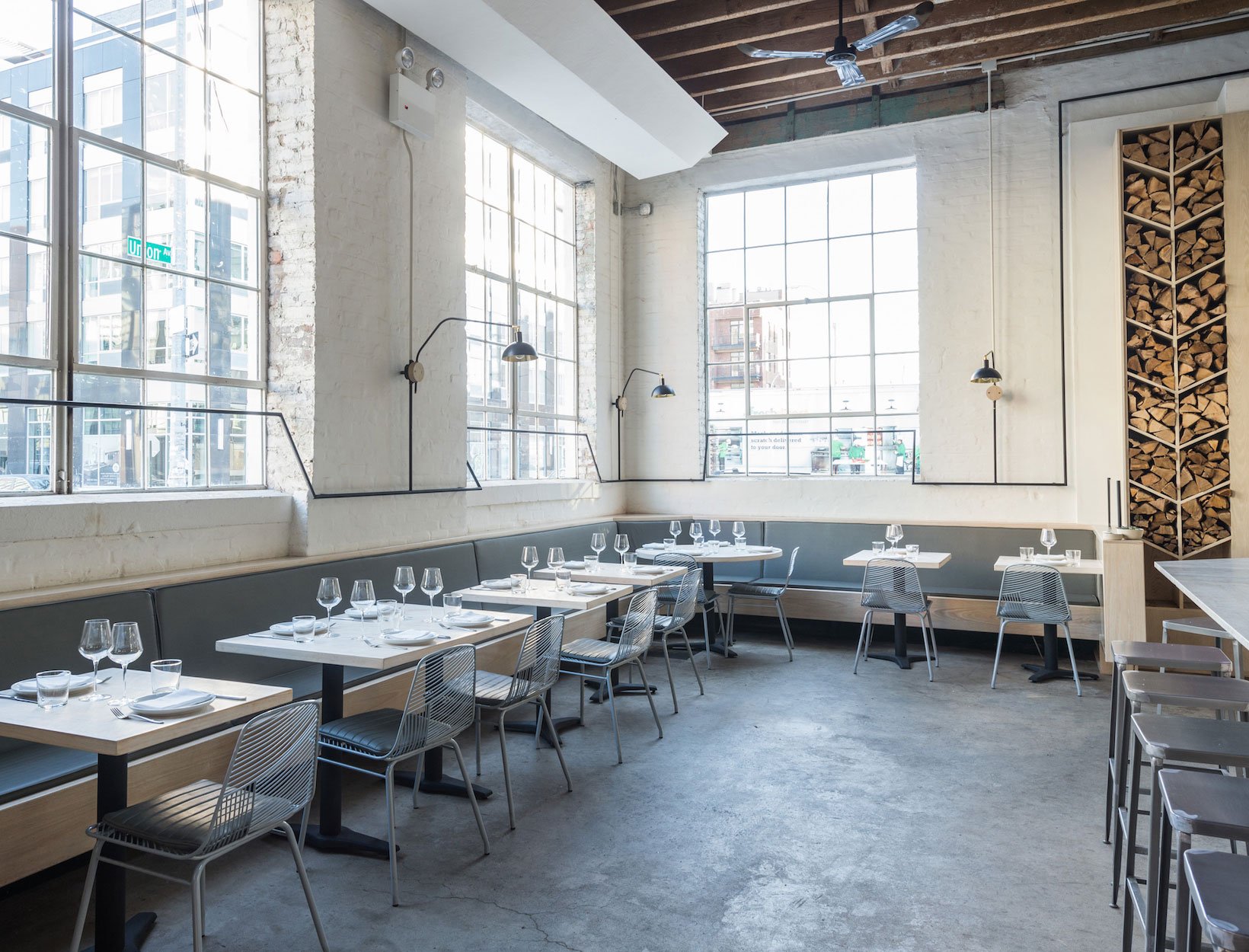 The Hometown Guide: Brooklyn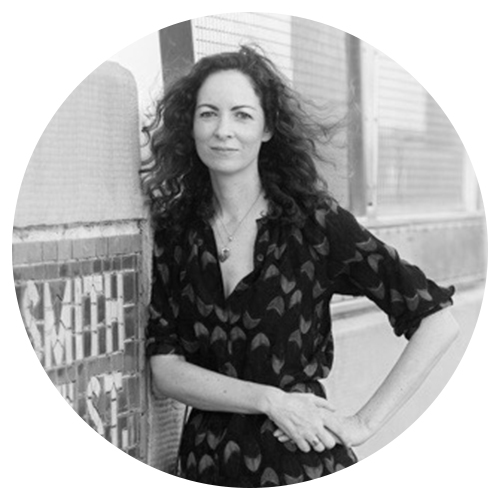 Few wind up with a multihyphenate career quite like Kerry Diamond's. Diamond is an editor turned PR executive turned restaurateur turned editor again but this time in chief. Diamond and her cofounder Claudia Wu have been celebrating the power of women in the food world in their independent magazine Cherry Bombe. The first issue, five years ago, featured Karlie Kloss on its cover, and they're showing no signs of slowing down. To date, they've launched a cookbook, two podcasts, and the Cherry Bombe Jubilee—a daylong celebration of all things food and wine in New York City. We caught up with Diamond on the heels of her sixth Jubilee and got a tour of her Brooklyn neighborhood, including her coffee bar, Smith Canteen, and a few women-run businesses she loves.
EXPLORE OUR ENTIRE BROOKLYN GUIDE
Kerry's Picks

Books Are Magic
Cobble Hill

Cobble Hill, Carroll Gardens, and Boerum Hill residents were rightly bummed when one of the best independent bookstores in all the boroughs (and arguably the country) announced it was closing at the end of 2016. After thirty-five years in business, whatever was to come after BookCourt had big shoes to fill. And it did—fill them. Novelist Emma Straub (The Vacationers, Modern Lovers) swooped in with her husband, designer Michael Fusco-Straub, to open the immediately adored Books Are Magic. Their monthly lineup of book talks and signings brings out the brightest of the literary world (of which Straub is a clear darling). If it's your first time, take a picture by their fun mural before you head inside.

Owner and buyer Jen Mankins has built a bit of an empire out in Brooklyn, drawing Manhattanites out to shop in the process. Her eye is both quirky and cool, meaning that you'll find a pretty irreverent (and bright) mix here, along with picks Alexander Wang, Zero + Maria Cornejo, and Tsumori Chisato. The racks for men are just as on point.

For years, this teeny, tiny shop on Williamsburg's main drag has been one of the best resources in Brooklyn for jewelry. Stackable rings, sweet little pendants, and more precious offerings from designers like Elisa Solomon fill the cases. Weirdly, because space is tight, we actually like shopping their website more.

Eva Gentry Consignment is not your typical thrift shop. On any given day you'll find Marni, Stella McCartney, Ann Demeulemeester, Dries Van Noten, Helmut Lang, and Alexander Wang. The clothes are pristine and often have never been actually worn.

Go to La Vara with a few friends, because you're going to want to order everything on the menu starting with the fried chickpeas and working your way through everything that looks good—it all is. Chef Alex Raij serves up southern Spanish cuisine with Jewish and Moorish influences, so house-cured salt cod is served with citrus, olives, egg, and pomegranate, and a half chicken is served with spiced onions and cumin.

It's still pretty hard to nail down a reservation at Chef Missy Robbins's first solo venture, an Italian restaurant set up in what used to be an auto garage. Pasta is the move here, but people also love the grilled seafood—the menu is separated into big fish and little fish, but the truth is they're all standard mains size-wise. Should you find yourself in this part of Williamsburg during the day, go to the takeaway Lilia Caffé attached to the main dining room for strong espresso and house-made pastries in the morning, and delicious soft serve gelato and focaccia midday, both good for a quick refuel. Photo: Evan Sung.

This unpretentious neighborhood joint zeros in on comfort food—meatloaf, chicken cutlets, patty melts, stove-top mac 'n' cheese. Brunch is epic, too, with its frito migas and an everything bagel babka. (This is New York, after all.) Together, co-owners Libby Willis and Bill Clark, who first worked together at Brooklyn vegan bakery Ovenly, have gone out of their way to create a warm and welcoming space geared toward the LGBTQ+ community, but it's the kind of spot where you want to hang out no matter your sexual orientation. MeMe's is named for Clark's grandmother, and the entire space has an all-in-the-family vibe: the leather banquettes were designed by Willis's brother, who lives in the Hudson Valley, and the quirky oil paintings were done by her grandfather.
Photo: Noah Fecks.

Poppy's has long been a favorite catering spot—everything is good, seasonal, and thoughtful. On the weekends, it opens up its café doors to the neighborhood, serving up Poppy's beloved sweet treats (chocolate babka, carrot pistachio cake), plus tartines and grain salads. There's a weekend lunch box, too, that's great if you're in a rush or want to take something to nearby Carroll Park.

Reminding us of what some of our favorite beauty boutiques were like when they first opened, Shen Beauty offers an ever-expanding range of exclusive, niche brands, such as Kate Logan and Percy & Reed, in a clean, bright and elegantly girlie space. Everything here is super clean and nontoxic, too, including goop's own line of clean skin care, which is a pretty amazing touch.

This grab-and-go café and coffee bar is tucked into an old pharmacy from the turn of the twentieth century (tile floors and original shelving that now displays indie journals). The team whips up their own fresh almond milk daily, and the turmeric latte is the thing to order; there's also a solid menu of green, black, and herbal teas, plus the standard espresso drinks you'd expect from a spot like this. Their new baker, Gabi, is known for her strawberry, basil, and quinoa muffins—they're usually sold out by 9 a.m.
Photo: Naian Gonzalez.

The Good Fork
Red Hook

Regulars of chef Souhi Kim's Red Hook spot will tell you to start with the homemade pork dumplings—they don't disappoint. While there's plenty to choose from as far as mains go, her other specialty is the steak and eggs, served Korean-style with kimchi rice cakes. (You can sub in tofu for the steak.) The same warmth that Kim puts into her cooking is palpable in the space—the dining room is vaguely maritime, with a curved wood ceiling and small booths that feel cozy. Go on a Wednesday for ramen night. Trust.