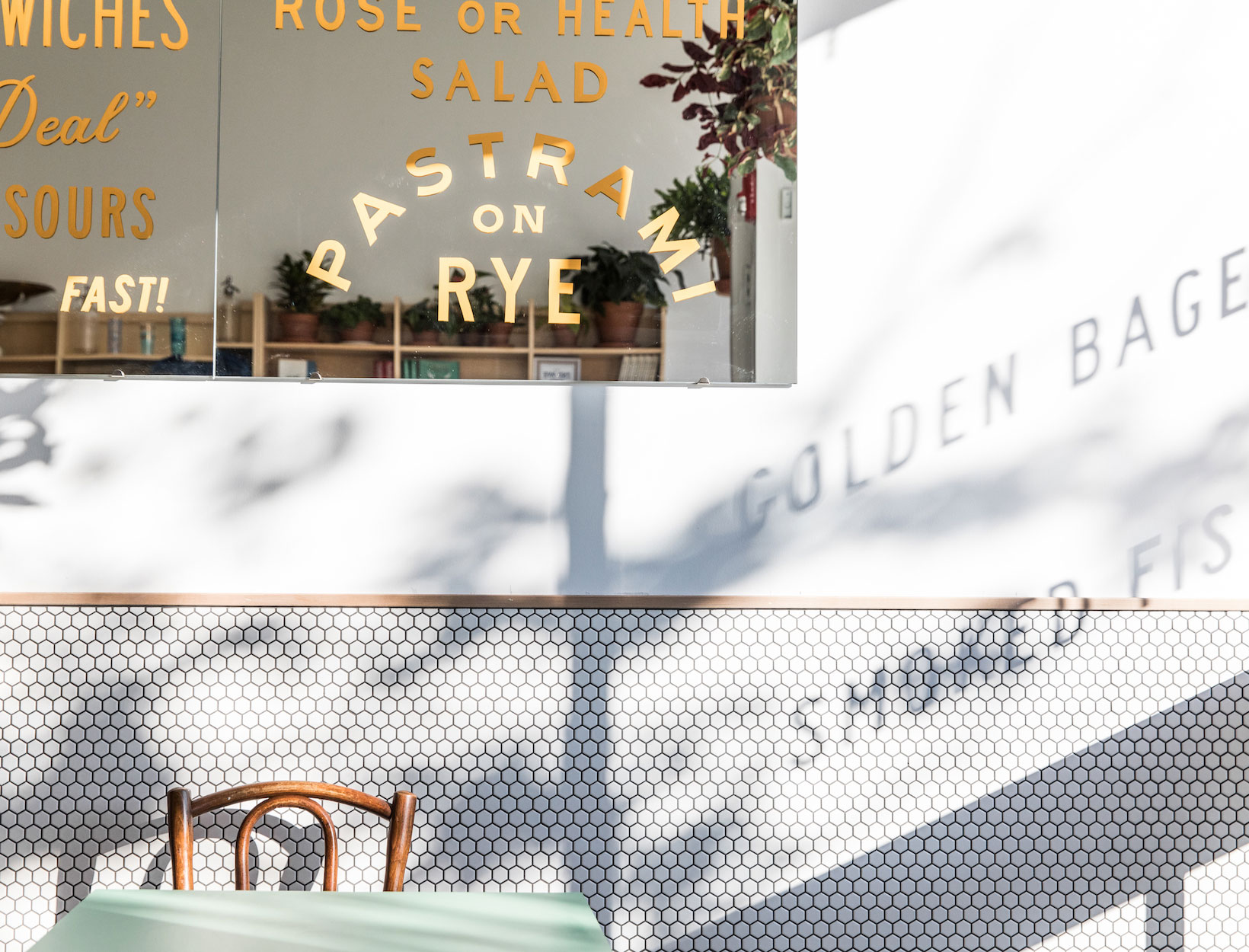 Photo courtesy of Greta Rybus
The Four Most Underrated
American Food Cities
Discussions about the best restaurants in America are all too often summed up in six words: New, York, Los, Angeles, San, and Francisco. Or maybe eight if you throw in Austin and Seattle. But as farms get closer and closer to tables and as more of us are putting a premium on experiences that feel authentic, smaller cities are getting new attention as exciting, one-of-a-kind destinations. And here's what these places can offer that the big cities lack: a truly local, unique meal. Maybe it's lunch on an island in the middle of the Pacific. Maybe it's dinner in the foothills of Appalachia. These towns are relatively undiscovered as food-first destinations—except by the locals who eat there. And that's exactly what we love about them.
Asheville, North Carolina
Surrounded by both the Blue Ridge and Great Smoky Mountains, Asheville is known as an unexpected oasis of bohemia in the South. Even with a population hovering around 87,000, the arts and culture scenes bloom here. And it's a regional-food powerhouse. The generations-old family farms are complemented by a new wave of young chefs who've recently set up shop, inspired by the rural mountain ingredients, like wild ramps and heirloom beans, and the freedom that comes with working outside a crowded, busy—and far more expensive—city.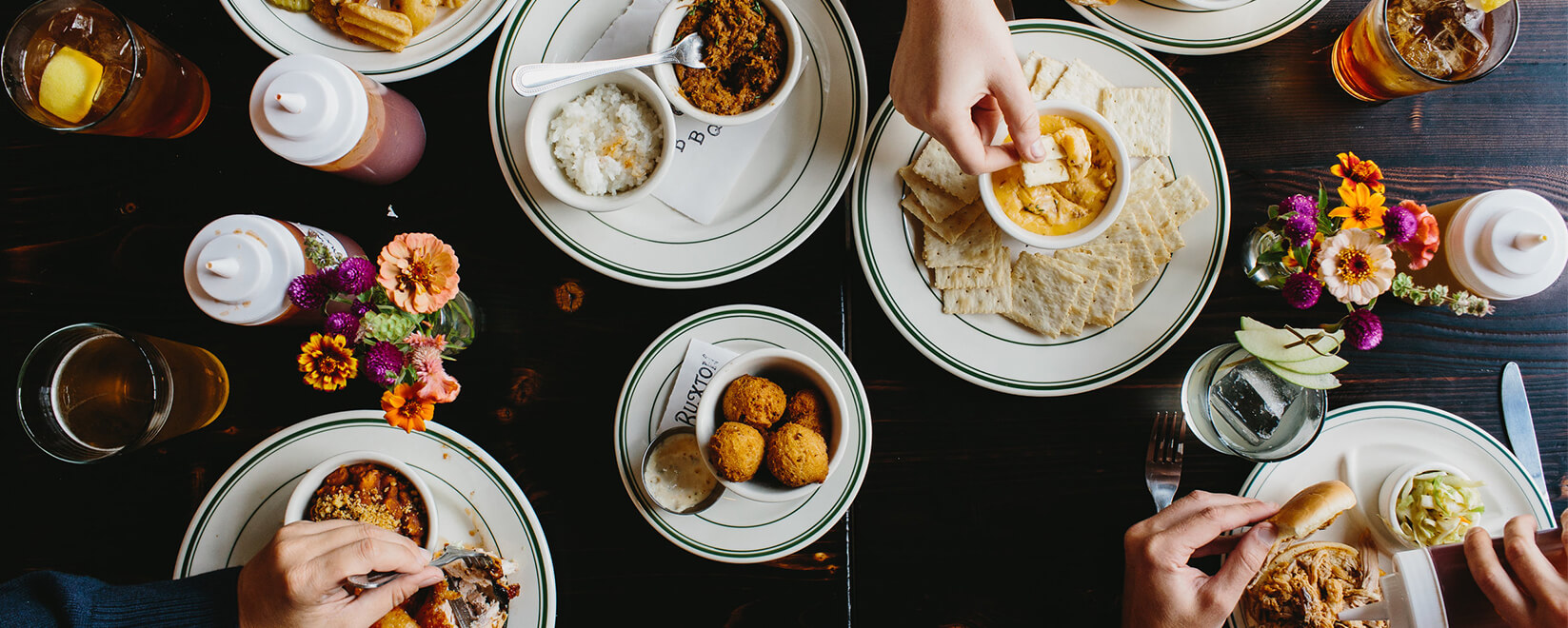 Eat: One of the best places to experience Asheville's version of the new South is at Gan Shan Station, which serves Asian-inspired food with only locally sourced ingredients. The Korean cabbage wraps with pulled pork and pickles, cucumber, radish, and kimchi are a standout. Over at Nightbell, small plates, like squash and verbena fritters and grilled hen of the woods mushrooms with sesame oil and garlic cream, are a testament to Appalachia's foraged bona fides. For BBQ, Buxton Hall is the place to be for its racks of spicy ribs and pit-smoked chicken. And North Carolina native John Fleer helms Rhubarb, famous for its Sunday Suppers, the menu of which changes weekly but might include comforting dishes, like tomato-jam-glazed meatloaf, wood-roasted Vidalia onion potato salad, and salsa verde wax beans and sweet peppers.
Stay: Bunn House has just five cozy guest rooms in a former mansion built in 1905, each with exposed-brick walls, a terrace, and a supremely comfortable bed outfitted in Frette linens. It's within walking distance of downtown Asheville, which makes it a convenient home base (for the most part, it's a great idea to eat in town, but stay in for breakfast: The hotel offers a tasty gluten-free granola with almond milk and coffee in the mornings). Otherwise, the Grand Bohemian Hotel is an atmospheric, 104-room hunting-lodge-style property near the Biltmore Estate. It has a kitschy, throwback vibe thanks to plenty of taxidermy, huge stone fireplaces, intricately carved teak columns, and lots of silk and velvet accents. It's not for everybody, but you can't call it boring.
See/Do: Finished in 1895 and commissioned by George Washington Vanderbilt II, the Biltmore house (part of an 8,000-acre estate) is one of the finest remaining examples of Gilded Age excess. It's a hulking French Renaissance–style chateau with 250 rooms and sixty-five fireplaces spread over four acres of floor space. The surrounding grounds were designed by Frederick Law Olmsted (the same landscape architect who helped create New York City's Central Park) and is probably the closest thing the US has to a royal palace. If exploring the property is a priority, consider booking a room at the opulent Inn on Biltmore Estate, which comes with complimentary access (and shuttle service) to the house and grounds.

Maui, Hawaii
Okay, so technically it's more of an island than a city, but Maui has gotten a lot of culinary buzz lately. While Hawaii isn't traditionally known as a food destination, it seems that in recent years, farmers and chefs here have realized the Garden of Eden they're sitting on—and have prioritized sustainable, locally sourced produce and ingredients. Much of it comes from the rural Upcountry region in the center of the island, which also has a long history as the unofficial ranching capital of the state.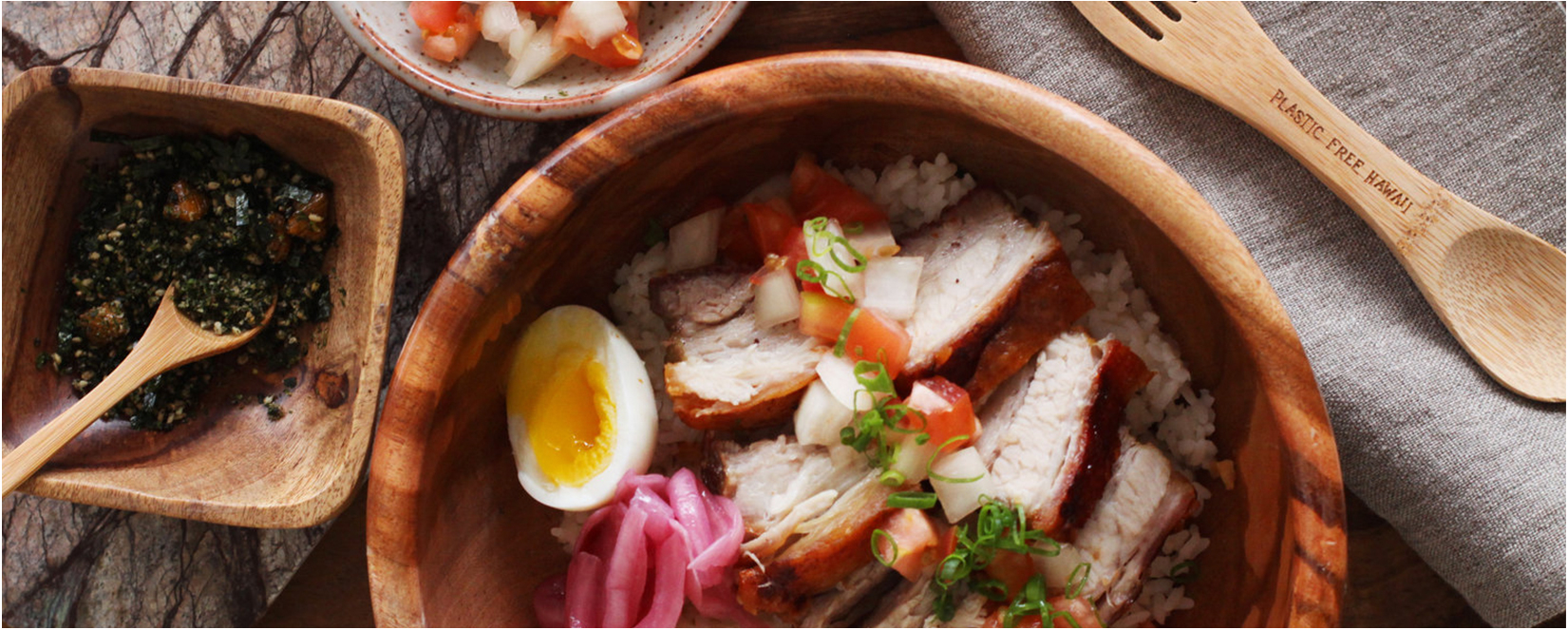 Eat: One of our must-visit spots is always Leoda's Kitchen and Pie Shop on the island's western coast. It offers a range of lunch options, from the healthy (mixed hydroponic greens with local herbs and tomatoes) to the decadent (a silky, rich coconut cream pie). A relative Maui newcomer that debuted two years ago in the rural Waikapu Valley, the Mill House sources most ingredients (avocados, carrots, fennel, papaya) from the restaurant's own sixty-acre plantation or from nearby farms, and you can't go wrong with the locally caught mahi-mahi, snapper, or ahi tuna. And in Kahului, former Top Chef contestant (and Hawaii local) Sheldon Simeon and his wife, Janice, opened Tin Roof, an unassuming noodle shack in 2016, and it became such a hit that he plans to open a new spot nearby this year. The menu will pay homage to Simeon's Filipino heritage, while using only ingredients native to Hawaii. For the super health-conscious, Mana Foods, in the small town of Paia, is heaven. Stocked with organic veggies and fruits, this is also the place to come for flower essences, Chinese herbs, essential oils, and aromatherapy candles. Go early: Paia also has a great art scene, which is fun to explore before dinner.
Stay: The historic Lumeria Maui, in Upcountry, is just the rural respite you need to practice meditation or take an aromatherapy class—or learn about the land through its horticulture programs. The beauty and serenity of the island attracts yogis of all disciplines and from all over the world, so check the calendar for upcoming retreats and workshops. On the other side of the island, Hotel Wailea is a sleek, adults-only resort amid some of the poshest real estate in Hawaii. Or arguably the world. Aside from an atmosphere of hushed serenity, it has one of the best swimming pools on Maui and incredible views stretching out to sea, thanks to its location on a hill high above the town of Wailea.
See/Do: Driving the Road to Hana is billed as either a little touristy or the best way to see "the real Hawaii." (In truth it's both.) It's fifty miles from Kahului (Maui's main airport) to Hana on Highway 36, and fair warning: It includes some sketchy curves. Depending on traffic, the drive itself is only a few hours, so it makes a great day trip (in which case it's best to leave before sunrise). But this adventure is largely about the journey, which means taking the time to stop and enjoy everything you're passing—i.e., Maui's magnificent coastline, rich rainforest landscapes, waterfalls, tropical foliage, and a thousand other things that will make you think you're looking at a postcard. There are also two standout beaches near Hana: the black sand beach at Wai'anapanapa State Park, called Pa'iloa, because it's such a sight; and Hamoa Beach, because it's likewise pretty and a relatively easy swimming spot. If you want to make a bigger trip of it, consider staying the night in Hana; Travaasa is a solid hotel option, and there are also some fun Airbnbs in the surrounding area.

Portland, Maine
Although that other Portland on the West Coast seems to get all the attention, the New England one deserves just as much love. Especially when it comes to discovering Maine's incredible culinary bounty through the restaurants of its largest city. And no, it's not just steamers and lobster rolls anymore. Portland has evolved to reflect its increasingly diverse population and the young chefs who've come to try things they probably wouldn't in a bigger city.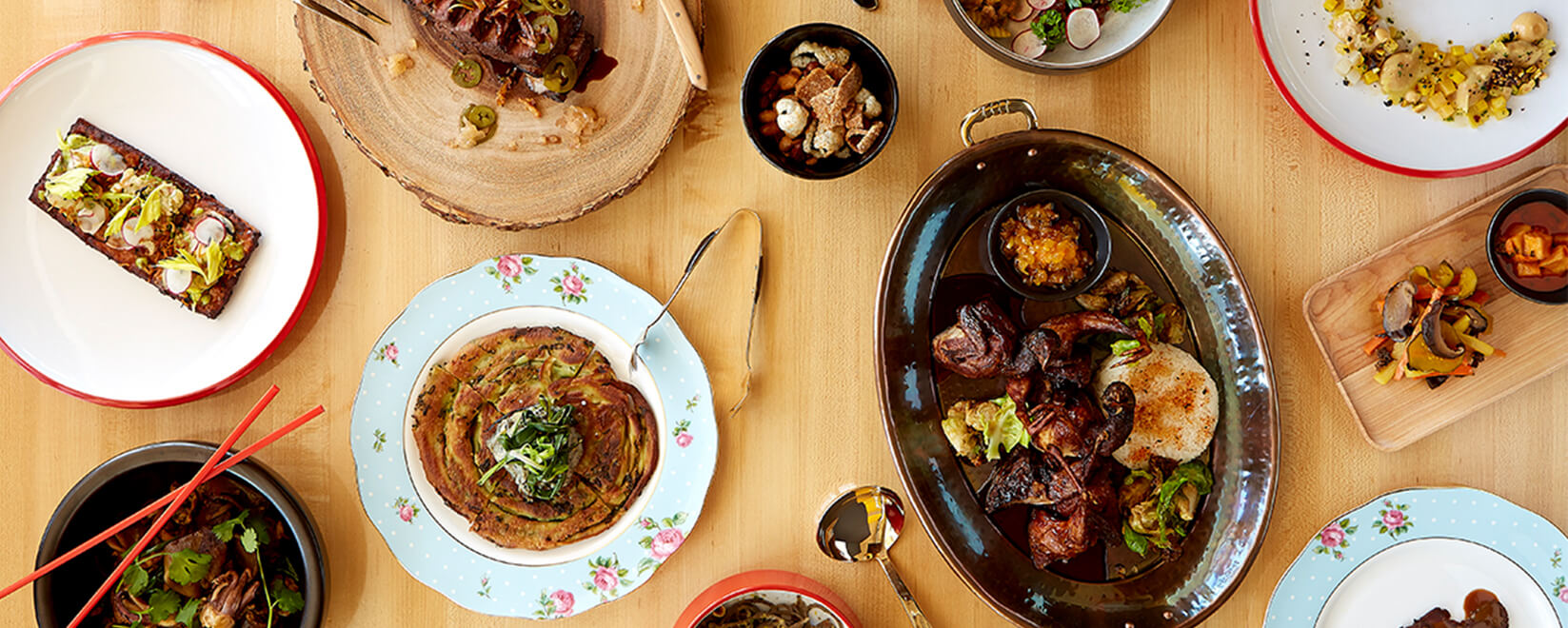 Eat: Eventide Oyster Co., for instance, does have its own version of the lobster roll, but its is served on Chinese steamed buns. At Drifter's Wife, the incredibly cool space (where the sleek black walls and modern farmhouse furniture give everything a sophisticated edge) is complemented by a veggie- and seafood-heavy menu conceived by ex-Brooklynites Peter and Orenda Hale. Items include escarole with fennel, bread crumbs, and Parmesan and mackerel with wax beans, new potatoes, and rouille. Rose Foods is where you'll find the best bagels and lox in Portland (or all of Maine, for that matter), while the Honey Paw draws inspiration from Japan, Indonesia, China, Thailand, and, of course, Maine. Just-caught local lobster is used here in dishes like wontons with dashi and confit mushrooms and curry with rice noodles, fish cake, grilled zucchini, and kaffir.
Stay: Named after Francis Fassett, the architect who designed the building itself in 1881, the Francis Hotel is a quaint, two-story brick townhouse in Portland's historic West End neighborhood. Its fifteen rooms are modern and minimalist—a stark contrast to the nineteenth-century facade, but it all somehow works. And the staff must be the best (or at least the friendliest) in Portland. Our other favorite place to book is the Danforth, which served as a Prohibition hideout, Episcopal housing, and boarding school before it was transformed into an elegant inn in 1993. Its location, near Congress Street, is perfect for browsing the art district and Portland's galleries, shops, and restaurants.
See/Do: About eight miles south of Portland in Cape Elizabeth, Crescent Beach State Park makes a fun, wilderness-themed afternoon outing. The mile-long beach for which it's named is the coastal Maine of your dreams: white sand and grassy dunes surrounded by dense woods and rocky ledges. Come here to propose to someone—or just take a lot of pictures. It's stunning. Aside from hanging out on the beach (bring a sweatshirt—even in summer—in case temperatures are on the chilly side), there are plenty of trails for nature walks and bird-watching. Don't dismiss Maine in winter, either. It's worth a visit to Cape Elizabeth during the snowy season for the utter peace and quiet and the cross-country and snowshoeing opportunities.

Photo courtesy of www.visitportland.com
Milwaukee, Wisconsin
On the shores of Lake Michigan, Wisconsin's largest city is often overlooked and in the shadow of Chicago, a mere ninety miles away. But it's precisely because of its under-the-radar status that visitors are rethinking Milwaukee. The city's delightfully unpretentious restaurants are helmed by chefs who've come here to bypass Chicago's crowded, more expensive culinary scene, and who can take full advantage of the surrounding farmland. One weekend here and you'll learn that Milwaukee (and Wisconsin in general) is so much more than beer and dairy.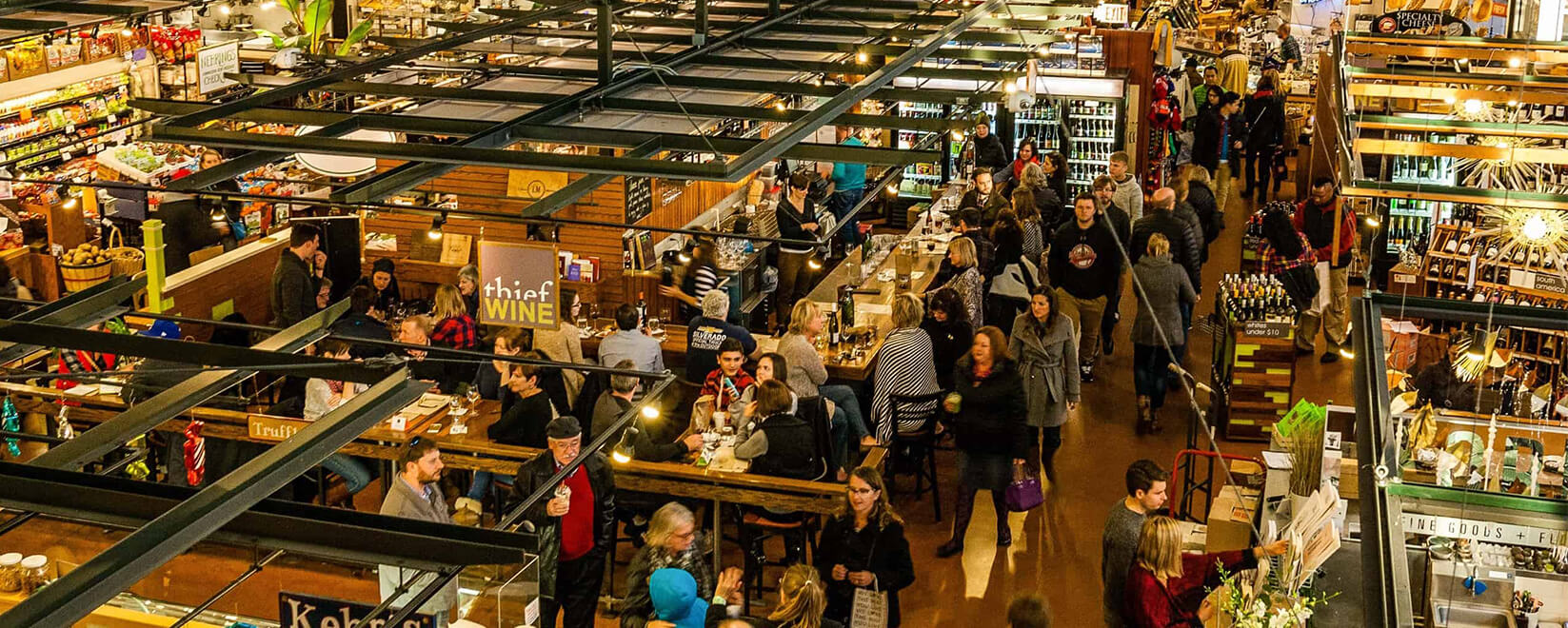 Eat: In a simple, no-frills dining room, Ardent elegantly presents the best of Wisconsin with colorful flourishes—roasted sunchokes with trout roe and citrus, beef tartare with deviled eggs and bone marrow, miso cheesecake with rhubarb compote. Over in Walker's Point, Braise was one of the leaders of Milwaukee's revived organic farm-to-table movement when it opened eight years ago. Known for family-style dishes (a platter of whole, locally caught seared whitefish, big bowls of wild mushroom and tomato risotto), Braise also hosts roaming outdoor dinners in the summer and fall on small Wisconsin farms. Of course, beer is still a big regional specialty, and although it's officially in Muskego (about a thirty-minute drive southwest of Milwaukee) Bass Bay Brewhouse is worth the trip to see what a modern brewery looks like in this beer-obsessed state (we suggest the pale ales or IPAs). Even if you don't like beer, the lakeside setting is ridiculously pleasant on summer afternoons. And in the Historic Third Ward neighborhood—Milwaukee's oldest center of commerce/warehousing, which was rebuilt after a devastating 1892 fire—the Public Market is a hub of local and specialty food vendors. In addition to the to-go market items, you can stop here for a meal (there's seating on the second floor). Cooking classes are on offer as well.
Stay: A warehouse turned hotel, the Iron Horse has a hundred loftlike rooms—some with city views and others overlooking "the Yard," the property's outdoor patio and lounge. The premium version of the loft is on the top floor: twelve-foot ceilings, beautiful exposed-brick walls, and industrial beams. The other prime room to request is the corner alcove king. For a good hotel option in the Third Ward, we like Kimpton's Journeyman, which is chic enough to feel like it's independently owned, despite being part of a chain.
See/Do: We couldn't put together any sort of Milwaukee itinerary without mentioning the Milwaukee Art Museum, which has works dating from fifteenth century to the present-day. The Georgia O'Keeffe collection here is one of the largest (O'Keeffe grew up in Wisconsin). The Quadracci Pavilion, which was added to the museum in 2001, is a stunning 142,050-square-foot design by Santiago Calatrava that is simultaneously reminiscent of a grand Gothic cathedral and an imposing ship. Its "wings" close and open in response to changes in wind speed—it's stunning to watch. Whether you're an art historian or not, this is simply a beautiful place to spend an afternoon. Even the parking garage—a frequent site of car commercials.