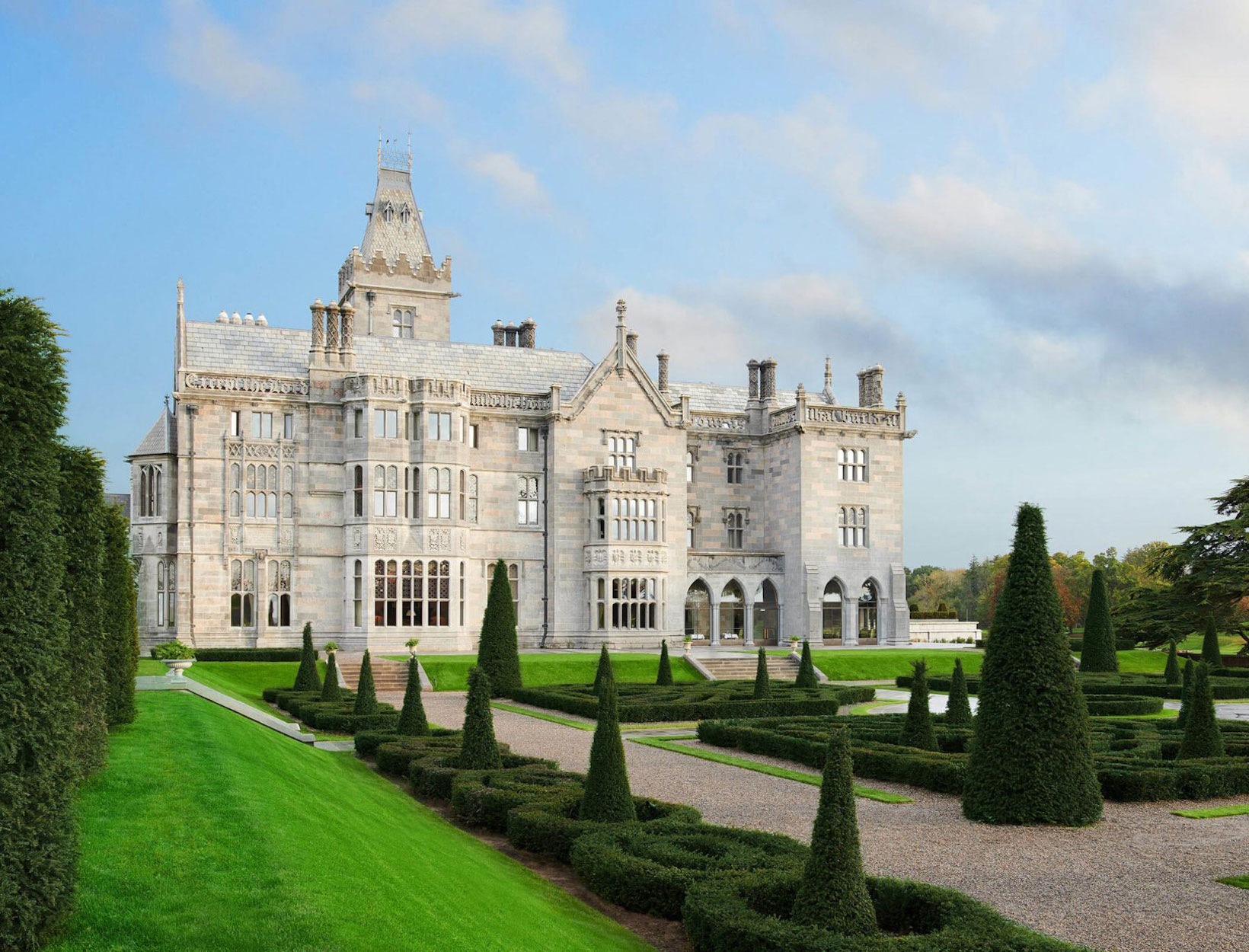 The Case for Skipping Town
on Thanksgiving
Thanksgiving is a time of coming together, of family, of gratitude. But it's also a time of stressful air travel, fraught family dynamics, and utter exhaustion. Here's a radical idea: Skip it. Better yet: Skip the country. The international terminal is bound to be less crazy over the Thanksgiving holiday—and travel this time of year comes with some great perks. First, everyone in America is trying to get somewhere else in America, so international plane tickets are as reasonable as they'll be all year. November also tends to be low season in the travel industry, when hotels and boldfaced destinations are blissfully uncrowded. And even though you'll have only a handful of days to spare, with the right planning, that's more than enough for a trip abroad.
FROM THE EAST COAST: COUNTY LIMERICK, IRELAND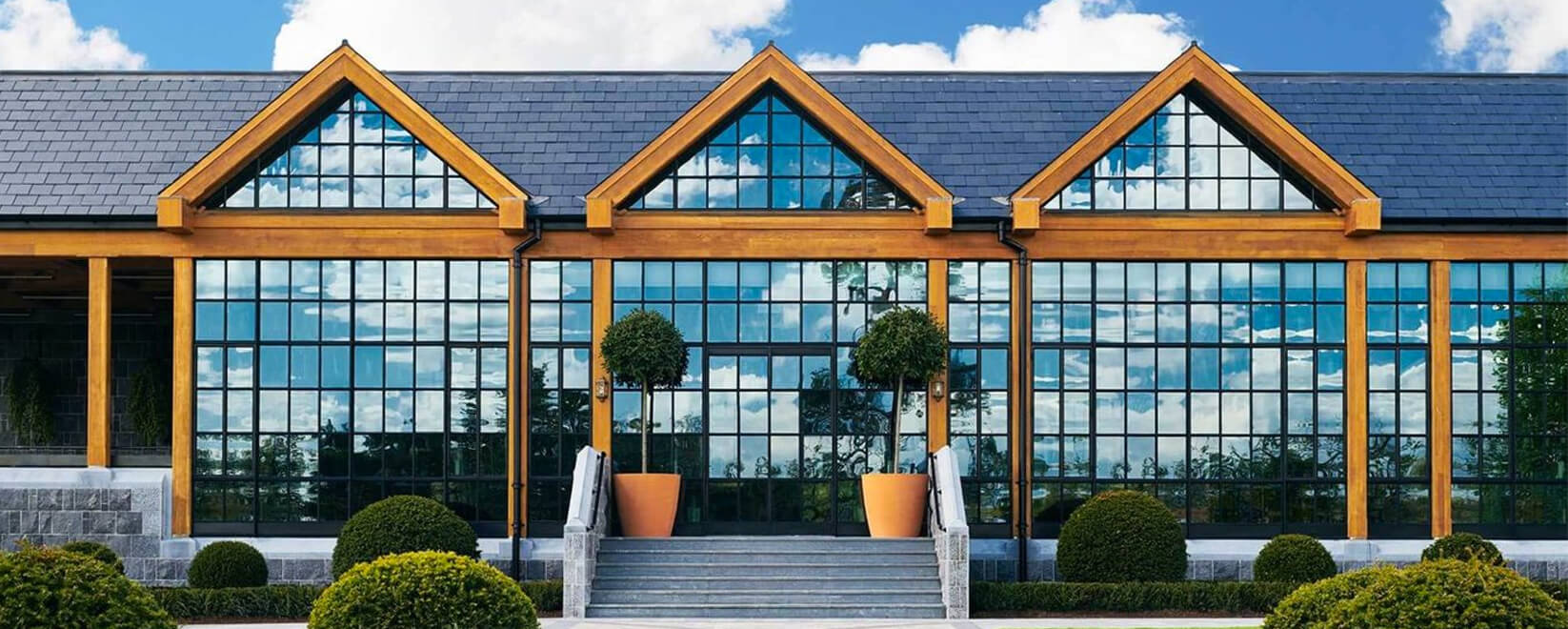 Travel Time from New York: A six-hour nonstop flight to Shannon, followed by a thirty-minute drive through the bucolic Irish countryside.
Why You're Going: The neo-Gothic masterpiece that is Adare Manor is a destination in itself. It's an estate that's divided by the River Maigue and dotted with medieval ruins, walled gardens, and a golf course that never floods, despite the island's famously rainy weather. Four days of country walks, Irish air, and seasonal meals that use ingredients grown within minutes (not miles) of the property is one of the nicest ways we can think of to avoid the Thanksgiving chaos.
Stay: Despite its grandness, Adare feels intimate. Irish racehorse magnate J. P. McManus purchased the property in 2014 and began an ambitious (and costly) refurbishment, collaborating with designer Kim Partridge. The thing that strikes you the most is the design. Tartan walls, velvet upholstery, antique furniture galore, suits of armor, and stained-glass windows are just some of the details you'll find throughout the manor. Practical considerations include the boot room, packed full of Hunter Wellies and Barbour coats to keep warm on damp walks through the woods. Lit fires encourage lazy armchair reading with an Irish coffee or a warm glass of port. But for an active hour or two, grab one of the hotel bikes and pedal through the woodland lanes that cross the grounds. Or better yet, adopt the ways of the Irish and indulge in lively debate and chatter with fellow guests in the subterranean David Collins–designed whisky bar.
Do/See: Chef Michael Tweedie is in charge of Adare Manor's Oak Room—a ridiculously atmospheric, Tudor-style oak-paneled space illuminated by candlelight. Thanksgiving hits midway through game season, which means you could trade turkey for a perfectly presented grouse or venison. Vegetarian dishes by Tweedie are just as exciting, which is a rare feat in Ireland, and all of it is matched by a superb wine list. Unwind with a massage or swim at the 111SKIN spa, or, if you're a golfer, you can play a round amid the twelfth-century ruins of Desmond Castle.

FROM THE MIDWEST: SAN MIGUEL DE ALLENDE, MEXICO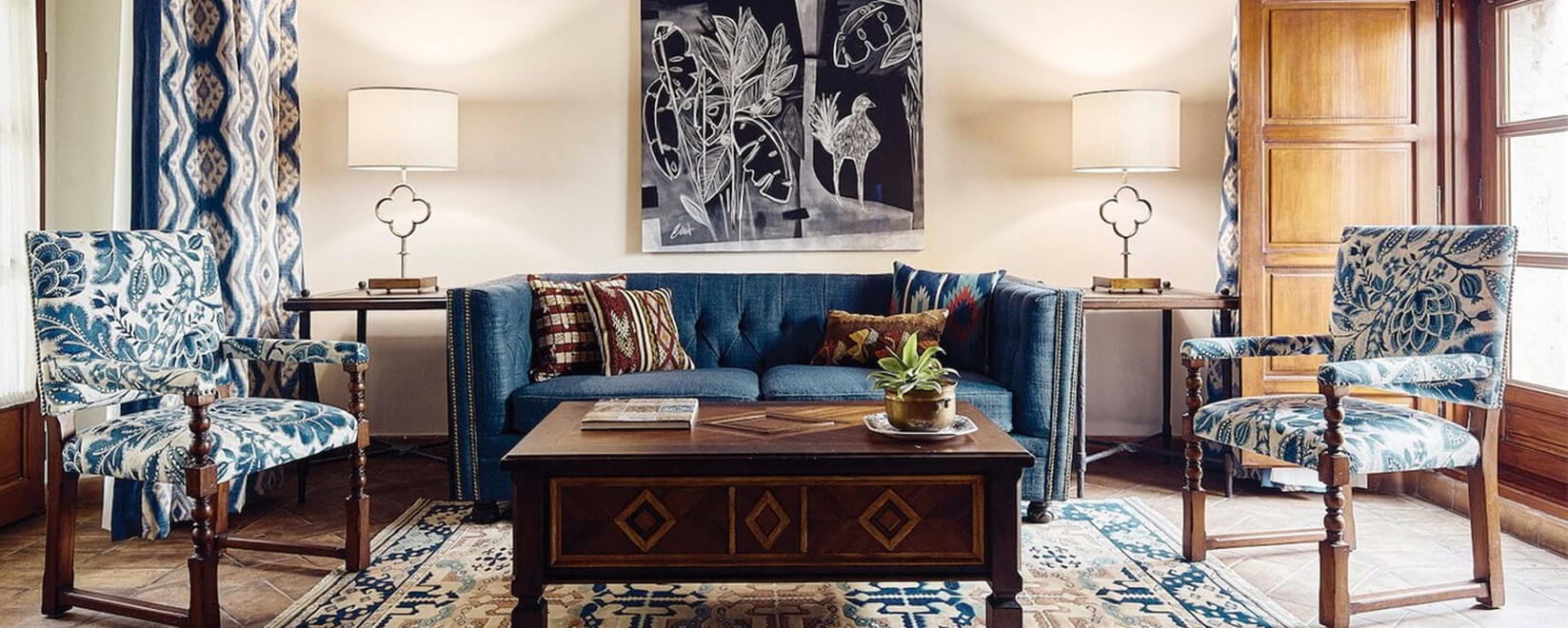 Travel Time from Chicago: It's a four-hour flight to Del Bajío International Airport, then an hour-and-a-half drive east to San Miguel de Allende.
Why You're Going: Think of Mexico for a quick getaway and most people will imagine a beach or a pool or a combination of the two. But San Miguel de Allende offers an entirely different experience. It's a history-rich, 500-year-old city on a plateau surrounded by mountains, where candy-colored Spanish colonial buildings line cobblestoned streets. Artists and expats mingle with locals at the town markets, and almost anywhere you'd want to go is within walking distance.
Stay: Six seventeenth- and eighteenth-century Spanish colonial mansions form Belmond Casa de Sierra Nevada, where you'll feel fully immersed in San Miguel's history. There are only thirty-seven rooms, each a colorful blend of handmade rugs, antique lighting, hand-carved headboards, eighteenth- and nineteenth-century furniture, and decorative objects from local artisans. Spring for one of the suites and you'll get your own outdoor courtyard and all the plumeria flowers it comes with. It also comes with a fireplace, for those cool evenings when temperatures can dip into the fifties (you're more than 6,000 feet above sea level).
Do/See: For a relatively small metropolis (population: about 140,000), San Miguel has a collection of amazing restaurants. Our favorite is Aperi, the restaurant within Dos Casas hotel. Helmed by French-Mexican chef Olivier Deboise, the dishes are presented as little works of art, and the tequila pairings are spot-on. Don't leave without visiting Mercado Ignacio, a market that'll give you an authentic sense of what San Miguel is all about. You'll be amazed at the variety of chilies, fruits, veggies, and peppers available here that you never knew existed. The people-watching (full of locals, expats, and tourists alike) never disappoints.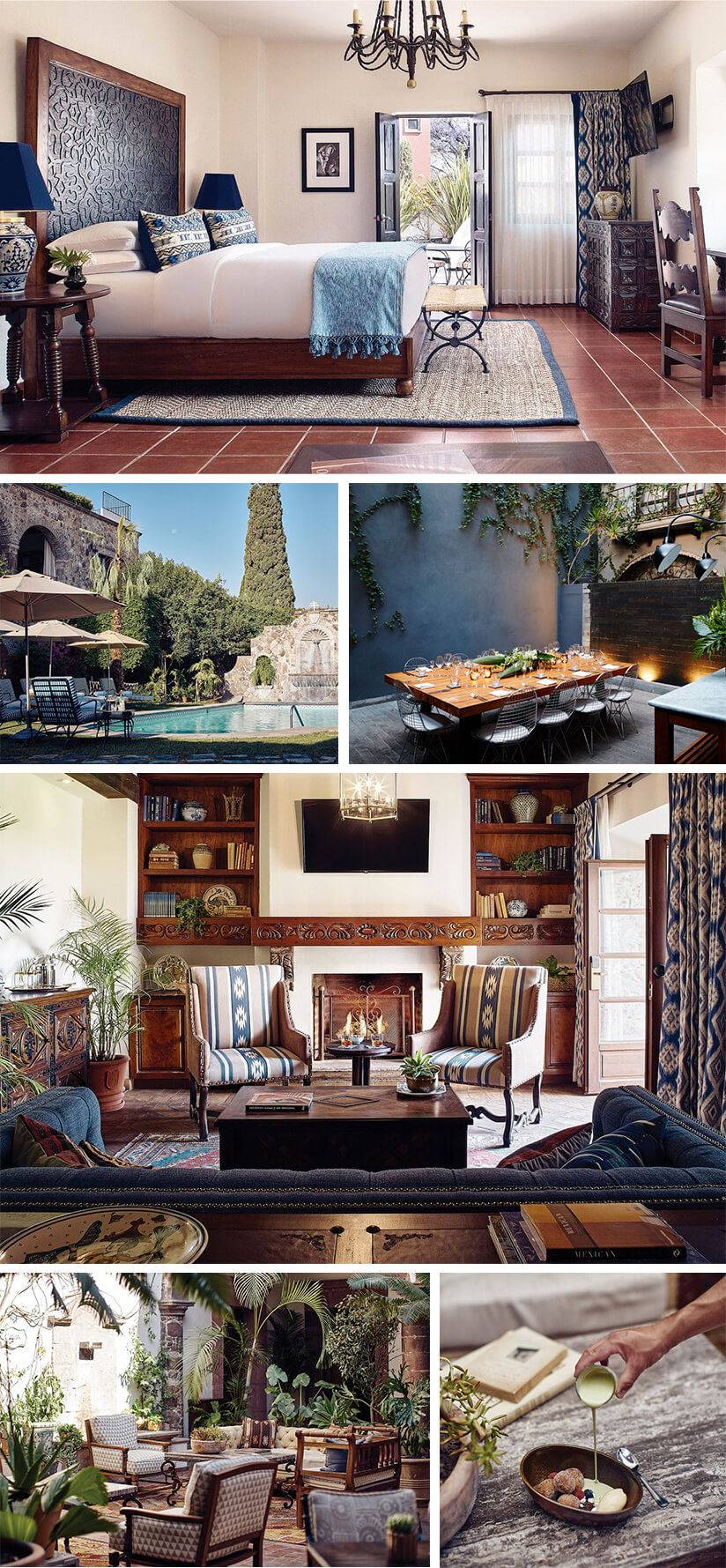 FROM THE WEST COAST: BORA-BORA, FRENCH POLYNESIA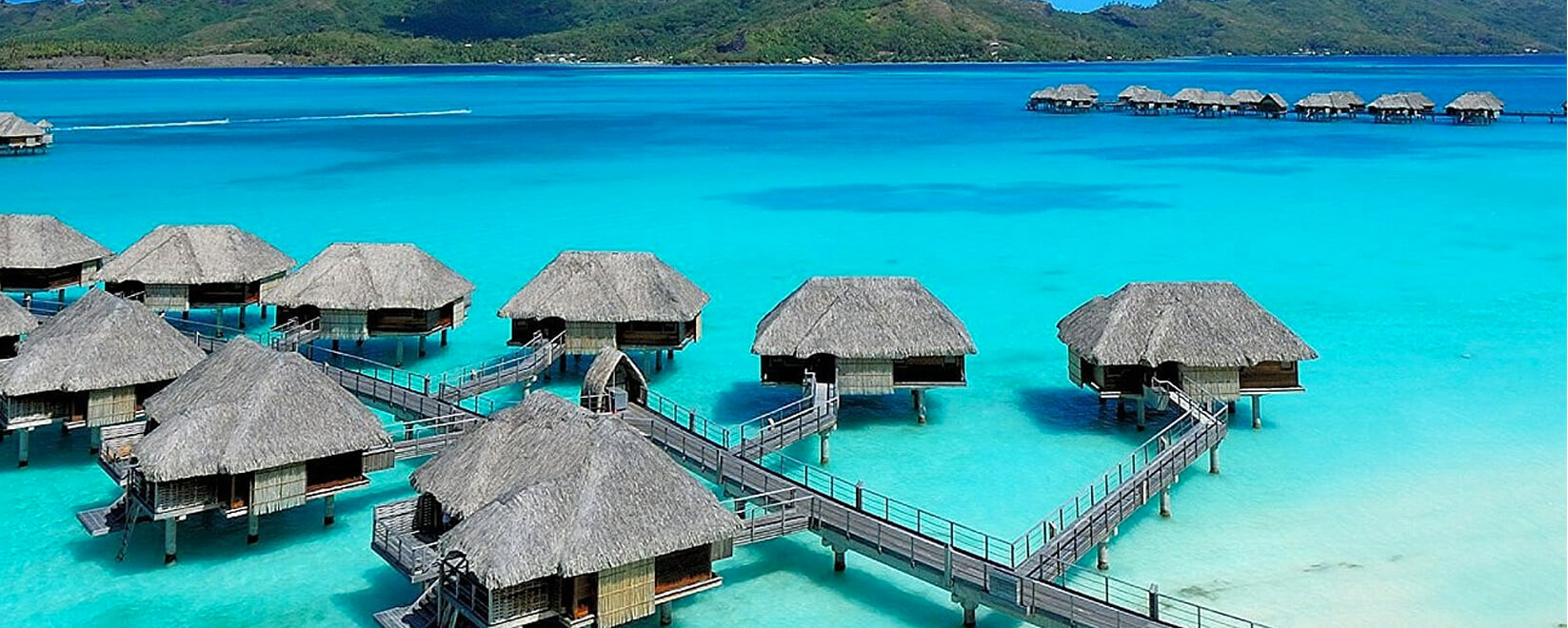 Travel Time from LA or San Francisco: An eight-hour nonstop flight to Papeete, then a forty-five-minute connecting flight to Bora-Bora. It's not exactly close, but just think of arriving there.
Why You're Going: In a few hours more than it takes to fly to NYC from California, you could find yourself in a true paradise. Yes, Hawaii is closer (and don't get us wrong—we love it), but what French Polynesia has that Hawaii doesn't is the combination of largely untouched tropical landscapes, a lack of crowds, and its distinct, unmistakably French-inflected Polynesian culture. Sure, it's still a relatively long way to come (and we certainly wouldn't recommend it with young children for a four-day trip), but the rest and relaxation you'll gain from even a short amount of time in this pristine atoll outweighs the time it takes to get here.
Stay: Bora-Bora is usually thought of as a honeymoon destination, but it can also be a great vacation spot—especially at the Four Seasons. That's thanks in part to a supervised Kids Club, which is sort of like summer camp but with snorkeling sessions with the resort's marine biologist, beach volleyball, tennis, hermit crab races, coconut painting, and introductory diving lessons. Adults, meanwhile, will appreciate the spa, which uses local ingredients in its treatments (vanilla that's grown on the property, raw honey, and natural Tahitian black pearl powder). And the resort's setting is cinematic, with water so blue it almost seems fake.
Do/See: As tempting as it is to stay at the resort the entire time, make at least one trip to Bora-Bora's main town, Vaitape (population: about 5,000). You'll find a number of small, charming galleries, shops, and churches gathered near the port (you arrive by ferry from the hotel). A newcomer that's worth a visit is Coqui Coqui, the Mexican-based perfumery that debuted in Vaitape last year in a converted beach bungalow. Traditional Polynesian plants such as tiare (Gardenia taitensis), moto'i (ylang-ylang), pita (jasmine), and sandalwood are used in their specially-created scents. When it's time for dinner, grab a cab to Bloody Mary's, a Bora-Bora institution as beloved for its retro cocktails, like vanilla rum punch and passion fruit daiquiris, as it is for its fresh grilled lobster. It's a casual, open-air, tiki lounge kind of place with sand on the floor (and feels like you've entered the 1950s).