Photo courtesy of Hotel Saint Cecilia, Austin, Texas
Where to Have Fun in Austin During SXSW
Austin is a city that doesn't try too hard. And why would it? There's an easily won casualness to the Texan capital that spans the restaurants, the bars, the music. Yes, the tech scene has somewhat exploded here—hello, South by Southwest!—along with the city's population, but Austinites are intent on just living—and living well. The city's neighborhoods are teeming with great brunch spots, dive bars with world-class music, BBQ (obviously), and hidden-gem boutiques. While the convention center area does pack out with serious entertainment during SXSW, we find ourselves creeping back to our old favorites, where the food is stellar and a good time inevitable. After all, SXSW shouldn't feel like work; it's supposed to be fun.
DOWNTOWN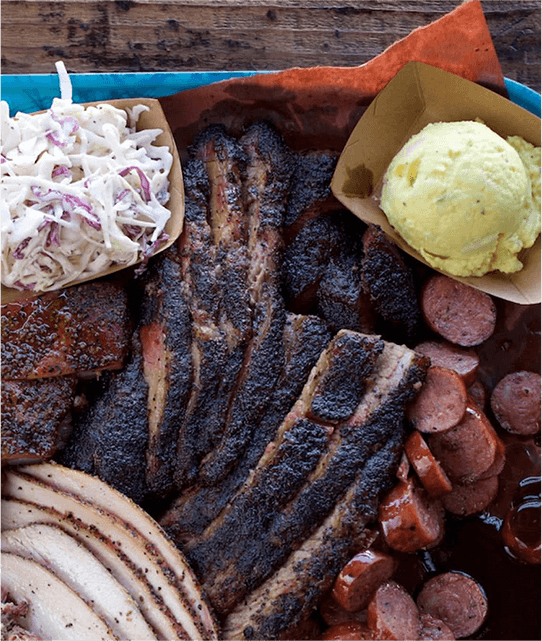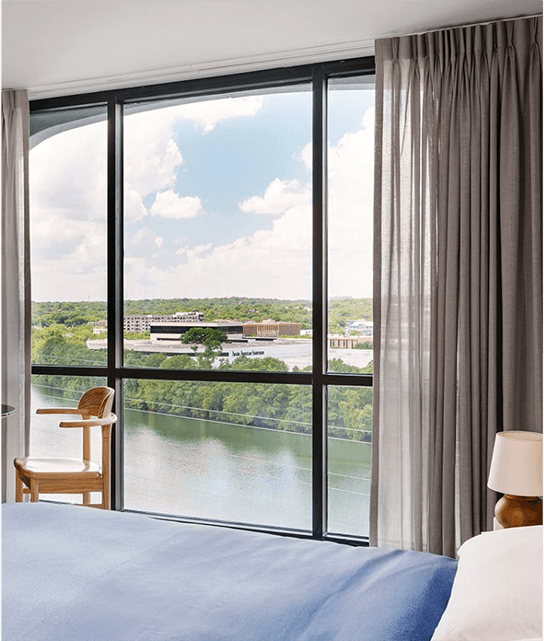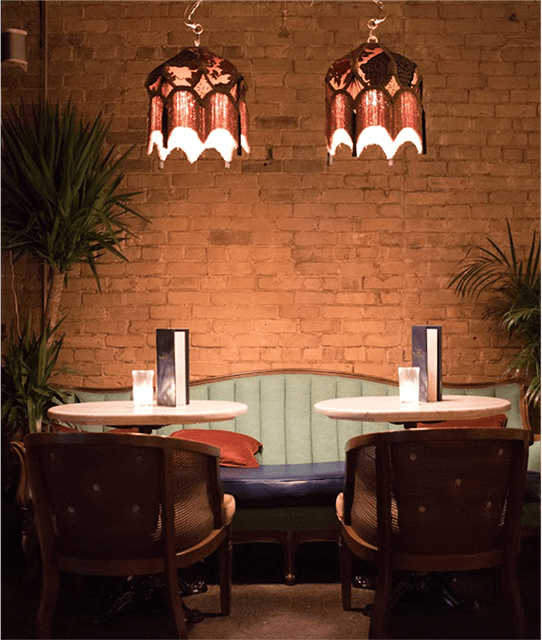 Let's start with a quick disclaimer: Downtown is where SXSW takes place, so it can feel rammed. But on the flip side, Austin's gold list set up shop here during the festival, so the wining and dining are first-rate.
Austin is synonymous with BBQ, and Franklin's slow-cooked, fork-tender brisket is otherworldly. This joint's intense popularity is such that the line snakes around the block daily. If you're hungry—like really, really hungry—hop across the river and order a meat and three at Terry Black's BBQ instead. For dinner, Emmer & Rye is an unusual, heavy-on-heritage-grains concept we cannot get enough of. New American cuisine is served dim sum–style, which translates to best-of-the-farmers'-market small bites that come around on a cart as you work through your mains. Chef Kevin Fink cut his teeth at Copenhagen's Noma, and the farmers' haul influence is obvious. Menu standouts include a peppery-to-the-point-of-spicy (we're not complaining) cacio e pepe with heritage Blue Beard durum wheat pasta, and a buttery Carolina Gold rice pudding. Ah Sing Den is a newish discovery for us. The only appropriate descriptor for the Mickie Spencer–designed space is…beautiful. It is just beautiful. Nostalgic wooden shutters, round marble tables so small you can easily lean over to your family member/friend/date and whisper. Contrasting textures, like plush velvet, leather, and brass finishes, add to the elegant, romantic vibe. The kitchen serves up food you want to eat with a cocktail—for us, dumplings—well past witching hour (make that about 1:30 a.m.). Plan a late-late-night stop for a nightcap at the intentionally hard-to-find Garage Bar. It's dark, it's industrial, and it feels quasi-legal, which is entirely the point. The pillows at the hypermodern Line Hotel are the soft landing we all need after a day (and night) of downtown revelry. The 1965 building housed a former jazz club, and thanks to art from local creatives on every wall, stunning views of the Town Lake, and arguably the prettiest pool in Austin—complete with its own fireplace—the Line has personality in spades.
SOUTH CONGRESS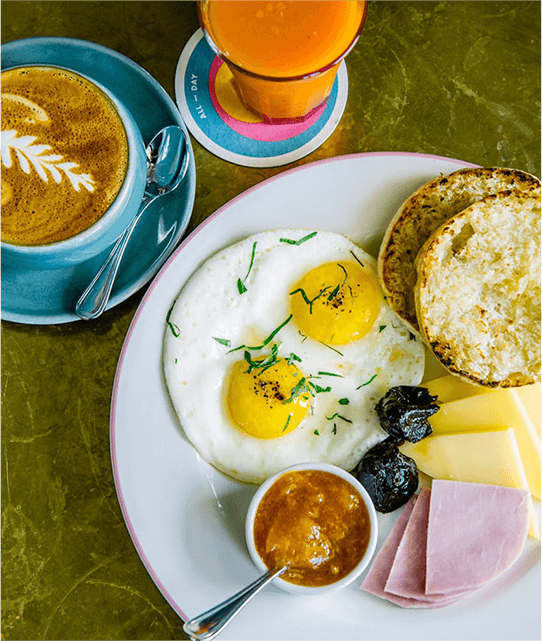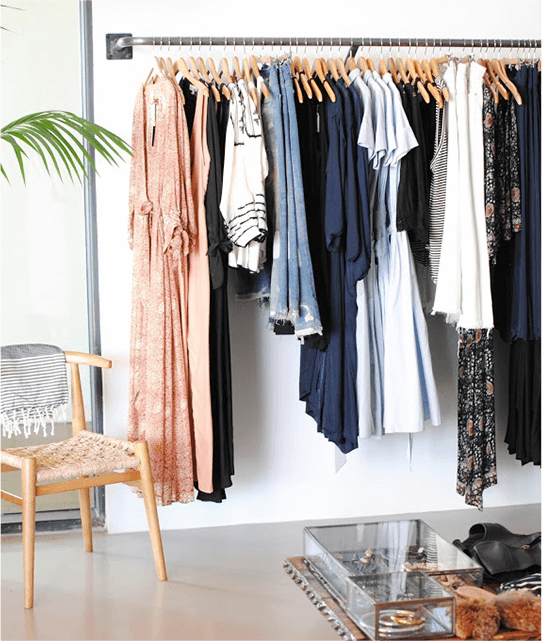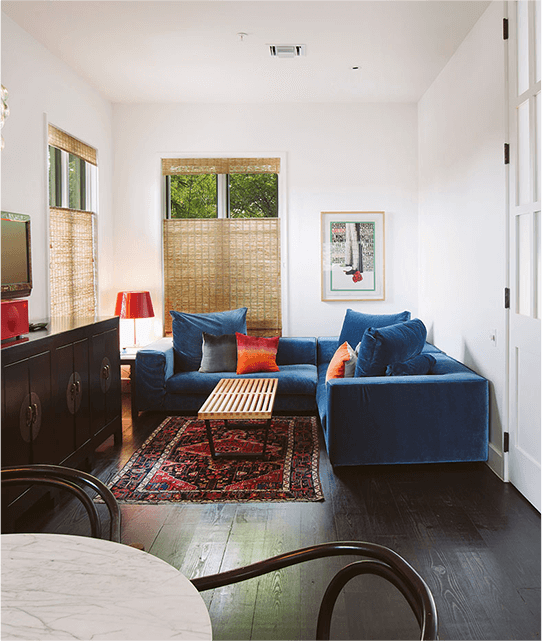 South Congress is the city's center of gravity. Local restaurateurs have set up shop among boutiques that easily rival the best shopping stretches in LA and bars that make the inevitable hangover almost worth it. During SXSW, we like to put a little space between our weary heads and the convention center and bunk up at the inimitable Hotel Saint Cecilia. Hotelier Liz Lambert handpicked every single item inside this fourteen-room Victorian mansion masquerading as a hotel. Cecilia is the patron saint of music, and the red silk curtains, puckered leather chaises longues, and ornate wallpaper that adorn the property create a luxe, borderline-debauched aesthetic suited to the creatives that speckle Bat City at this time of year. Other reasons to room here: the poolside bungalows, the decadent guests-only bar, and the bathrooms stocked with silk kimonos that make staying in all too appealing. But if you can't think of a suitable excuse to raincheck on your calendar, the post-SXSW hunger sends us straight to French brasserie June's. Given that the spot is named for master sommelier June Rodil, you know the vino will live up to the loftiest expectations. Quiz Rodil herself on what red to pair with your steak au poivre and matchstick fries. Shopping in Austin is dangerous. The city has embraced a slew of edited-to-perfection boutiques, and Sunroom is typically our first port of call. Owner Lucy Jolis has curated the most Austin-specific edit of airy dresses, pastel clogs, and woven panama hats to combat the dizzying summer heat, alongside solid and striped bathing suits and fine diamond-studded jewelry by Kathleen Whitaker. For those who forgot to pack their Ursa Major sunscreen, fear not, goop MRKT Austin is opening March 1 at 1204 S. Congress.