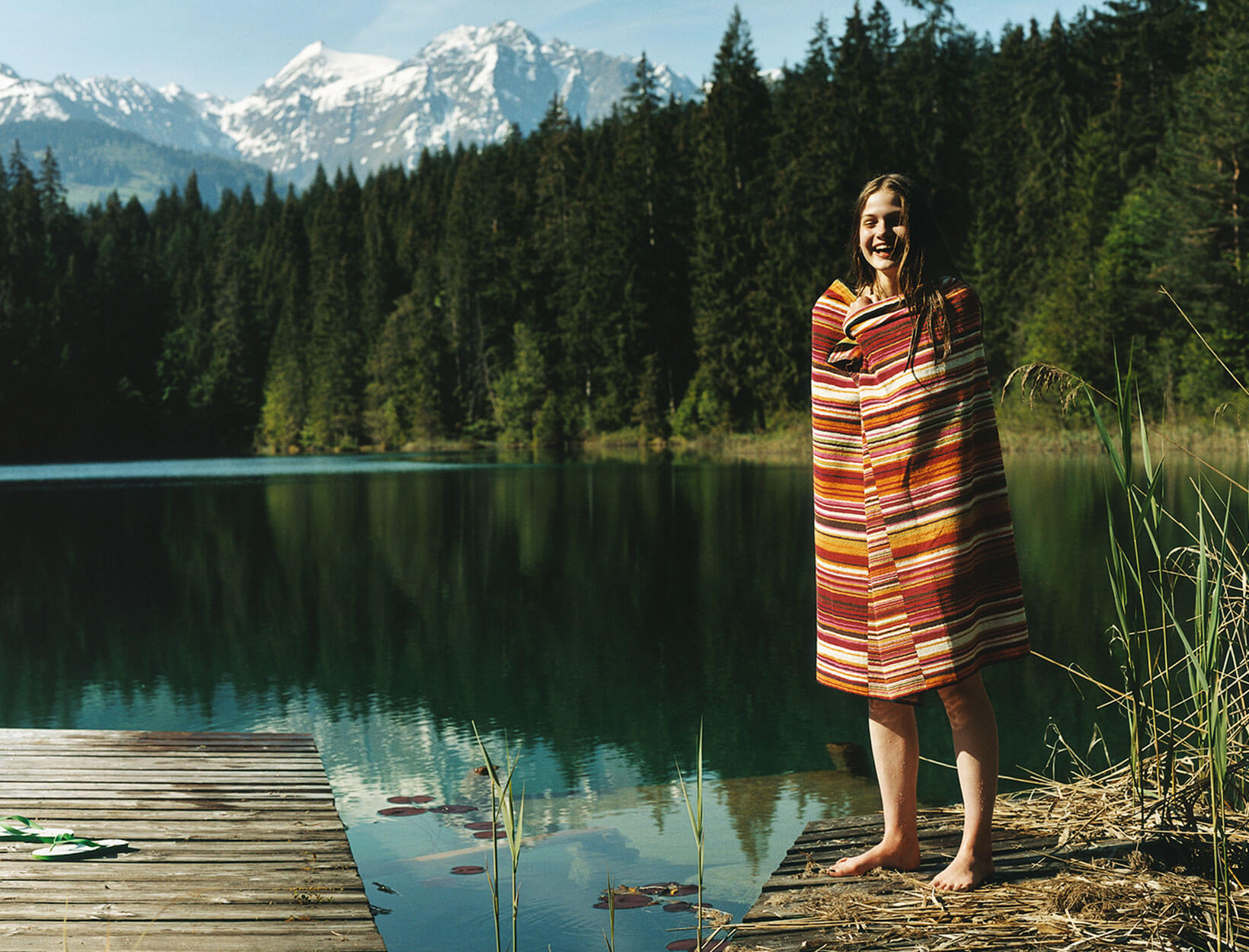 Summer Camps on Both Coasts
(and What to Pack)
In partnership with our friends at

Finding the right summer camp for your child may not be as crucial as finding the right college, but don't underestimate its importance. After all, summer camp might be the place we meet our best friends or have our first kiss or learn to water-ski or all of the above. So when your child is old enough, you want to make sure you find the right one. After all, this is where your child will be living for up to eight weeks, which, for some parents, can feel like a lifetime. The good news is camps on both coasts have created the kinds of programs that make sleepaway camp a great experience. These days, the basics—hiking, biking, and water sports—are combined with organic food, cell-phone-free policies, and smart, targeted educational programs. The camps mentioned here stand out not only because of their stellar activity rosters but because each offers an opportunity for kids to hone their interests or, even better for novice campers, to develop entirely new ones.
Skylake Yosemite Camp

WHAT:
Skylake Camp
WHEN:
June 17 through August 11
WHERE:
Wishon, California
Skylake Yosemite has been bringing a quintessential East Coast sleepaway experience to the West Coast since 1945. Fifteen minutes from Yosemite, with a warm-water lake on one side and the Sierra National Forest on the other, the setting is right out of a Patagonia catalog. Skylake is big on choice, and kids (from seven to fifteen) can decide whether they want to spend their days dancing ballet, doing yoga, paddleboarding, kayaking, or waterskiing. Most campers are from Los Angeles or San Francisco, but there are usually a few East Coasters looking to explore farther afield. All the meals are cooked from scratch and packed with organic fruits and vegetables, and all the meat is fresh from the Fresno market. The staff-to-camper ratio of one counselor to every three campers is reassuring for parents, and there's a ban on Wi-Fi and cell phones. The mandate here is as simple as it is refreshing: This is the place to come to be closer to the natural world. Charmingly, kids are woken every morning with a traditional bugle reveille. (The French verb "reveiller" means "wake up.") Days wind down with storytelling around the campfire before the kids head back to their cabins to bed.
Camp Laurel

WHAT:
Camp Laurel
WHEN:
June 23 through August 10
WHERE:
Mt. Vernon, Maine
Imagine a decades-old Maine sleepaway camp. There's a good chance that what you are imagining bears a strong resemblance to Camp Laurel. The camp is divided into six campuses—three for girls, three for boys—with names like Kennebago, Acadia, and Sequoia hinting at a reverence for the great outdoors. Camp Laurel welcomes 240 girls and 240 boys between the ages of seven and fifteen to its East Coast location every summer. Days are structured around activities, meals, and, of course, recreation. Mornings kick off with a campus-wide meeting, then cabin cleanup, three morning activities, lunch, rest, and a few more activities in the afternoon. Younger campers are automatically signed up for swimming and tennis lessons, while the older kids have more flexibility in what they want to do. What sets Camp Laurel aside from similar camps in the area are its extensive culinary and theater programs. (There's also a digital recording studio available to the older kids.) Aside from rehearsing and hosting regular theatrical performances, kids get immersed in the nuances and details of technical lighting, stage design, and makeup. After supper, there's an evening program: a theater performance, a sports event, or group games. Whatever energy the kids have at the end of the day will be wiped out by bedtime.
Concordia Language Villages

WHAT:
Concordia
WHEN:
June 18 through August 11
WHERE:
Bemidji, Minnesota
Concordia is almost like a study-abroad program—without the abroad part. (Full sleepaway camp is available for seven- to eighteen-year-olds.) The camp offers fifteen language-immersion programs—Spanish, German, Finnish, Arabic, and so on—for kids at various linguistic levels, including beginners. What's distinctive about this camp, however, isn't the language component but rather how each culture is brought vividly to life. Campers develop a deep understanding and appreciation of foreign cultures because each language has its own designated "village" that mimics the daily life and rituals of the corresponding country (the food they eat, the architecture, the activities, etc.). This immersion starts on arrival with each child getting a stamp in his or her passport to indicate their chosen country, each one staffed with experienced natives. Spanish for example, might involve tapas and fútbol. While at the Chinese village, campers learn calligraphy, practice Tai Chi daily, and eat rice- and vegetable-heavy dishes. Concordia, like the other camps, is primarily cell-phone-free. And there's unstructured time every day for campers to explore their village or use their new language skills to stockpile candy at the general store.