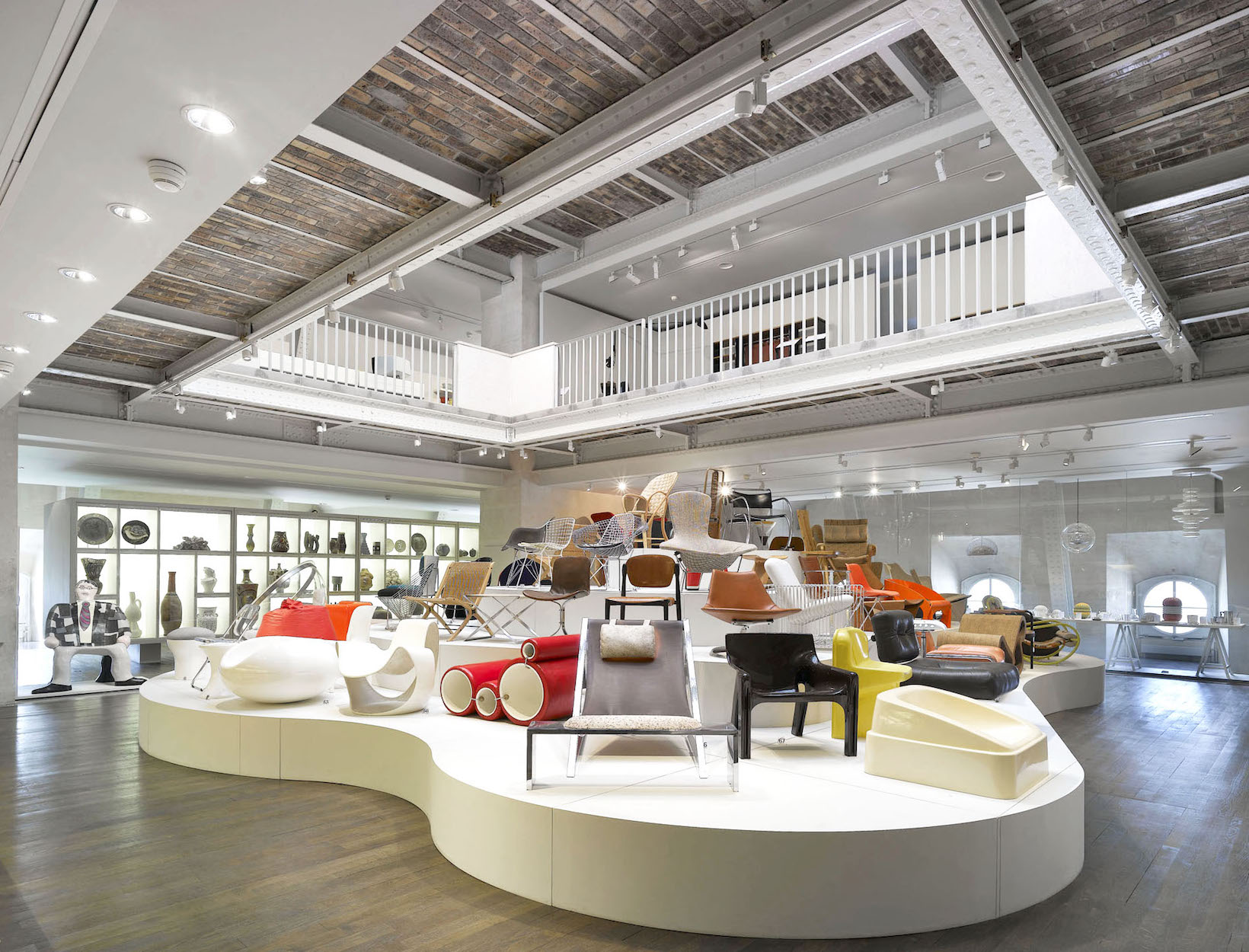 Style Agenda: Fashion Week Edition
Whether you're miles from a fashion runway or sitting front row, this is the time of year when the world's fashion capitals start buzzing. Sure, September may be the most important month in the industry, but it's also the perfect time to check out new museum exhibits, try a couple new restaurants, and indulge in some world-class hotel-lobby people-watching. We've highlighted a few of our favorite places to visit—including, of course, what to wear when you do.
New York
New York Fashion Week, September 6 to 16, 2018

Where to Stay:
As hotel concepts go, the one for the Public hotel in the East Village is pretty revolutionary: Offer top-notch service, a stylish scene (it was opened by legendary hotelier Ian Schrager), beautiful accommodations—without the pretense or the hefty price tag. Rates for the elegant, generously sized rooms are reasonable and include breakfast, and the rooftop bar is quintessential Schrager, with clubby lights and a chic late-night crowd. Farther downtown, 11 Howard has managed to re-create the feeling of being in your own, beautifully outfitted home. The furniture is unfussy and functional; the palette is pretty and comforting (navy drapes, blush throws on the beds, etc.). The hotel also smartly addresses the fact that many of its guests have jobs—the common areas are as good for socializing as they are for setting up shop with a laptop.
What to Eat:
La Mercerie is the restaurant arm of design and architecture firm Roman and Williams's new retail space in SoHo. Chef Marie Aude-Rose's picture-perfect French café excels at creating food you want to take time savoring. The egg dishes are especially wonderful: Imagine a soft-boiled egg with cauliflower and tofu cream and you start to get the idea. And the crème brûlée is a work of art that makes every other crème brûlée look like an imposter. In Tribeca, Frenchette is the creation of Balthazar and Minetta Tavern alums Riad Nasr and Lee Hanson, who know a thing or two about a French brasserie. Since opening this past spring, Frenchette has become known for its perfectly roasted chicken, presented on a bed of croutons that soak up all the drippings, along with a little pot of puréed potatoes. The biodynamic wine list, meanwhile, is a departure from the usual, and we never say no to a glass at the bar in between appointments.
What Not to Miss:
The Whitney Museum of American Art is in its third year in the Renzo Piano–designed building in the Meatpacking District and continues to deliver knockout shows. Try to see David Wojnarowicz: History Keeps Me Awake at Night, a retrospective of the artist and activist's work (it's a fascinating window into 1970s and '80s NYC) before it leaves on September 30. We're also looking forward to Andy Warhol—From A to B and Back Again, the largest monographic exhibition so far at the Whitney's new location, with more than 350 works of art from the pop culture icon, many shown together for the first time.
Milan
Milan Fashion Week, September 19 to 25, 2018

Where to Stay:
Even if you aren't staying at the new(ish) and gorgeous Mandarin Oriental, stop by for a drink at the bar—you'll probably be in the neighborhood at some point since the hotel is around the corner from La Scala and a short walk from the Duomo. Grab an outdoor garden table for a rosemary spritz aperitivo. A few blocks away, the Four Seasons Hotel Milan is the traditional epicenter of Milan fashion week. The building is a former convent from the fifteenth century, and the recently renovated guest rooms are swathed in Fortuny fabrics and marble.
What to Eat:
When chef Carlo Cracco opened his dining complex earlier this year in the Galleria Vittorio Emanuele (an iconic Milanese shopping arcade from 1867), it became an instant fashion world hangout. Designed by Studio Peregalli—a firm that specializes in grand Italian renovations—every square foot is covered with something you'll want to take a picture of, including hand-painted walls, mosaics, and huge vases of seasonal flowers. The other sensory highlight here is the wine—and there's a 10,000-bottle-strong cellar to prove it. Off of Via Montenapoleone (the city's premiere high-end shopping street), Bice is like the fashion week canteen: A block from the Four Seasons Hotel Milan, it tends to be our go-to for old-school, perfectly executed Tuscan dishes (ribollita, pasta e fagioli) and risotto.
What Not to Miss:
Nina Yashar is one of the queens of the Italian design world, so there was an electric sense of excitement when the gallerist and furniture dealer opened Nilufar Depot three years ago. The space is a converted silverware factory near Milan's Garibaldi train station, a three-story wonderland comprising thousands of historic and contemporary pieces, including work from legends like Gio Ponti and Piero Fornasetti. It's not technically a museum, but coming here can feel like the ultimate education in Italian design. And because inventory changes all the time, there's always something new to see, no matter how many times you go back.
Paris
Paris Fashion Week, September 25 to October 3, 2018

Where to Stay:
French designer Philippe Starck dreamed up every inch of Le Royal Monceau, Raffles Paris, which is heavily arts- and culture-focused. There's the Librairie des Arts bookshop, a private cinema, a contemporary art gallery, and a private art collection of over 300 works. The guest rooms are far from traditional, with contemporary photography on the walls, coffee table art books, and an acoustic guitar here and there. A more traditional option, the Peninsula Paris occupies a grand nineteenth-century building, where you'll be met with enormous bouquets of fresh roses on every spare surface, an extremely attentive staff, and a guaranteed good night's sleep. While the spa, bar, and main dining room are lovely, our favorite spot is the rooftop restaurant, which offers an unobstructed view of the Eiffel Tower.
What to Eat:
We keep going back to the hypertraditional Chez George, since it's exactly the kind of place we dream of when we dream of dinner in Paris: a classic bistro down to the mirrored walls and too-small tables. As can be expected, steak-frites and boeuf Bourguignon are the way to go. Unlike some of the other old-world bistros in Paris, here the food is fantastic and the atmosphere delivers every time. A hipper, modern version of Paris is found at Ellsworth, which almost feels like it could be in Brooklyn with its rustic-chic interior (reclaimed-wood-plank floors, marble-topped bar and tables, vintage mirrors and lighting) and menu full of items like marinated green beans with smoked mullet and even an outstanding fried chicken dish with pickles and coleslaw (just trust us and order it).
What Not to Miss:
Located in the western wing of the Louvre, the Musée des Arts Décoratifs is where you'll find Aubusson carpets, plenty of Lalique, hand-painted ceramics, and Jeanne Lanvin's interiors. While the collection has pieces dating back to the thirteenth century, it also includes more contemporary furniture designers. The fall show, Tutto Ponti: Gio Ponti, Archi-Designer, is an insight into the revolutionary Italian architect/designer's career and runs through February 2019.