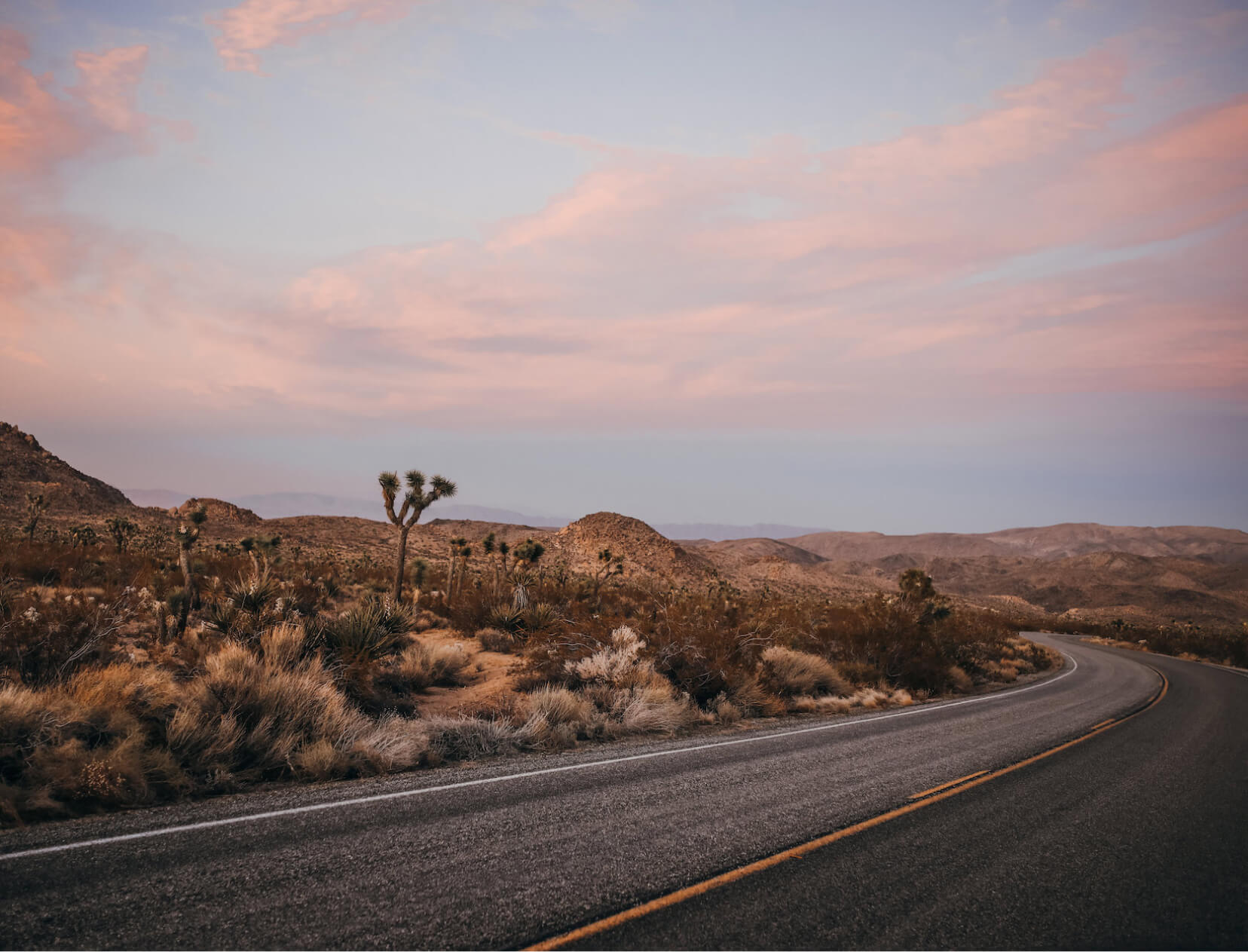 Where to Road-Trip Now
(and What to Bring)
If the sprinter van shortage is any indication, 2021 in travel will go down as the year of the road trip. With the CDC giving fully vaccinated people its blessing to roam at relatively low risk (while strictly adhering to social-distancing measures and mask-wearing), we're taking this as an opportunity to plan ahead. A gorgeous high desert hideaway, an enchanting adobe refuge, and a secluded private ranch that's pure luxury—these road-trip-friendly retreats will sate the cooped-up urbanite's appetite for adventure.
ENCHANTMENT RESORT
SEDONA, ARIZONA

Where to go: Let it be known that heaven is, in fact, a place on earth. And it's nestled between the dramatic rock formations and saturated ember hues of the canyons surrounding Sedona's Enchantment Resort—an desert oasis that does its name justice. Getting here involves a two-hour drive from Phoenix (give or take), and Sedona's otherworldly allure is worth every second of it. Aside from blissing out at the sprawling pool, relaxing at Mii Amo Spa, and taking in the jaw-dropping views from your adobe casita, the best thing about this serene sanctuary? You don't have to venture too far to immerse yourself in the magic: All that soul-feeding natural wonder is right there in your backyard.
What to do: Answering the "what's on the agenda for today" question is easy. You don't want to rush through all the hiking, sightseeing, and energy vortexing this mystic mecca has to offer. So we'll lay out the highlights. Like the two-mile trek up Devil's Bridge to an impressive and highly photogenic sandstone arch (on foot, on wheels—whatever works). The insane 360-degree red-rock views at one such spiritual vortex, Cathedral Rock (recap the experience over Kölsches and carnitas at Sedona Beer Company). Let's not discount the galleries, wine bodegas, and crystal shops galore lining the cobblestone passageways of Tlaquepaque. And when hunger strikes, make sure you've got a sundown reservation at Mariposa on lock.
Want more recs? Check out our Sedona Guide and Arizona itineraries.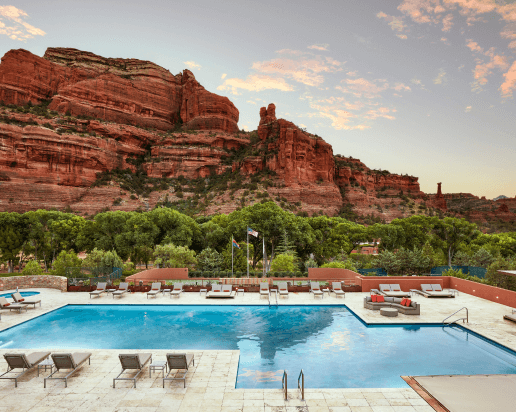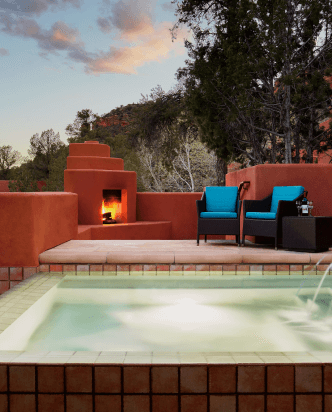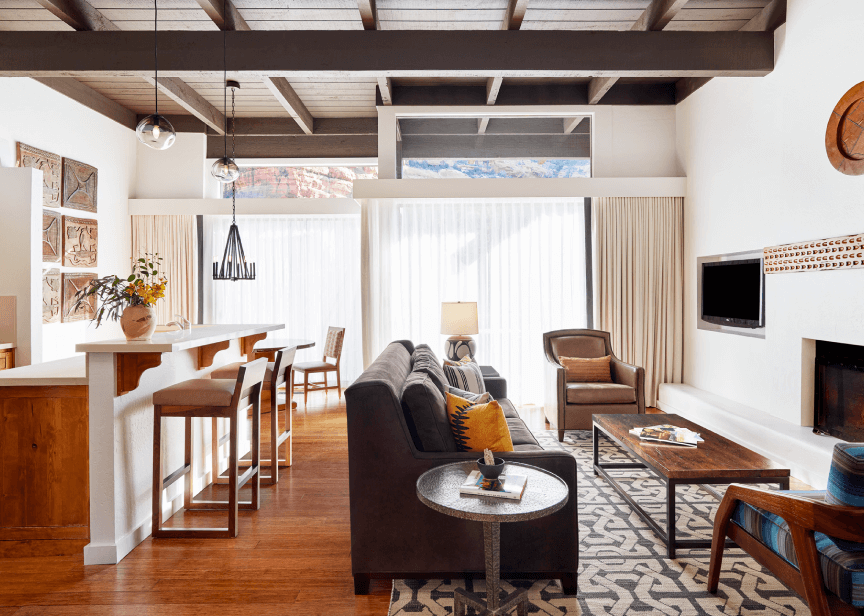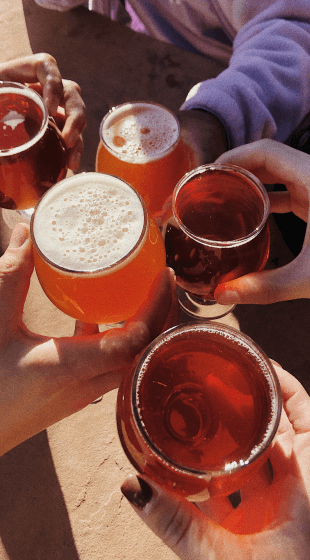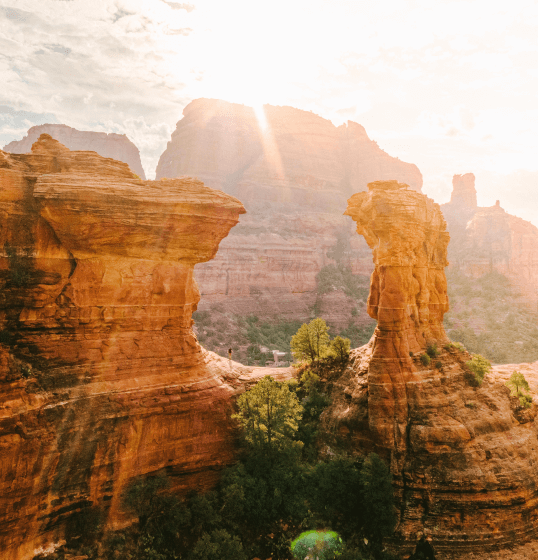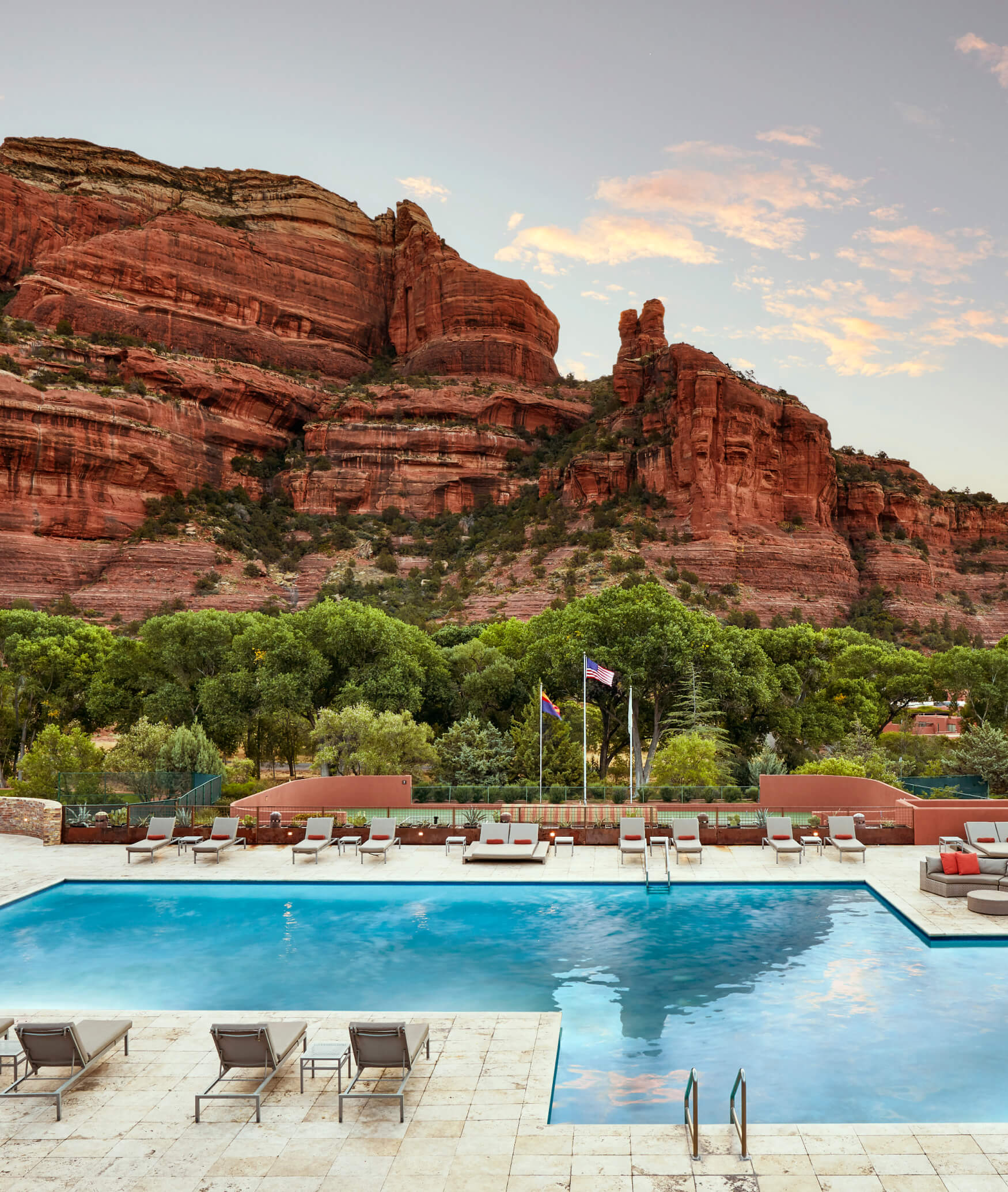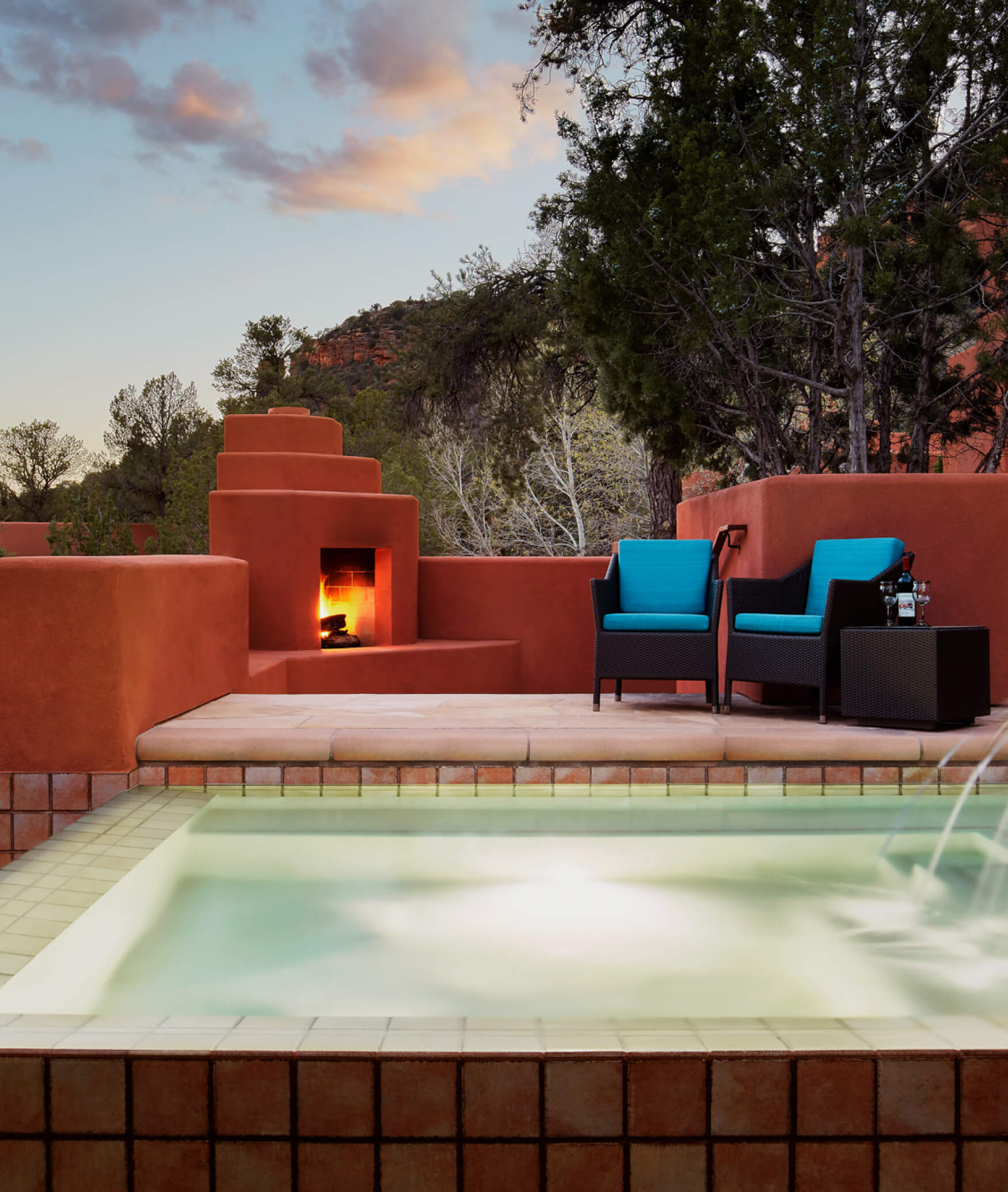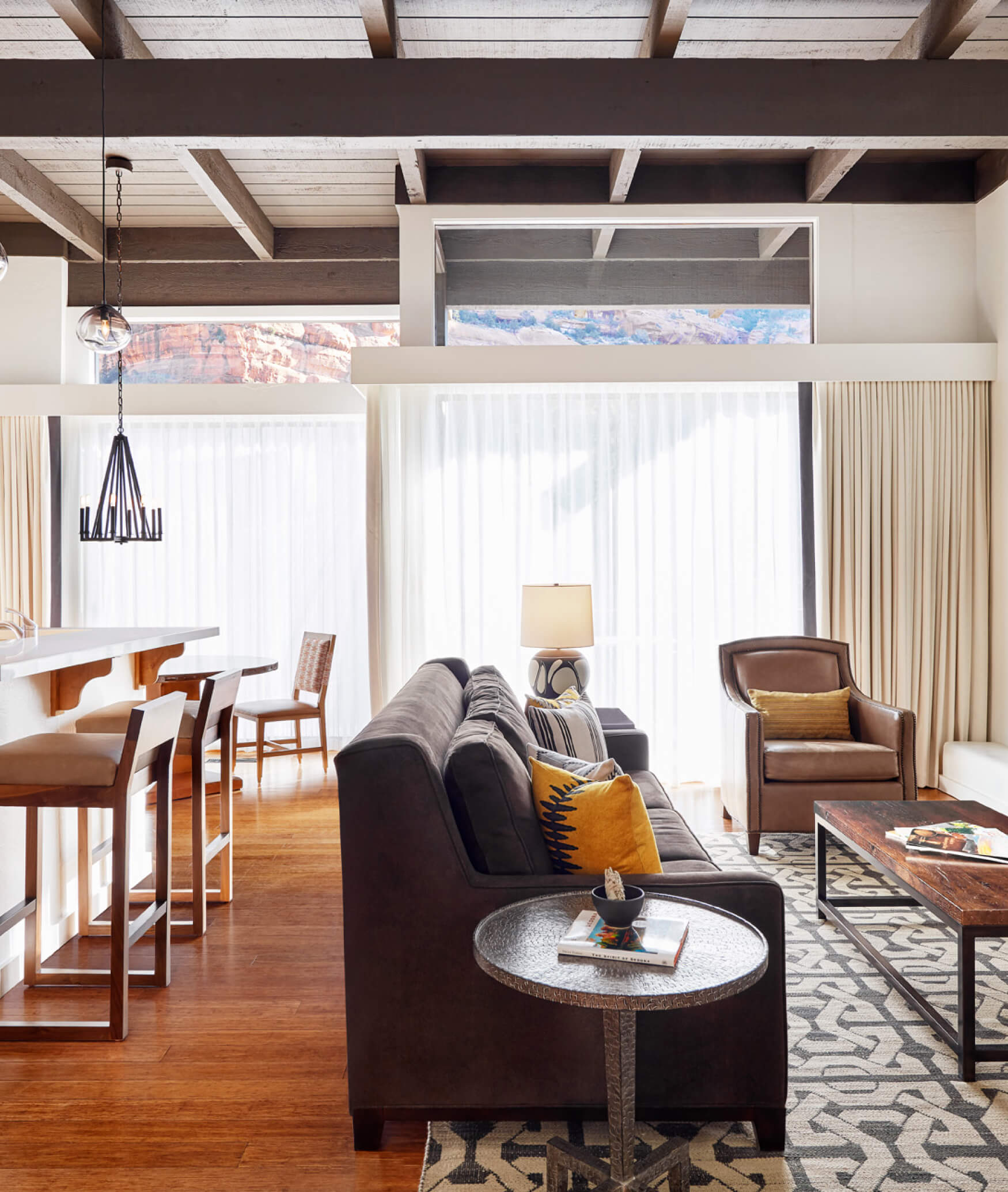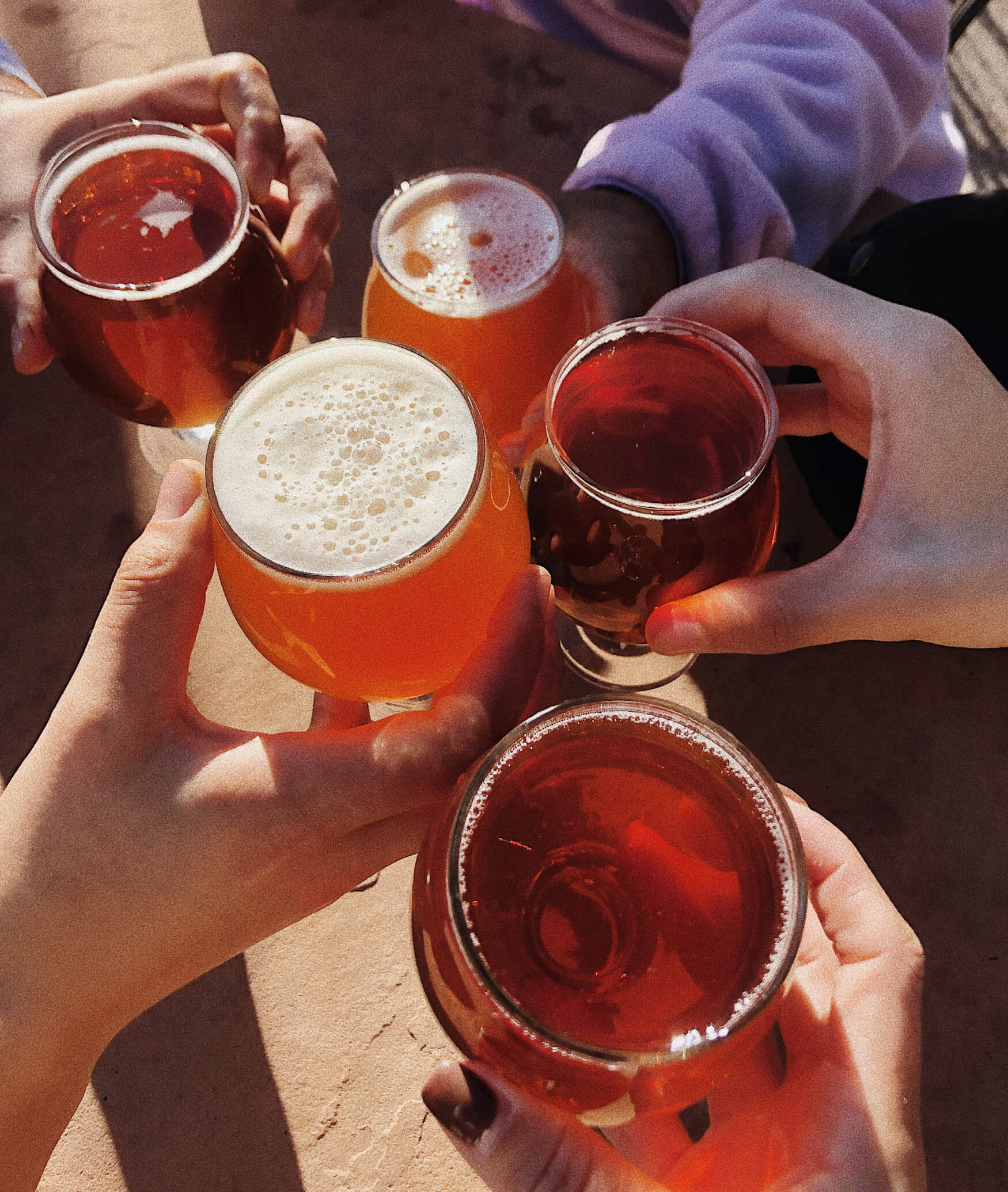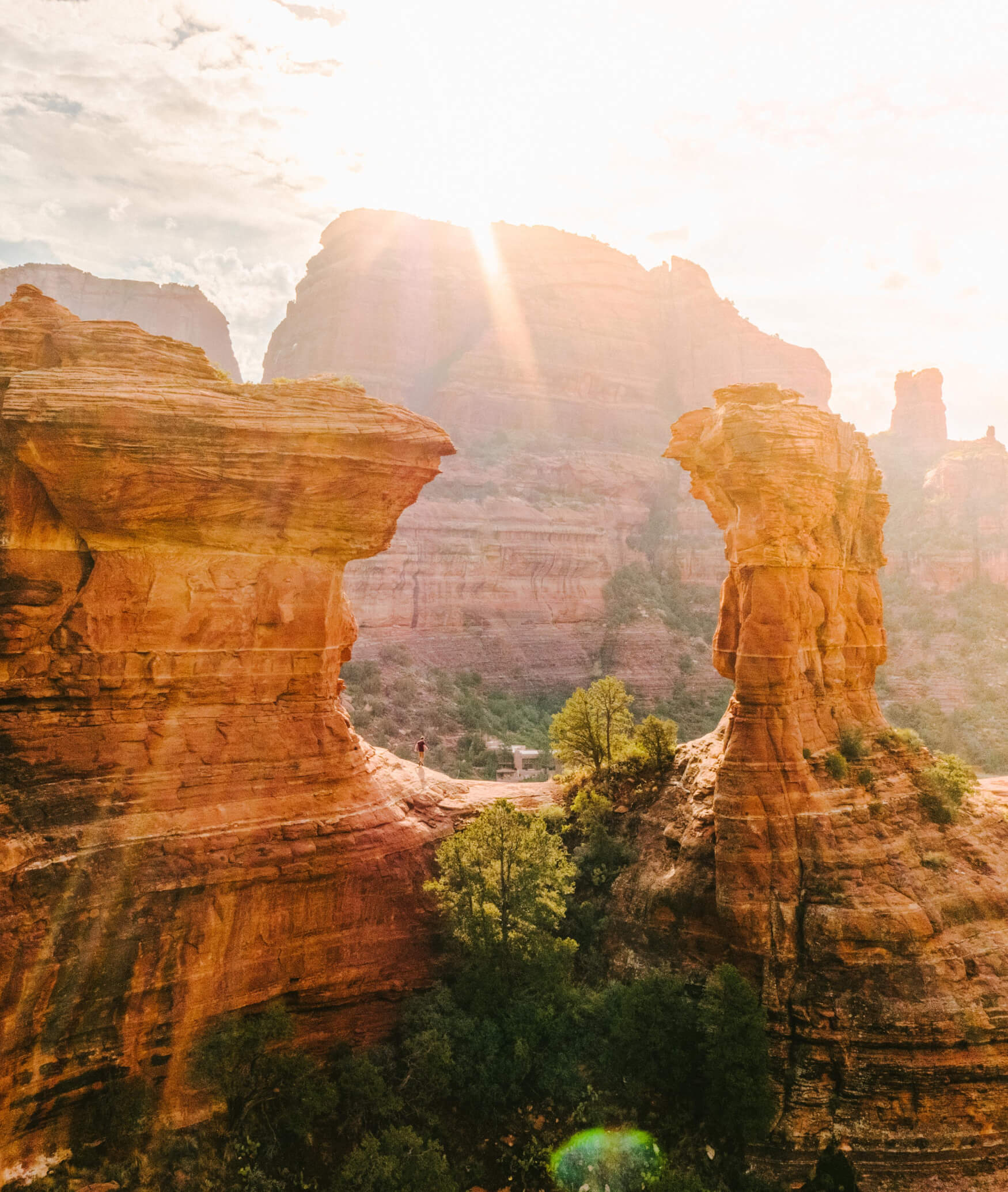 What to Bring
THE LODGE AT BLUE SKY
PARK CITY, UTAH

Where to go: When you picture Park City, a swarming ski town usually springs to mind. When you picture the Wasatch Mountains, however, a rugged range about thirty minutes from the town's main drag, it's a different image entirely: snow-dusted peaks, unobstructed views, and the rare breed of rustic luxury that is the Lodge at Blue Sky. Stretched over 3,500 acres, this private ranch run by Auberge Resorts is as conducive to warm-month adventuring as it is to kicking back by the firepit, hot toddy in hand. Trek-out-your-door rooms, a sleek infinity pool, and the kind of naturally built-in social distancing that makes you feel like you are worlds away from anything—and anyone, really (the Earth Suites: just wow).
What to do: If spring skiing isn't your thing, there's always the option to catch a heli-ride for a fly-fishing expedition followed by a fondue lunch in a secluded yurt. Or maybe you'd prefer to saddle up for a day around the snaking shaded paths. And no one ever regretted spending an afternoon of coddling at the Edge Spa. If you do happen to venture off the property, pit-stop at Five5eeds Café in town for Aussie-style lattes and grain bowls that won't slow you down on the trails (the canyon views at Lake Blanche are worth the half-day trek if you're feeling ambitious). Definitely don't miss High West Distillery's Thursday night supper club, where the vibes are as strong as the limited-edition whiskeys. And as always, our robust city guides are here to help, well, guide you.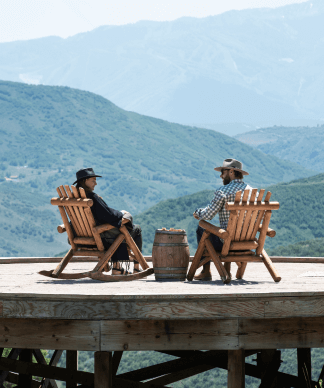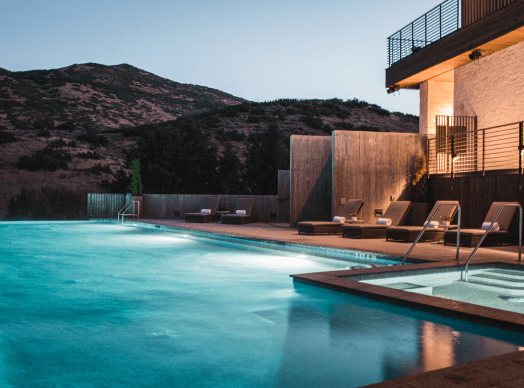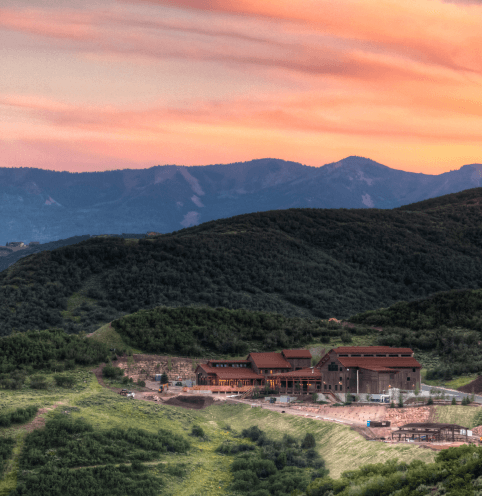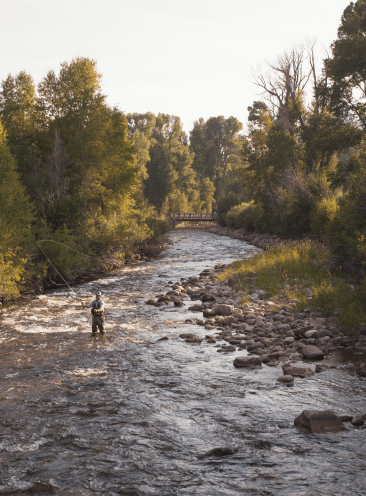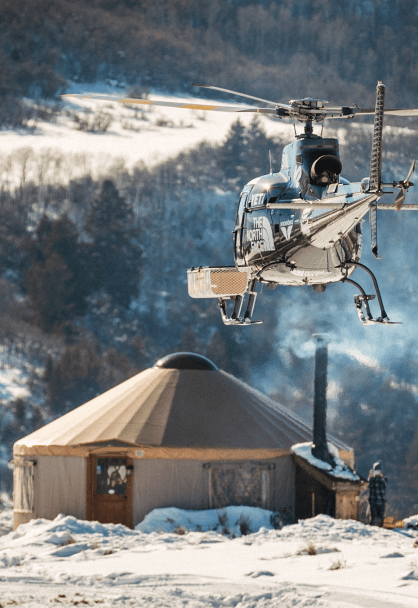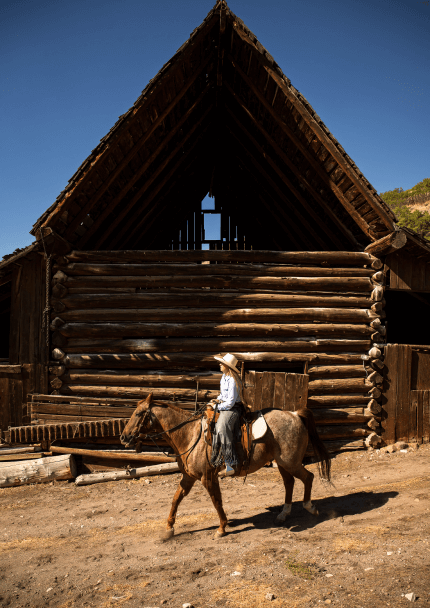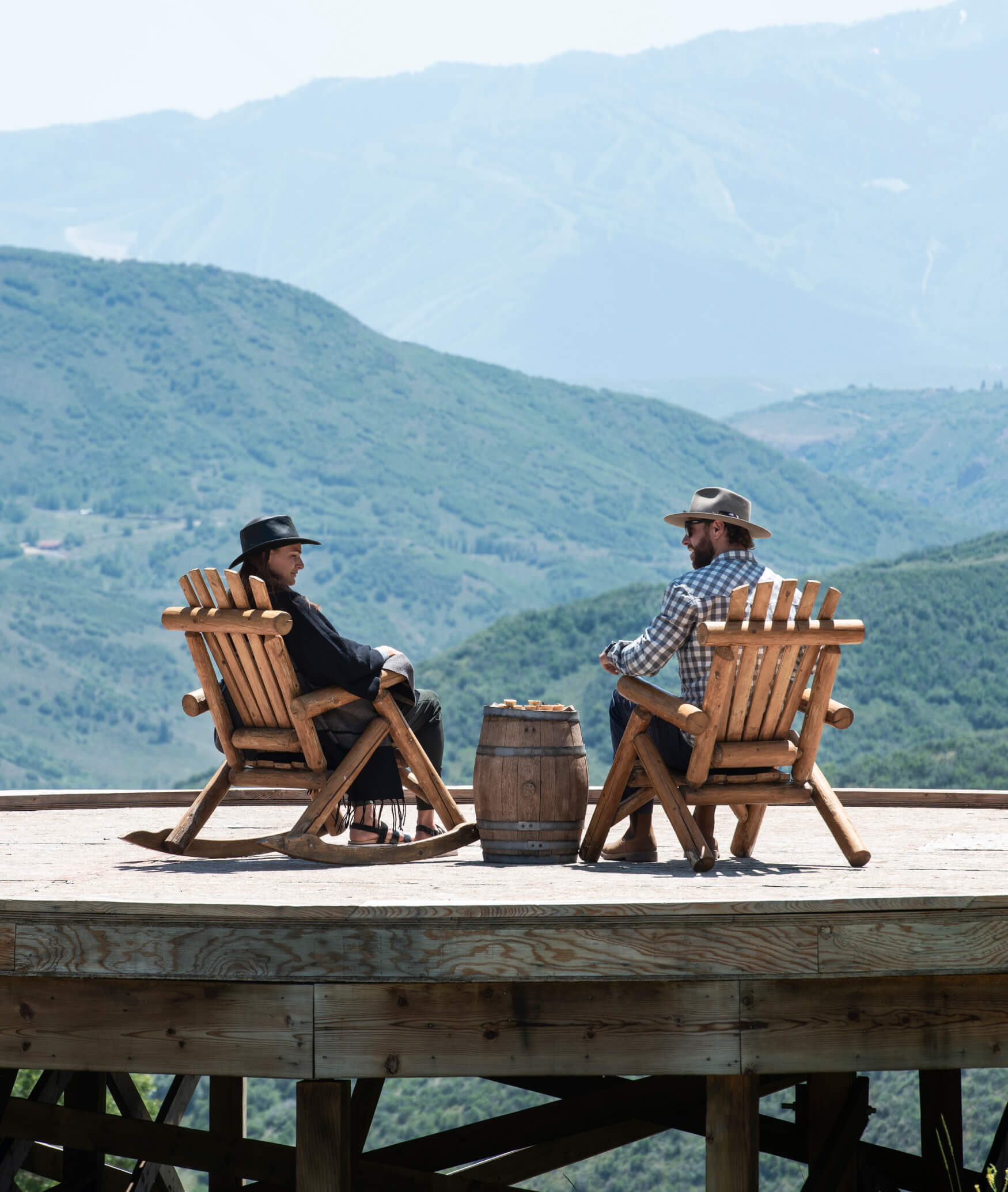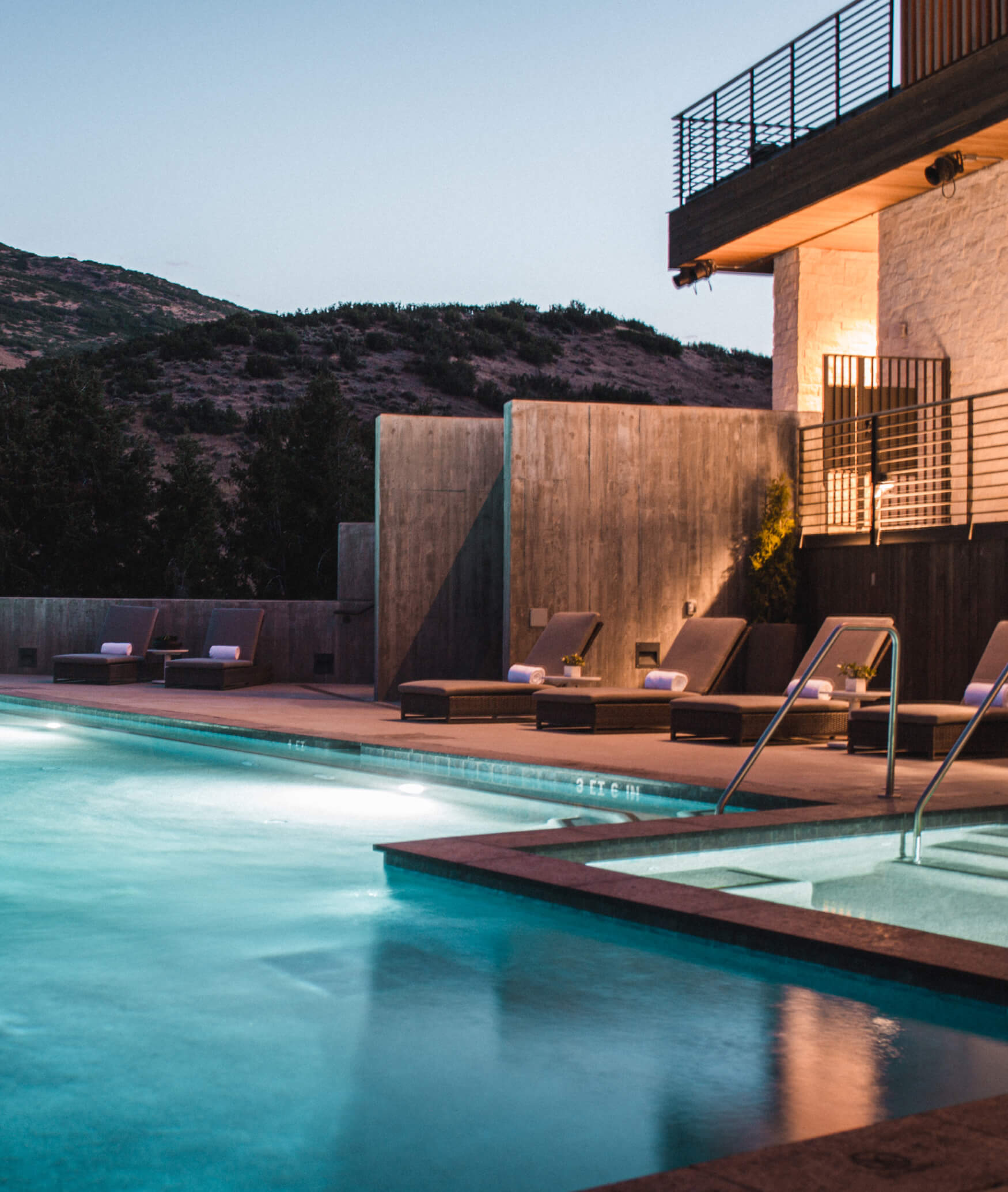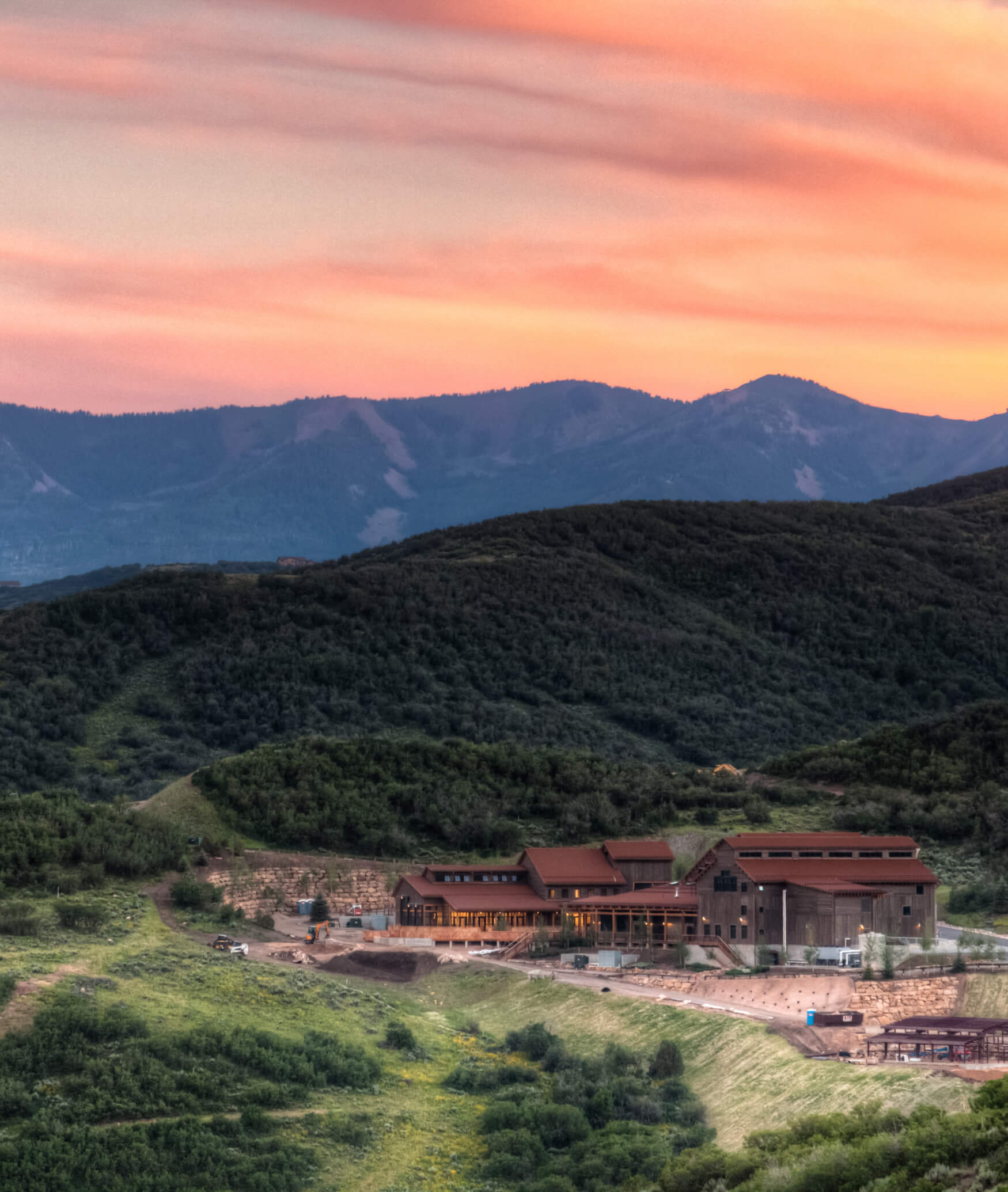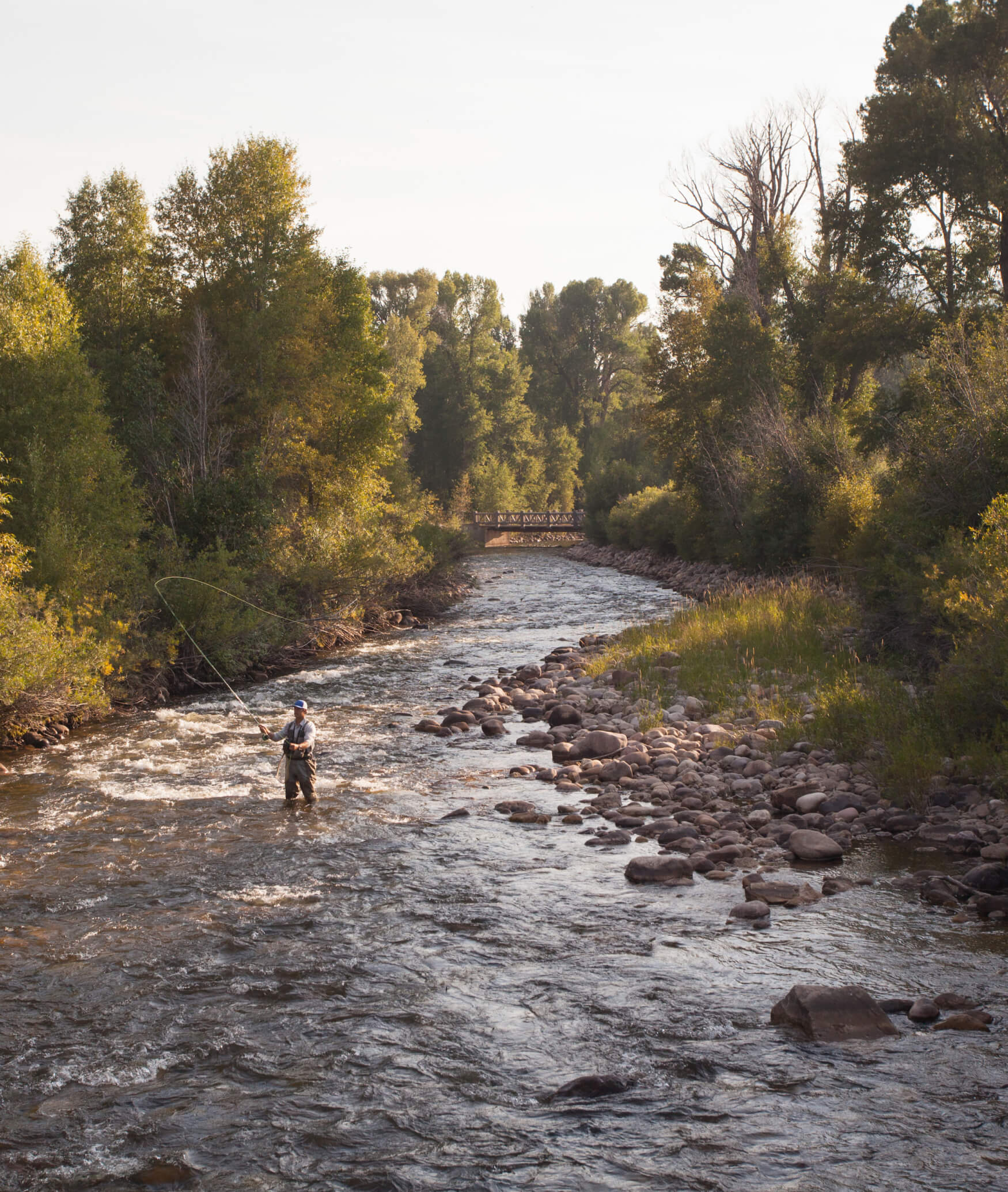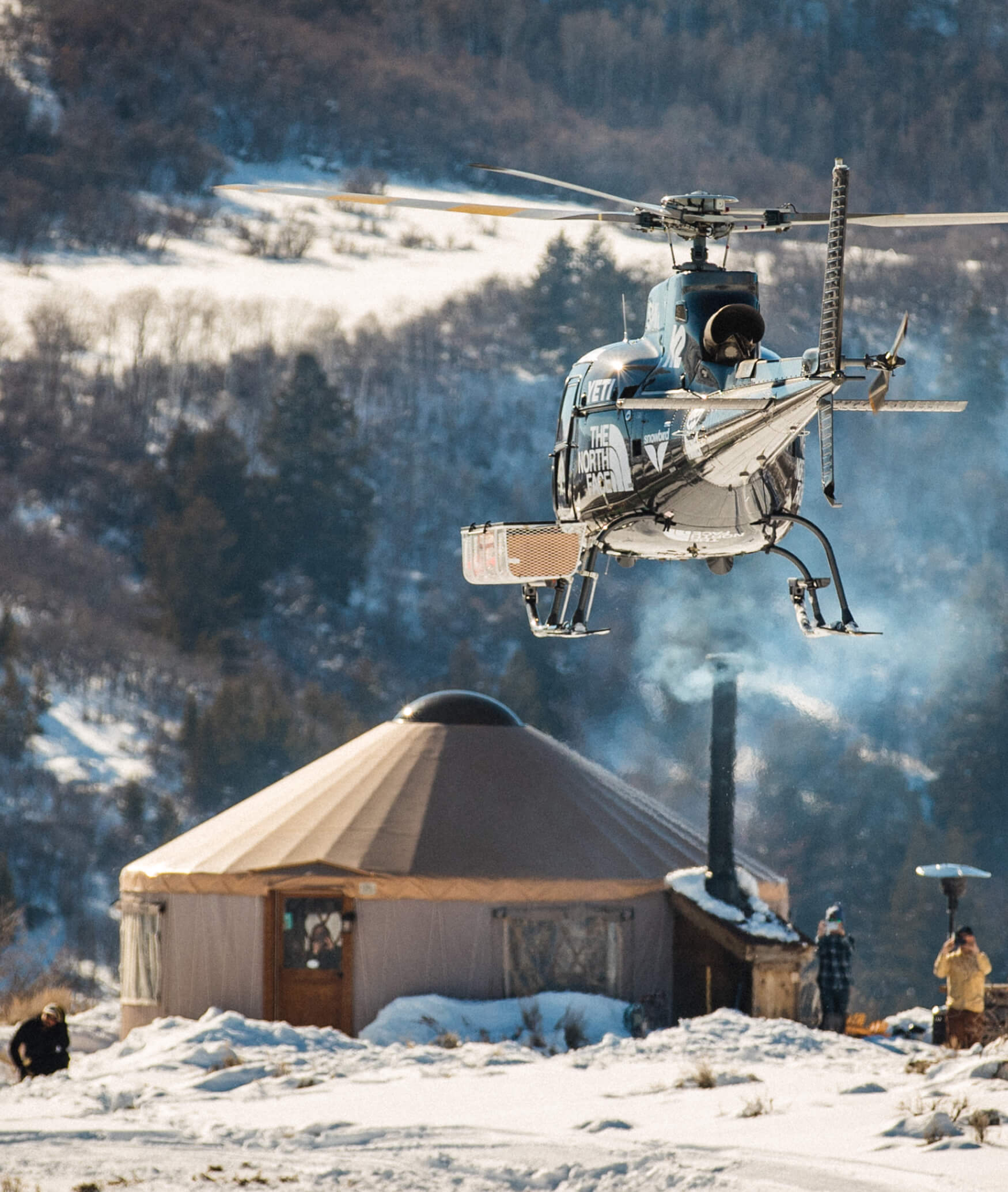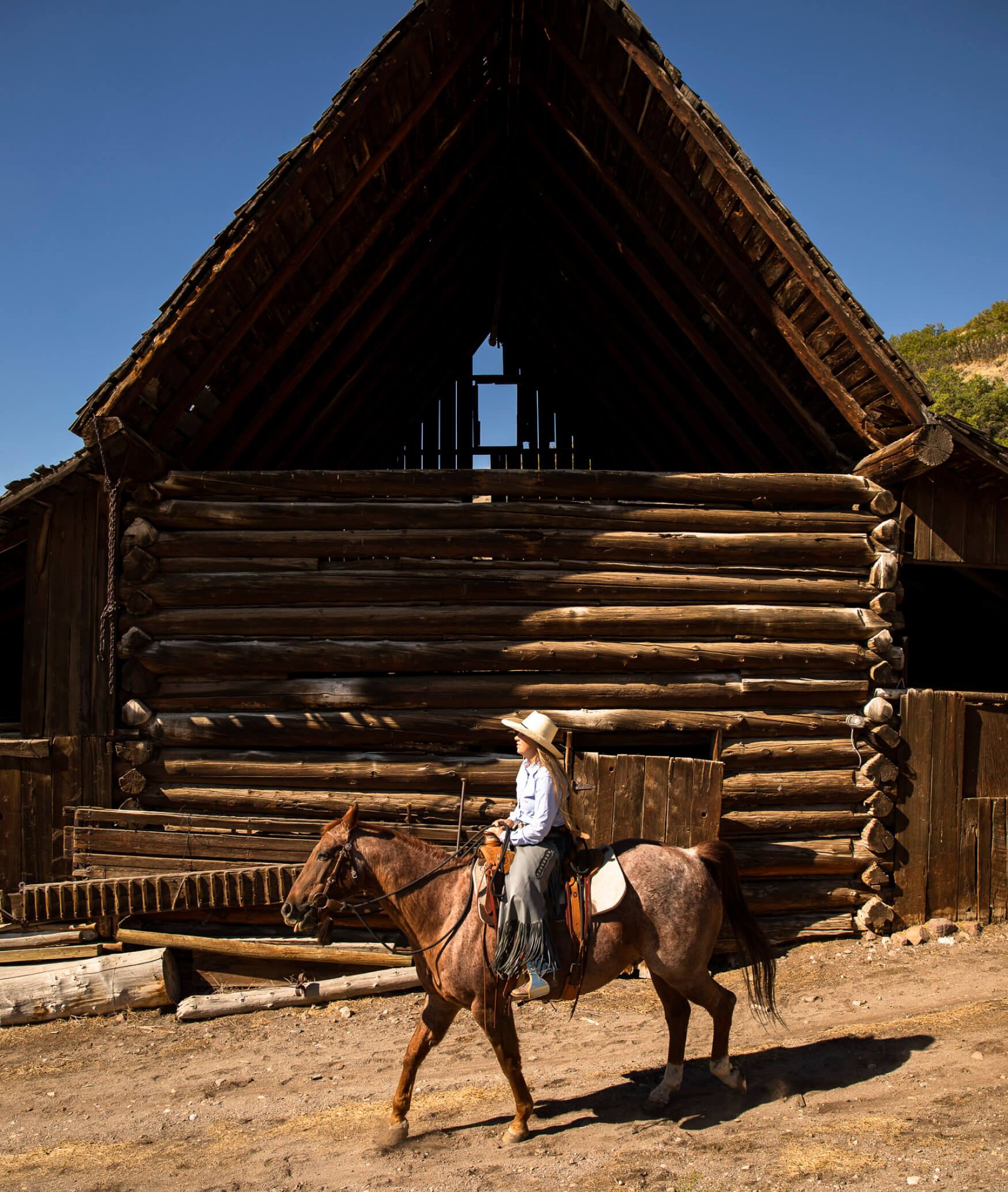 What to Bring
MID-CENTURY HIDEAWAY
JOSHUA TREE, CALIFORNIA

Where to go: A stone's throw from LA (depending on traffic) and about five hours from Scottsdale, Joshua Tree appeals to the lace-up-your-hiking-boots types as much as it lures the hipster gallery-goers. Which is to say that there's a little something for everyone: art, music, bouldering, cosmic sound baths—you name it, this place (likely) has it. And what better place to call home for a weekend than a stunning park-adjacent mid-century modern private home equipped with a saltwater soaking tub, an outdoor firepit, and a cactus garden for sipping coffee with the sunrise or curling up underneath a blanket of glittering stars?
What to do: Spend a morning meandering through Rattlesnake Canyon in Joshua Tree National Park and the afternoon poking your head into any of the quirky shops sprinkled throughout the Yucca Valley. Desierto Alto is the place for stocking up on mezcal, natural wines, and artisanal cheeses; the Wine and Rock Shop is where you'll find kitschy tees and more fun souvenir-y things. Hoard a few bags of beans from Joshua Tree Coffee Company and don't (but do) stop at Acme 5 unless you plan on hauling a Moroccan rug or rattan chairs back home like we did. No trip is complete without indulging in a sonic session at Integratron, taking in the wonderful weirdness at Noah Purifoy Outdoor Desert Art Museum, and tucking in to frothy beers and baskets of fries at the forever-classic Pappy & Harriet's. And in case you were wondering, yes, there are (lots) more recs where this came from.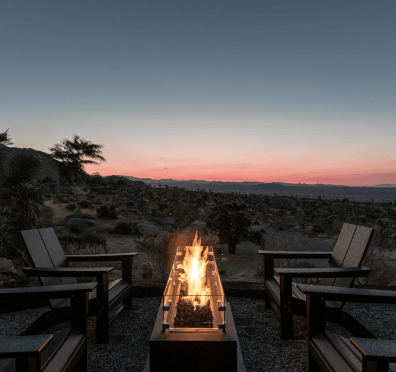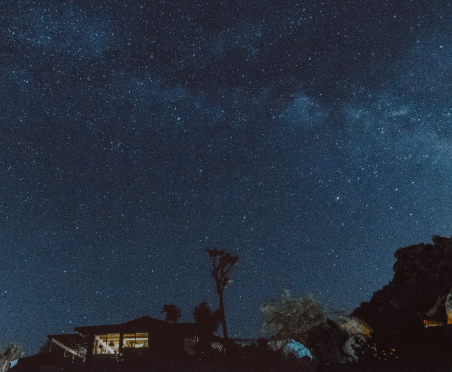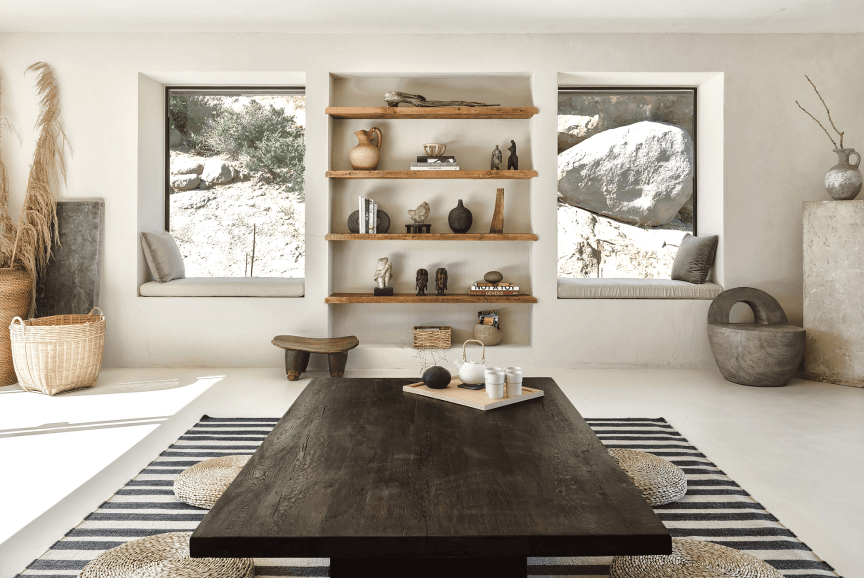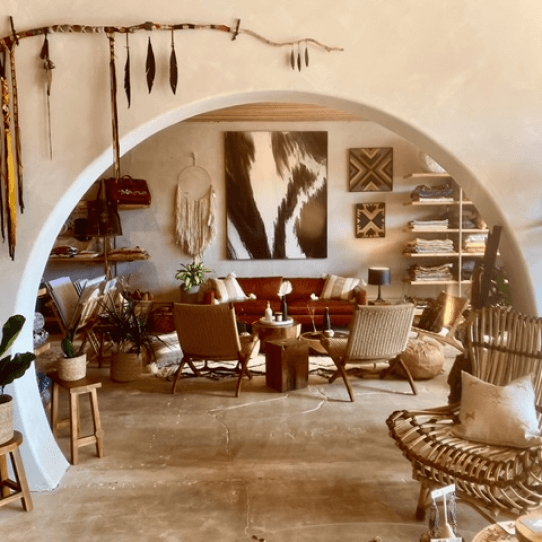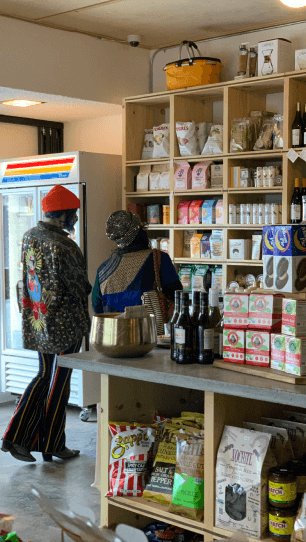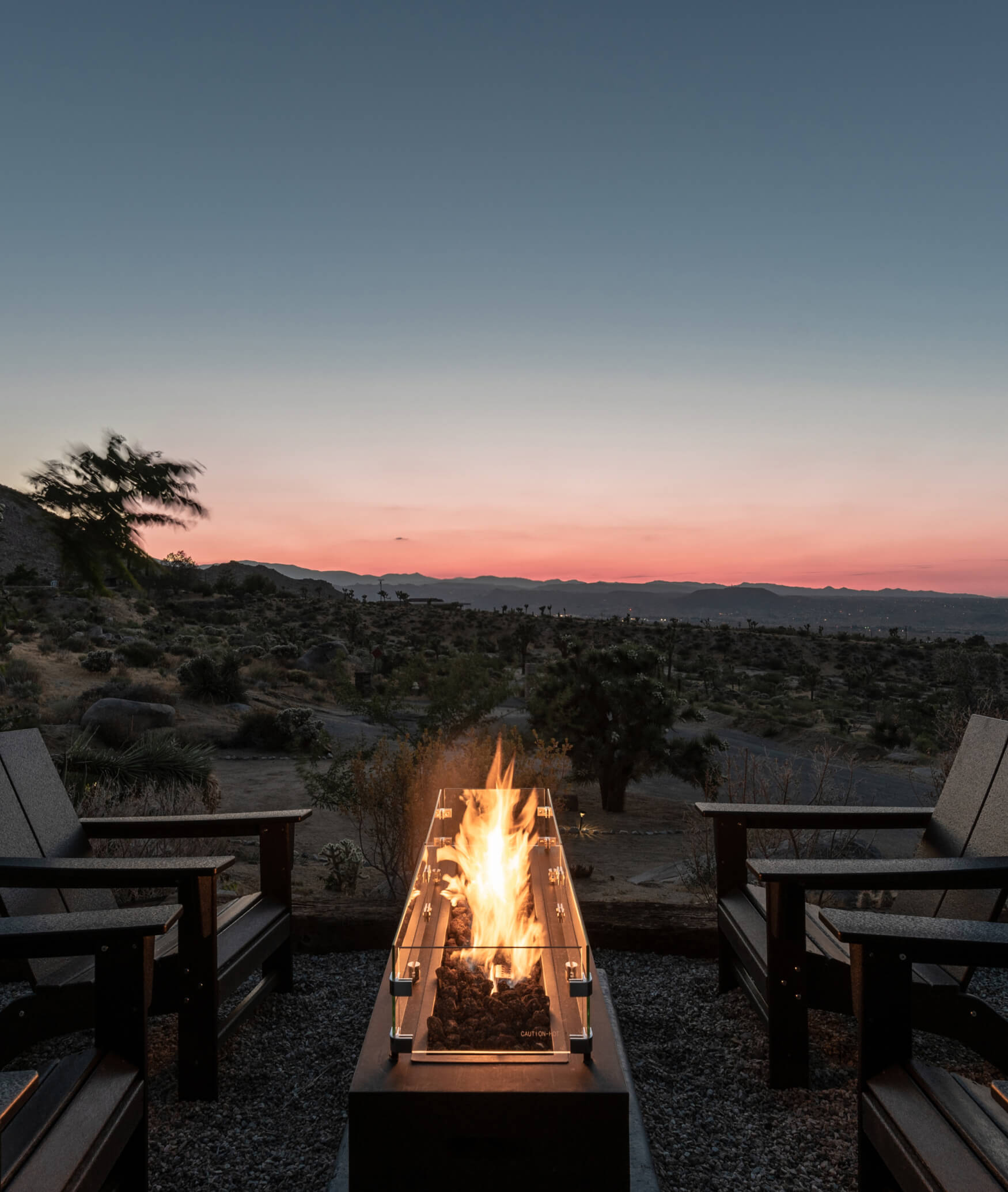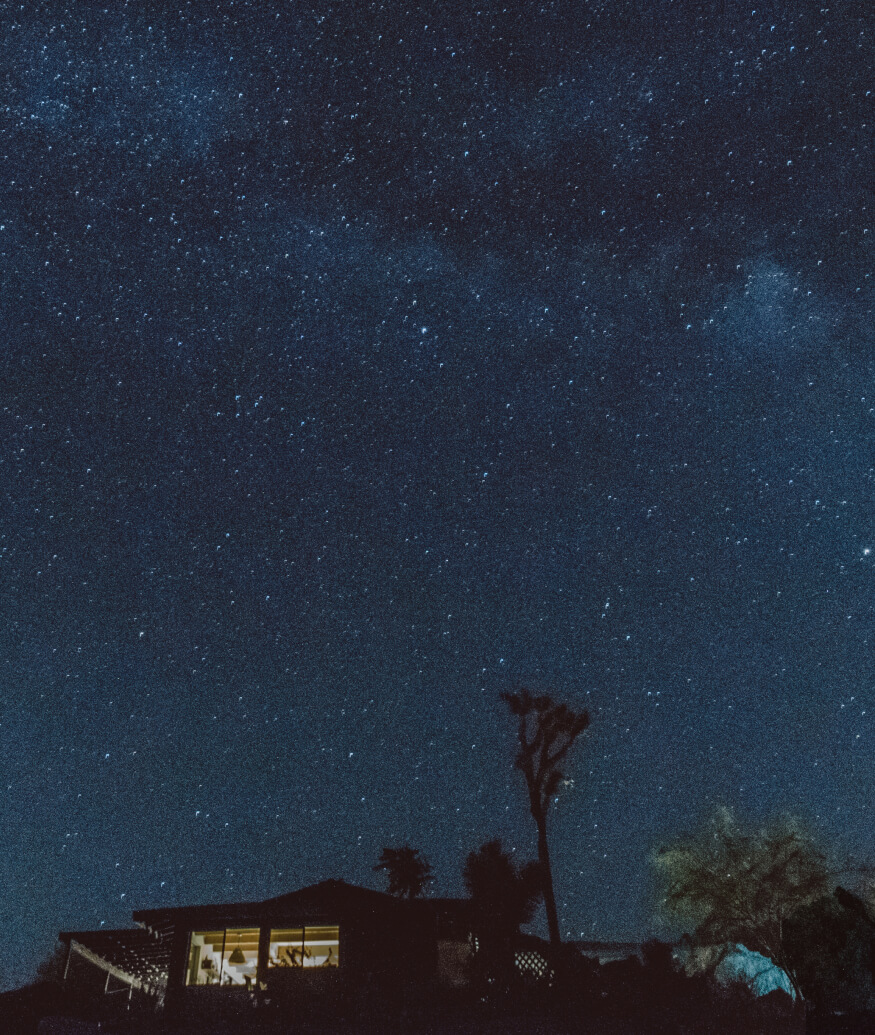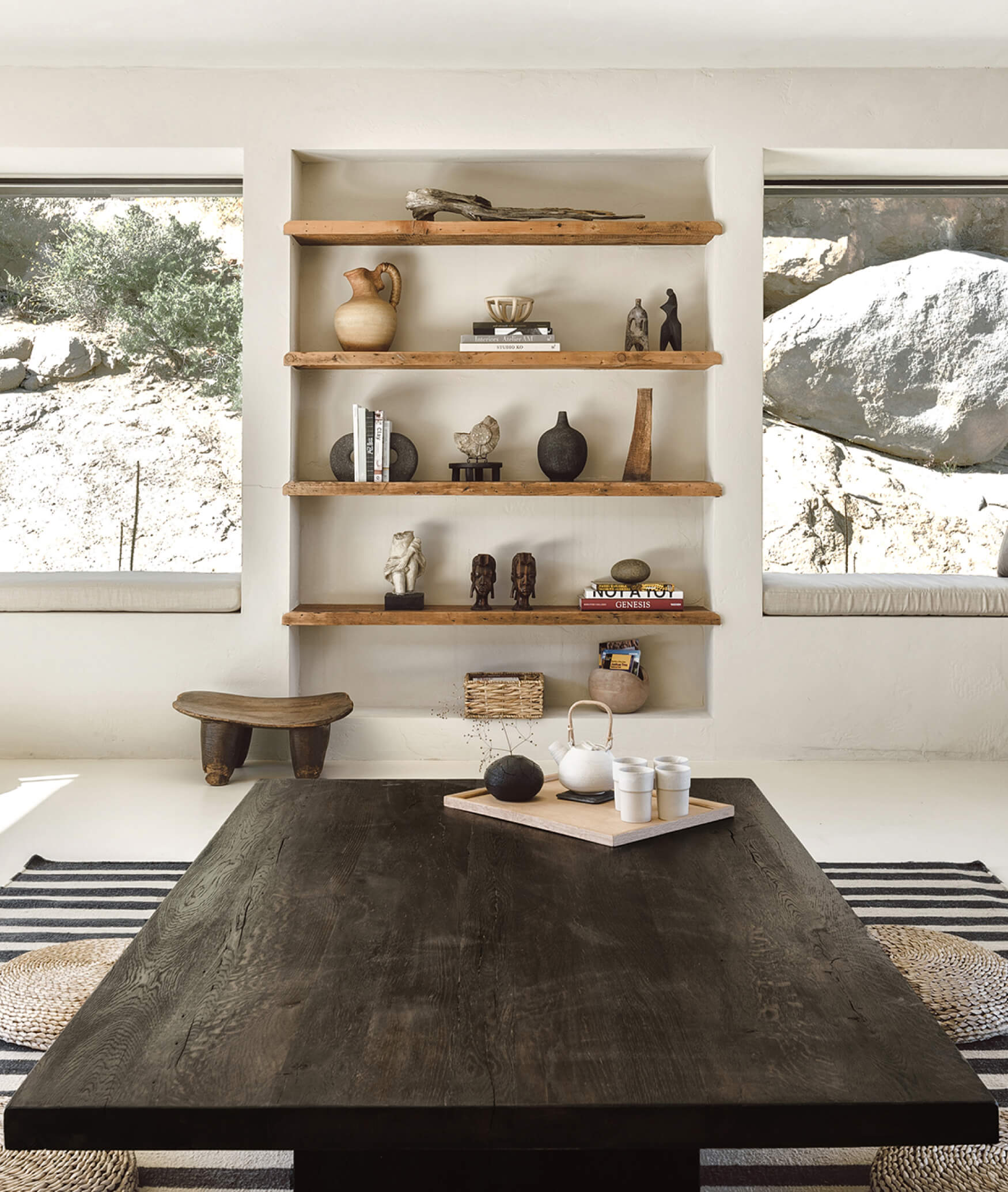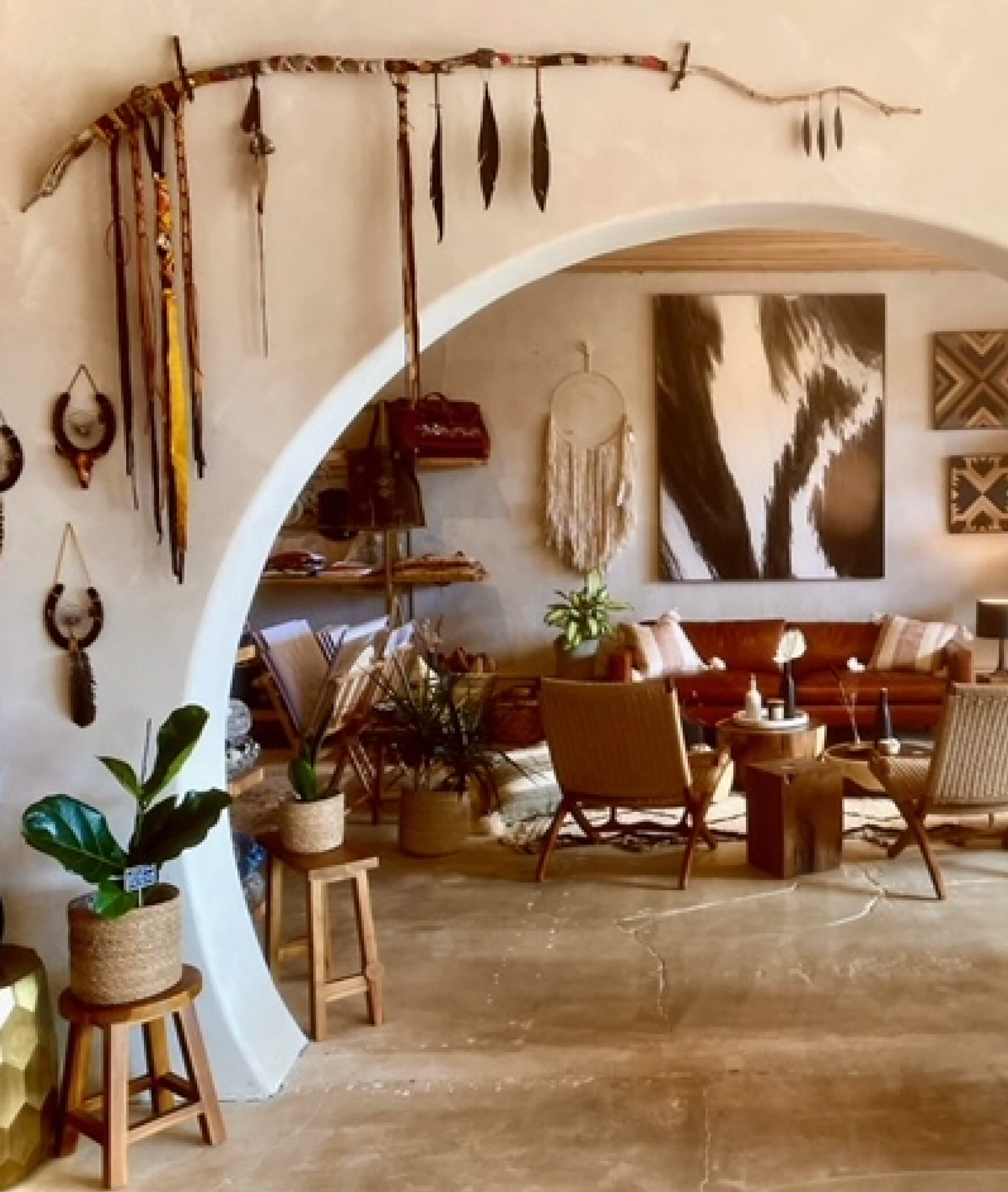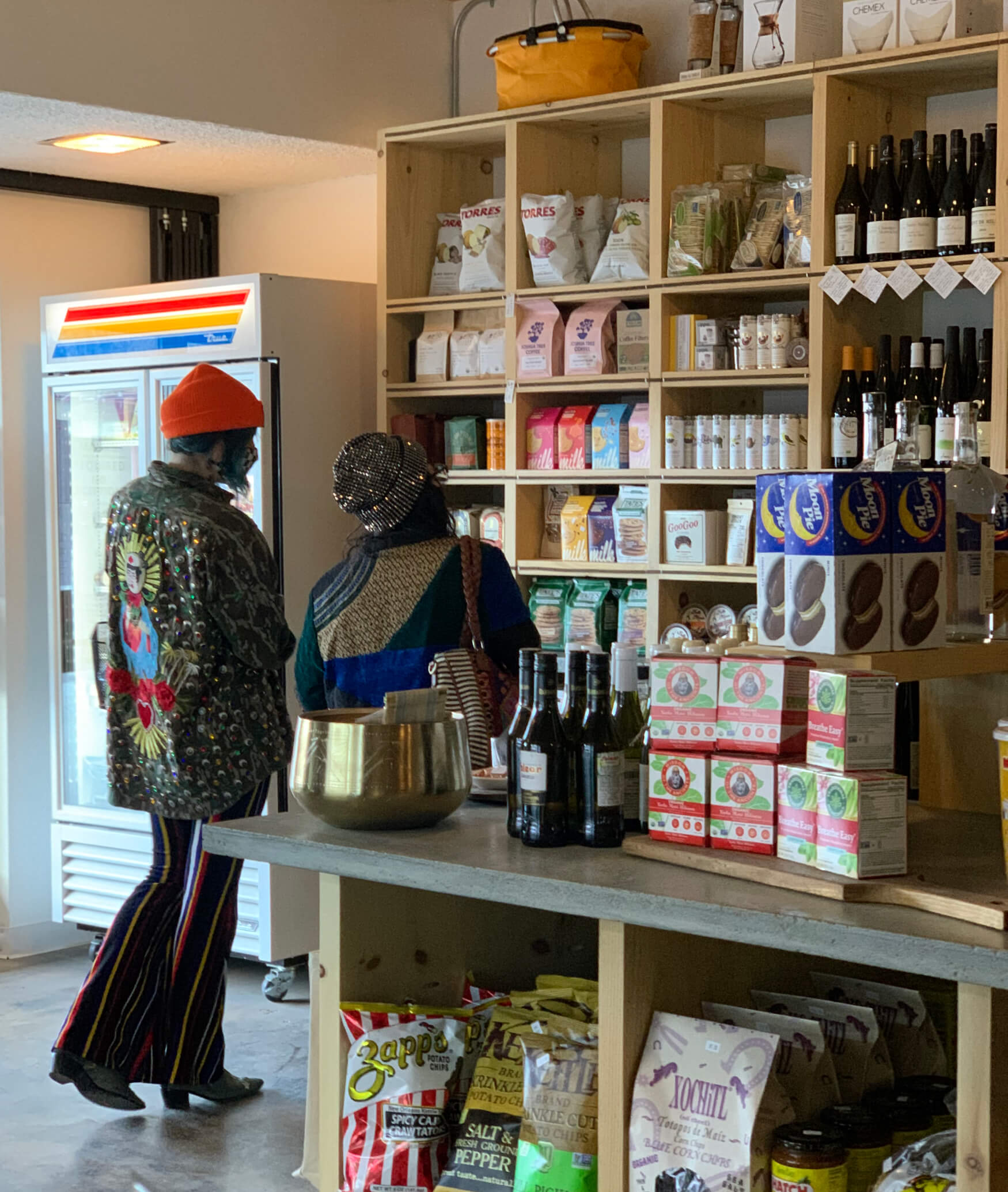 What to Bring