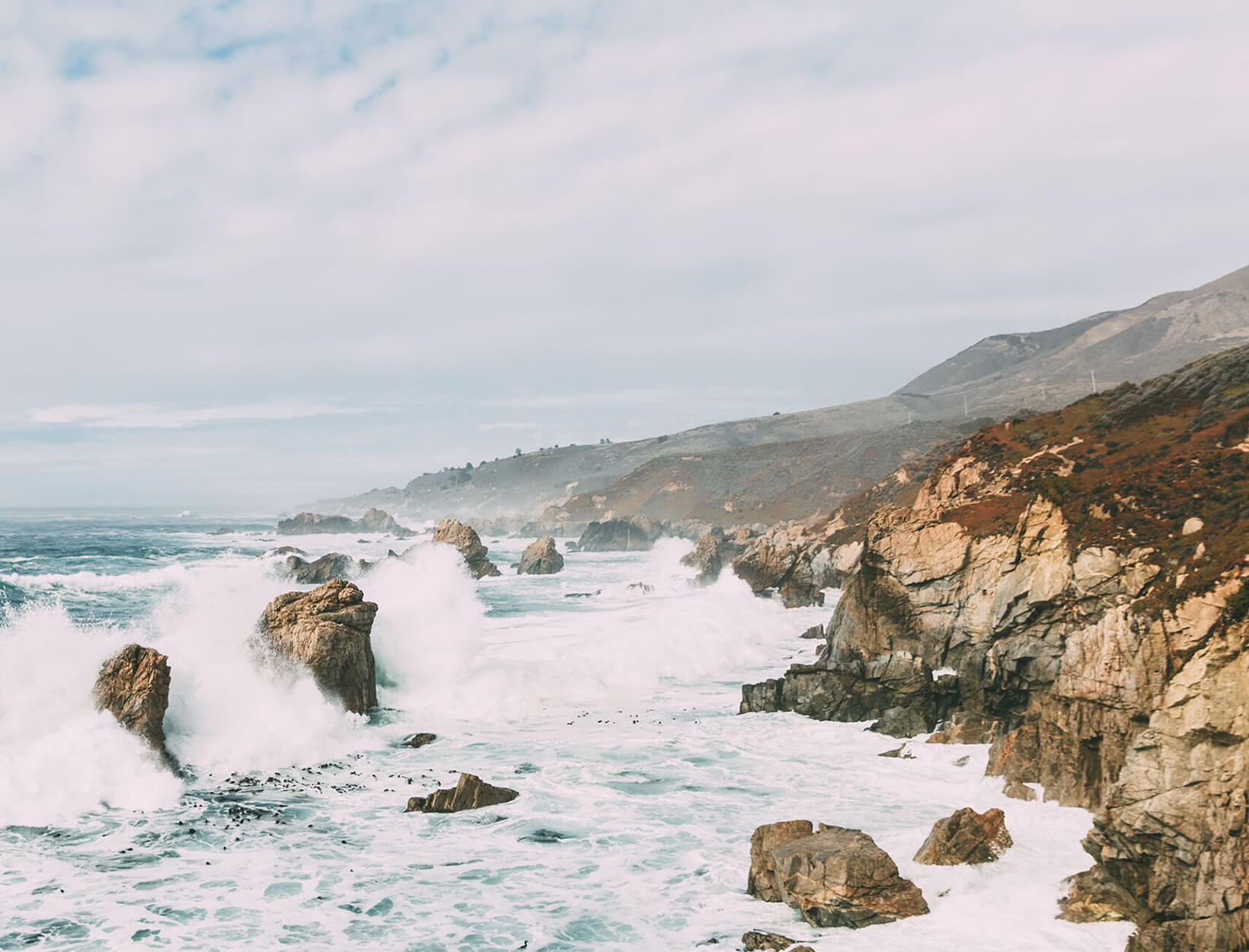 Soul Searching Through Moab,
Sedona & Big Sur
It takes a special brand of gutsiness to travel alone. That goes double for road trips. Which leads us to believe that photographer Laura Austin has as much moxie as she does talent. Austin has made solo travel into an art form, documenting her alone time in Iceland, Mexico, Turkey, and more. But it's her drives through California, Arizona, and Utah that make getting away by yourself seem not just doable, but incredibly powerful.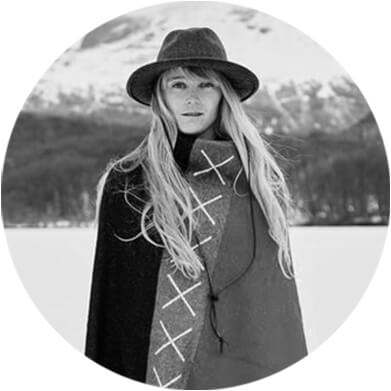 It's the seemingly mundane daily occurrences—an explosive argument with a significant other, feeling generally "off"—that have a way of waking up dormant demons. Over the years, anytime I've hit a rough patch in love, creativity, or health, I've made it a tradition to pack up my car and hit the road. Escaping the monotony of routine and physically forcing myself out of my comfort-zone helps me return with a renewed sense of self-confidence. We all know being out in breathtaking nature is therapeutic on its own…but when you're sitting there, alone, watching the sun set behind a beautiful landscape, you can't help but become fully present—which may very well be all you need to help put those demons to rest.
Big Sur, California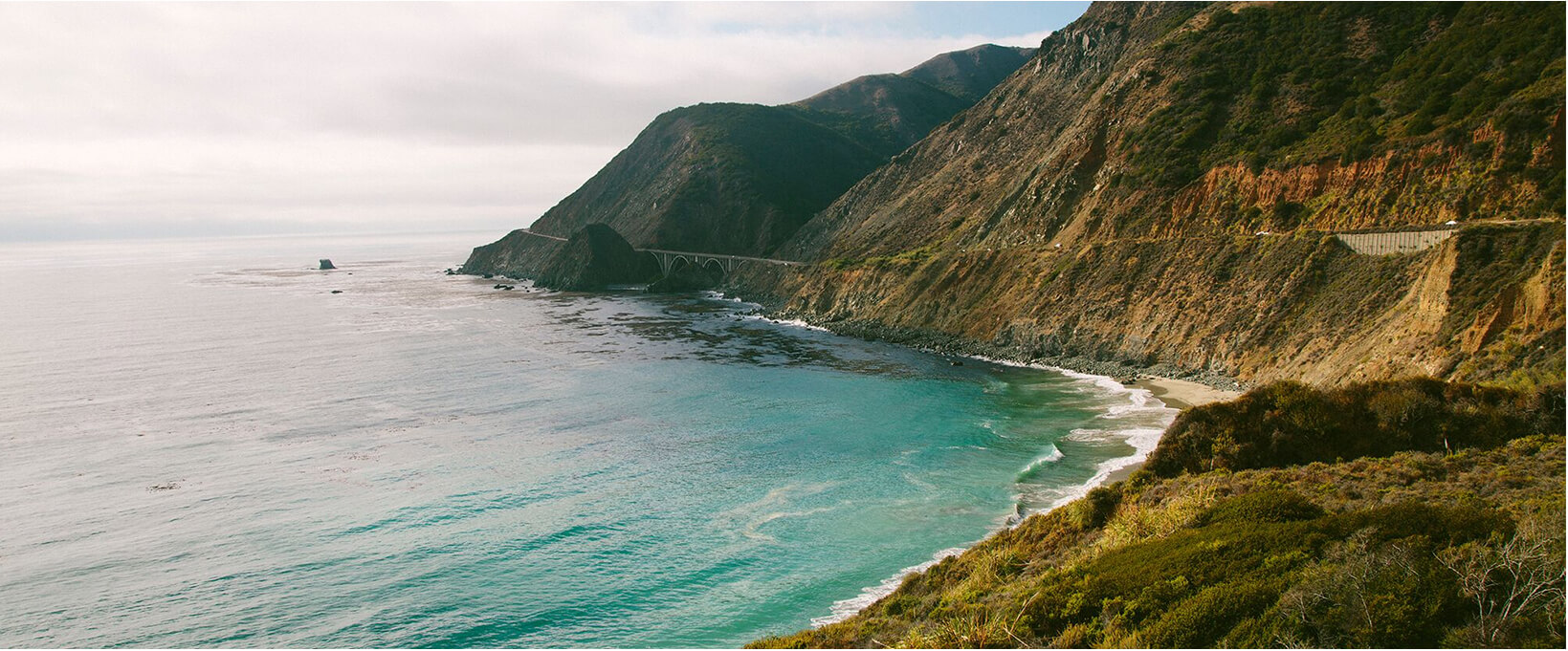 "Of all the amazing spots I've visited, Big Sur ranks in the top three. If you start in Los Angeles, this magical place is a mere five hours by car, winding along some of the most beautiful slivers of coastline you've ever seen. The dramatic rocky coast nestles right up against dense forests filled with giant redwood trees; it's such a special environment to escape to when I am in need of a breath of fresh air. I suggest staying at Deetjen's—oh, and make sure to stop by Big Sur Bakery for breakfast."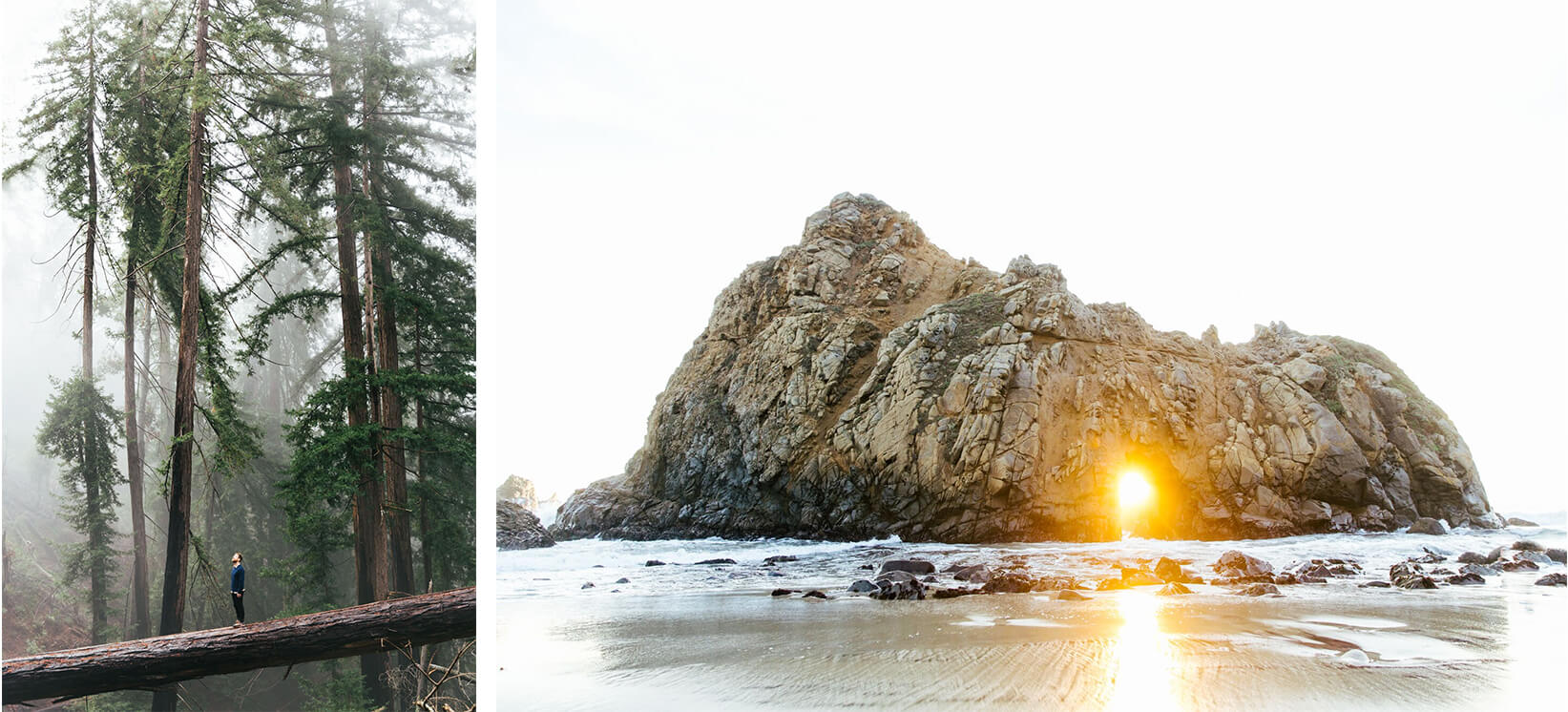 Moab, Utah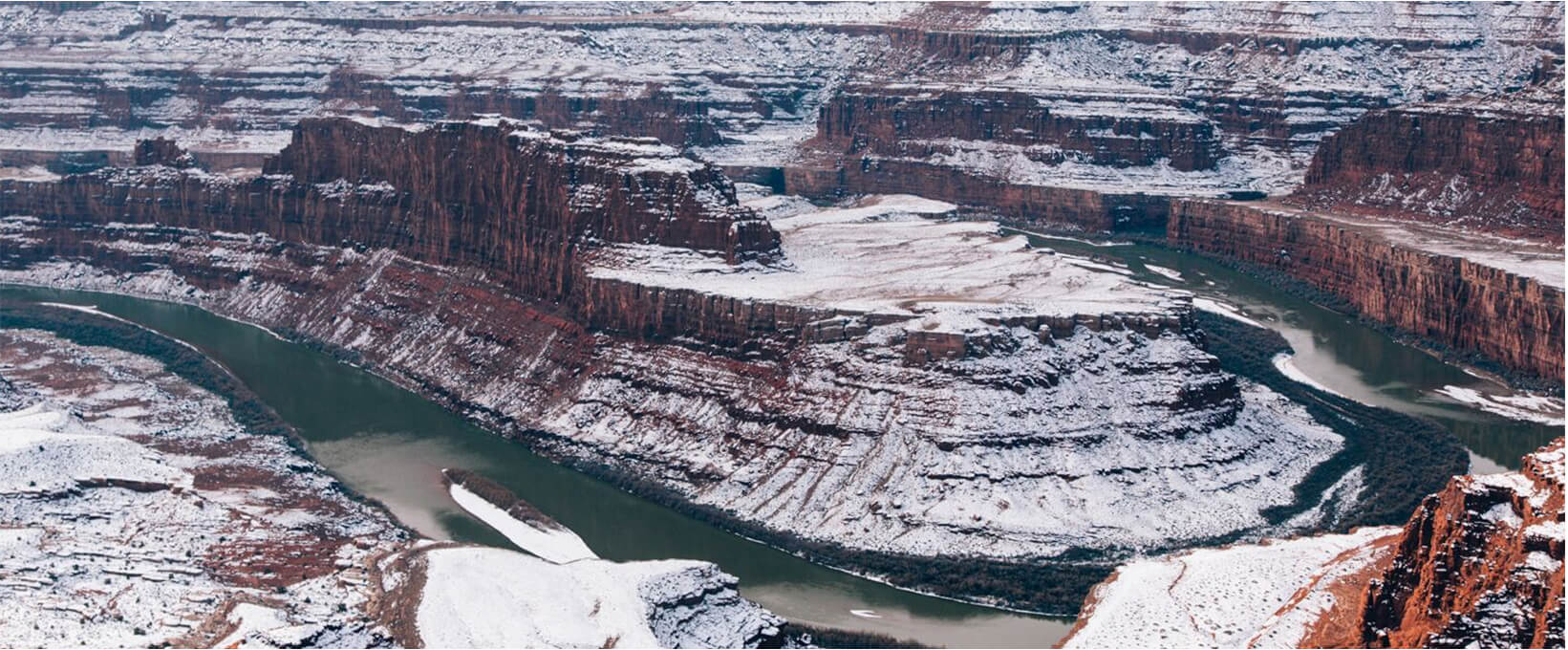 "Moab packs some of the most mind-blowing scenery into a small radius. There are two National Parks—Arches and Canyonlands—within 20 minutes of each other. For the active types, Moab's rockiness provides some amazing terrain for mountain biking, rock climbing, and off-roading. I highly recommend staying in a tent at Moab Under Canvas, which provides the ultimate 'glamping' experience."

Sedona, Arizona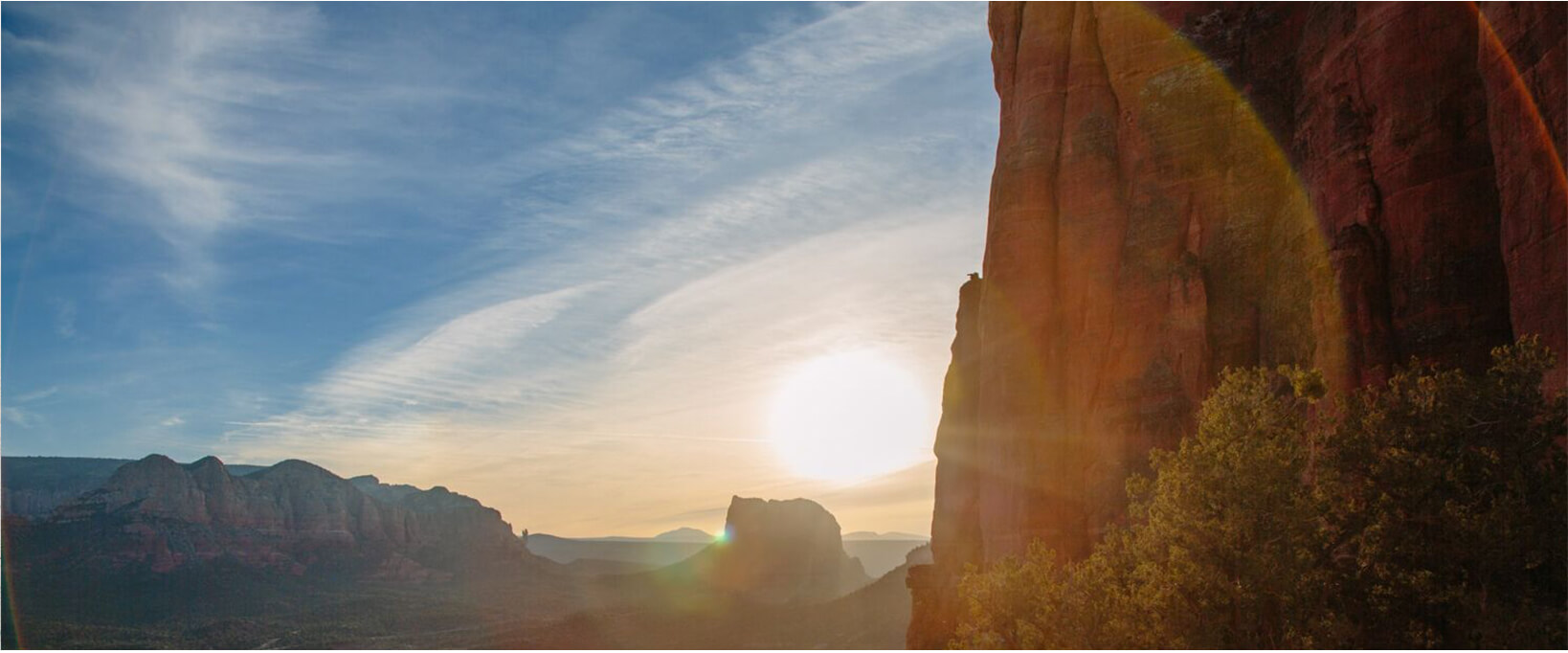 "This pocket of Arizona is a special place. It's a desert town tucked into a valley near Flagstaff surrounded by breathtaking red-rock buttes, steep canyon walls, and pine forests. For anyone interested in New Age philosophy, the land is supposedly teeming with polar vortexes—natural geomagnetic points of swirling energy known for their healing powers. Regardless if you're a believer or not, spend a sunrise or sunset at the edge of a Sedona vista, and you will feel incredibly at ease. On a recent road trip, I hiked to the top of Cathedral Rock, which is said to be one of the strongest local vortexes, in the dark, to watch the sunrise from the edge of a cliff—it's a memory I come back to all the time."