Editor's Review: Son Bunyola, Richard Branson's Quietly Luxurious Mallorca Hotel
Legend has it that over a century ago, a crew of sailors found themselves shipwrecked off the northwest coast of Mallorca after their vessel collided with a fishing boat. Fortunately, the shipwreck wasn't far from a beautiful estate, where the seamen recovered their strength.
This estate—known as Son Bunyola—still offers rejuvenation, as I discovered during a recent trip to Mallorca. (Though becoming shipwrecked is not a prerequisite to visit.) Nestled in the Tramuntana mountains, a UNESCO World Heritage site, the sprawling olive-tree-lined property is home to a new 26-room luxury hotel that looks down on the Mediterranean. From the main terrace, you can even catch a glimpse of Sa Foradada, a famous rock formation just up the coast. The entire landscape is so cinematic and, at the risk of hyperbole, makes you feel as though you've stepped into an alternate reality, where the sun always beams brightly and the water is never anything but perfectly crystalline blue.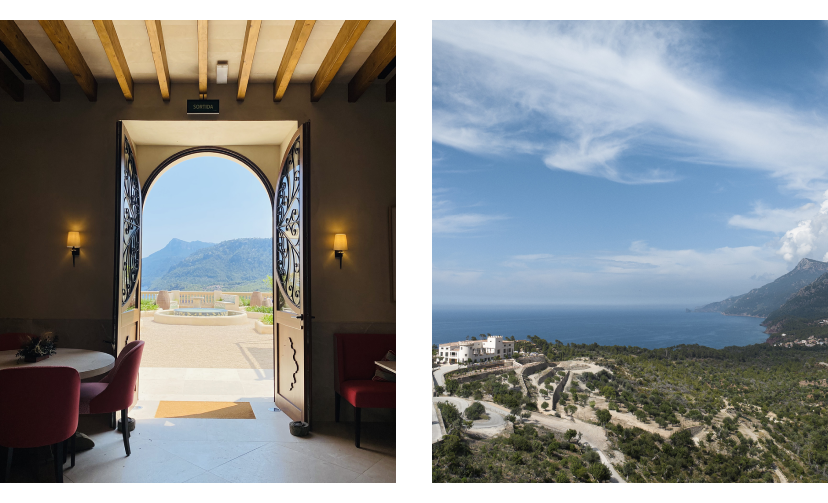 The hotel is the latest addition to the Virgin Limited Edition, Richard Branson's collection of exclusive getaways. Branson first set foot in Mallorca as a child while vacationing with his parents and fell deeply in love with the island. He purchased Son Bunyola in 1994, after which three villas were added to the estate. (You can rent those private villas now for a week or two at a time.) But after eight years of struggling to get the necessary permission to convert the main structure—a then-crumbling 16th-century finca, or farmhouse—into a hotel, he sold it. In 2015, Branson bought it back and this time was able to proceed with the project.
At the heart of the estate is, of course, the 16th-century finca, which has been meticulously restored to its former glory, including some of the original tile work and a stunning staircase. (For an extra-special stay, spring for one of the two tower suites, which offer private rooftop terraces; if you're lucky, you might get to stay in the 13th-century defense tower.) There's an old church altar in the main restaurant, while the tafona building shelters a 200-year-old olive press along with two additional suites.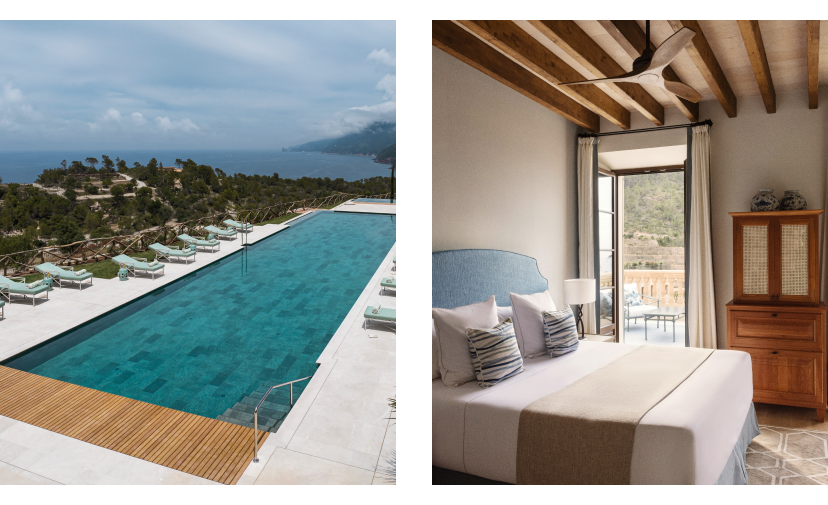 The guest rooms are designed beautifully with a kaleidoscope of soothing blues, beiges, and reds and accented with wooden rafters. During my three nights at Son Bunyola, I experienced some of the most restful sleep of my life. My room overlooked the sparkling azure-blue sea; other rooms point toward the mountains. Either way, the view will be spectacular. You'll also find a thoughtful assortment of amenities: a complimentary minibar with bean-to-bar chocolate and Mallorcan sodas; woven beach bags and hats for days spent basking in the sun; a range of toiletries (including mosquito repellent, though I found I hardly needed it) from Gaia Natural Products, made with a bespoke Son Bunyola scent; and even GHD Hair straighteners, a goop favorite.
The moment you arrive at Son Bunyola (it's a twisty and undeniably scenic 40-minute drive from the Palma airport), you'll want to unwind at the showstopping 92-foot swimming pool that overlooks the Mediterranean, with preppy white-and-jade umbrellas and an infinity-edge hot tub to boot—or at the two-room spa, where you can receive a facial or massage using natural oils and balms made on the island. Other activities include hitting a few balls on the tennis court and taking advantage of the rugged terrain on one of the hotel's bikes (Branson believes that some of the best cycling in the world is in Mallorca). One morning I joined a complimentary yoga class on the jute-covered patio. Paula, our instructor, encouraged us to "reach for the mountain" as we swept our arms into warrior two to the sound of a baby goat bleating in the distance. At some point during your stay, you'll also want to borrow a pair of rubber-soled shoes from the front desk and make your way to the rocky beach—Son Bunyola boasts three miles of private coastline—and spend an afternoon paddleboarding or kayaking to the caves tucked along the shore.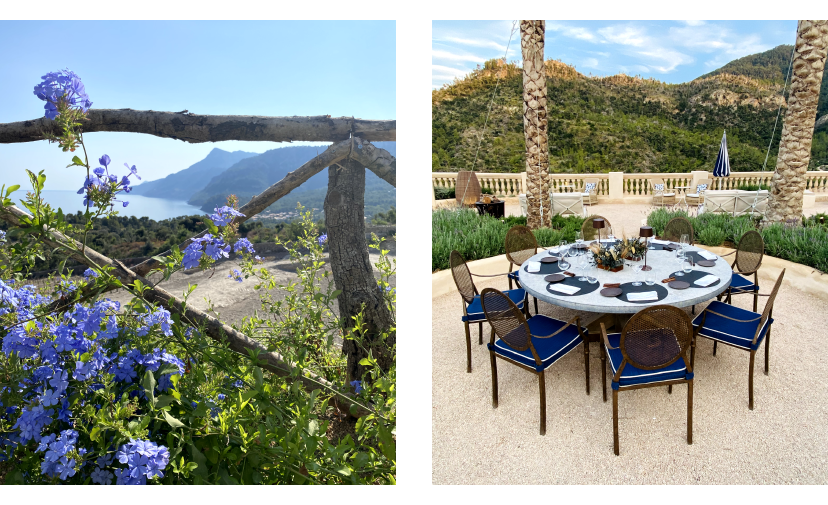 When it's time to refuel, stop by Sa Terrassa, which demonstrates—to dazzling effect—executive chef Samuel G. Galdón's farm-to-fork ethos, as well as an emphasis on sustainability. The Mediterranean dishes are contemporary yet classic (think seafood paella and patatas bravas done mille-feuille-style). Guests will eventually have the option of dining at Sa Tafona, a tapas bar, as well. Much of the produce is grown on-site in the kitchen garden and various fruit orchards and olive and almond groves. The estate even keeps bees, with plans to harvest the first batch of honey soon.
But perhaps the best part is how downright cozy and unpretentious it all feels, far from the realm of crystal chandeliers and private butlers. One morning I saw a young dad come padding into the dining area to grab a few breakfast pastries, barefoot and clearly on his way to (or from) the pool, bouncing an adorable baby over his shoulder. It's the type of place where the staff and guests greet one another by name, saying good morning and good evening as they move through their day. It feels like home—which is precisely what Branson intended.
What to Pack
Fall is an excellent time to visit Mallorca, with temperate weather and the water still warm enough for a dip. Dress in layers to prepare for any shifts in temperature—it can get a little chilly in the mountains.