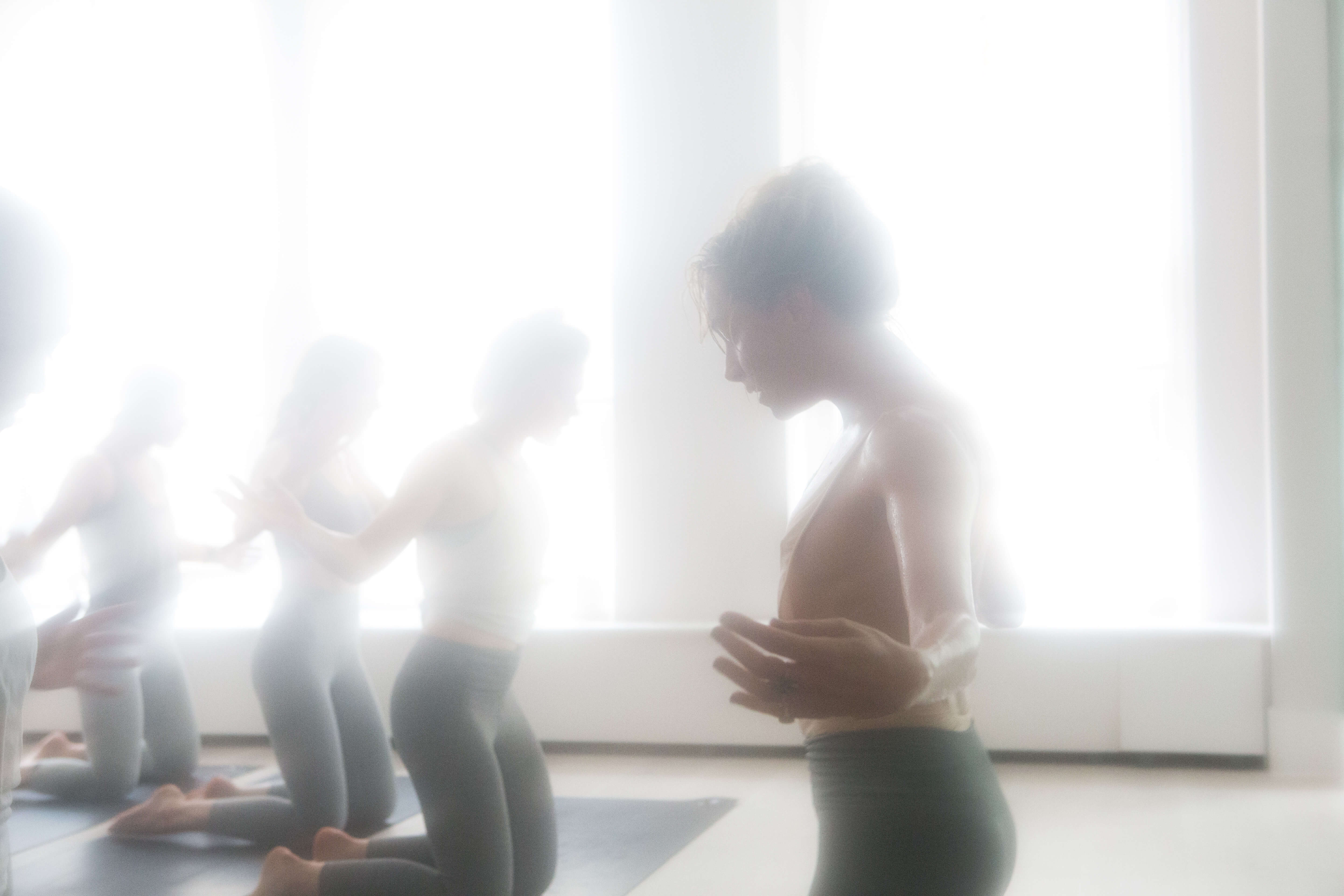 Scrapbook: The Retreatment
Last month, we sent contributing editor Anne Keane on a four-day "Retreatment" with Taryn Toomey (of The Class) up in Rhode Island. Here, how she broke a sweat, and got centered over the course of a long weekend.
Arriving at The Retreatment was a bit like what I imagine it might be like to arrive alone at the first day of boarding school: Filled with anticipation and with very little idea what was in store. Having taken Taryn Toomey's workout "The Class" only once before, I knew a modest amount about what to expect: a kick-ass body strengthening and heart pumping session mixed in with bits of yoga and meditation. What I left with was so much more: a heart opening and empowering experience where I learned about the power of setting my intentions. It was an inspirational mind and body reboot. I'm officially a fan.
The Details
We spent a long weekend at the cozy Weekapaug Inn in Westerly, RI. The schedule includes two hour daily classes with the very charismatic Taryn, followed by a voraciously consumed farm-to-table lunch with a view of the pond. Afternoons were attendees' choice of a Tata Harper mini facial, a massage at their sister property's spa The Ocean House, a nature walk or an afternoon nap. All this followed by a gentle yoga session led by the very sweet Kevin Courtney and a family-style dinner.
The blissed-out 31-room Weekpaug Inn sits on a
sleepy peninsula.
Taryn and Natalie do R&R
right. (photo credit:
@taryntoomey)

Reaping the rewards of a
two-hour sweat session.

Only good vibes.

Me and TT.

TT essentials:
Tata Harper + a smudge stick.
Yup, I always travel with my
Lauren Roxburgh foam roller.

Loved the coziest corner of
my hotel room.
Serious #squad goals:
Instructors Natalie, Kevin, and Jaycee.
The Gear You'll Need
SEE MORE IN THE WORKOUT SHOP>>