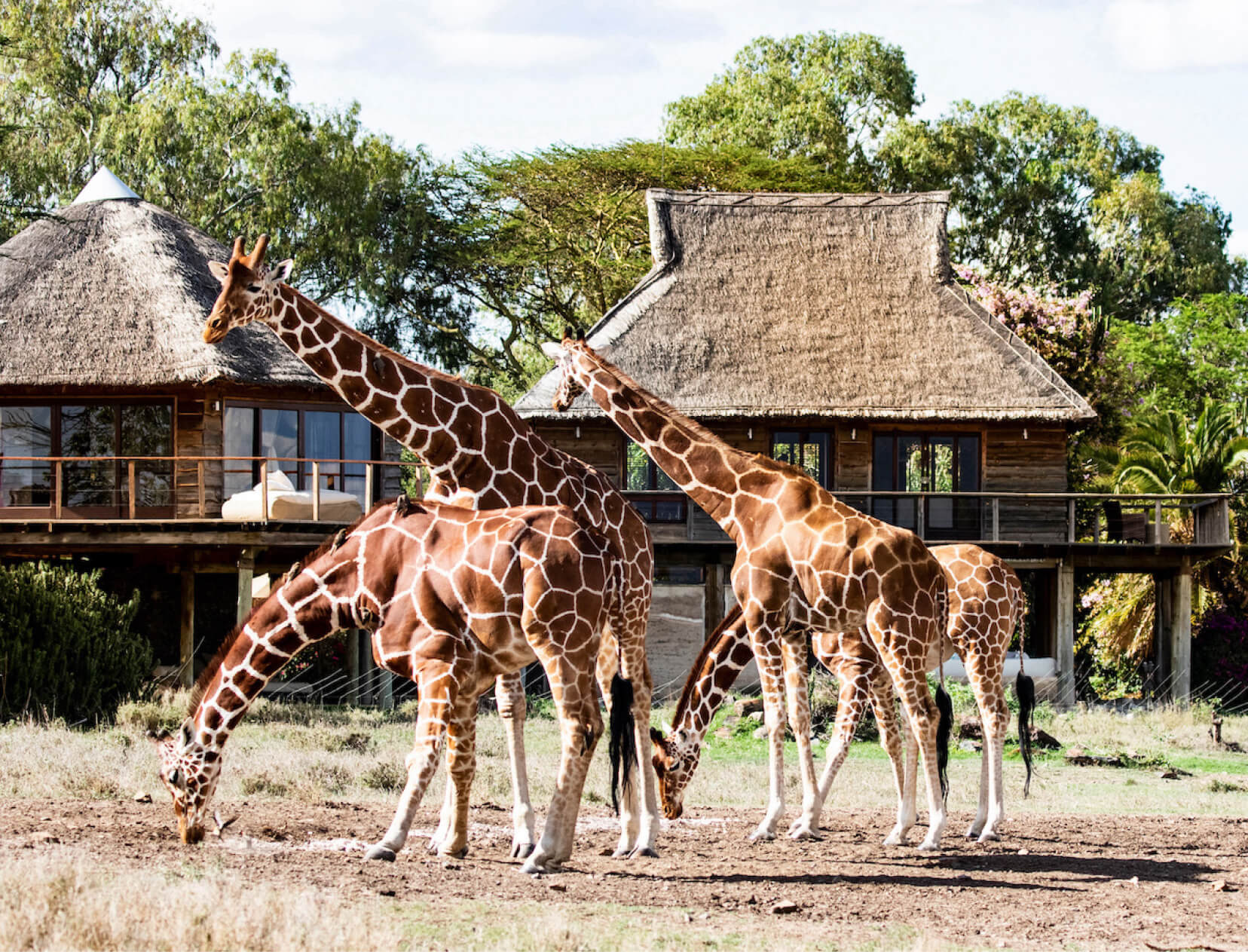 Seven Days of Extraordinary Safari in
Northern Kenya
When Deb Calmeyer—the inimitable founder of the carbon-neutral safari company ROAR AFRICA—calls, you pick up. The topic of the call? An invitation to join a women's empowerment–focused safari to Northern Kenya. Our travel editor's response? An ecstatic yes, please! You see, responsible tourism plays a huge part in funding initiatives and protecting biodiversity. This particular outfit is a prime example of the responsible, impactful, and profoundly respectful tourism essential to moving the conservation needle forward. And every minute of it is, in a word: extraordinary.
Below, the friends made, the spectacular wildlife encountered (from a safe seat in a tricked-out Land Cruiser), the extraordinary African women changing the face of conservation, plus a handy packing list.
TOUCHDOWN IN NAIROBI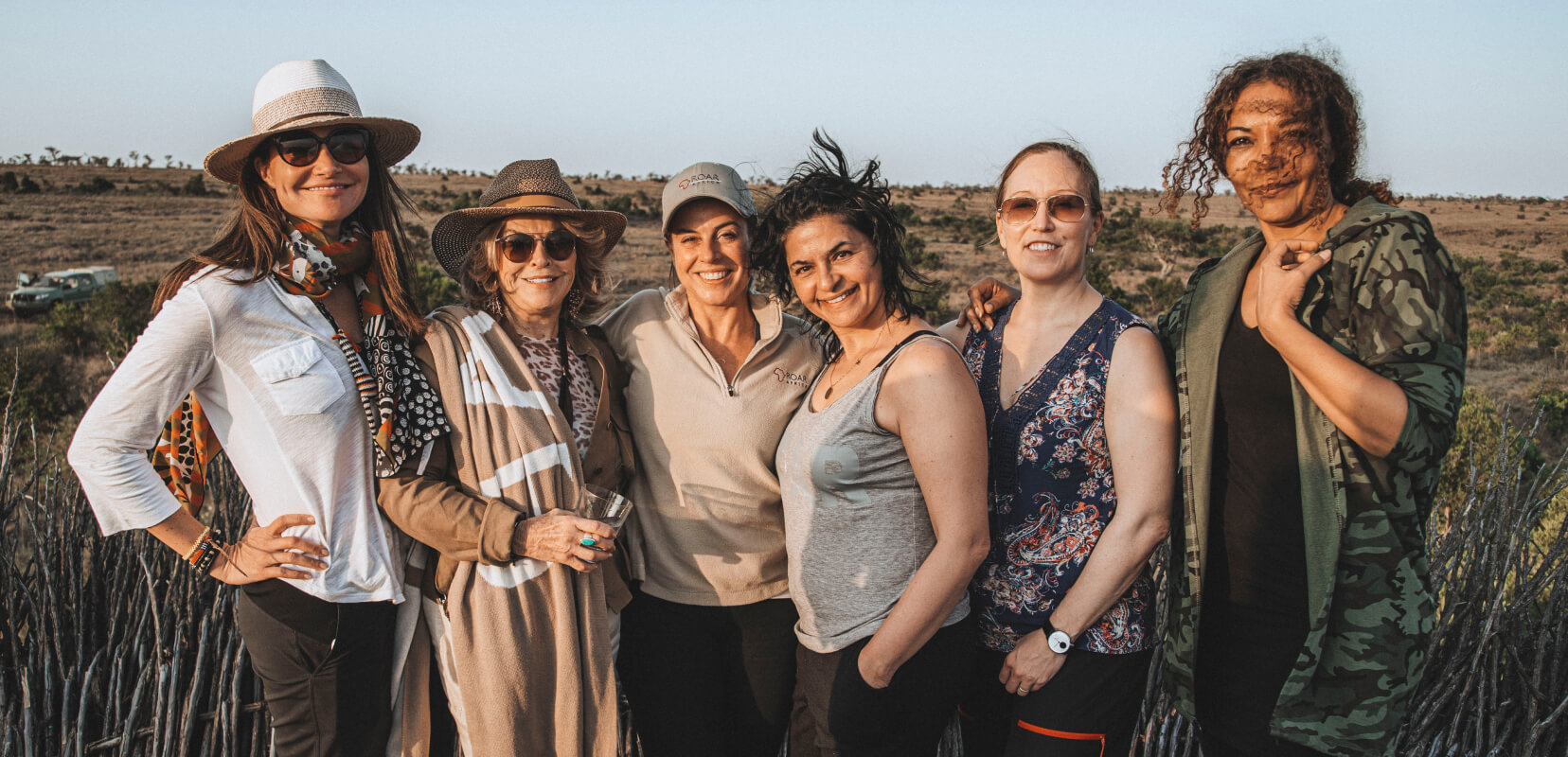 ROAR AFRICA excels in over-the-top. The thorough, thoughtful team makes it all—visas, Covid tests, flights, and transfers—a breeze. This particular safari is annual and curated personally by Calmeyer to champion the African women changing the face of the traditionally male-dominated safari industry. From the pilots, guides, and conservationists to the chefs, nightly speakers, and antipoaching unit we met—all women. And the guests were women, too—a diverse group of documentary filmmakers, impact investors, and entrepreneurs. It's an outrageously fun, stress-free trip for the solo traveler or for a first-time safari-goer.
We landed in Nairobi and checked in to the airy, old-world Hemingways. Both the hotel and the surrounding community sit on what was once Out of Africa author Karen Blixen's land on the edge of the city. The two-night stay was spent adjusting to the time zone shift, getting to know fellow travelers, and enjoying a private visit to the elephant orphanage at the Sheldrick Wildlife Trust. (The orphanage is funded through an animal adoption program, complete with annual updates on your adoptee's progress; reintroducing the orphaned elephants into a wild herd is a process that can take up to five years.) After eggs and frothy cappuccinos the next morning, we were off to a small, private airport to fly north to Segera.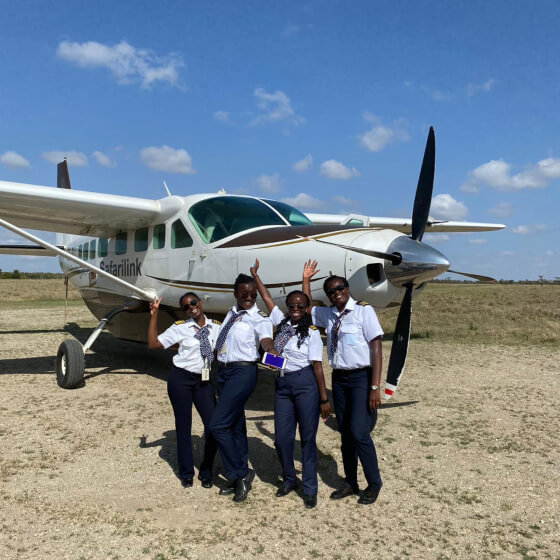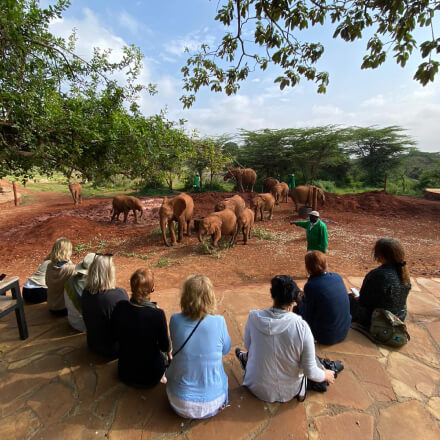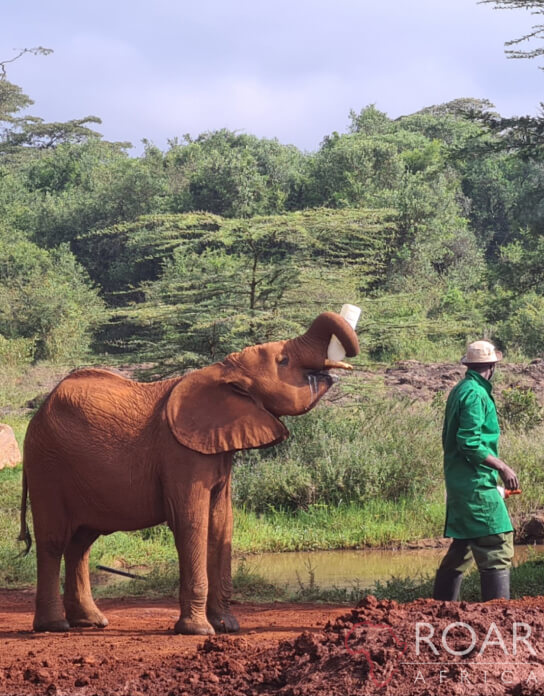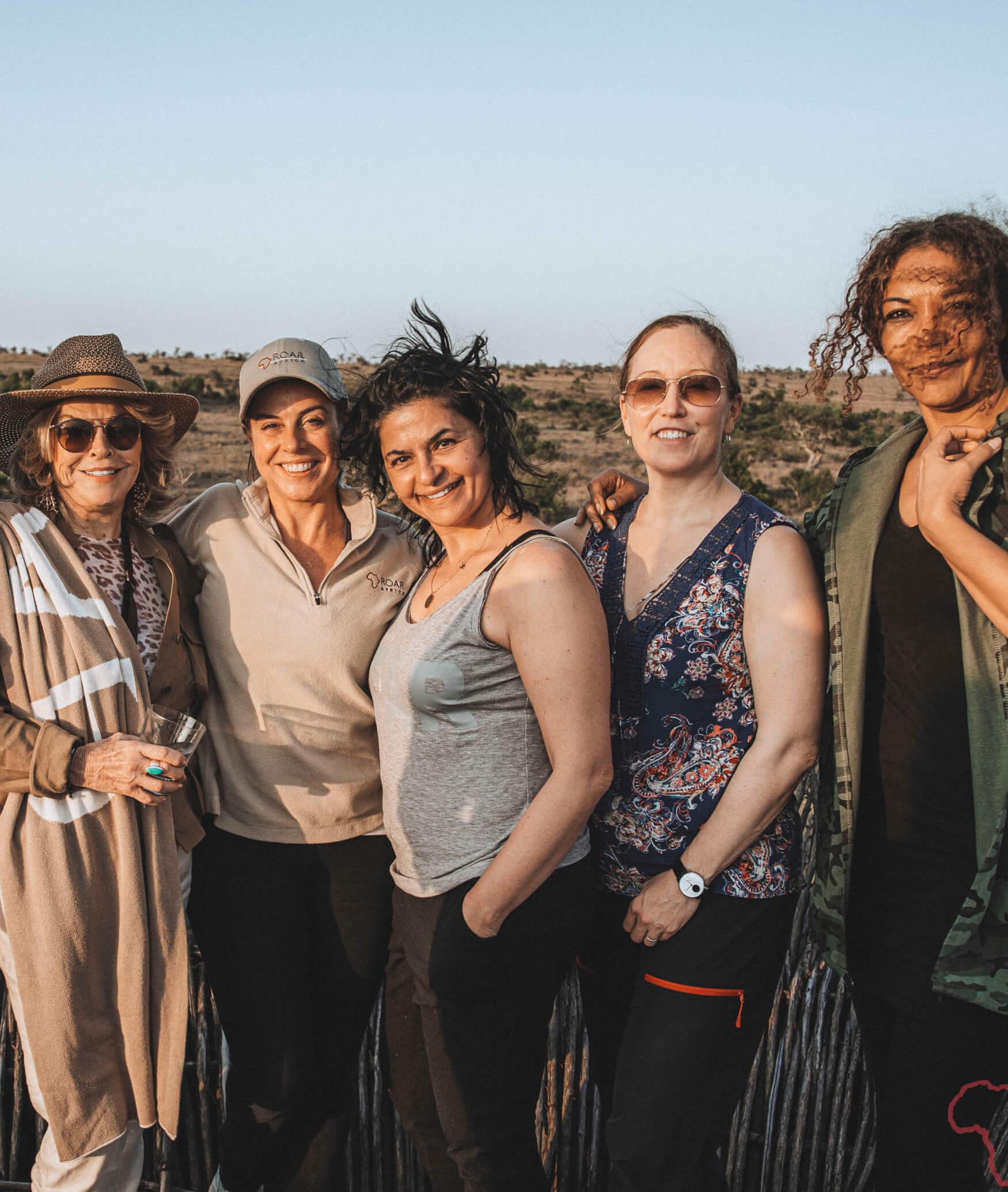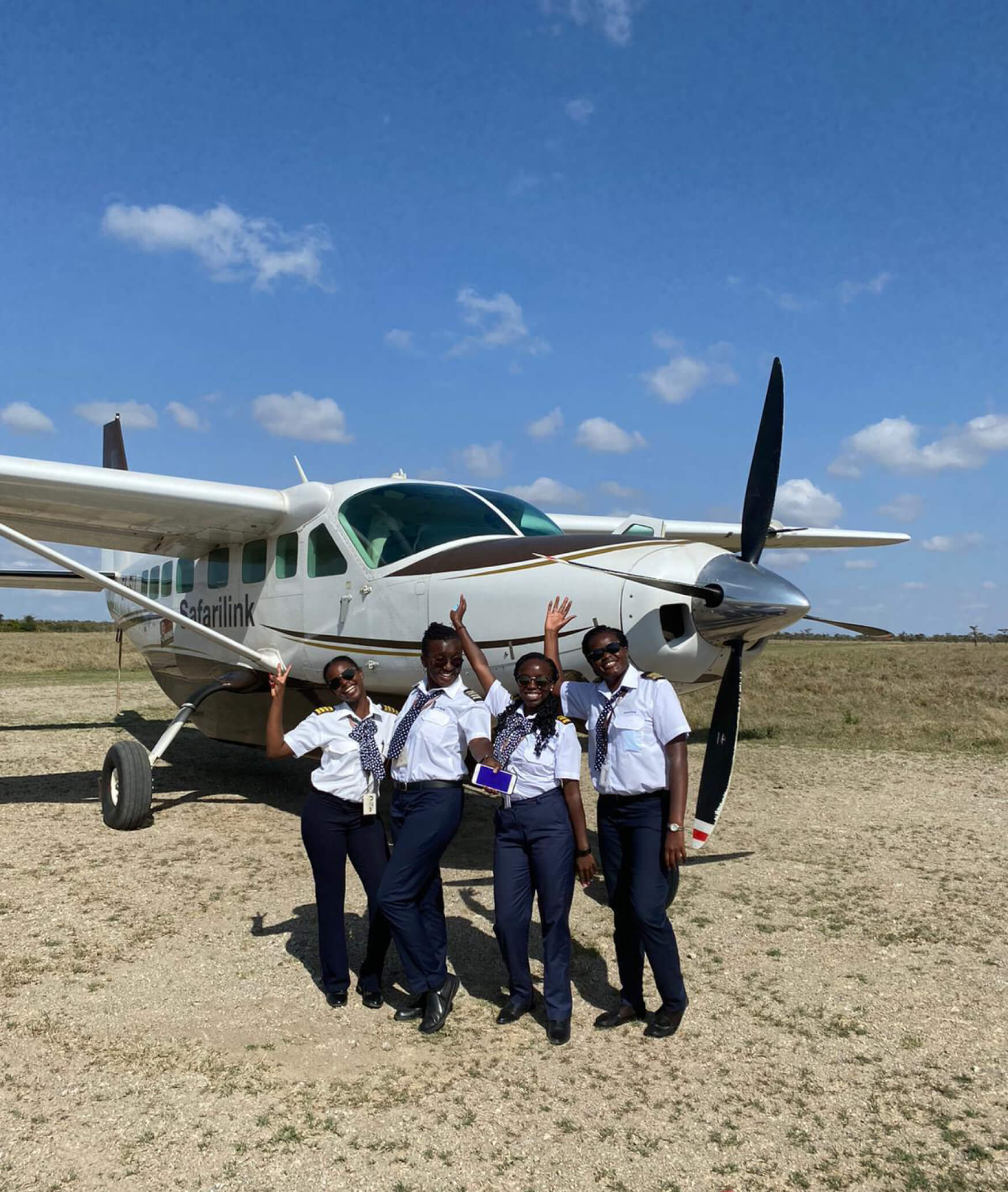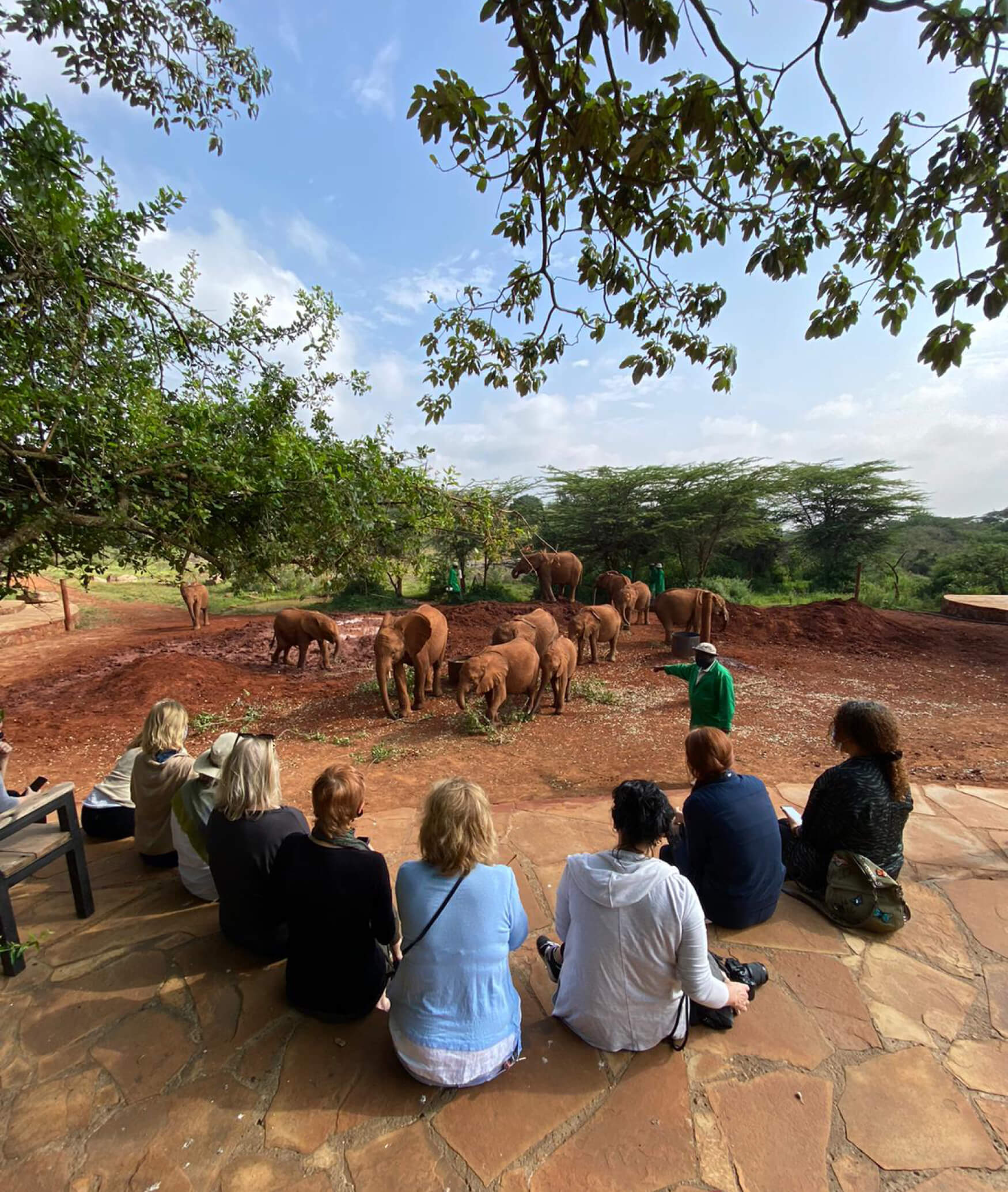 SEGERA: WHERE CONSERVATION MEETS CULTURE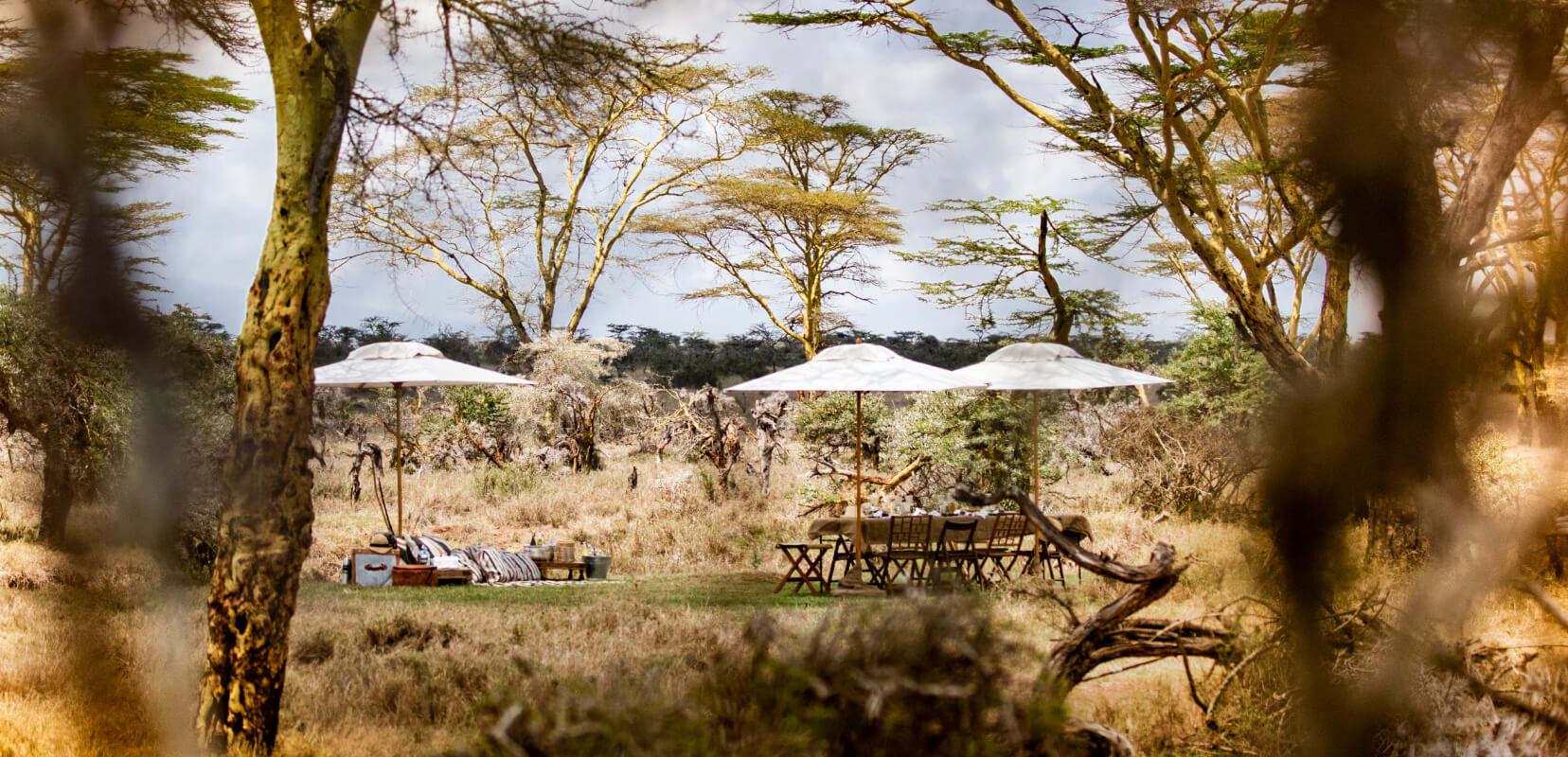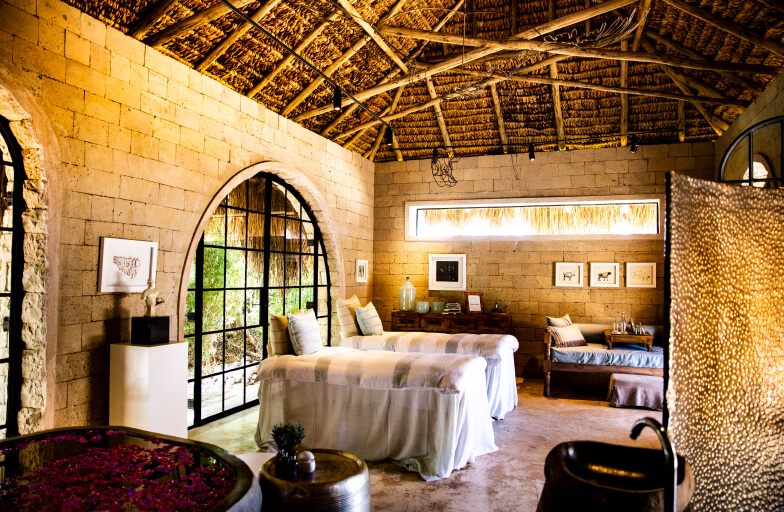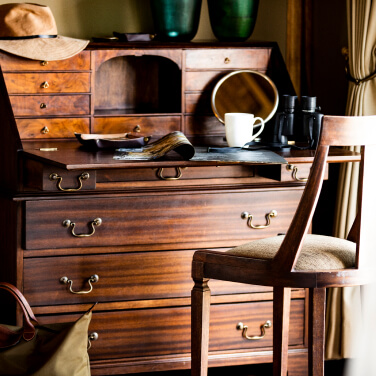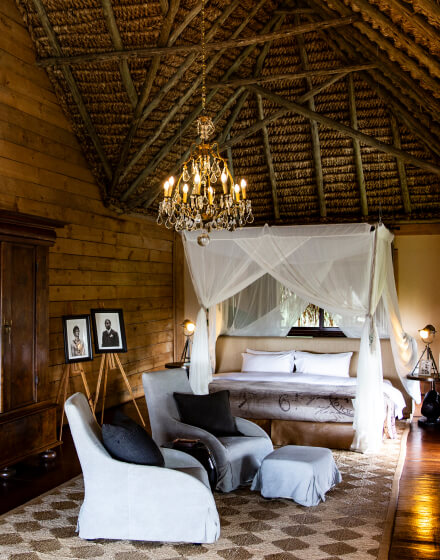 Segera is a major Kenyan conservation success story. An overgrazed ranch in its previous life, all 50,000 acres of it were transformed by owner Jochen Zeitz into a savanna for wildlife protected by one of Kenya's first female antipoaching units. Every structure—the main lodge, guest suites, villas for groups, pool, spa, stable galleries, and wine-tasting tower—is architecturally cutting-edge, sustainable, and out-of-this-world beautiful. Plus, chef Violet's food—much of it grown in the organic gardens—is worth the trip on its own.
Zeitz built the property to reflect what he has coined the four c's—community, culture, commerce, and conservation. In practice, this means that throughout Segera you'll notice the artistry of local beading and weaving alongside contemporary African art. Segera also boasts an active reforestation program, an all-female ranger academy, and many other solutions-driven initiatives to conserve the land for future generations.
Segera's hand-carved furniture, Eden-like gardens, well-thumbed tomes of Peter Beard's photography, and Kitengela glass sculptures will keep your camera clicking. The thatched villas—essentially fancy, grown-up treehouses—brim with warmth, comfort, and personality. You'll love the four-poster mahogany bed, panoramic savanna views, and writing desk stocked with fresh notebooks, binoculars, and maps of the ranch. Oh, and be warned: The mini library of contemporary African authors stacked by each bedside is the stuff of readathon dreams.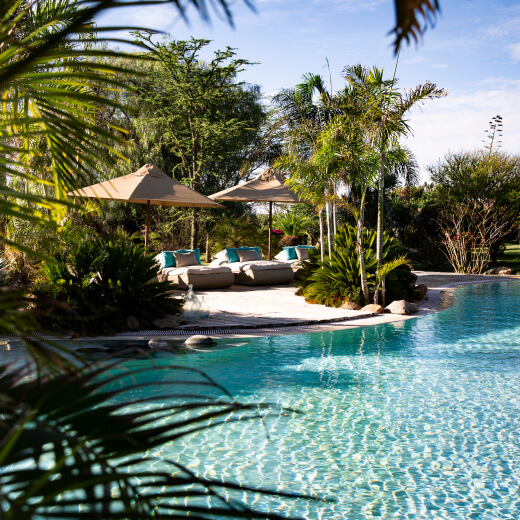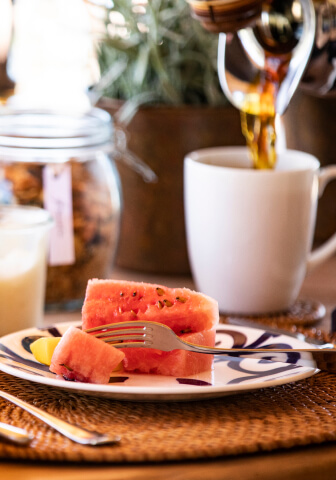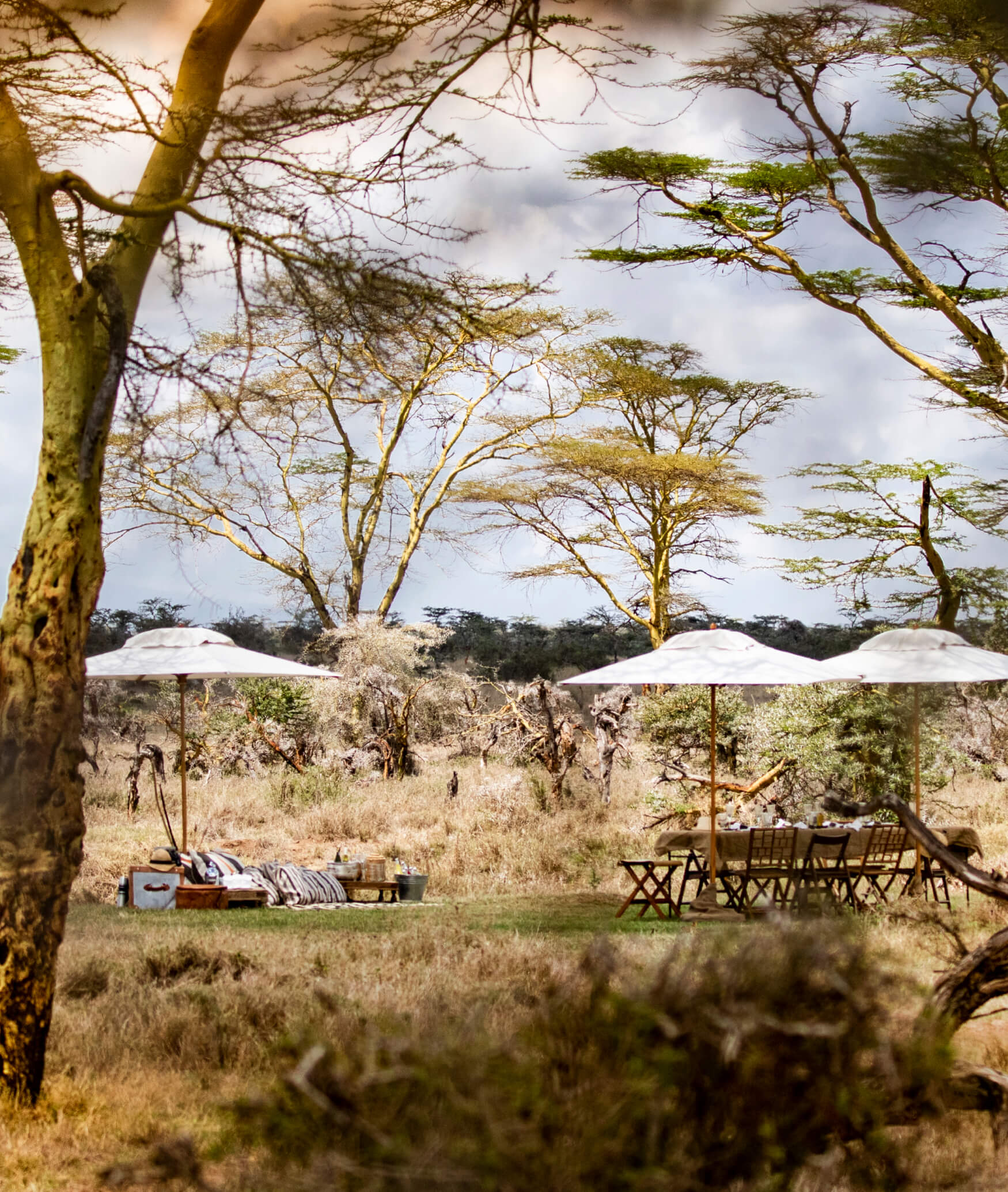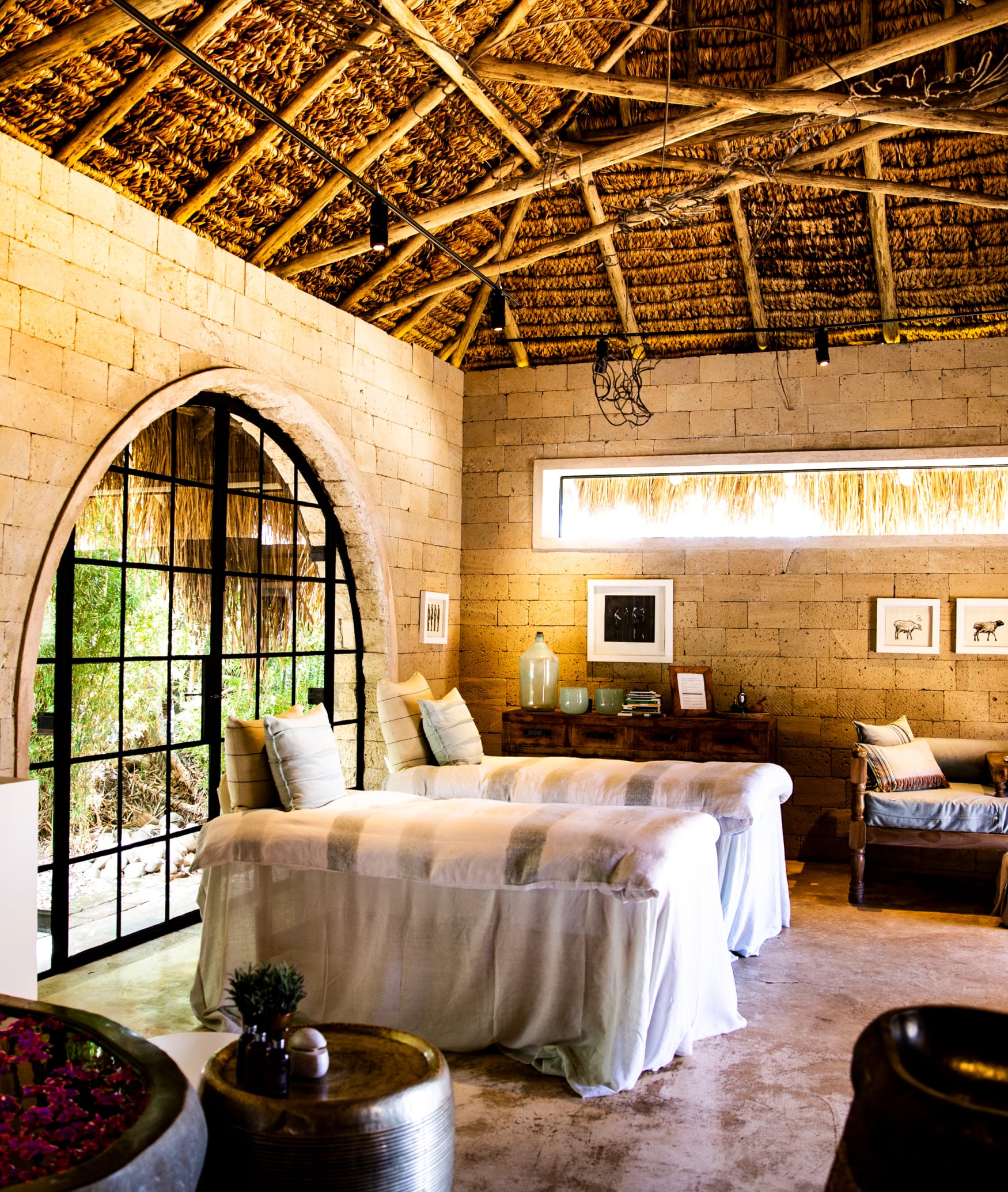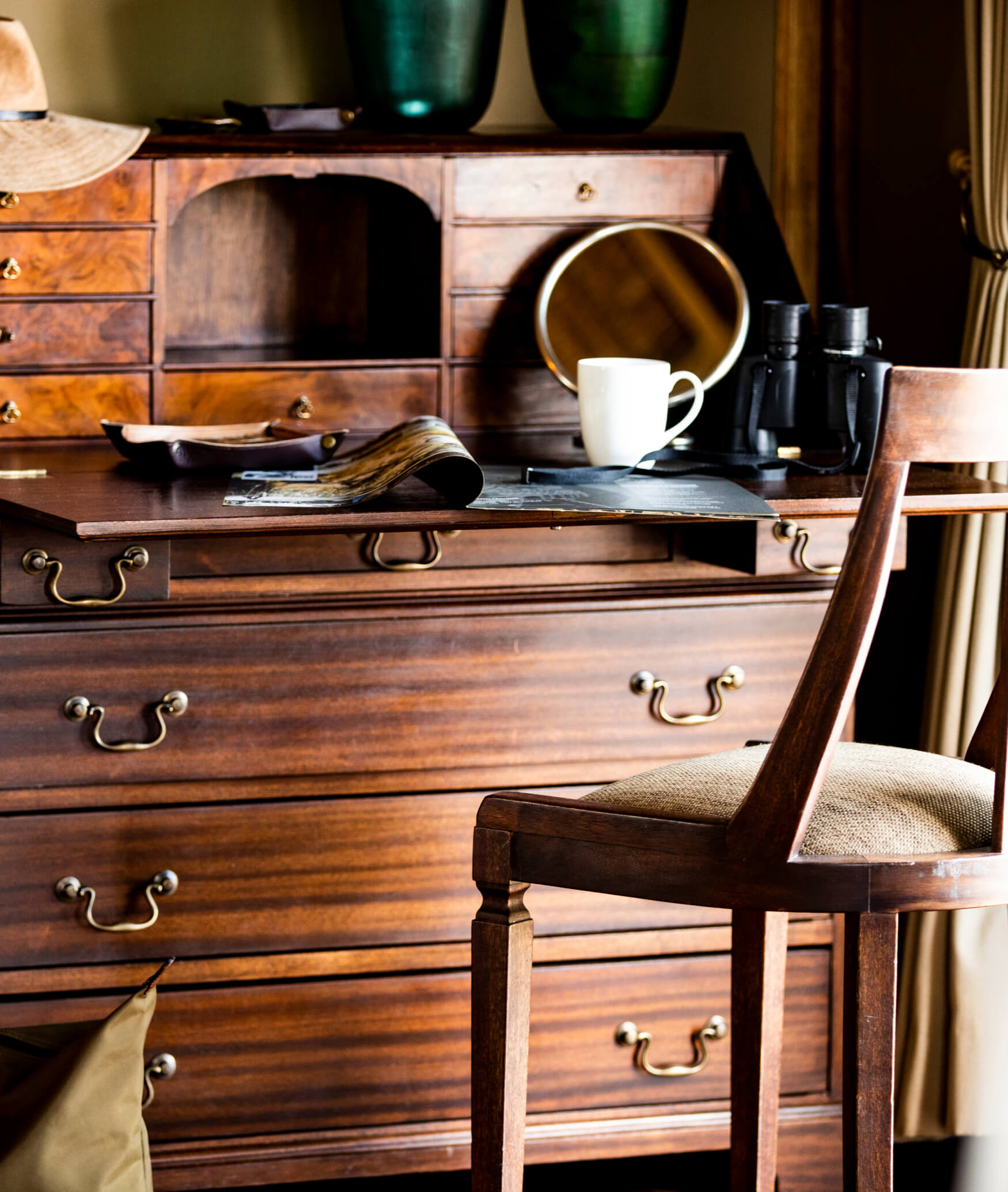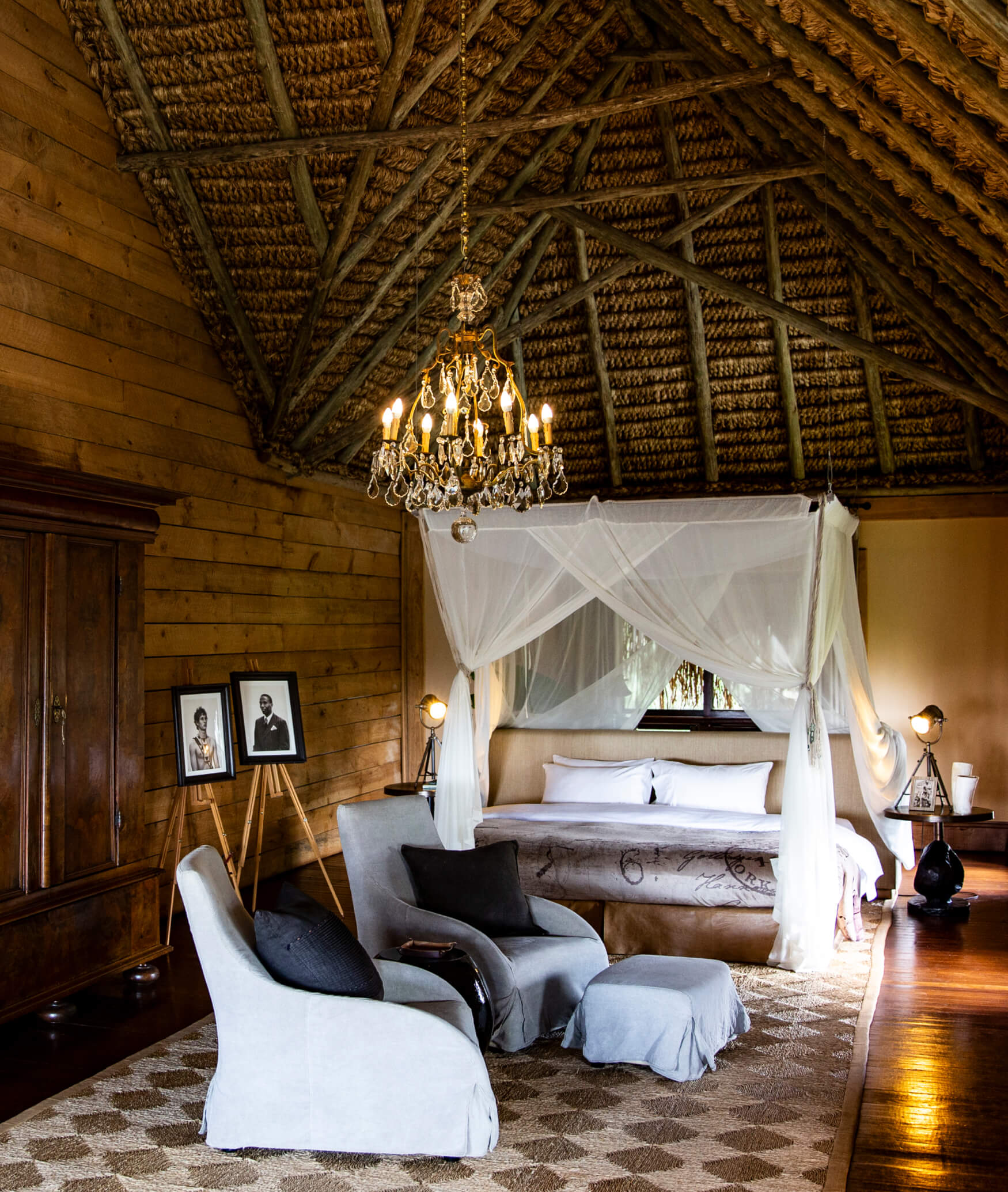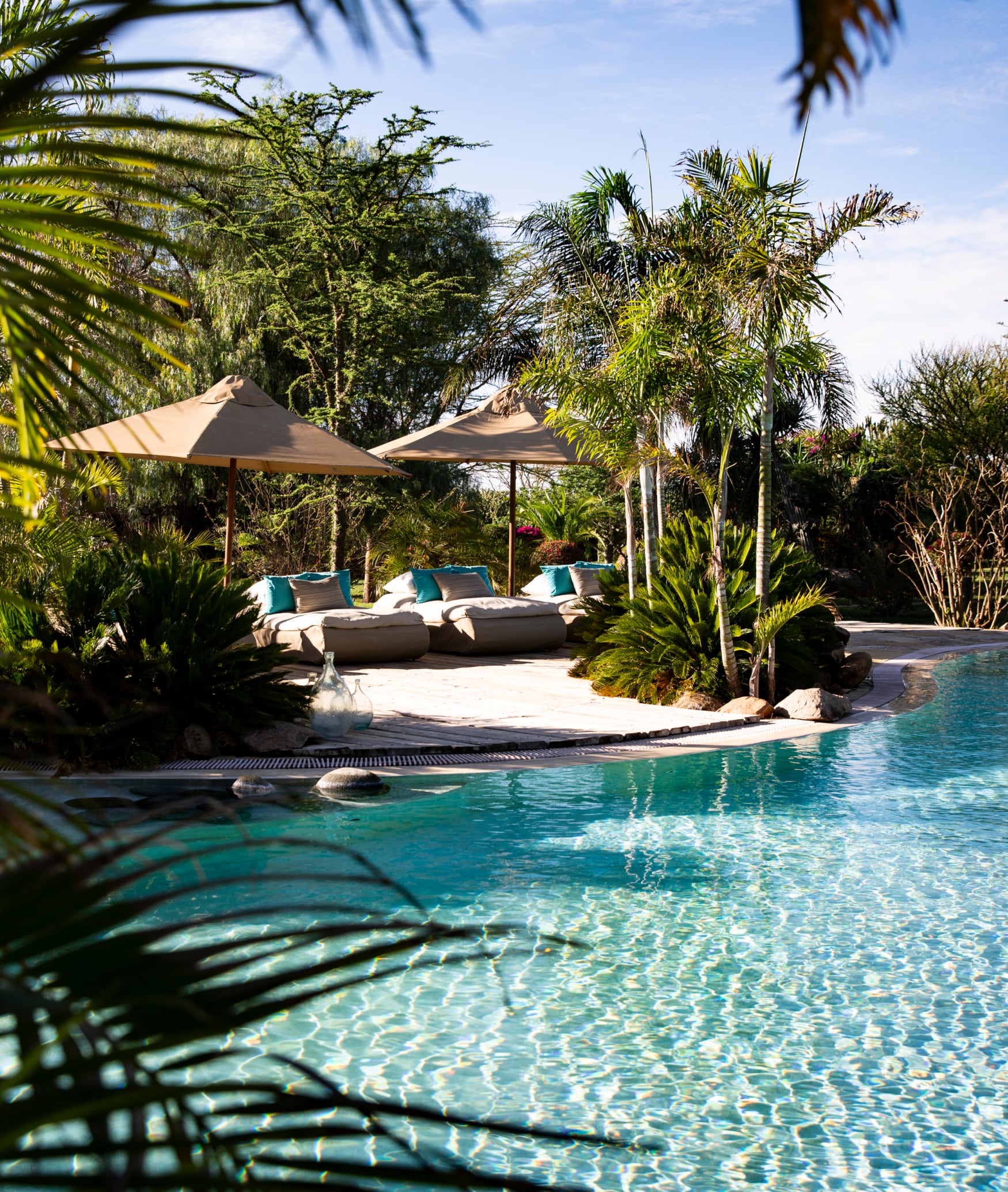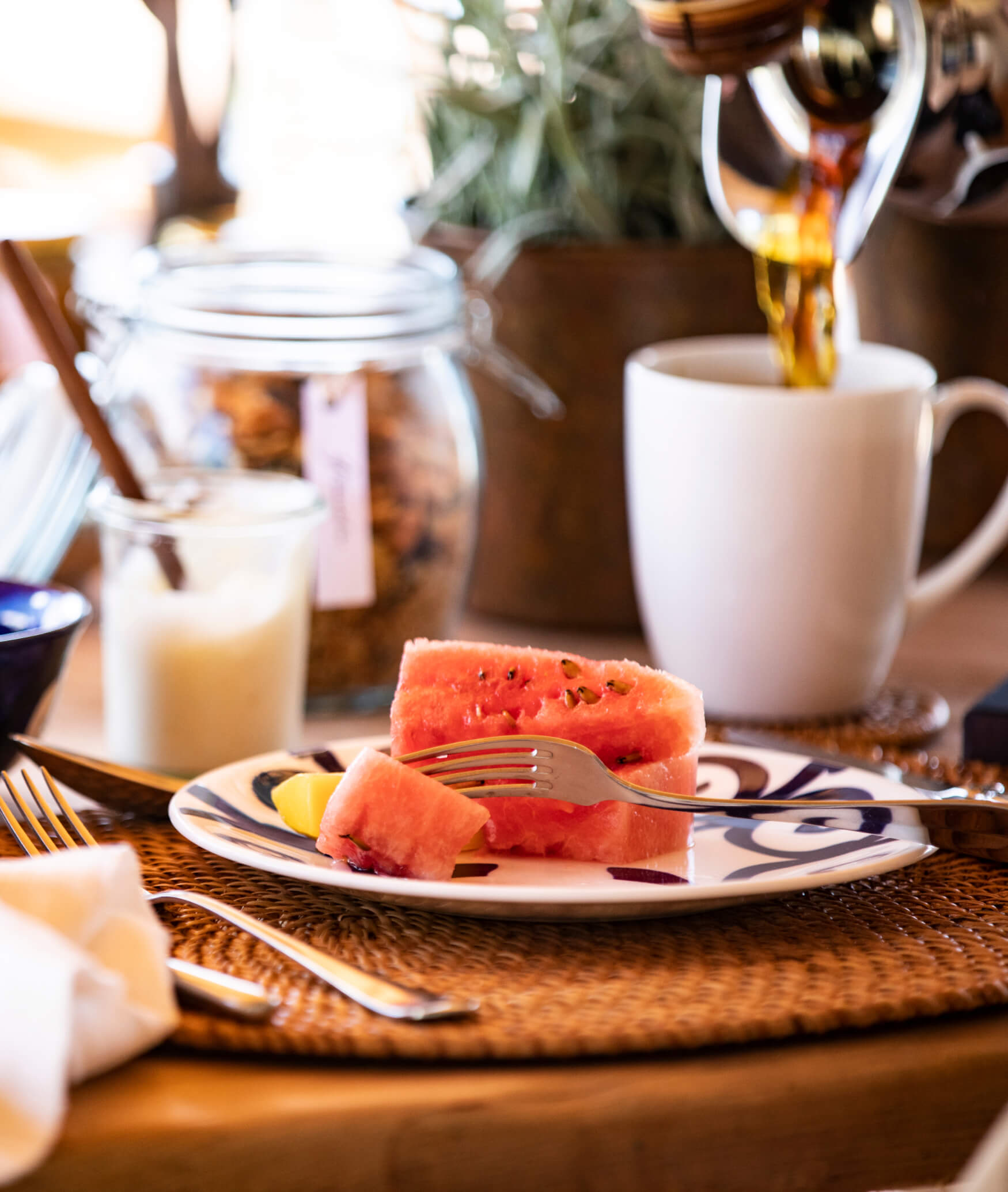 GAME DRIVES, SERIOUSLY GOOD SPREADS,
AND GREEN JUICE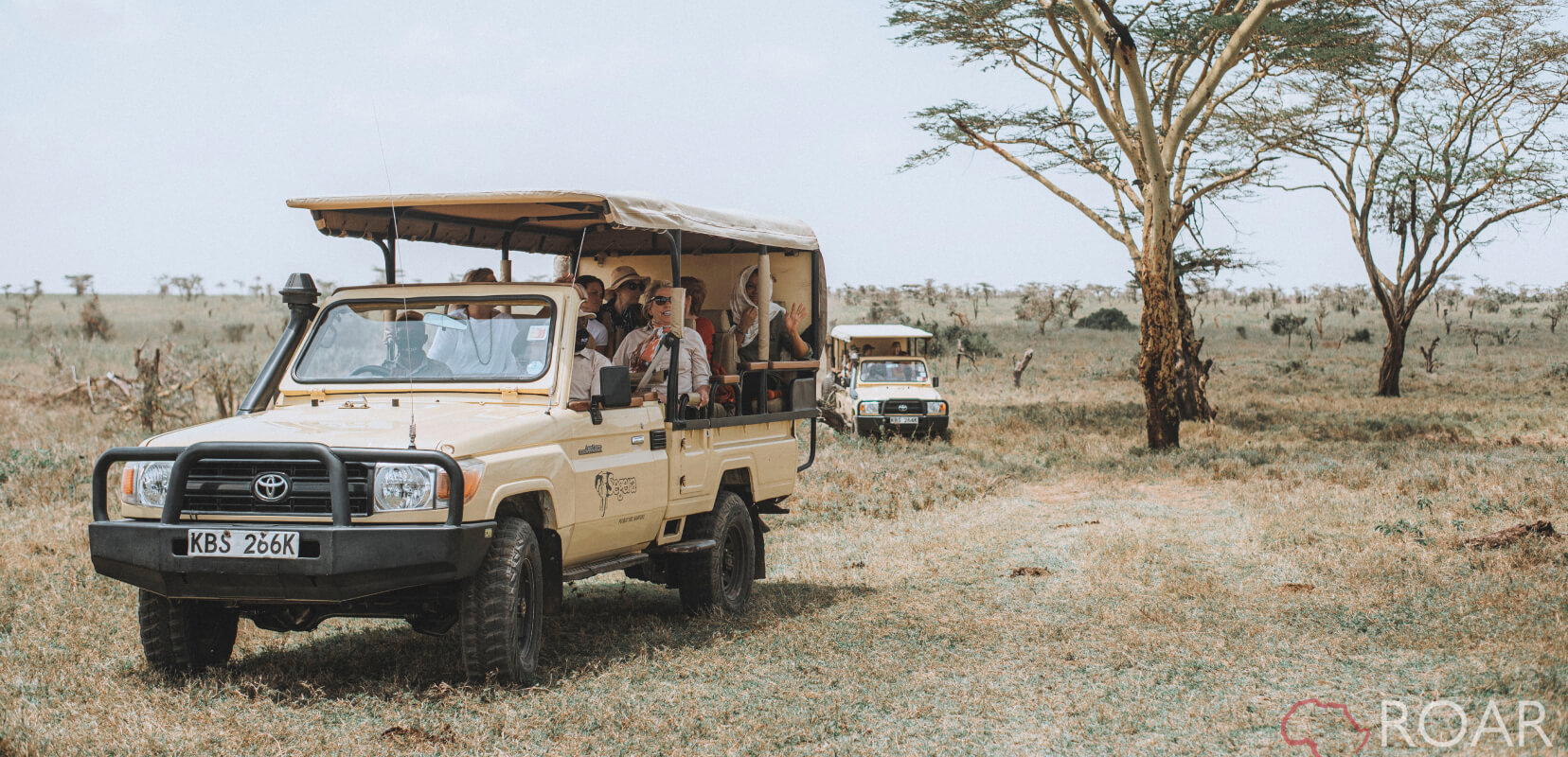 Segera's outstanding staff knocks expeditions, meals, and sundowners (cocktails…at sundown) out of the park. Mornings begin before dawn at the blazing firepit with coffee and fresh watermelon juice before hitting the road, wrapped in blankets, to greet the sun. After two hours of tracking—the guides have laser vision, spotting cheetahs camouflaged by the long grasses, lion cubs, and rare birds—it's back to the lodge for a yoga session and swapping stories over breakfast. Much of the incredible food is sourced from the property itself, and the cold-pressed green juice? Let's just say you'll drink it by the jugful.
After breakfast, it's choose-your-own-adventure time. Crawl back into bed, get a massage, try your hand at beading, curl up in an armchair with binoculars or a book, shop, or swim (lunches of crunchy salads and house-fermented kombucha are served by the pool, making it the perfect spot to relax)—it's up to you. During the afternoon game drive, keep your eyes peeled for harder-to-spot species like African wild dogs; cocktail hour back at the lodge is the reward. And no, it's not a cocktail-attire kind of cocktail hour. Expect to clink glasses in your khakis, settle in at the library for the evening's speaker, then a quick change (or not) before dinner.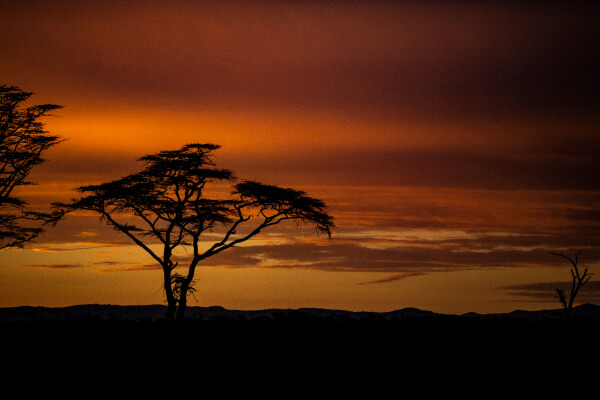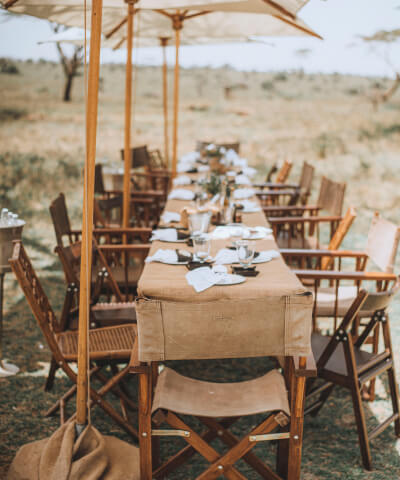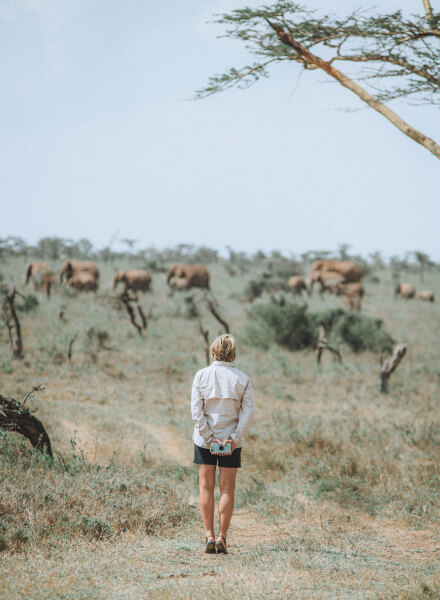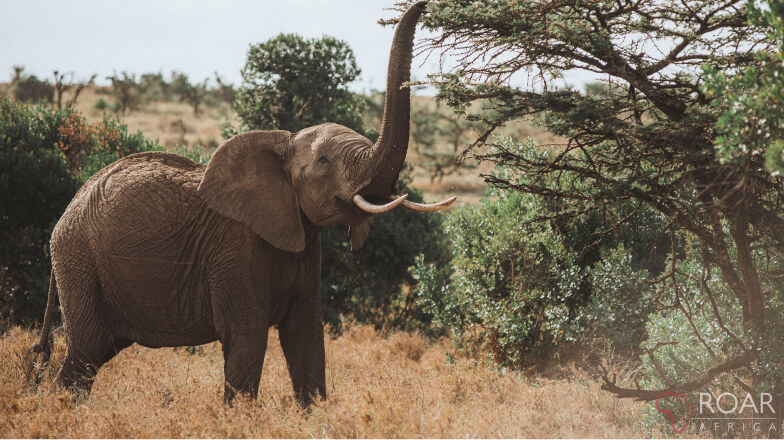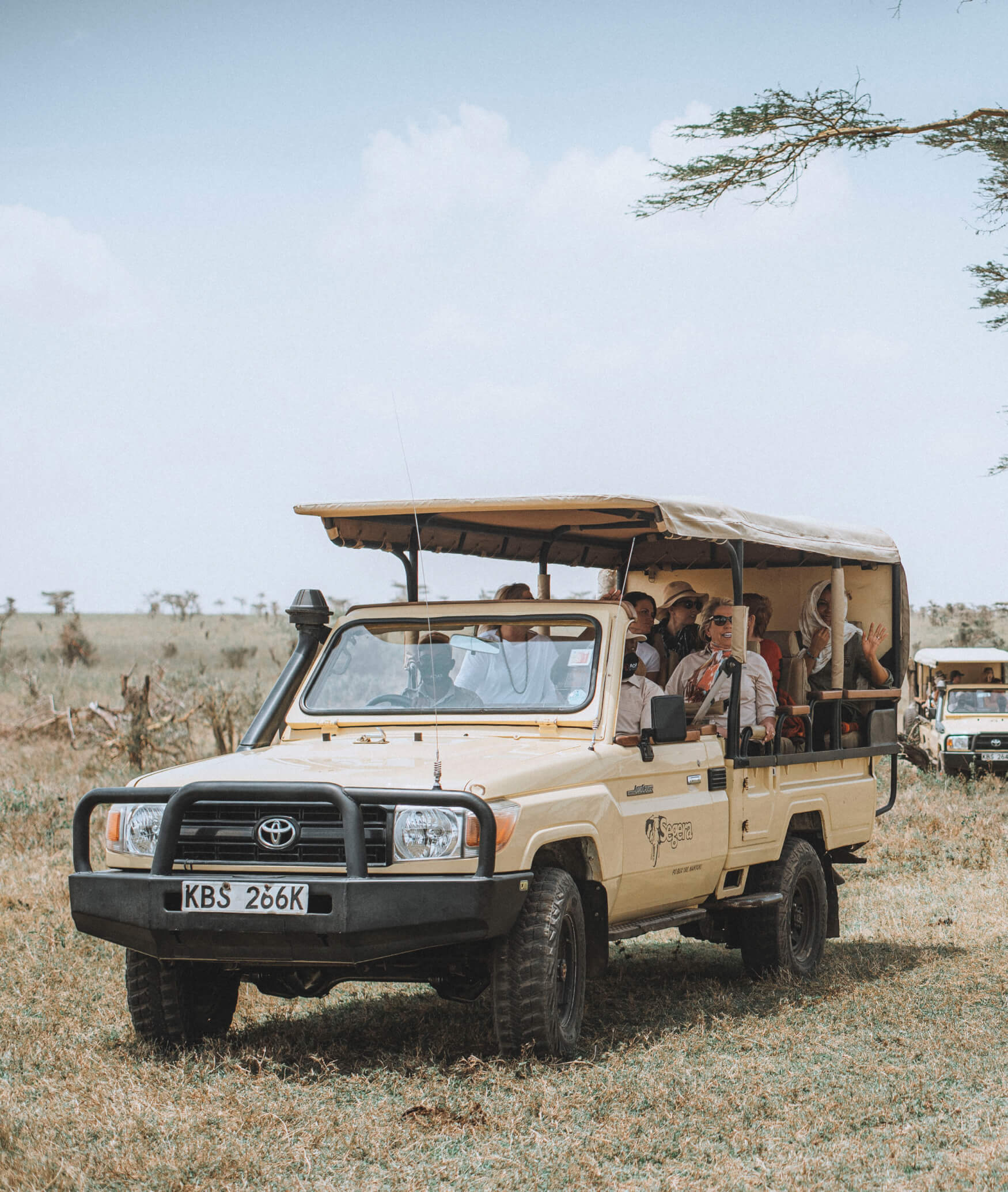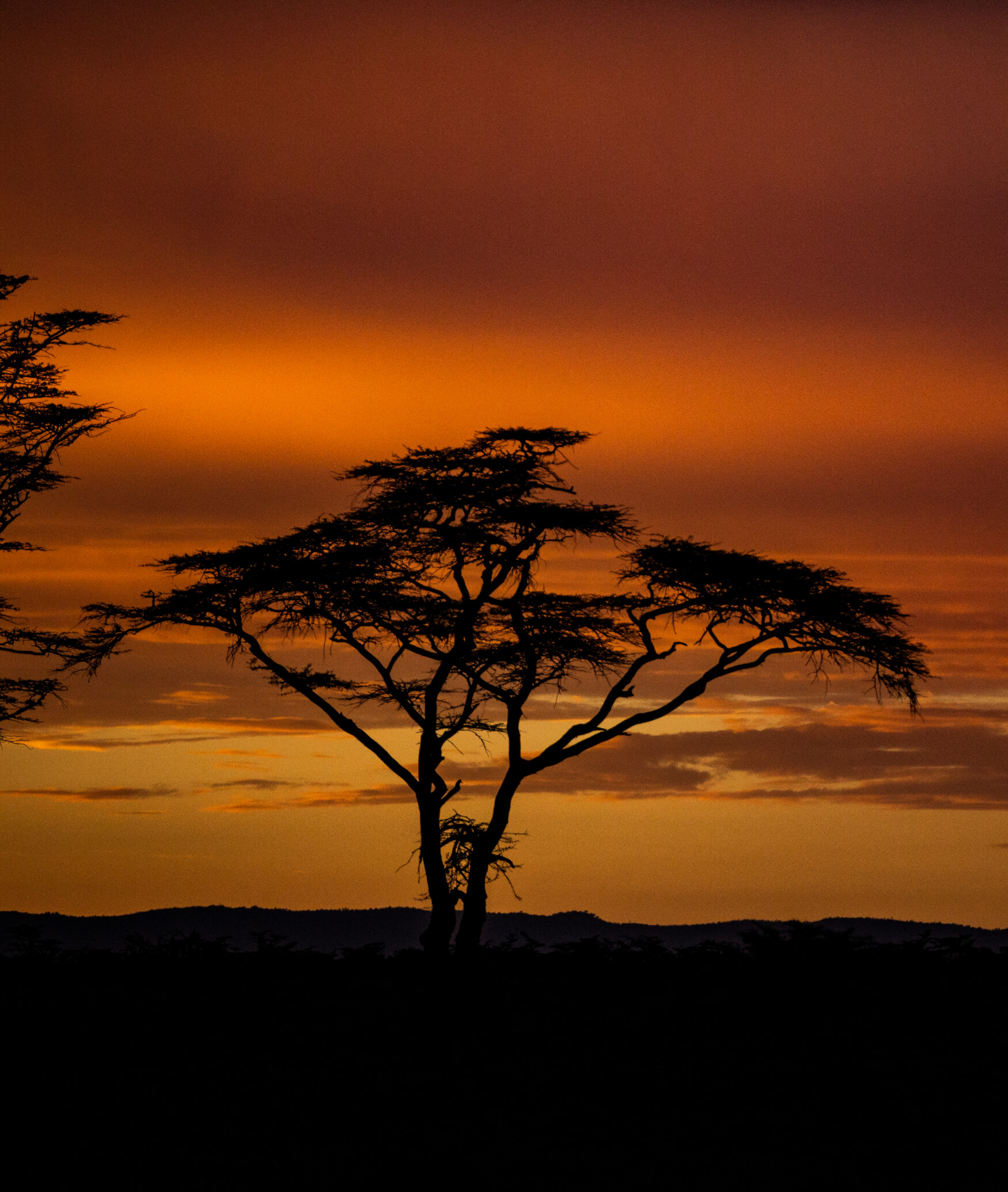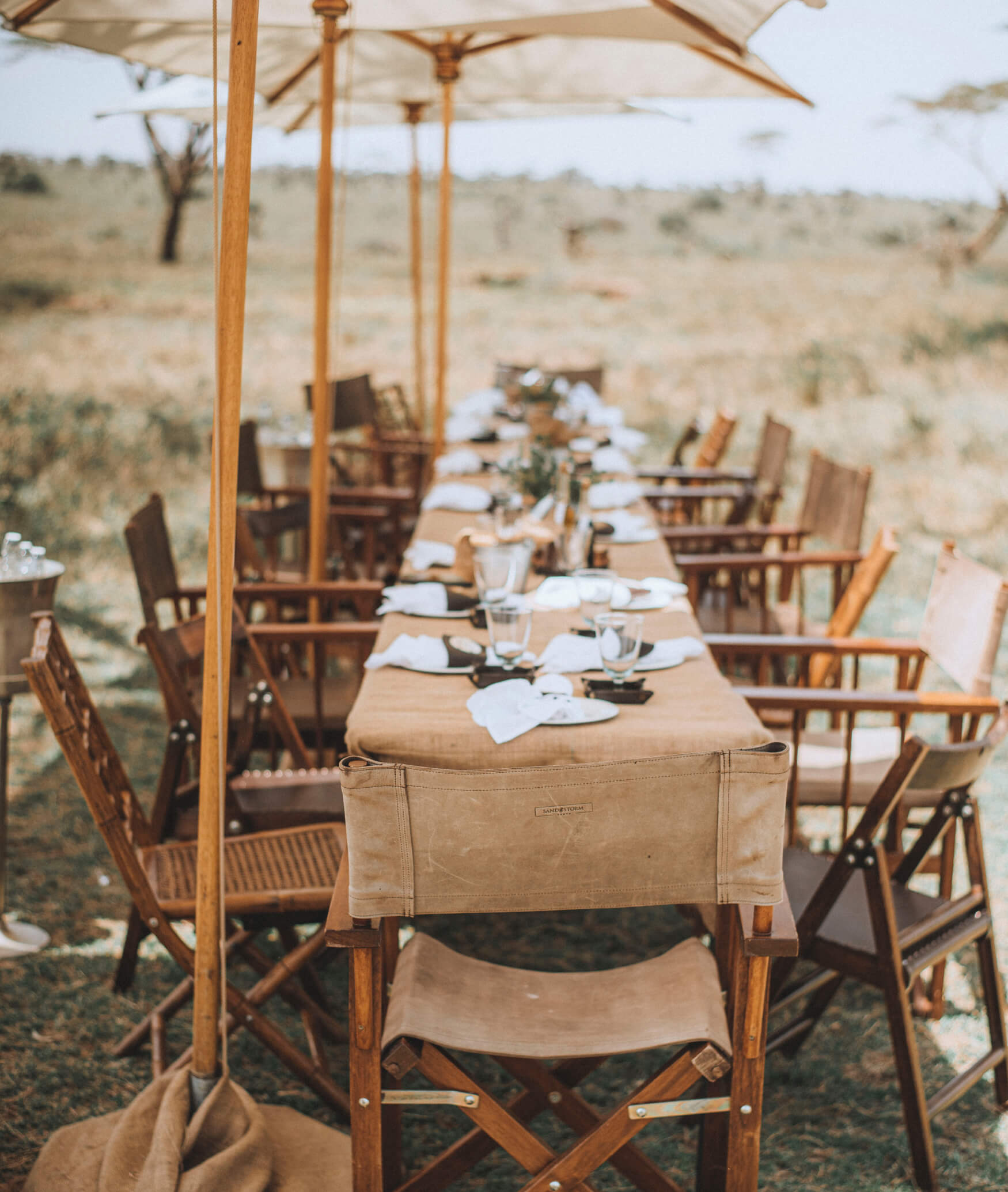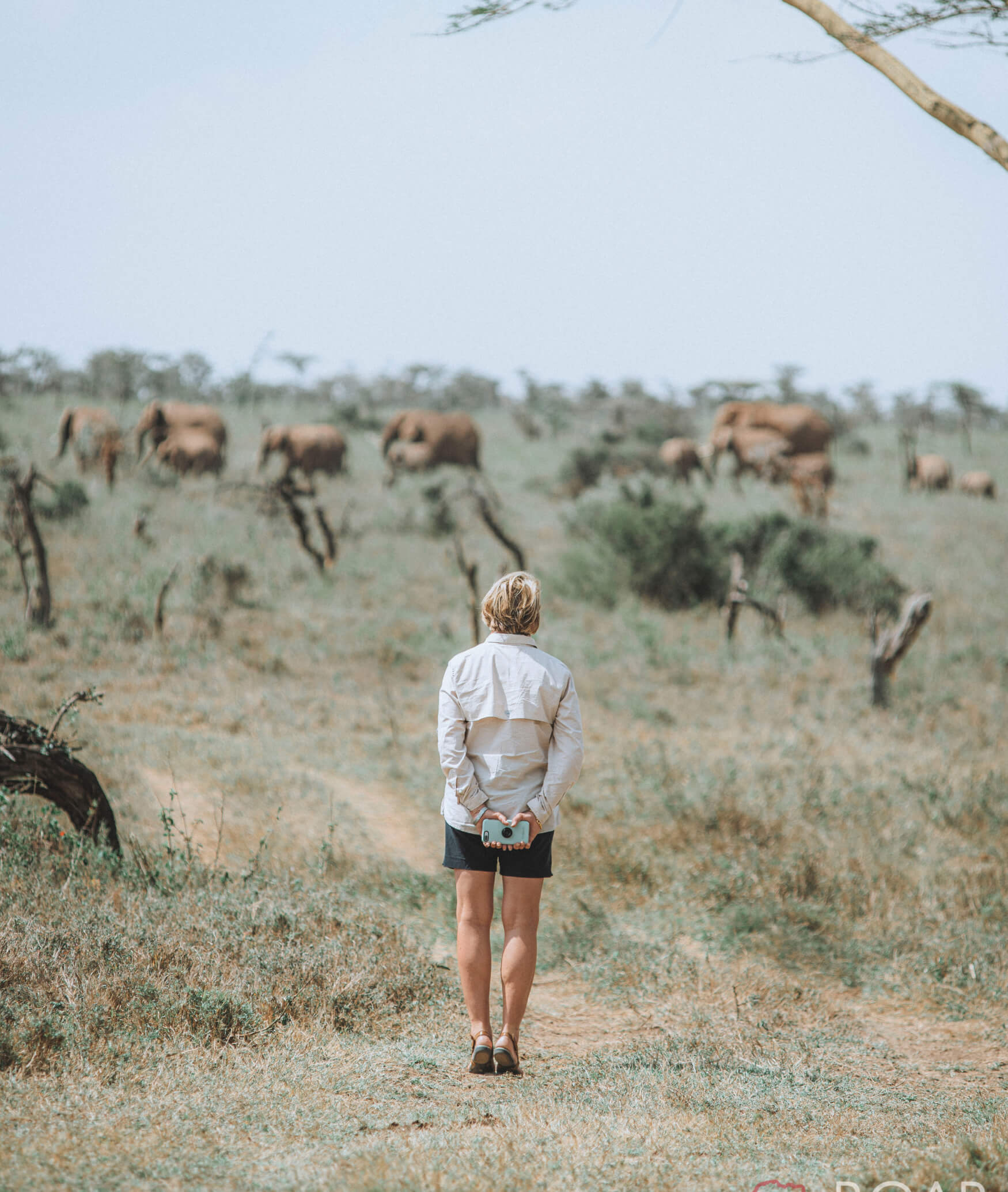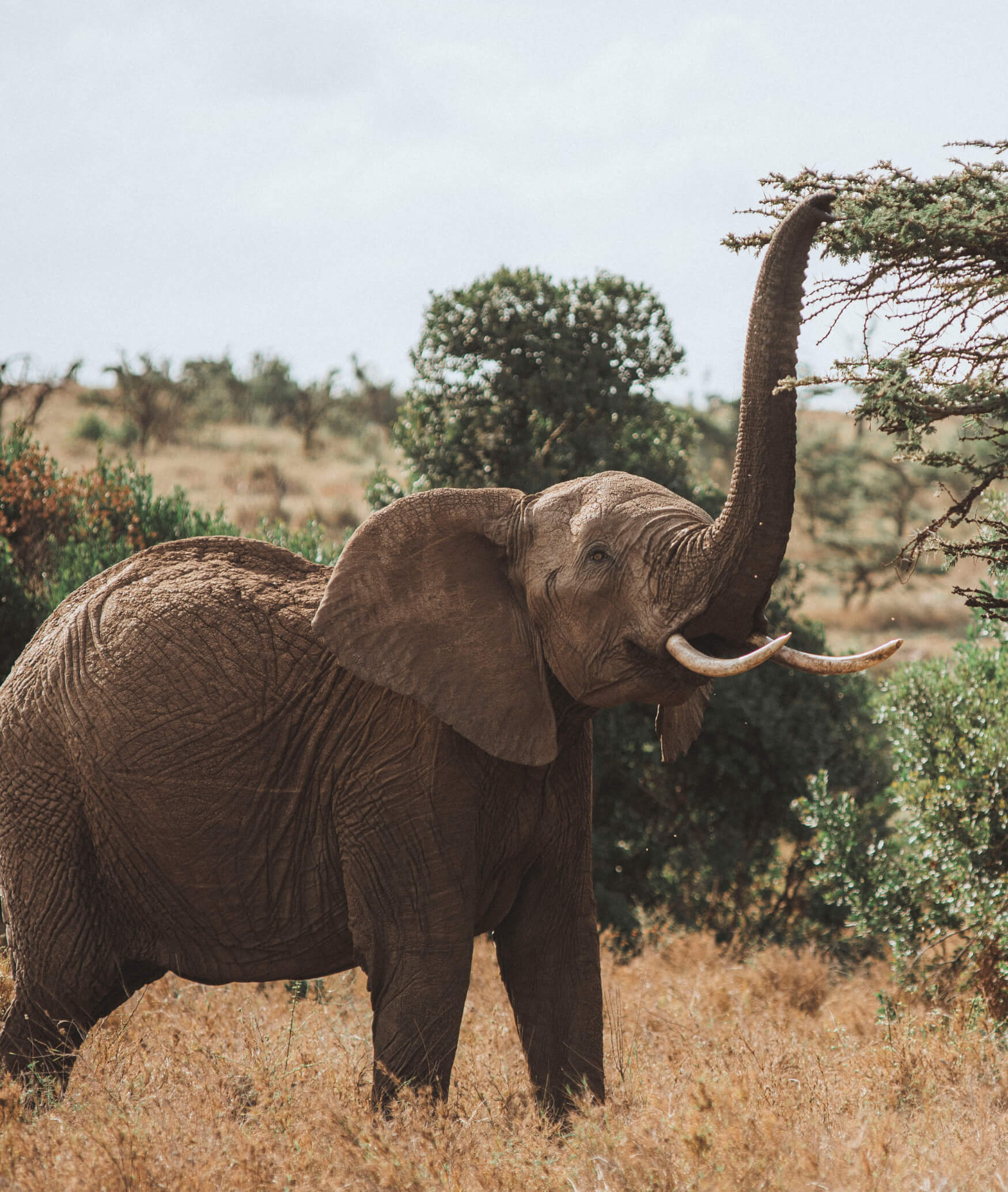 THE GAME-CHANGING VOICES OF CONSERVATION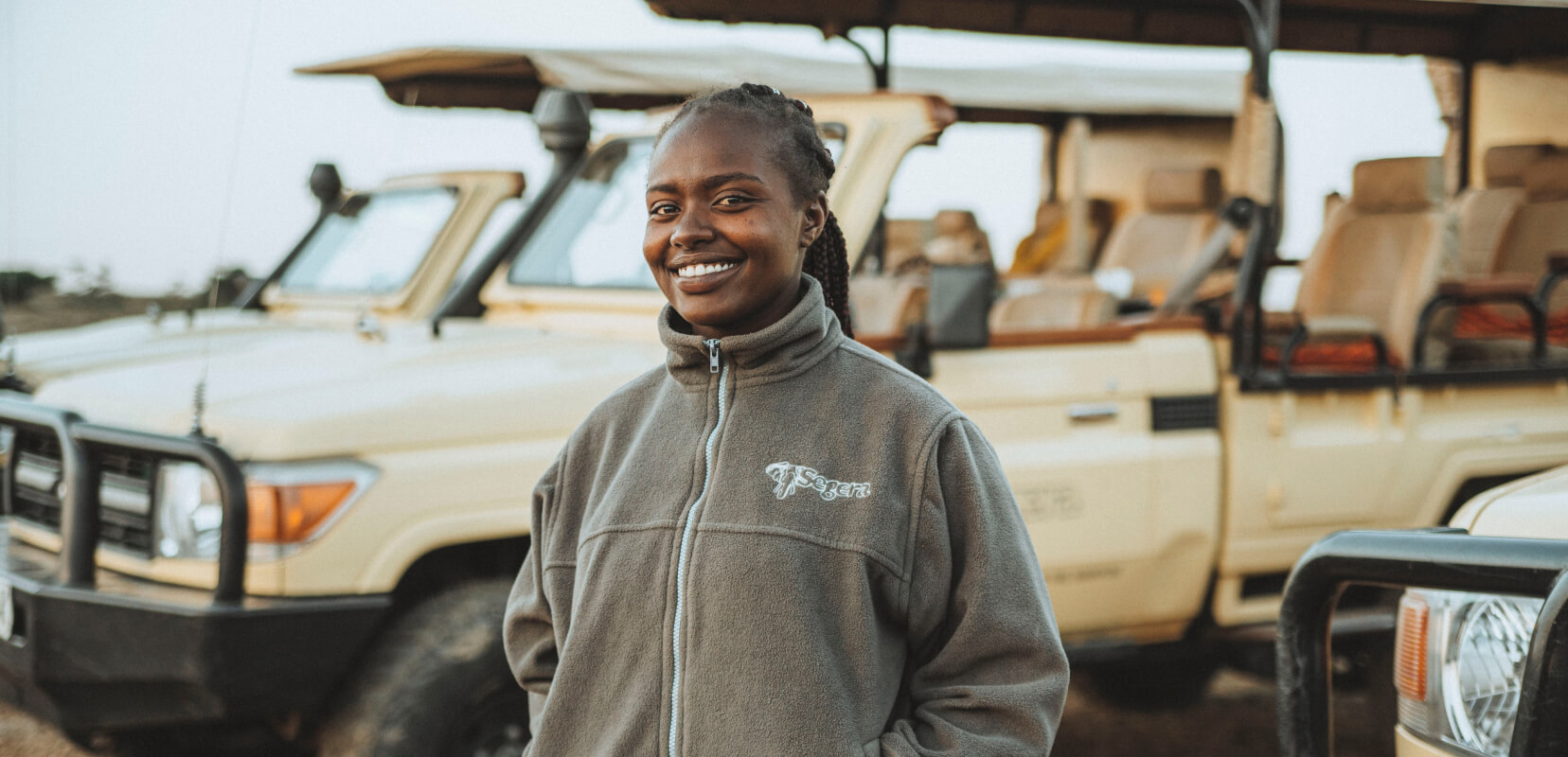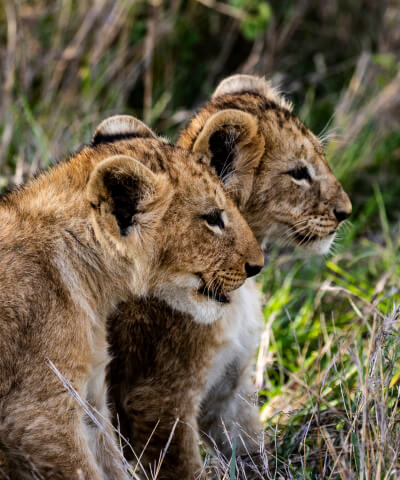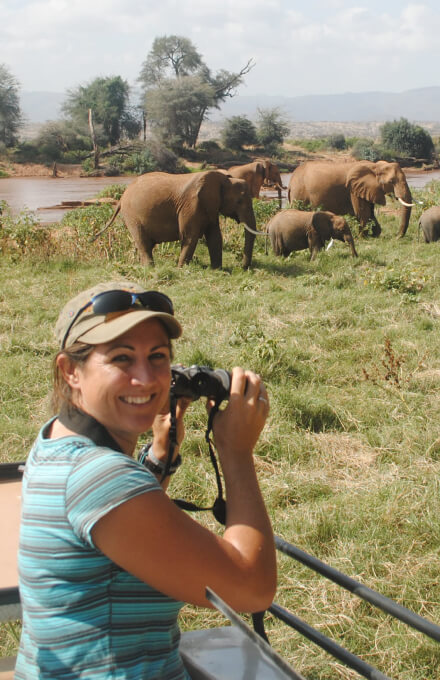 A safari is as much a learning experience as it is a journey. Flying home with a deepened reverence for the natural world—and anxiety about the future of that world, which we rely on for oxygen, climate control, and biodiversity—means you did it right. Daily game drives bring to life the intricacies of the wildlife ecosystem and the behavioral quirks of the animals (elephants—they're just like us!). Plus, Calmeyer's lineup of whip-smart speakers—zoologist Dr. Lucy King, elephant conservationist Resson Kantai Duff, and legendary photographers Carol Beckwith and Angela Fisher to name a few—drives home the point that the way forward is with practical conservation initiatives that are doable and include the local community.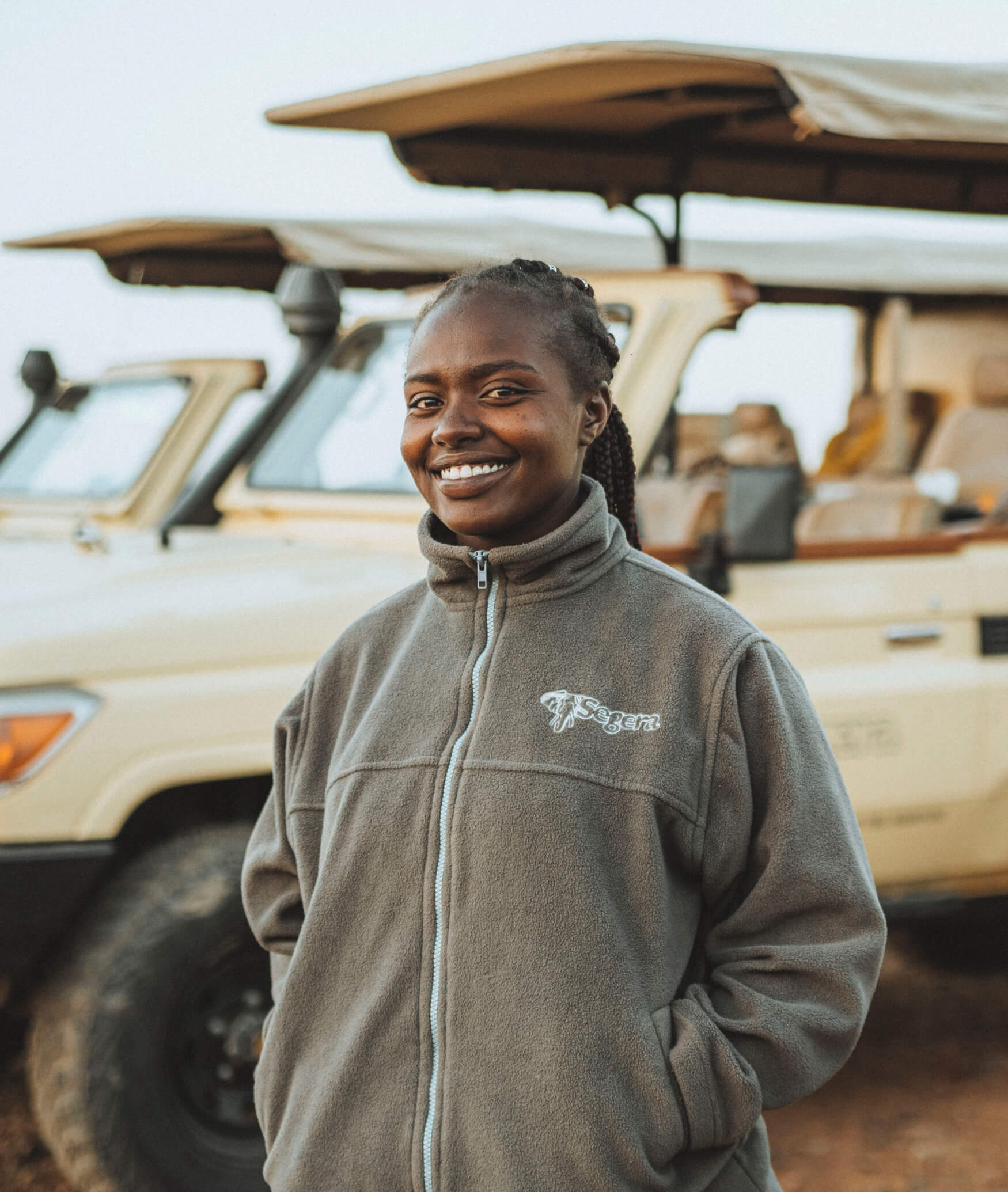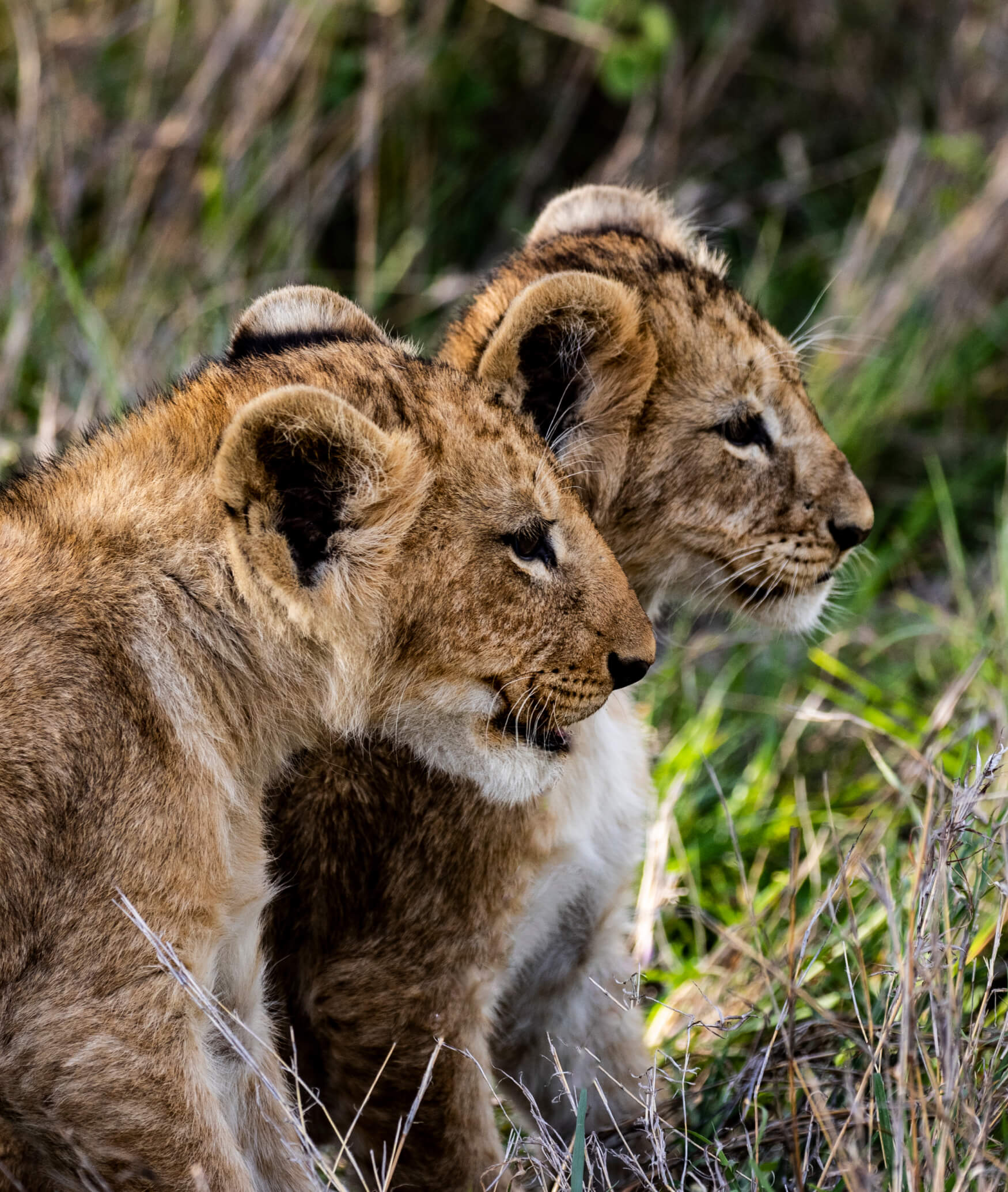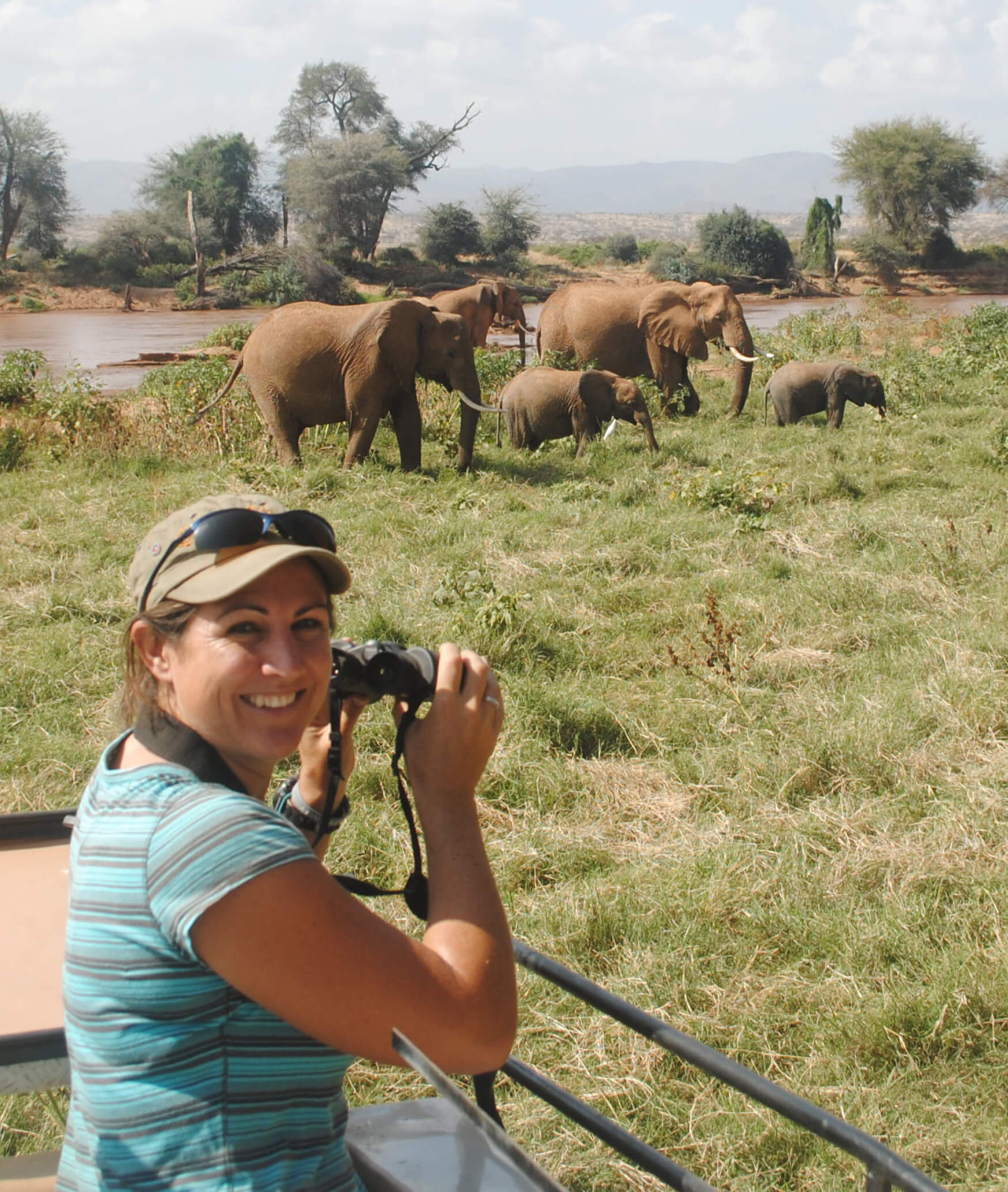 GETTING THERE
ROAR AFRICA's annual Women's Empowerment Retreat takes place in a different African country each year. The 2022 event is planned for Rwanda and will be curated and led by Calmeyer. Most of the transfers are on small private planes, which means only one soft-sided piece of luggage per passenger. As our packing list suggests, plan for comfort and keep it simple.