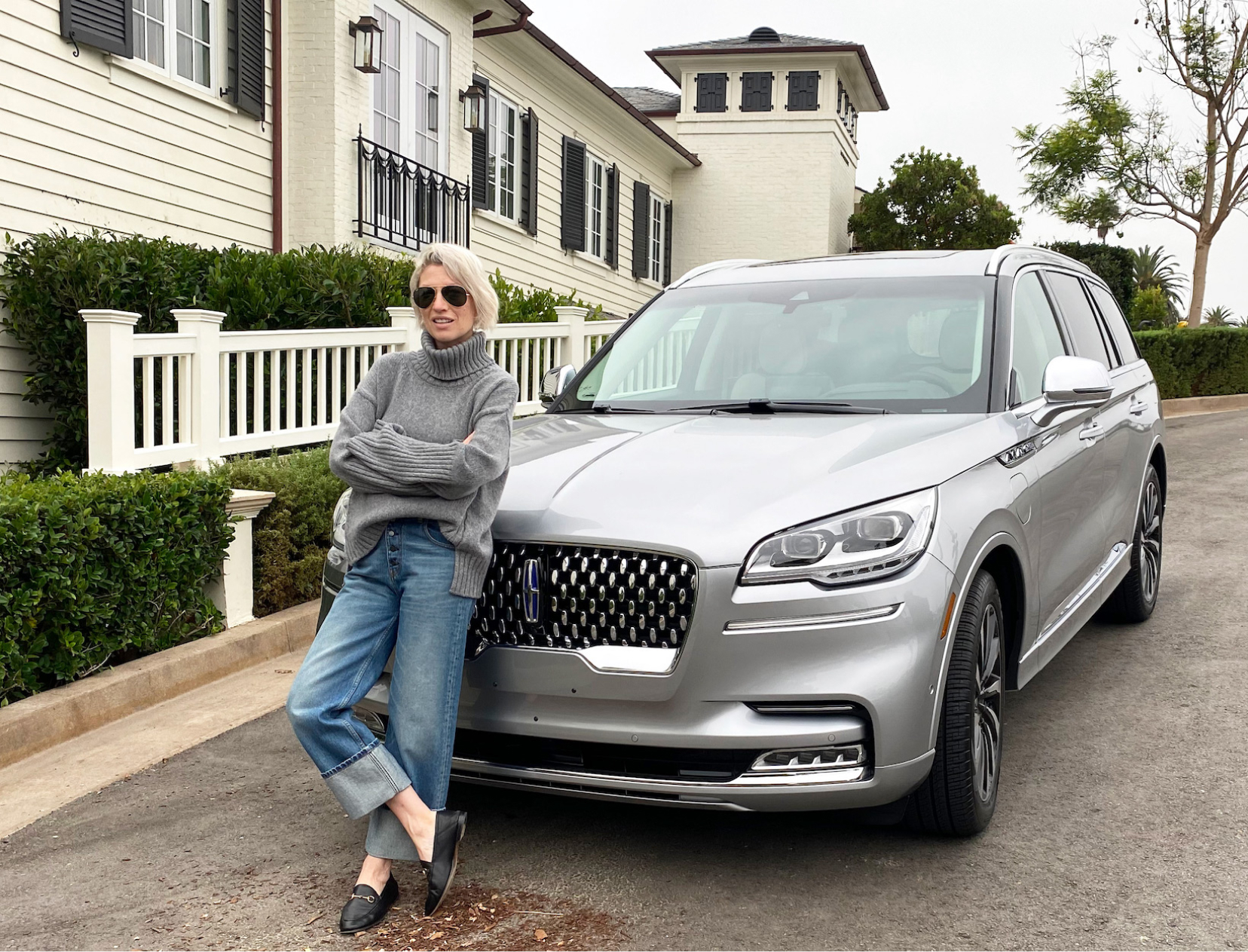 A Luxe Road Trip to a Wellness Wonderland
In partnership with our friends at Lincoln
Are two nights away enough to truly unplug, catch your breath, and reset? Depends where "away" is. For Kate Wolfson—goop staffer, mommy of two, wannabe Energizer bunny—it's up the coast in Santa Barbara. The final destination is Rosewood Miramar Beach, where everything is tailored with guests' experience in mind, but it's the drive—with the Pacific to your left and the weight of city life in the rearview mirror—where it all begins.
Go your own way
Being parents to two kids under five means overnight trips happen exactly never. But when the childcare gods smile upon us and we do get out of Dodge, we like to do it right. This means a fancy destination and, thanks to Lincoln, a fancy SUV, too. The tricked-out stereo system was bumping, the seats were adjusted just right, and the built-in massagers were going full blast. Time to hit the road.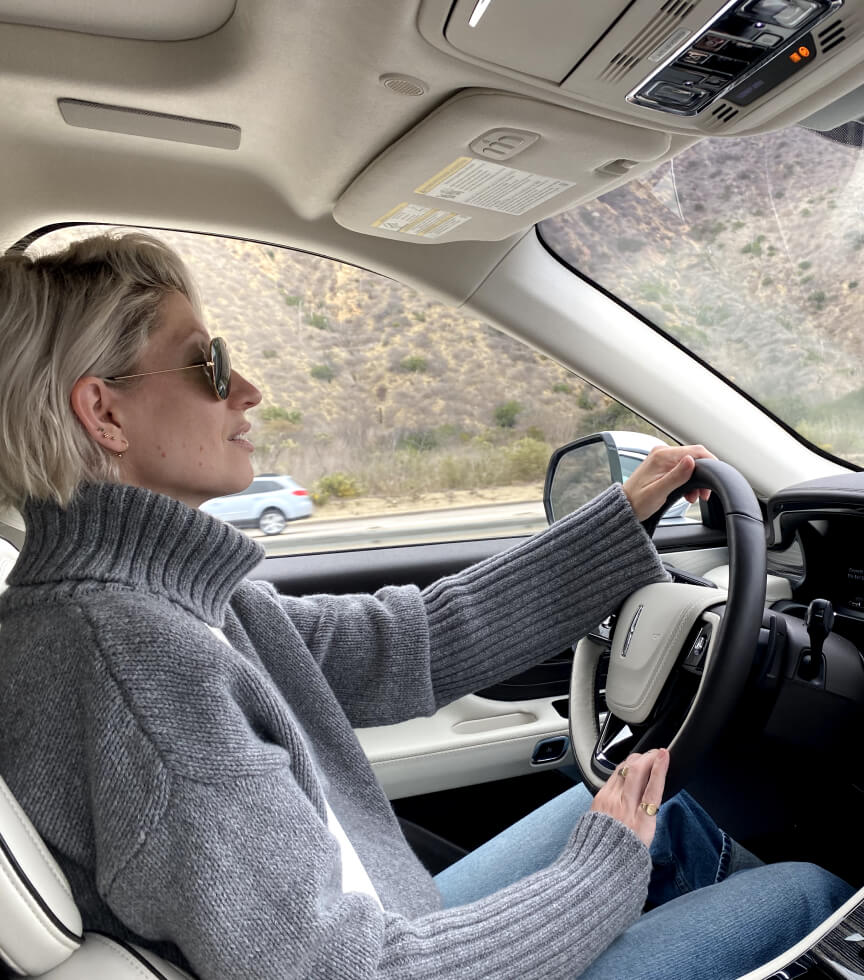 precious cargo
Our ride came with a special surprise: a goop Your Glove Box kit (courtesy of Lincoln) with some of our favorite things, like essential oil wipes, GOOPGLOW Superpowder, and our beloved lip balm.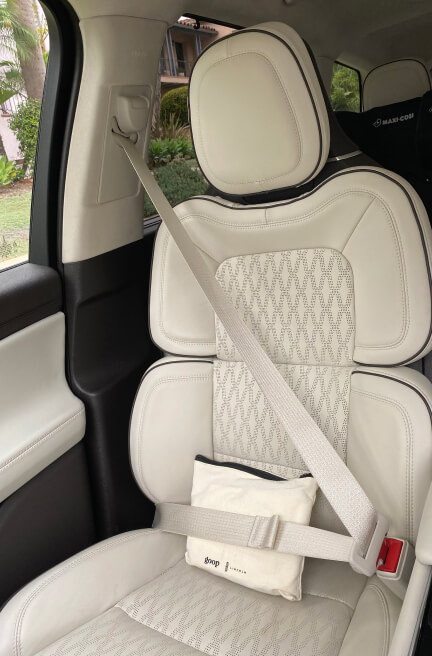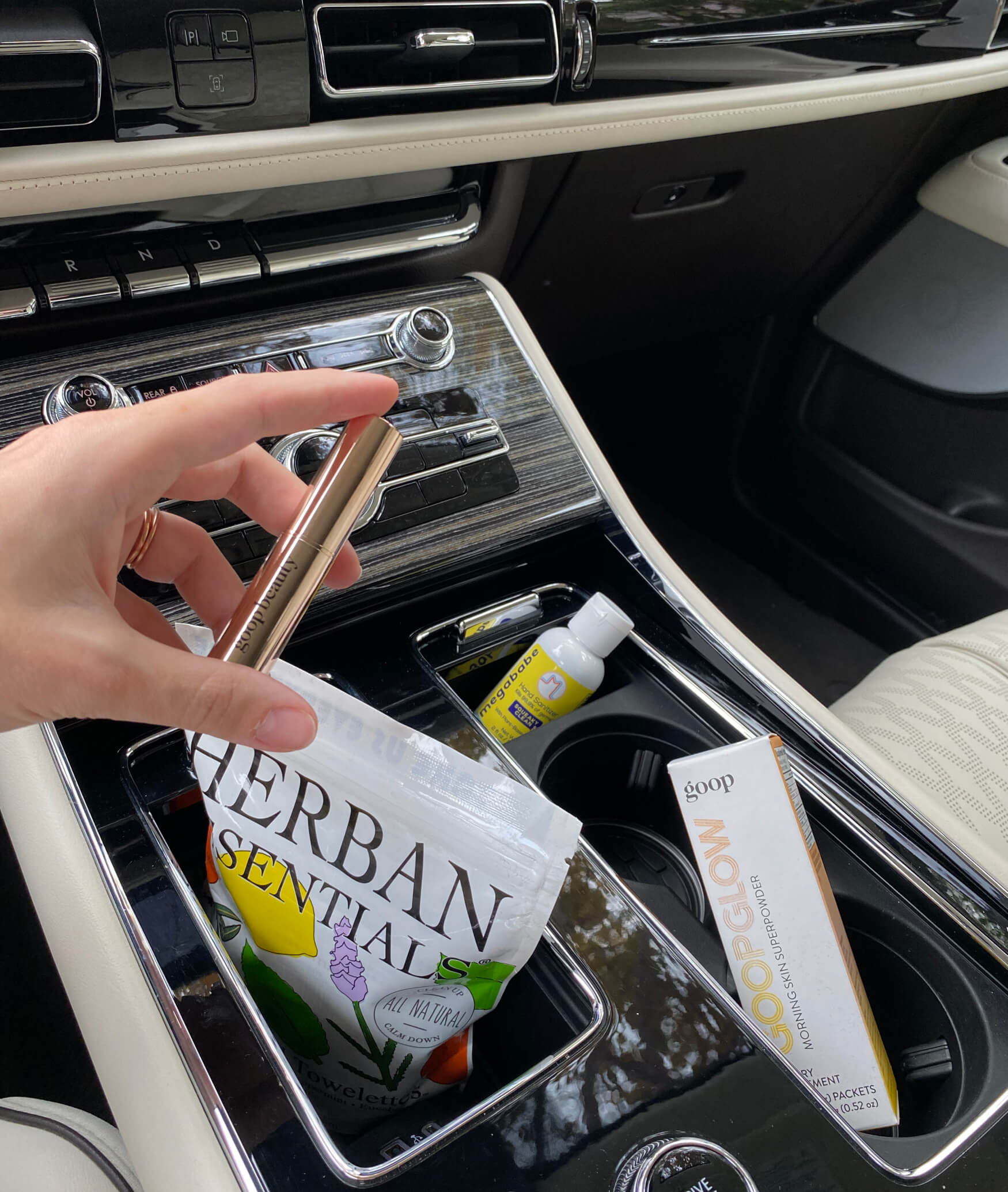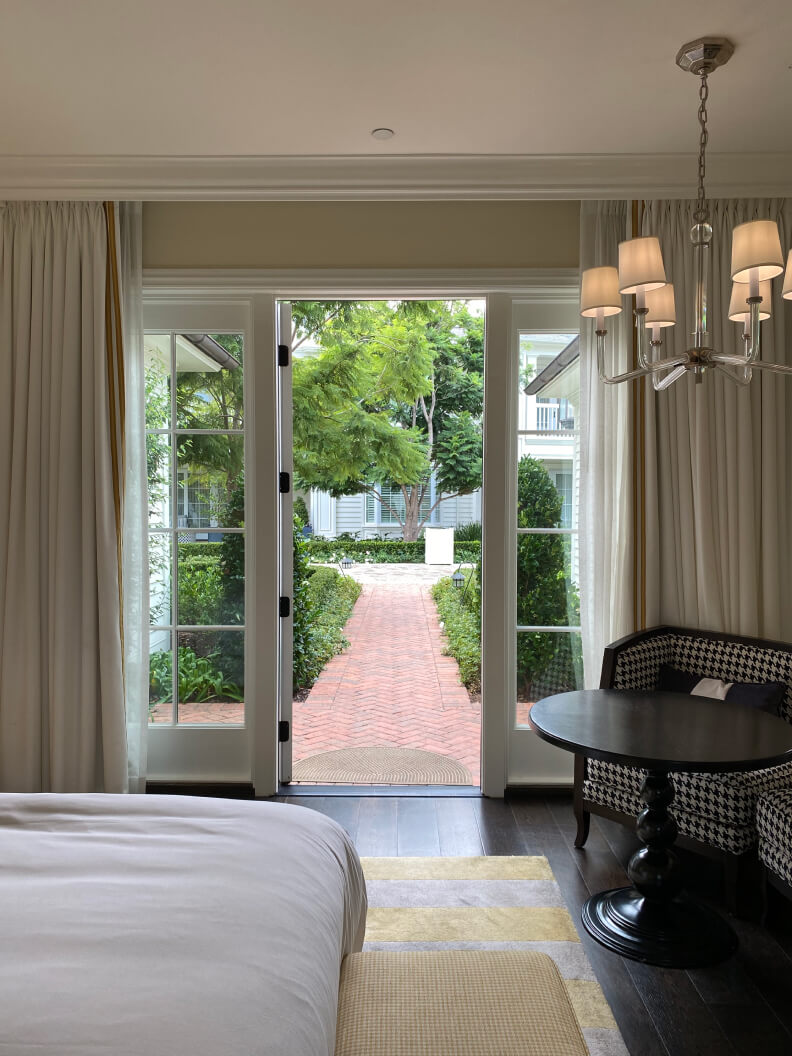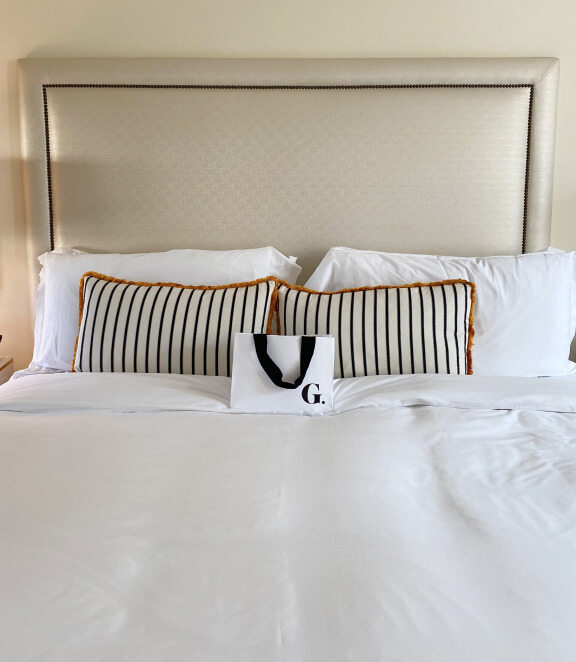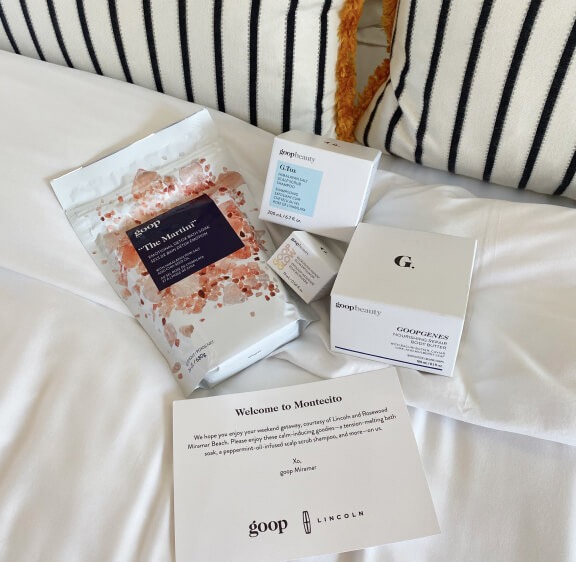 rejuvenation station
The property looks and feels like a TV-perfect small town, with shops, restaurants, coffee carts, and immaculate landscaping. Walking to your room, wherever it is, is a pleasure in and of itself. We opted for the Lincoln Rejuvenation Package, which comes with some perks, like green juice, a meditation session, a 60-minute massage, etc.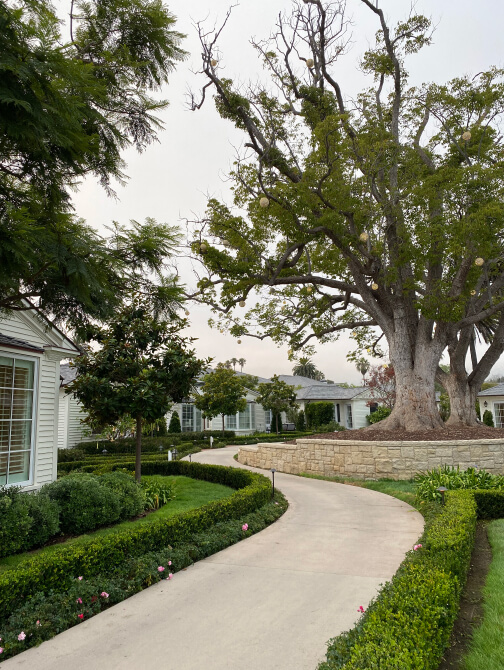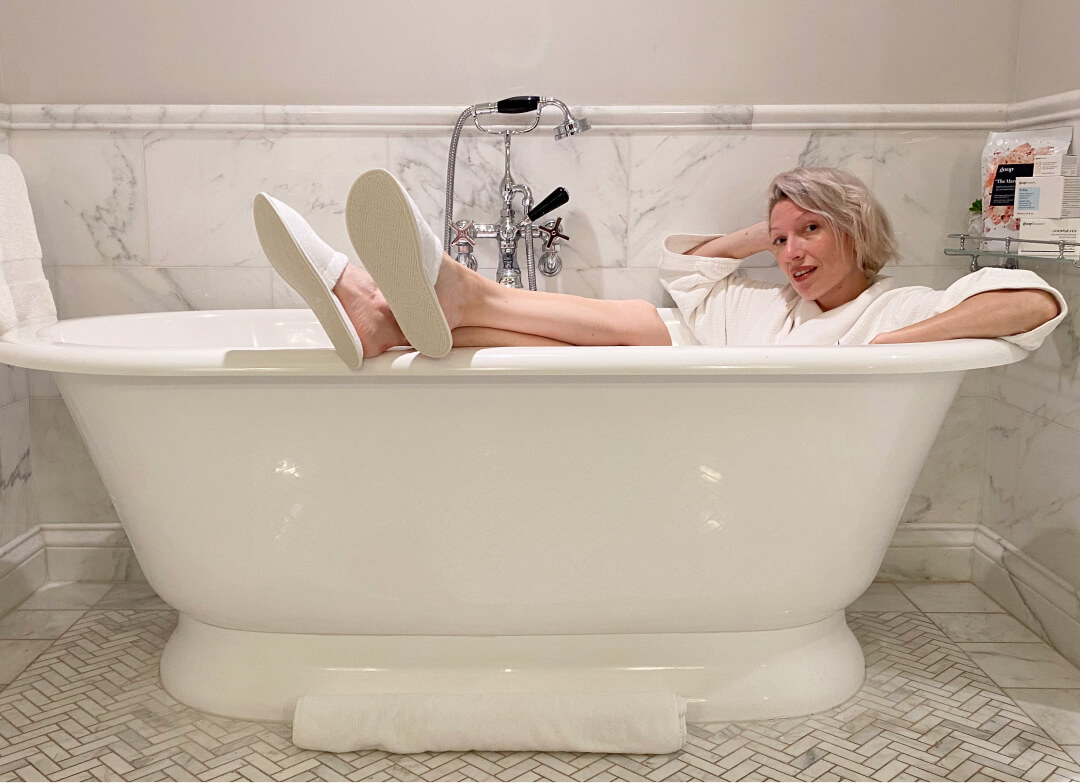 Pro tip
Before my massage at Sense Spa (I booked the deep relief with Hypervolt percussion) and after the most over-the-top room service breakfast (how is it that bacon and eggs just taste better here?), I applied GOOPGLOW hair serum to give it ample time to do its thing while the wildly talented therapist did hers (hi, Rosa!).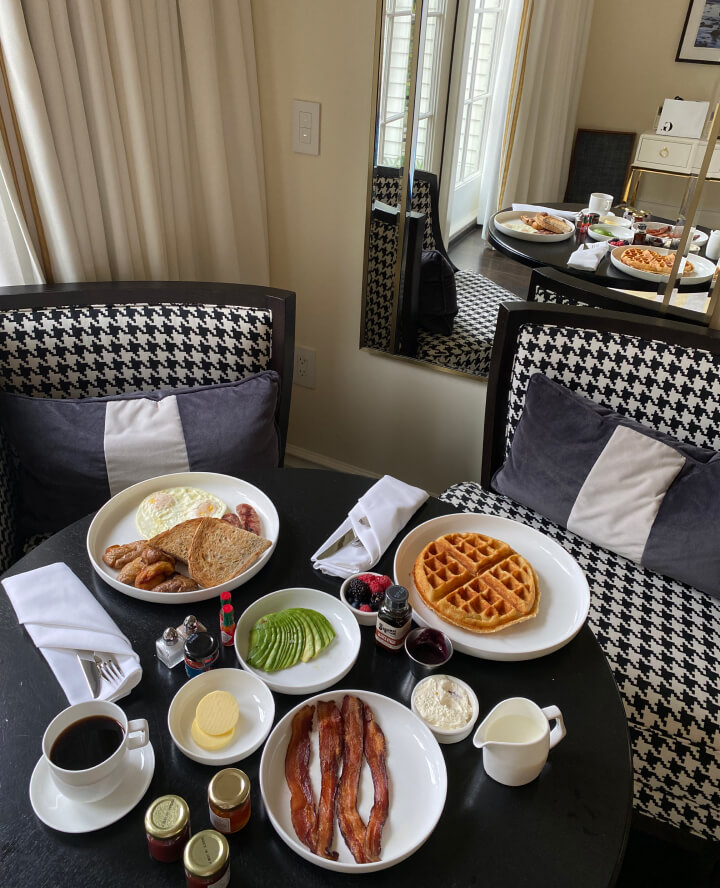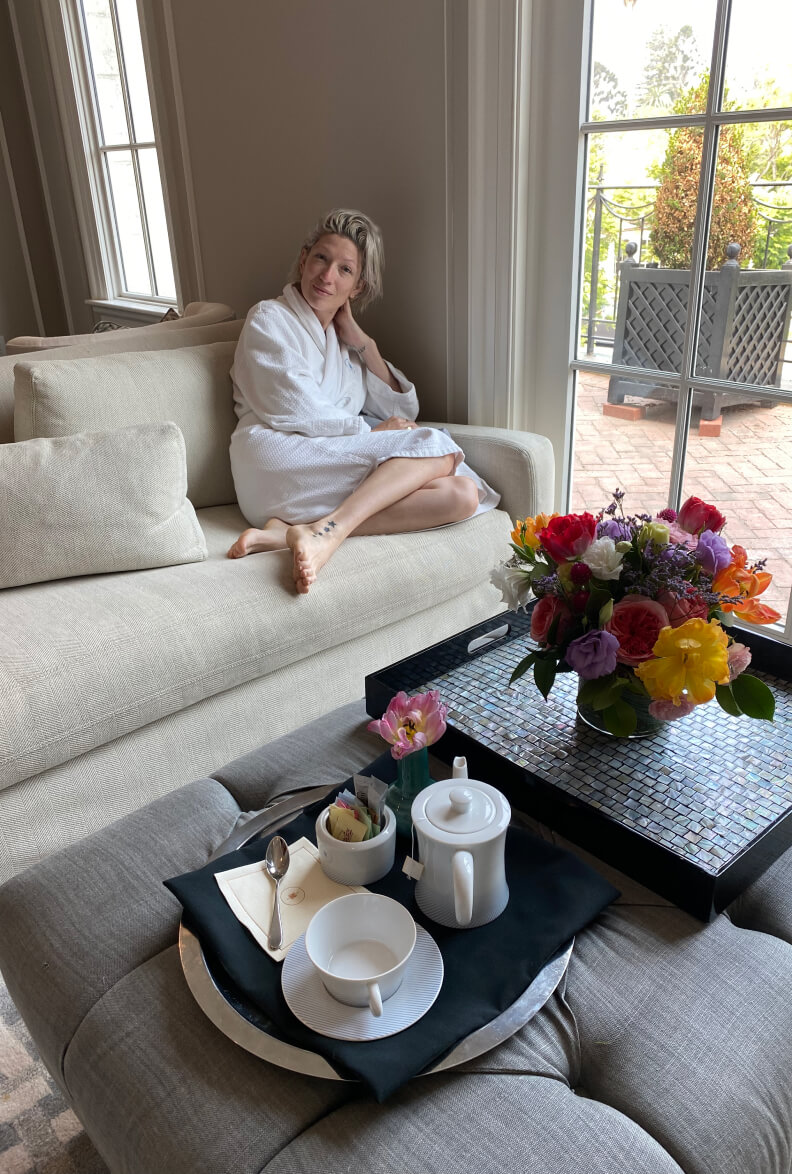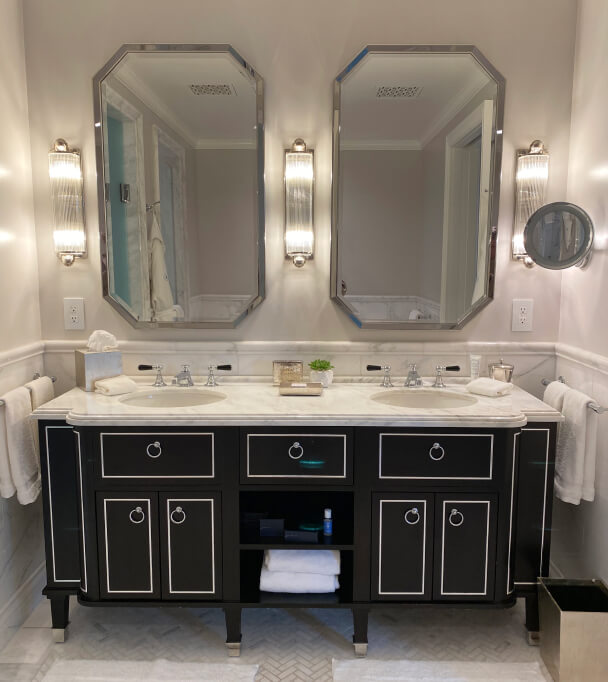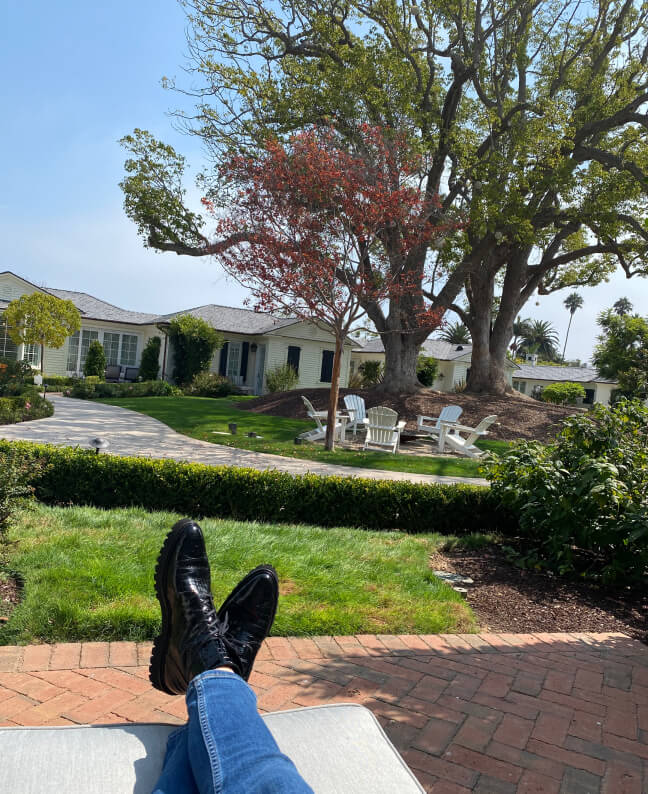 Town and Country
If you didn't give in to the temptation of a postmassage nap, hit up goop Miramar. Then catch a ride into town in one of the house Lincoln Navigators—we even got to peep the '22 Navigator. Walk up Coast Village Road—stopping in shops and grabbing lunch at Honor Bar as you go—all the way to Montecito Country Mart.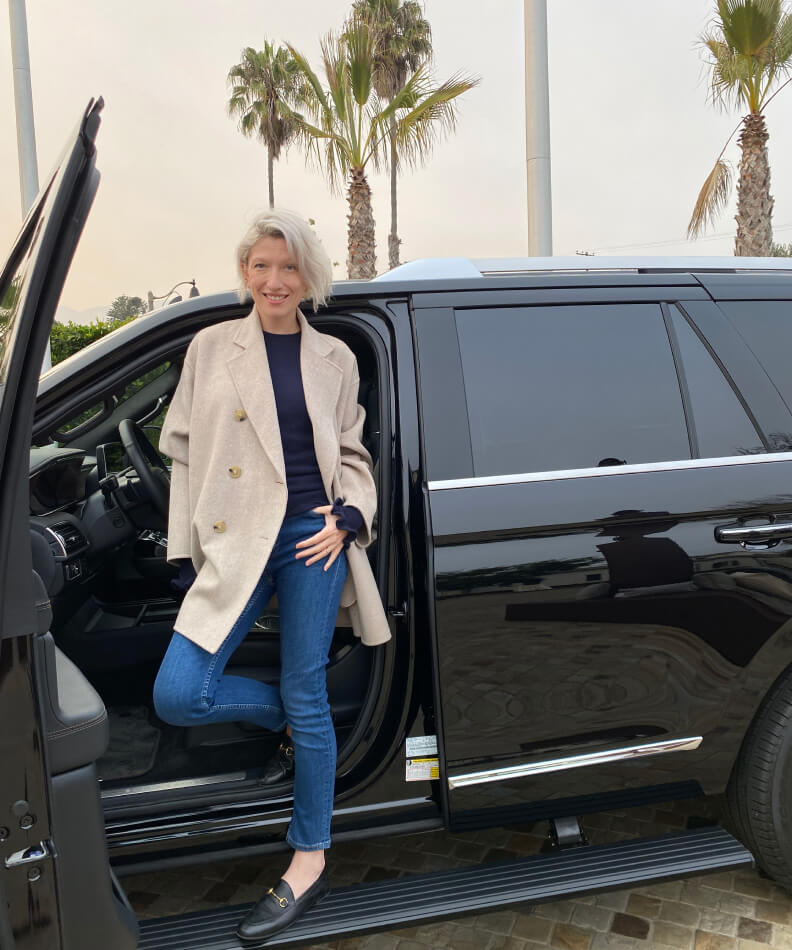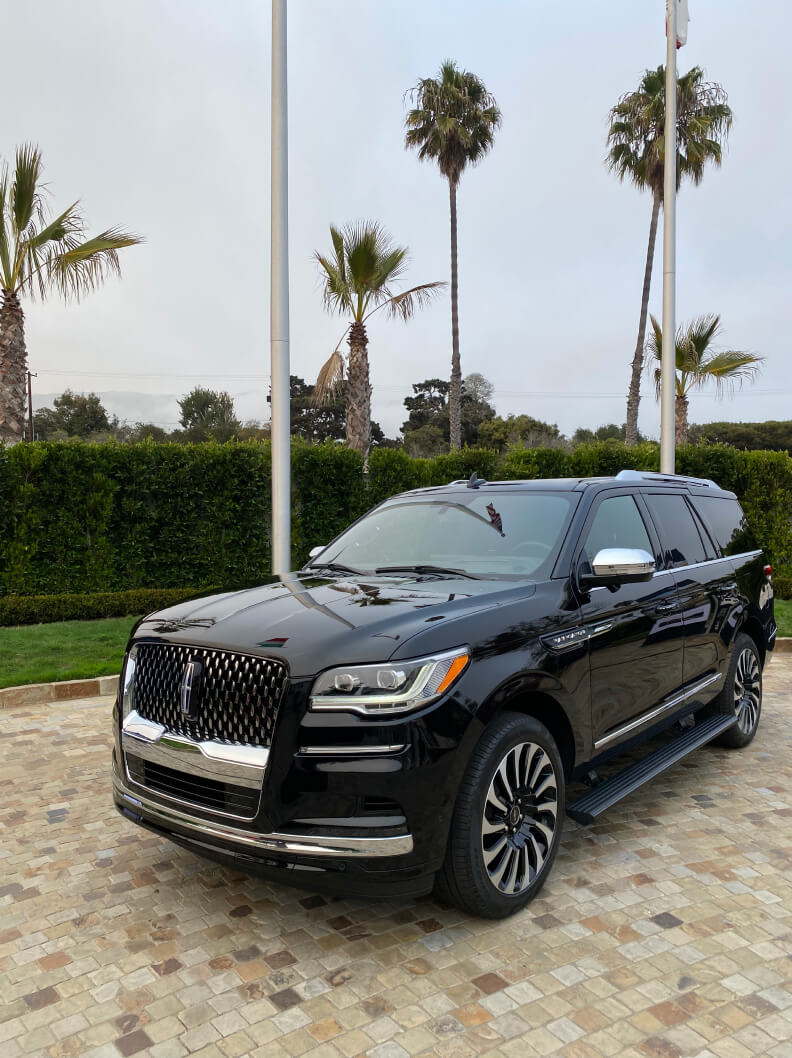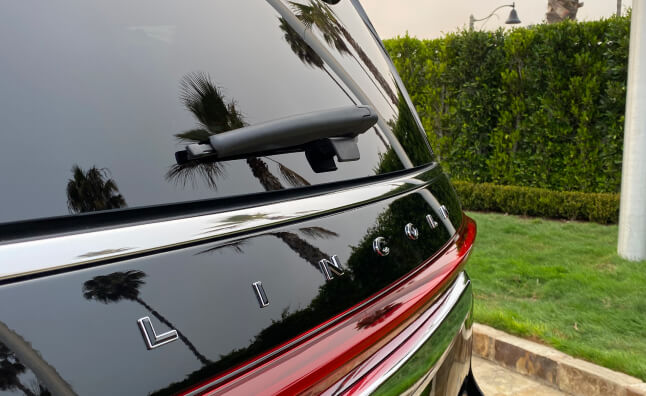 There's fun shopping (Montecito Mercantile, Clic, Mate Gallery) and excellent snacking opportunities (Bettina Pizzeria, Little Alex's, Merci). Okay, now you've earned a nap.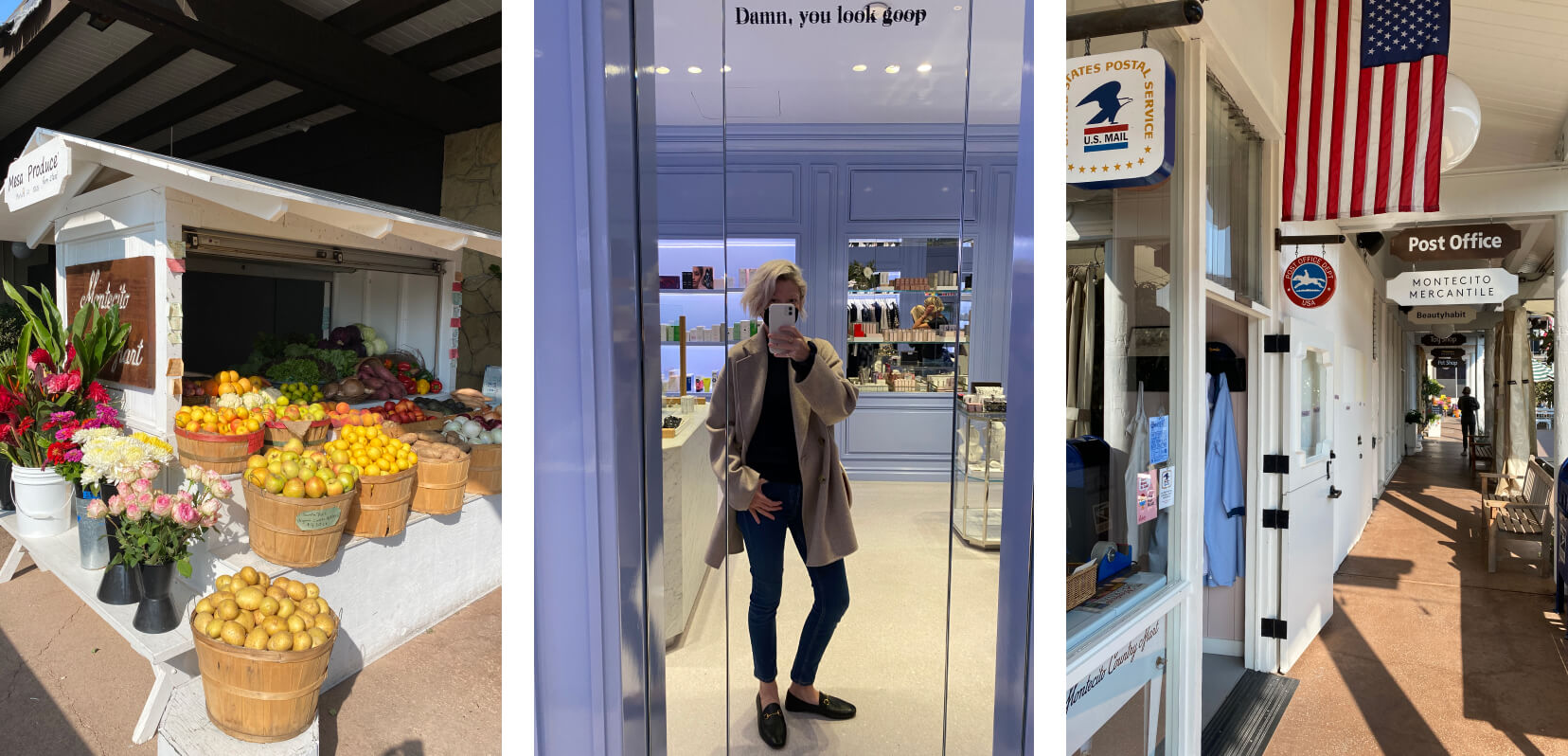 NIGHT MOVES
Evenings at Miramar are for lovers. You'll likely catch some lucky couple's sunset wedding as they exchange vows on the great lawn. Nothing like shedding a happy tear in the company of strangers to work up an appetite for dinner beachside at Caruso's. (Ask for a table on the deck and thank me later.) The prix-fixe menu comes with a personal-size loaf of just-baked bread. But don't fill up just yet: In the hands of chef Massimo Falsini, the local bounty is transformed into spectacular dishes that deserve precious tummy real estate.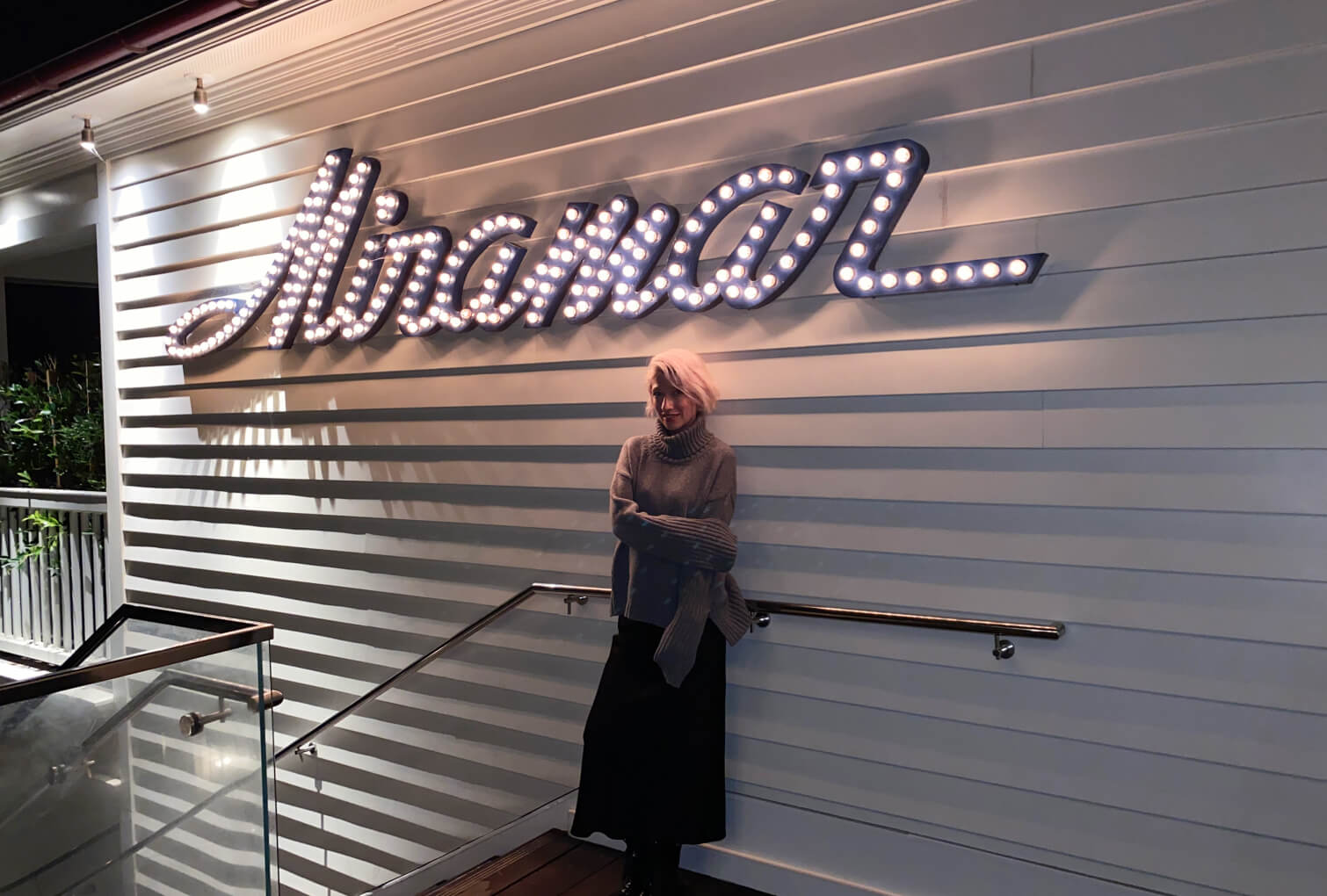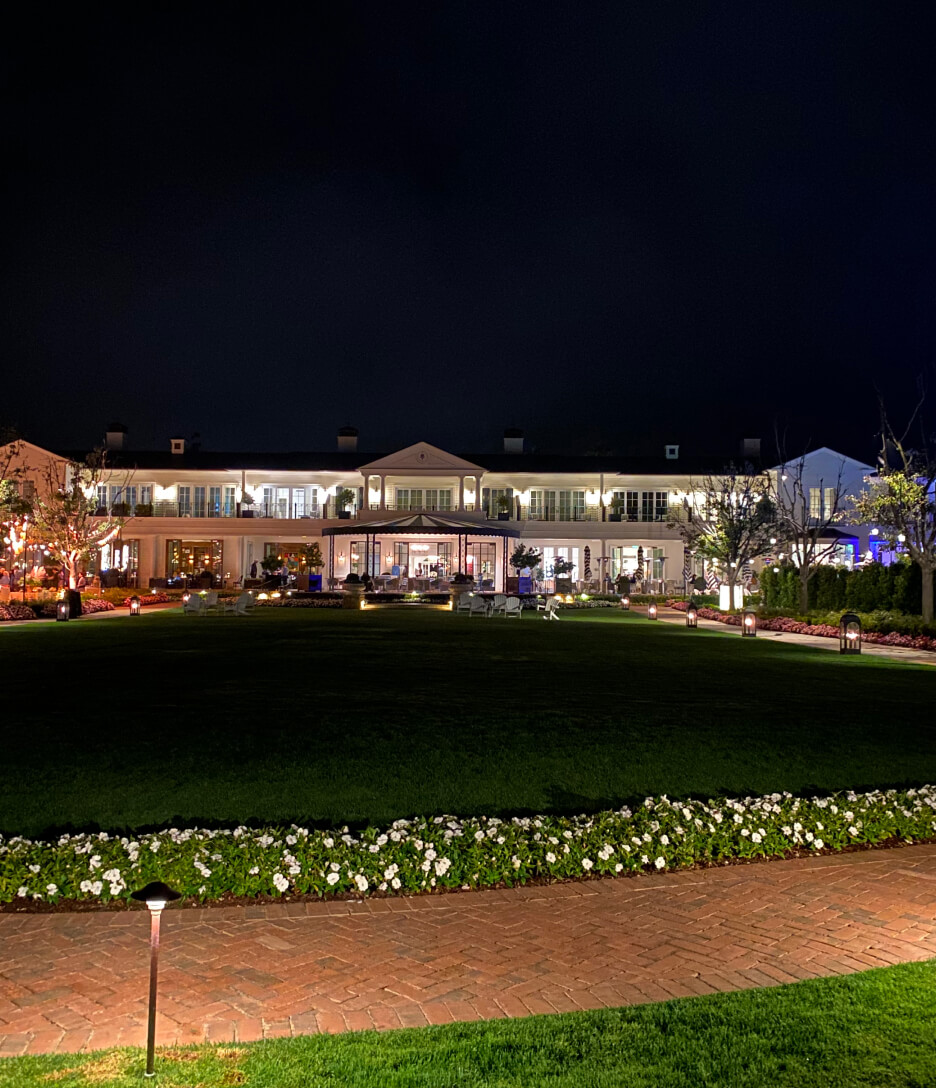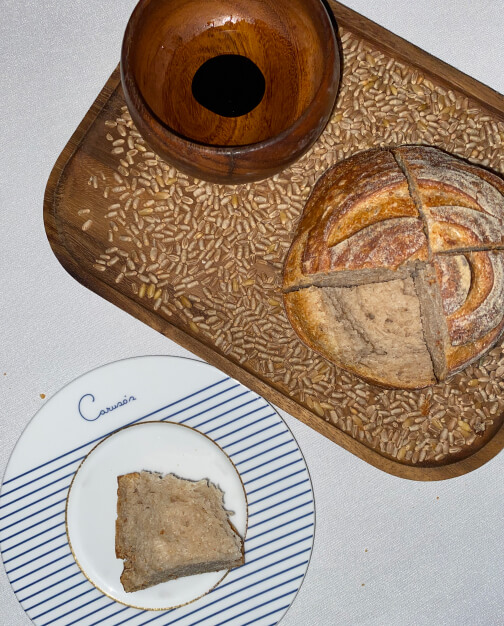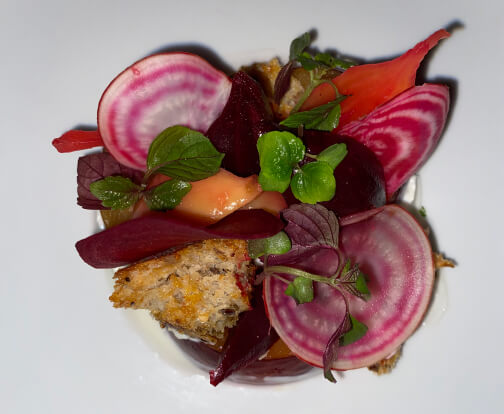 Shop the trip