The Riviera Maya Resort That Makes a Private Lagoon Your Backyard
Created with the Organic Pharmacy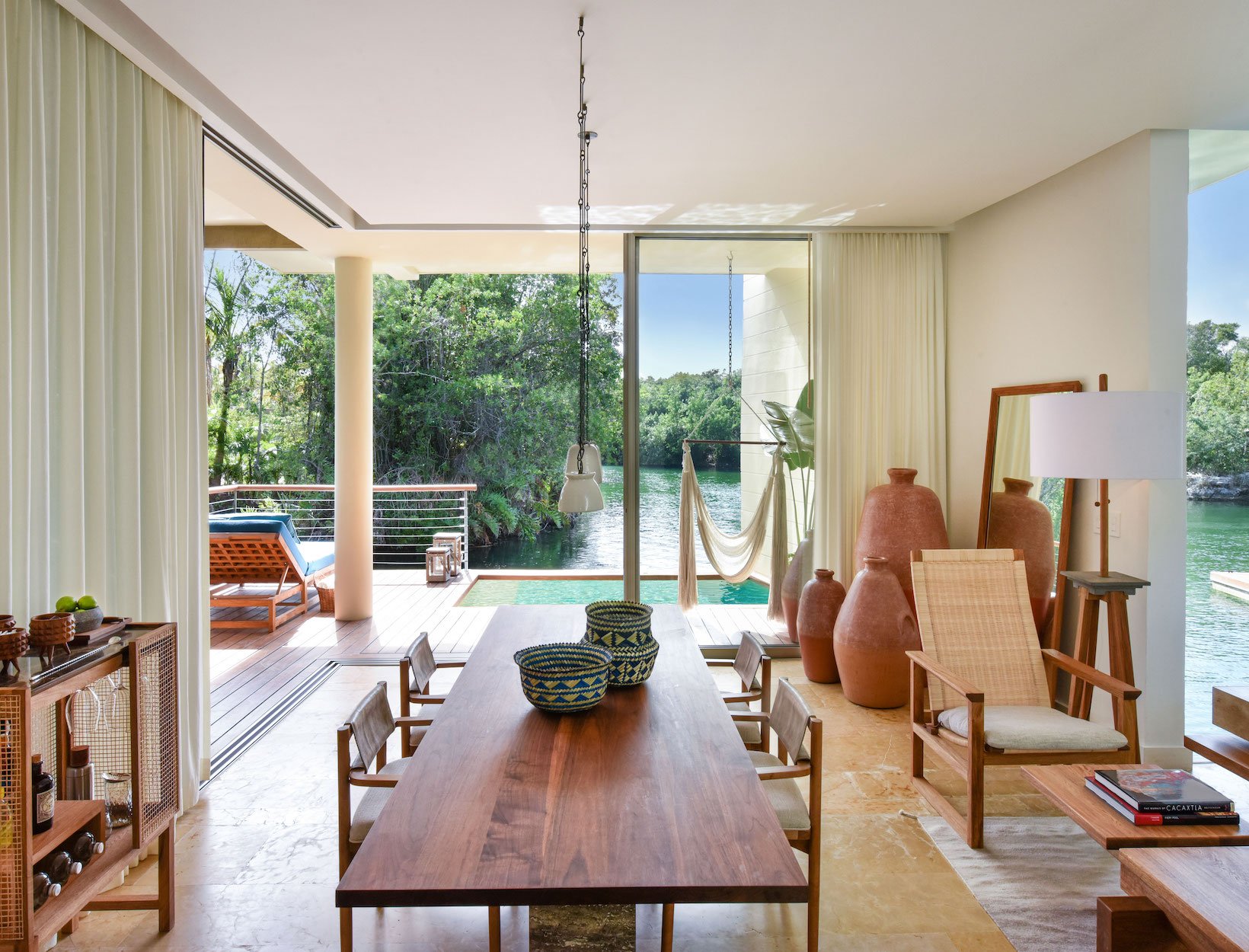 On my flight from LA to Cancún, people were cheers-ing in the aisles and buying rounds for strangers. I don't know exactly where they were headed, but I had never seen a plane so stoked, and I'll admit it was infectious: I, usually uncomfortable and stressed in the air, was getting a little giddy.
Rosewood Mayakoba, my destination for the long weekend, is a lush resort in a gated compound just up the coast from Playa del Carmen, on a stretch of the Yucatán peninsula called the Riviera Maya. It's been around for 15 years, and it's still one of the most revered luxury hotels in Mexico.
Day 1: Arrival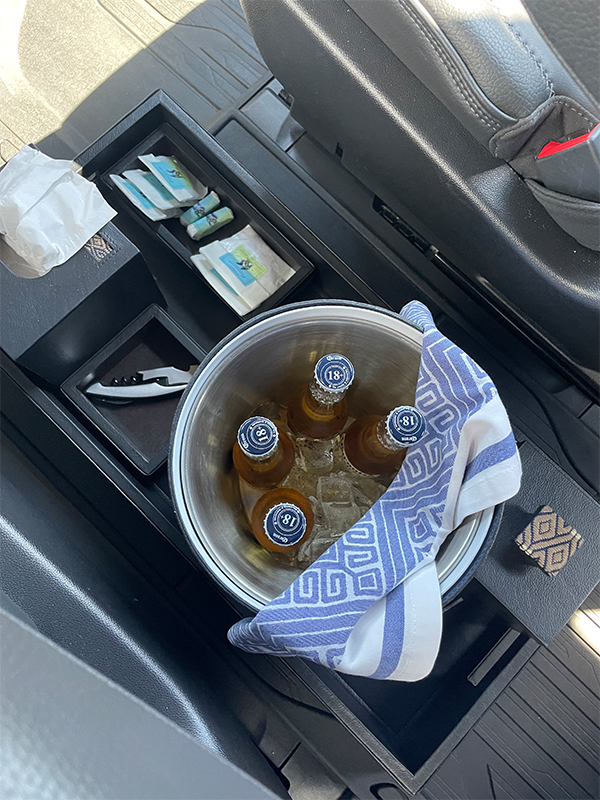 On the ground, I got in a black car—a transfer service offered by the hotel, but you could opt for a taxi instead—stocked with a bucket of cervezas and locally made caramels and chili-mango chews. It took only half an hour or so to get to the resort from the Cancún airport, and on arrival I was greeted with a drink made with tequila and chaya (a spinach-like green). A cushy, canopied boat delivered me to my room, navigating the leafy lagoon (which winds through 90 percent of the property) and dropping me off at the back patio of my suite.
Your booking includes butler service, which means you have a dedicated helper for anything you might need while you're here: They can unpack for you, make dinner reservations, or call a golf cart whenever you'd rather not walk. Someone I met suggested having them run you a bath, perfectly timed for your return from dinner. Even if you ask for nothing, it's comforting to have someone to say hi to as you get around the property.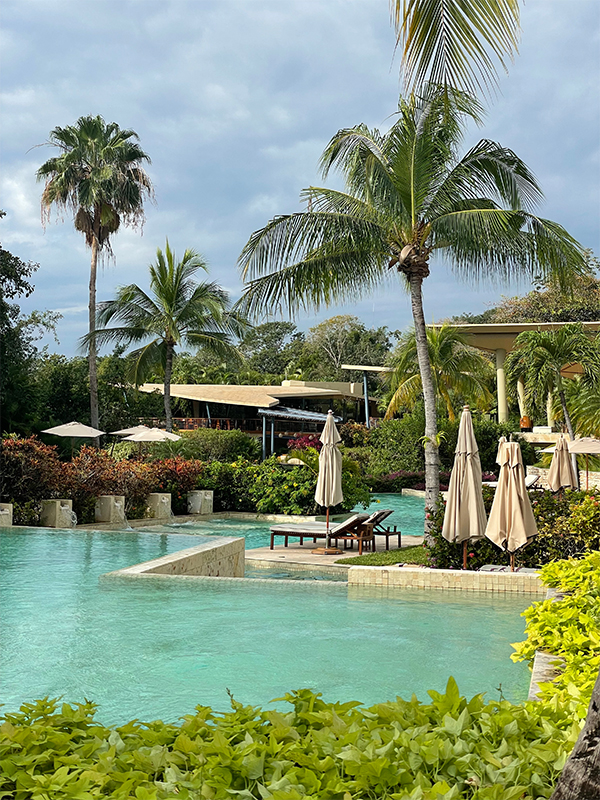 My first dinner was at Casa del Lago, the resort's main dining room. At the time, it was hosting a pop-up with chef Massimo Falsini from Rosewood's Michelin-starred Santa Barbara restaurant, Caruso's. I had a tangerine margarita and a plate of pillowy gnocchi with mozzarella, and the table ordered a plate of churros to share—they came with thick caramel for dipping, plus a creamy vanilla scoop.
For after-dinner bevs, we hopped on a wobbly little boat to La Isla Secreta, a loungy bohemian speakeasy tucked away in the lagoon's mangrove forest. La Isla is a pop-up, open until the end of the year, made for mellow late nights with close friends.
Day 2: Ritual and Relaxation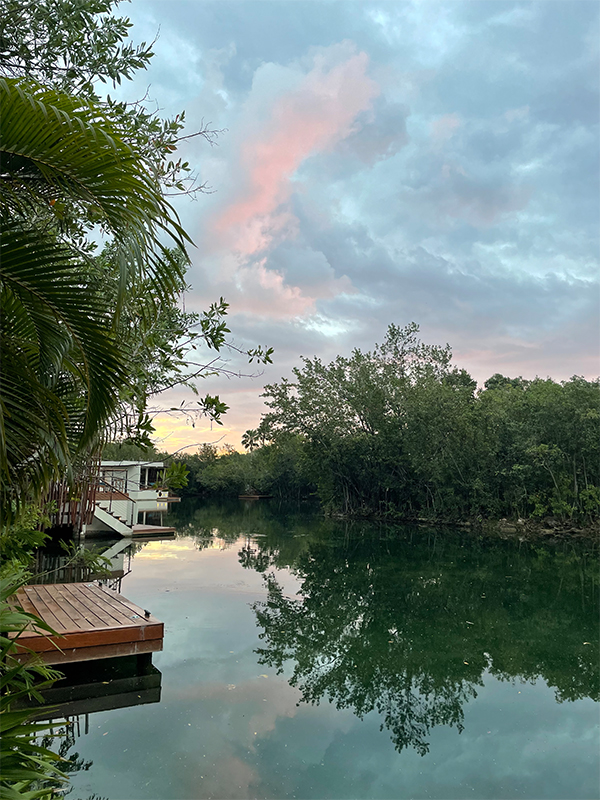 Guests may find themselves, as I did, waking up early to hang out on the dock that sits between your suite and the lagoon. (The lagoon suites are the most abundant accommodation at the resort; other options have second-floor ocean views or beachfront patios.) It's worth pulling yourself out of bed to watch the sun throw pinks and purples into the clouds and listen to a million birds getting their start to the day, too.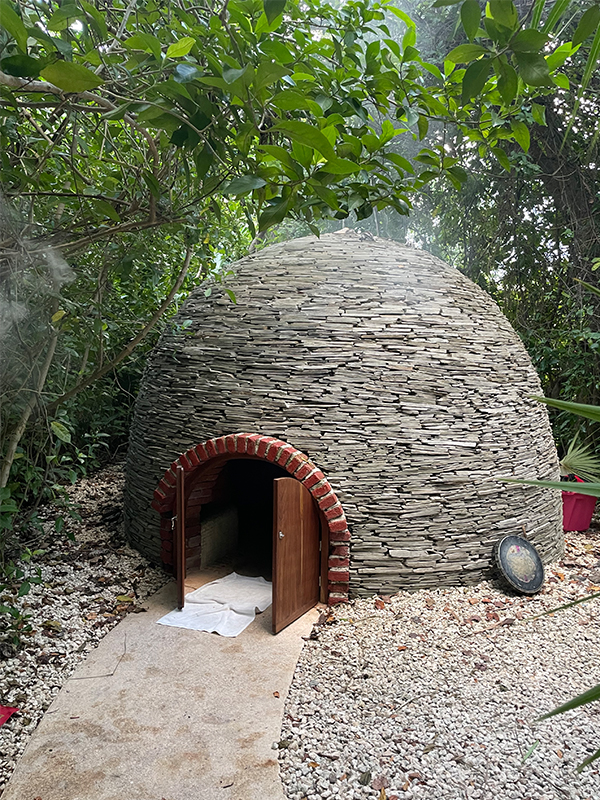 I was up early on the second day to catch a temazcal, a traditional Mayan sweat lodge ceremony they host at the property. You crawl into a domed stone structure, and a shaman leads a ceremony with music and chanting as they heat the space with rocks just off the fire. It's very hot; I really had to feel into my body and breathe through it. Which is why I liked it so much—it's a practice of self-regulation, present-moment awareness, and patience. The shaman explained that the temazcal symbolizes death and rebirth. The ceremony was intense; I came out feeling brand-new.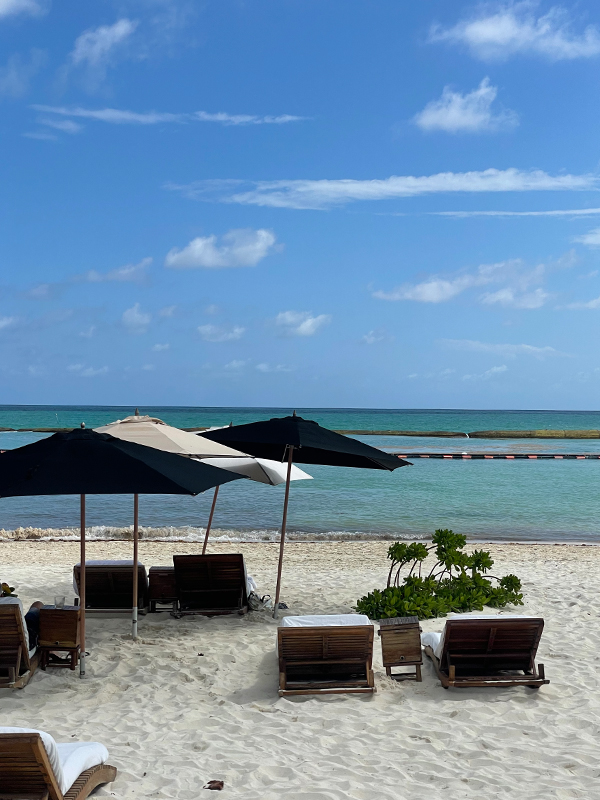 The beach, which I hit after a cold shower and a green juice, is pristine and divided into an adults-only beach club and a kid-friendly compound. (Children are welcome at the resort, but easy enough to avoid if you'd prefer.) As soon as I hit the lounger, an attentive staff member arrived with towels and water, offering up something fruity and icy to sip on. I ordered a smoky, spicy mojito and elote. I'm not a fish girl, but eavesdroppers will notice everyone talking about the shrimp tacos.
Day 3: Cacao and La Ceiba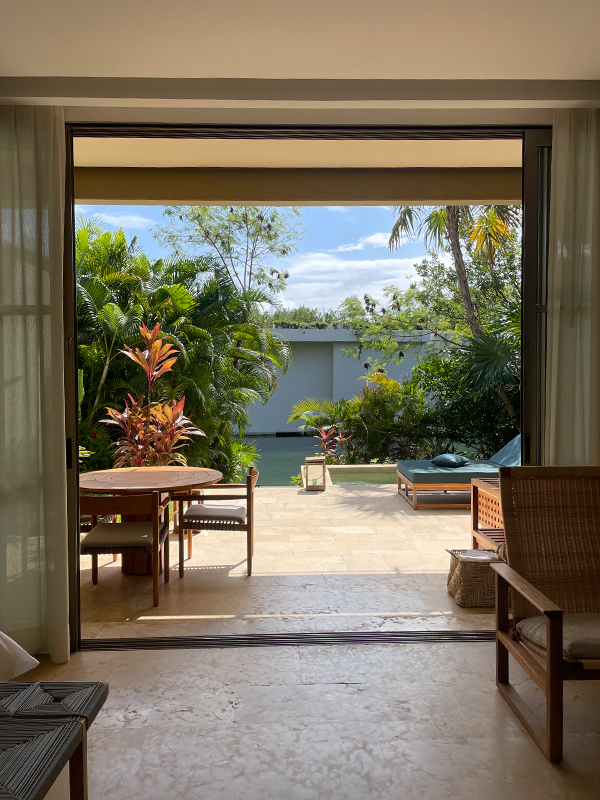 After a cacao ceremony on the lagoon, I spent most of my morning basking in the balmy air on my back patio. Rosewood Mayakoba offers so much, and this was still my favorite: a private enclave surrounded by greenery, bumping up against the water, with a plunge pool and room service breakfast. I knocked out a hundred pages of a grubby paperback and left it open, face down, and when I came back from lunch, I noticed housekeeping had neatly closed it with a bookmark.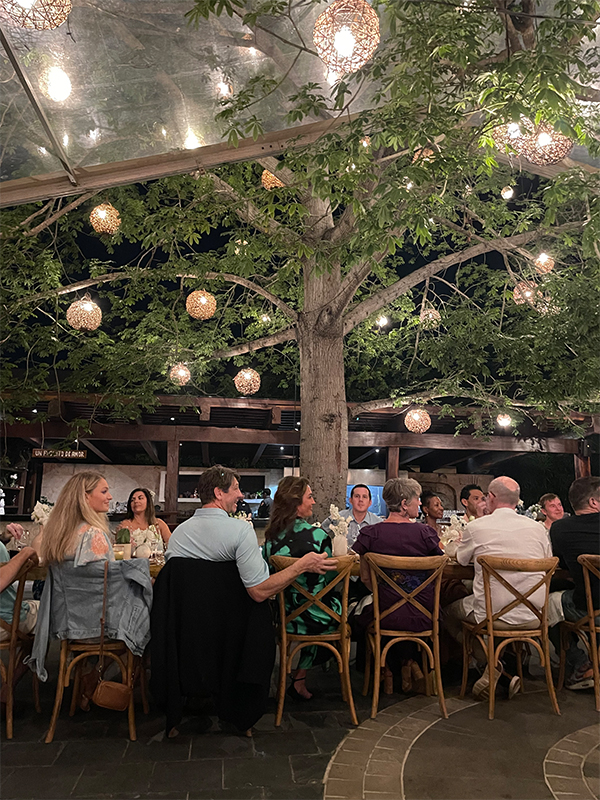 The most special meal here happens twice a week, on a wide patio under the canopy of a big-branched tree. La Ceiba is for mingling. It kicks off with cocktail hour before you settle in at long tables with other guests—and Rosewood staff—for several courses of something fabulous, usually made in the Mayan tradition of open-fire cooking. I imagine chitchat with strangers isn't everyone's cup of tea, but it is mine, and we ended the night with one last drink at Zapote Bar, home to the resort's after-hours social scene: killer cocktails, bumping music, live trumpet, and dancing.
Day 4: Departure
I fit in a final breakfast—I didn't know a quesadilla could be so pretty—before booking it to the airport. In the back seat of the car, I joked about downing four cervezas in grief, but really I just nibbled on a few candies (and bagged the rest) for one last taste of the Riviera Maya. Where else would I have discovered my fondness for copal incense? Or been late to dinner because I spotted a spider monkey on my way?

MY PACKING LIST
I brought more bikinis than I could wear, a few pairs of sandals, and a roster of breezy dresses. Plus sunscreen and my favorite goop Beauty products—I don't go anywhere without Microderm or Sleep Milk.