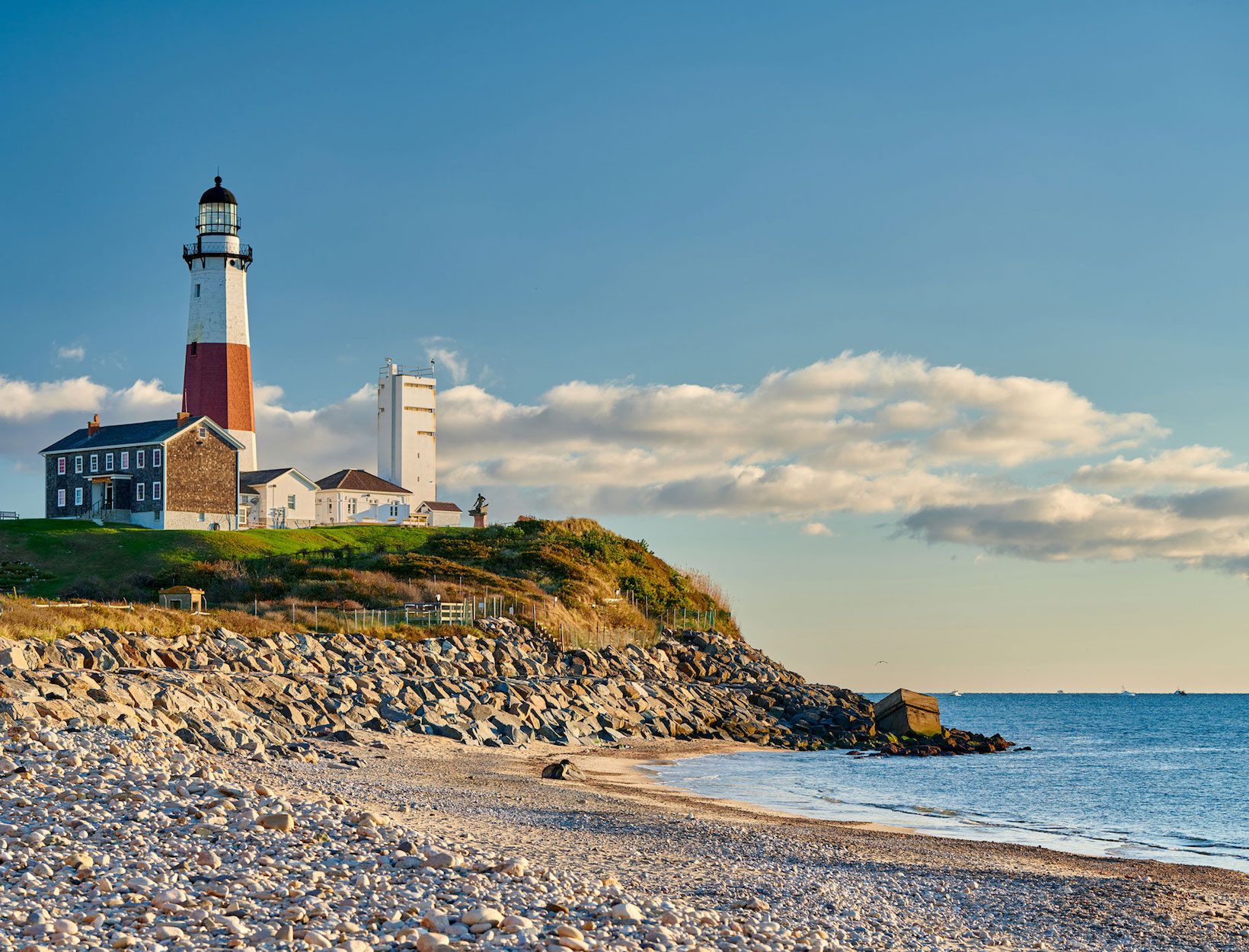 How to Have
a Lazy, Low-Key

Weekend
in the Hamptons
Every Friday at around 4 p.m.—or 3 if you're lucky, maybe 1 if you have a summer Friday office—the slow exodus begins. Out of the clammy city and straight to the salty air and green grass of the Hamptons. Our trick for dealing with the thronged insanity that takes over this skinny slip of Long Island is to schedule a summer weekend as we would a winter one: Sleep in, have long breakfasts and longer lunches, shop a little, maybe get a massage, and swim a lot. Let every slow Saturday start on a sun lounger, your hands clasped around a cup of coffee and your eyes fixed on the ocean, the bay, the pool, whatever isn't your iPhone. And let every Sunday end with something warm and fresh and delicious. Here's our cheat sheet to unfurling, rebooting, and lazing our way through an East End weekend.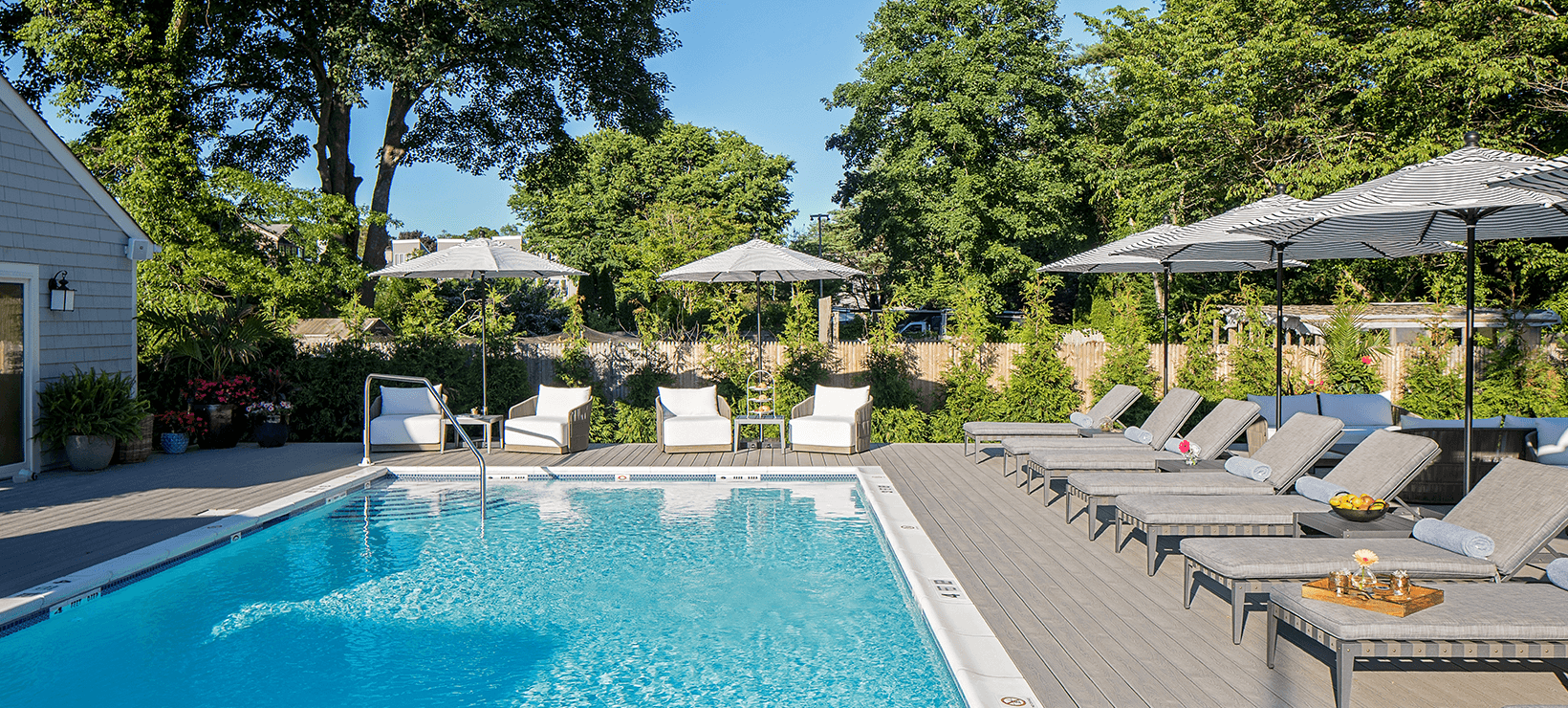 Check In
Journey
Our ears started to prick up the second we heard that a new property was opening in East Hampton a few summers ago. A new place, a quiet place, a place that would combine the beachy home of your most design-y friend with all the conveniences of a hotel was coming to Pantigo Road. Our first inclination was to exhale a long, low shhhhhh to selfishly keep this hideaway all to ourselves. Our second—and really it came a second later—was to shout this genius from the rooftops.
The Journey guest rooms are sumptuously comfortable, but we love showing up with friends (or our kids) and bunking in the cottages with garden views. Waking up to a windowful of green and the knowledge that hot coffee on the private patio is footsteps away is about as nice a way to wake up as anything.
Post-coffee, pre-breakfast yoga on the lawn (hosted by Journey's thoughtful instructors every weekend) followed by a dip in the pool before the midday heat is how we like to start a Saturday. Late evenings, however, belong to the Journey firepit, where toasty, melty s'mores are the norm. (A second property, Marram is opening later this summer).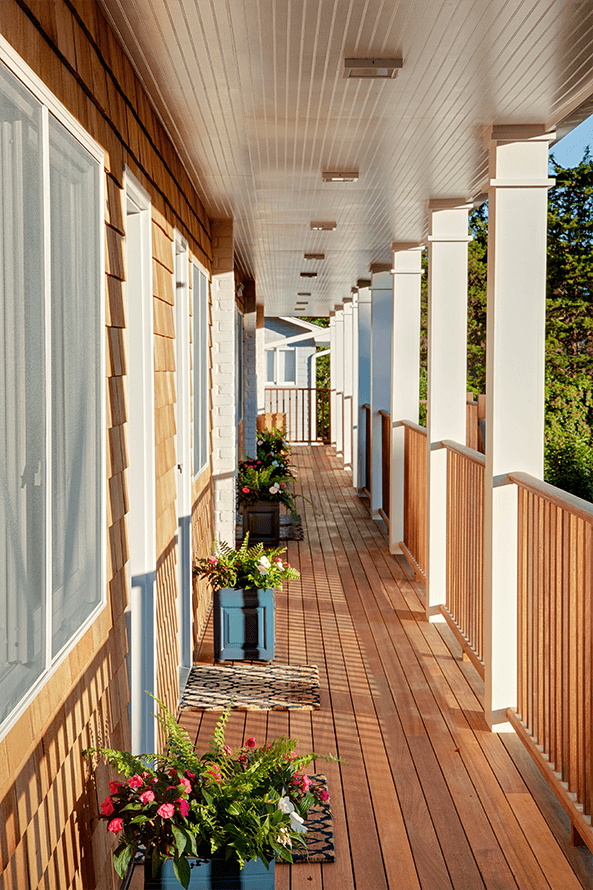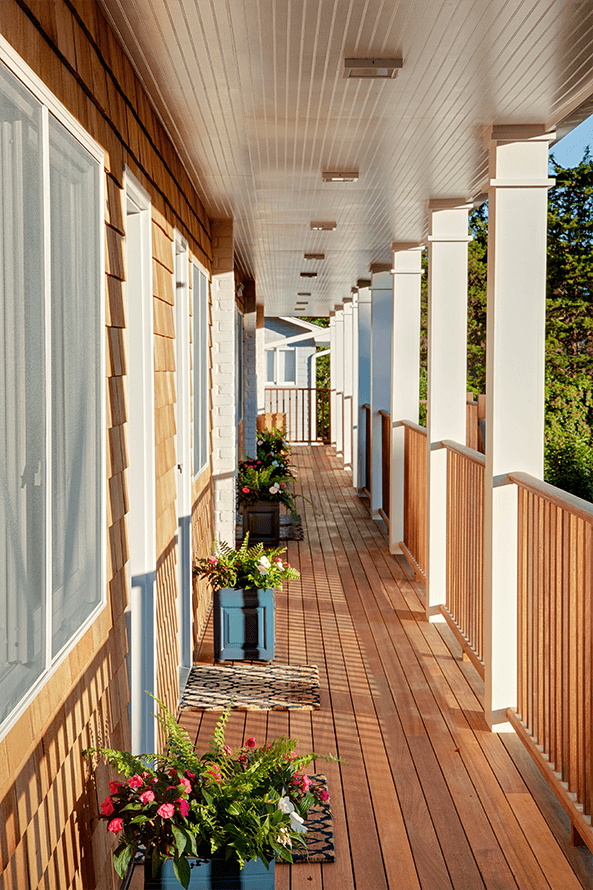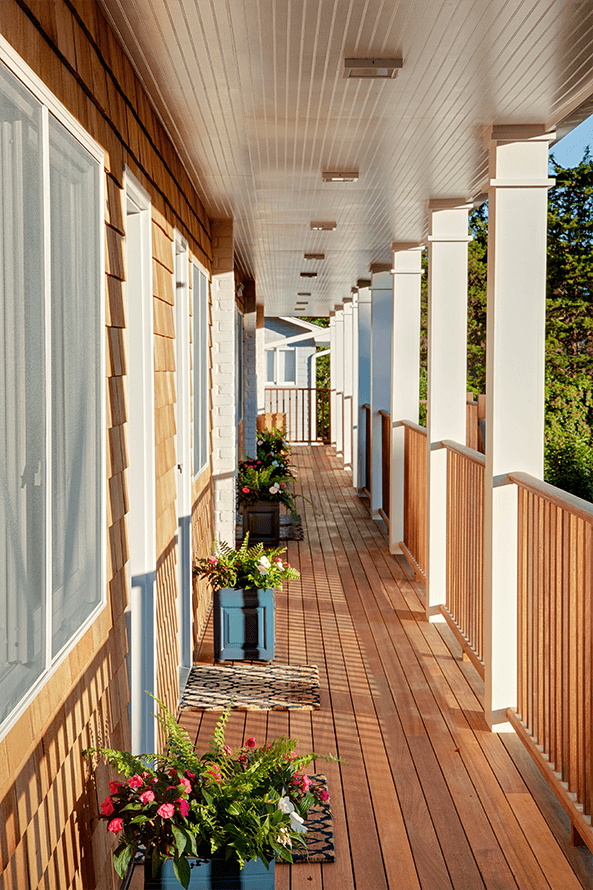 Eat
Rosie's
High, airy ceilings, tons of seating, a welcoming vibe, and an egg sandwich for the ages—Rosie's has it all. Or at least all we want for a fun breakfast. Crisp lettuce, crispier bacon, the perfect fried egg, and a dollop of tomato jam sandwiched between two slices of toast, paired with a hefty side of avocado and a cappuccino: Rosie's is a worthy contender for the best breakfast in Amagansett.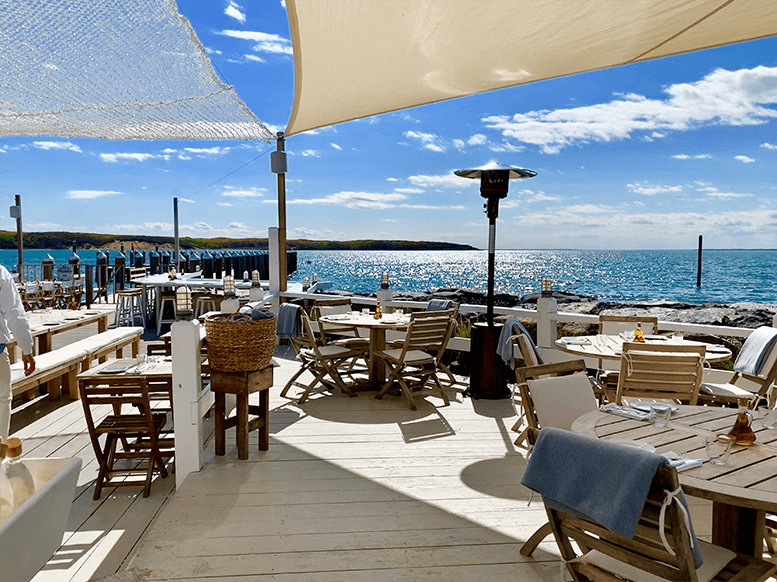 Duryea's Lobster Deck
You would be remiss not to get in at least two lobster rolls when in the vicinity of Duryea's. Those buttery, brioche-wrapped bites epitomize the ocean-scented vibe of an East End summer. Woven fabric strung over the tables creates that perfect speckled mix of light and shade, while the views across Fort Pond Bay could not be prettier. Order a bottle of cold rosé and loiter at the table long after the plates are cleared to savor the evening light.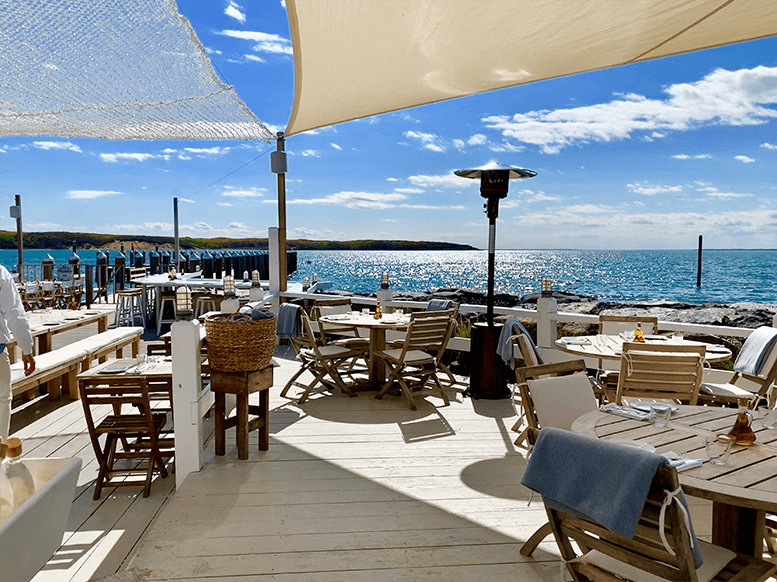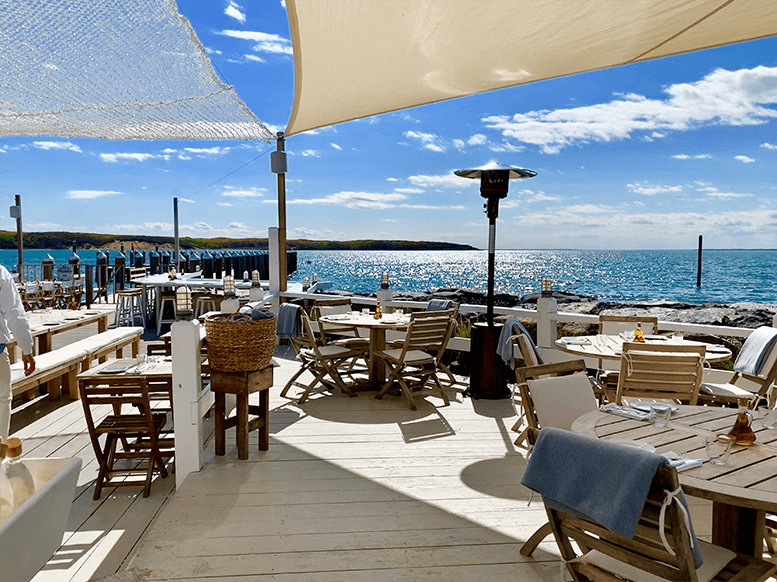 Coche Comedor
Dinnertime should be fun. You've scrubbed the last grains of sand from your scalp and from in between your toes. The littles are bedtime-storied out. And the babysitter just pulled up. Book a table at Coche Comedor (from the crew behind Hamptons institution Nick & Toni's) and prepare for a fantastic Mexican menu. To begin, a plate of satisfyingly crunchy chicharróns speckled with chili salt. Then: rotisserie duck sopes and cod al pastor with pickled cabbage, charred pineapple, and a stack of hand-pressed tortillas for the middle; and that second spicy margarita for dessert.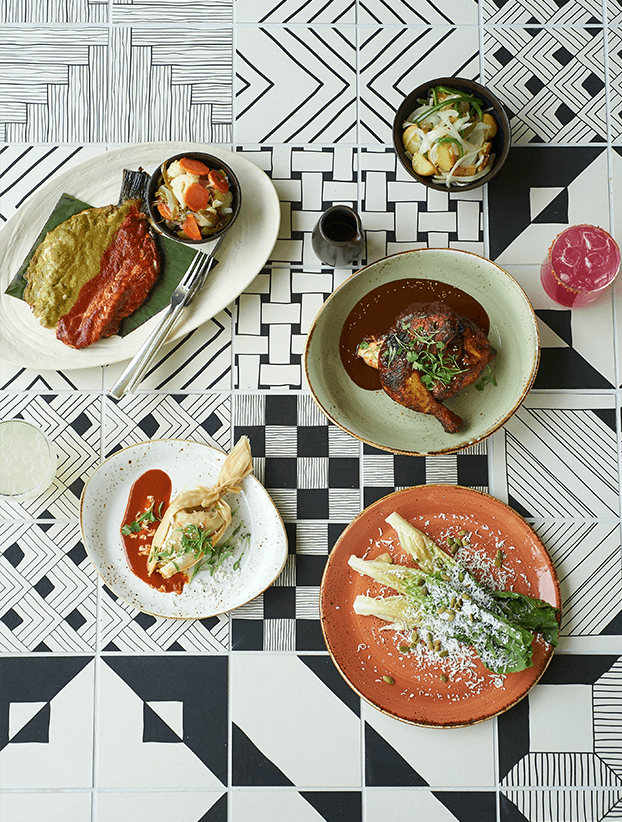 Photo courtesy of Doug Young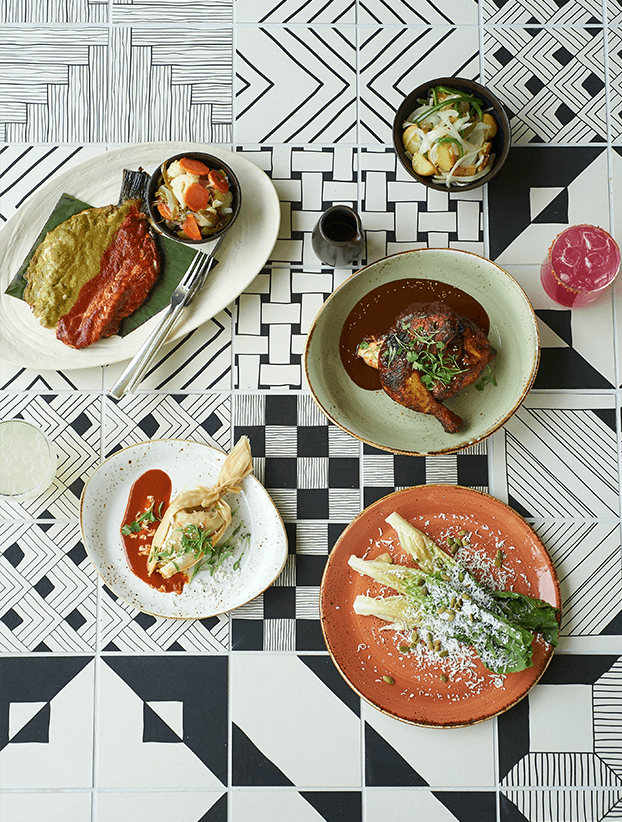 Photo courtesy of Doug Young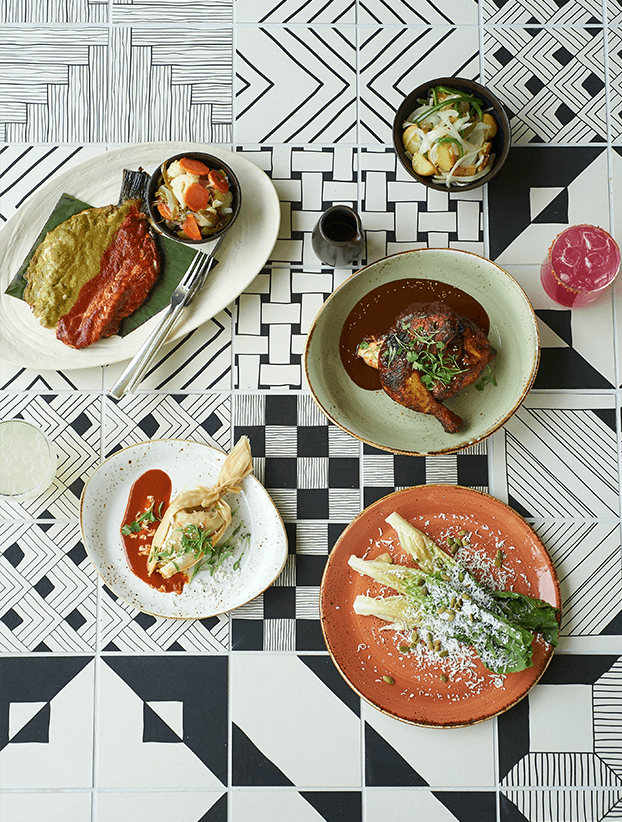 Photo courtesy of Doug Young
Do
Montauk Point Lighthouse
After a morning of yoga and egg sandwiches, a scenic cycle down to the Montauk Point Lighthouse is one very pretty and effective way to build an appetite for a lobster-heavy lunch. The tireless staff at Journey will happily arrange bikes, and if your energy starts to wane, they'll come and pick up both you and the bikes. A National Historic Landmark, the lighthouse was finished in 1796 and is the oldest in the state of New York. Historic significance aside, the structure itself is classically beautiful, and the uninterrupted views across the Atlantic make every one of those eighteen miles you peddled very worth it.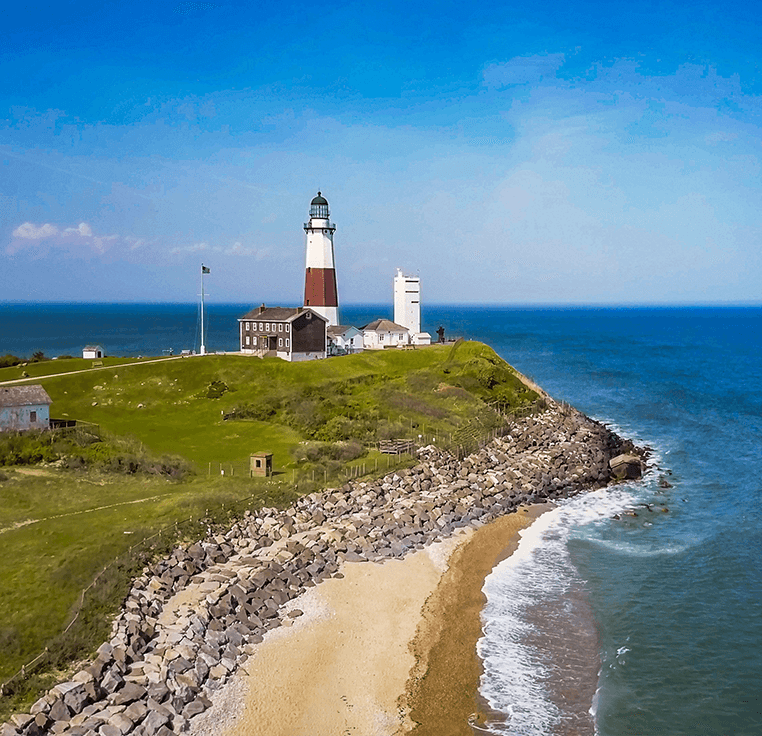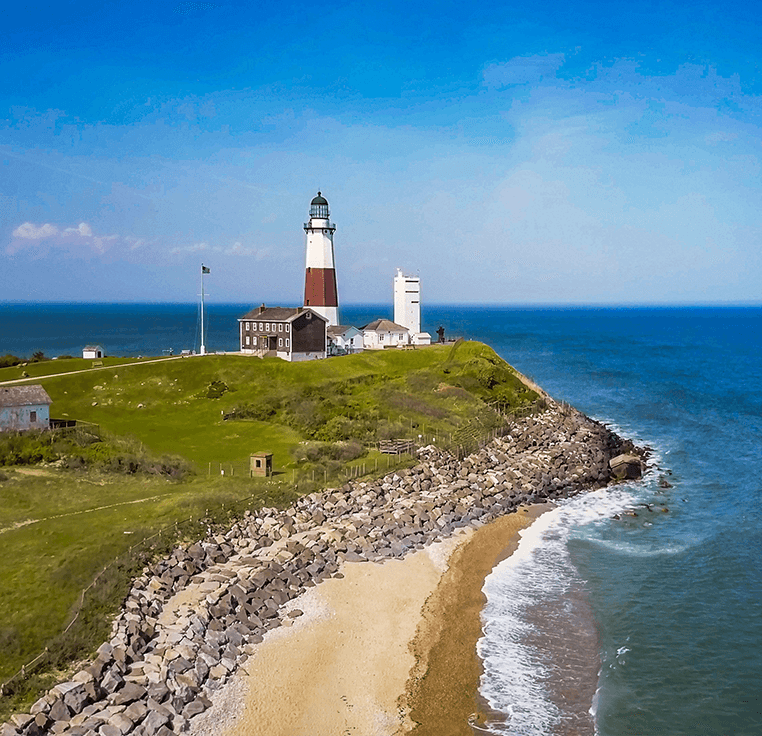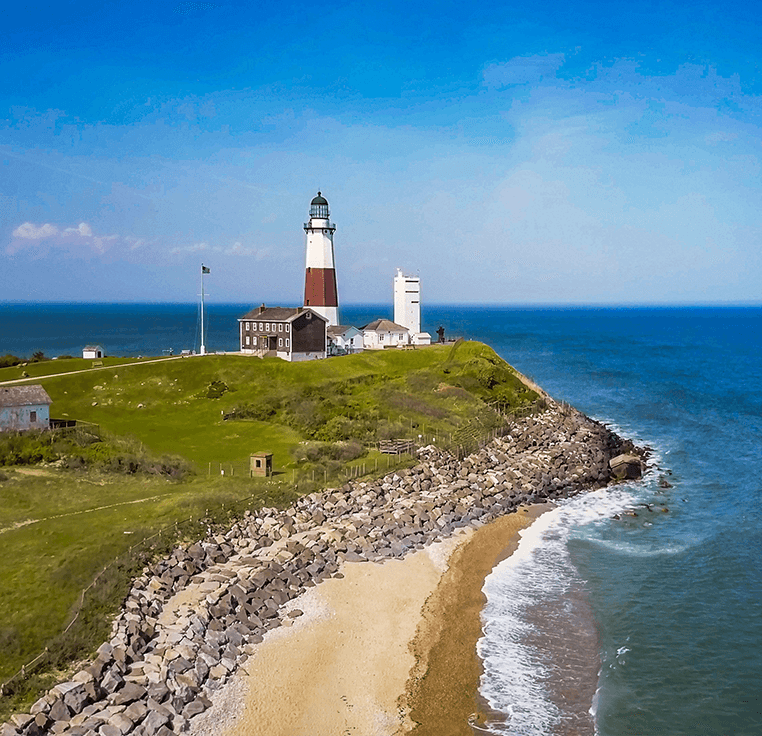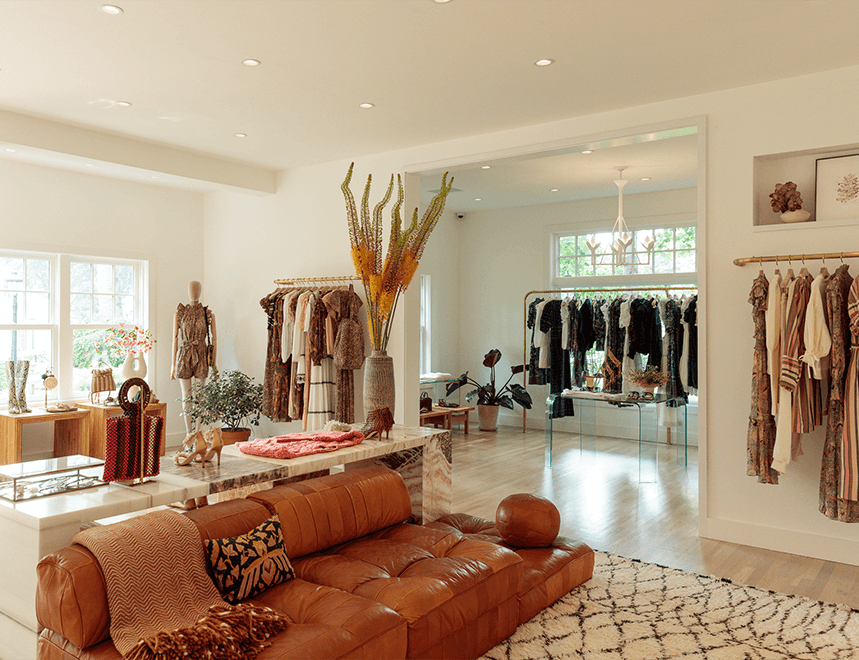 Photo courtesy of The Ingall
Ulla Johnson
Retail throughout the Hamptons has always been on point, but every summer, a bigger, better assortment has us swiping our cards with regrettable frequency. Ulla Johnson—queen of the chic ruffle and billowing sleeve—has opened her second brick-and-mortar store in Amagansett Square. The store has the same warm, treasure-chest feel as the Bleecker Street location, complete with Moroccan rugs, plenty of leather poufs, and jugs of wildflowers complementing the main event: those dresses. Prepare to leave laden with Johnson's signature tied-with-a-ribbon blush bags.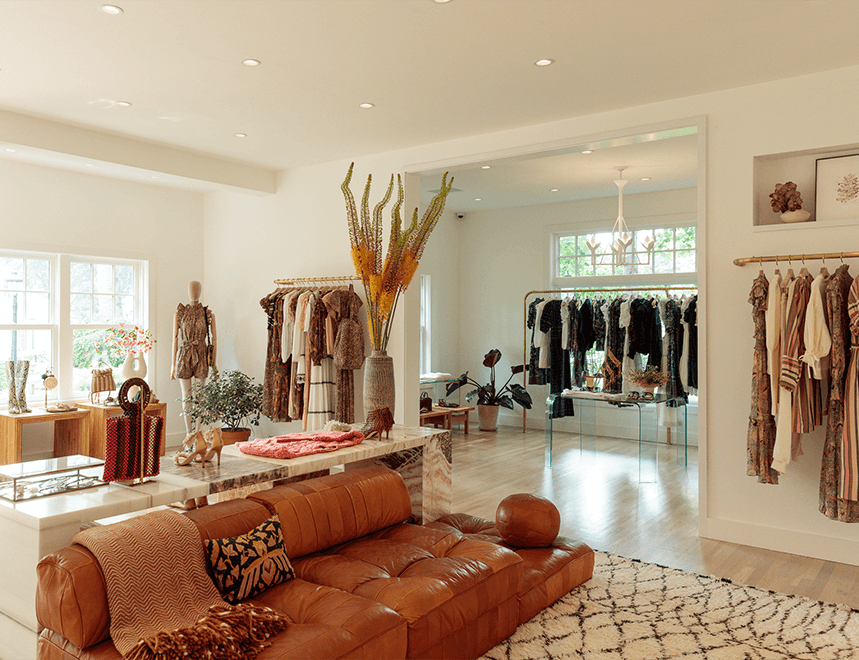 Photo courtesy of The Ingall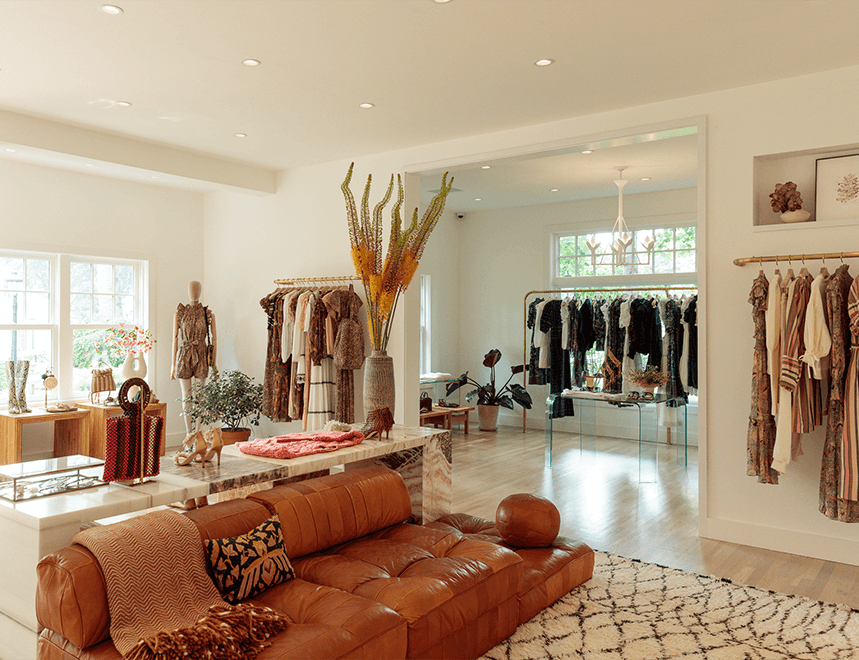 Photo courtesy of The Ingall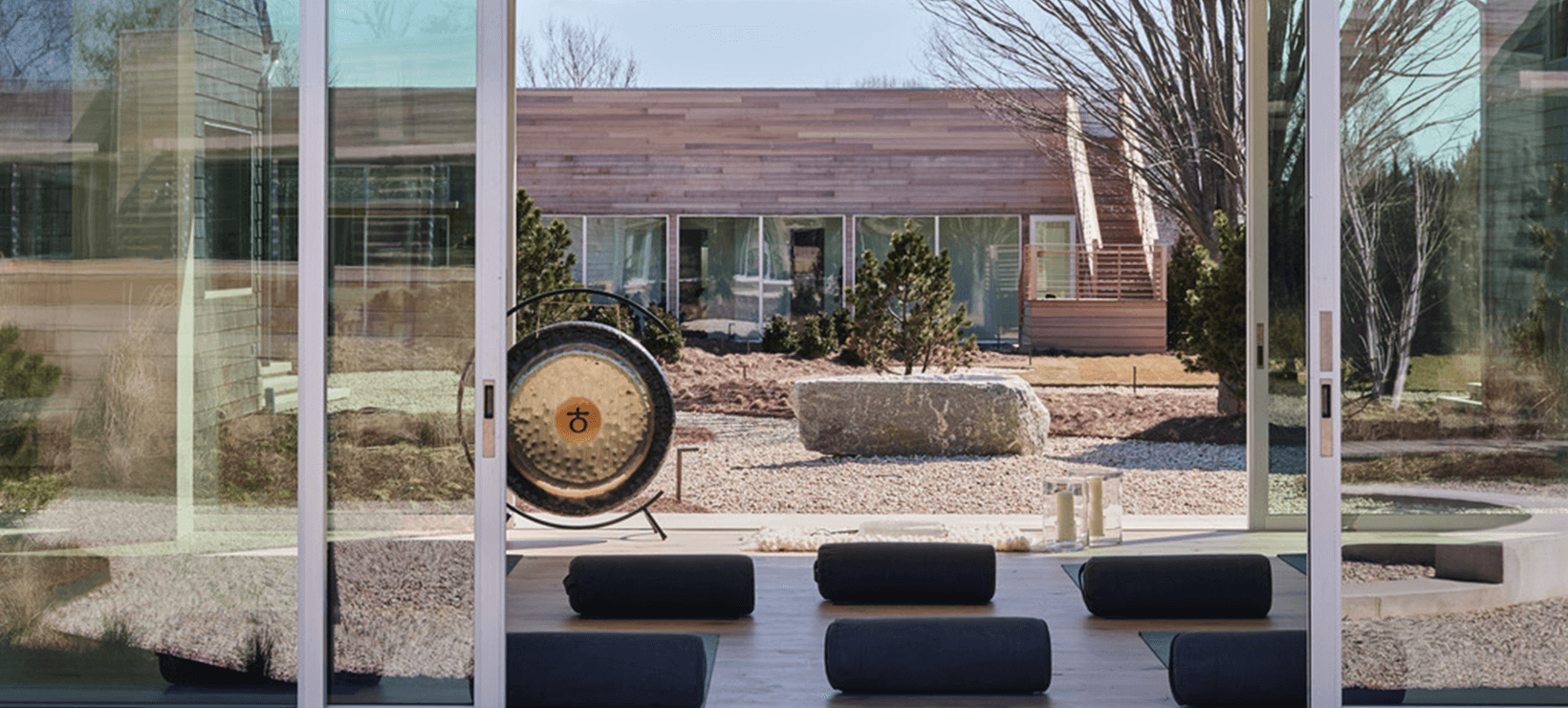 Photos courtesy of Fredricka Stjarne
Do
The Sanctuary
After a night of feasting at Coche Comedor, a morning sweat at a Y7 class (in the Surf Lodge's wellness mecca, the Sanctuary) is a reliable remedy. Y7 classes are hot and dark, with a pounding soundtrack that shakes off the cobwebs like nothing else.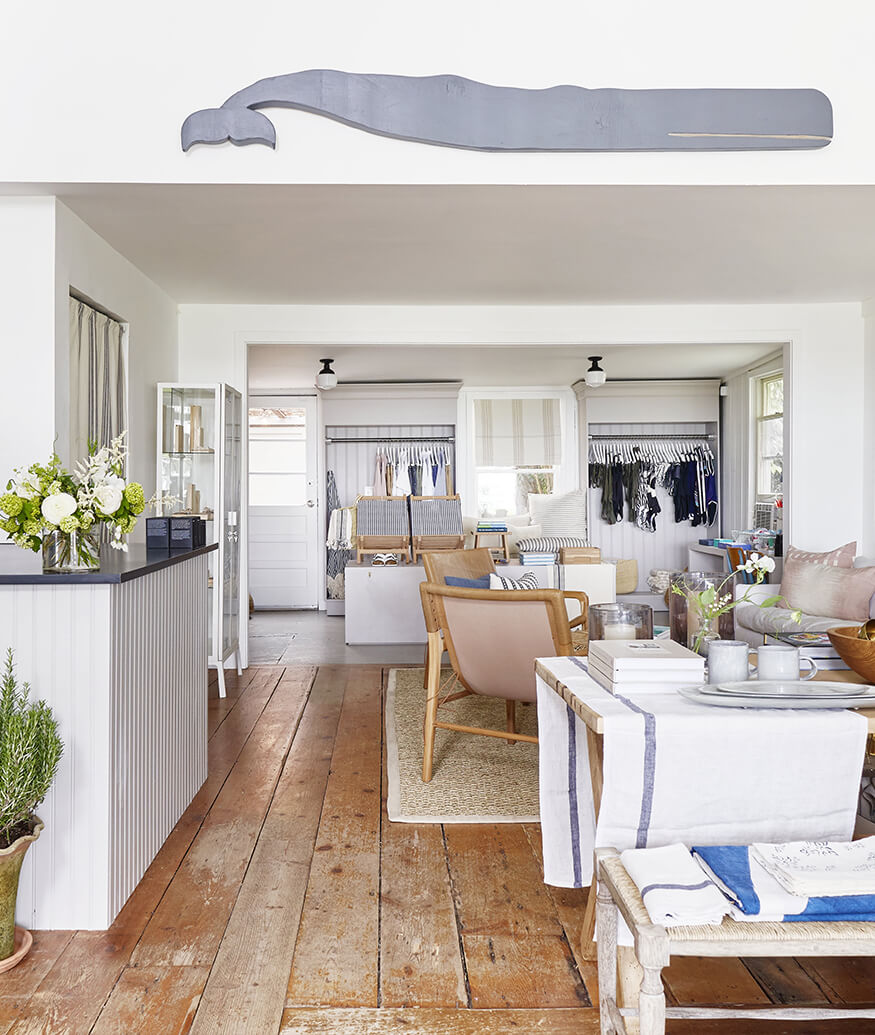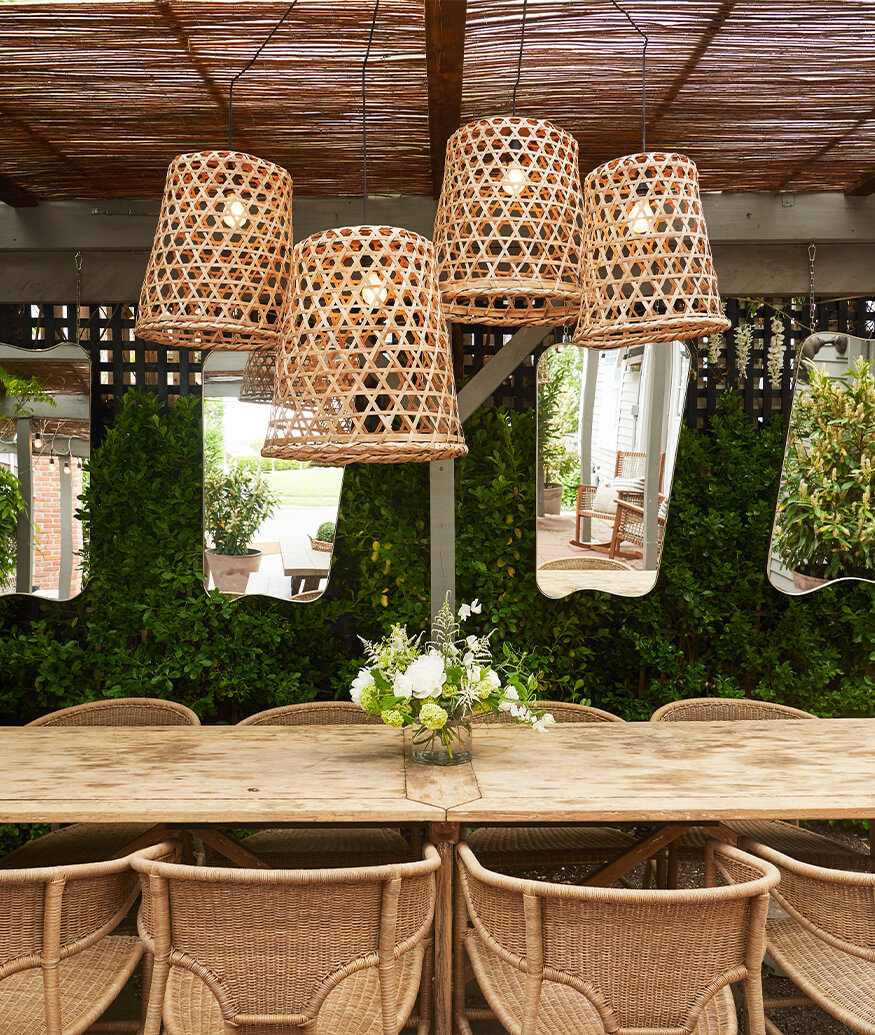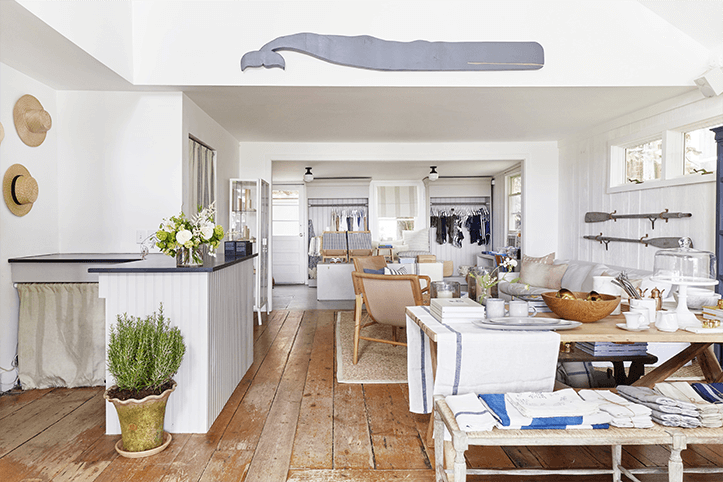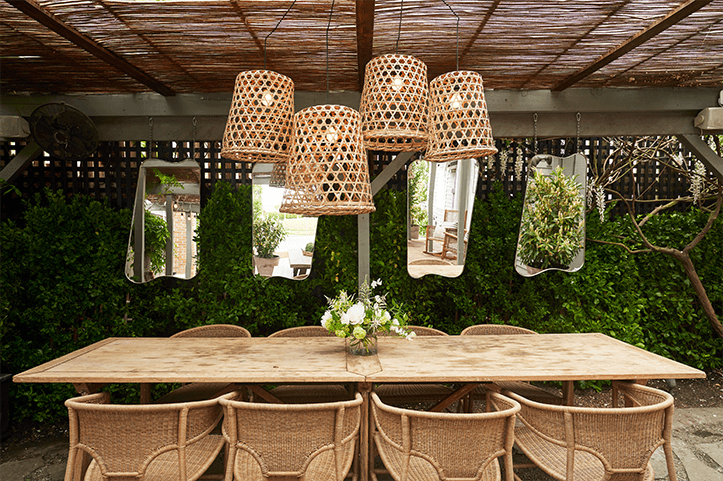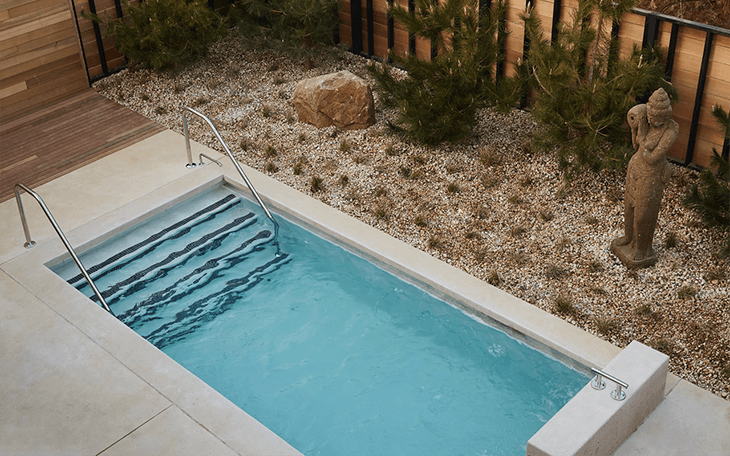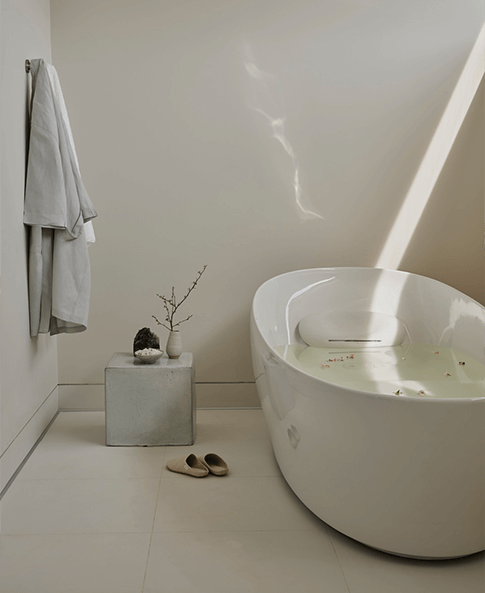 Photos courtesy of Fredricka Stjarne
Shou Sugi Ban House
There is no better therapy for end-of-weekend sadness than a trip to Shou Sugi Ban House in nearby Water Mill. This is not an average mani-and-massage spa experience. It's set on three acres, and crossing the threshold is much like stepping through a portal into the Zen of the Far East. The clean lines and luxurious simplicity of Japan are clearly the inspiration, while the efficiency, innovation, and unbeatable service is all American. Sate any hunger pangs with a bowl of miso soup and a few forkfuls of Japanese eggplant before recalibrating with a soothing, guided forest-bathing session. Next up: a session on the vibroacoustic therapy table (a series of subtle frequencies are pulsed through the body to help ease stress). Infrared heat, herbs, and oils massaged into resistant muscles is one way to finish up the afternoon, and it's a wonderful one.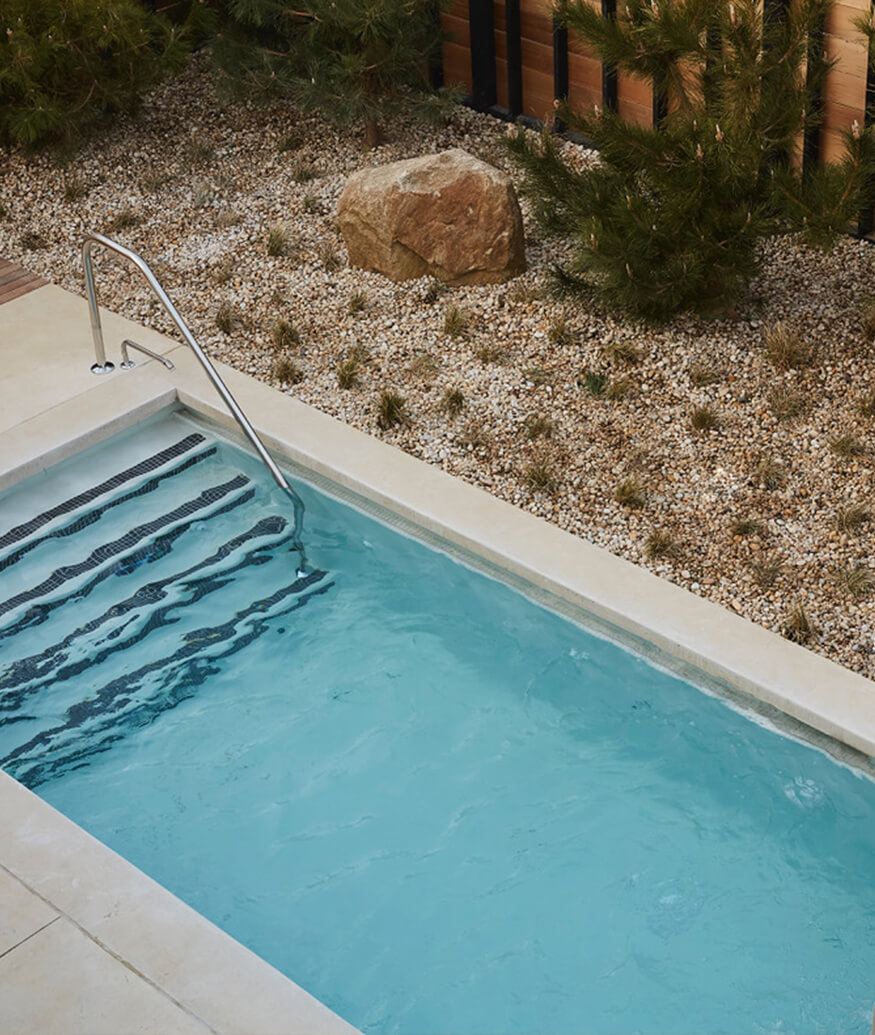 Photos courtesy of Fredricka Stjarne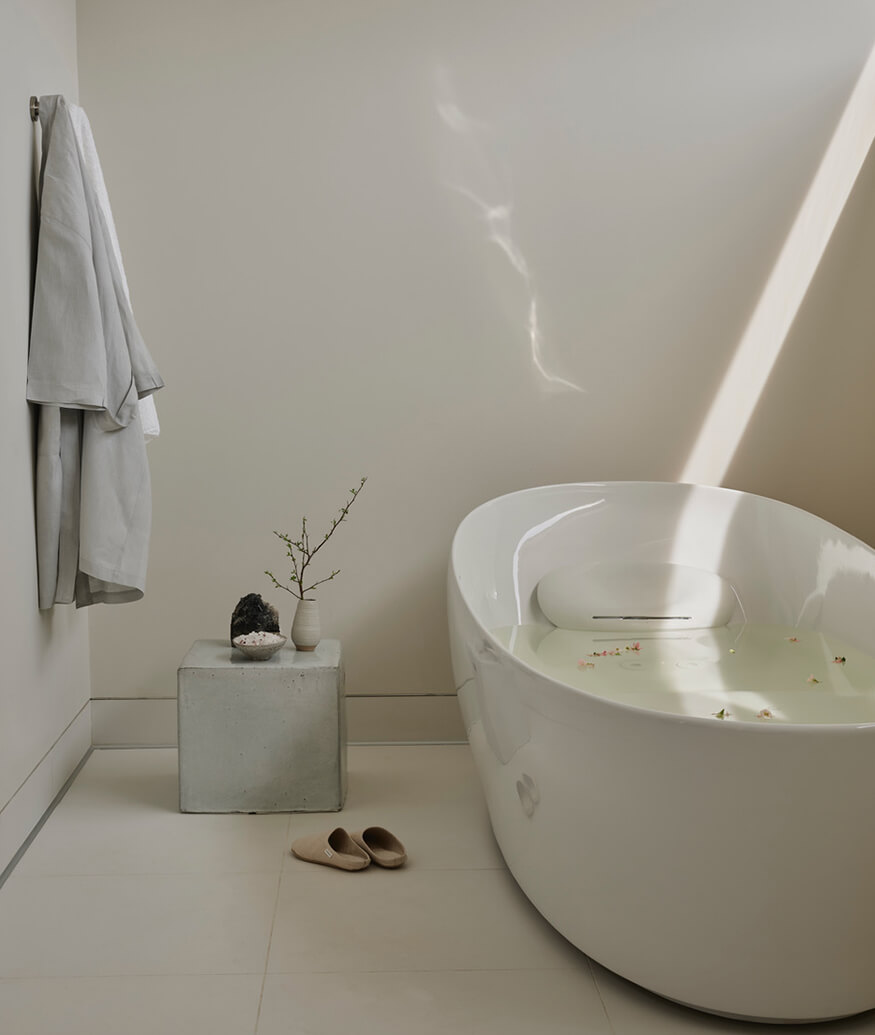 Photos courtesy of Fredricka Stjarne
Eat
Paola's
The old EMP Summerhouse space has a new tenant. Upper East Side mainstay Paola's has moved in and infused the shiplap cottage with its refined Northern Italian vibe. This is the spot for a celebratory Sunday send-off before the slow crawl back to wherever you live. Live jazz tinkles in through the windows from the backyard as you tuck into indulgent bowls of truffle and mushroom taglierini and a whole grilled branzino with fava beans and artichokes. The wine list is heavy on Italian reds, but honestly, skipping dessert and dipping the house-made biscotti into thimbles of espresso is our preferred end to a Sunday.
Bhumi Farms
Stop by Bhumi Farms's sunflower-yellow farm stand for an eat-with-your-hands lunch of cherry tomatoes, sweet stone fruit, crunchy mini cucumbers, and sugar snap peas so fresh, they taste better raw. (Pro tip: Tuck a few jars of preserves in your basket for your morning toast. You won't be sorry.)