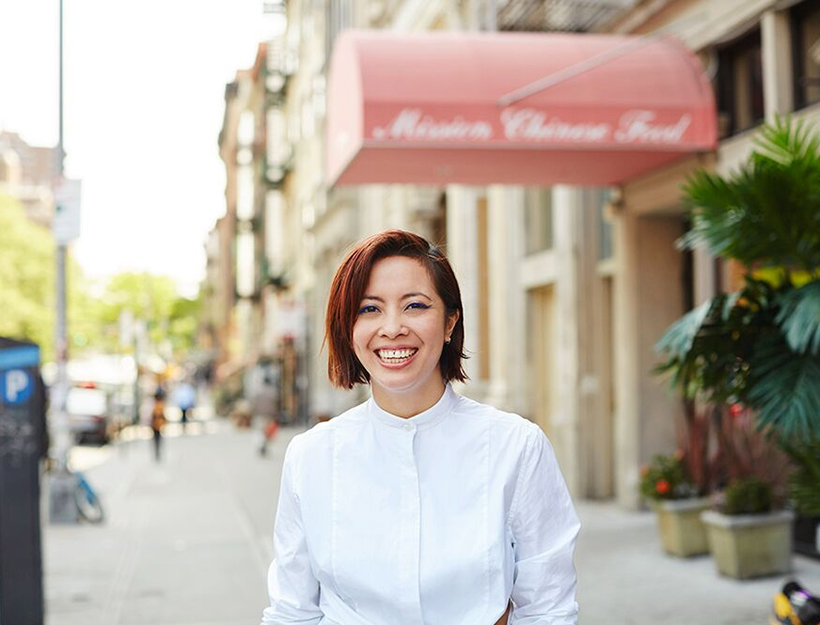 My New York: A Foodie Tour with One of the City's Best Chefs
Before Danny Bowien asked her to spearhead the opening of the East Coast outpost of his award-winning restaurant, Mission Chinese, (including Restaurant of the Year in 2012), Angela Dimayuga took it upon herself to hone her craft the hands-on way, experimenting in the kitchens of local spots in her native NorCal, followed by a stint at Vinegar Hill House in Brooklyn when she relocated to NYC after college. Now, four years into her post as executive chef and partner at M.C.F., she's racking up accolades for her own unique riff on Asian cuisine, which is partially inspired by her Filipino heritage. Here, she gives us a foodie tour of her favorite NYC hoods.
A Q&A with Angela Dimayuga
Q
What brought you here and what do you love most about NYC?
A
My best friends lived in Brooklyn, and they were the most fun dynamic people I knew. I would save all my pennies to blow on NYC trips during college, so once I graduated I figured it would be a great place to stay inspired and simultaneously explore the food industry.
Q
What are your go-to spots for…
A
Breakfast:
I love going to Russ & Daughters Café for a mushroom barley soup, or getting a quick green smoothie at Dimes deli.
Lunch:
Pho Vietnam 87 for a bowl of beef pho; Saigon Sandwich for a house special banh mi; Cocoron for a daikon salad and cold soba.
Dinner:
Bar Pitti for a truffle taglierini, Italian beans, and tuna with grilled bread and prosciutto; Kiki's for a Greek salad and gigante beans; Prime Meats for a burger and a frosty, ceramic mug of beer. I'm trying to cook more at home—I do a really amped up tuna nicoise or salmon ochazuke pretty frequently, sort of like "Macrobiotic Japanese" at home. I'm also really into making natto—a fermented soybean dish—from scratch.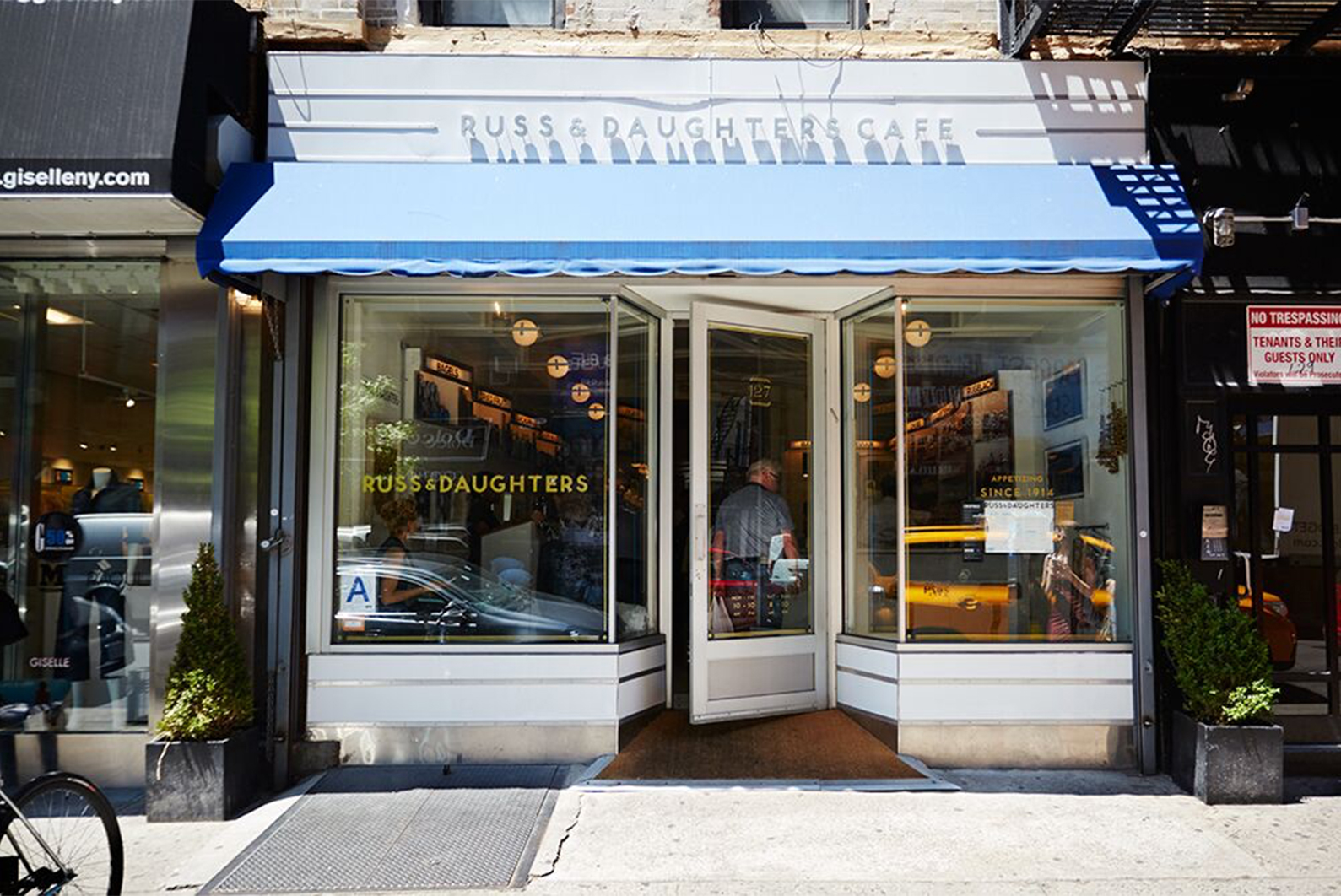 Q
What's your perfect mini-itinerary for a romantic day-to-night date?
A
Walking around different neighborhoods with stops along the way to smell the flowers. I love it when I can stay in Brooklyn and walk everywhere then casually have an Aperol Spritz right at dusk, then get dinner somewhere when the sun goes down. Hitting up the Chelsea galleries or the new Whitney and getting a drink at the bar at Del Posto is always fun. I love mini, train-accessible adventures, like going out to Sheepshead Bay for Randazzo's Clam Bar and the nearby Greek diner for a diner coffee, or lurking around Coney Island during off-season for a beer and a pizza at Totonno's.
Q
If you had to tell an out-of-towner where to go for a long walk in NYC, what would you say?
A
Lower East Side, SoHo, and Chelsea for the galleries, The Highline, and hitting some golf balls at Chelsea Piers. It's also always so fun to carve out time to walk around the entire perimeter of Park Slope.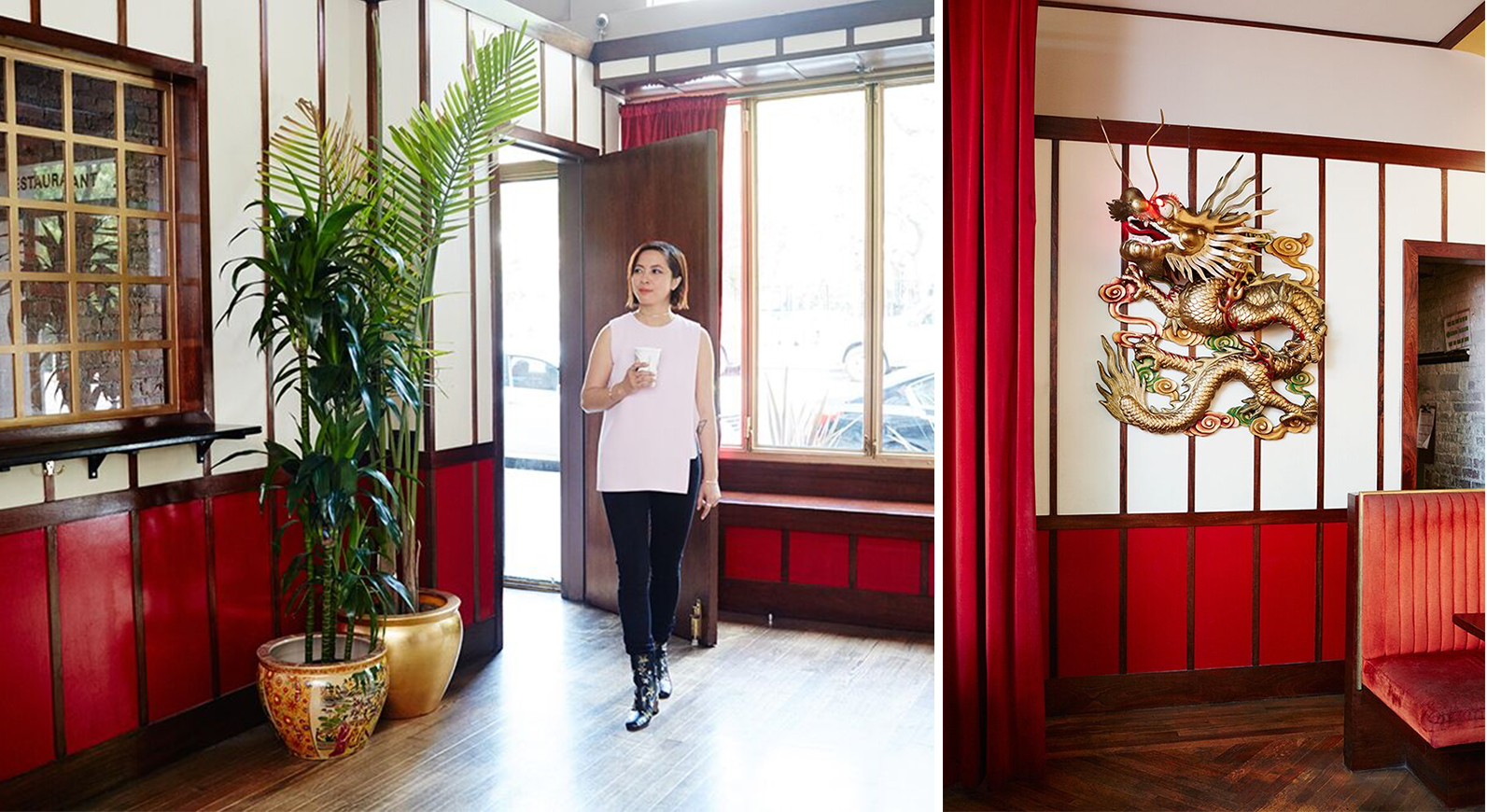 Q
What are your favorite galleries, museums, and cultural destinations for inspiration?
A
The small galleries on the Lower East Side and in Chinatown always have good stuff up. Recently, I saw a really good show at the Canada gallery. The new Whitney is my favorite museum in the city right now. They make special efforts to show the work of young, contemporary artists, which I think is super important. Make sure to get a glass of wine at the eighth floor cafe at sunset and go on every balcony on every floor—the fresh air makes staying in a museum for several hours more possible and the layout of the floors here is very refreshing. I also like taking time to go out to PS1 to visit every floor. It's fun to explore Long Island City for drinks, too.
Q
What are the specialty shops and markets you rely on for secret ingredients, the freshest produce, and chef supplies?
A
I love exploring all the little packets at Dual Specialty in the East Village, they all have suggested uses and there are lots of really weird items you can buy in varying weights so it's not so much of a commitment. It's a great spot to get fresh turmeric, which is key for fresh juices or if I'm making kombucha at home. JB Prince has the best extremely "chef-y" nerd tools and Korin has the best of the best in Japanese knives and tools. You can get a Japanese grill and coal here for at-home use and explore exquisite knives—I love to buy people their first high-end Japanese knife here. You walk around a museum-like display (it's very calming and tranquil) selecting a few knives you want to hold then they'll roll out purple felt so you can feel them in your hand.
Stanley's is a brilliant, updated concept of the neighborhood pharmacy. You can simply pick up a prescription at the bright little pharmacy, decorated in tangerine and cloud print walls while listening to ambient house music, or talk with Stanley about how you're feeling. Whether you're feeling congested, lethargic, or even hungover, he'll prepare you a slew of drinks mixed with homeopathic remedies (essential oils, cold brew coffee, kombucha, gingseng, herbs) and over-the-counter drugs like ibuprofen depending on how you feel to pep you up! Stanley used to be an NYC raver in the 80's, so the concept is based on the Smart Bars that got you hydrated so you could party all night.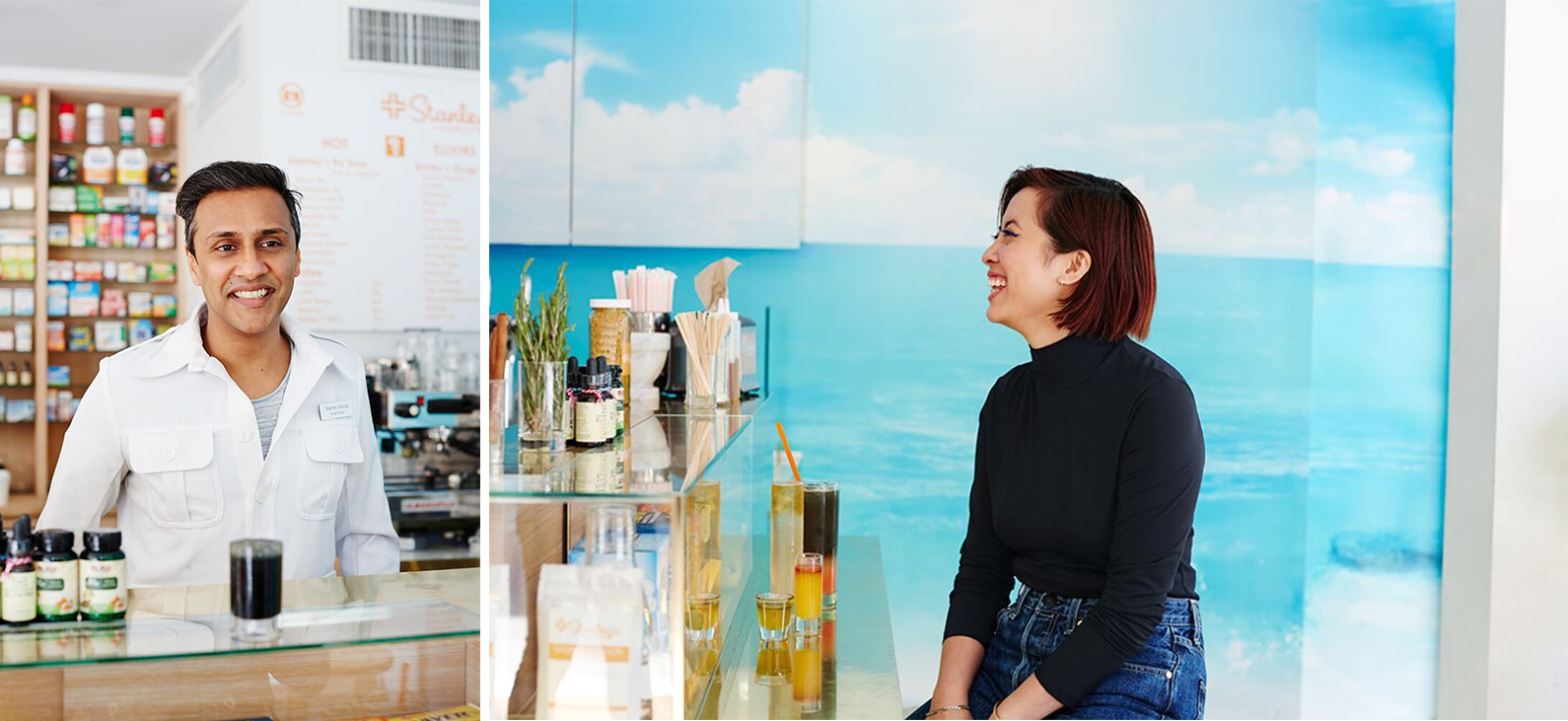 Q
How has your style changed since you moved to NYC?
A
I had no job or money upon arrival, so I was shopping at the Salvation Army a lot. I would get everything there, then gradually, I moved on to being able to afford stuff at surplus stores. Now that I can afford to buy better things, I love mixing vintage and designer, but it doesn't change the fact that I like to wear comfortable items that are practical and utilitarian or simple and elegant. I love collecting Levi's and recently have gotten really into tailoring both vintage and designer pieces to fit my body type in a flattering way. I'm always updating the palette of my outfits, and I still wear very minimal makeup but I've gotten really into exploring products because it's fun.
Q
Where do you shop for off-duty outfits (when you're not wearing your chef whites)?
A
I use eBay to find rare dead-stock Levis and vintage items. It's a really fun shopping experience to check in with anytime—if I want something from a specific time period, I've gotten pretty savvy at typing in the right key search names. I do a quarterly splurge for fresh seasonal wardrobe updates at Opening Ceremony—everyone is so nice there and seems to get me. I like that I can find something for a black tie event as well as new sneakers; the range of options makes it really accessible.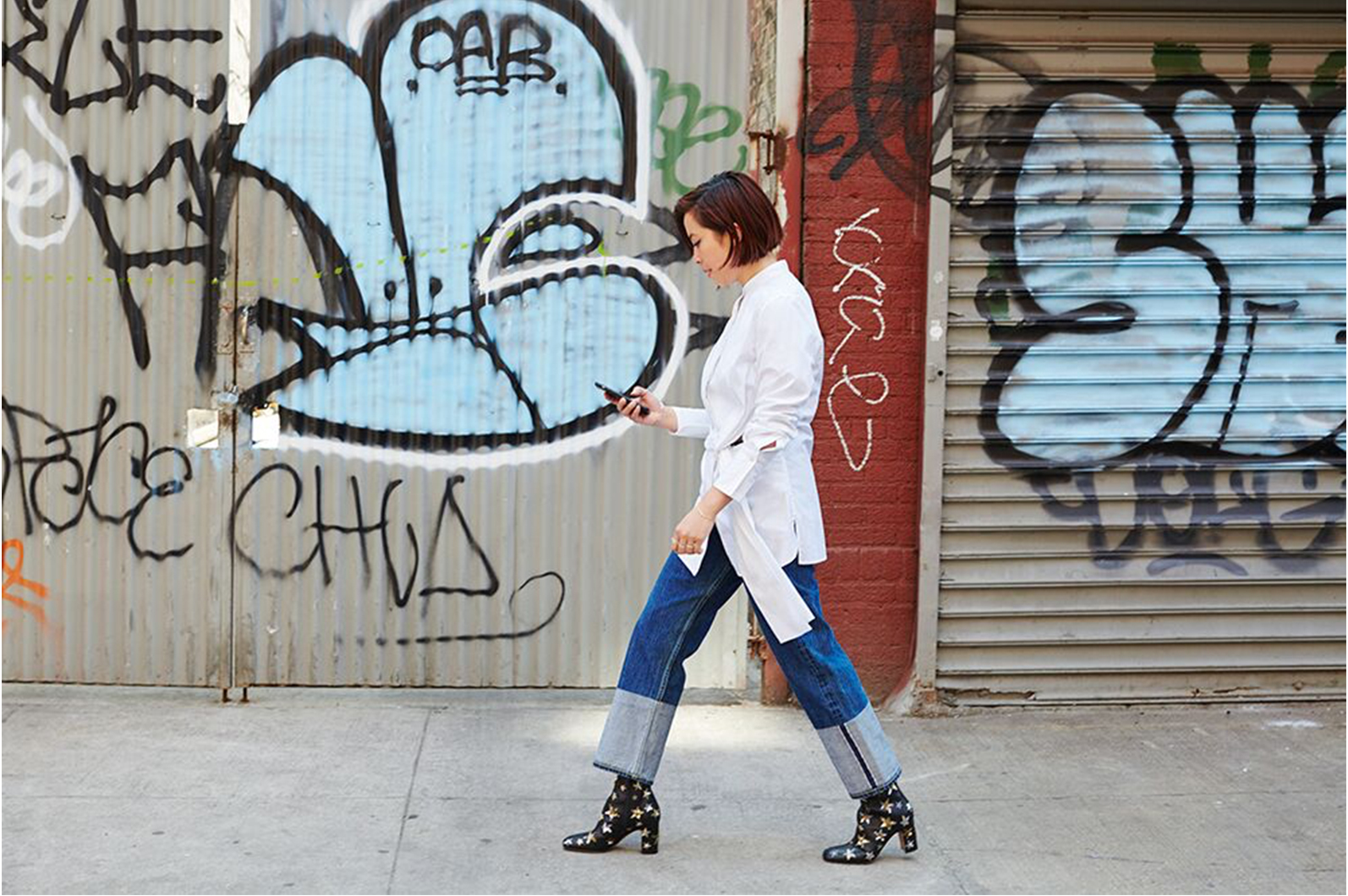 Q
Favorite after-work spots?
A
Via Carota for pasta with a Negroni or Aperol Spritz. Honestly, I love our growing wine list at Mission Chinese, we've been working really hard at it. Specifically, I'm really into our natural and biodynamic wines. I love going to Mr. Fong's and Upstairs Bar in the city or Lovers Rock in my neighborhood in Brooklyn for a beer and a shot. Hanging with friends and chatting with the bartenders over cool wine at Ten Bells is a must. If you like cider, I go for an international or American flight at Wassail and share with a friend to taste all the nuances in flavor profiles.
Coming Soon is a place for me to stop and chill on a workday. I plop down on one of the beautiful vintage Italian chairs in a glass box of beautiful, designed objects for your home and catch up with the owners. Nice place to pick up gifts, especially all the stuff by my friends Chen and Kai who helped me with some design details at Mission Chinese.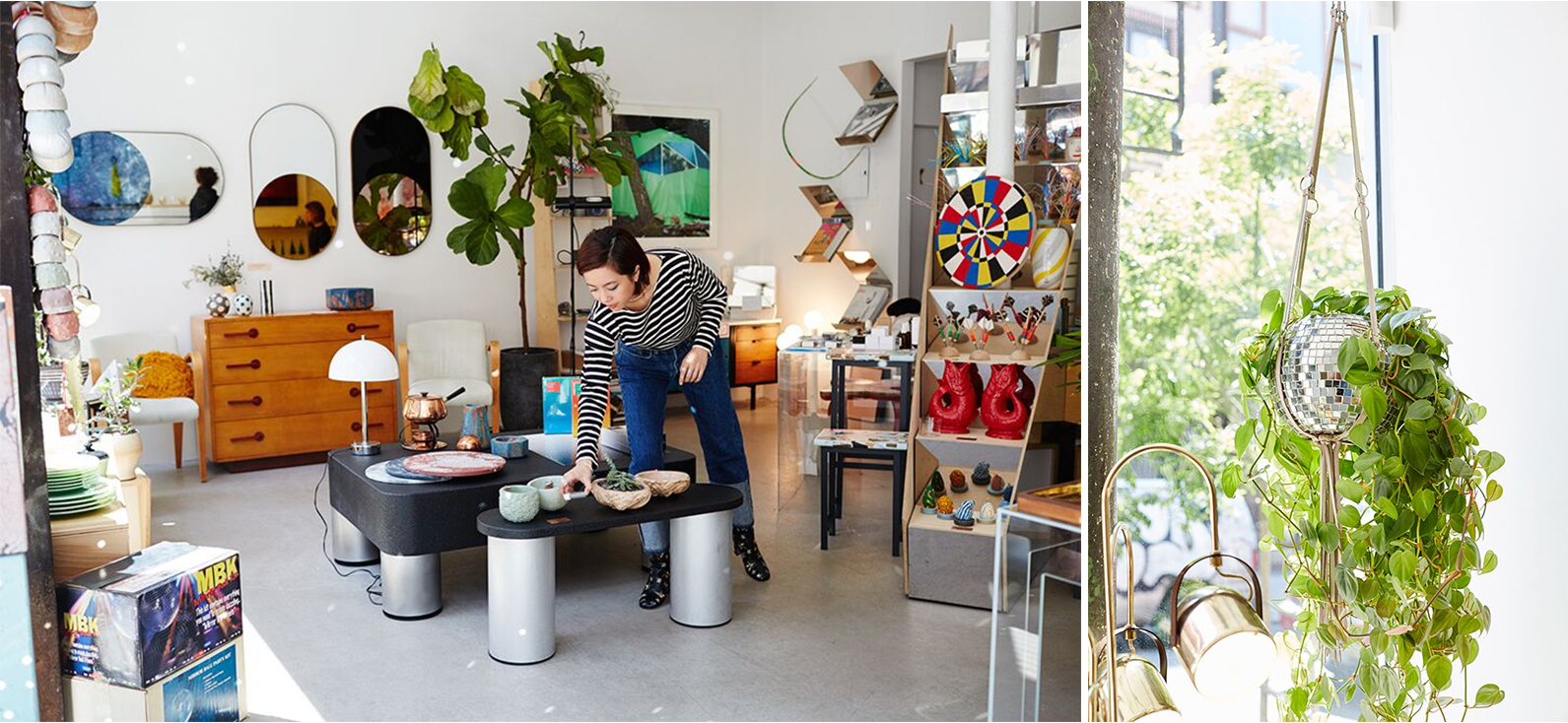 Photographer: Winnie Au
Hair & Makeup: Allie Smith
Special thanks to:
Mission Chinese Food
Stanley's Pharmacy
Russ & Daughters Cafe