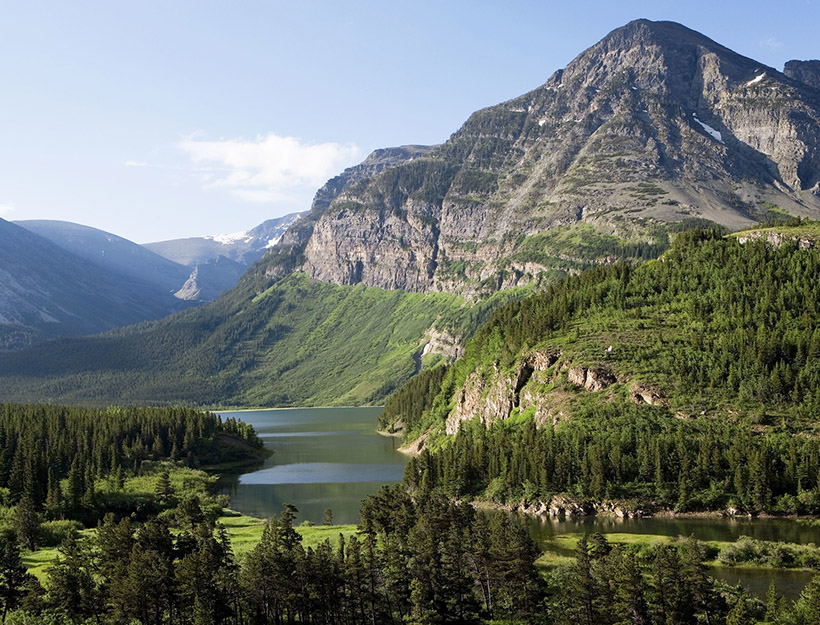 Montana
There's a lot of ground to cover in Montana, and almost all of it is stunningly beautiful, so it lends itself to an old-fashioned road trip—there are even outfits that organize summer bike trips for a family that's ready for a more active adventure. Montana is home to two of the country's most celebrated national parks, each of which justifies its own trip, but this route focuses on some of the state's historic landmarks, like the remnants of Louis & Clark's famous expedition and the site of Custer's last stand (more on Glacier and Yellowstone, and other national parks, coming soon). This particular route could be scaled up or down depending on how many stops you make, and it's also peppered with a combination of gorgeous campsites and surprisingly cool hotels, so there are places to stay regardless of your style.
Billings

Conveniently located along I90, Billings is an easy jumping off point for local landmarks.
Bozeman

A little more than two hours west of Billings (along a monumental mountain-lined drive), Bozeman is one of the more beautiful college towns you'll come across. In the winter months it's home base for skiers at Big Sky, and in the summer you can book raft outfits—we like Montana Whitewater—for trips along the Yellowstone River.
Missoula

In A River Runs Through It, Norman Maclean writes that "The world is full of bastards, the number increasing rapidly the further one gets from Missoula, Montana." It's worth devoting at least a day to the college mountain town, having dinner at Scotty's Table, which is located in the basement of the Wilma, in the old swimming pool. The building is a major Missoula landmark: While it's never been corroborated, locals say that local hero David Lynch based Blue Velvet on it.
Whitefish

45 minutes north of Bigfork (and a full two hours north of Missoula), Whitefish is a resort town with a lovely ski mountain and plenty of water sports on its namesake lake. Significantly, it's also the gateway to Glacier National Park, so it's a good place to rest up before driving through.