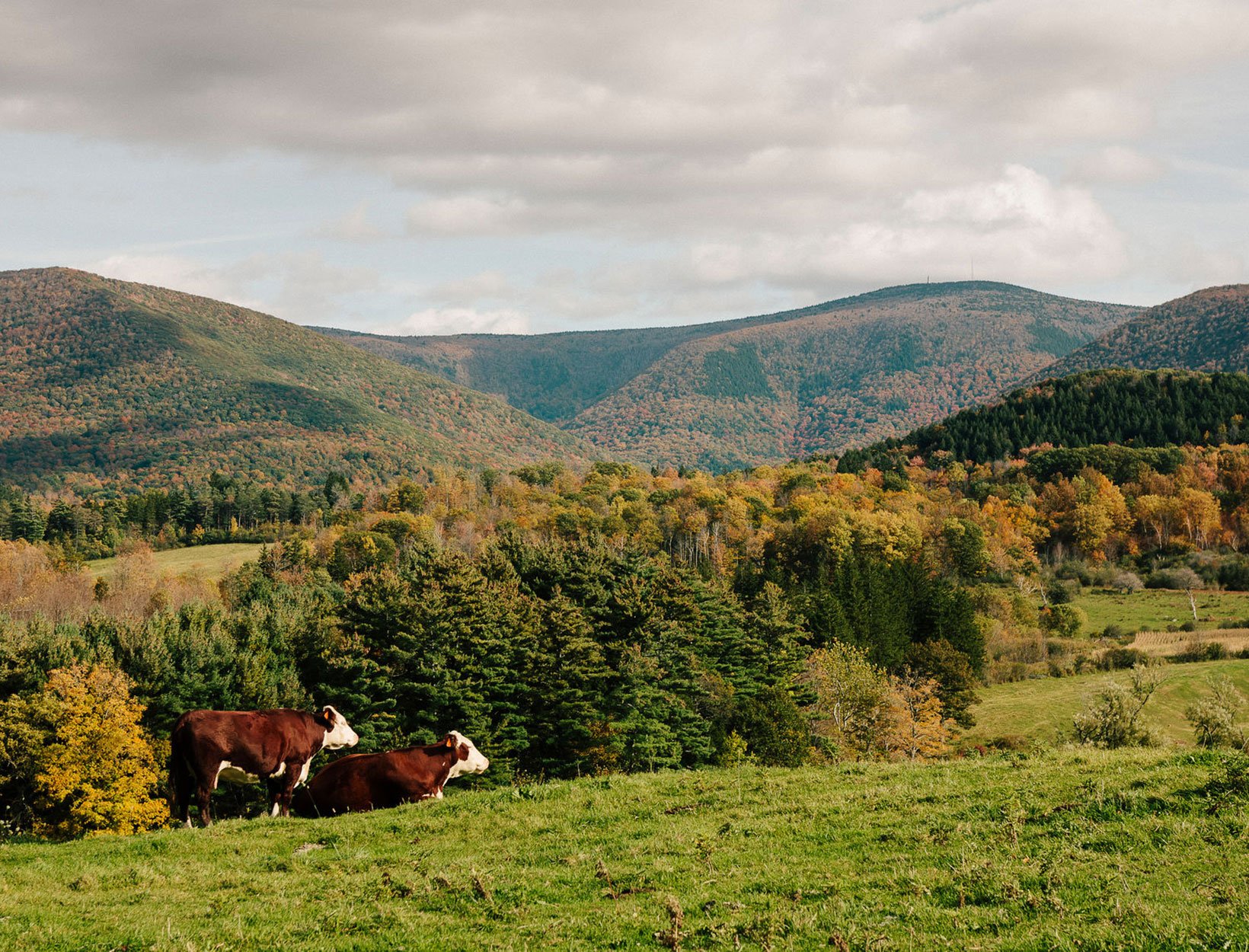 Leaf-Peeping Season in the Berkshires
The majority of us here at the goop offices in Los Angeles are not actually from Los Angeles. We come from all over—the North, South, East, and Midwest. And for most, it didn't take much more than a few mid-November beach days to outweigh whatever nostalgia we felt for season-appropriateness. Our most recent transplant, editor in chief Danielle Pergament, and her love for a small town in Massachusetts, jogged our memory.
I just became a fall person. I'm an East Coaster, and to be honest, the charm of foliage was always if not lost, a little misplaced on me. Don't get me wrong—crimson oak trees are certainly beautiful. But all those crunching leaves and scratchy sweaters also came with a silent message: The beach is closed, school is starting, and grey slush season is not far away. But a few weeks ago, I became a fall foliage proselytizer. See, my family and I just moved to Los Angeles—we are now people who bodysurf in the Pacific Ocean before dinner and can lay claim to a palm tree. I'm hardly complaining, but in leaving the East Coast, we also left a lovely, lopsided cabin in Monterey, Massachusetts, in the heart (or just south of the heart) of the Berkshires.
I haven't laid eyes on the place in months, but I can guarantee that the porcupine is still sleeping in the apple tree, the creek is still populated with my daughter's fairy houses, the bear still ambles by at dusk—and the leaves are a riot of blazing colors.
As much as I miss a proper fall, I also miss the food, the hiking, and the shopping (which sounds weird coming from someone who lived in New York and now lives in Los Angles, but: trust). There's something about the Berkshires that attracts people with great taste; a cool, bohemian bent; and world-class culinary skills. (Dan Barber's farm, Blue Hill—as in the Blue Hill restaurants—is here.)
It's about two and a half hours from New York City, and the drive gets prettier and prettier as you head north. When the roads get smaller and less paved, just beware of the wildlife. And if you see a huge, shaggy brown dog trot into the woods, well, chances are it isn't a dog.
Danielle's Picks