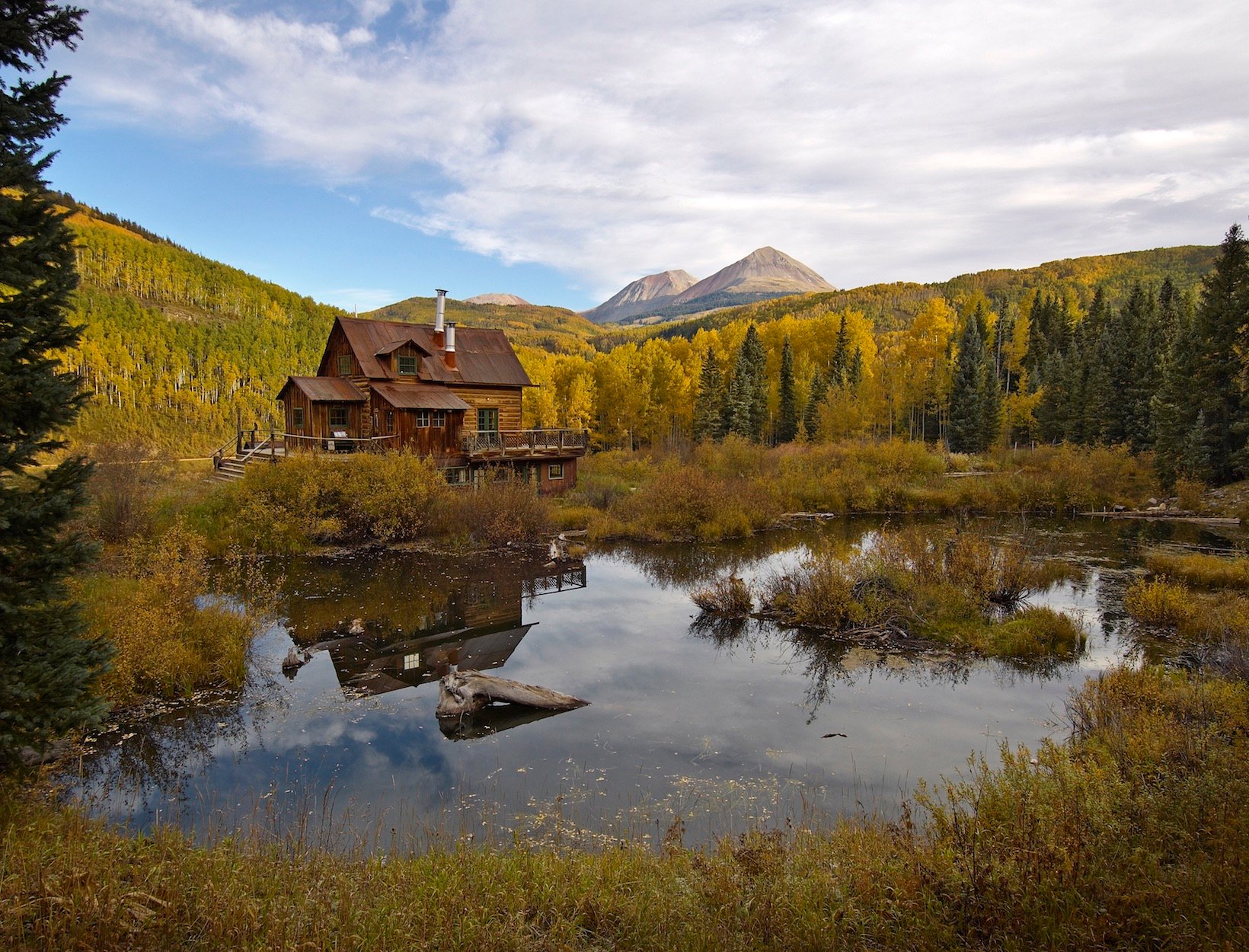 Last-Minute Trips to Catch the Fall Foliage
An Indian summer on both coasts has kept leaves on the trees later than usual, and since the possibility of foliage-ending snow is never far from our minds, we've rounded up the best hotels (with availability) on both coasts for a last-minute, leaf-peeping getaway. Though there's nothing like a cozy weekend in an inn, or a swift recharge in a luxury hotel, we've also heard great things about a new app called Tentrr: a minimalist glamping operation with tents across the Northeast that outfits guests with a tent, comfy bedding, lanterns and even bedside reading. Most of the destinations below are an easy drive from major cities, but we've also included a few options for those who want to venture farther afield for total seclusion.
The Great Outdoors


Tentrr, a brand-new startup out of New York, spent the summer pitching lovely canvas tents on private properties throughout the Northeast. Essentially Airbnb, but for camping, Tentrr rents space from private landowners, which allows them to provide a camping experience that requires zero planning, is insulated from the crowds at National and State Parks, and comes with a built-in camp-keeper that hosts activities like kayaking on a local lake or mushroom hunting in the woods behind your tent. Each camp comes with Tentrr's signature large canvas tent (with room for two queen-sized cots) a pop-up tent for parties with larger guests, two Adirondack chairs, and an outdoor camp toilet. Individual sites are also customized–many offer wood-buring stoves and thoughtful details like bedside crates full of books, chic storm lamps, and picnic tables. Almost everything is in prime leaf-peeping territory, from an organic farm in the Berkshires to a secluded hayfield in the Northern Catskills. Tentrr is limited to the Northeast (for now–they're opening in the Pacific Northwest in the coming months), but Hipcamp offers a comparable experience on the West Coast, with over 300,000 private campsites (including ranches and vineyards) up for grabs, though the experience is more varied: Owners land-sharing with Hipcamp can either list structures on their property for a full-on glamping experience, or campers can bring their own tents and gear.