A Weekend on Hawaii's
Most Secluded Island
If you're a first-timer looking to explore Hawaii, with her miles of waterfall-peppered hikes, winding roads that promise to show you the gods' playground, and general excitement, do not come to Lanai. But if you've already been there and done that and all you want is to be horizontal with someone you love (on a beach, a lounge chair, a hammock, a stupidly comfortable hotel bed) in a setting that is, in fact, 100 percent Hawaii, then get thee to this private paradise. Lanai, a modest jewel box island next to the dramatic geography of its big-name neighbors, is the gods' playground, minus a drive around mountains and volcanoes; here, all you have to do is step outside.
Up until the early '90s, Lanai was owned by the Dole company—miles of pineapple plantations and not much else. In 2002, 98 percent of the island was bought by Larry Ellison, he of Oracle fame. And Ellison had big plans. The island's first hydroponic farm—one of the initial steps in his plan to make the island sustainable—is almost finished. Hale Keaka, the town's sole movie theater, got a makeover. He's also completely renovated the island's crown jewel: an otherworldly Four Seasons resort resting on the prettiest slice of shoreline. The island's other luxury hotel, also a Four Seasons, this one in town, is in the final stretch of what promises to be a super thoughtful renovation. As far as lodging options, save for a cute, recently renovated B&B, that's it. And we're not complaining.
A lot of what you need to know about the island can be learned from your driver on the ride to the hotel. There are about 3,000 residents, most of whom know one another. And those pine trees lining the road? They are Cook pine, and each one is responsible for providing the naturally arid island with up to 200 gallons of water daily—they absorb moisture from fog and drip it onto the ground. Anything else you'll want to know about the island you'll probably pick up from your hotel's cultural advisors. Go on a guided hike to Puu Pehe (aka Sweetheart Rock) to hear the tragic story of the two lovers who gave the site its name, or go off-roading to visit a ghost ship (!), or charter a helicopter and see all of the above, from above. Also, ask lots of questions. While there are few native Hawaiians left here, the locals' pride in their island is palpable.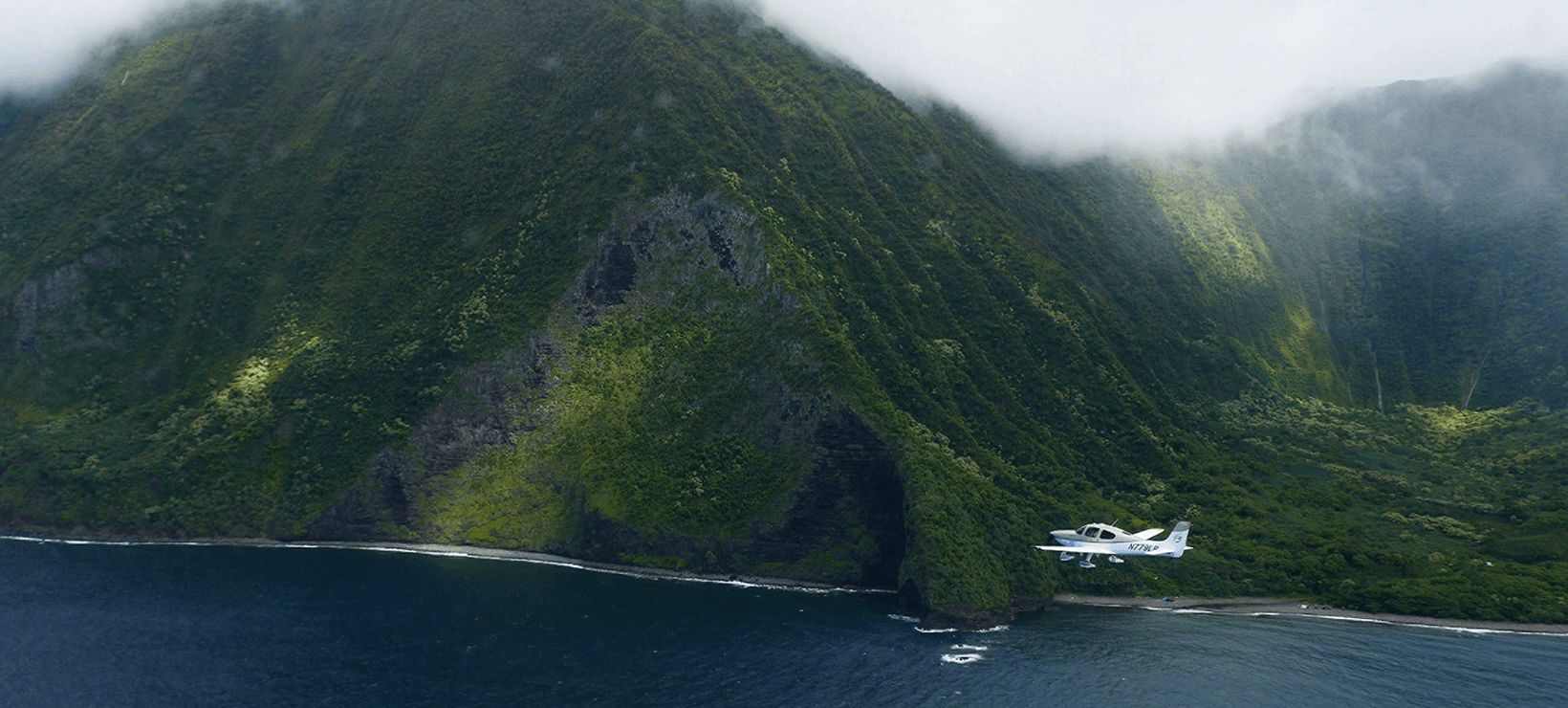 Getting Here
One of the island's biggest selling points is that it's a schlep. Getting here involves a flight to Oahu or Maui, followed by a ferry ride, a private charter, or a puddle jumper to Lanai—so you have to be pretty committed to seclusion to make the trip happen. In other words, your fellow guests, whether they're families or honeymooners, are just as psyched as you are to keep to themselves.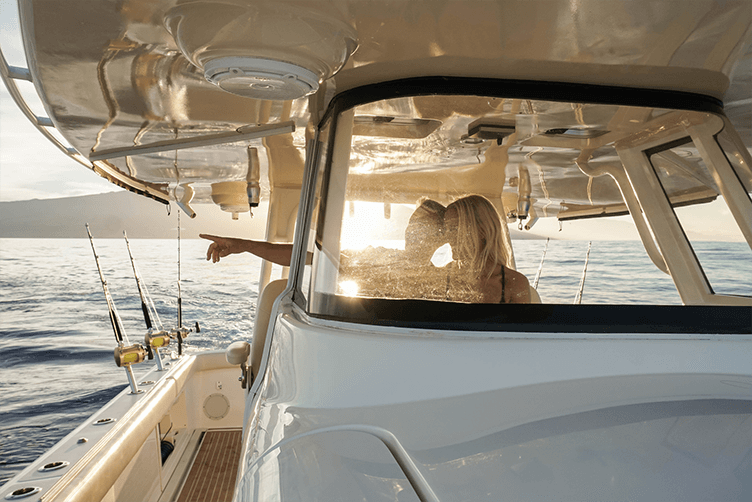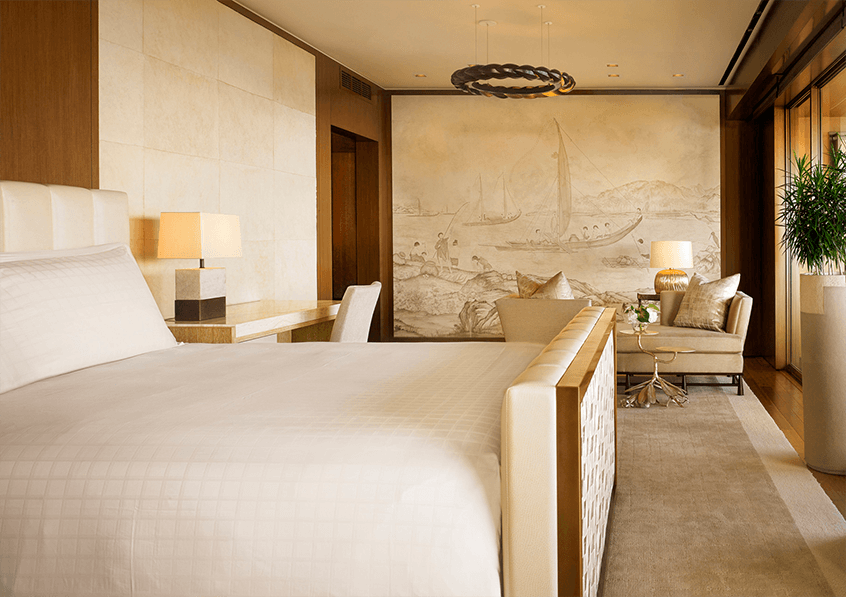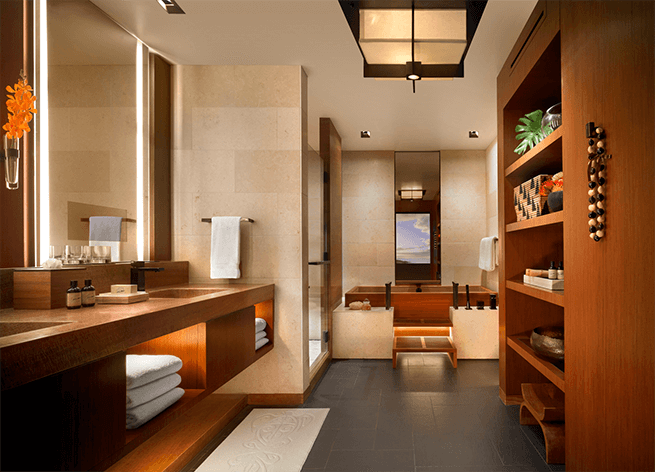 Check In
The Four Seasons Lanai at Hulopoe Bay is on a pristine white sand beach with views of Maui and Molokai and a surf break (popular with the locals, not meant for newbies). There are 168 rooms and 45 suites, all of which mirror the resort's aesthetic: a tasteful, reserved love letter to the island's Polynesian roots, starting with the teak furniture inside and ending with the most elaborate, lushly landscaped presentation of native and tropical plants everywhere else. Also worth mentioning is the tech: Each guest room comes with a seventy-five-inch flat-screen TV—massive, and so fun for room-service nights; an iPad for…anything you want; and a smart Toto toilet (if you know, you know).
Dinner with a View
The name One Forty is a wink and a nod to the island itself, all 140 square miles of it; it's fitting that the menu is a best of local protein. The seared sea bass, Hawaiian lobster, and Wagyu beef are how Hawaii does a traditional steakhouse menu. Time your reservation to the sunset and ask for a table outside.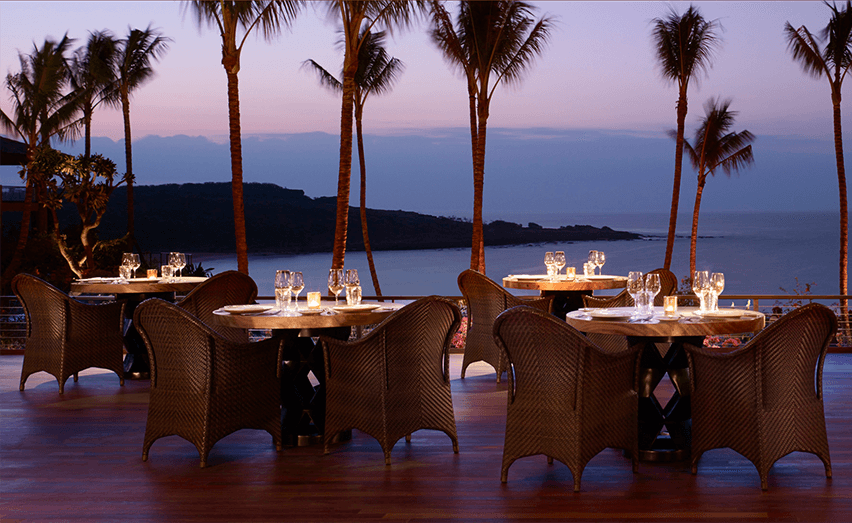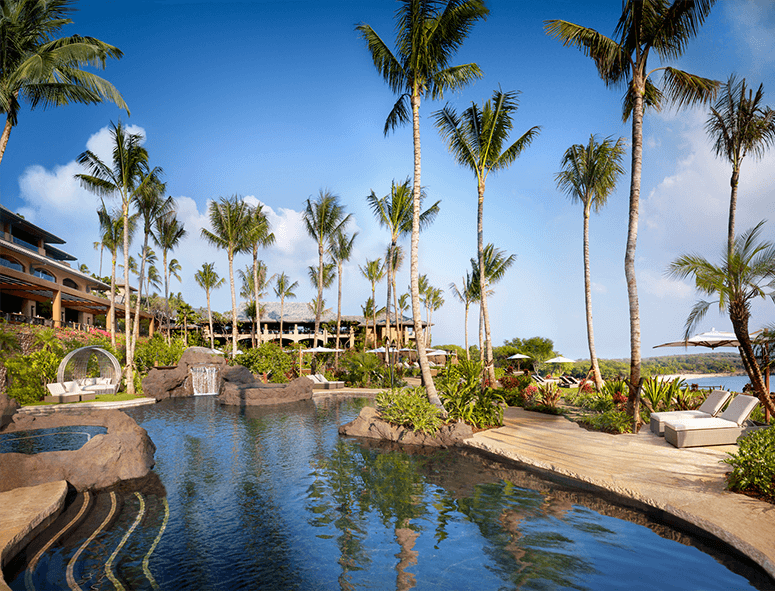 Adult Swim
Night or day, the main pool is nice, but you'll want to make your way to the one designated for the twenty-one-and-over set. It's more of a grotto than a pool and comes with its own mini waterfall, hot tub, and views of waves crashing onto the beach below. Post dip, a treasure hunt: Follow the winding walkways long enough, and you'll find yourself on either the moonlit beach or stargazing from the semihidden hammock swinging between two particularly well-placed palm trees.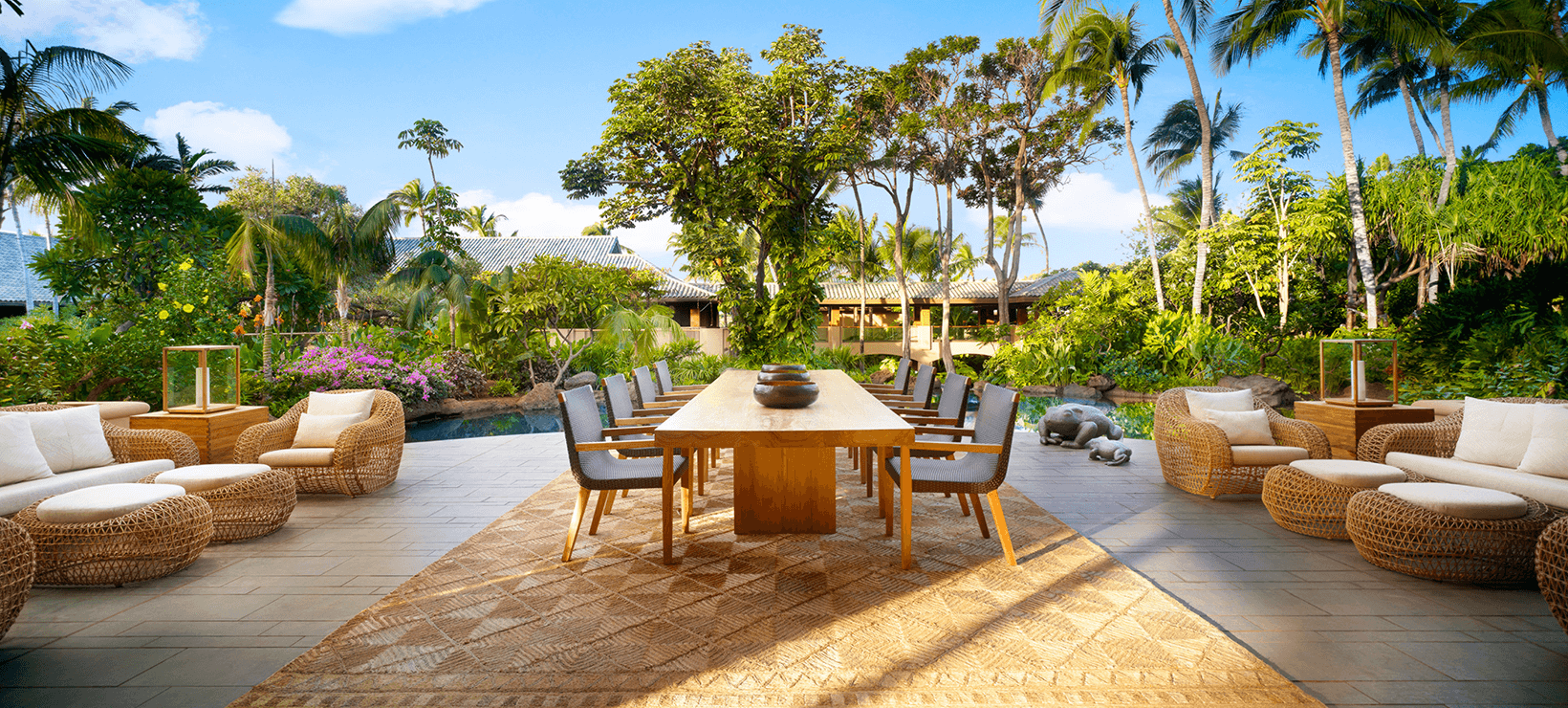 Best Breakfast
It's the most important meal of the day. Here, it's also the most imaginative, elaborate, and delicious. It's an activity in and of itself, worthy of time and planning ahead. Sure you can make your move à la carte (Benedicts and pancakes are well represented), but the real move is to splurge on the buffet. Omelets, bulgogi bowls, and juices made just how you like them. Plus the kind of fresh fruit you can find in only one place—on a Hawaiian island; pastries for every level of gluten tolerance; and a pan-Asian spread of congee, dim sum, and fish.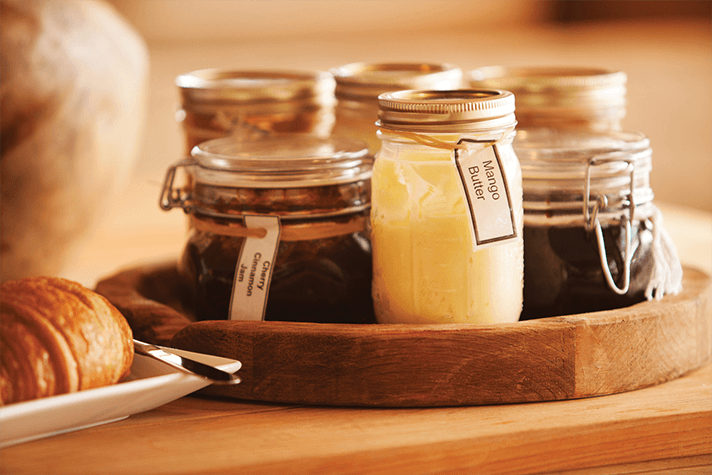 Beach, Please
The warm sand and crashing waves of Hulopoe Bay beckon from just about every corner of the resort. Any time is a good time to make your way down. It's hardly ever full, and the staff are pros at setting up umbrellas and beach chairs just right, so it feels as if you've got the place to yourself. Ever have a frozen pineapple skewer? They bring those by for guests to cool off with throughout the day.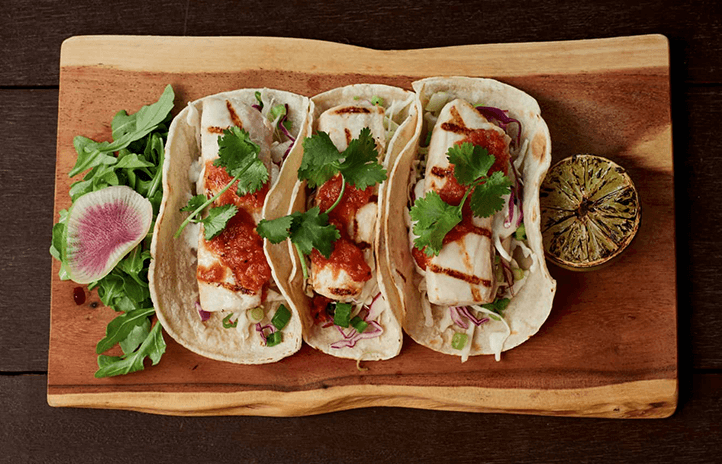 Malibu via Lanai
Just like the flagship in California, this Malibu Farm does exceptionally good things with locally grown produce. The mushroom wrap is filling, the vegan chop is refreshing, and the mini pancakes are a treat. On the other end of the spectrum lives the Kauai grass-fed burger: juicy, toppings-packed, and so satisfying.
Chill
It wouldn't be a world-class vacation destination without a world-class spa. Imagine a blissfully quiet space that takes the hotel's relaxation mission to the next level with services that are influenced as much by the location as they are by results. Just try to find an active pineapple-spiked body-scrub treatment or an algae-and-ti-leaf wrap anywhere else.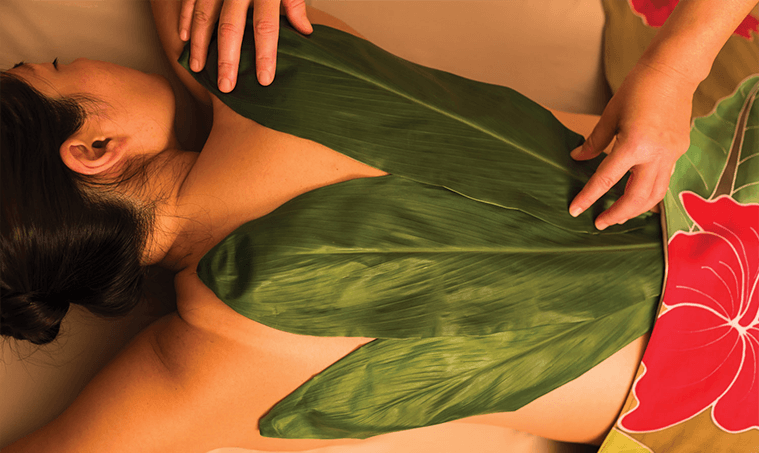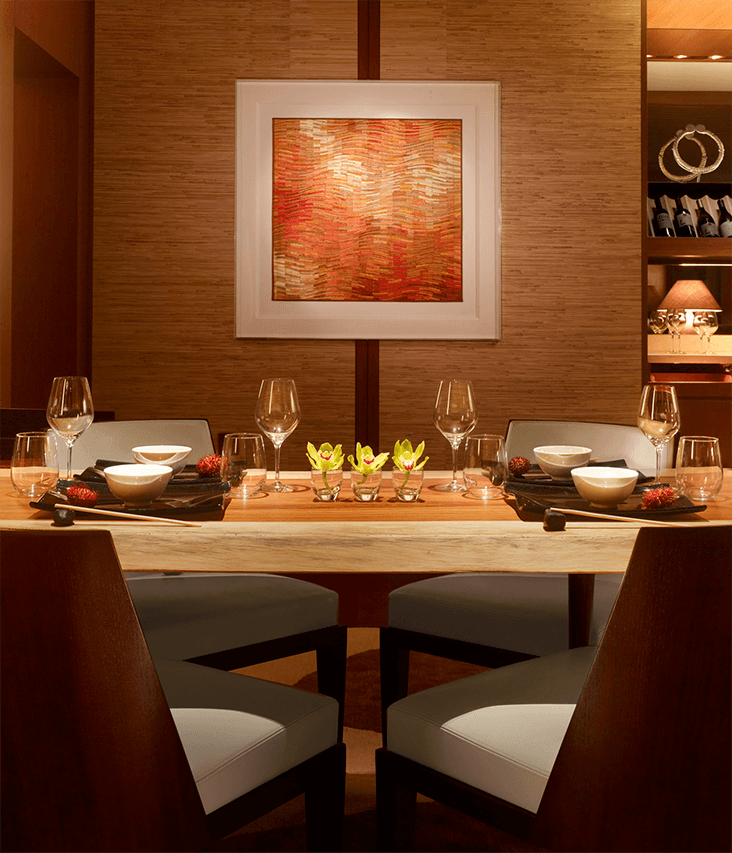 Dine Solo
There's no going wrong with a dinner reservation at any of the on-site restaurants, but if you want to next-level the experience, a private alfresco setup is the way to go. Meet with the chef to design your five-course meal—plus wine parings—then get comfortable at your ocean-view table; a serenade from a local musician makes the wait between courses a joy. If you come here with your SO and you're not engaged, you may be by dessert.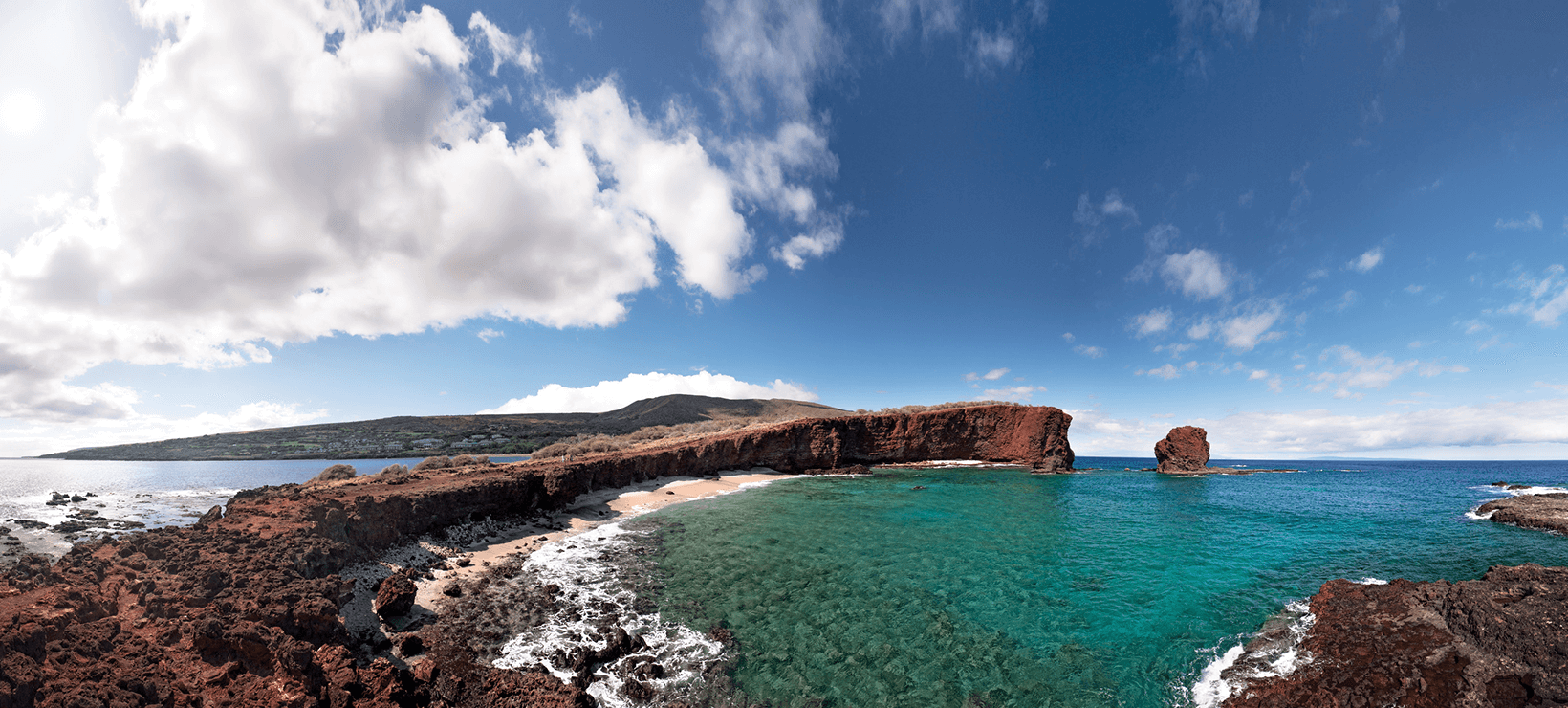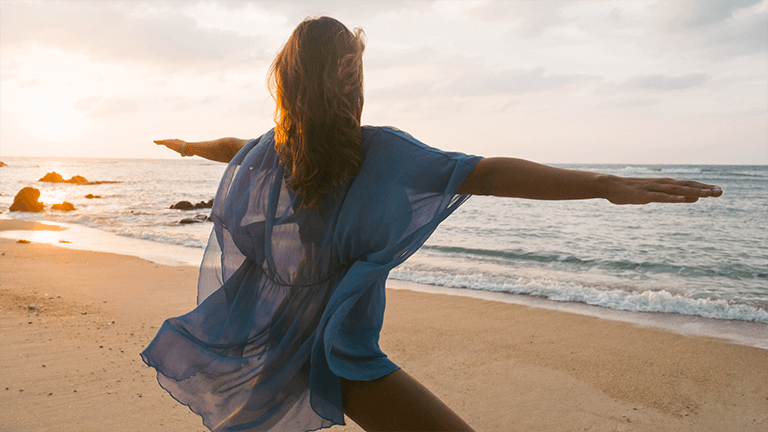 Morning Flow
A particularly pleasant part of the hotel's activity offerings is a robust yoga program. From aerial to hatha to core strength, there's something to do every body good. To supplement, try classes in Tai Chi and guided meditation.
Go to Town
Lanai City, for all its tiny-town sweetness, is really tiny. The center, a handful of mom-and-pops (if locals get a hankering for Starbucks, they catch the ferry to the closest one—in Maui), plus a semifamous cat sanctuary, surrounding a square of public park, won't take more than fifteen minutes to circumnavigate, leaving plenty of time to pick a place to eat. Try the Blue Ginger Café for traditional Hawaiian dishes or walk over to Richard's Market for excellent poke.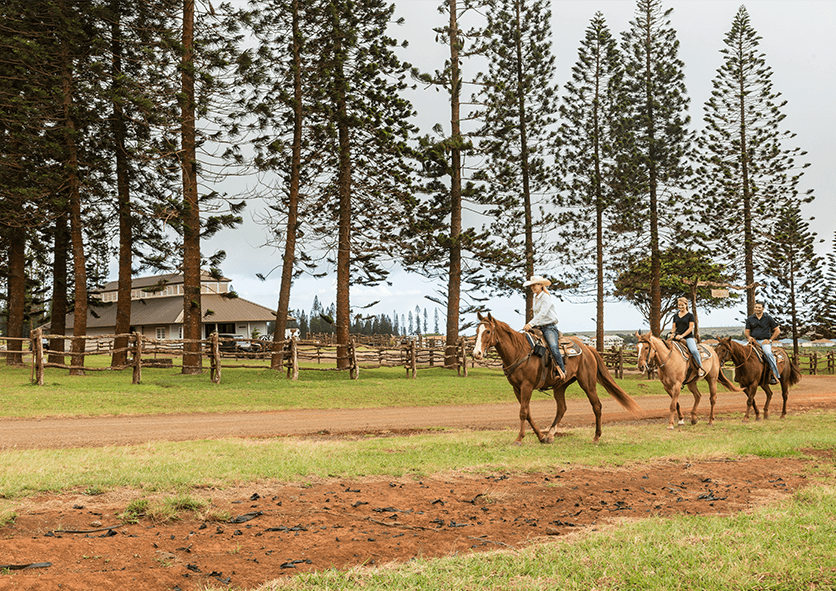 Pony Up
Visit the stables at Koele and get the lay of the land by horseback. A guide will take you around the hills and trails that make up the island's gentle terrain. In addition to horses, residents include donkeys, goats, and miniature ponies. And who doesn't love miniature ponies?
Raw Deal
Dinner at Nobu Lana'i is a choose-your-own-adventure event. You can go old-school and sidle up to the sushi bar, keep things casual in the outdoor lounge, or go more traditional in the dining room. In our opinion, the quiet sushi bar lends itself especially well to chef Nobu Matsuhisa's famously fresh sushi, maki, and sashimi tacos. As seems to be the trend here, you have the option to next-level your meal with the fifteen-course tasting menu.