5 Days at a Gorgeous Wellness Retreat in the Maldives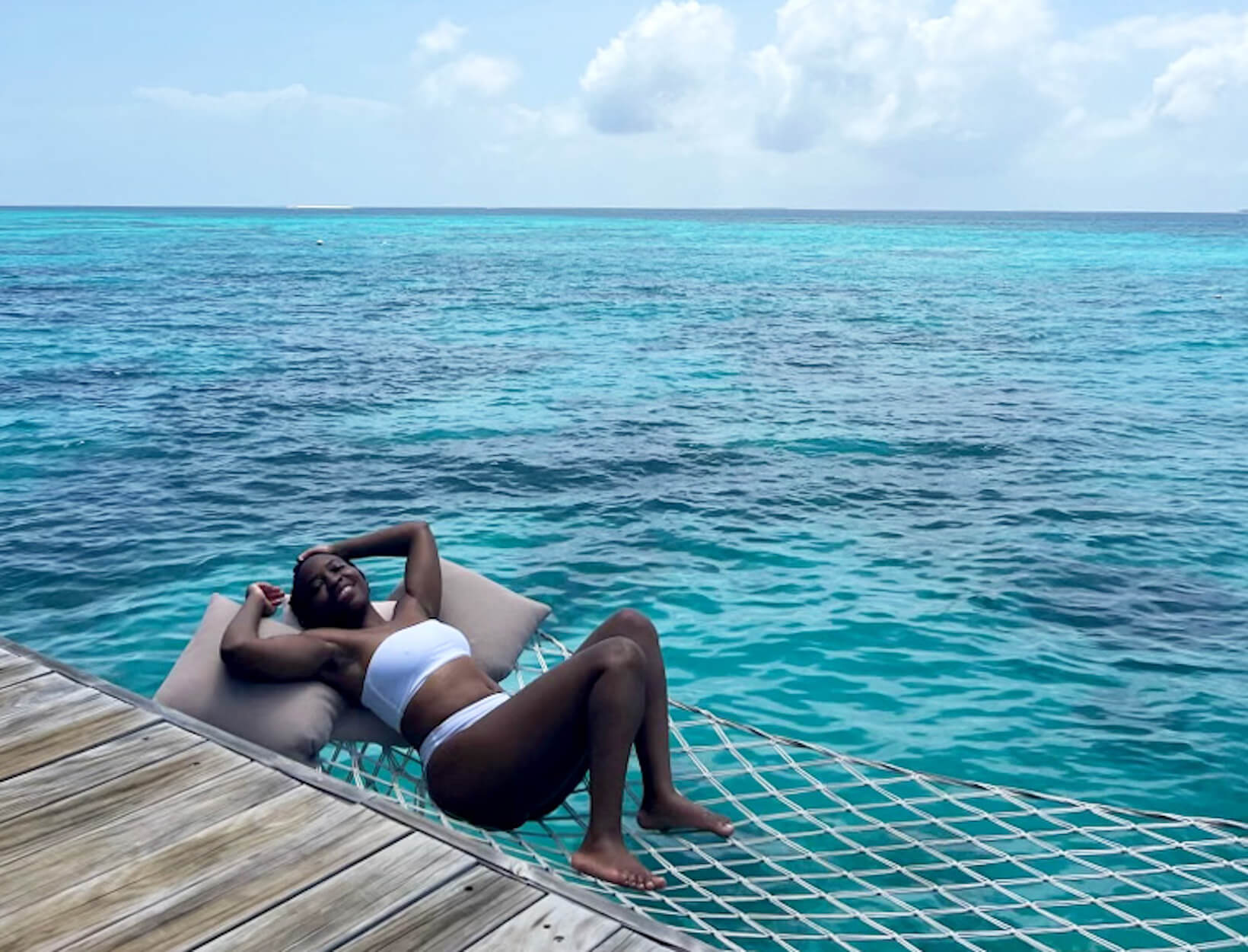 This summer, LOOM founder and goop Podcast cohost Erica Chidi spent five days on the sun-soaked, palm-dotted island of Bodufushi in the Maldives. She was in for a stay at Joali Being, a secluded (and extremely pretty) wellness retreat—which meant living a relaxed schedule of excellent food, regenerating treatments, and total tranquility.
Chidi shared her Joali Being travel diary. It goes like this: You arrive on Raa Atoll by seaplane. You settle into your villa. (It's a jewel box of blush, teal, and pebble grey.) And then you take it slow for however long you're there: A massage here. A sound bath there. And a dip in the crystal-clear sea whenever it calls you.
Day 1
After arriving by seaplane, my first stop was Aktar: the sprawling spa nestled inside a palm grove, where I received a gentle, anchoring "four pillars" massage to help me soften into the island. (Those four pillars are mind, skin, microbiome, and energy.)
I followed the massage with a freshly steeped calming tea. Joali Being's Sai Tea Centre has over 100 loose-leaf teas from all over the world to choose from.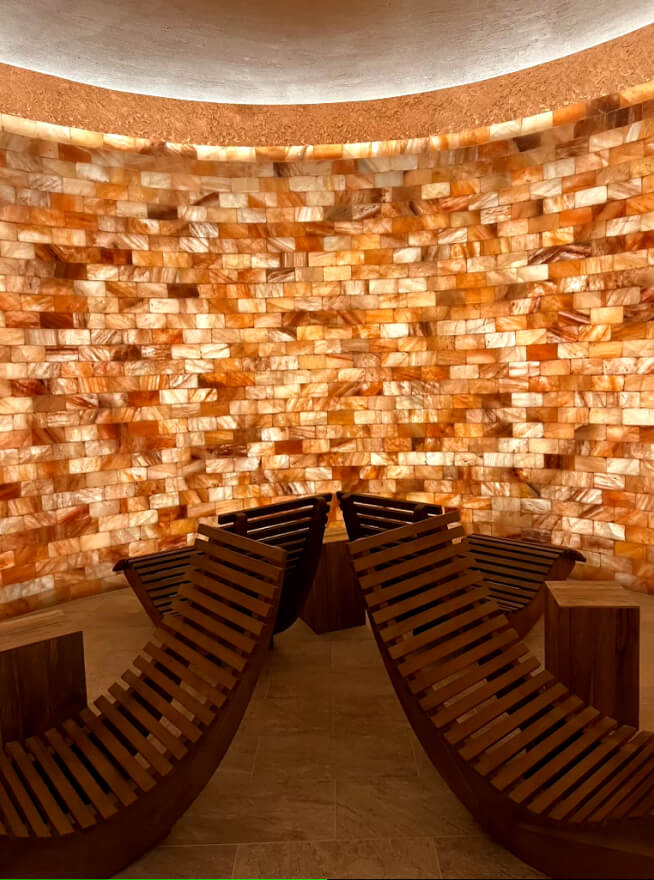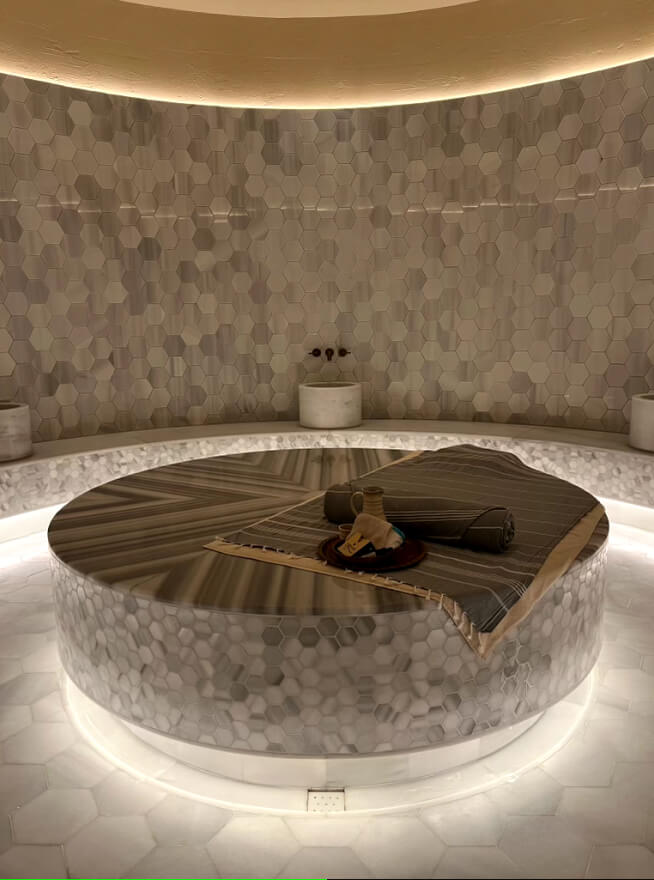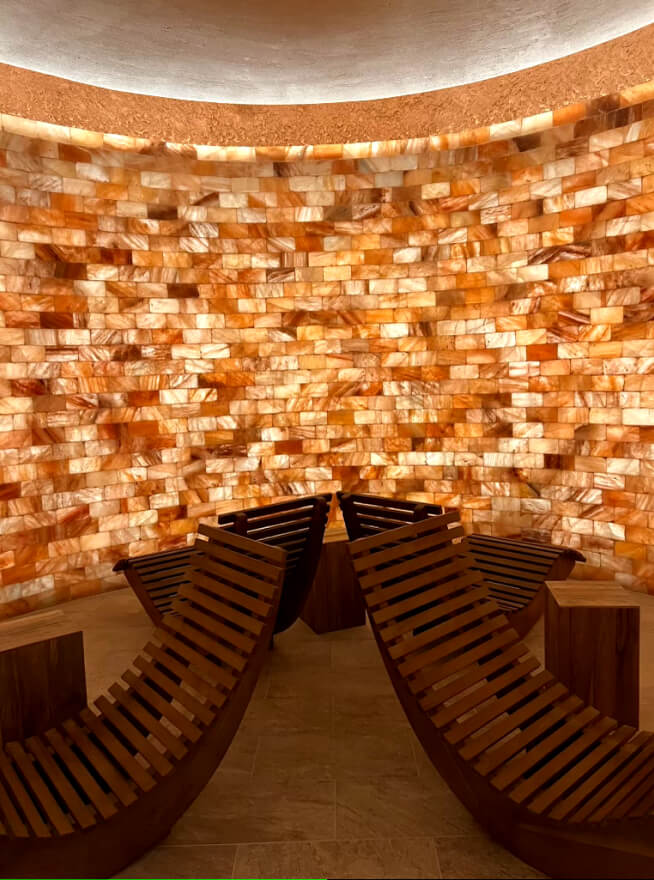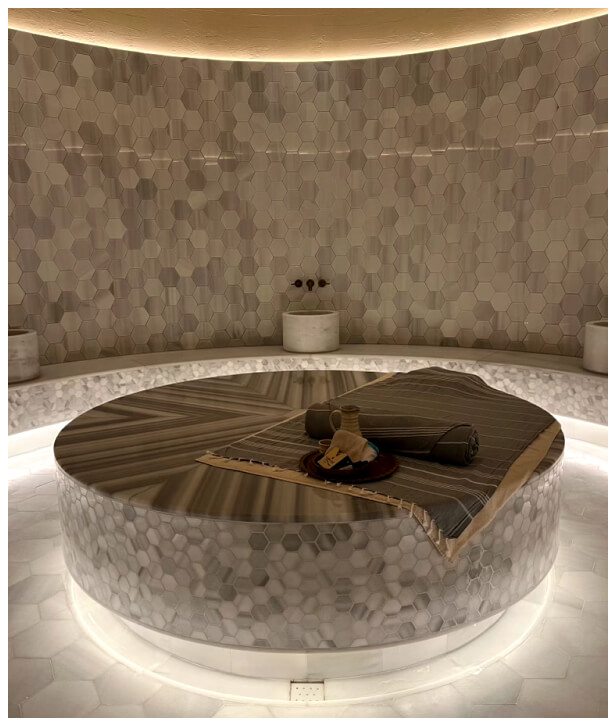 Day 2
Started off early. I meditated while watching the ocean. And then I biked over to Flow, the open-plan restaurant with three signature kitchens—vegan, vegetarian, and farm-to-table. I had what became my daily breakfast: a chia and spinach smoothie plus poached eggs with salmon roe, avocado, and sweet potato.
A few hours later, I zipped back over to the spa for a visceral manipulation session focused on my abdomen, followed by some craniosacral therapy. Both treatments helped me feel more aligned and less tight, which is something I've been working on since my fibroid surgery earlier this year.
After that, I spent most of the day recuperating, floating between the outdoor hot tub, Himalayan salt room, ice room, and wet sauna.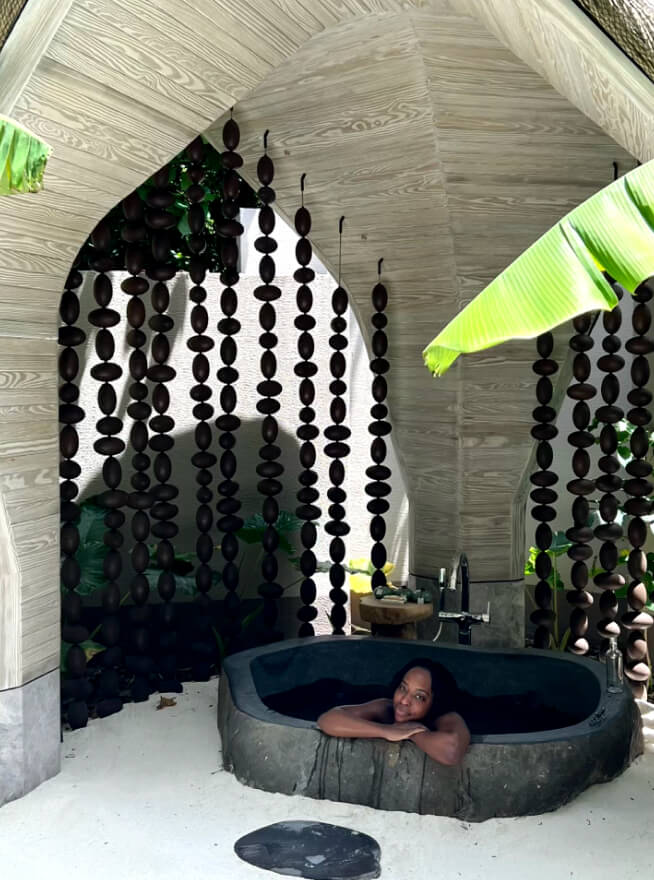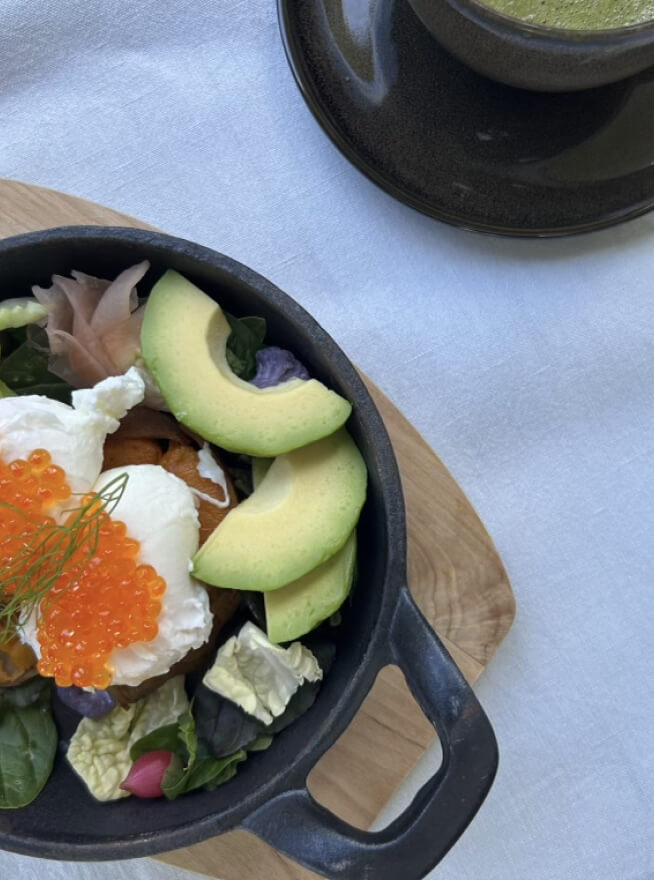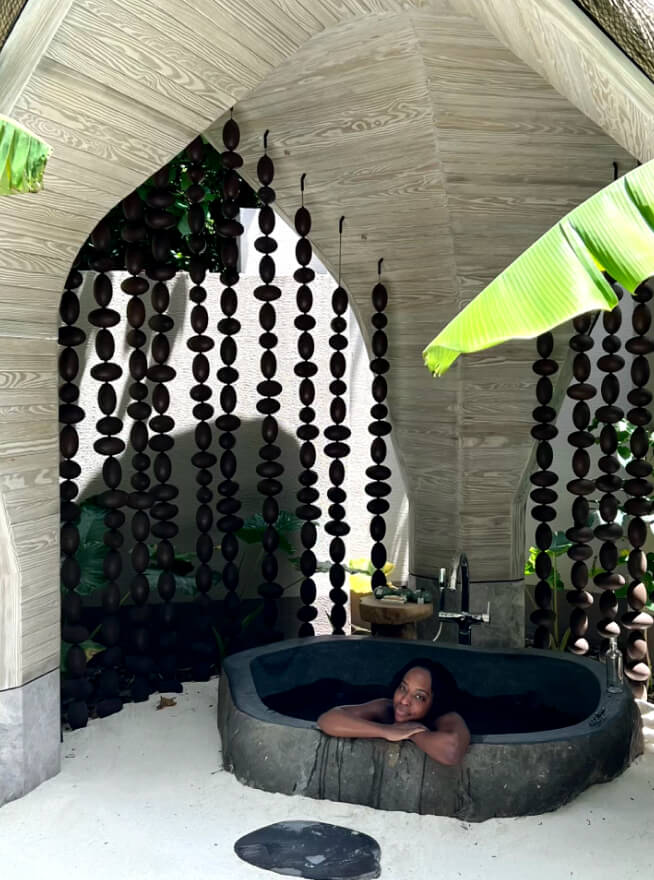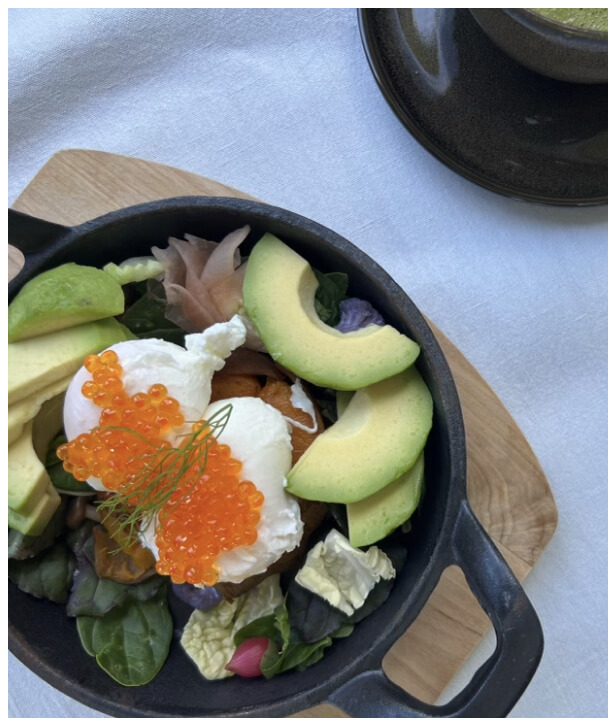 Day 3
I gave myself permission to sleep in, first. When it was time to get up, I started my day with a few miles walking on the beach, then took a book of short stories with me into the massive stone tub in my room. (With my "Martini" bath soak, of course.)
In the afternoon, I did some functional training followed by a restorative Pilates session and a quick dunk in the ocean. Dinner was very gentle: I had an oxtail broth. I can't say enough wonderful things about the food. Everything I ate on the trip was soothing and clean.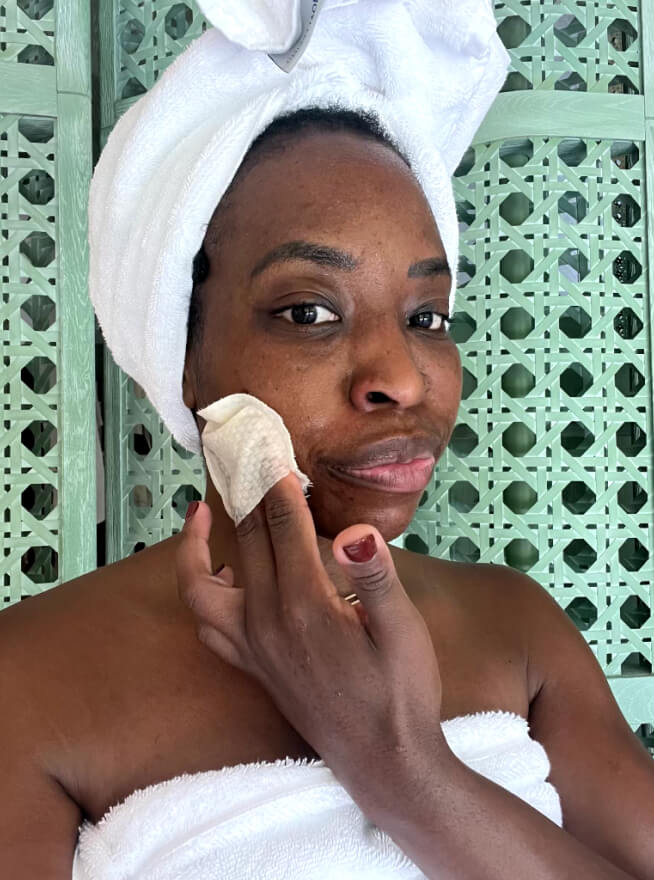 Day 4
I had a hammam body treatment, which was so soothing. Afterward, I went for a two-hour sound-healing session. It was one of my favorite moments on the island. Lying on a vibrating table, surrounded by human-size gongs, chimes, and other instruments, I was able to release a lot of energy and really let go.
I followed that up with masala chai, hand-prepared by Joali Being's tea sommelier.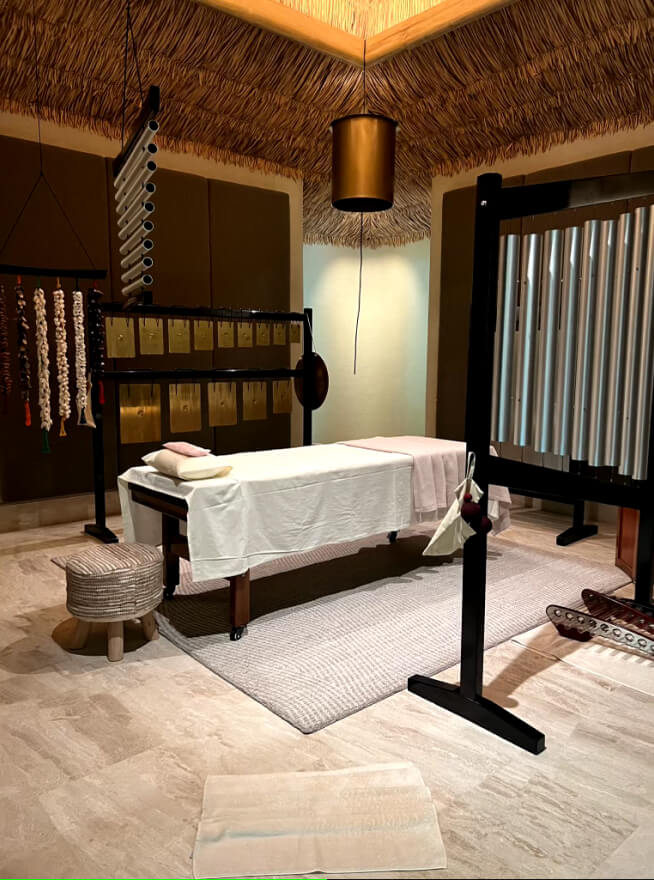 Day 5
To help me get ready to return to the mainland, I took a walk through the discovery sound path, which had some of the instruments from my sound-healing session scattered within the jungle. (I got to play them myself this time.)
With what time I had left on the island, I did some Pilates and floated for a while in the ocean. And I closed things out with an integration session—it featured slow yin yoga and a loving-kindness meditation.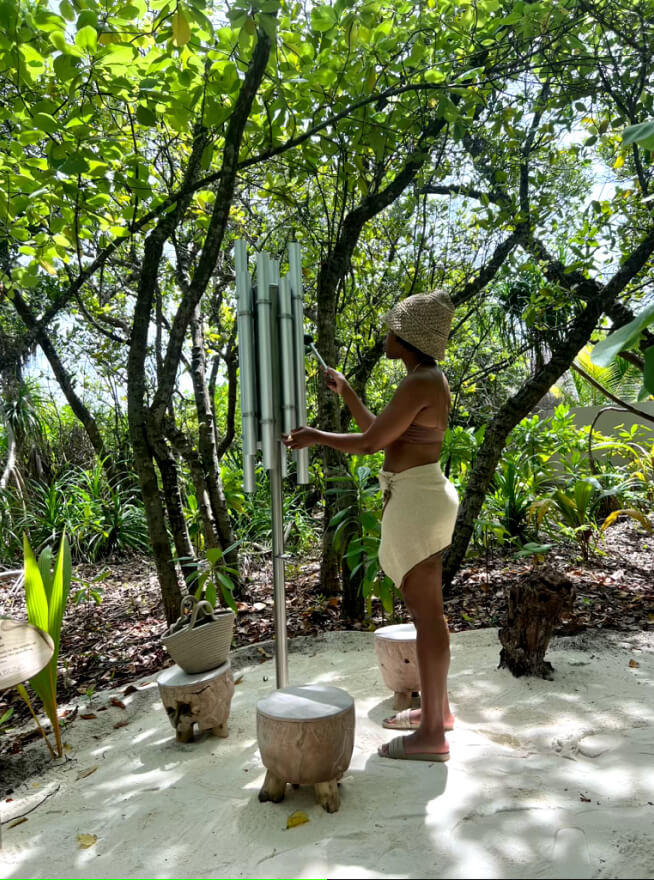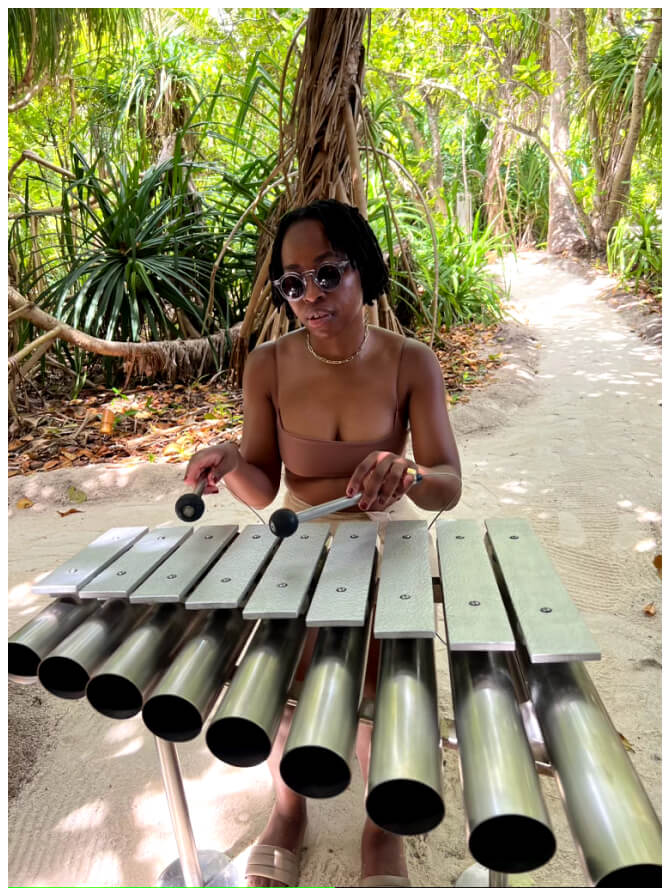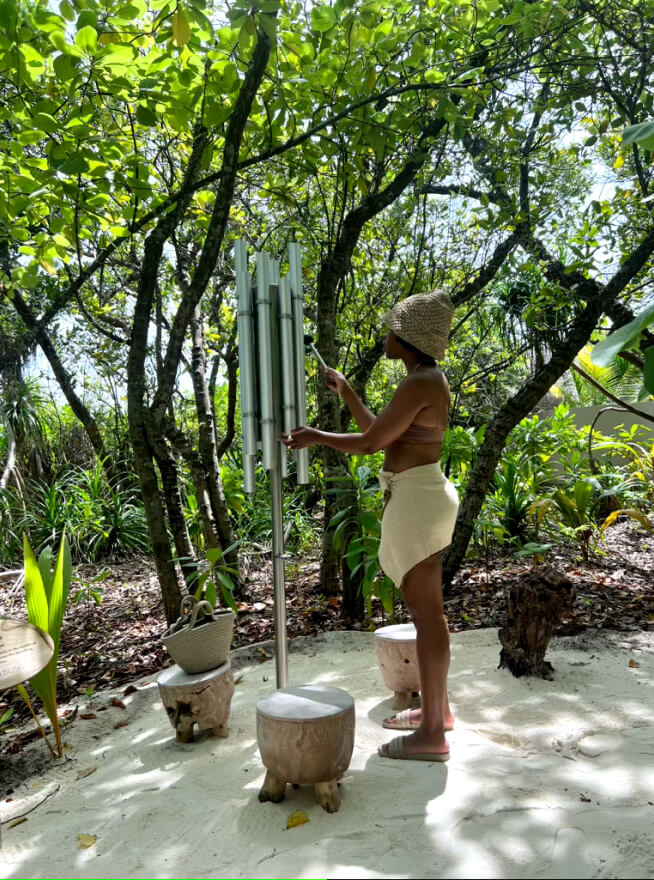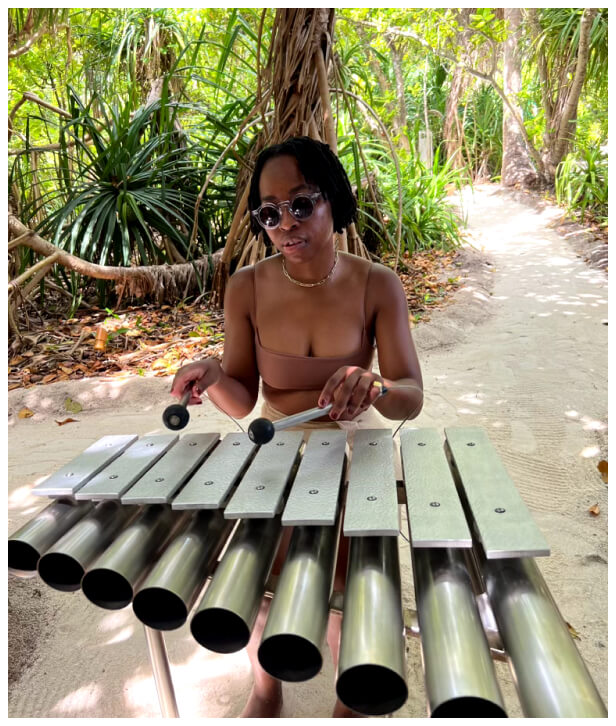 YOUR WELLNESS RETREAT PACKING LIST