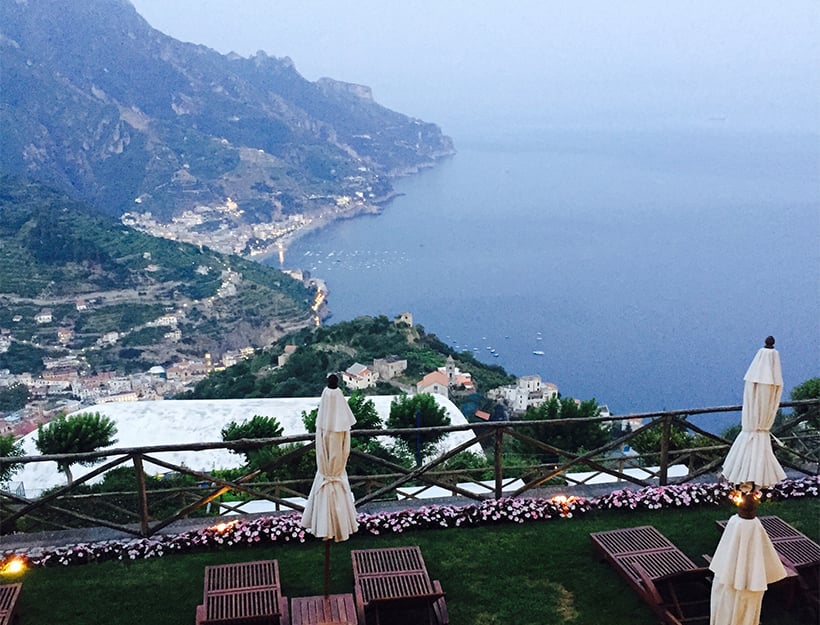 Jill Kargman Does Italy
* Jill Kargman is hands-down one of the funniest women we know (if you need proof, binge-watch her Bravo scripted show, Odd Mom Out). Below, her love letter to Italy.
I'd always heard Americans say they're Anglophiles or Francophiles, but I'm…an Italophile. Did I just make that word up? Methinks. But I'm obsessed: The food, the wine, the soul, the O Sole Mio, la dolce vita in general. To celebrate 15 years together and the fact that we were empty-nesters when all three kids went to sleepaway camp, my husband Harry and I decided to rent a car and road trip La Bella Italia top to bottom. If it's a thigh-high boot, we did loin region all the way up mountains and down hairpin turns to the ankle. (Alas not Sicily, the rock the foot is kicking, but perhaps in another 15 years!) Here are some highlights from a few of the stops. P.S., the car was a white Fiat like Jessica had in Sweet Valley High. Which was thrilling and my tween self would've totes shat.
Ravello lunch at Hotel Caruso.

Me n' Dave.

Lake Garda = motherf&ckin' DORNE

Galleria next to the Duomo in Milan.

Wes Anderson's Bar Luce in the Prada Foundation. 

Wine cave at Rossellini's.

Capri.

Very happy to be with just a little chianti.

Prada Foundation: Incredible use of materials and architecture is incredskis.

Harry by the medieval fortress in Sirmione.