4 Intensive Wellness Retreats for a Total Reset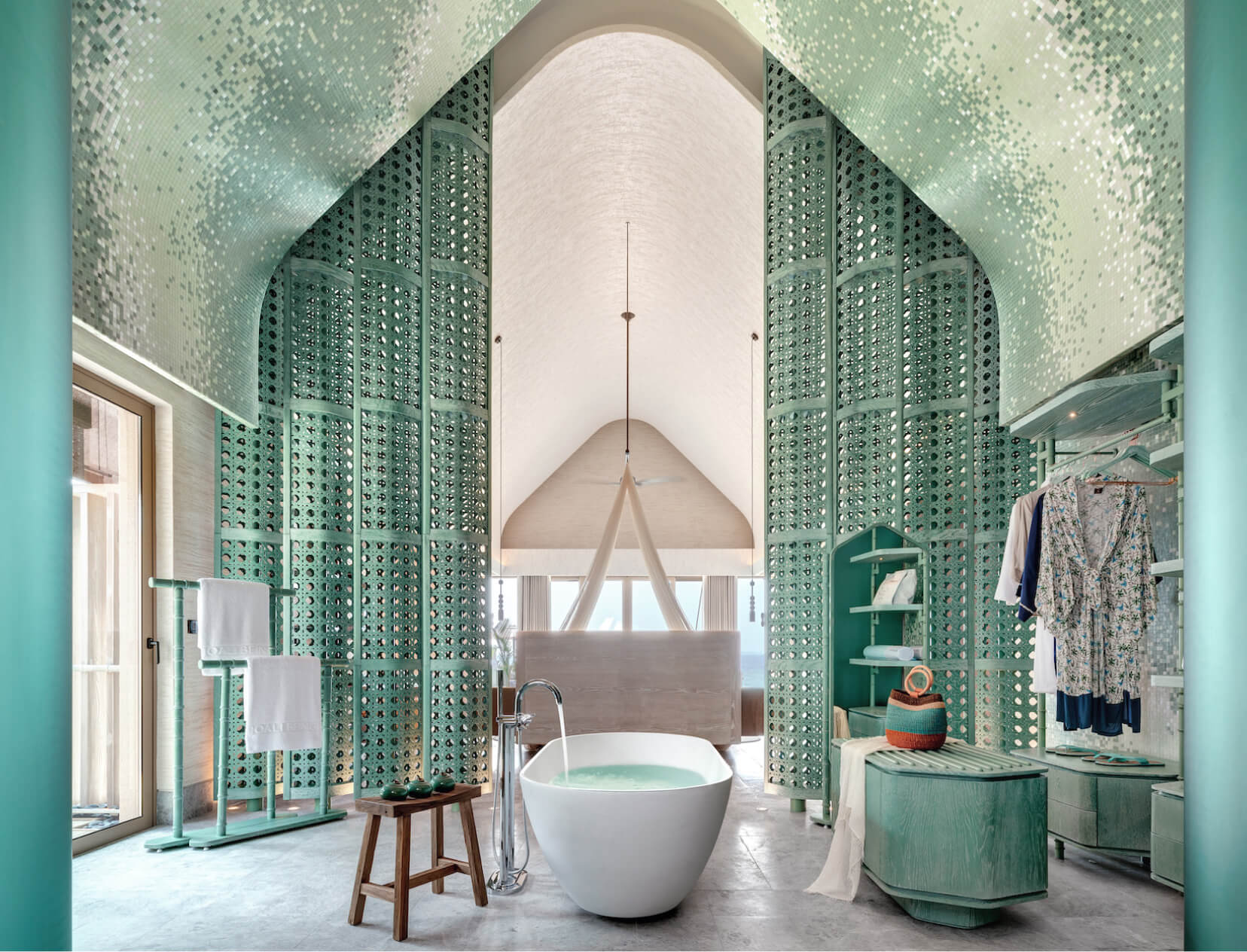 Photo courtesy of Joali Being
Sometimes well-being is farmers' market vegetables, a yoga class, and an early bedtime. And sometimes it's a round-trip ticket to an intensive wellness retreat somewhere far from here. For those who crave the latter: We gathered four programs we can't imagine leaving without experiencing some sort of seismic shift.
Palazzo Fiuggi
Fiuggi, Italy
In a hilltop village surrounded by organic farmland and storied springs, there's Palazzo Fiuggi, an ultraluxe medical spa that brings together doctors, trainers, skin specialists, bodyworkers, and mindfulness practitioners. Maybe you're here to reinvigorate the body with Palazzo's movement programs: Expect long mornings trekking through the countryside, afternoons in the Roman thermal baths, and prescribed nap time. Or perhaps you're dropping in for a week of deep detox or for help returning to full strength after illness—you'll follow your doctor visits with lymphatic massage and cleansing rituals in the hammam. And to say you'll eat well sells Palazzo short. Three-star Michelin chef Heinz Beck crafts individually tailored menus inspired by nature and your unique epigenetic profile. When it's time to return to real life? A post-residence health concierge puts together a personalized plan to maintain (and amplify) the results you've achieved during your stay.
Kamalaya
Koh Samui, Thailand
Kamalaya, on the lush Thai island Koh Samui, combines Eastern and Western medical treatments for as full a reset as you want. There are detox programs, sure, as well as posture resets, gut-enrichment programs, and crash courses on coping with change. Or take a few sabbatical-esque weeks here soaking up lessons from a life-enhancement mentor. When you're not busy with past-life regression therapy, Reiki, sound baths, herbal soaks, and massages for everything (head, hands, feet, you name it), spend some time floating around the verdant grounds: You'll find coastline yoga pavilions, cold-water plunge pools, otherworldly steam rooms, and a contemplation cave once used by Buddhist monks.
Golden Door
San Marcos, California
Golden Door isn't the place you go for a quick weekend wind-down before hustling back to your fast-paced life. A stay here is a seven-day commitment—to crack-of-dawn mountain hikes, daily massage treatments, and whatever meditative practices you like best. Or none of the above: Your schedule is set to your preferences, and everything is optional. The ryokan-inspired property is luxe but not fussy; you might find yourself plucking citrus fruits straight from the tree or getting down and dirty in the chicken coop with executive chef Greg Frey Jr., who creates his menus based on what the garden is putting out. Beyond the more manicured landscape of koi ponds, bamboo forests, and rock gardens, you'll get familiar with 600 acres of stunning Southern Californian countryside. But what's singular about Golden Door is the sense of fellowship and connection it tends to produce. Guests arrive and leave on the same day and move through the retreat's programming together—don't be surprised if you end the week planning a return visit with a new friend.
Joali Being
Bodufushi, Raa
Atoll, Maldives
When your seaplane lands at Raa Atoll, go ahead and lose your phone. At the wellness resort Joali Being, you won't have internet access anywhere but your room. That's intentional. Joali's guiding philosophy of weightlessness means letting go of your regular habits for a more intuitive and tranquil way of life. You'll start your visit with a full panel of naturopaths, therapists, and movement experts, who take note of your lifestyle, preferences, and health goals to curate your immersive experience on the island. That might involve some time in a sensory-deprivation suite. A cooking class focused on skin-enhancing foods, maybe. A series of plunges in the hydrotherapy hall. Or perhaps you'll take a workshop on DIY herbal teas and have the resident herbalist mix you up something healing. And (did we mention?) the grounds are something else: Expect palm groves dotted with modern Maldivian architecture in pretty tones of blush, teal, and pebble grey.
Editors' Picks: The At-Home Wellness Retreat