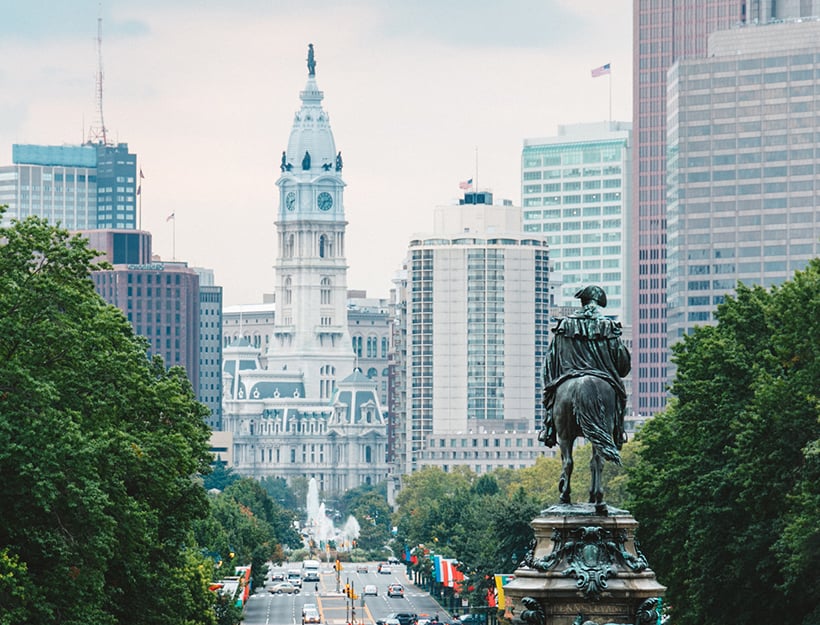 Historic Weekend Getaways: Memphis, Milwaukee + Philly
With huge differences in culture and context as you make your way both from east to west and from north to south, American history is unlike any other. Here, three historically rich itineraries in US cities—none of which get the hype they deserve (and all with destination-worthy food scenes, too).
Home to some of the country's biggest breweries (most notably Pabst and Miller) and set firmly in the heart of America's Dairyland, Milwaukee is commonly known for its great beer and cheese. Here, history buffs can tour the original—and still operational—Pabst Brewing Company, and view the industry's powerful legacy in places like the historic Pabst Theatre. And with the city's up-and-coming generation drawing from Wisconsin's rich farming culture to bolster a thriving locavore movement, the industrious/delicious tradition lives on. We've rounded out our must-see list with a few nostalgic bars and eateries for good measure.

With its location right along the Mississippi River, Memphis has always been a major transportation hub—it was actually one of the first places in the lower Mississippi where travelers could cross by car. Consequently, it later became a hub for the Civil Rights Movement, as striking sanitation workers enacted one of history's most important civil rights protests; and, following Martin Luther King, Jr.'s tragic assassination here, the National Civil Rights Museum was constructed. We'd be remiss not to note the other, major cultural significance of this city: It's the home of blues and rock 'n' roll, as championed by the likes of BB King, Elvis, and Johnny Cash. Considering the fact that Memphis is currently having a major culinary renaissance, a proper revisit is long overdue.

A little American history refresher: Philadelphia hosted the First Continental Congress in 1774, and served as the fledgling country's capital city in the early years after the Revolutionary War, building a civic culture through residents of legend, including Benjamin Franklin, well before the war broke out. For evidence of the city's grand history, look no further than the stunning capitol building, which was the tallest habitable building in the world at the time of its construction; or its grand-dame-style arts institutions, like the Barnes Foundation and the Philadelphia Museum of Art. Did we mention that all of this rich history (plus ridiculously good cheesesteaks) is but a painless day trip from NYC's Penn Station?