What to Eat in Paris Right Now, according to Musician Gracie Abrams
Created with TUMI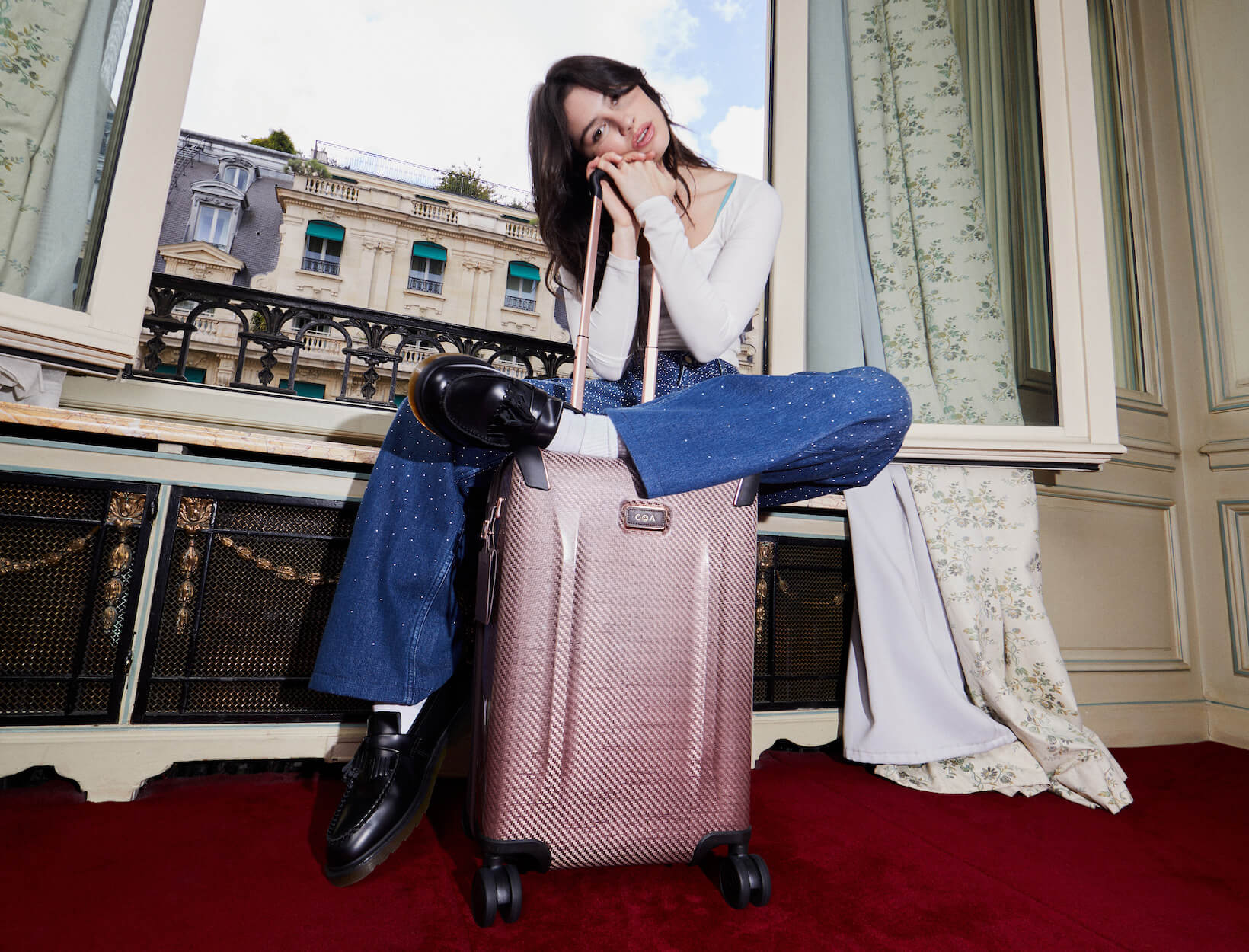 Budding pop star Gracie Abrams has walked Paris many times over. She's what Parisians call a flâneur: a wanderer, a meanderer, an idle dawdler. And she owns that identity. Between shows—she most recently toured with longtime friend Olivia Rodrigo—Abrams hits the streets, peeping through shop windows, roaming museums, and seeking out whatever café or boulangerie or crêperie has the tastiest, prettiest things to eat.
Living out of her luggage for weeks on end on tour, Abrams has become a more strategic packer. That means as much for the suitcases itself as what goes in it. One ripped duffel, years ago, put Abrams past her breaking point. Now, she's a TUMI convert: The TEGRA-LITE hard-sided bags are ultrasturdy and built to withstand a life of bag checks and cobblestone streets. And they're made with recycled materials, too.
We asked Abrams for her favorite discoveries in la ville-lumière. She delivered.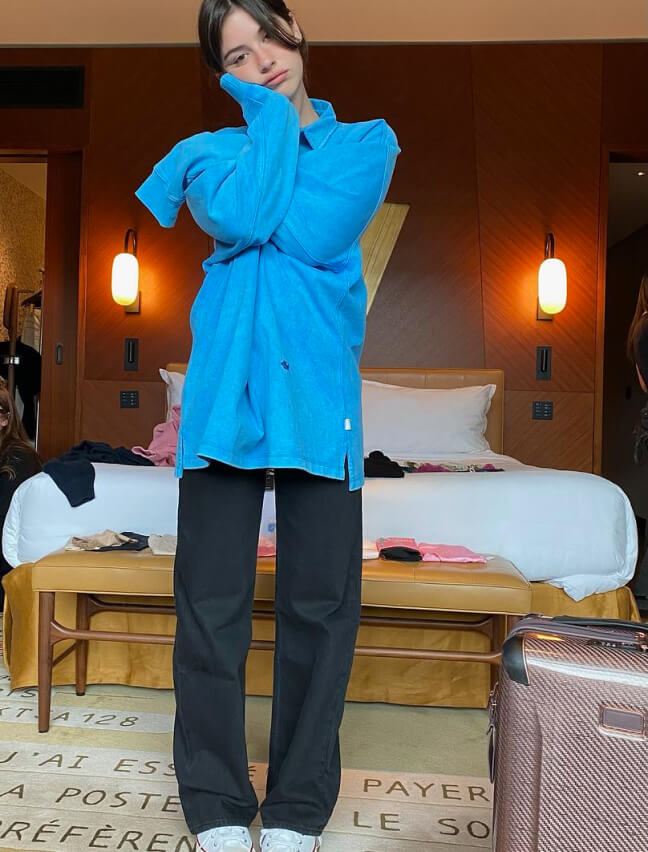 Photo courtesy of Gracie Abrams
STAY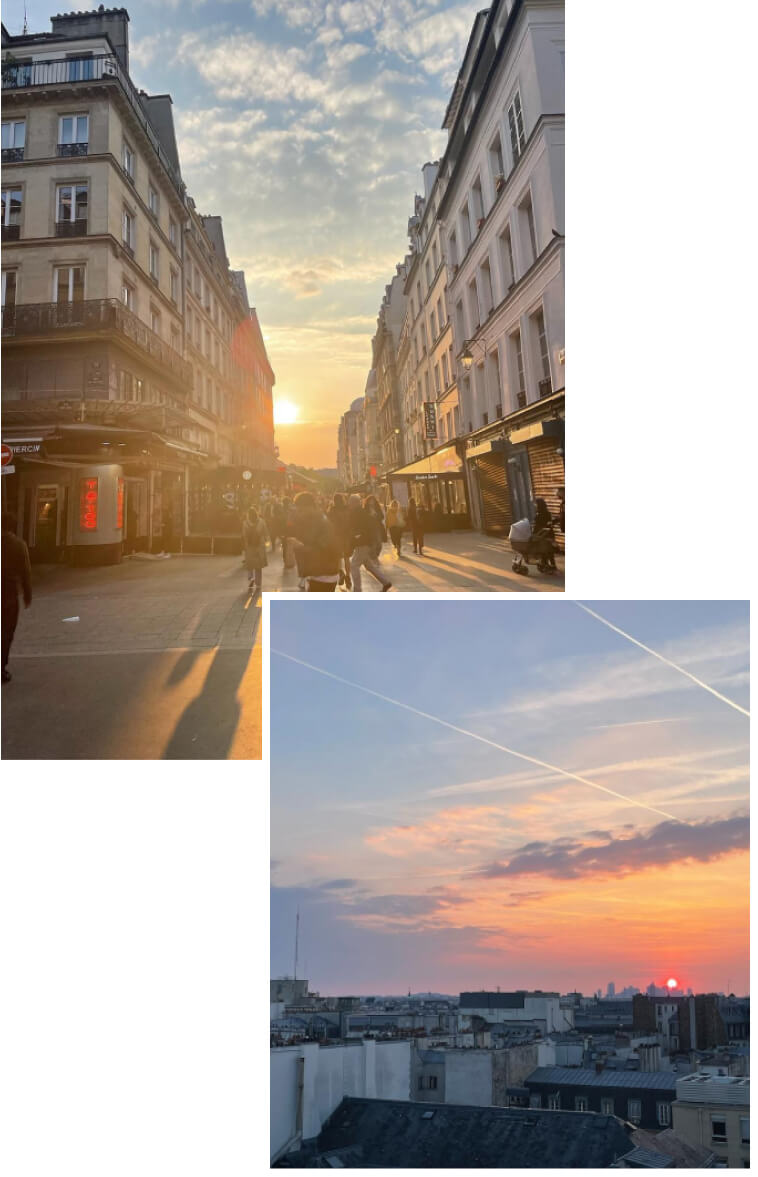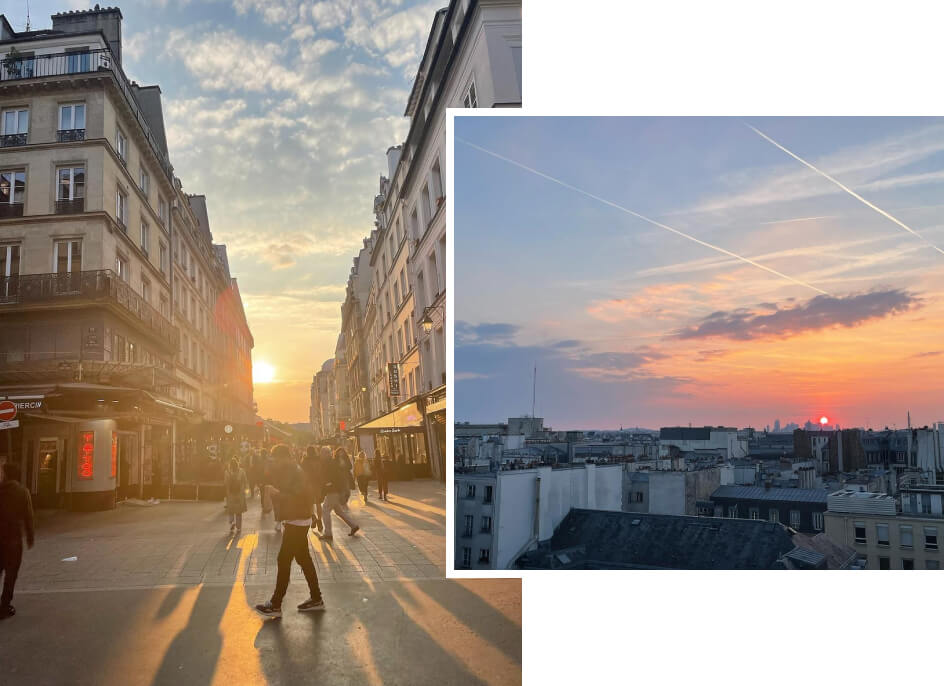 Photo courtesy of Gracie Abrams
Le Pigalle captures the historic charm of a neighborhood best known for high-energy night clubs, raunchy cabarets, and neon lights. Spend an hour combing through the hotel's library of vinyl records and while away an unscheduled evening at the on-site bar. (It has a dance pole—in case you forget where you are.) The staff is made up of Pigalle locals who can point you toward whatever you're looking for: street kebabs, cocktail bars, the best croissant within a five-minute walk…
EAT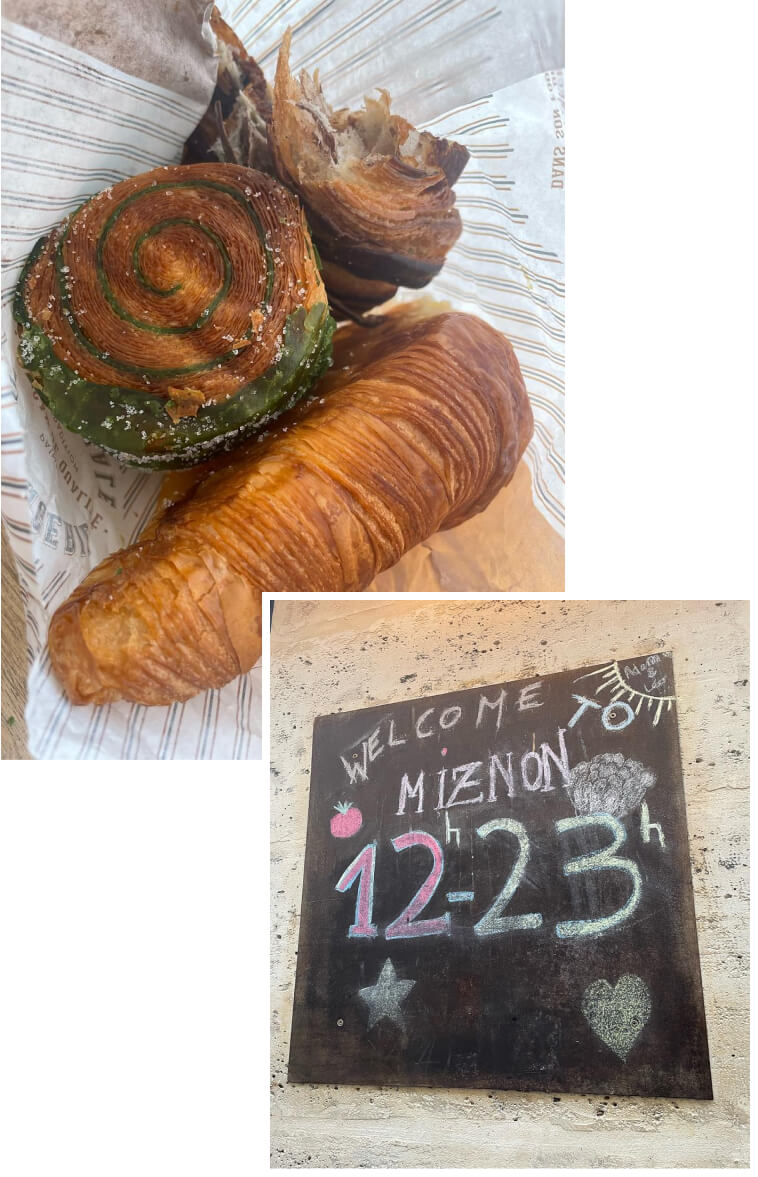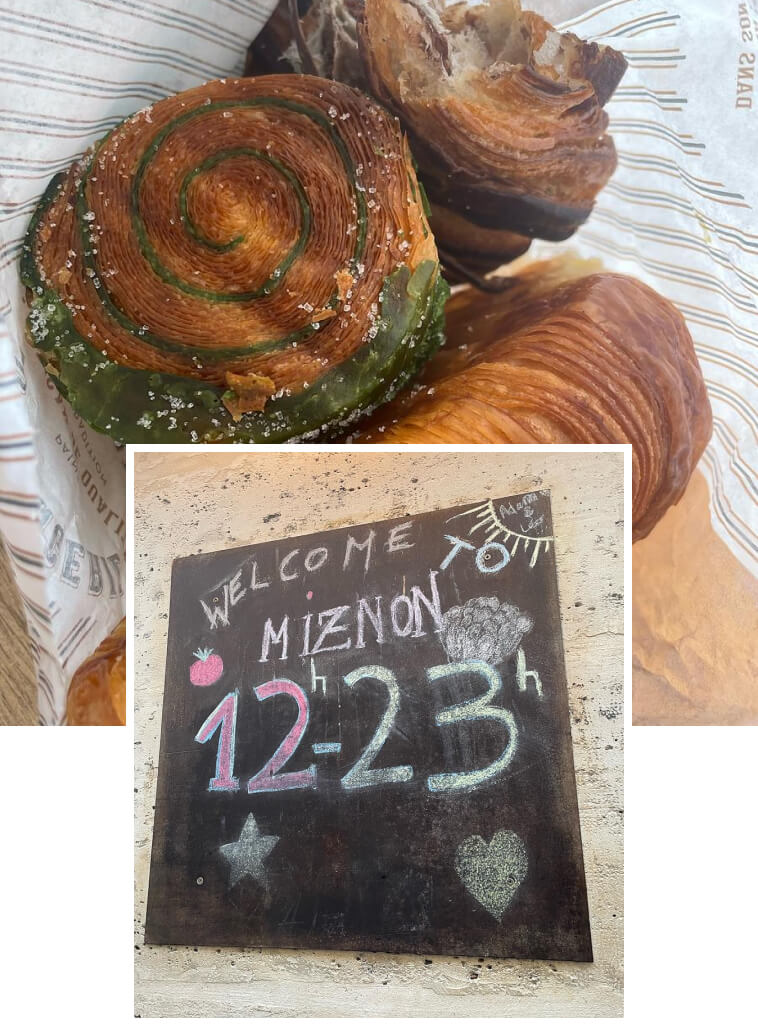 Expect a line at Mamiche. It's worth the wait for ham and cheese rolls, hand-kneaded sourdough, fluffy brioche, chewy canelés, and some insane chocolate chip cookies. Abrams keeps it classic with an espresso and a butter croissant.
Just around the corner from the Place des Vosges, Chez Janou boasts a collection of 80 anise liqueurs, including a couple dozen absinthes. Sit, sip, and follow up a dinner of mussels and tuna tartare with the decadent (and bottomless) chocolate mousse.
In Pigalle, you'll find block after block lined with very fun bars. Abrams has been in and out of quite a few. We suggest following her lead. Start with one of her favorites: Django, which crafts signature cocktails and small plates driven by whatever is freshest and most delicious this season.
On Sundays, when most restaurants in Paris are closed, make a beeline for Miznon for Israeli street food with a French touch: Grab a warm pita stuffed with crispy chickpea falafel or tender boeuf bourguignon. Split a whole roasted cauliflower with a friend. Ask for extra pita and creamy, lemony tahini for dipping. And play flâneur in the intimate cobblestone alleys of the Marais when dinner's done.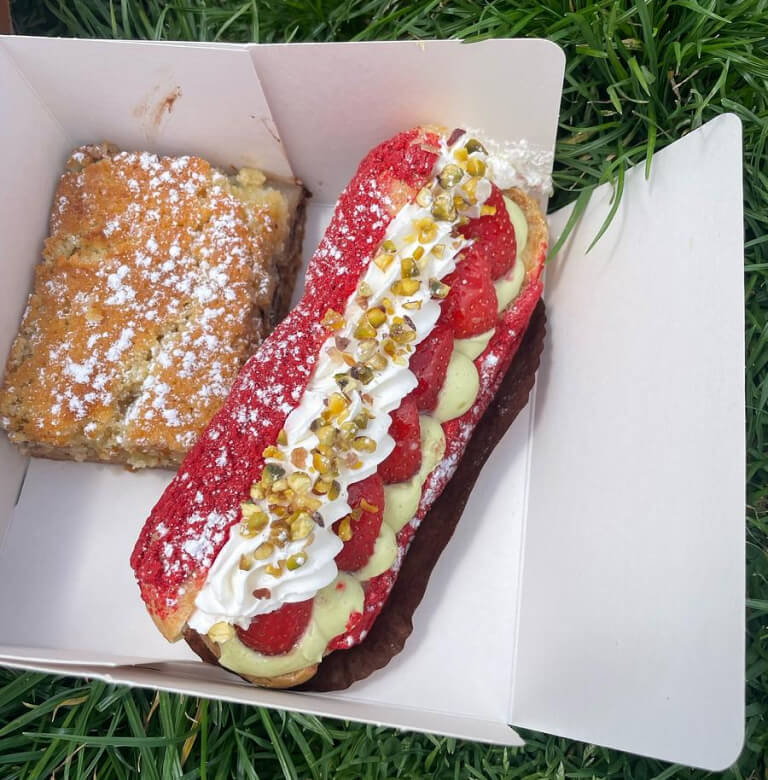 Le Chateaubriand is famous for an eight-course tasting menu of tiny, immaculately arranged plates that change daily based on the ingredients chef Iñaki Aizpitarte is vibing with. And for natural wine pairings from vineyards across the globe. But what stands out in Abrams's memory months later is one perfect plate of strawberries—and the bread and butter. (It's that good.)
It's best to make reservations a few weeks in advance for the night's first seating at 7. If you miss out on a rez, show up at 9:30, put your name in for the 11 o'clock seating, and dip into Le Dauphin, its sister wine bar next door. (And see the wine shop, Le Cave, for a bottle of that grenache that tickled you at dinner.)
No matter how many times you've been to Paris, an Eiffel-gazing session is mandatory. When you've gotten your fill, stroll a couple blocks off the Champs de Mars and you'll find the snug little bistro Le Petit Cler. The menu sticks to the classics: It's an escargot, tartare, foie gras, pot-au-feu kind of place. Abrams gets the (excellent) croque madame.
You can grab a good crêpe on just about any street in Paris. But stop in at Princess Crêpe and you'll get something untraditional and unique. Inspired by Japanese cartoons and characters, these crêpe cones are impossibly cute: Yours may be topped with a heart-shaped palmier and a Pocky stick, for example. Or a scoop of ice cream with cookies poked in the sides like teddy bear ears.
WANDER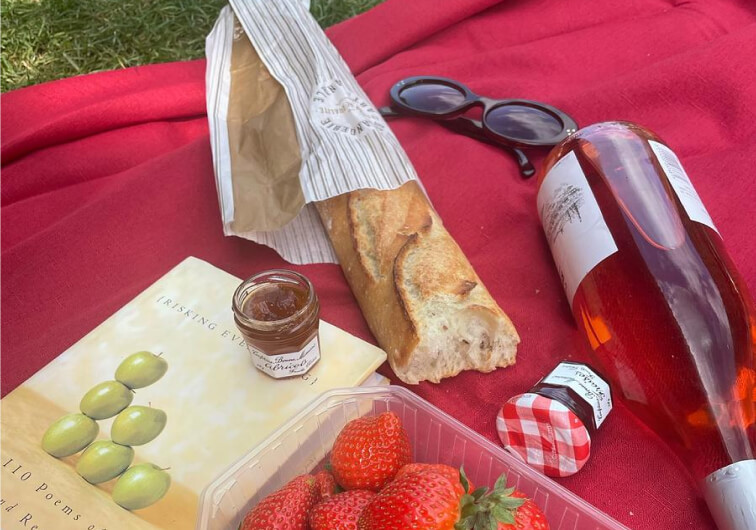 Luxembourg Gardens
One of the prettiest and most popular parks in Paris still feels fairly local: Less traversed by tourists than the Tuileries and with more to do, the Jardin du Luxembourg is where you'll catch Parisians soaking up the sun in front of the palace, playing chess at public tables, hitting balls on the tennis courts, and challenging one another to lively games of pétanque. The park sits on the border of the Latin quarter and Saint-Germain—both worth a walk through, but if you have to pick, you should prioritize the latter.
SEE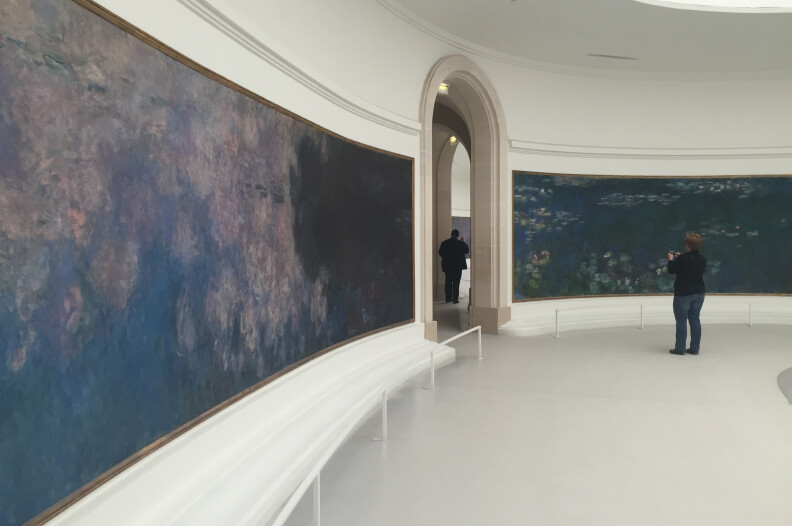 You know the Musée de l'Orangerie because of its collection of massive Monet water lilies in stark-white, oval-shaped rooms. They're definitely worth sitting in front of for 10, 20, 30 minutes. But after that, venture downstairs: The place is loaded with Impressionist and Post-Impressionist works and is quietly one of the best museums in Paris. (Abrams's most recent Orangerie visit involved a top-to-bottom listen of Harry Styles's Harry's House.)
DAY TRIP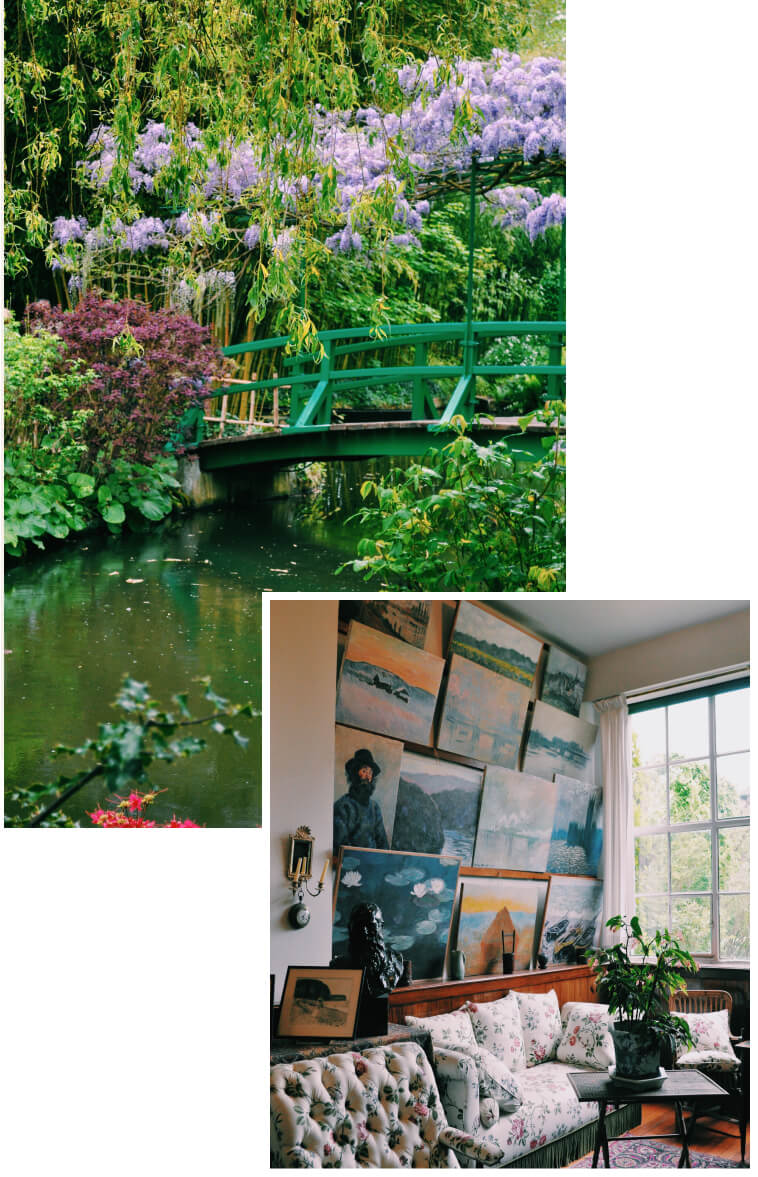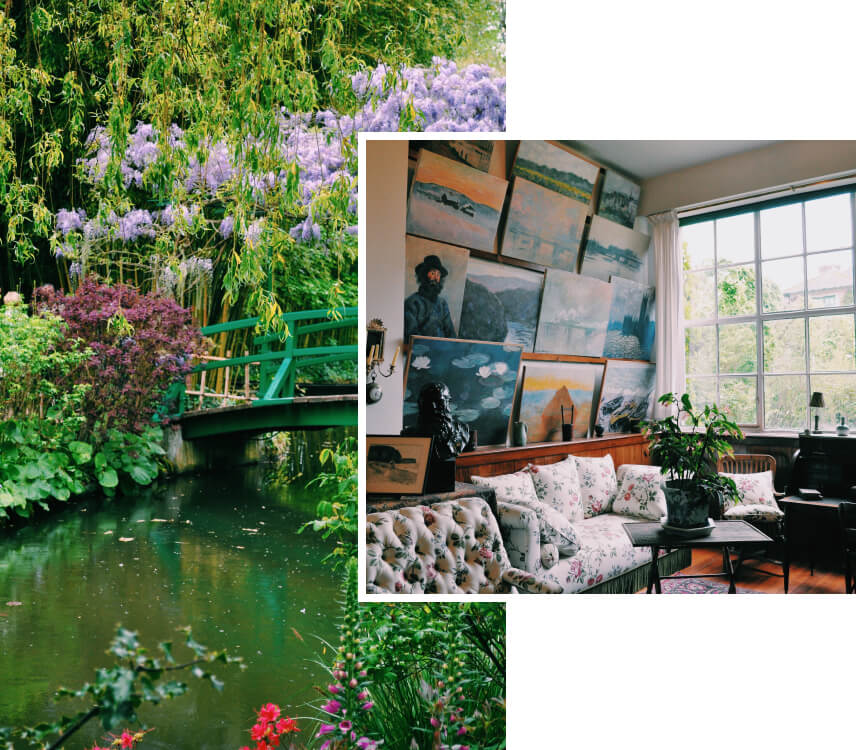 In the latter half of his life, Claude Monet settled in Giverny, a rural village about 50 miles outside Paris. His home is soaked in bright blues, greens, and yellows—it's all very Monet. The centerpiece of your visit, of course, is the garden, which the artist believed was one of his greatest works, and the iconic pond that inspired 250 water lily paintings over two decades.
PACKING YOUR PARIS CARRY-ON