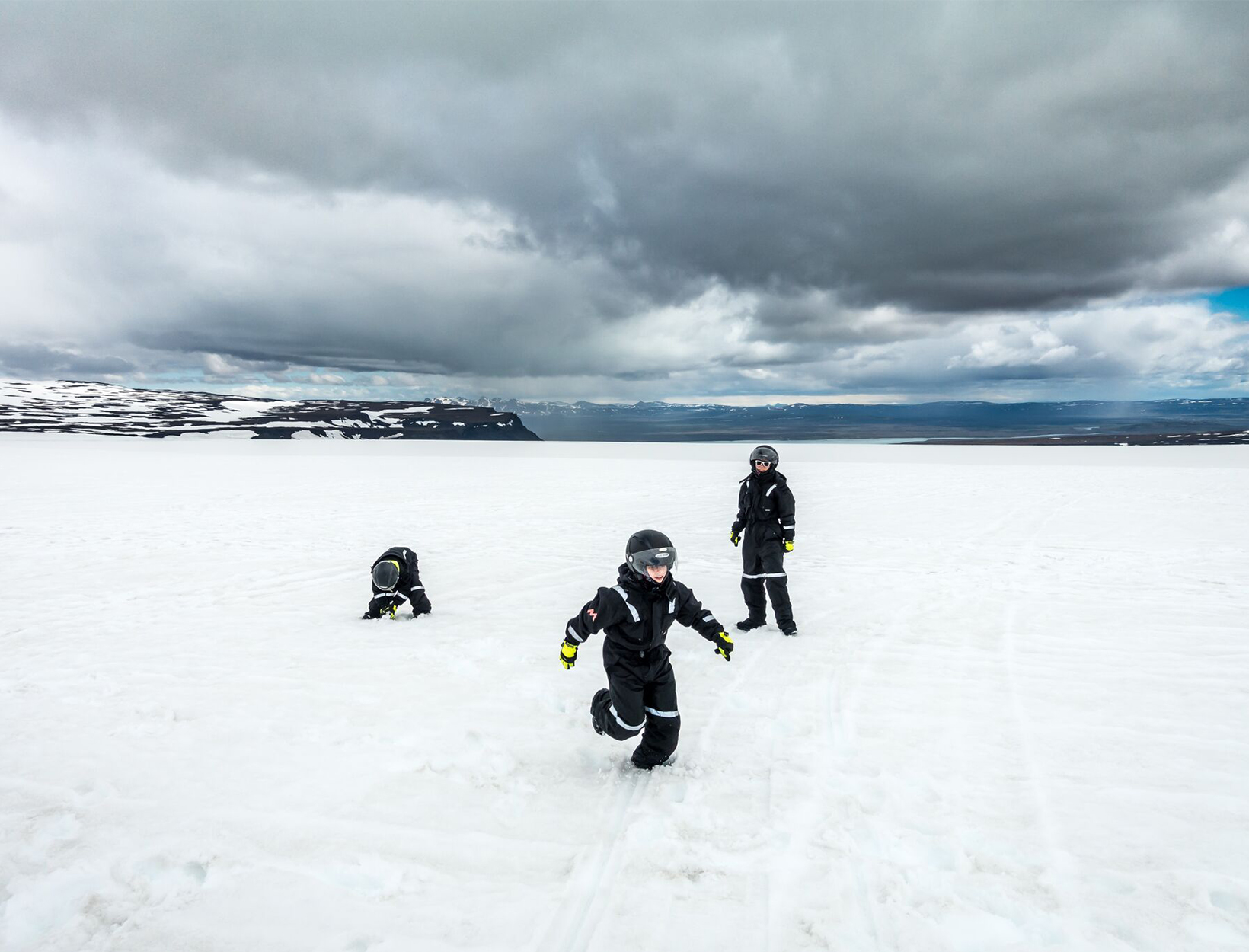 Five Days in Iceland with GP
As far as family vacation destinations go, Iceland is the kind of typographically and culturally extraordinary corner of the earth that captivates both kids and parents from touchdown to takeoff. From otherworldly volcanic craters to thermal lagoons to lush waterfalls, which sort of felt like landing on several different planets in a span of hours, with plenty of time set aside for the kids to run around and explore. Below, all the highlights.
Day One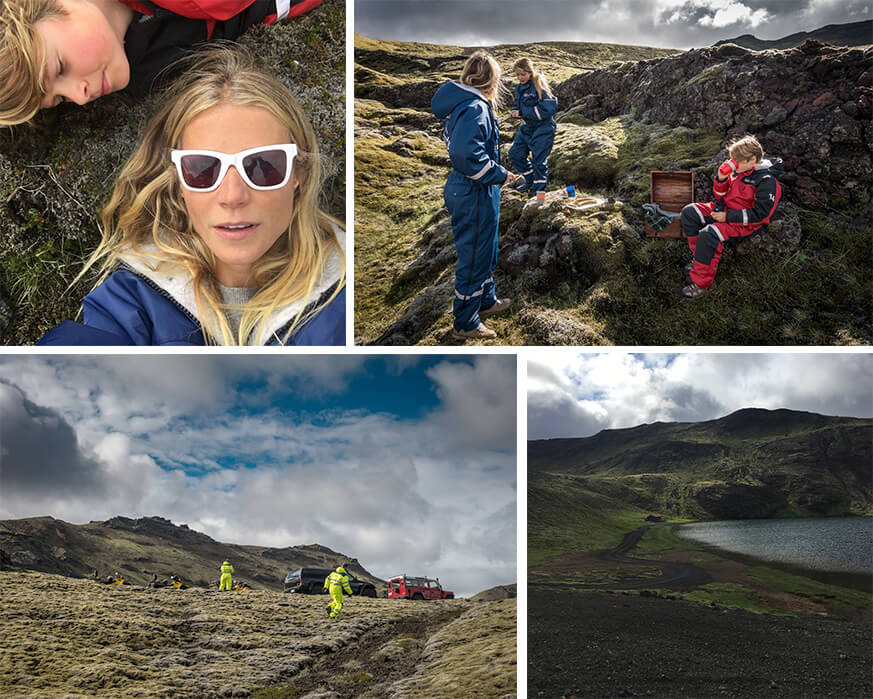 Quad Biking along the Reykjanes Peninsula
After landing in Reykjavik, a guide drove the group directly to Djúpavatn lake for quad biking along the Reykjanes peninsula. The moon-like terrain has everything from hot springs to ancient craters to tectonic rifts and seems to go on forever. For lunch, a picnic pit stop on a lava field for kleinur (like donuts, but better) and Icelandic pancakes.

Dinner at the Grill Market in Reykjavik
Grill Market has been in business for over five years in its current incarnation as a beloved farm-to-table restaurant in the heart of town: In its past life, the sprawling, Art Nouveau building served as a movie theater and a bar. The space is modern yet warm, incorporating strictly Icelandic woods and leathers—not unlike the menu, which leans heavily on locally sourced ingredients and updated versions of traditional dishes.

Stay at Tower Suites Reykjavik
This ideally located hotel served as home base for the first half of the trip. It also happens to be one of the highest buildings in Reykjavik, offering incredible views of the harbor and the surrounding city. This image of the bay was taken at midnight, the sun never went down!
Day Two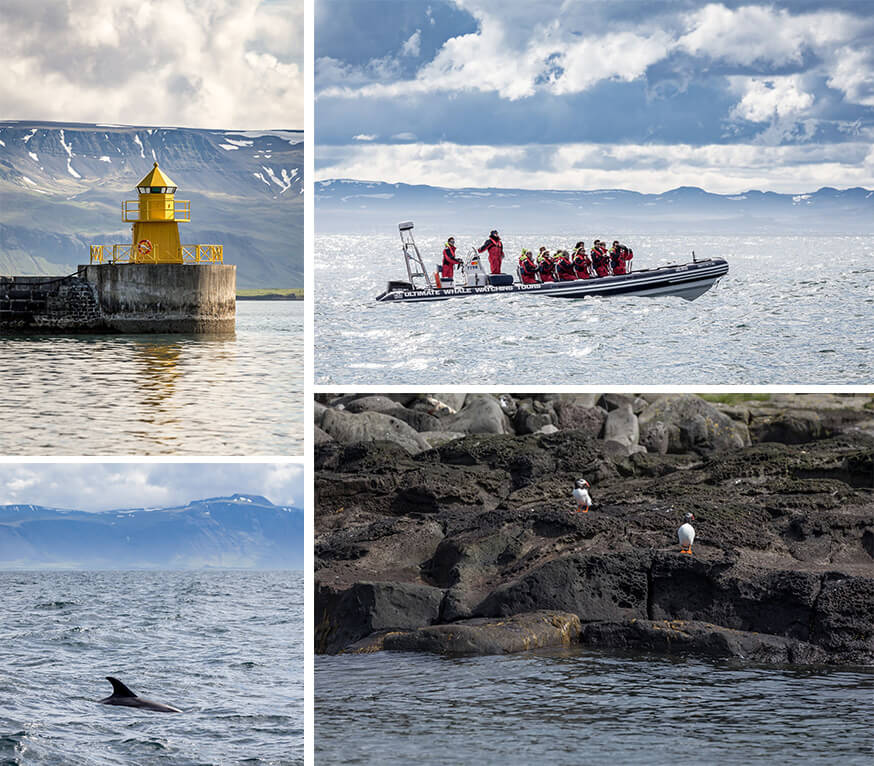 Whale Watching on Faxaflói Bay
There are countless outfits in Reykjavik that can arrange whale-watching expeditions from the city's Old Harbor. And it's not just whales (mostly humpbacks, though killer and minke whales have been spotted, too) that you should be keeping an eye out for: The bay is also home to dolphins and puffins.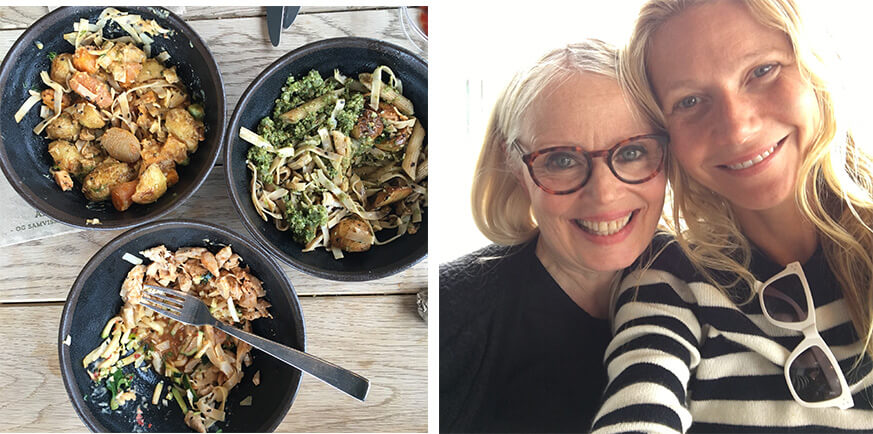 Lunch at Gló
Traditional Icelandic cuisine relies pretty heavy on animal proteins, which makes Gló—a pleasantly casual, veggie-centric, raw- and vegan-friendly restaurant in the capital—a very welcome change of pace. The woman behind the healthy-eating concept, Chef Solla Eiriksdottir, has become a beloved foodie celebrity, educating locals about the benefits of the vegetarian, vegan, and raw lifestyles. Her cookbook makes for a beautiful (and useful) souvenir to take home.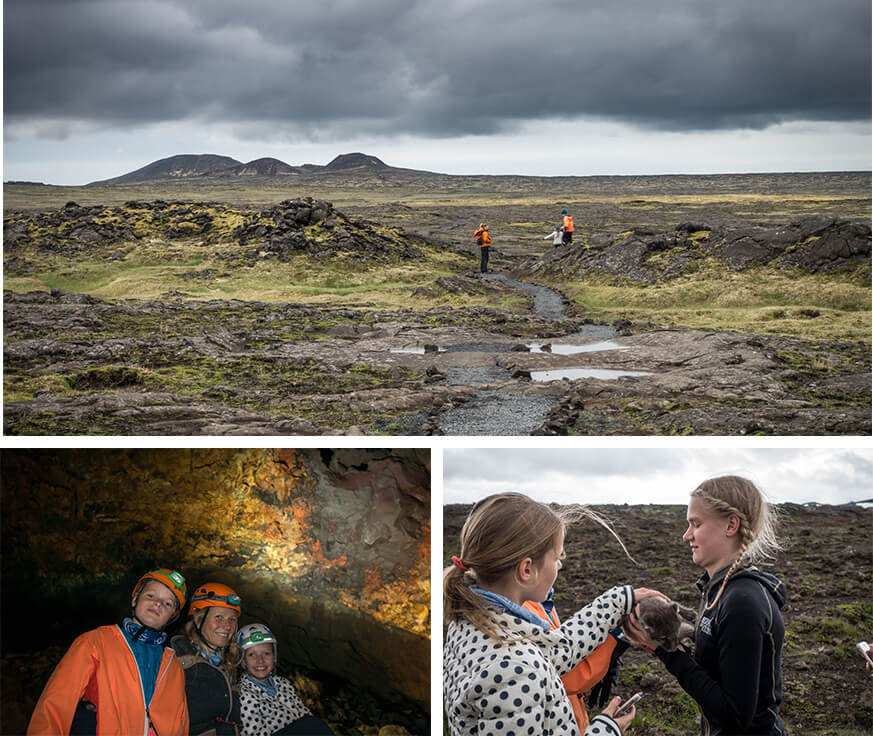 Thrihnukagigur Volcano
The Thrihnukagigur volcano, which last erupted 4,000 years ago and has been dormant ever since, is the only volcano in the world where the now-empty, 700-feet-deep volcanic magma chamber is accessible to visitors via an open crater. The two-mile hike to and from the volcano—it's the only way to get to basecamp by land (helicopter rides are the other way to go)—is also a sight to be seen, with beautiful views and maybe even Arctic fox sightings.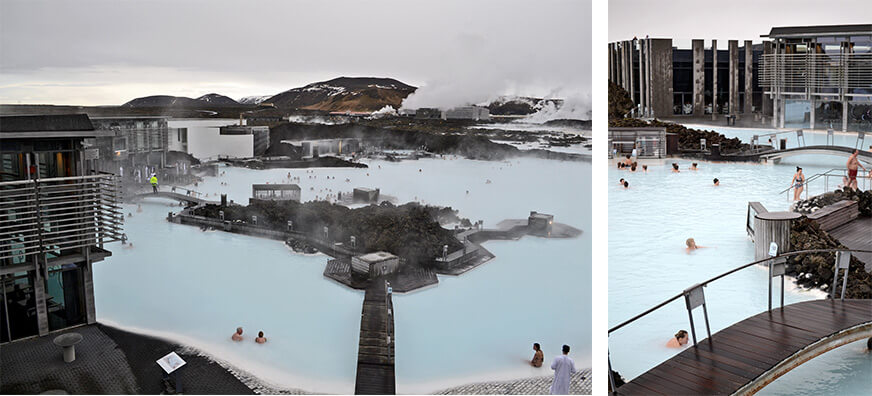 Blue Lagoon
The legendary Blue Lagoon is an experience that's totally unique to Iceland. Here, in addition to soaking in the silica, algae, and mineral-rich geothermal waters, visitors can take breaks in the minimalist lounges, and book massages performed right in the lagoon.
Day Three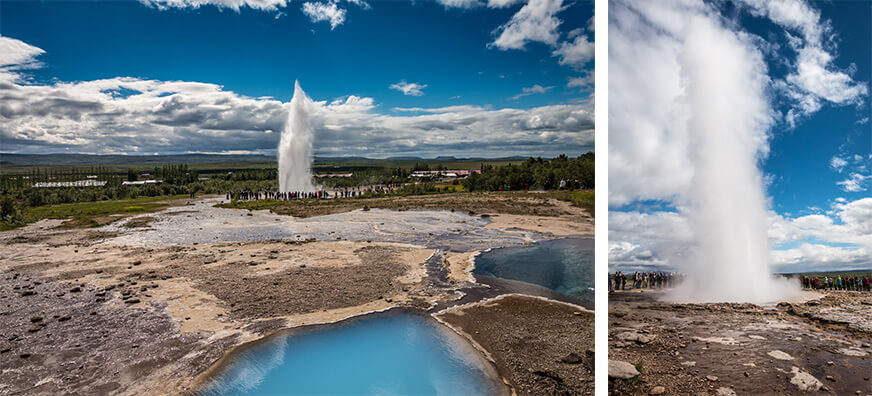 The Golden Circle
As its name suggests, the Golden Circle stretches around a large part of Iceland and can take days to see in full. Must-see sites include the now-inactive Geyser (the actual geothermal geyser that lent all geysers their name) and its very active neighbor, Strokkur, which erupts up to six times an hour.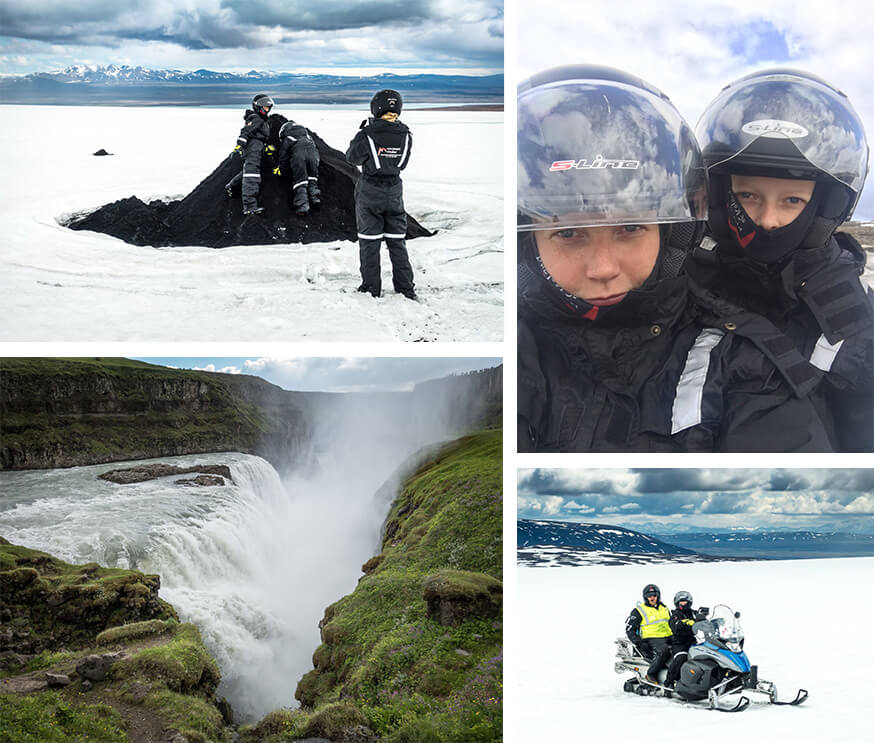 Snowmobiling on Langjökull Glacier and Gullfoss Waterfalls
Also part of the Golden Circle, the snowy planes of Langjökull glacier—it's essentially one giant icecap, the second largest in Iceland—provide the perfect terrain for a snowmobiling expedition. The glacier feeds directly into the Gullfoss waterfall, which has two gorgeous, cascading levels of water and canyon walls that plummet 230 feet.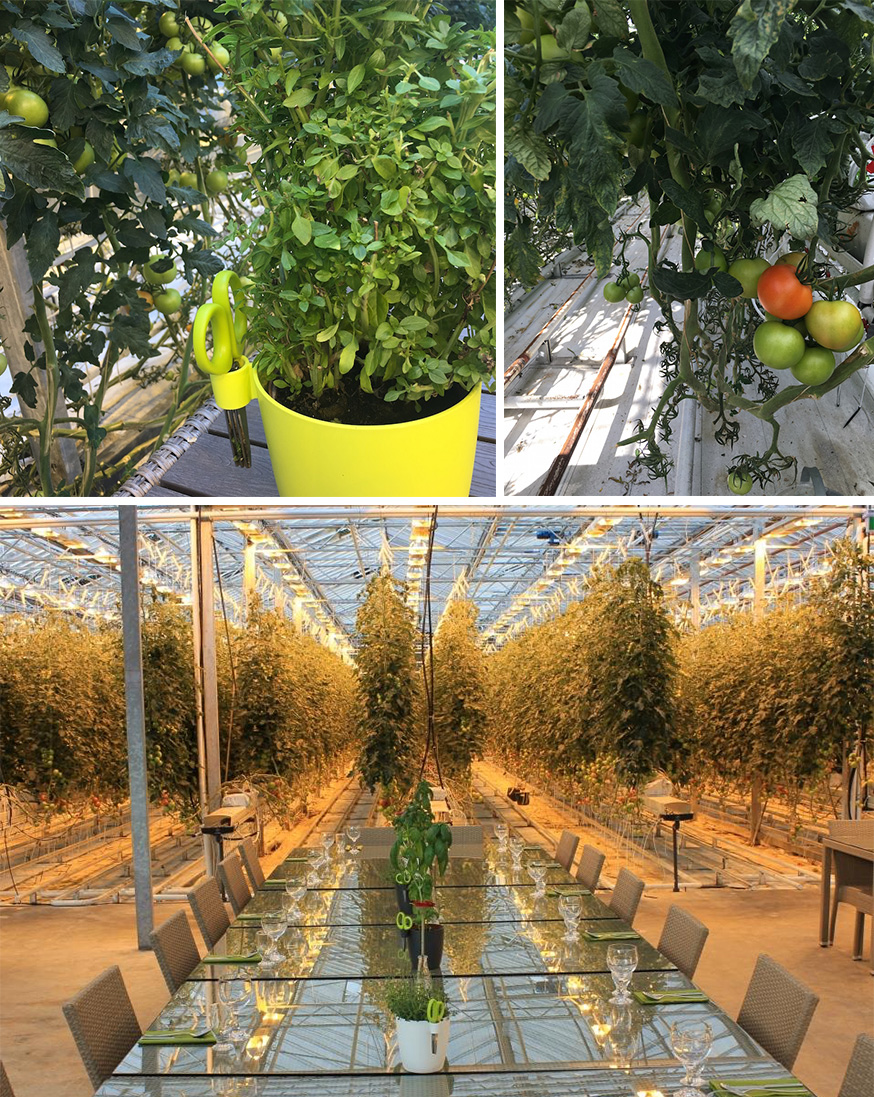 Fridheimer Greenhouse and Farm
Family-run greenhouse Fridheimer prides itself on organically cultivating multiple types of tomatoes year-round thanks to geothermal energy harnessed directly from the ground and the boxes of bees set up throughout to pollinate the tomato plants. The family's restaurant is set up right inside the greenhouse, so you can taste the fruits of their labor then and there—they even have mini basil plants right on the tables so you can dress your tomato dishes the way you like.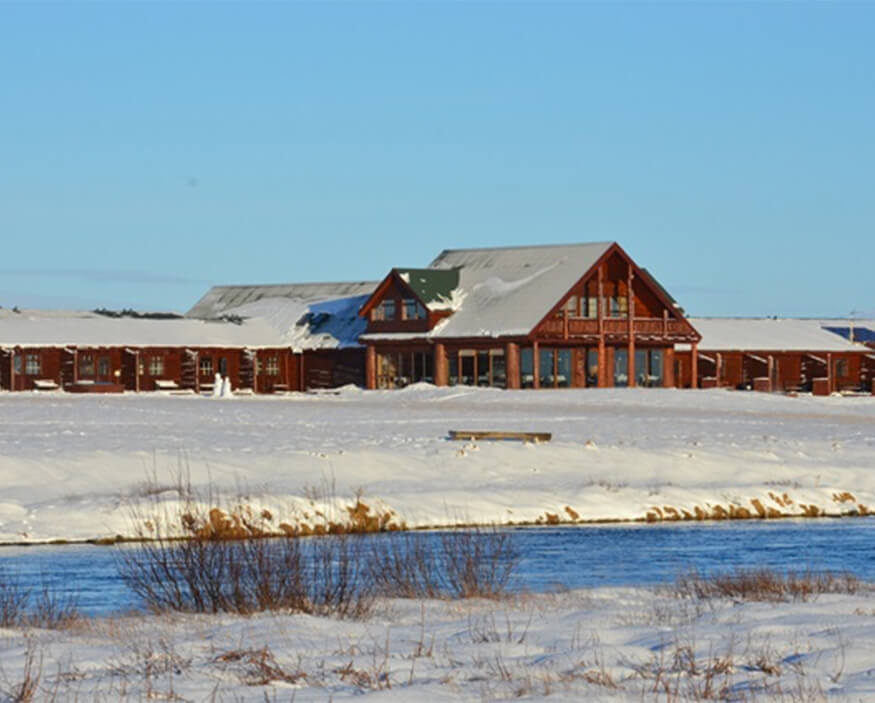 Stay in Southern Iceland
Lodging options on the more secluded south side of the island are mainly of the, well—lodge variety. Hotel Rangá looks like a traditional log cabin from the outside, with all the creature habits of a big-city hotel: spacious rooms, a great restaurant, and a strong WiFi connection. A sprawling compound consisting of twenty-eight rooms and a handful of private bungalows, Hótel Grímsborgir, is a reasonably priced, family-friendly option. While you can spot the Aurora Borealis from the city, usually from September to April, the lights are especially bright in the countryside, making these lodges prime visibility spots.
Day Four
Day Trip to Þórsmörk Canyon and Eyjafjallajökull Volcano
There are two ways to experience the vast expanse of Þórsmörk nature reserve and Eyjafjallajökull glacier volcano in all their glory: by helicopter, which gives you a bird's-eye view of Gígjökull ice cap (a remnant of the volcano's 2010 eruption), the Westman Islands, and maybe even the top of Hekla (Iceland's most active volcano); or by Jeep—convenient, since you can easily get in and out to explore certain canyon landmarks and the nearby Seljalandsfoss waterfall by foot. For the adventurous, hiking the mountain pass from Skógafoss waterfall to Þórsmörk over Fimmvörðuháls volcano is also an option.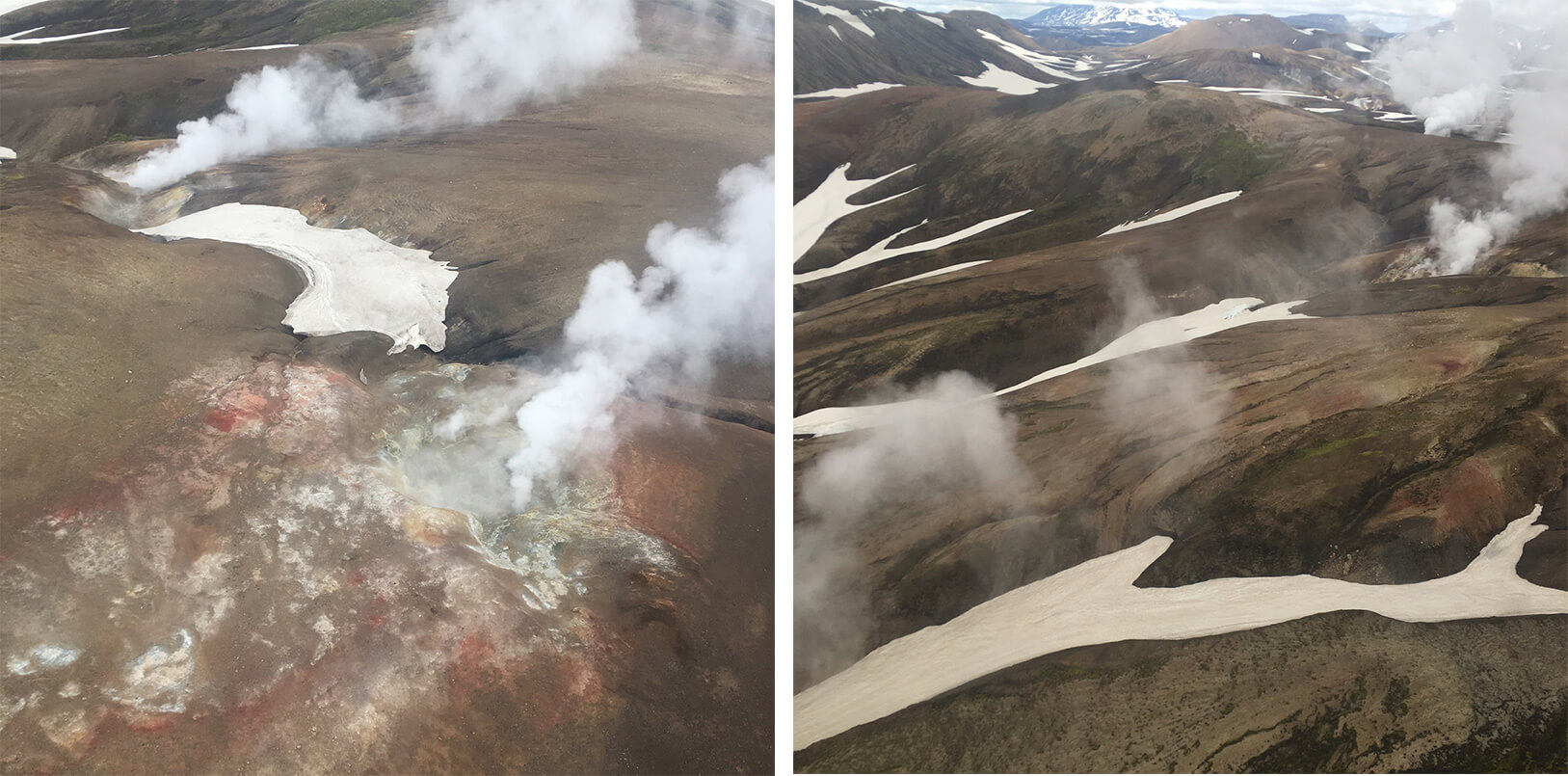 Helicopter views of the Eyjafjallajökull volcano and Hrafntinnusker obsidian rocks.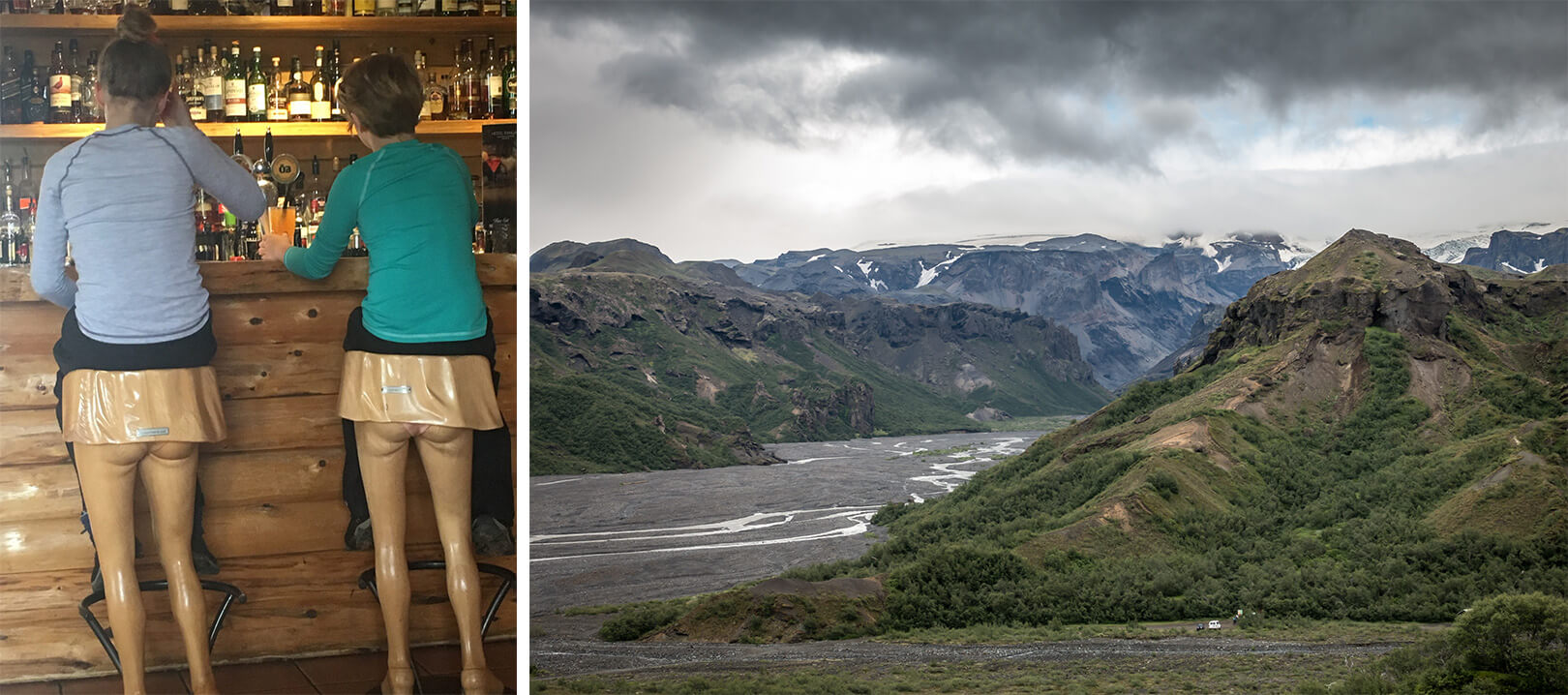 Lunch break on the cheeky stools at Hótel Rangá on the way to beautiful point Bólfell.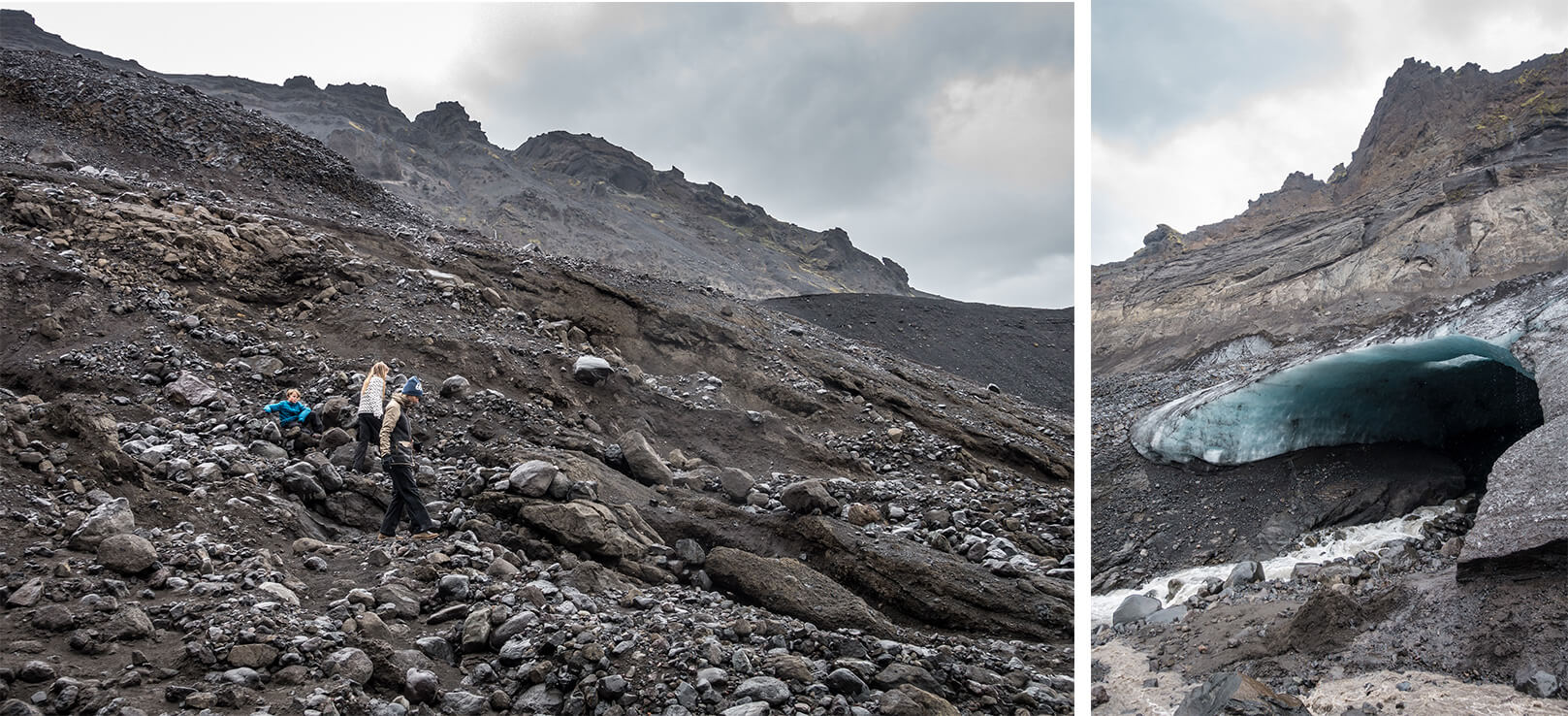 Gígjökull, an ancient glacier cave covered in black ash from the volcano's last eruption.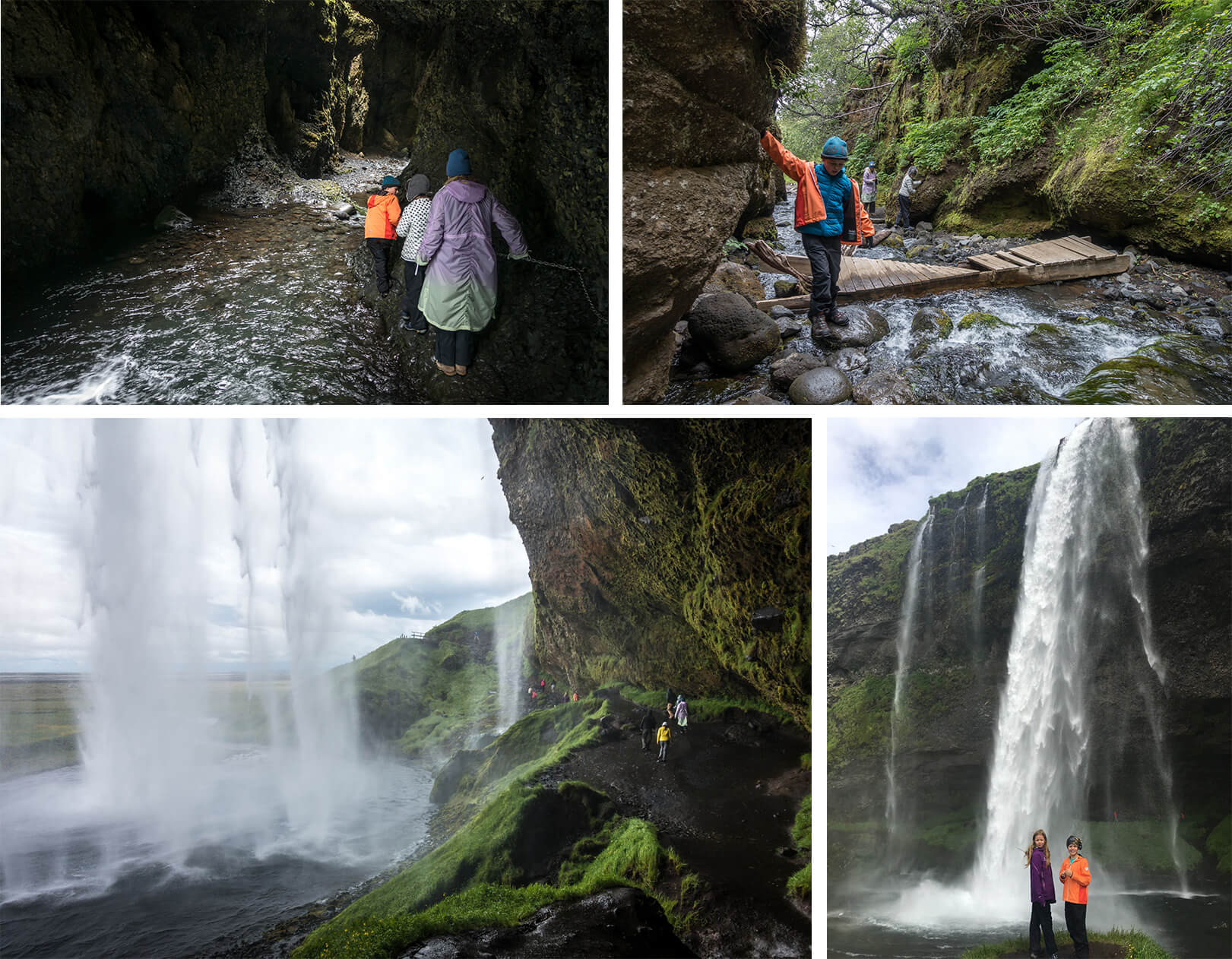 Hiking along the revine of Nauthúsagil canyon to the hidden Seljalandsfoss waterfall, which sits right under the Eyjafjallajökull volcano.
Day Five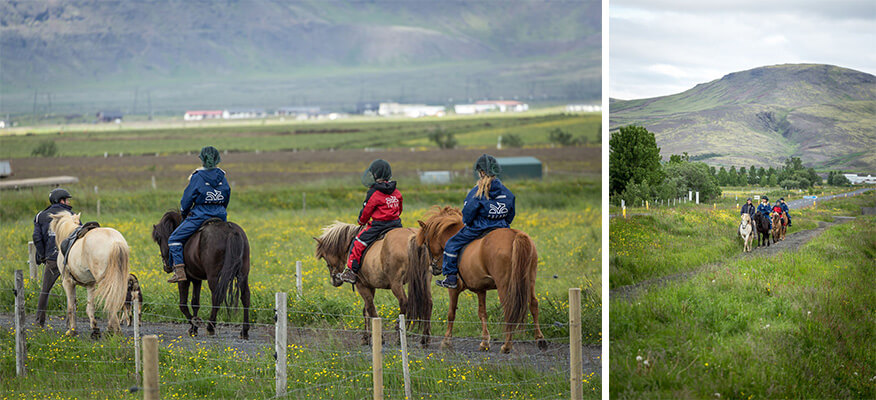 Horseback at Sólhestar
Just 30 minutes outside Reykjavik and offering riding tours that range in length and intensity, the picturesque stables of Sólhestar are a great activity if you have some time to kill before heading out to the airport. Icelandic horses are specifically bred for rugged terrains, making horseback an especially fun way to get in some last-minute sightseeing.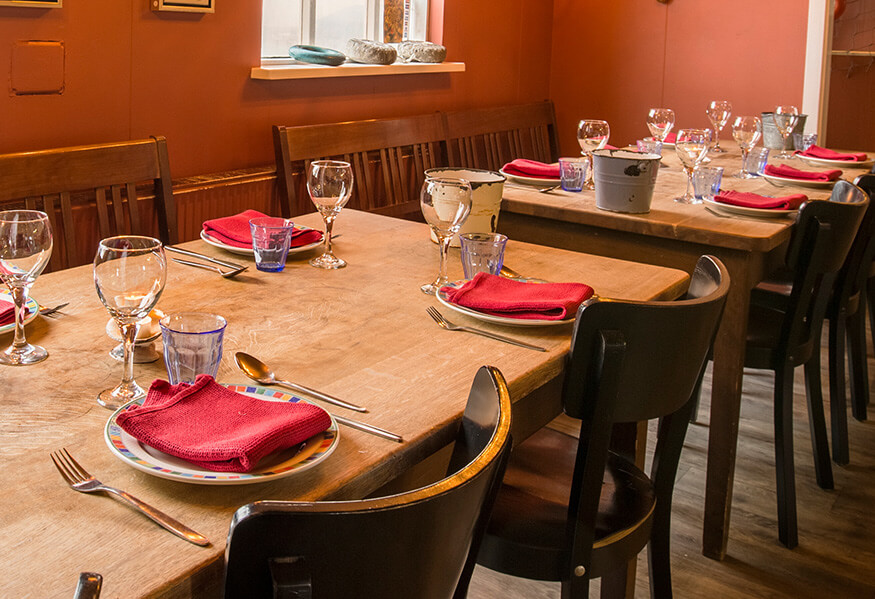 Lunch at Fjöruborðið in Stokkseyri
Due to their highly perishable nature, it's pretty difficult to find langoustines outside their native habitats, Iceland being one of the most robust, making them a treasured local specialty. At Fjöruborðið restaurant, the lobster-like crustaceans are prepared simply, sautéed in garlic and butter, resulting in a flavorful broth ideal for sopping up with bread. Our riff on the recipe below.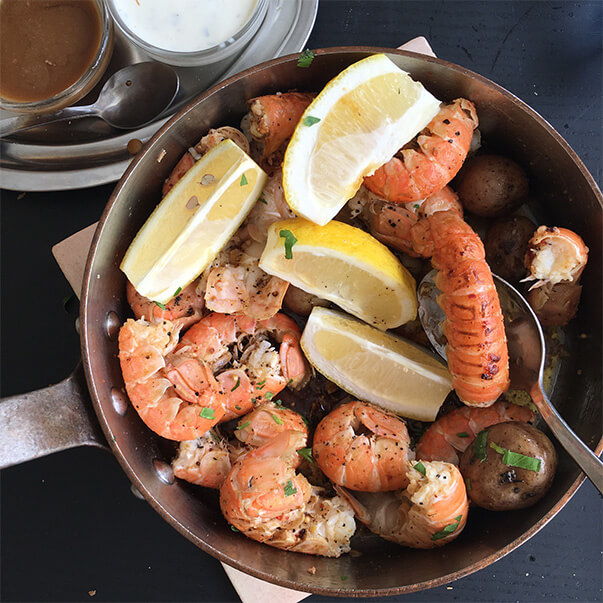 Icelandic Sautéed Langoustines
This recipe, inspired by the mind-blowing langoustines GP had in Iceland, is perfect weeknight or dinner party food. Serve them straight out of the pot or transfer to a serving dish—just be sure to reserve all the delicious cooking liquid to eat with bread.
Get Recipe »