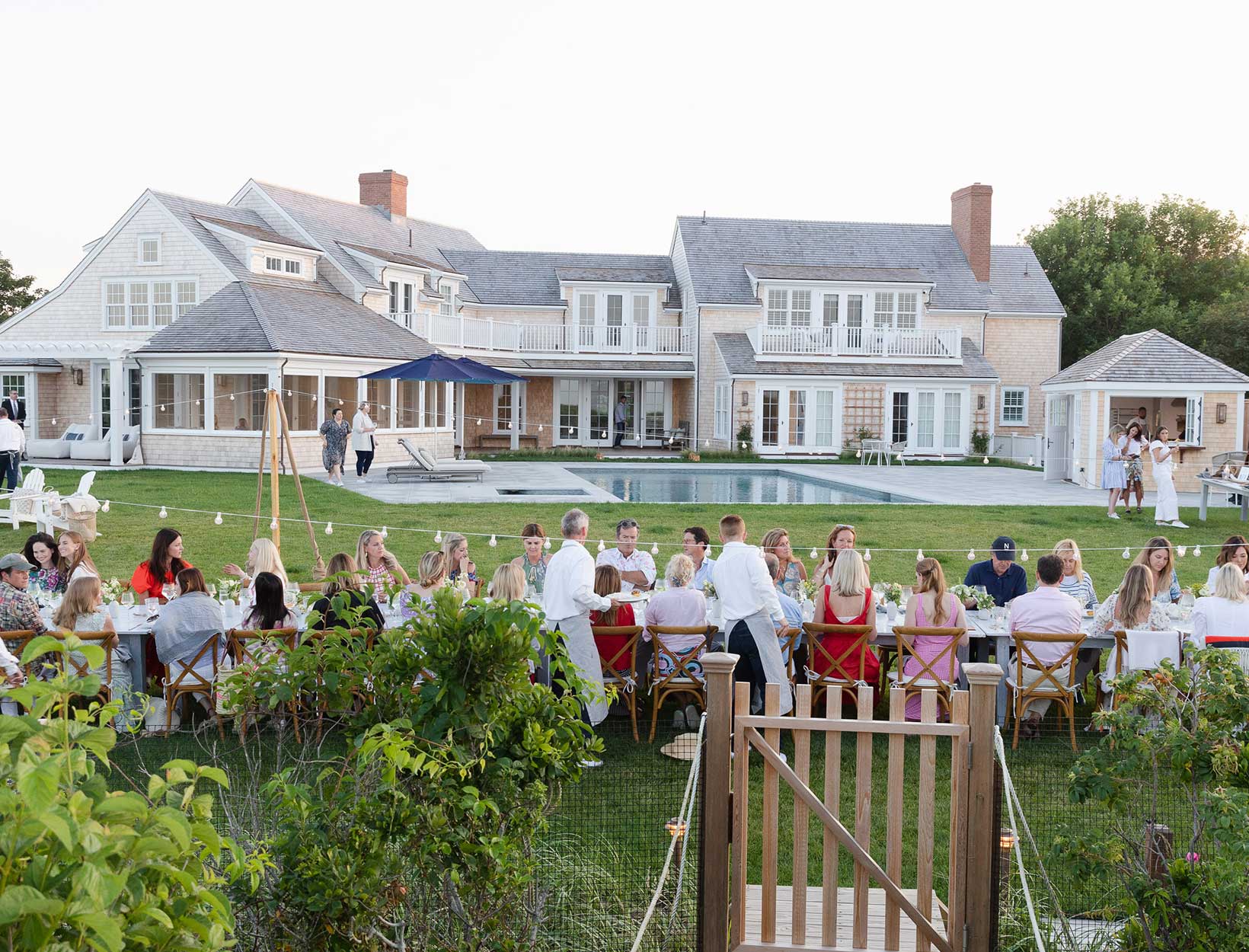 goop by the Sea:
A New England Clambake with GP
Last year, goop went to the farm in Nashville. This summer, we invited you to meet us by the sea, in Nantucket. There's a lot to love about the tiny Massachusetts island beyond its classic New England culture—immaculate beaches, centuries-old lighthouses, picture-book homes, and of course the freshest seafood outside the depths of the Atlantic. To celebrate all the thrills of a coastal summer, GP hosted a party with renowned chef Curtis Stone. The evening revolved around local sourcing and sustainability—and, we thought, what could be better than a goop riff on the traditional New England clambake?
The whole thing went down at a sprawling, quintessentially Nantucket home (shutters and all) just as the sun began making its way down the late-afternoon sky. First on the agenda: cocktails. But guests weren't just sipping; they were shaking and stirring, too, during a mixology class with Ketel One Botanical. Next: A pro showed guests the proper way to shuck an oyster, and everyone was happily slurping until nearly sundown. And then the real magic began, with GP officially kicking off the intimate dinner.
Chef Stone's menu for the night was inspired by Nantucket's local bounty, and nothing epitomizes a Nantucket summer quite as effectively as alfresco dining—especially if it's under twinkly lights with good company and the salty Atlantic breeze tousling your hair.
P.S. If you find yourself on the island, stop by and see us at goop MRKT Nantucket through September 24.
Thanks to our partners: Ketel One Botanical, Madewell, and Sperry.
Special thanks to: chef Curtis Stone, catering by Curtis Stone Events, photography by Julie Skarratt, and event production by Mimi Brown Studio.