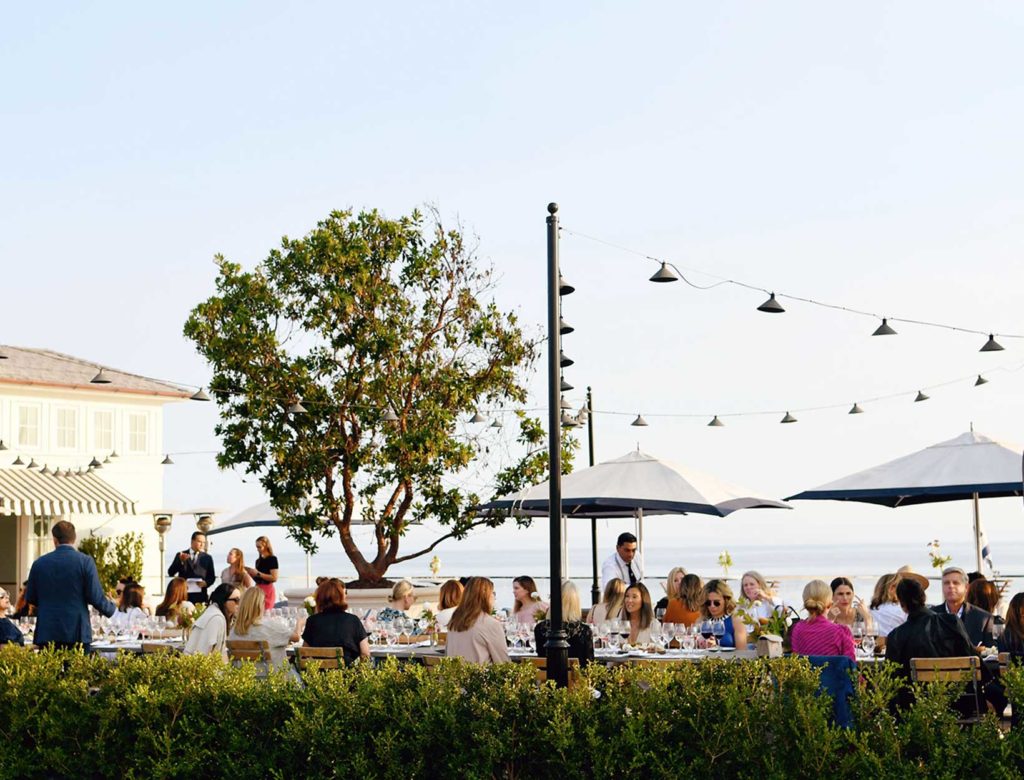 goop by the Beach: A Coastal California Road Trip and Dinner Party
Brought to you by our friends at Chase Sapphire
We ate ricotta and heirloom tomato schnitzel on a farm in Nashville. We mountain biked and hiked on Blackberry Mountain in the Smokies. We enjoyed a bountiful clambake by the sea in Nantucket. And now, we've crossed to the other coast and spent a weekend by the beach in Montecito to celebrate our first-ever goop Sundries shop, at the Rosewood Miramar Beach Resort.
The fun began with a road trip up the Pacific Coast Highway in sleek Lincoln Aviators (the cars have Wi-Fi!) packed with glove box essentials: Ursa Major face wipes, Olio E Osso balm, emergency Cocofloss, a lavender sachet from Los Poblanos, and more. After exploring Miramar's stunning property—which looks like a painting—we enjoyed a wine tasting, then headed out from the resort to the dinner location.
On the private estate, chef David Kinch (from the Bay Area's three-Michelin-starred restaurant Manresa) met with guests who had purchased early-access tickets with their Chase Sapphire Reserve cards. Then GP kicked off the evening's culinary adventure. The night's menu was a sea-to-table harvest: black cod with mushroom risotto, spot prawns with spicy cucumber and avocado, cranberry soup, and oysters with a pomegranate mignonette.
The weekend was a reminder of why we love Montecito—and why we're thrilled to have a goop outpost here: The sea is close no matter where you are, so there's always a little magic in the salty air.