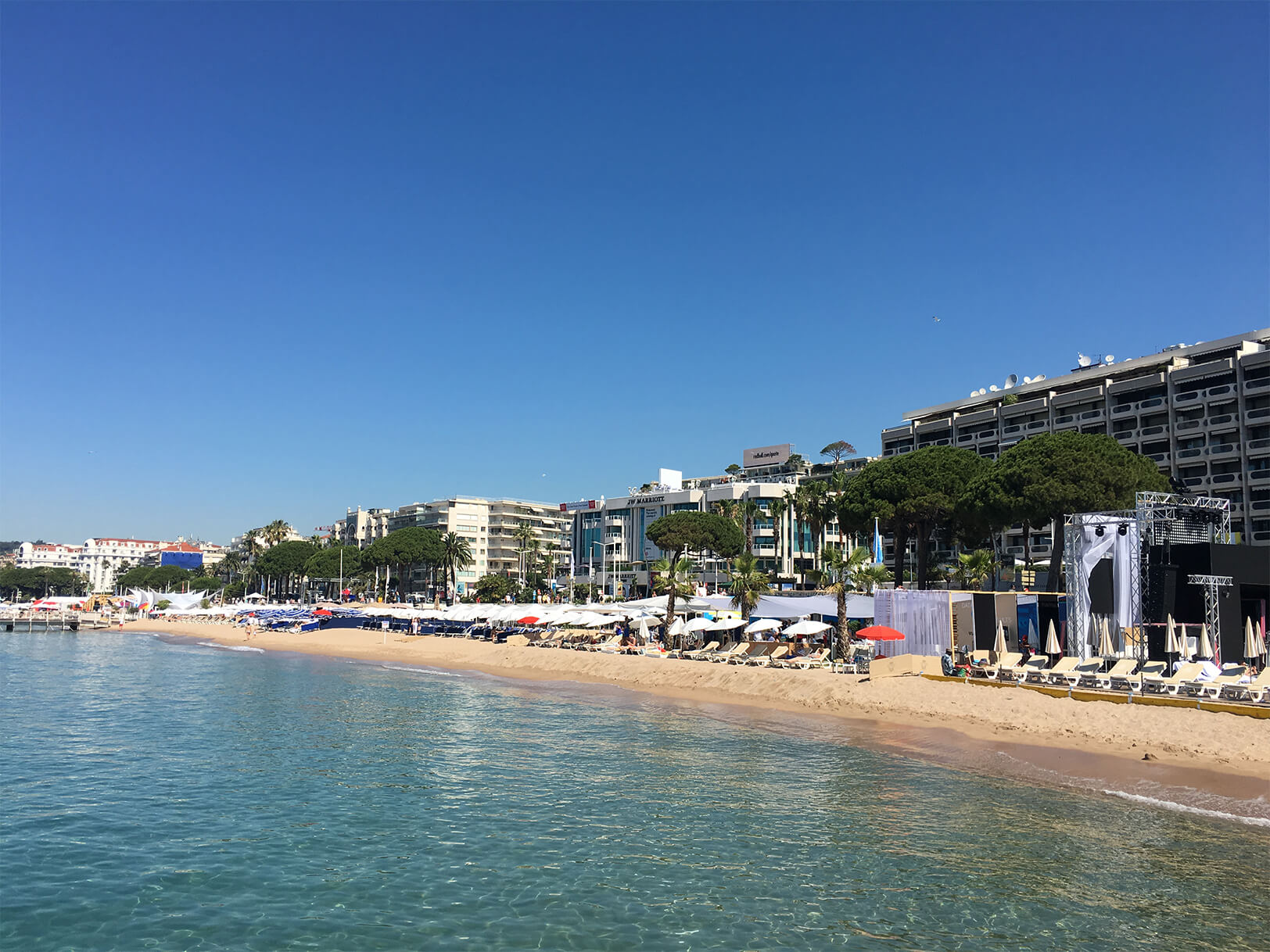 goop Does Cannes
There's nothing like gorgeous surroundings to get the creative juices flowing, so it should come as no surprise that the world's biggest advertising festival takes place in Cannes, smack in the middle of June when the weather is about as perfect as it gets. Team goop was more than a little excited to participate in this year's festivities, attending programming and brand events, and spreading the word about all things goop. Other highlights: an Airbnb with a sick backyard, amazing French food, and an iHeart radio concert where Will Smith freestyled a pretty unforgettable version of "Men in Black" with Chris Martin.
Room with a view.

One of the most
interesting interviews of
the trip, courtesy of
Mondelēz's Dana
Anderson.
The French have a way with
seafood.

Derek Blasberg. Ultimate travel companion.

The Carlton became a
very informal goop HQ.

Out of Office.

A chat with People and Entertainment Weekly's JD
Heyman.
We found Deadshot.

GP with fellow content business crusaders Euan Jarvie of Carat, Mondelēz's Dana
Anderson, Creative Director and co-founder of Refinery29, Piera Gelardi, YouTube
star Hayla Ghazal, and co-founder of Refinery 29, Justin Stefano.
In Cannes, all roads lead to the
Mediterranean.
BBC HARDtalk was
more like soft ball.
Stumbled upon a
beach-side concert.